A wise man once said "Fail to prepare, prepare to fail". Who was it? Dunno, not looked it up. You've got the Googles right? Look it up yourselves then you lazy sods! Anyway, I digress. Whoever it was that said it had a point. And usually here at Gandermonium, we're not too bad at preparation. No really, for a complete bunch of idiots we're generally on the case. It's usually just the execution of said preparations that usually tends to let us down. You know, like buying train tickets for the right date, that sort of thing.
However, on this occasion, we've dropped the ball. Now, you probably think this load of tat we turn out every week is some sort of absolutely chaotic mess behind the scenes. No one knows what they're doing, all a last minute rush. Well, you'd be wrong. Usually we have in depth editorial meetings and decide well in advance who's doing what game and when. Like I said, usually. In this case, we forgot all about the FA Trophy and the game at home to Dagenham, so it was on the usual 407 into the sunny uplands of Sutton that upon taking a look at the blog rota on my phone, I found someone called '???' was on duty today. And that's bad. Because you'll be no doubt amazed to hear '???' won't be knocking out top quality non-league bollocks this week as they aren't actually a person and don't exist.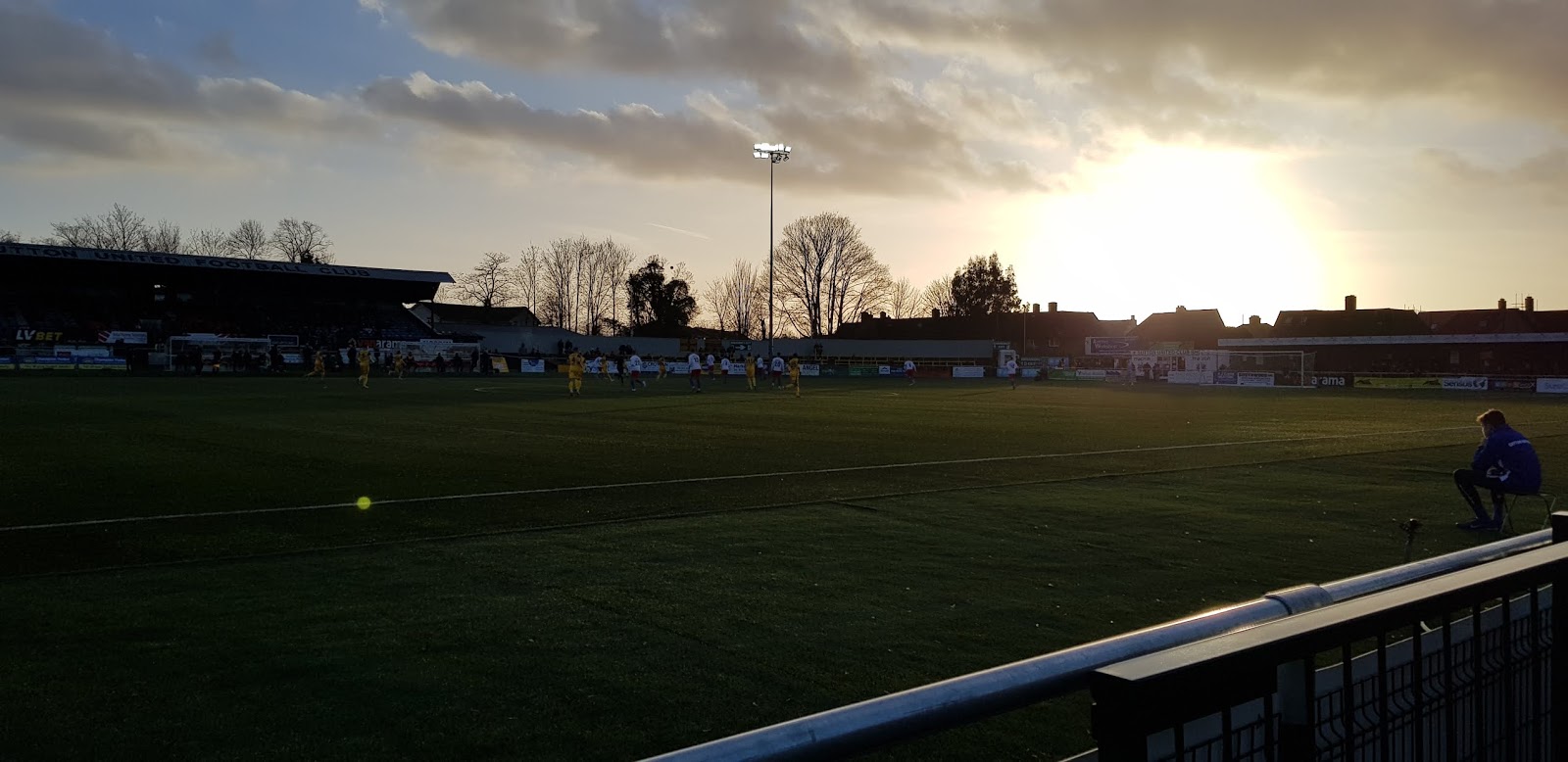 Moody
This leaves me with a conundrum. With Dukey driving today and staying sober as he's off to the Duchess' works do tonight, he's out. Totts? Dunno if I'll see him beforehand or not and besides, I'll never hear the end of it if I drop another one on his toes last minute. Being a union man it'll be all 'workers rights' and 'unpaid overtime' and that lark. Robbo? Will he even show up if he's had a sniff of Babycham the night before? God only knows. So that leaves just little old me. And as I'm technically in charge of this shit show, I guess I'd once again better fall on my sword and set an example. No no, don't thank me.
My day starts with what's commonly known here at HQ as 'a big shop' as I and Mrs Taz clear our the local Sainsbury's of all their foodstuffs. This means it's pretty much 1pm by the time I'm getting the bus into town and my already delayed arrival is delayed even further on the outskirts as a DFS lorry has parked up opposite a traffic island leaving the large red bussy thing no way past. Marvellous. After a short delay and just as I and the other passengers are starting to draw secret Santa lots amongst ourselves, two dopey sofa delivery blokes finally appear and drive off. Ok, so those people got their new sofa before Xmas, question is will I get a pint by the same deadline? Debatable.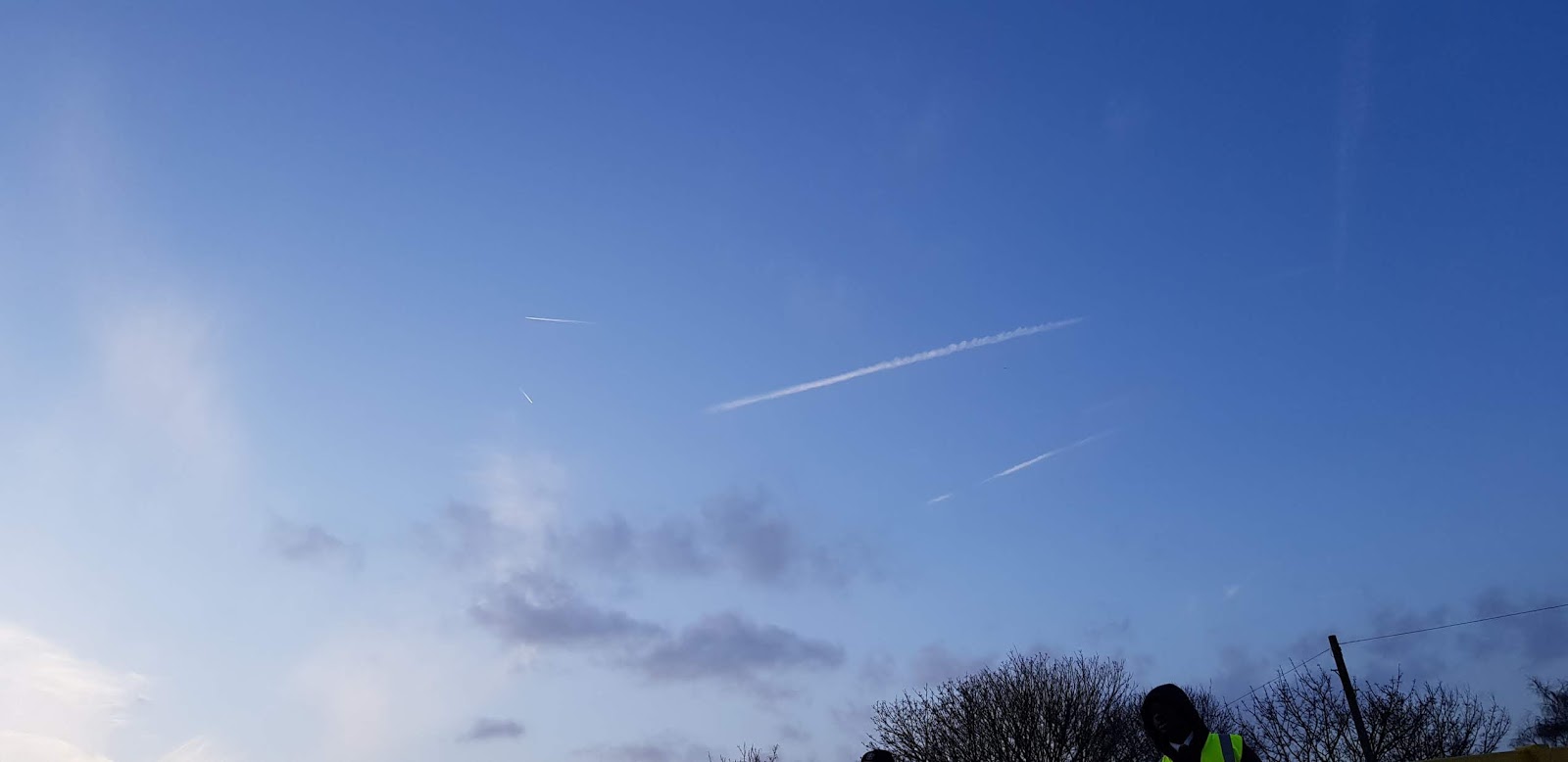 1st Half Highlights
So by the time I've strolled down to GGL from the high street it's about 2pm when I hit the bar. With it being a cup game and all pay, it's not exactly a packed premises that greets me and I'm able to pint up quickly and have a quick chat with Indy who's now sans Sean Connery's Stunt Man as the old boy is stuck in a nursing home these days. It's a shame, but reports aren't all bad as apparently the old geezer doesn't much fancy the home's Xmas lunchparty thing as he considers everyone else in the joint as 'fucking old'. Good lad, that's the spirit! 5 mins later and Dr Bell arrives, which is a bad thing as I'm still stood at the bar and he scalps me for a pint of Fosters. At the end of the bar we find Mr X and last weekend's debutant Deano sharing a pint whilst casting a casual glance over the Scousers against Watford. A quick catch up is had over a swift couple of pints before Greek and Dukey show up late it's time to head out into the cold December afternoon.
Tzanev, John, Milsom, Barden, Goodliffe, Randall, Reid, Davis, Bugiel, Beautyman, Wright SUBS: Collins, Bolawinra, Dundas, Ajiboye, Wyatt, Jarvis
In the ground a very Isthmian League crowd is in for this clash between two old Isthmian League clubs. Not surprising really given it's full whack at 17 sovs to get in and we're a little over 10 days from Xmas. I'll just come out and say it now, the first half is pretty dull. How dull? Well, there's little action on the pitch so wekeep warm by giving the hipster lino on our side a bit of stick, asking Geography degree holder Mr X what type of clouds we're seeing ("Cirrus" apparently) and doing some plane spotting, the highlight being the Singapore Airlines A380 overhead on it's way to Singapore. Many thanks to 4 Days 'Flight Radar' app for filling in the details there. Most interesting. I also note from Twitter that former U's striker Billy Medlock has opened the scoring for Lewes. "How do you people remember this stuff?" enquires Kev Sutton to Mr X's recollection of all his four Sutton goals coming in 1 game against South Park. "Because we're not as old as you Kev".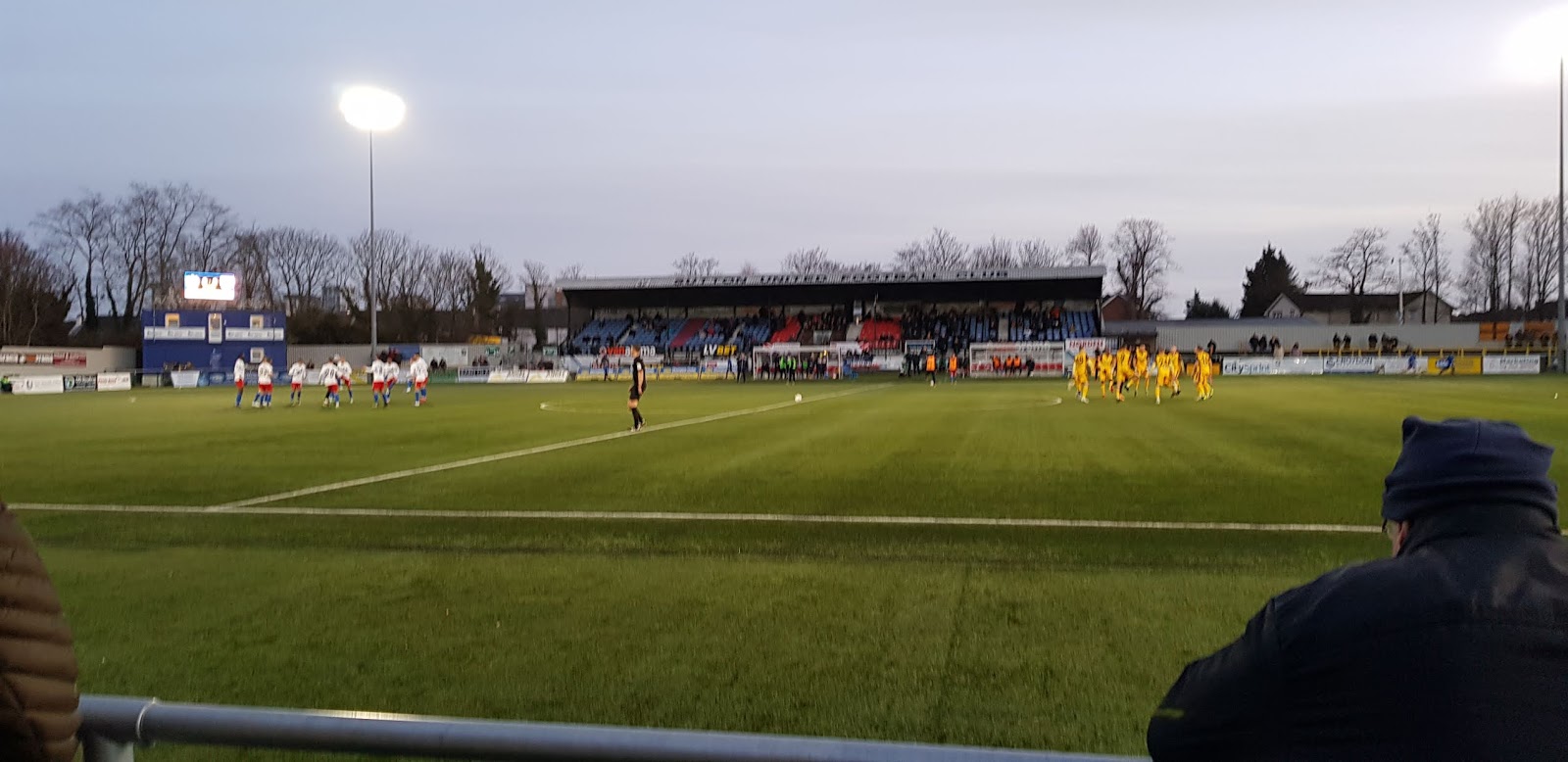 Warming up for the 2nd 45
On the pitch, the U's are denied what looks like a peno for a shove on Omar in the box and hipster lino continues to irritate. So much so that Greek starts wondering if it's possible to hack their little buzzer button they have in their flags these days. "So you can buzz all the oppo's attacks offside yeah?". "Nah, so I can reverse it and zap wankers like him with a shock". Seems reasonable I think you'll agree. So, with it 0-0 at the break, I warm up with a cuppa and bacon roll from Roses and have a quick chat with Totts and Dirty Barry before heading for the Rec end to huddle into the group and warm up some.
The second half is a bit more lively than the first, mainly as a dire looking Daggers come to life and up the tempo a bit. Even so a 0-0 still looks most likely until Kenny tries to hustle the ball out of play on the byeline, falls over, keeps it in play and then lets his man jog infield a bit, lay it back to the edge and some bloke slots it through a crowd past Niko. Ah bollocks. The goal though does bring a bit more life from us and with subs arriving with 15 to go, we start to get a grip on things. With a little over 10 left, we're level. Dave has a run down the right and his shot is just saved at the foot of the post by the keeper. The resulting corner is nutted against the bar (was it Louis? Couldn't see!) and Omar is there to rifle the loose ball in on the volley.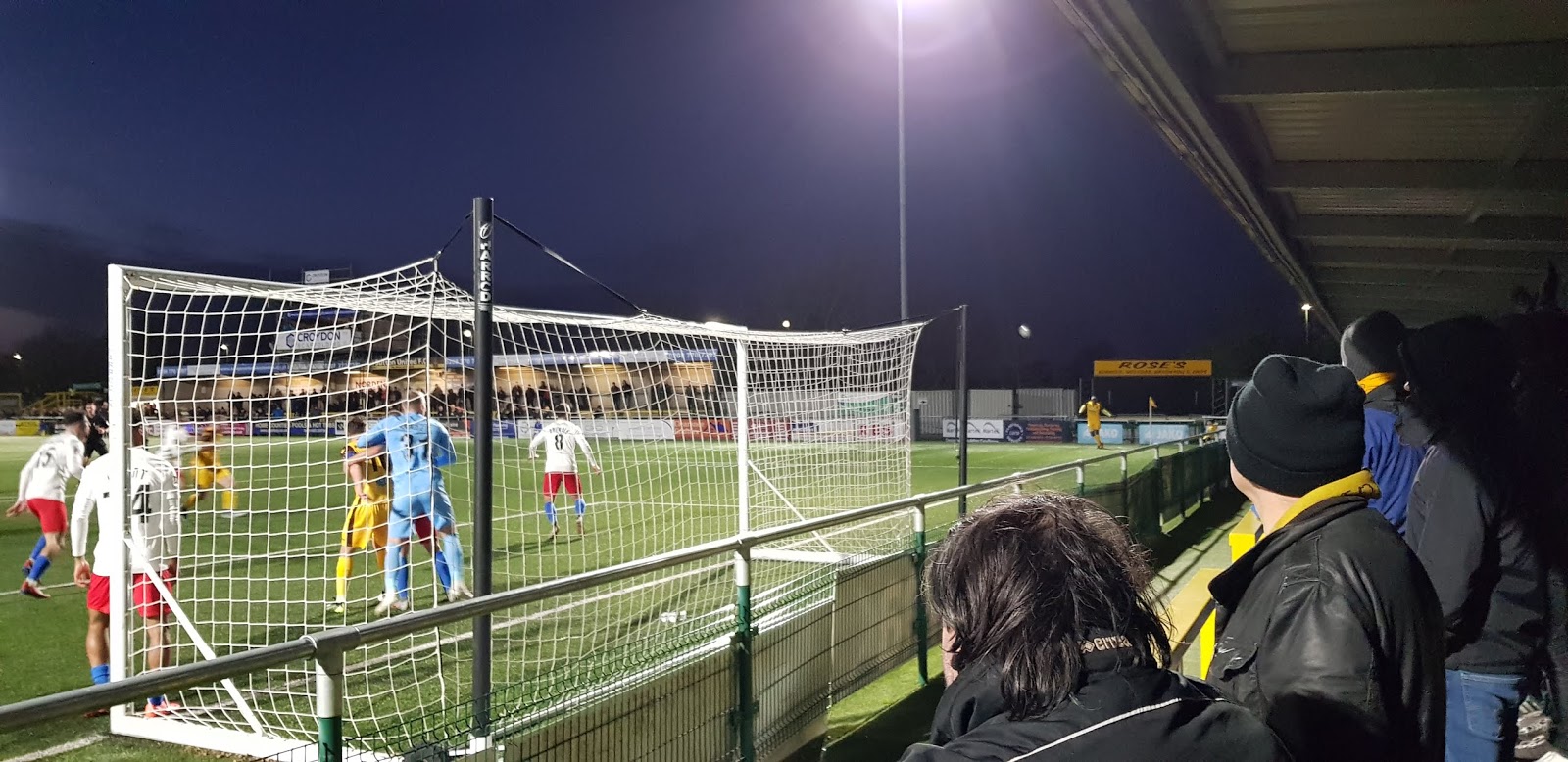 Action!
Keen to avoid a replay with a busy Xmas period coming up (surely a finish on the day tie would have been more sensible here??), we go for the win and very nearly get it right at the death when Tommy nips in onto a ball over the top, toes it round the keeper but can only roll his shot against the outside of the near post from a very tight angle. Oh well, replay it is then! Which if they insist on charging their daft 21 quid to get in for away fans will no doubt see a turnout less than the 25 we took to bloody Fylde during the week. Still, a couple of months back we'd have lost that one, so if nowt else it's further proof that we've managed to get a bit more steel into our performances, which bodes for a better 2020. Back in the bar, I hold a place for Dr Bell before handing over for him to get the beers in before we settle down and enjoy a quiet couple of pints. Unusually, a lot of the squad are in and milling about, plus Easty and JC are at the bar with a box of Desperado's. Ah, squad Xmas piss up! The suspicion is confirmed after a brief convo with Beauts who isn't happy about the result as it means they're now only allowed out tonight rather than the satsun double header they'd planned. "I'm fuming!" complains the midfielder.
With the boys gone on their night out, we catch up with the management and the quiz being set by the Gaffer in January is brought up. As is the fact that Robbo is in the 'black book' as he owes him a pint. Of course Matt turns down Robbo's instant offer of repayment because as we all know, the more you string it out, the sweeter that pint will taste. Mr X is by this point planning his exit strategy as he sits flicking through various pizza delivery places on his phone. When asked why he isn't just ordering from his usual spot, he declares that they gave him a bit of a dodgy belly last time out. "Well, you said you wanted a shit earlier on" chimes Dr Bell "sounds like the perfect choice to me!".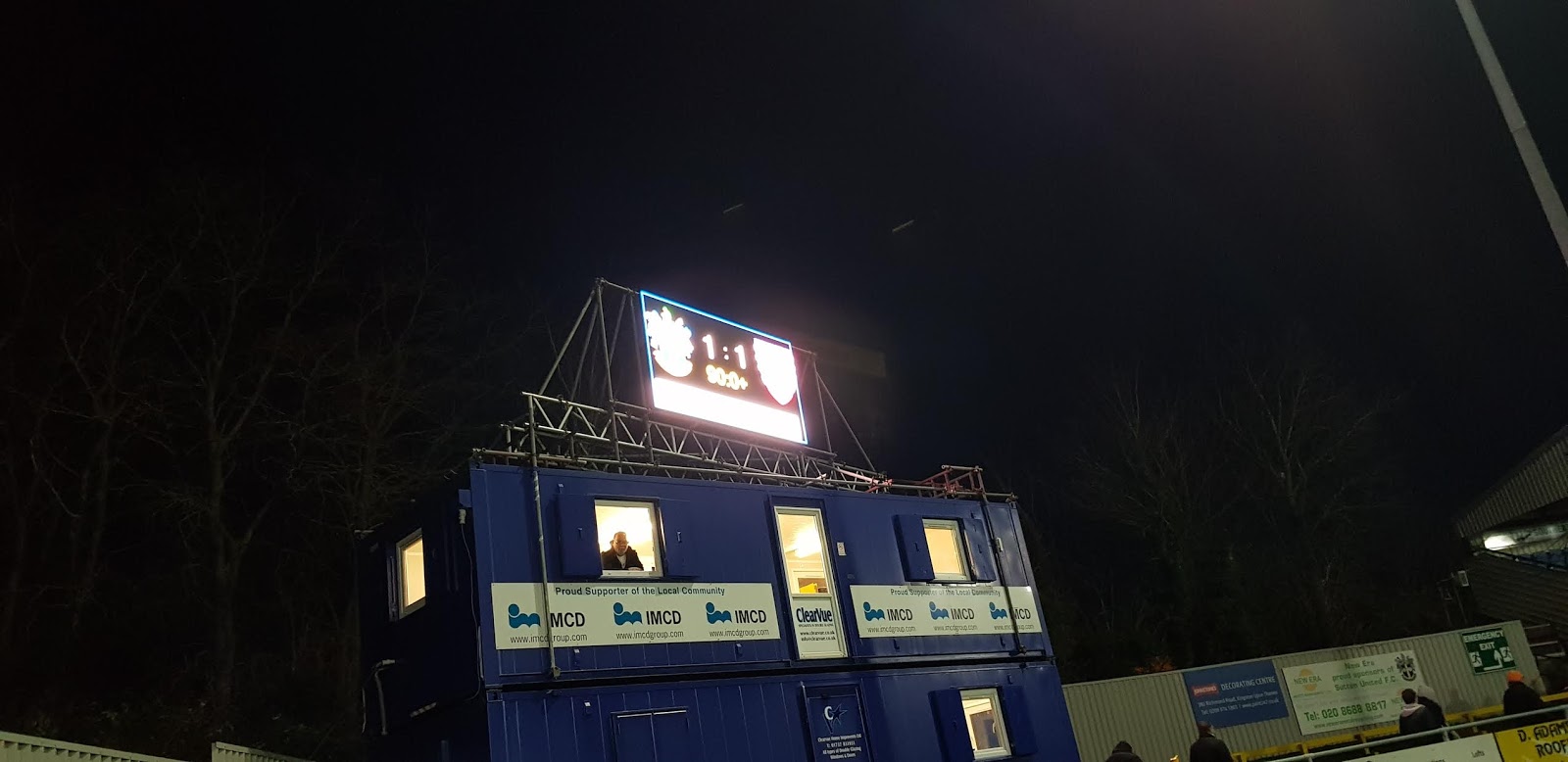 All square. See you Tuesday
At this point, talk of pizzas and pooing is probably about all I can take for one day and with my usual Saturday chef duties awaiting back at HQ, I neck my pint, say my goodbyes and head out for the usual 7pm train back towards the badlands. A quick stop off in the Co-Op for some sweet nibbles for afters and I'm soon back in the warm bashing out a quick lasagna for her ladyship. One thing's for certain, you'll never see Jamie Oliver knocking up better after several pints and 90mins shit non-league football, you mark my words.
Taz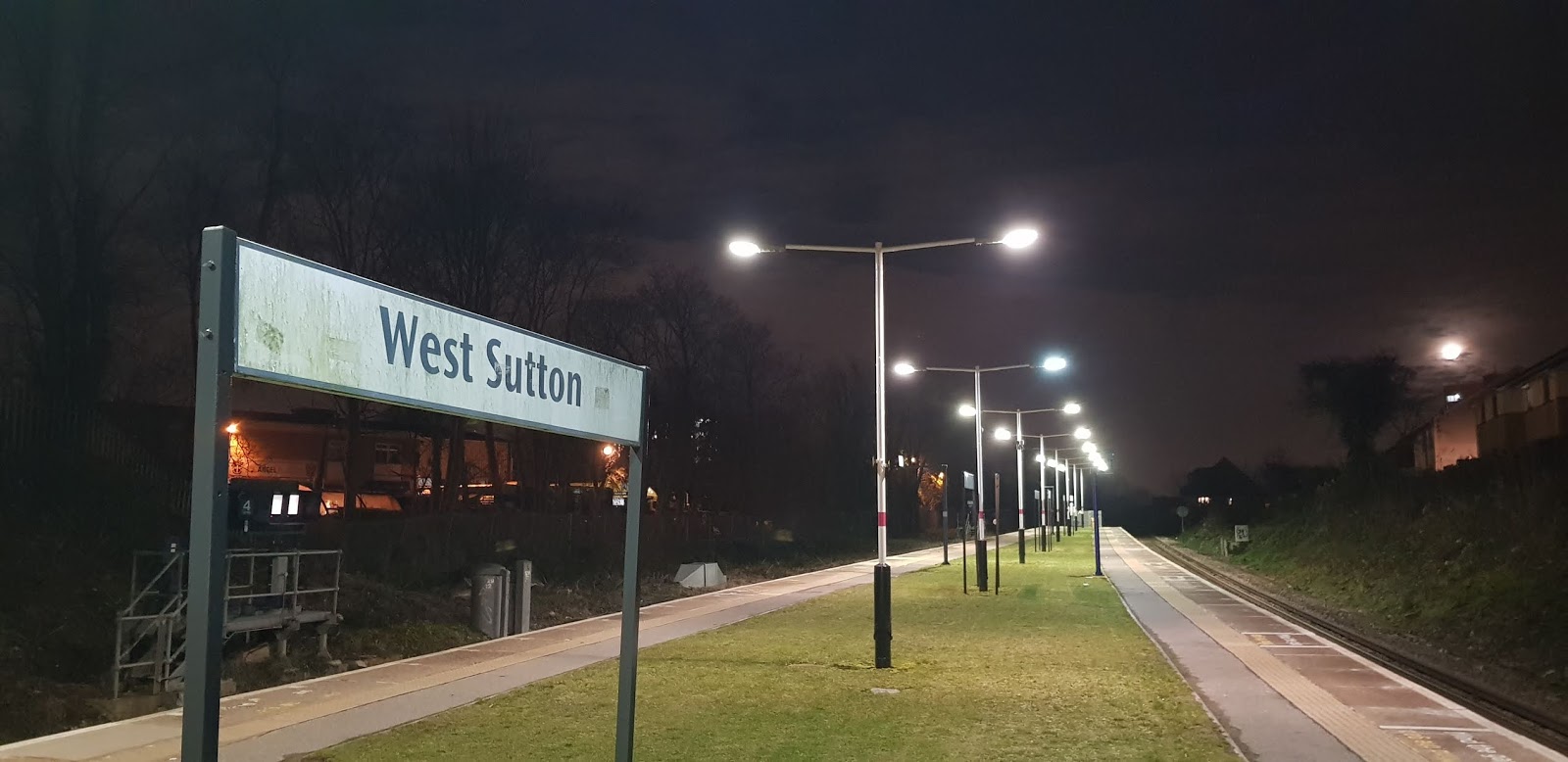 Homeward bound