Bromley. Now, here's a thing. There are people around suburban south London who will try and have you believe that Bromley is, in some mad and contrived way, a "cool" place. I know, complete and utter nonsense but I'm just scratching around for a few pars of blog intro, so stick with me kids.
The case, such as it is, is backed up by references to the fact that "Bowie came from here" and "what about the Bromley Contingent?" Let's kick off with the Thin White Duke himself shall we? Bowie could have come from anywhere, it's just luck of the draw, and claiming that means everyone on the manor is knocking out tunes like All The Young Dudes and Life on Mars is like claiming that everyone in Sutton is fat, Welsh and potential hosts of Songs of Praise just because Harry Secombe has a connection with the town. It's absurd and it's bollocks.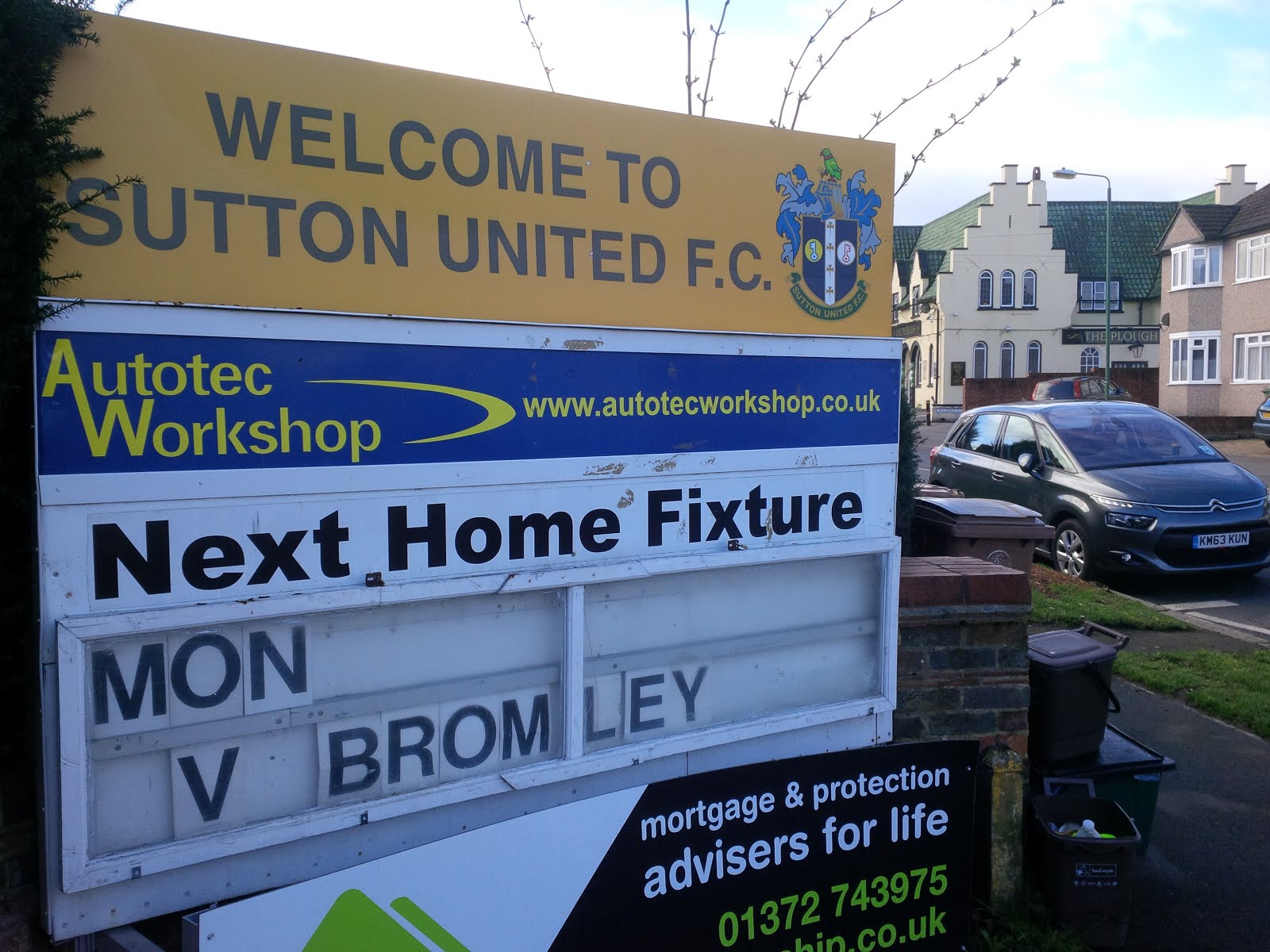 Not raining for a change…
Now then, let's deal with the Bromley Contingent. For my younger readers they were a group of early punk fans who followed the Sex Pistols around and included in their ranks the likes of Siouxsie Sioux, Steve Spunker (deffo a potential Shoebox recruit) and Billy Idol. They featured in the background on the legendary Bill Grundy Pistols interview and it was the dirty old bastard leching after Siouxsie that led to the timeless Steve Jones put down of big bad Bill… "what a fucking rotter."
But the Bromley Contingent were shocking narcissists and although Siouxsie knocked out a few half decent tunes Billy Idol probably summed up perfectly their up their own arseness. In fact, purely by coincidence in the run up to Easter I took a trip to Morden to watch Tooting get dumped on their arses by Cray Valley in the London Senior Cup and their self-styled "Ambassador of Terror", Bog End Leader Hackbridge Harry, told me a great tale about Billy Idol getting flattened with a single punch in the turf war between the Lurkers and Generation X. I've not got long enough to explain all that but believe me it was deadly serious back in 77.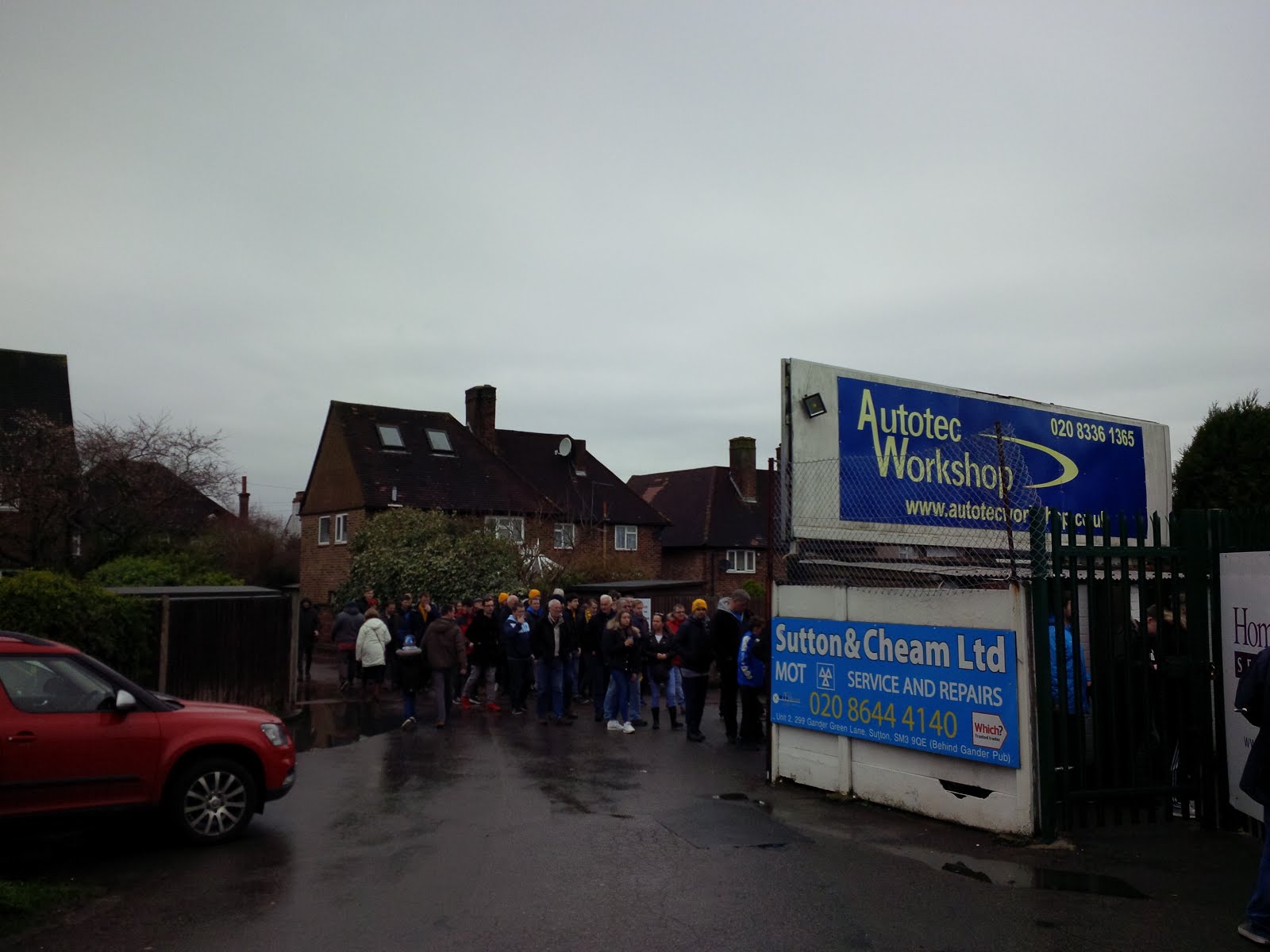 Waiting patiently
Aah yes. I've been out on the road a bit since I last checked into this cultural, sporting and literary hotbed and as well as helping Tooting embrace their reverse takeover by Dulwich Hamlet, haha fucking ha, I've also been clocking some of our very near neighbours Worcester Park's extraordinary exploits in a golden season for the Skinners. Absolute disgrace that that fine community football club is facing a punishment demotion due to the ludicrous and arbitrary ground-grading regulations and I would urge everyone to get behind their fight for senior level survival.
Despite repeated requests to my spiritual adviser Father Kev I have heard no logical explanation whatsoever as to why the men of cloth decided to hold Easter just after Christmas this year but inevitably I arose in Totter Towers at the start of the long weekend to find that it was fucking pissing down. On Good Friday I enjoyed a nice awayday to Maidenhead with Dirty Barry where I think we played our best 45 minutes in a long while before the ref pulled the plug. Controversially, I think that game should have been played out to a conclusion as the pitch was shit at the start, shit in the middle and would have still been shit at the end but what the fuck do I know?
Keen to see some actual football a fair few of us headed back to GGL on the Saturday to catch OOH AAH SCR v Redhill on the Fred Gee where we were even joined on the Shoebox by the semi-legendary Chicken Balti – he of the excellent Chronicles and a visceral hatred of Dulwich Hamelt FC– with another of his refugee mates from Tooting seeking political asylum. Sorry lads, full up, but don't hesitate to apply again. The fee is non-refundable but you can try as often as you like.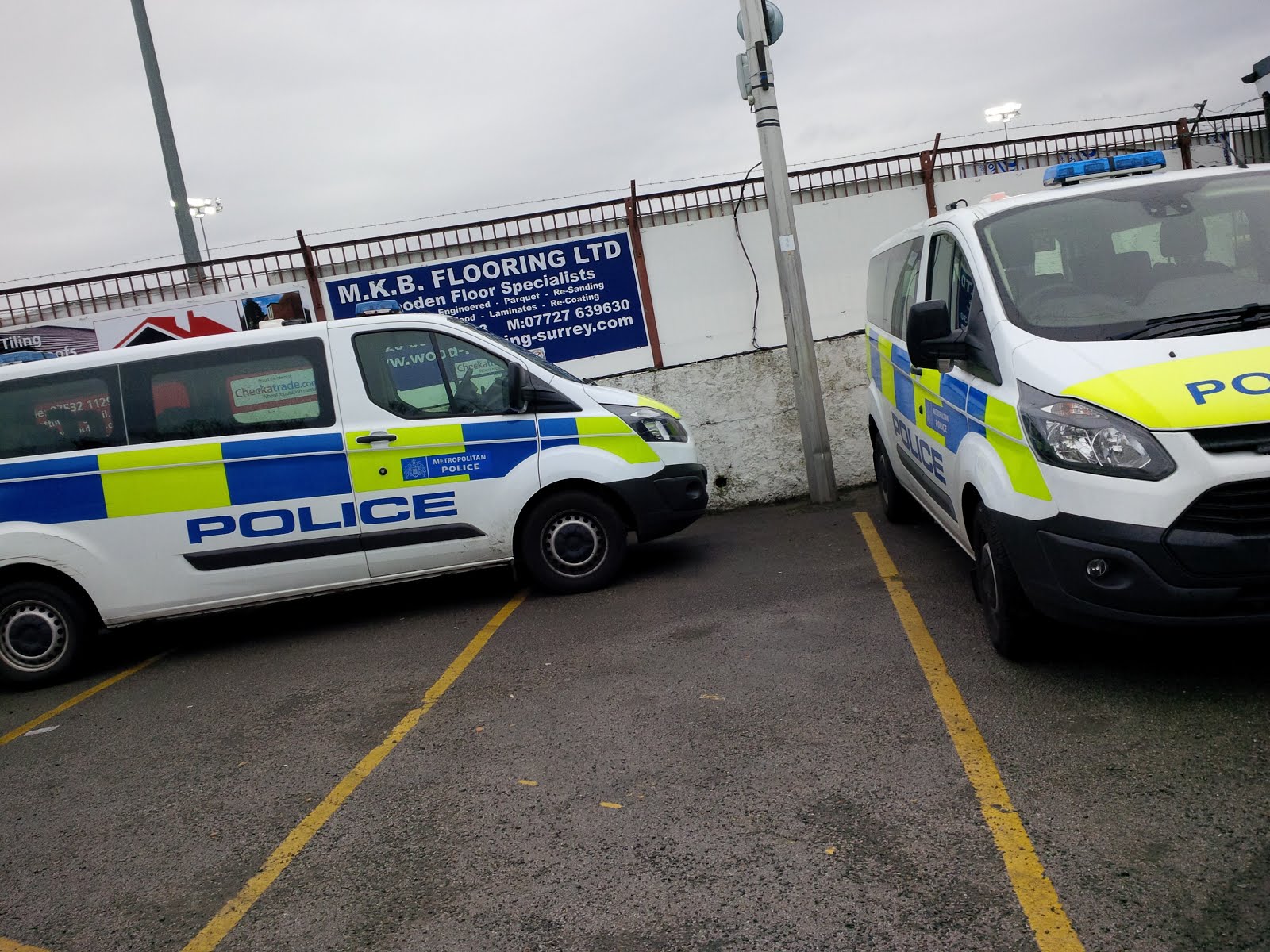 "Is that all you take away?"
Yeah, yeah, I will get onto the Bromley game, don't start. Anyway, in the run up to Easter Monday there had been rumours that Brian the Communist might make his annual appearance at GGL for this one. He's connected through a mutual acquaintance to The Mysterious Millzy and his World of Upward Mobility and the last time he came over I was due to meet him in the club bar only to find that he was ensconced in Millzy's front room eating home made stew at a culinary experience in West Sutton to which I had not yet been invited! Shocking, anyway BTC cried off so I headed up to the club to meet another character I am only too pleased to introduce to the soap opera that is this blog.
Ladies and Gentleman, please show your appreciation for Lord Woody of Horley, a Sutton fan of over fifty years standing who, and I shit you not, I met backstage when I was supporting the Brendan Behan Pig and Whistle Band and Woody was playing the fucking washboard with the headliners! Yes, the washboard, one of the finest skiffle percussion instruments and surprisingly difficult to master properly but Woody has it nailed down and when he's not running his bar down Sussex way he likes to come back home, have a couple of scoops in the club and join us on the Shoebox for a bit of a rant and rave. Always very welcome mate.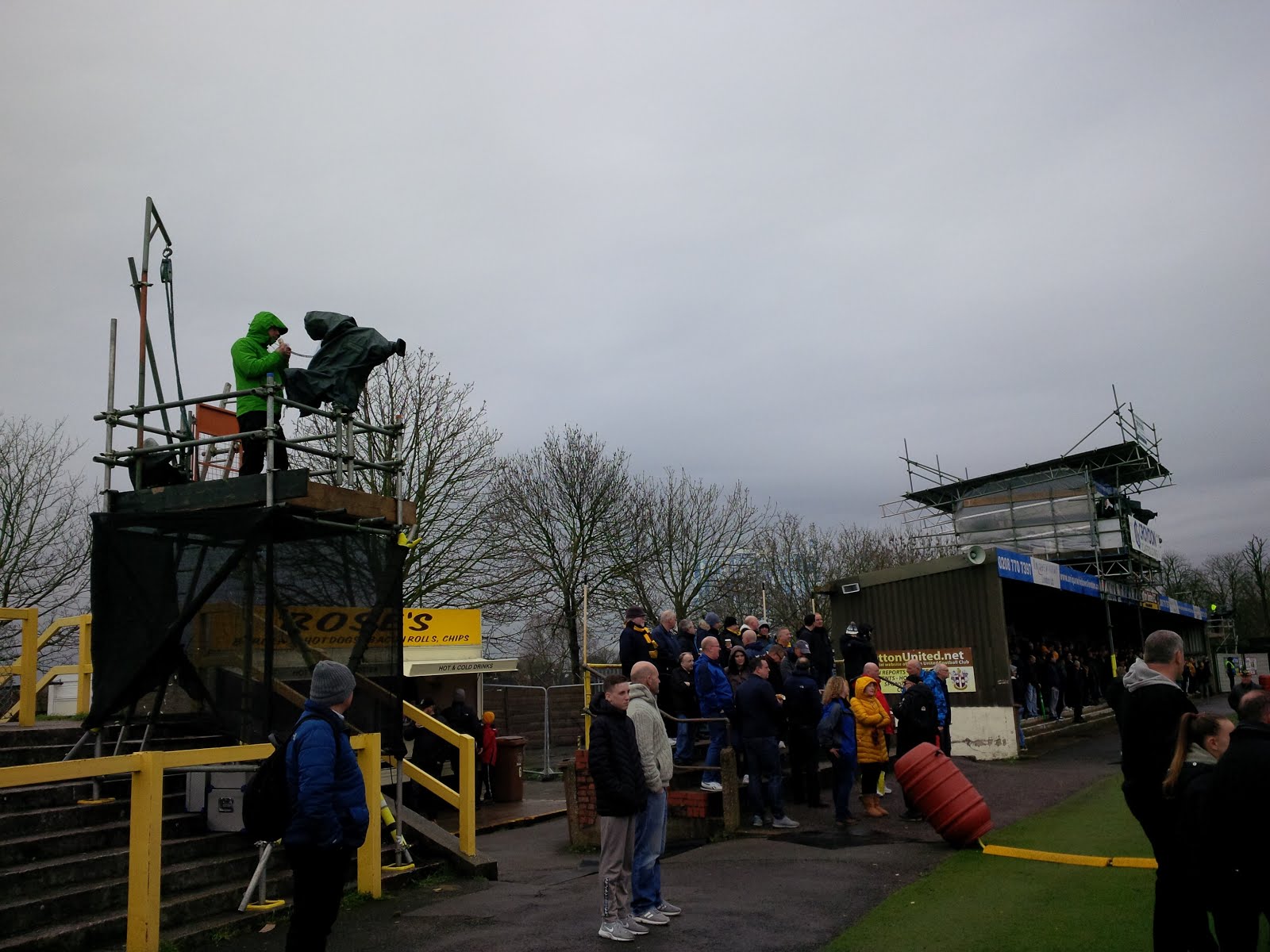 "Look mum, we're on the telly!"
The bar's reasonably busy although these bank holiday Monday games are always tricky for the football, beer and rock'n'rollers as the prospect of work the next day casts a long shadow over proceedings. Doesn't seem to phase some of the hardcore like the COC's, Mr and Mrs Francheesee Ultra, The Fear Family, Notorious MC, Belly and some of the Gandermonium crew although Taz has his work cut out trying to sort a "family friendly" sticker pack for a young fan that doesn't contain references to gratuitous drinking, dogging or just plain old foul-mouthed abuse. Challenging that one but cometh the hour, cometh the man.
Nice couple of stouts and a bit of old blather and we are off out to the busy turnstiles as a decent crowd has headed out to GGL for the afternoon. In the queue I spot a couple of Dulwich scarves. This is ominous. They have already barged their way in at Tooting/Morden, have a fixture lined up in the Occupied Territories and are now clearly casing our joint as a possible location for one of their Beard Oil and Jazz Conventions dressed up as a football match. Vigilance required as always.
A decent assemblage on the Shoebox for this one with most of the DILF's present and correct and wrapped up against the inclemency of this lousy old weather, along with the Bacon's and as always for these segregated games the bulk of Gandermonium (that's not a cheeky dig at Duke by the way.) and then the teams are out.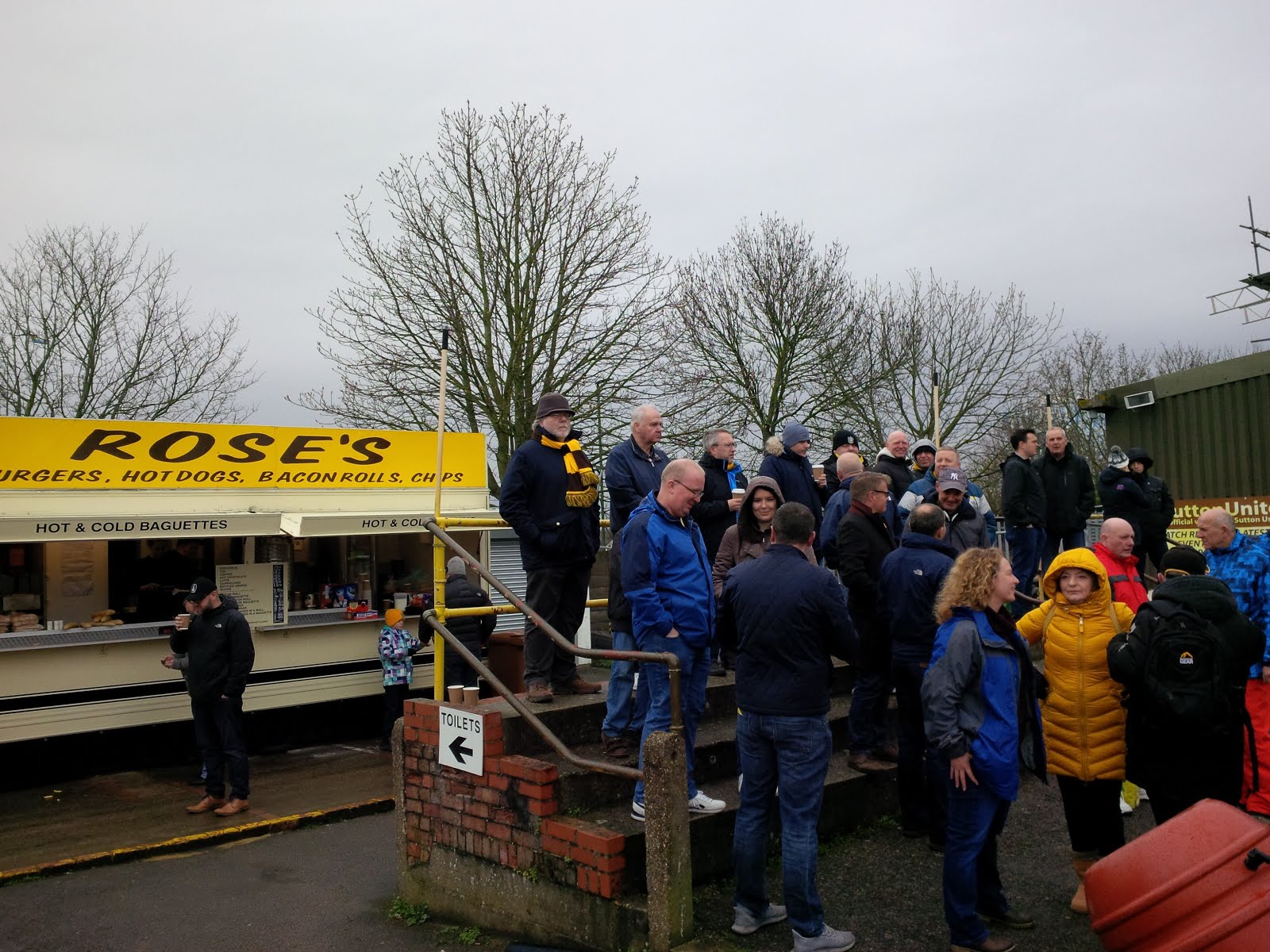 Collectively disappointed
Butler, Beckwith, John, Collins, Davis, Eastmond, Thomas T, Walton, Bolarinwa, Beauyman, Harrison SUBS: Thomas A, Cadogan, Dundas, Wright, Stearn
No intention of going into the game much other than this….Byron has a great chance after a few minutes. He misses. We fail to clear on the deck from a set piece. They score. Harry has a chance to equalise. He doesn't. We fuck up big time, they break clear, Jamie B brings the bloke down. They score the pen. HT. They score a third. It's given offside. It wasn't. Jamie C is sent off. It's bollocks. We change it around. It doesn't work. They open us up and score another third. That's game over.
Shortly before the end the Bromley mob at the other end break into a lusty rendition of "You're getting bummed on the telly." This raises some eyebrows on the Shoebox, not least because there's a BT Sport camera hanging over us and this is no sort of weather for that sort of caper. Although this doesn't stop DB making discreet enquiries. But as they say, every dog has it's day and today is certainly Bromley's and fair play to them.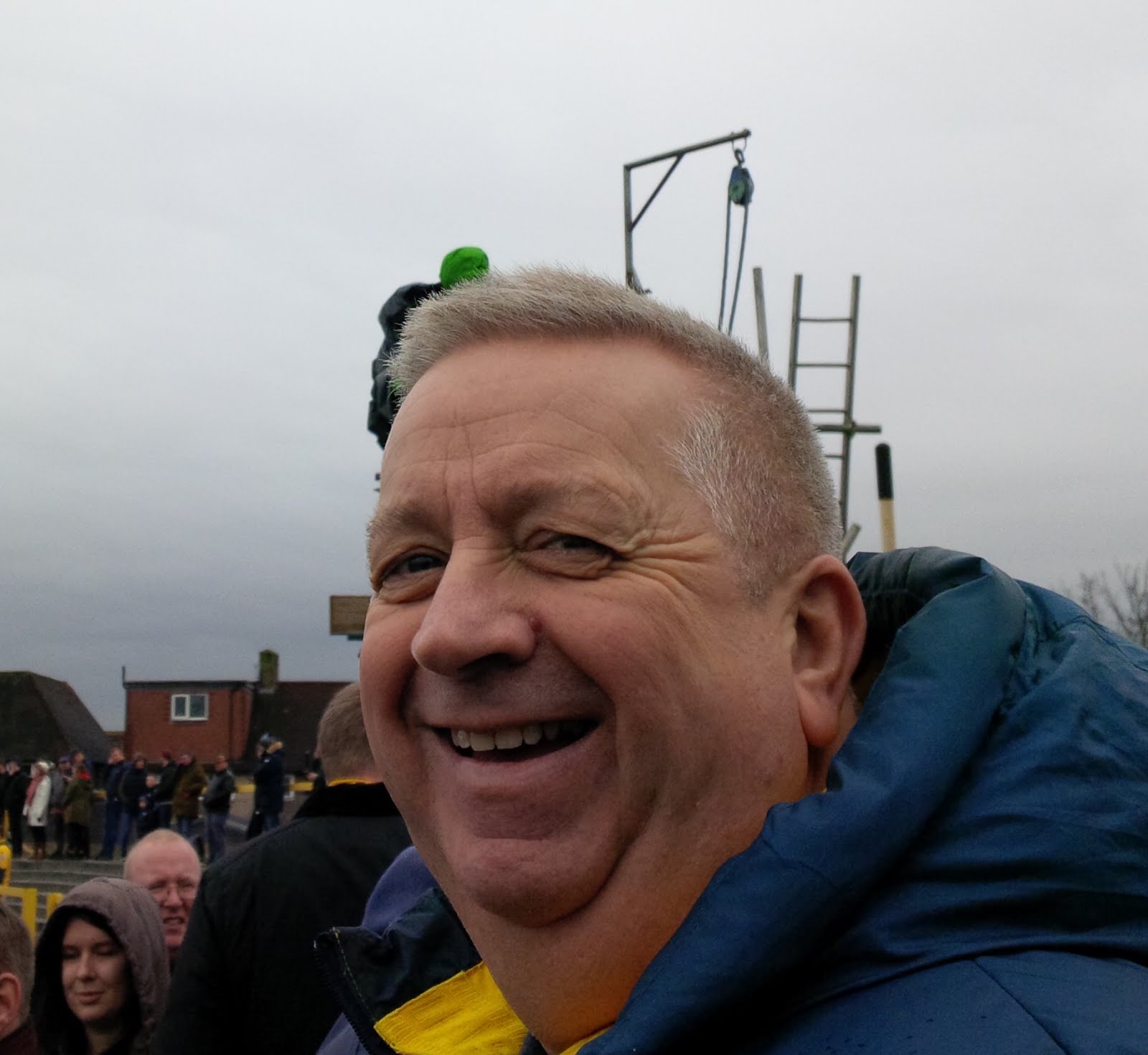 Something about "Bummed on the telly" was that?
I head home and issue a desperate appeal for filler copy that turns up Jane winning Jamie Collins boots in a raffle, Malcolm P fucking up spectacularly on his plan to watch the game on the box in Bahrain, some pictures of a bloke in a Sutton hat in New York, a load of old bollocks about missing the game due to having to cook dinner for eleven and some other stuff even more mundane that even I cannot be arsed to wheel out.
Anyway, that's that me old Chinchillas. We are still second and all to play for as we gear up for the DILF Mega Bus trip to Blackpool on Friday for the Fylde Weekender Bender. God help us.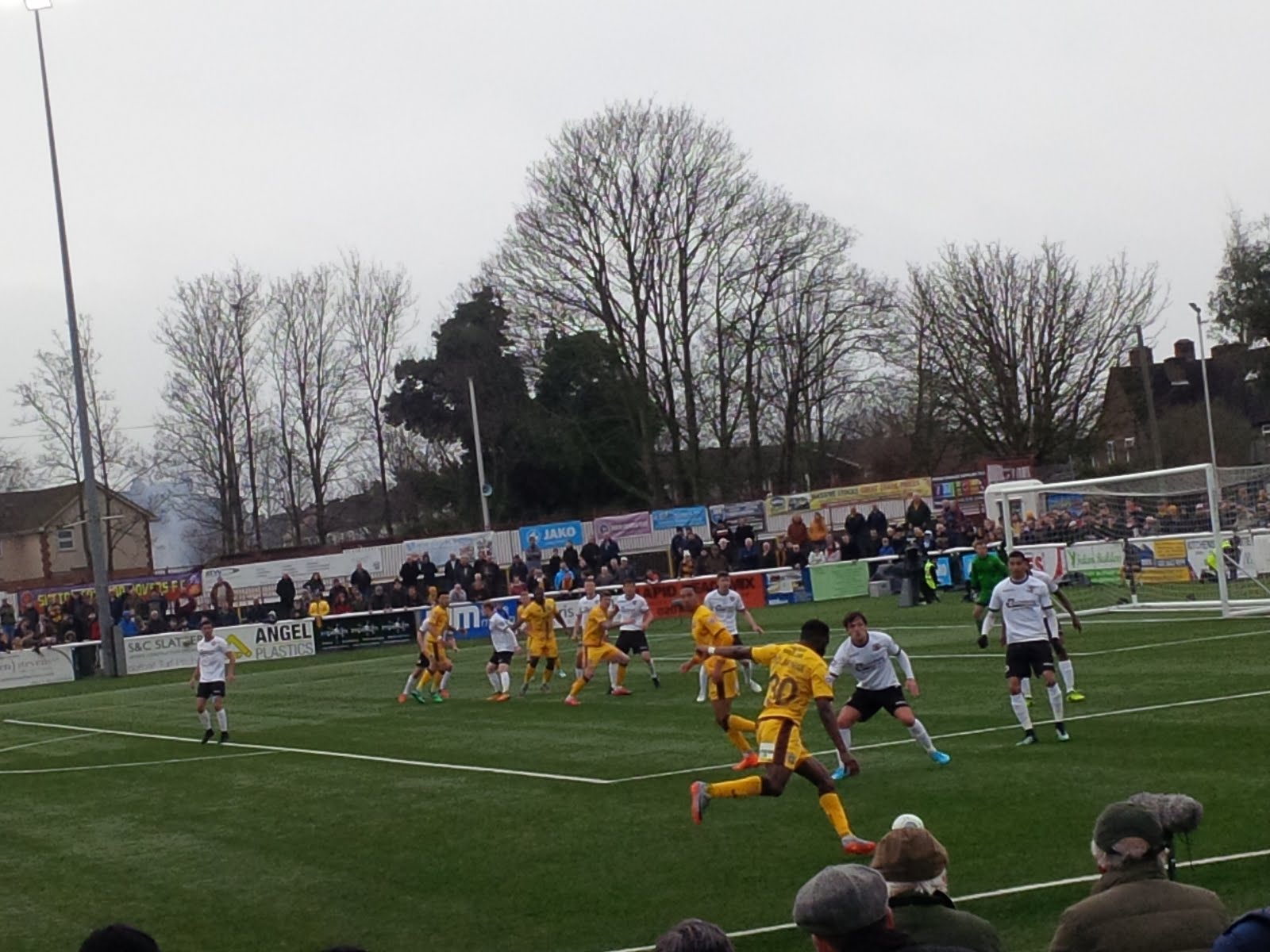 Complimentary 'action' shot…
See you in the Tower Karaoke Bar.
TOTTS