"In this world, one thing counts. In the bank, large amounts.
I'm afraid these don't grow on trees, You've gotta pick a pocket or two."
Now Fagin is not a particularly festive figure I will grant you but as my thoughts turned to the Boxing Day away trip to Boredom Wood I could not get this tune out of my head. Why? Because this is a club that despite being awash with more Gooner cash than they can jam in their pockets still insists on acting tighter than Arkwright out of Open All Hours. And without the dry northern humour.
The rip-off charges for fellow non league teams to beam back a bit of commentary are legendary, the concessions policy that reminds me of the old pub sign saying "Free beer for over 85's accompanied by both grandparents" and the general Billy Big-Bolloxing around when your gates are little more than county league level and you've got nothing to Billy Big Bollocks about. That kind of thing and the feeling that if they could chisel a few quid out of you once you've passed through the turnstile to breathe the air they would be on the case. Shame they feel the need to piss everyone off as they are actually a decent footballing side as their twelve game unbeaten run heading into Boxing Day proves without question.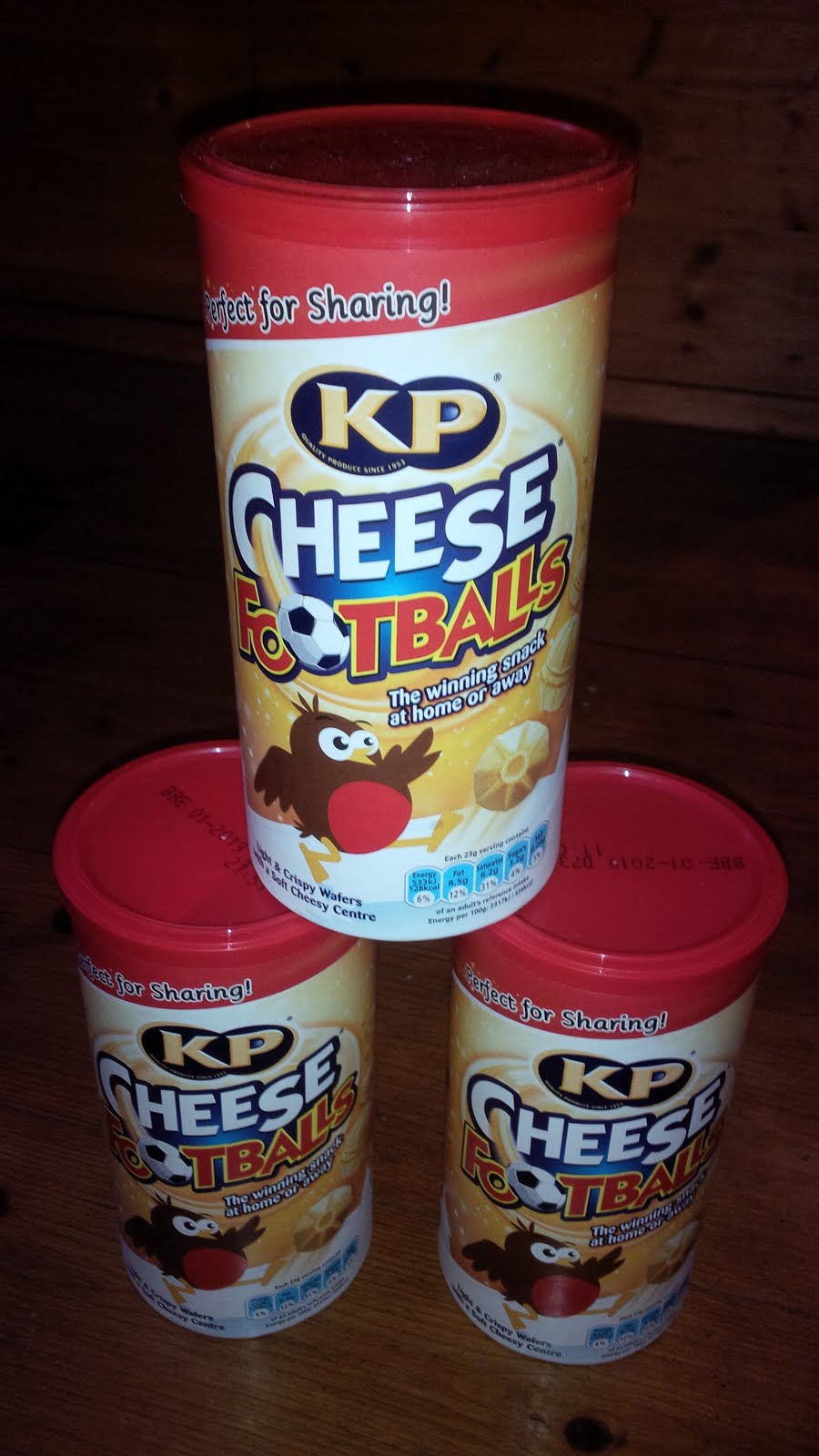 "Suitable for vegetarians"
So once again the National League fixture fairies have not been kind to us and have condemned us to a Boxing Day trip to the other side of the metropolis when there are no trains and when every wanker and his auntie has decided to take to the roads to try out their Christmas string-backed driving gloves and matching air freshener gift pack. Next year we will probably get Pyongyang Wanderers and I can tell you for nothing it will be easier to get to and marginally less oppressive. Of maybe Hampton and Richmond if they go up which really would be a treat.
Over the Christmas shut down the throat infection that had led to the cancellation of the pre Tranmere buskathon outside the Plough had mutated into a proper viral clusterfuck that I was fighting off with a carefully constructed medication and nutrition programme consisting mainly of port and brandy and tubs of Cheese Footballs. As usual Mrs Totts (SRN) was showing all the empathy and sympathy of Genial Harry Grout and although both my daughters were home for the break they are hard-line feminists and made it quite clear they couldn't give a shit. Sid the Cat was a comfort but as he has no thumbs he can't even knock up a pot of splosh which actually renders him pretty useless as well.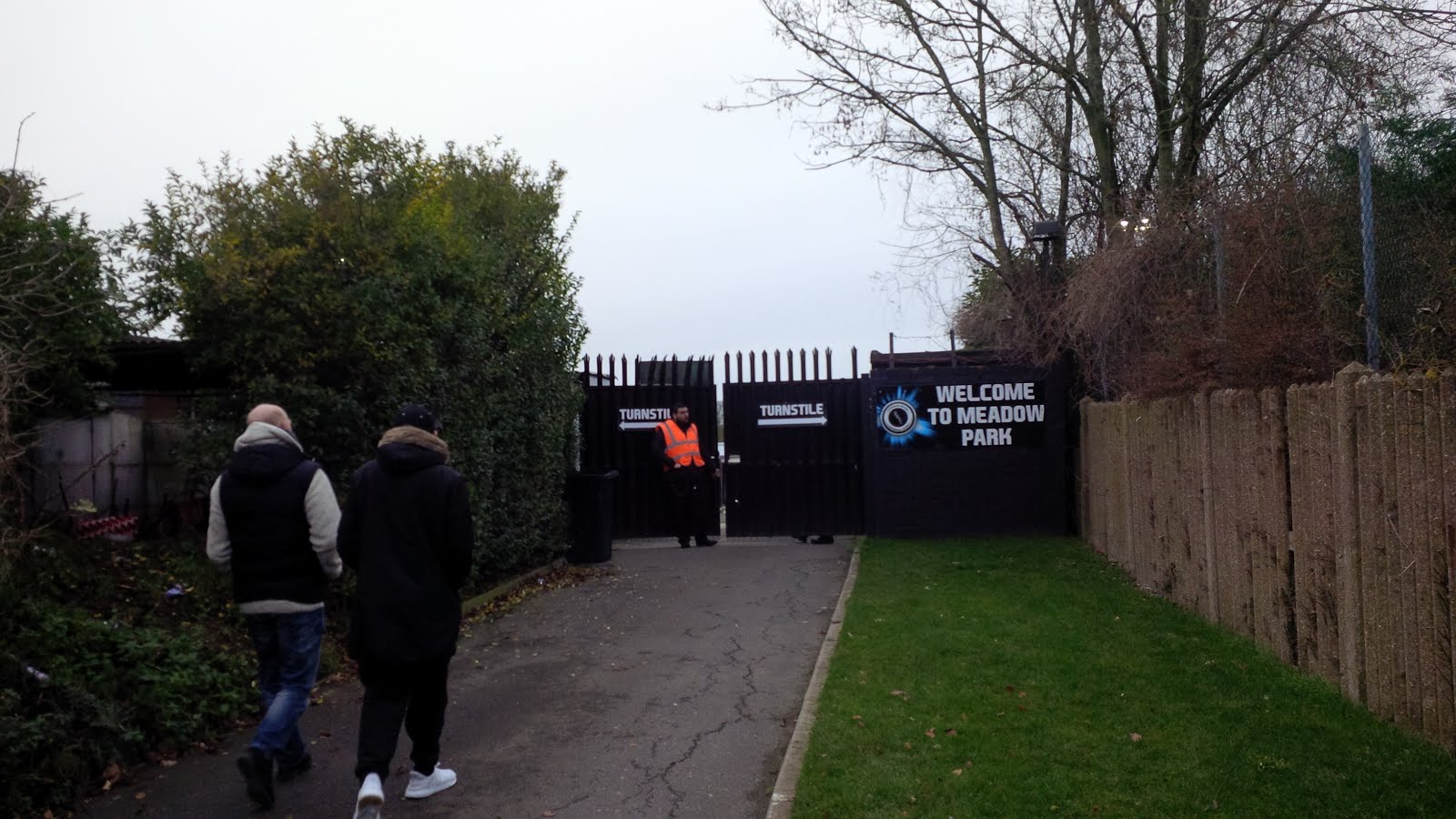 Arrival
My one lucky break was an offer from Tony Bacon to drive us up to Hertfordshire, a gesture of solidarity for which I am extremely grateful. Now I'd remembered from Wealdstone a few years back that the M25 can be an absolute bastard on Boxing Day and as we headed out of the PRoWS and down through Worcester Park the SatNav was showing solid red on the motorway all the way from The Head to Heathrow and beyond. It advised us to head north on the A3 and join an alternative traffic jam up though Putney and on to Hammersmith Bridge. Turned out a result as once we'd got north of the river we were moving well and were soon taking in the Nuclear Winter Wonderland of the North Circular through Neasden.
Best part of two hours after we left GGL we were pulling into the car park at Borehamwood around half two and strolling the short distance to the away entrance. Eighteen quid? Three quid more than away fans at our gaff and in this day and age, to stand on an open terrace in the pissing rain at a club with delusions of grandeur, that is a fucking liberty.
Now then, although I'm broadly in favour of education I am not that keen on students as my girls will happily attest, but I do think that charging a teenager in full time education the full wallop is more than a bit strong and even a concession gets leveraged for thirteen sovs at this drum. If BW were looking at why their attendances are so poxy they might want to take a look at this admissions policy. Or maybe they just don't give a shit. Yeah, actually that will be it.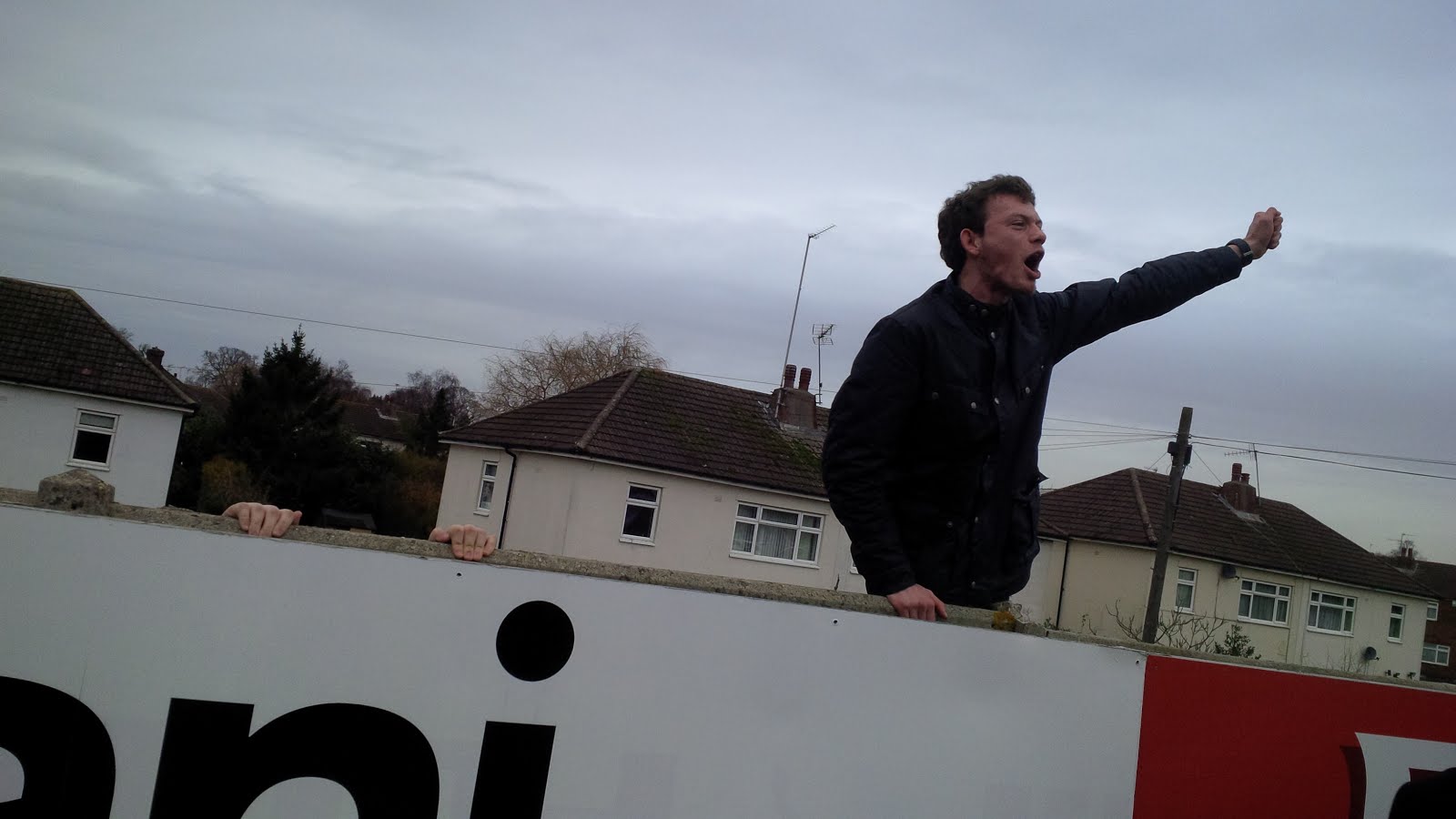 Revolution brewing in the cheap seats…
Anyway, bollocks to em, we are here and we are in and I'm self medicating nicely for my prevailing condition and we meet up with other members of the slightly depleted Amber Army and smile patronisingly at their tales of woe from the M25 experience. We are a bit thin on the ground in terms of the Shoebox Faces, Dirty Barry is up country visiting "relatives" and the Dilfs are all queuing up for a flat screen telly down the sales in the Whitgift Centre. Southampton Steve has hotfooted it live and direct from Wembley where he was witness to an absolute spanking in the early prem kick off. At least his day's about to get a whole lot better.
The couple of hundred Boreham Wood fans who've torn themselves away from the settee to clock their high-flying local side in action have impeccably observed their traditional ninety minutes silence and we wander round to the other uncovered end as the game gets under way.
Butler, Thomas, Collins, Davis, Dundas, Eastmond, Bailey, Wright, Walton, Downer, Bolarinwa SUBS: Lafayette, Coombes, Cadogan, Spence, Taylor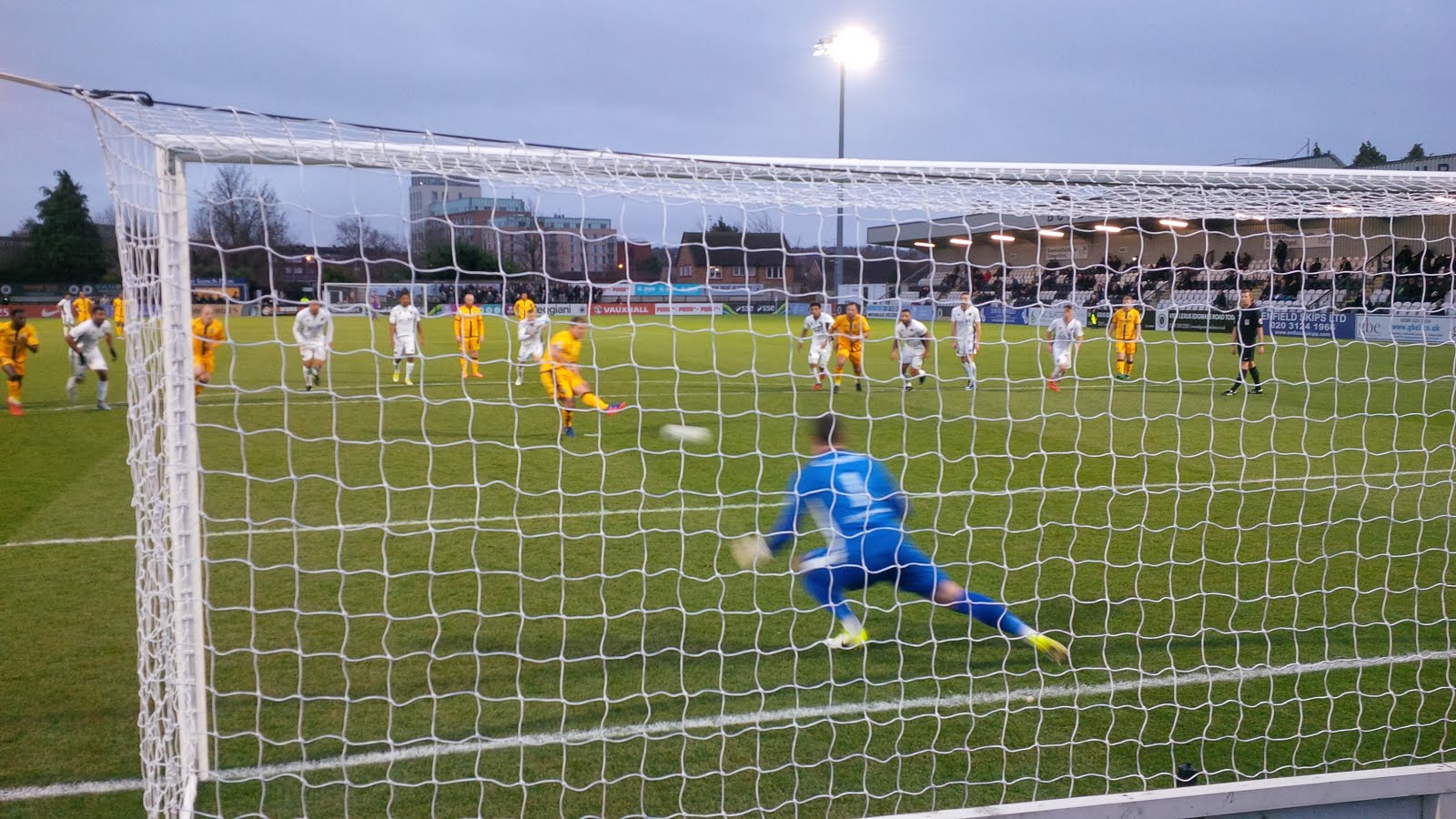 Skip from the spot
As we assemble on the terrace there's a clattering noise behind the concrete fence to our rear and out of nowhere up pops Johnnie with a clenched fist salute and a cry of "Can't Pay, Won't Pay." Turns out he's doing a two man protest with Ryan over the Wood student admission rip off and is standing outside the fence on some sort of box/platform he's rigged up. Unfortunately Ryan had an extra helping of Christmas pudding and his box gives way under him to wild cheering from the troops. Fucking brilliant. Eventually the Wood stewards clock what's going on and they muster up a SWAT team of sinewy pros to clean out the revolutionaries. It was good while it lasted.
Back on the pitch the game starts brightly and looks nice and open. Two decent footballing sides these and this is already livelier than some of the stodge of the past couple of weeks. Dos called for a reaction after Orient and Tranmere and he's got one out of the lads. Tombo is right at it and it's his run into the box that sees him hauled back for a nailed on penalty, and for me what should have been a straight red card as he was through on goal, and after a bit of old nonsense with the ref Jamie Collins steps up to ram the ball home and open the scoring. Lovely old job and cue mass filming and tweeting in blatant defiance of the ludicrous BW broadcasting ban and to keep the absentees abreast of developments.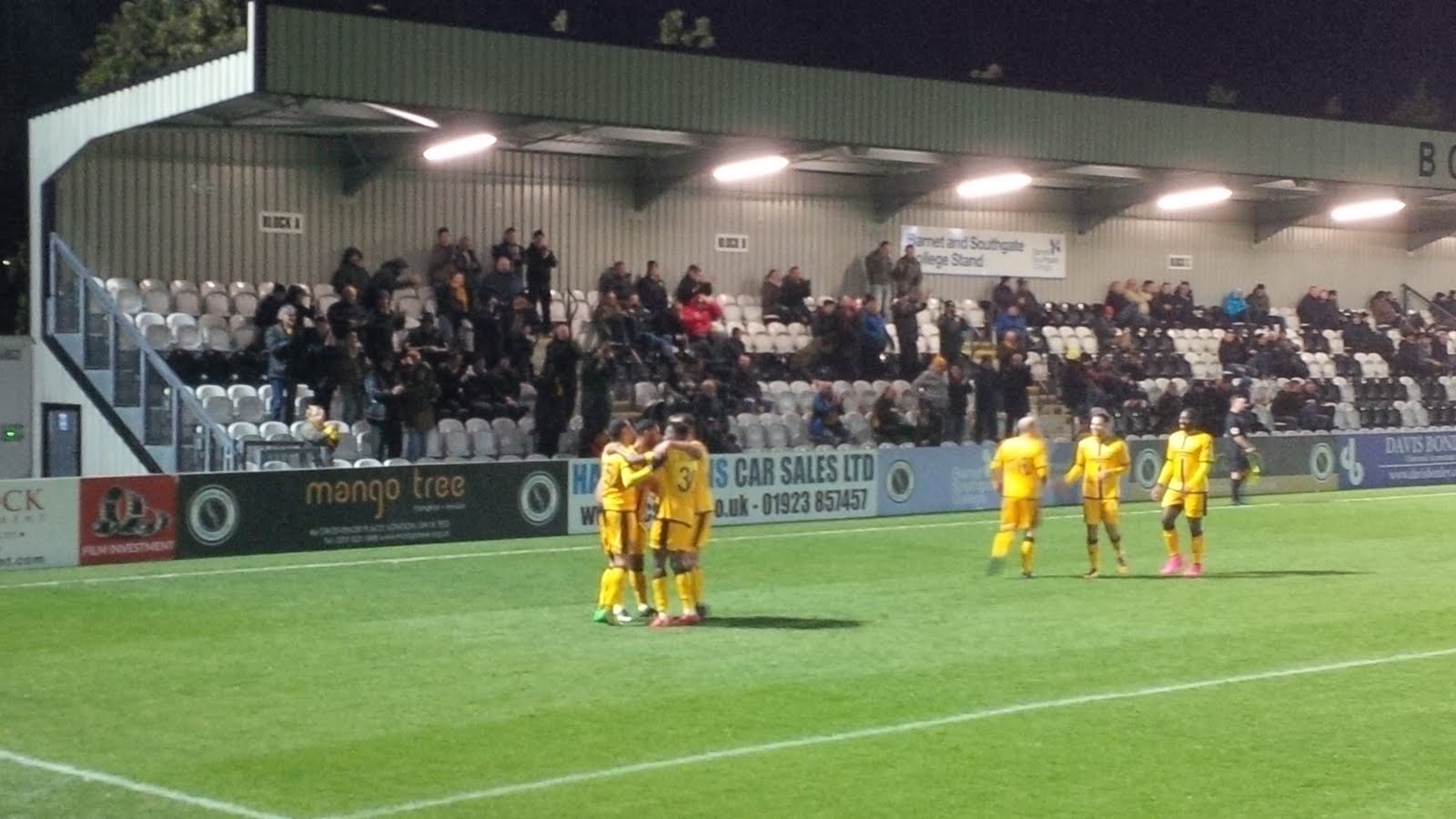 Easty mobbed post-aeroplane
The game is rocking and rolling from end to end now with Easty without doubt having his best show since the return from injury and Walton and Kenny D are working their nuts off in the middle. We are looking sharp here against strong and in form oppo on their own turf. Challenges are flying in and no ones surprised that there are five minutes extra at the end of the first half and it will take every one of them before we clock up probably the most decisive incident of the game.
Easty latches on to a through ball and is clear through on goal and just about to release a shot when a fractionally mis-timed covering challenge brings him down. Wood protest and although I can see why I think they are wrong but it gets worse for them when their fella gets a second yellow and a red and Nicky Bailey steps up to smash home our decisive second on the stroke of the half time whistle. That will do nicely. By now it is properly pissing down as we reassemble on the opposite uncovered terrace for the second half. I'm impressed by the cool move by one group of Sutton fans who send out for a delivery from the nearby McDonalds to avoid giving this club a penny more than the bare admission. Classy that fellas and well noted for the future.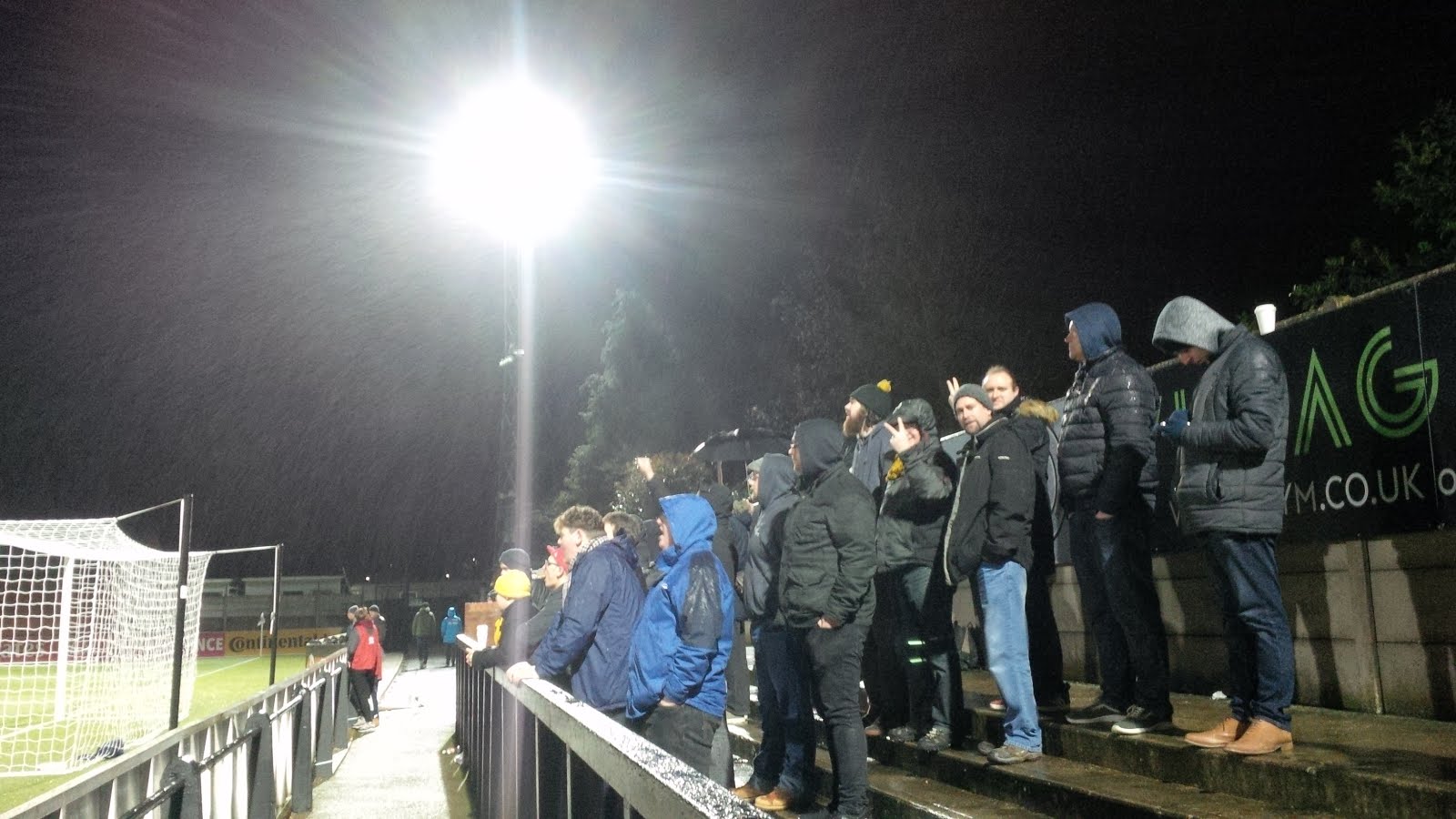 Wet wet wet
With Wood down to ten men the game is stretched second half and Sutton are playing some of our best football in a while and other than one decent save at a stretch and snaffling up the ball from a scramble after a decent header Jamie Butler doesn't have a huge amount to do. We are not finished with the old scoreboard though and Easty wraps up two very fine chances as the low through ball and a bit of pace expose the Borehamwood defence. Great stuff my mates and it keeps our huddled and rain-soaked ranks warm and happy as the clock ticks down.
So, back up to second as the usual oddball bag of national league scores start drifting through and we celebrate the four nil win with the lads, a stonking result at a ground that holds few good memories for us for any number of reasons. We hop back into the Baconmobile and even the M25 has loosened up a bit for the return journey and we are back in The PRoWS in reasonable time.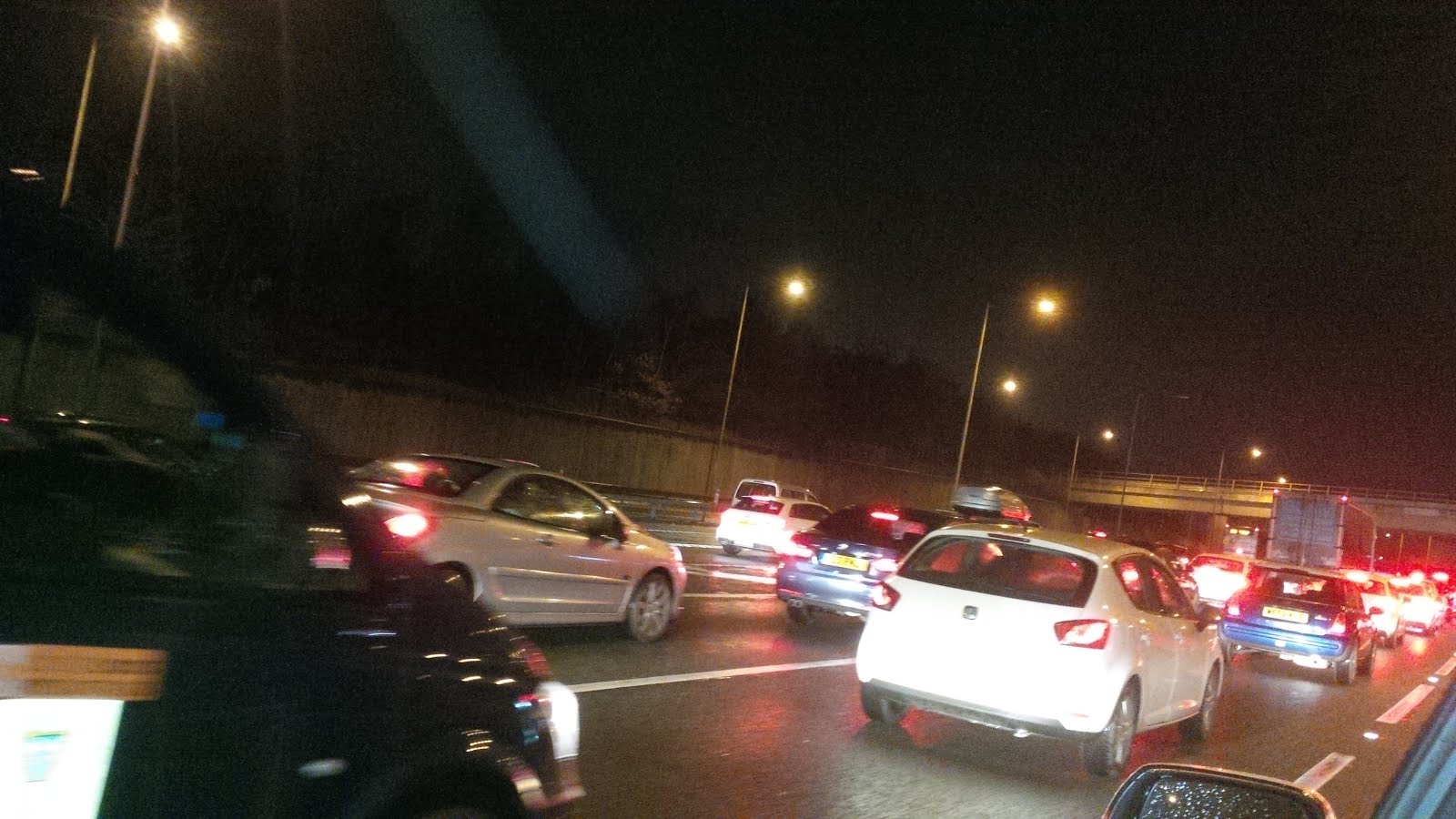 Homeward bound…
Tough visit to the table-topping Silkmen coming up but we love a challenge and proved conclusively in 2017 that we have nothing to fear from any team in this league. What a twelve months it's been for our club and we have loads to look forward to.
Happy new year.
Totts.