Orient. Let's be honest about this shall we. If you'd said to me a couple of years back that just before Christmas 2017 we would be heading to Brisbane Road, vying for top spot in the National League to meet our newest London rivals the famous O's in a league game I would have sent you off to St Helier to have your bumps felt. Well, me old chinchillas here we fucking are then, aren't we?
I mentioned when I blogged the Orient at home at the start of this term that the last time I headed to their gaff was sometime in the early eighties with a massive hangover to see them play Brentford. Well, on Friday, over a couple of Babychams with my old mate Terry Hurlock he reminded me that not only was he playing for the Bees that day but that he was part of a midfield which also comprised Chris Kamara and the legendary Stan Bowles. Fuckin Ada indeed.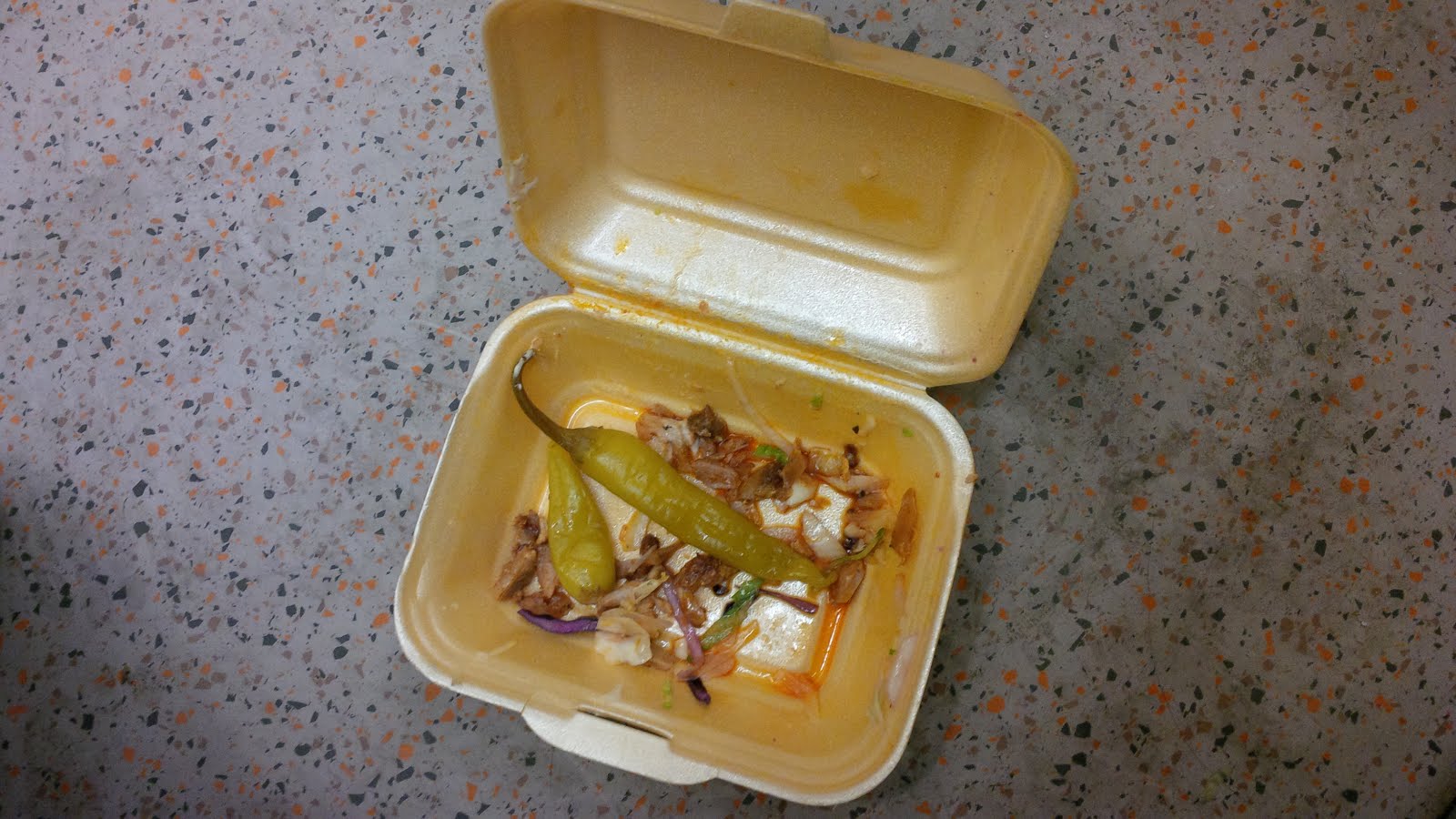 Filthy. Disgusting. Dukey approved.
Anyway, back to the here and now. At some point over the summer I'd agreed to do two gigs over this particular weekend. Friday night in Herne Hill, Saturday night in New Cross with the Orient awayday sandwiched in the middle like a nice fat grilled sausage. Fuck knows what I was thinking at my age but it all seemed like a great idea at the time and I was touting it out as the 48 hour weekender bender kicking off with the works do on the Friday lunchtime with a Christmas dinner with all the trimmings including a liberal portion of Brussel sprouts whose later role in the footballing fiasco ahead will become all too clear in good time.
Let's skip through all that and kick off proceedings with the Friday Clash night dangerously close to Dulwich Hamlet territory for those of a non vegan, non snowflake persuasion. I'm in Herne Hill well on time and well oiled and with the Mini Mart next door to the venue well stocked with Dragon Stout I'm well and truly in the swim before sound check. I also choose to avail myself of a large doner kebab with all the garlic and chile sauce to brew up in my bowels alongside the earlier Christmas dinner and we will come back to that, quite literally, in about eighteen hours time in east London.
There's a good Sutton turnout in the house including Amber Aleman, minus aardvark, and Marcus Cheesee and Big Mal have brought their little firm of PRoWS hardliners out on manoeuvres for the evening. Colin DooDah, who combines a love of punk rock with a love of Sutton United, is also lurking with intent close to the bar area. A bit later Marcus treats us to some extraordinary dance moves very much of the Strictly On Stella variety. I had no idea he was such a mover . I'm impressed and before too long all the chaps, including Ginger Den, who I used to go to the Bridge with back in the old days, are joining in with a belting live rendition of Back on the Shoebox Terrace. I feel like a fat, bald Bono.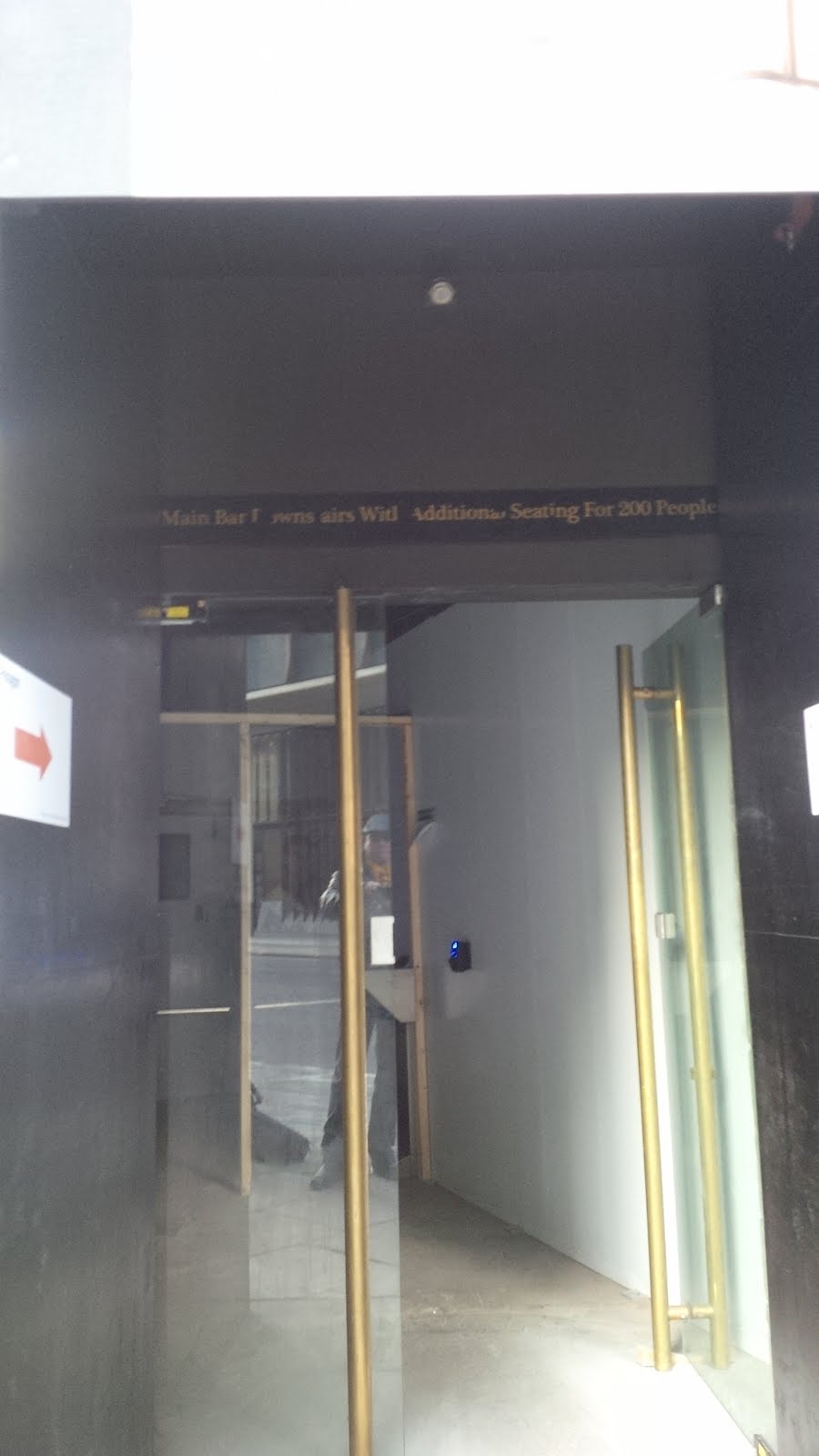 Shut. Closed. No longer a pub.
It's all going great, my old mate Steve North's new band Goon Squad are on fire and we are all having a jump about but disaster strikes just a few songs into 48 Thrills set when Herne Hill is hit with a full on seventies style power cut. Everything is knocked out. I've been knocking back pints of Chelsea Blonde and I'm not going to lie to you, by now I am totally bolloxed. We hang around for a while but it's clear nothing's happening so eventually I head up to Herne Hill station for a train home but there are no trains because THERE'S A FUCKING POWER CUT! What an arse.
By now I am wandering the streets with my guitars without a clue how I'm going to get home when all of a sudden I bump into not one but two good samaritans who have been following me on twitter and decided to come to the gig. Brilliant. Not only that but they are local lads as well and we agree to share a cab home which they are actually capable of organising. So what we do? We decide to go back to a late hours pub round the corner to celebrate our mutual good fortune. What a superb idea when you've been on it since noon. You cannot buy this kind of genius my mates.
Eventually I roll up at the official residence some time around 3am. I remember having a bit if a dance around the front room with Sid The Cat and contemplating waking Mrs Totts up for a discussion about what I'm getting for Christmas but some sixth sense reminds me I am quite fond of being physically attached to my testes so I luckily bin the idea and instead fall into bed. A few hours later I wake up with what I am convinced is the rusty innards of an old exhaust pipe lining my mouth. Did I suck off an exhaust pipe last night? I must try and find out. Within the hour I'm dressed, showered and hanging around outside Morden Station waiting for Biffa Bacon and the DILF's for the tube to Bank en route to Leyton.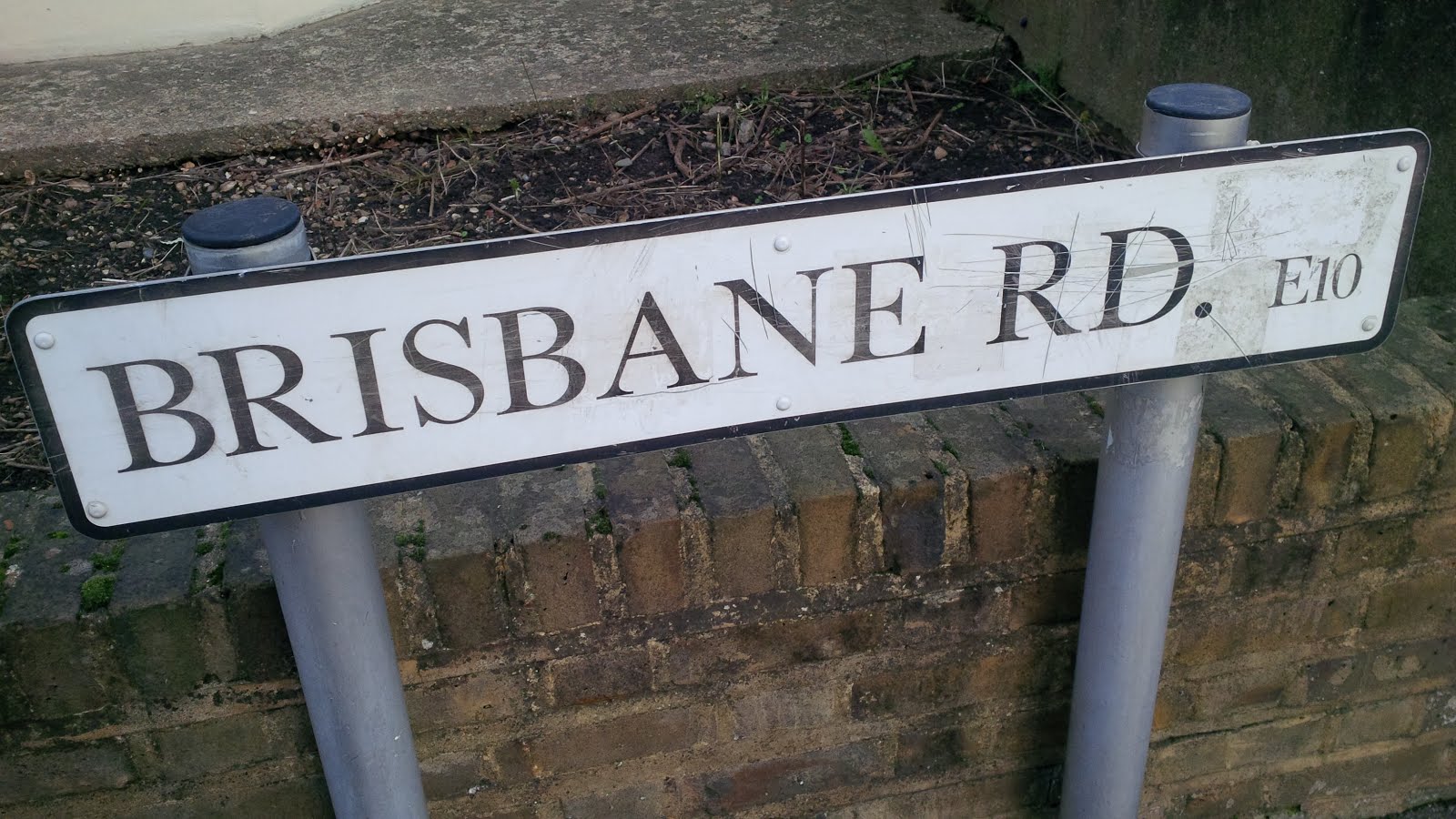 It's a sign!!
I need a pint and although Biffa, birthday boy Lloydy and Tom The Beard are on time there is no sign of The Boy Ces. I'm already getting bizarre texts from Dirty Barry who we are meeting in town and we need to get moving before I keel over. Ces arrives and we are off thank fuck and half hour later we are piling out of Bank tube into the daylight and things are about to go tits up as we head off to the Green Man Spoons only to find it's been closed and is being converted into luxury offices. DB is by now wandering aimlessly around Cannon Street according to police reports and we opt to pile into the nearest boozer, Ye Olde Watling, where they take us down to the tune of over thirty quid for five fucking pints. The robbing bastards. We ain't tourists you know mate. DB is told to turn back and meet us at the Cross Keys Spoons where we eventually find him lurking in a dark corner watching something iffy on his smart phone. A far cheaper round later and we are back in the swim at last.
I spy Millzy across the spacious and classy expanse of the Cross Keys and he point blank refuses to talk to me because he apparently warned me that the Green Man had closed ages ago and I chose to ignore his advice! For fuck sake. The day I start listening to rational and sound advice is the day I hang up the sheepskin and walk stark bollock naked into Pyle Brook with a Tesco's shopping trolley tied round my neck in cheapskate Dignitas fashion. Anyway let's not dwell on all this negativity, let's sup up our beer and head for Leyton.
Back on the Central Line train Dirty B embarrasses himself in a clumsy attempt to sit on some poor lads lap, blaming the driver for breaking too sharply. The train was actually stationary mate. Just outside Leyton we grind to a total halt due to a trespasser on the track at Woodford and for a while it looks like we might be proper bolloxed for kick off here but to huge relief all round we get moving again a few minutes later and we are up onto Leyton High Road. I've arranged with Keren at the O's Supporters Bar to leave the guitars in her safe custody and very grateful for that I am too.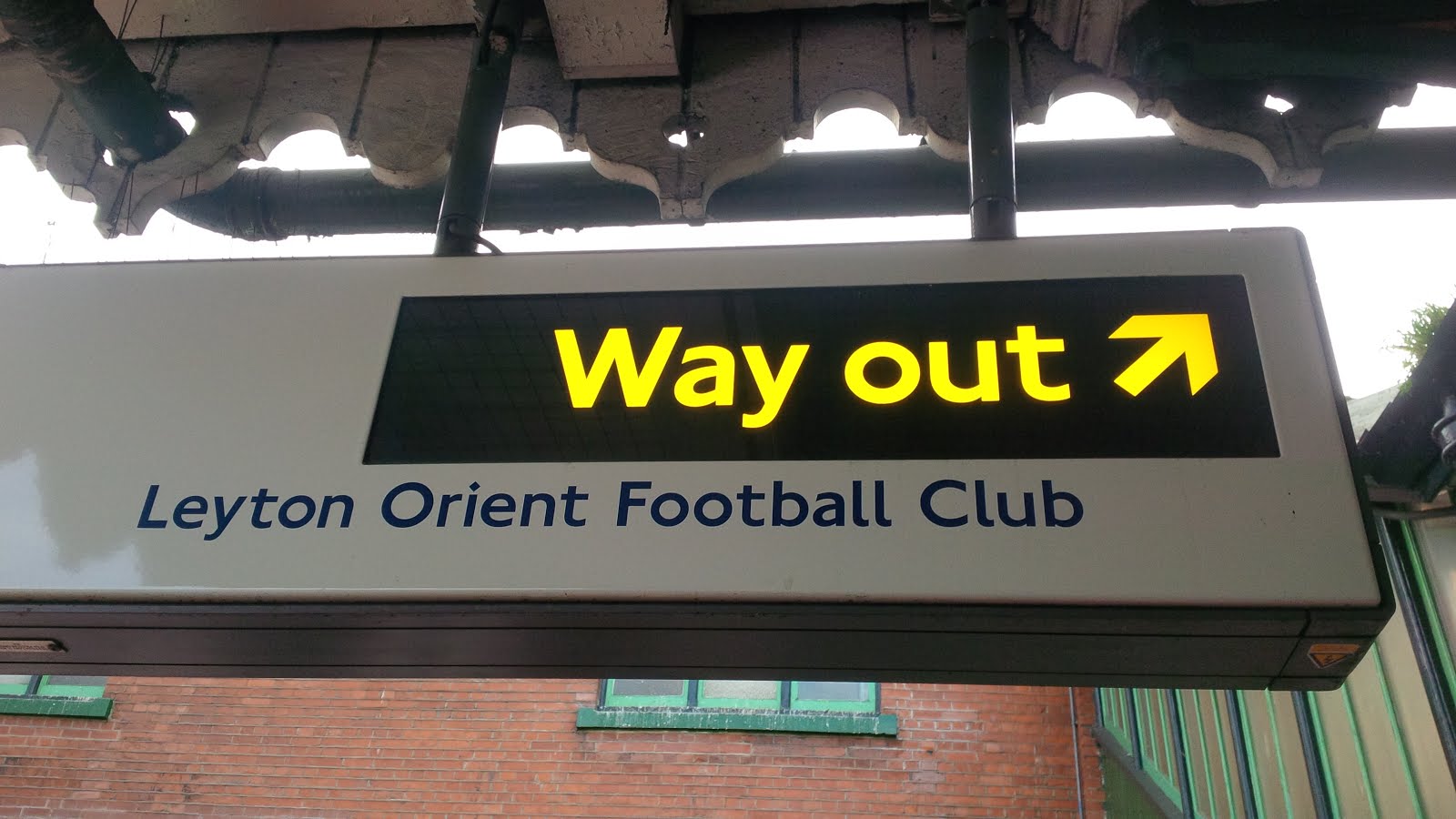 Way out maaaan
After waiting for DB to fill his boots a few times with the surprise full body search at the away end I'm soon snapping away at the battery of lovely vintage turnstiles Orient have banked up for our delight. Beautiful. Under the old East Stand, half inched from South West London's old Mitcham Stadium many moons ago, its busy with loads of Sutton faces both old and new and you are able to buy a slipper and a can of Fosters tipped into a plastic beaker which is just what I need right now. I'm suspect of slippers that have been pre-cooked and kept warm in some sort of foil pouch for fuck knows how long but beggars can't be choosers and I pile it on top of the full Christmas dinner, dirty kebab, numerous pints and bottles of stout and the double fried egg sandwich Mrs Totts knocked up for my breakfast. Ipswich Lee and his Father Outlaw Neal look at me like I'm mad. Fair enough. They won't be standing anywhere near me.
We've brought the best part of five hundred to this one which is a fine effort all round and a genuine measure of our continued progress. Up in the seats the acoustics are great and we are getting some good noise going as the teams take to the pitch.


Butler, Collins, Lafayette, Cadogan, Dundas, Eastmond, Bailey, Spence, Walton, Downer, Bolarinwa SUBS: Beckwith, John, Wright, Taylor, Stearn
This game has got BANANA SKIN plastered all over it in such big fuck off letters it may as well have been sponsored by Fyffes and the last thing you want to do when you are flying high away at strugglers who've just appointed a new gaffer is give away a soft early goal, er, like maybe a really stupid penalty in the first five minutes? Well bugger me, what did we do kids? Followed that script in such an exaggerated style it would have been thrown out as too obvious in the hammiest of hammed up Christmas pantomimes. So that's one nil and you can feel both the relief and the immediate lift it gives both their players and fans.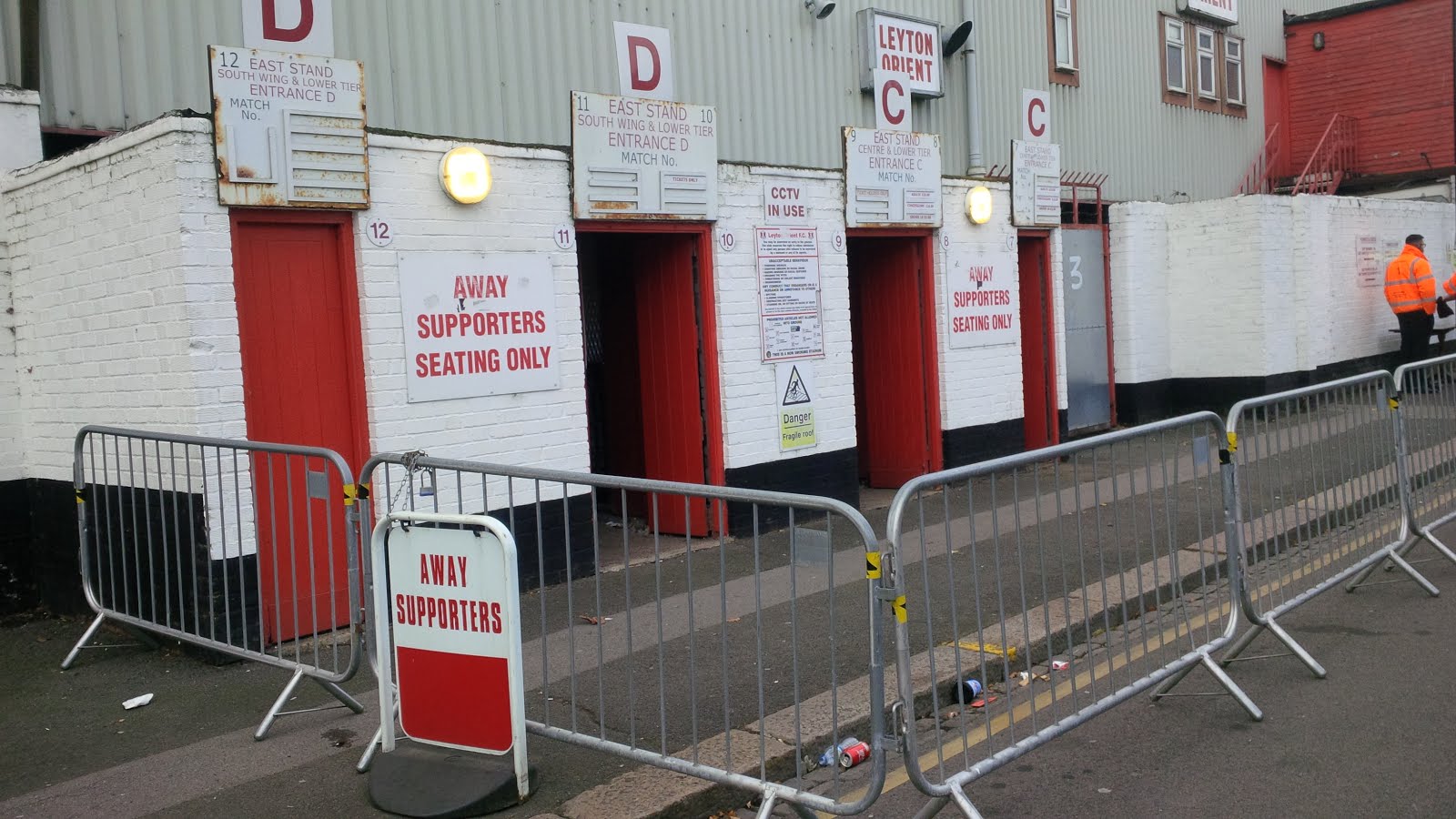 Barriers
Despite that we are playing some decent football and create a couple of very reasonable , clear cut chances and in my view, on balance, I would say we shaded the first half and could probably count ourselves as unlucky to go in at the break a goal down. It's mobbed downstairs at half time and everyone's in pretty decent spirits and the consensus of opinion is that we can get ourselves right back into this as long as we don't do anything daft and gift wrap the Orient another lovely great Christmas box……..HE'S BEHIND YOU! OH NO HE'S NOT! OH YES HE IS!
It was a soft free kick, I'm not convinced it was a free kick at all, but we will come back to the ref and the rumours about his exotic undergarments in a bit. Dodgy decision or not, you defend properly and you don't give the oppose main target man a free go. We failed on all counts and the ball is bulleted into the net and for me that killed us off. Things got a bit ragged and niggly after this with the usual unconsistency and busy old bollocks that you get from refs at this level contributing to the general sense of drift and malaise out on the pitch.
But if nothing was brewing up for us out on the pitch the same could not be said of the accumulated contents in my Newington Butts. Here's a tip for you. If you know you are about to drop the bomb place yourself strategically between recidivist offenders The Duke and Crockett and stand strong while they cop the blame from all around. This worked well on the first raid as Taz immediately jumped in and started pointing the finger and meting out blame and recriminations. All protests of innocence totally ignored. By round two I was in trouble as Mr X spotted me laughing and put two and two together. Fucking grass. Belly, a gentleman of a certain age, just congratulated me on a fine effort.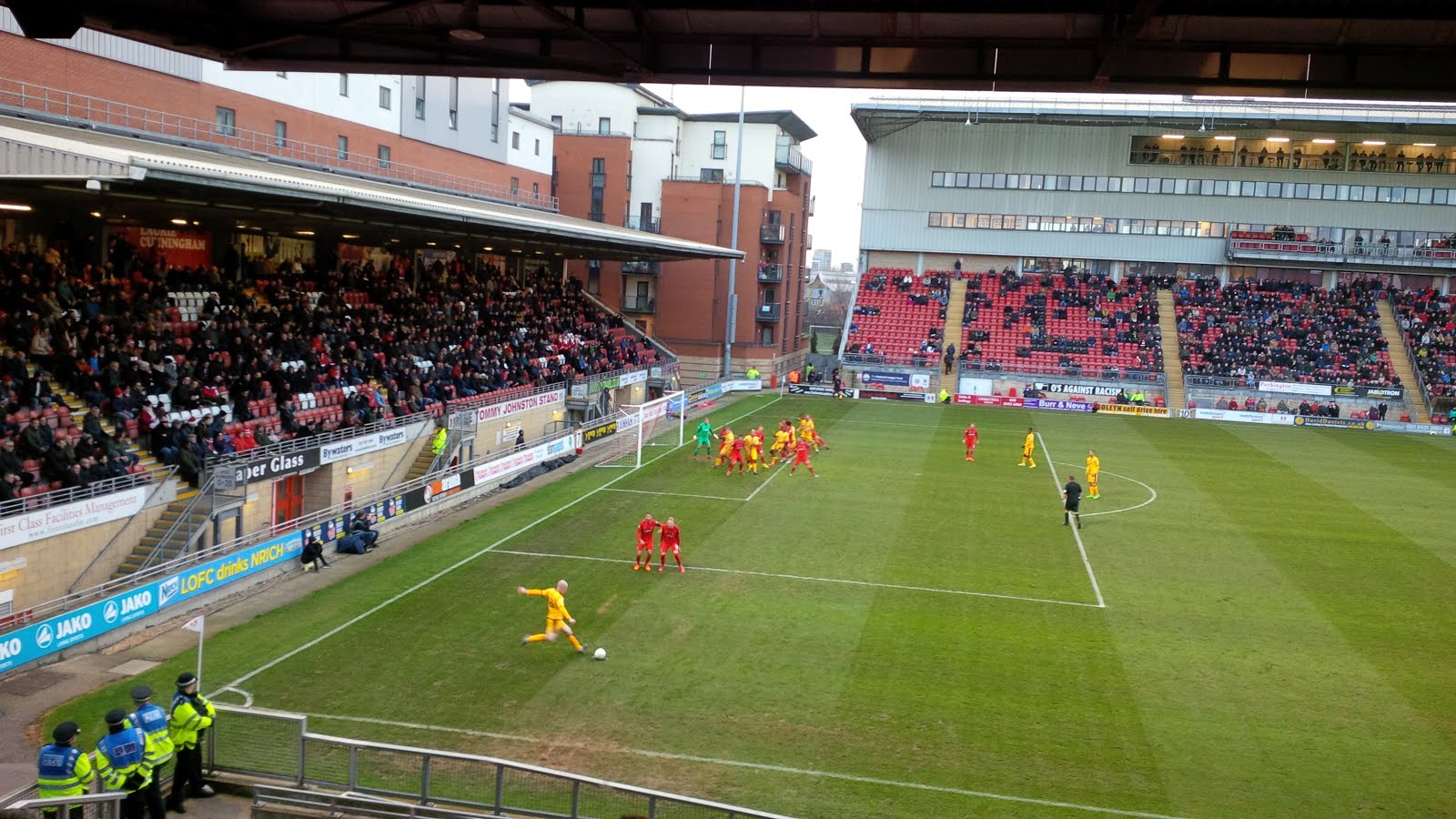 Getting it in the mixer
Back on the park things had also gone from bad to worse with Orient nicking a third. We get Sterny and Wright on and when super Tommy scores a cracker it's just too little too late and a mad deflected goal at the other end takes the final score to a thumping four one to the Orient. Maybe it flattered them a bit but this is a mad old league and the only thing to do after taking a bit of a kicking is to get back up, dust yourself down and get ready to go again and I've no doubt that's what we will do as we look forward to the old festive fixtures.
I collect the guitars from the Supporters Club and congratulate a few of their fans for pulling off such a famous giant killing act and head off down to New Cross Inn for the nights entertainment.
On the train news starts coming through from a reliable inside source that today's ref has a penchant for body shaping corsetry to help mask the fact that he's, ahem, a bit of a lard arse. Well listen, if you want to wear Spanx firming knickers of a full on Playtex 24 hour girdle than that's your business. Celebrate what you are. Just don't tell Dirty Barry.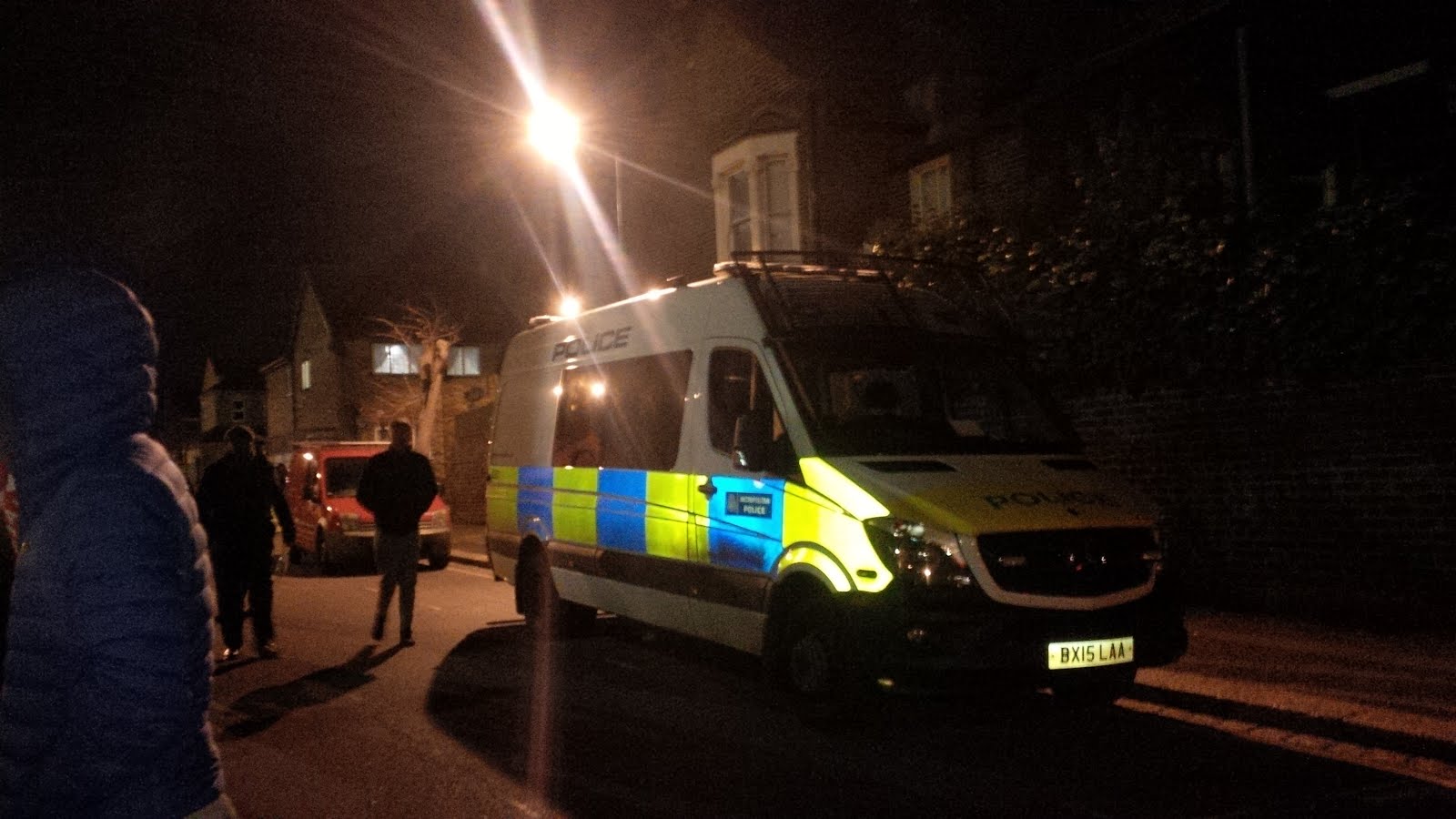 "Police are looking for a man with an offensive arsehole…"
See you on the Shoebox
TOTTS