Halloween, or All Hallows' Eve is apparently a celebration observed in a number of countries on 31 October, the eve of the Western Christian feast of All Hallows' Day. It begins the three-day observance of Allhallowtide the time in the liturgical year dedicated to remembering the dead, including saints (hallows), martyrs, and all the faithful departed. So quite what the fuck that's got to do with kids terrorising neighbourhoods begging for sweets whilst dressed as Darth Vader or Clowns I've not a clue.
"Yeah, but what's that got to do with football anyway Taz?" I hear you ask. Well, not a fucking thing really, but as I'm in charge round here I'll do what the chuff I please thank you very much. Stick that in your pipe and smoke it. However, as a sop to those who really do need some sort of link or continuity in these kind of things, I guess the fact we're playing a side named after a railway station near 'Graves End' this week will have to suffice. Mainly because that's all you're fucking getting.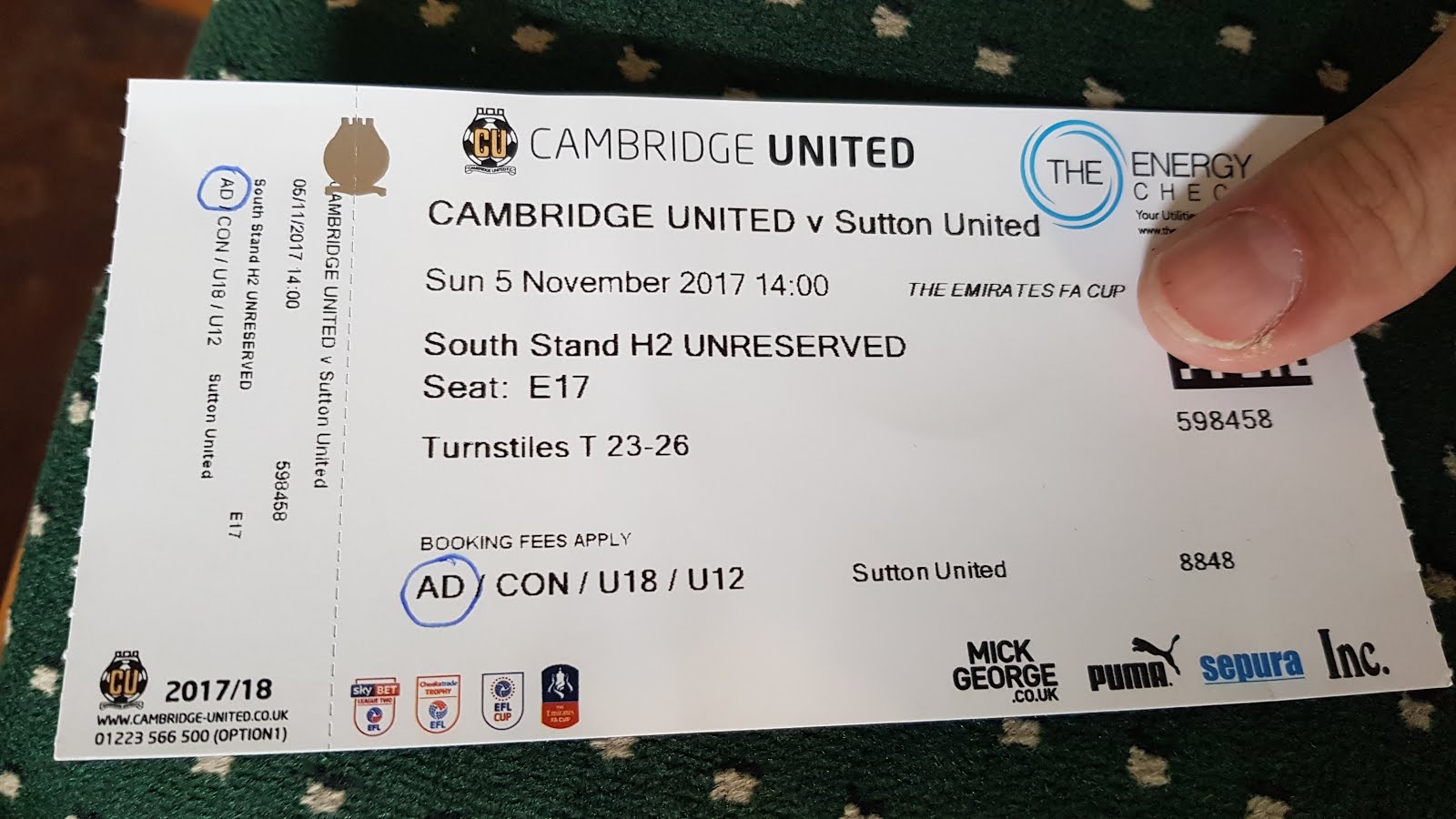 Briefed up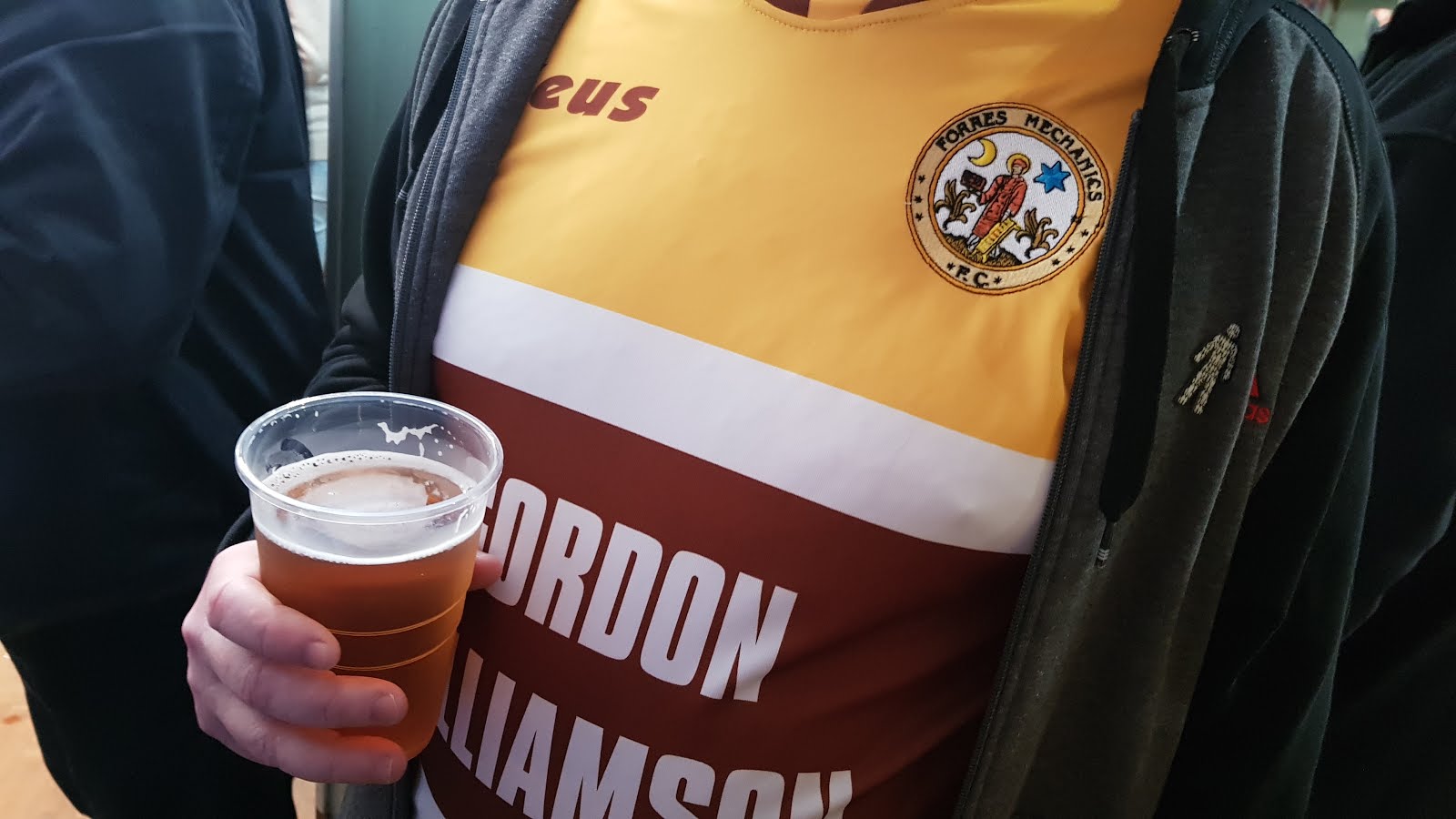 Lucky shirt!
It's been a busy week here at HQ. Mainly as we've had to find a new editorial office after Totts went and blabbed about the editorial process on the Aldershot blog. Ok sure, he didn't give away the exact location, but the fact there was a gaggle of middle aged women loitering around outside the place this week wearing knock off 'PROWS' and 'Comrade X' t-shirts was too much of a coincidence for my liking. Right pain in the arse this was, as we'd got a properly good rate on the old place and moving all the stock of Gandermonium tat to the new gaff took bloody ages, still it was at least better organised than the Carabao Cup draw during the week. Tell you one thing for certain, Totts is making the fucking tea for at least the next couple of weeks for his little loose lipped faux pas. Either that or having an tragic 'accident' and winding up face down in Pyle Brook. I haven't decided which yet.
Naturally, after all that stress, I treated myself to a lie in on the Saturday morning. So late was this that I was in the shower and missed the call Steve made to offer me a lift. Which is annoying, as it meant I'd now have to get the 407 in as per normal. Still, as I boarded said mode of public transportation to carry me into Sutton, my headphones offer up a tune by a well known American Artiste extolling the virtues of a popular US desert based city with a preponderance towards gambling. Which given today's oppo, is somewhat prophetic. Naturally, I sit at the back of the bus chuckling softly to myself, to odd looks from my fellow passengers. Nowt different there then.
Cash and Greggs obtained, it's the usual walk down into the beautiful People's Republic and I head into the bar to find no one around. That is until I look to the far side of the pool table and spot Mr X sat on a stool. What's this all about? We always clutter up the end of the bar by the fruit machines. It's our spot. It's what we do. Bewildered by this sudden change to our routine, I ditch my stuff and then notice the Burgers and Wellie have also chosen the seating option. Mr Burgers does his best to let me have a minute to process this all whilst he fetches me a pint to help relax me. What a nice man.
Other than a shrug of Mr X's shoulders, no explanation is forthcoming however and in the end, I just give in and take a seat. On the telly, Darmstadt v Holstein Keil is being played out to the interest of no one and the jukebox is currently silent as it's doing an update or something. So I decide now is an opportune moment to show off a little eBay purchase I'd made last week of some old SUFC related stuff. This includes a letter dated in 1946 telling a bloke called 'Les' why his services were not currently required by the 2nd XI. I even take a moment to show historical keeper of the records Frakey to see if he can shed any light on the gentleman's ID. He says he'll do some digging. Although as it turns out later, simply checking the back of one of the selection committee postcards included in the bundle would have helped as it's got the geezer's name and address on the back. It's like an episode of fucking CSI sometimes us lot.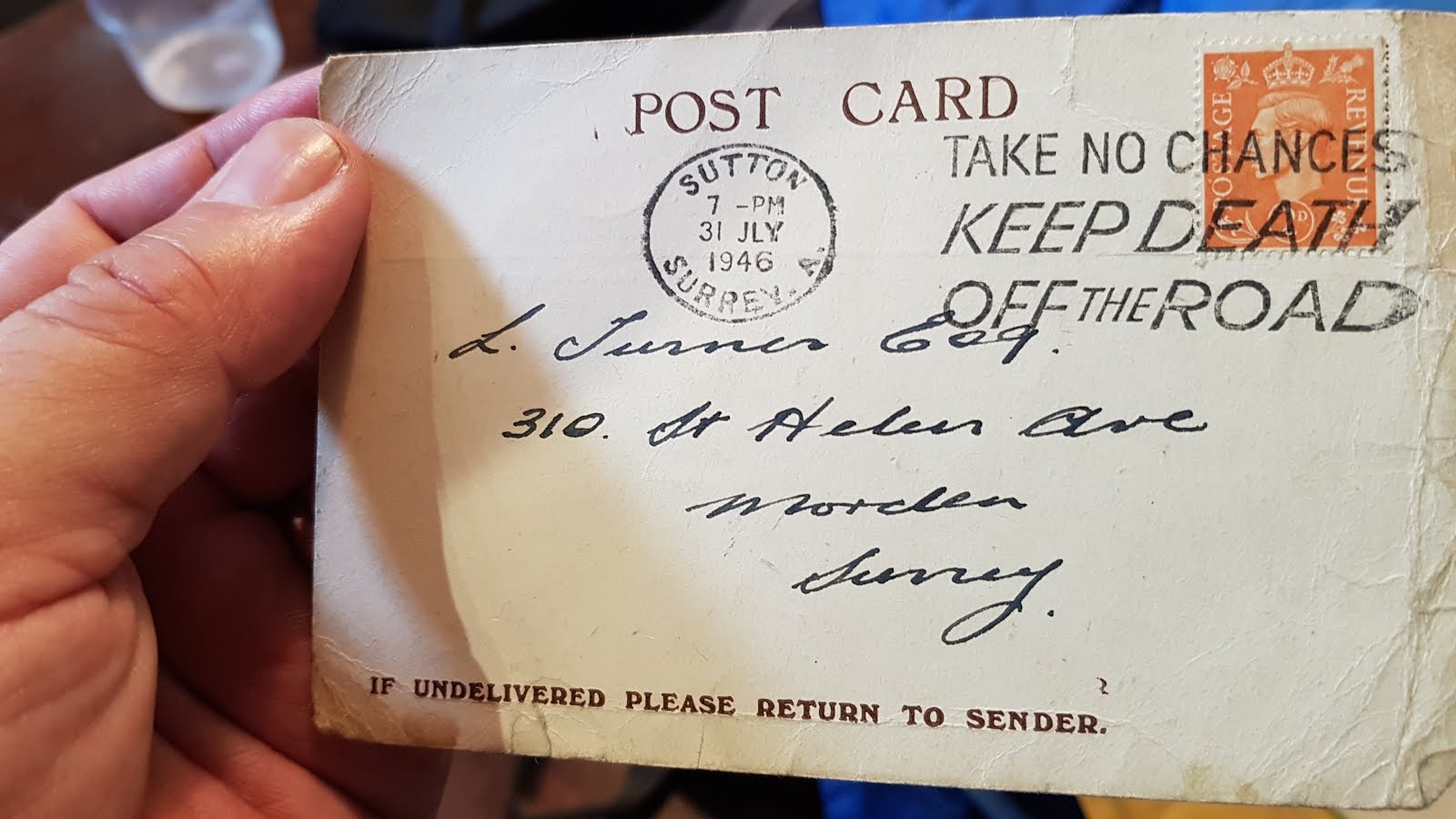 Some hard detective work pays off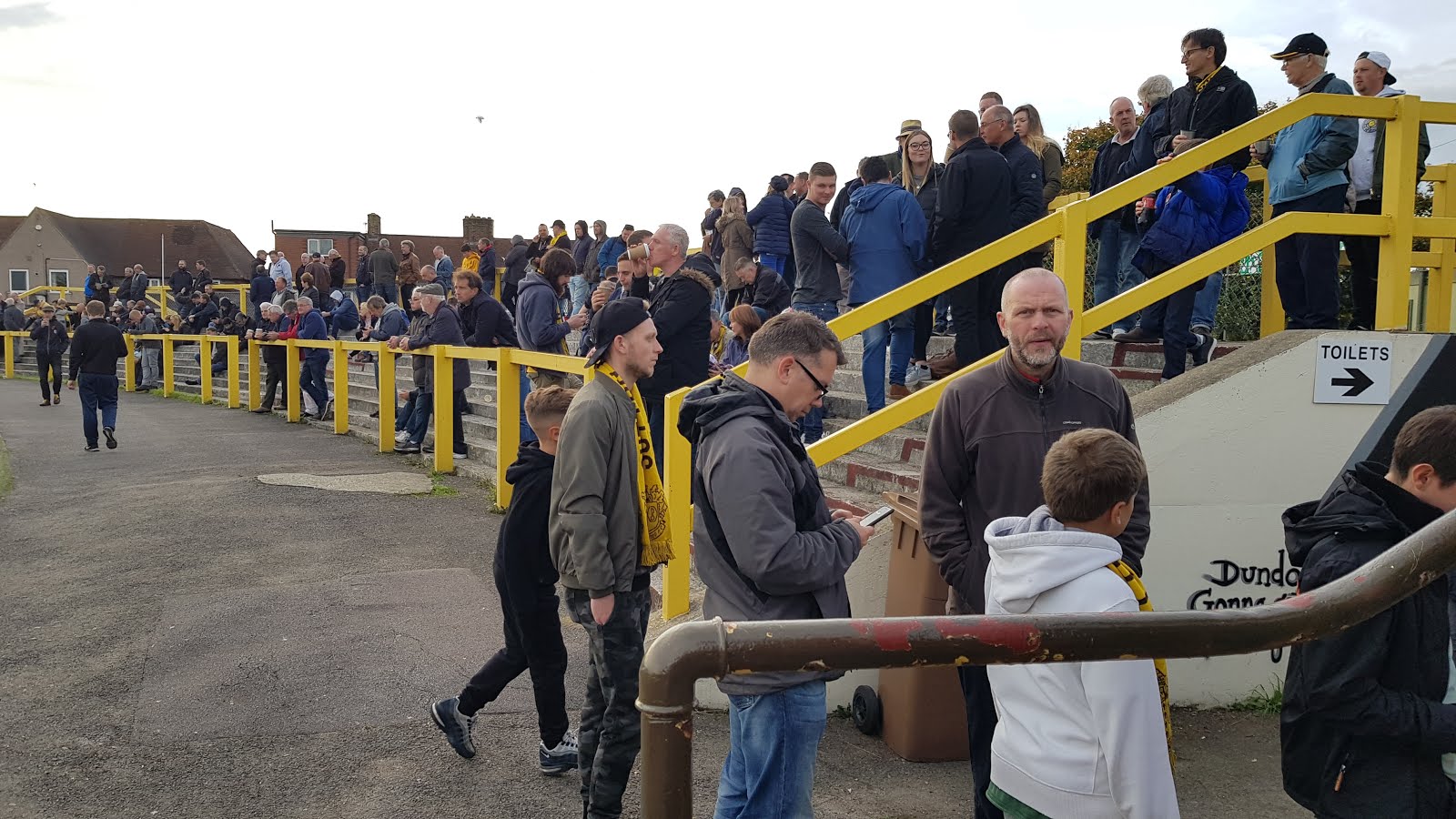 Bored.
Other faces wander in as time passes and one by one we drift into the VP's to secure tickets for next Sunday's FA Cup shindig in Cambridge. It seems that doing this saves you two nicker as opposed to rocking up pissed at the turnstiles with 5 minutes to kick off. Which I think you'll agree is a bargain. Most of the usual reprobates are in attendance by this point, including supergrass Totts. Some good news though is that Steve has secured us a full refund from Train shithouses GWR for the nonsense we had getting to Paulton a couple of weeks back. Result! No doubt this windfall will be handed over to some other train shithouses in the vague promise of getting us somewhere far far away.
The festivities must come to an end eventually however and with today being our first properly segregated league game in a while, most of us sup up and make the stroll to the GGL turnstiles to ensure we're in position before kick off. I exert my influence by tipping a steward the wink on a side gate and with a quick flash of the season ticket, I've swerved the need for queueing with joe public. Sweet.
Butler, Beckwith, John, Collins, Davis, Lafayette, Cadogan, Dundas, Bailey, Wright, Taylor SUBS: Thomas, Coombes, Spence, Walton, Jeffrey
With a good midweek away point at Aldershot somewhat unlucky not to have been all three, Dos has unsurprisingly stuck with the same starting XI. Somewhat more surprisingly is that in the aftermath of that point being earned, the bookies unanimously decided to make us favourites to win the league. If any of them were watching today, they'd have all have equally unanimously put a 1 back in front of the 4/1 odds you could have got before the off. The tone for the match is largely set inside the first 30 seconds when a really awful passage of 'football' ends with the visitors working the ball into the box from wide. Louis completely air-shots his attempted clearance, perfectly teeing up some lad about 8 yards out. But he scuffs an equally awful attempt straight at a startled Butler and we eventually smuggle the ball clear somehow. After this, the contest is probably best described as 'bitty'. It takes us a good 15 to get going, but once we do, we're happily on top in that 'they're never going to score, but then again, nor will we most likely' kind of way. Wright shoots wide from the edge and Lafayette nods down for Cadogan to scuff one wide from 12 yards in between Ebbs having about 137 corners that all come to nothing.
The only interest aprt from this is a loud shout for a penno when Bailey's free kick from wide to the back post sees Louis hauled to the ground by a defender. Naturally, the ref and lineslady see nothing. This too will become something of a trend. The half ends without much else to get the pulse racing and I liven my afternoon up by going for a piss.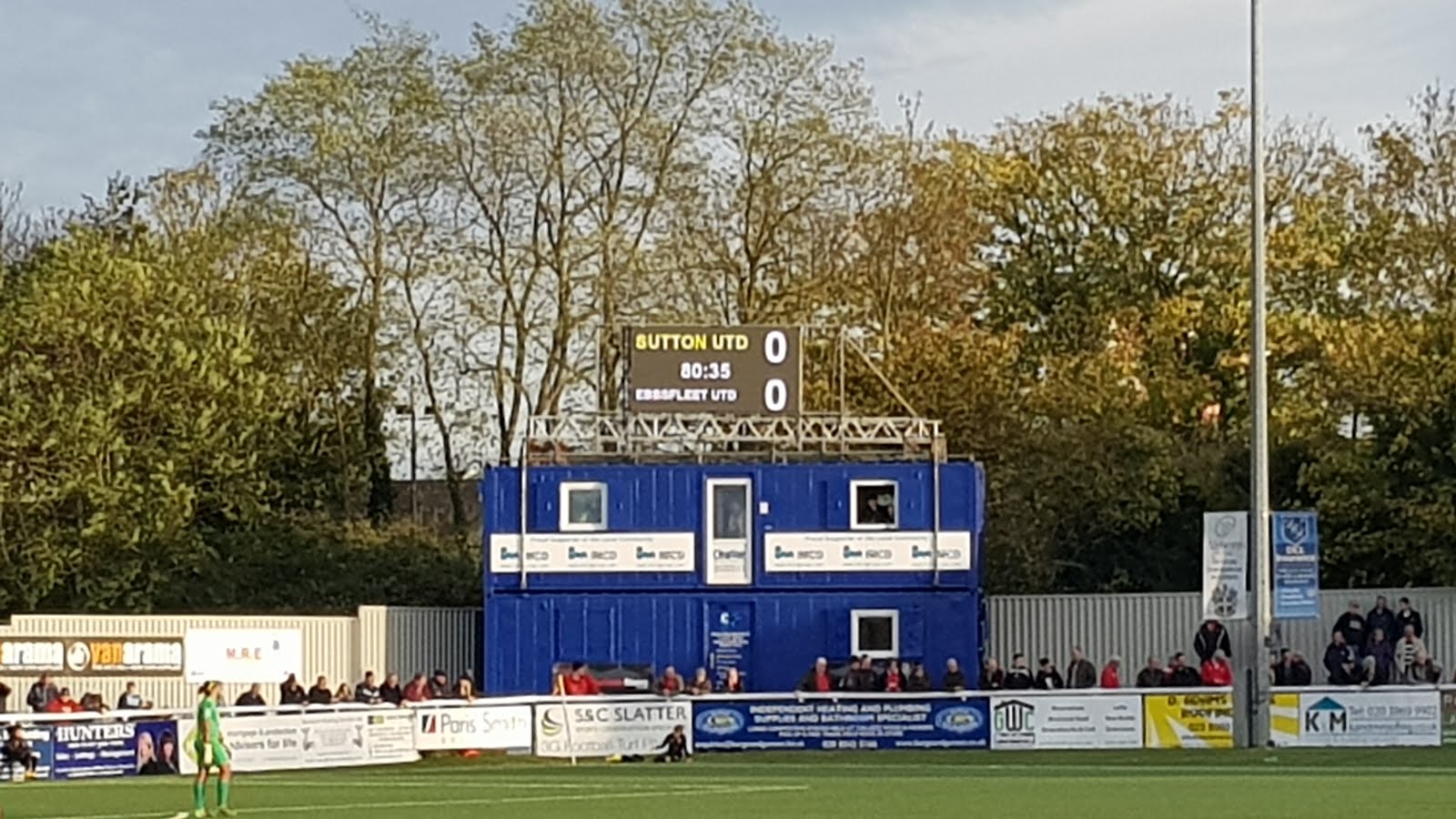 Yawn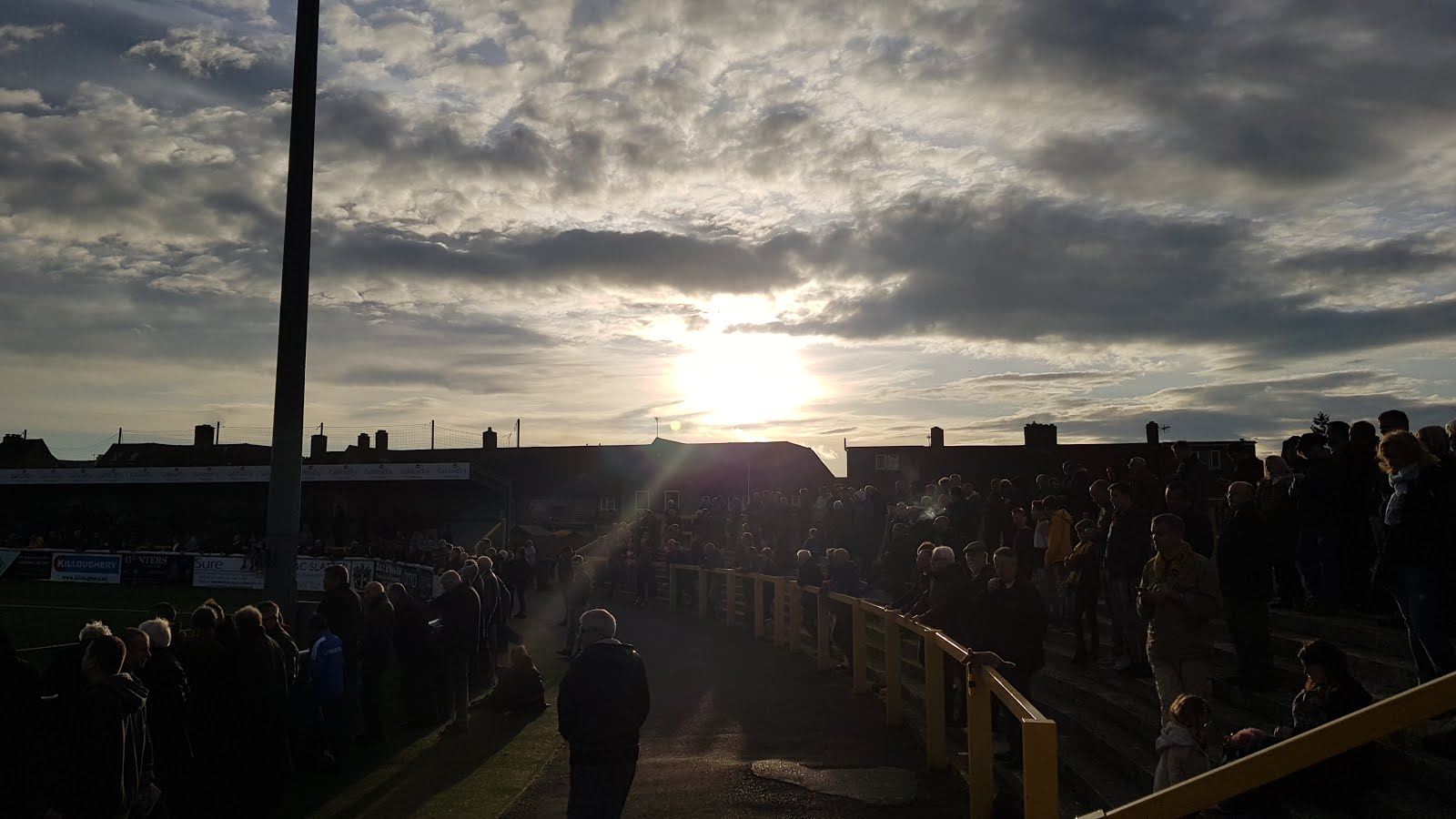 Sunny!
With the wind at our backs for the 2nd 45, we step up a little and try to force the issue. We certainly have a bit more in the way of opportunities, but we still fail to get up any real head of steam and we're reduced to largely scraps as the visitors defend well. Louis skies one early doors from a decent ball in from deep. The best chance falls to Tommy though, getting the right side of the defence on a ball over the top but as he goes to pull the trigger, the centre back gets a foot in at the expense of a corner. Another great opportunity comes from Ashmore flapping at a high ball in, not for the first time this afternoon and after a bit of a scramble the ball finds Kenny on the 18 yard line and he looks certain to score. Unfortunately, his measured shot into the corner is blocked on the line by a last ditch defensive clearance.
The closest Gravesend Ebbsfleet come is a shot from 20 yards that loops up off one of their own lads and drops just over the bar. Apart from this, their main attacking 'threat' is the rotund Kedwell waddling about, which just serves to make JC look like Usain Bolt. Staggeringly, the fat lad gets the whole 90 minutes despite looking more likely to trouble the structural integrity of the equipment at his local tanning salon than a reasonable National League defence. There's a couple of other chances we create, but they're generally thwarted by a poor final touch or their back line sticking manfully to their task and we wind up with our first blank of the season.
With little to cheer on the pitch, we return to the bar for a much needed pint. On the telly, we get to witness the staggering sight of an England national side not only winning a World Cup, but doing so in style as the last 15 of the Under-17's comp shows the England yoof scoring twice in completing a 5-2 humping of Spain, having been 2-0 down no less! Fortunately, the Spanish lads seem to take it in good spirits and don't spend the last several minutes kicking the shit out of anyone in a white shirt. Oh. Naturally, everyone in the bar is as equally sporting at the images of young boys in tears before us after the final whistle. No one gets to see the trophy being lifted though, as the channel is switched to the delights of Bournemouth v Chelsea before the ceremony upsetting one or two there present.
AB does his usual shouting with an accordian routine and the SAK draw has a Shoebox theme as 4 Days syndicate is pulled out. Amusingly, he not only picks out the wrong key, but AB strings it all along for a good couple of minutes by encouraging the unlucky Welshman to continue tying to open the door all whilst displying the winning key to the assembled throng. Of course, the crowd is as sporting with 4 Days situation as they were just a short while previously with the blubbing Spaniards on the telly.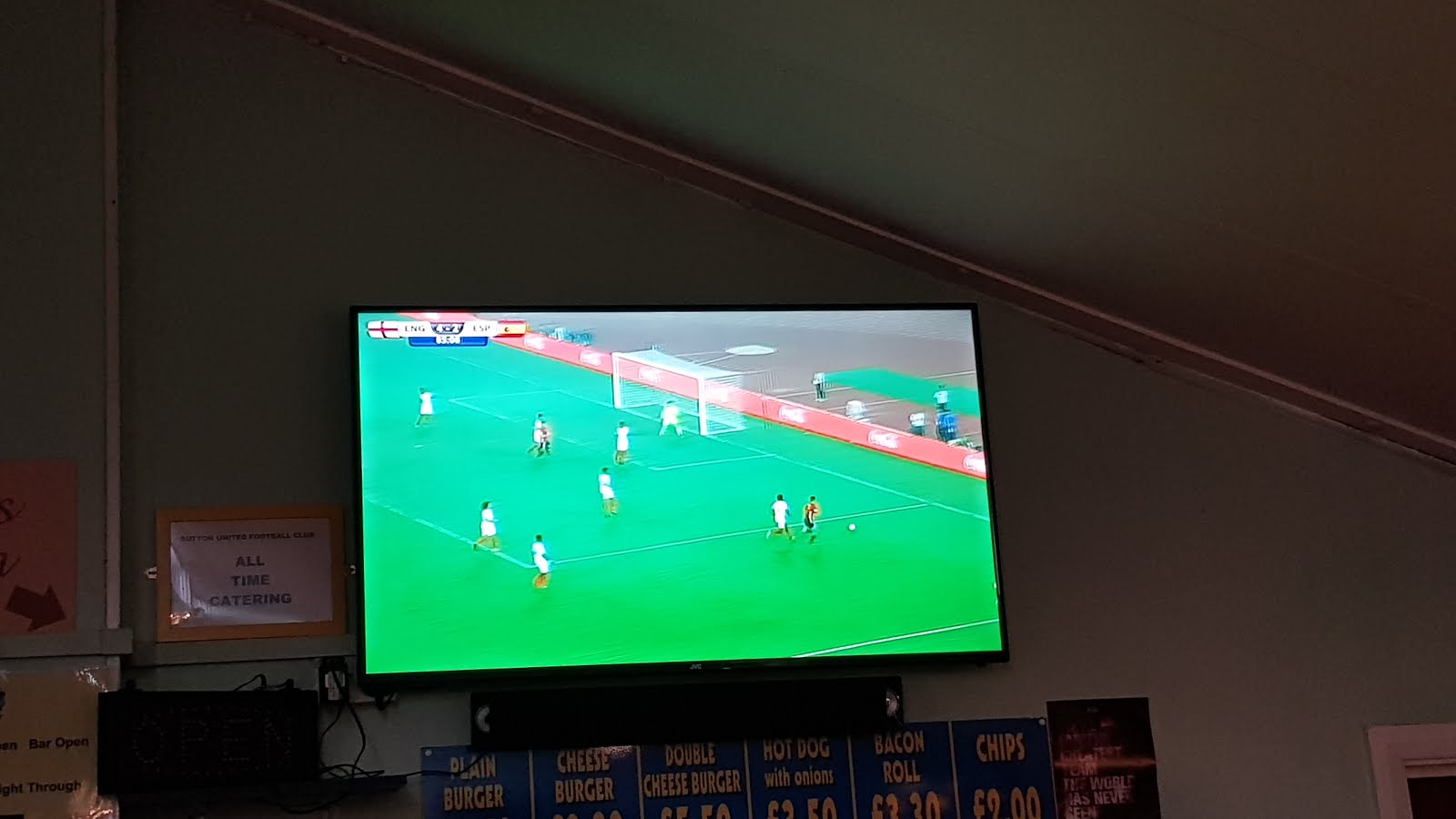 England? Winning a world cup? As if!
Spoooooookeh!
As the place slowly empties out, we're as per usual left propping up several bits of furniture whilst sticking pints down our necks. I unexpectedly recruit a guest writer for one of our upcoming games and Robbo is threatened with a visit to Pyle Brook for playing that fucking Chesney Hawkes dirge FOUR times on the now fully up to date jukebox. Once is bad enough, but four times? Jesus wept. It's probably not been heard that many times in one day outside Robbo's bedroom since it was number 1 for several weeks in fucking 1991. Still, it seems the has-been popster must have heard about this mass celebration of his one and only (see what I did there?) hit as he also likes a tweet of the non-sweary Gandermonium contributor's. Probably as a thank you for doubling his royalties for the month.
With time getting on and my stomach rumbling, it's time for me to once more leave the festivities and do the off to head home for some fine dining with her ladyship. That and I need to be home before 8 as that's when the anti-Trick or Treat defences at HQ activate. And drunkenly activating a claymore mine is really going to put a crimp in your weekend, let me tell you. So, I down my pint, bid my farewells and head for the Republic's transport hub next to the ground. Here Thameslink display maximum banter by actually running a service and after a quick stop off at Saino's for some supplies for dinner and some Magnums ice creams for afters, I'm back inside the defence grid with a good few minutes to spare.
So, we're back to the magic of the cup next week. Although some arse has decided it should be a Sunday so we can penetrate the Asian markets or some such modern football horseshit. This means no Sunday lie in and being utterly lost for something to do on the Saturday. Ho hum, s'pose we'll see you all up in the venerated seat of learning for some culture, jolly japes and spot of punting.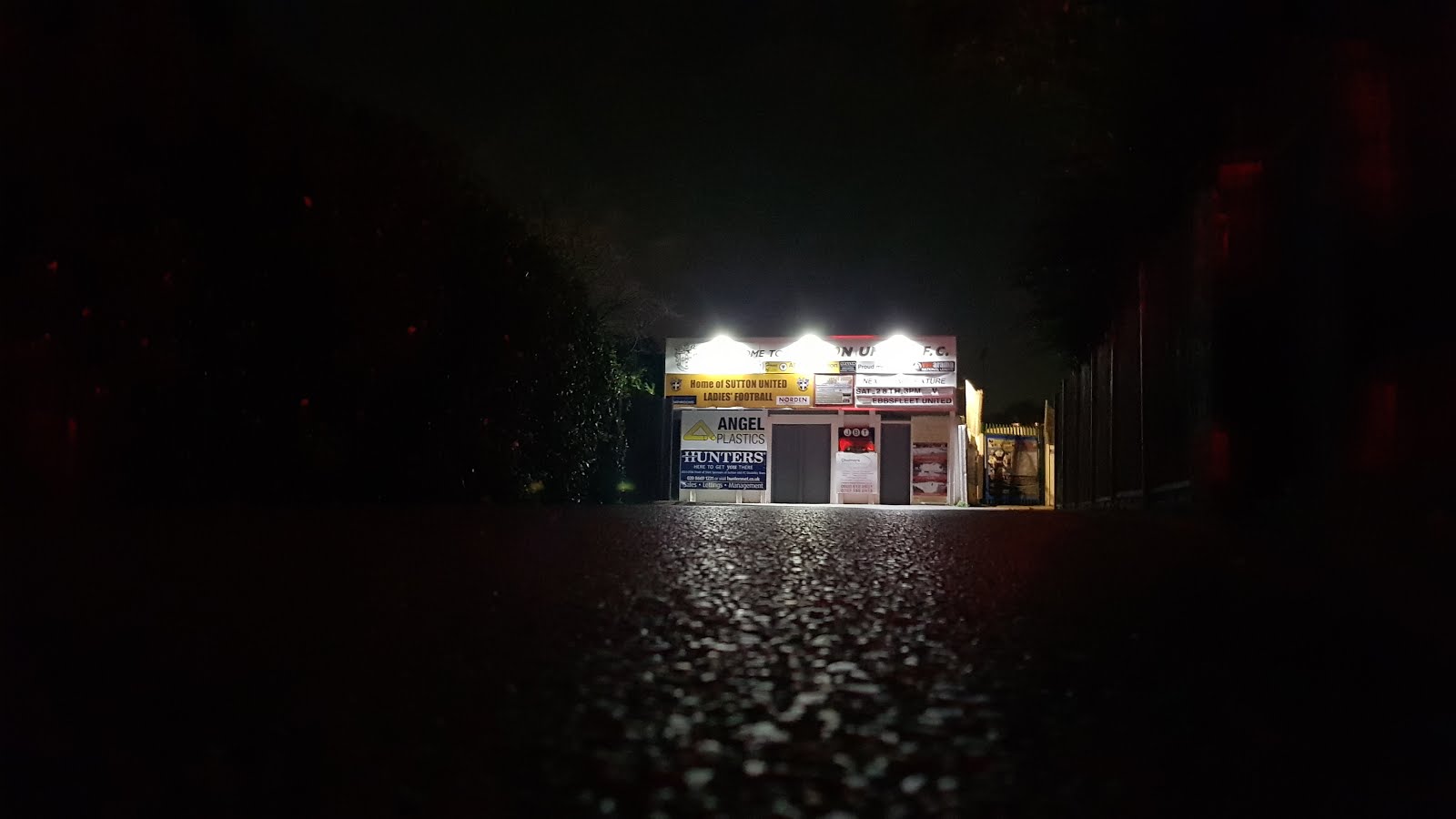 How low can you go?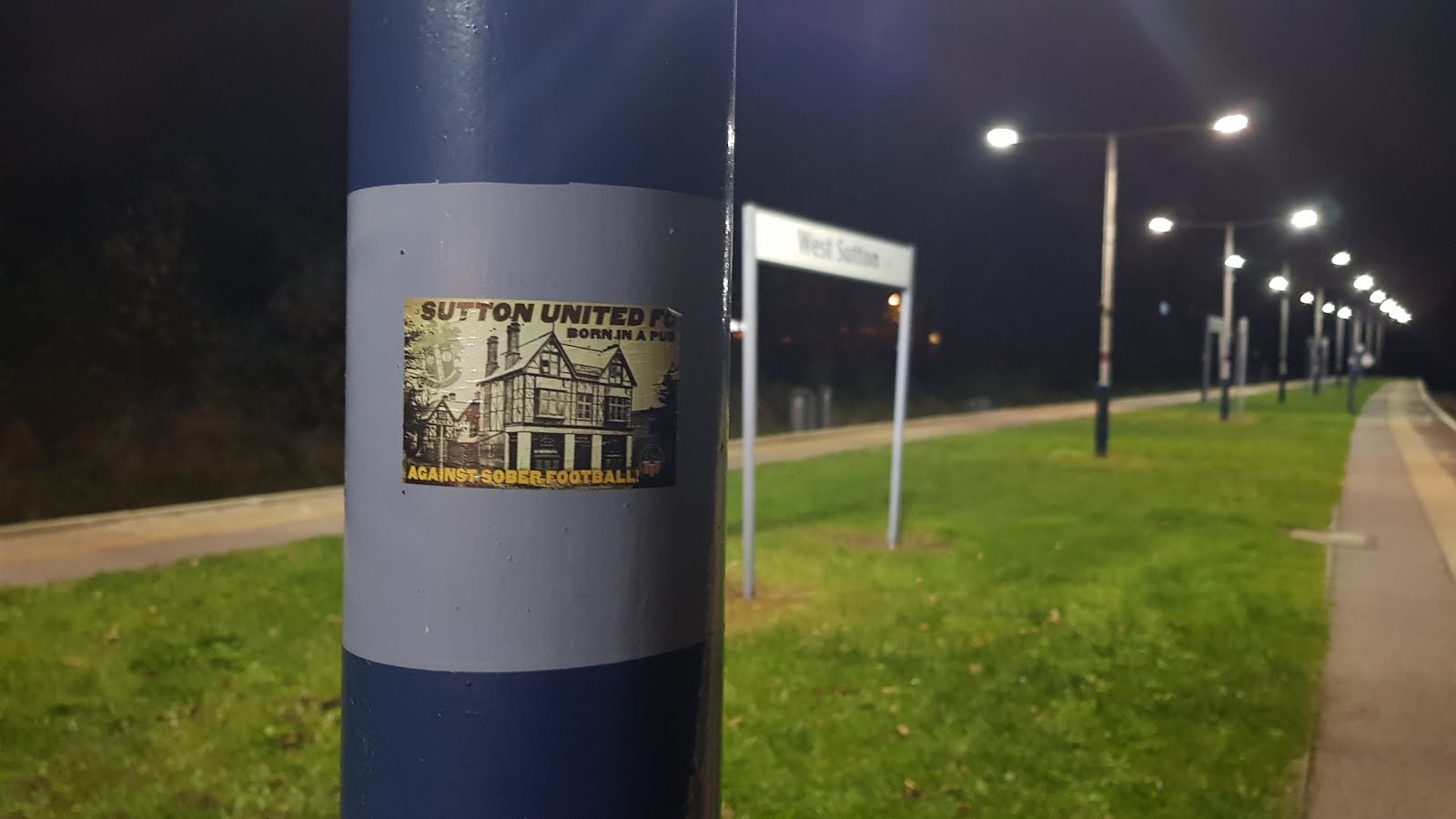 That weren't us right…
Whatever the chuff that all means.
Taz