Aaaand we are done. Finished. Complete. Concluded. Finito. This is now officially an ex-season. Deceased. Gawn to meet it's maker. It it not merely resting, but pushing up daisies. And what a funny old 9 months it's been to get here.
A final finishing place of 12th, a bit of fun in the FA Cup, 3 home sell outs, THREE matches live on the telly and more last minute winners (both for and against!) than we can shake an amber and chocolate stick at.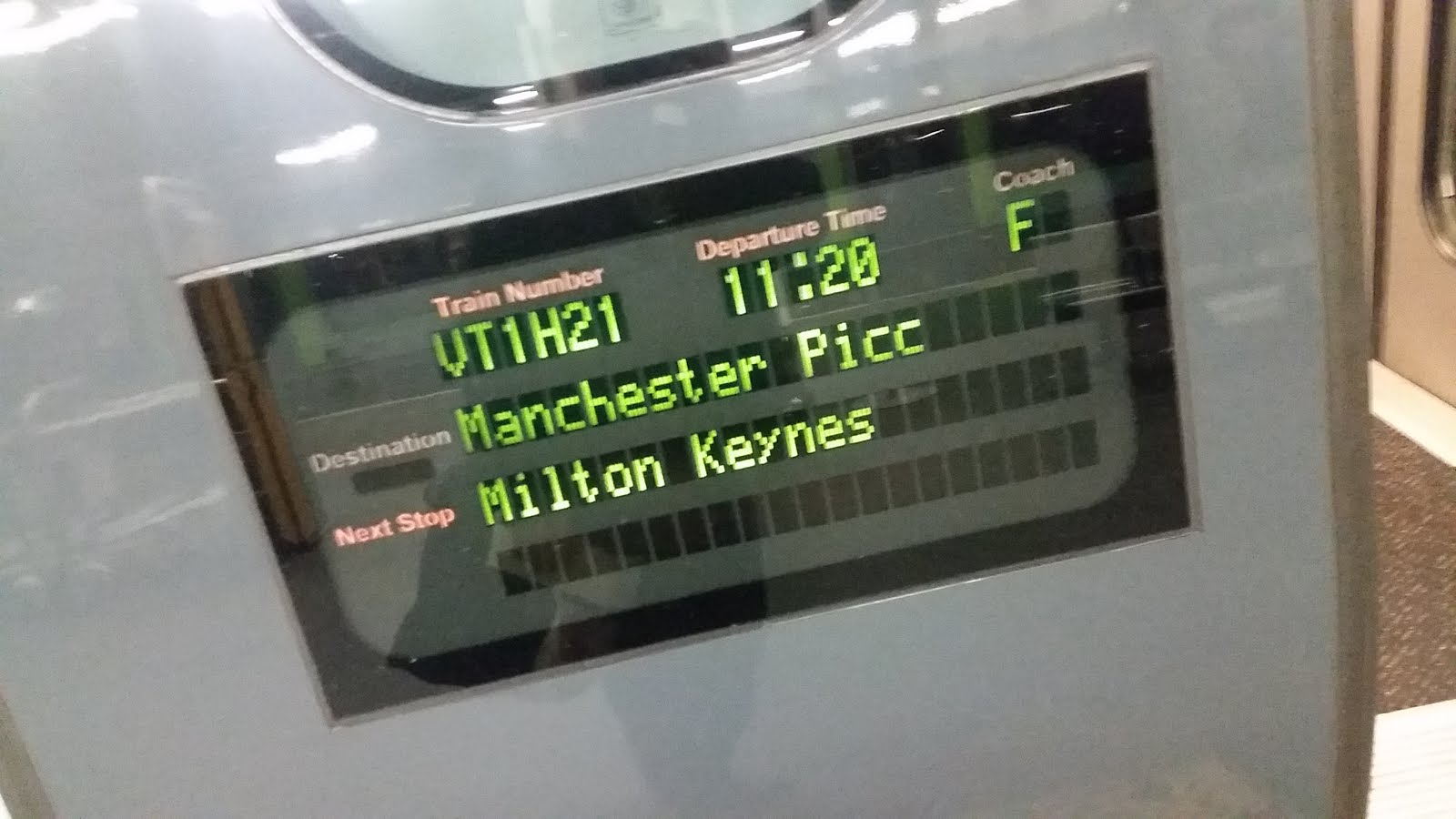 Destinations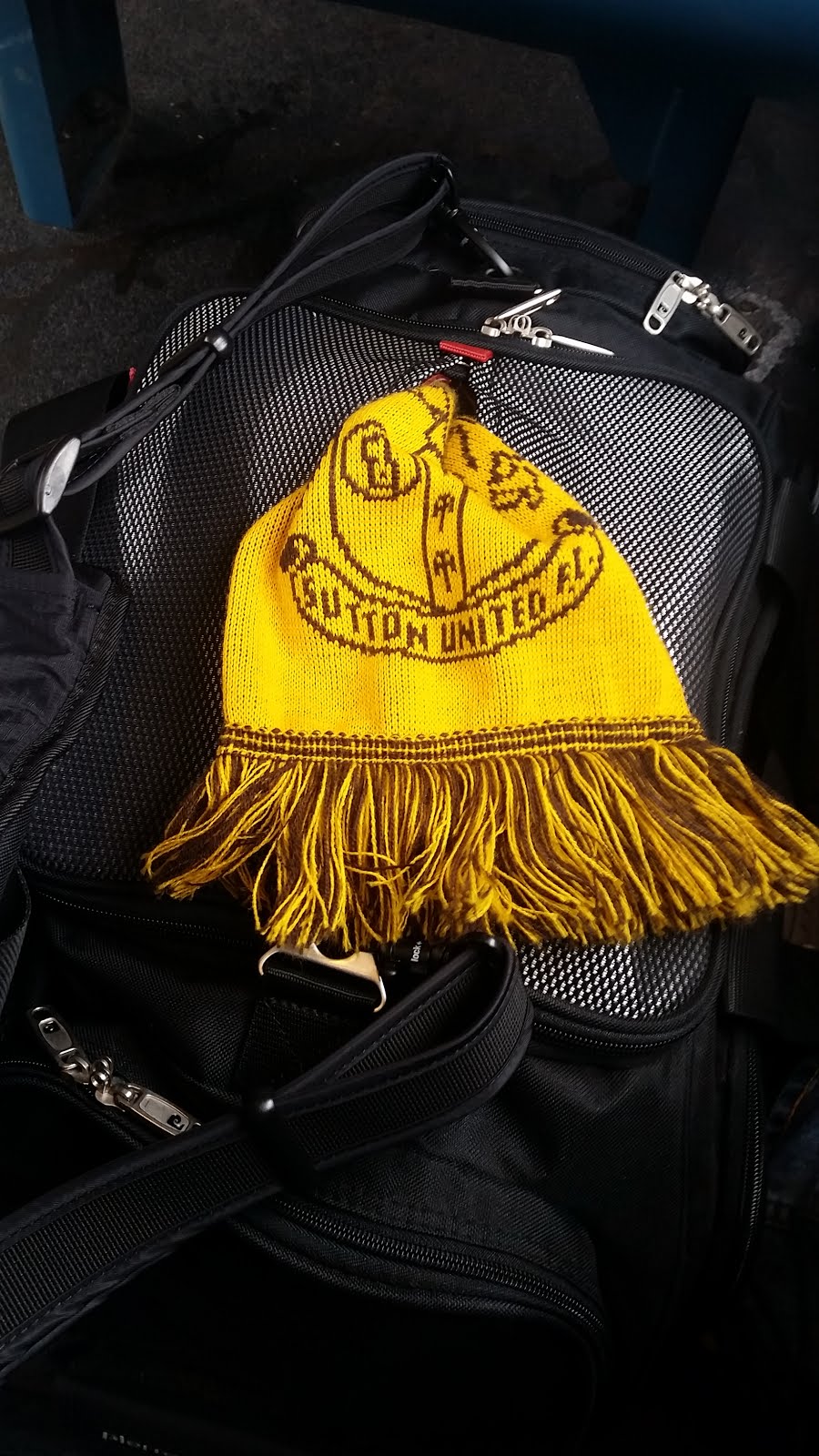 All packed
Incidentally, this blog comes to you from Coach E of the 12:35 Virgin West Cost service from Manchester Piccadilly to London Euston and Sean Connery's just pulled an ancient looking and very squashed looking Mars bar out of his coat pocket, so I think I'll get my head down and crack on with this old pony.
With this being the last game and it falling on a bank holiday weekend, the crew decided that this would be a perfect chance to get one last weekender in. So trains were booked, accomodation is arranged and we all take the by now well worn path to Euston station on the Friday morning to Pendolino our way up to the norther powerhouse. Having gone my usual route via East Croydon, I'm all on my jack jones as I wander out into the daylight and go looking for idiots. Ah, there's Mr X!
Before long we're joined by Belly, with Sean Connery in tow, Indy having failed to get time off would be following on tonight. Dukey is up next, then Pete, Robbo and finally the hairy abomination that is 4 Days. With the gang all here, tea and other assorted munchables purchased, we stumble aboard the train and settle in for the trip to Manchester. Of course, with just over 2 hours to kill, there's only one thing to do and pass the time. Talk shite.
The subjects as per usual are quite varied, but the two main points are would you prefer a woman with no arms or no legs and Dukey's Best Man speech. The latter causes the most debate as none of us can believe anyone would ever be so fucking stupid as to let Dukey open his trap on their special day, let alone make him best man! Still, after some persuasion, Mr X accepts that he would indeed do this, but only in the eventuality that he, his bride to be and the flat capped one were the only 3 people left alive on Earth.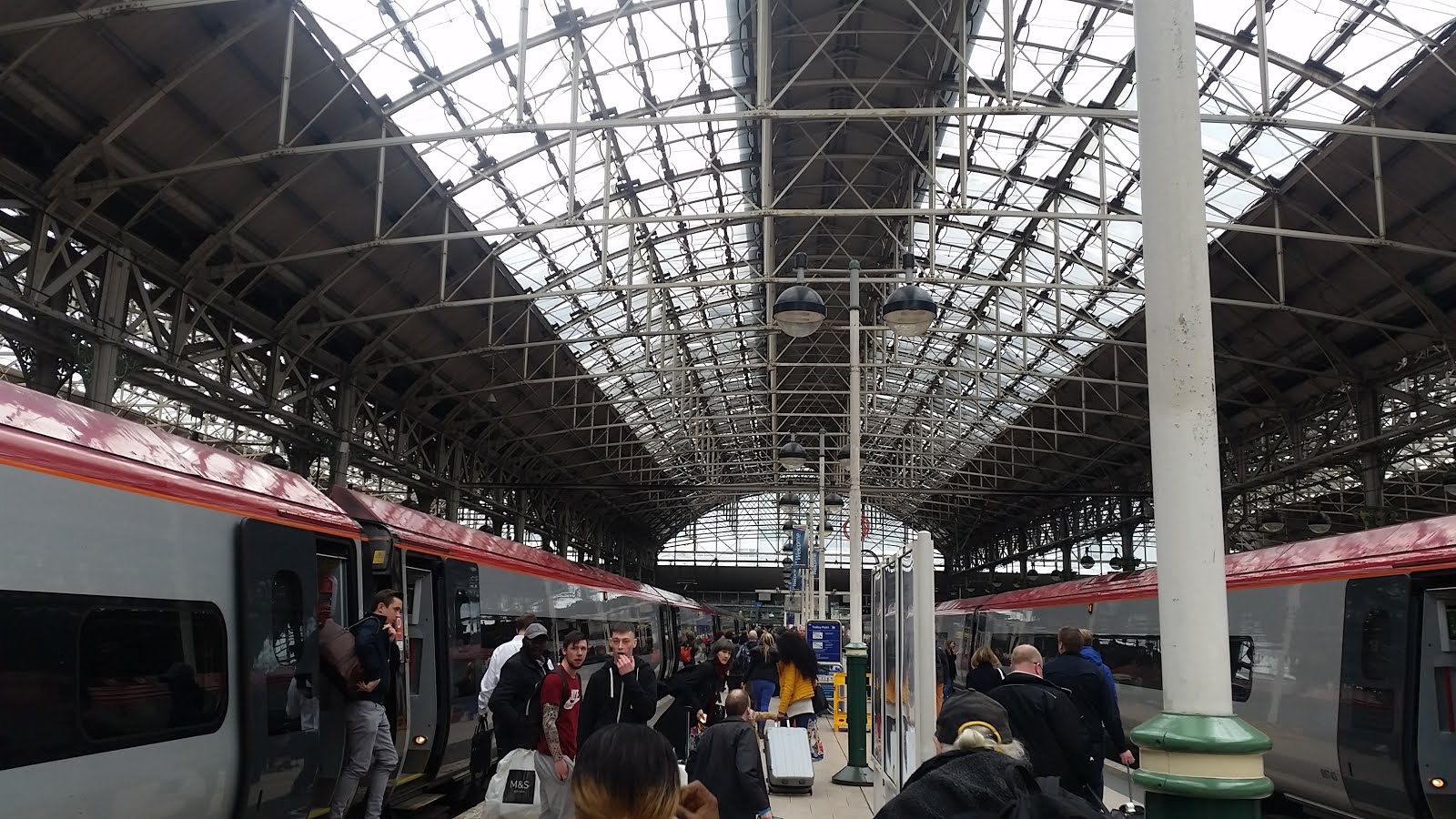 Welcome to Manchester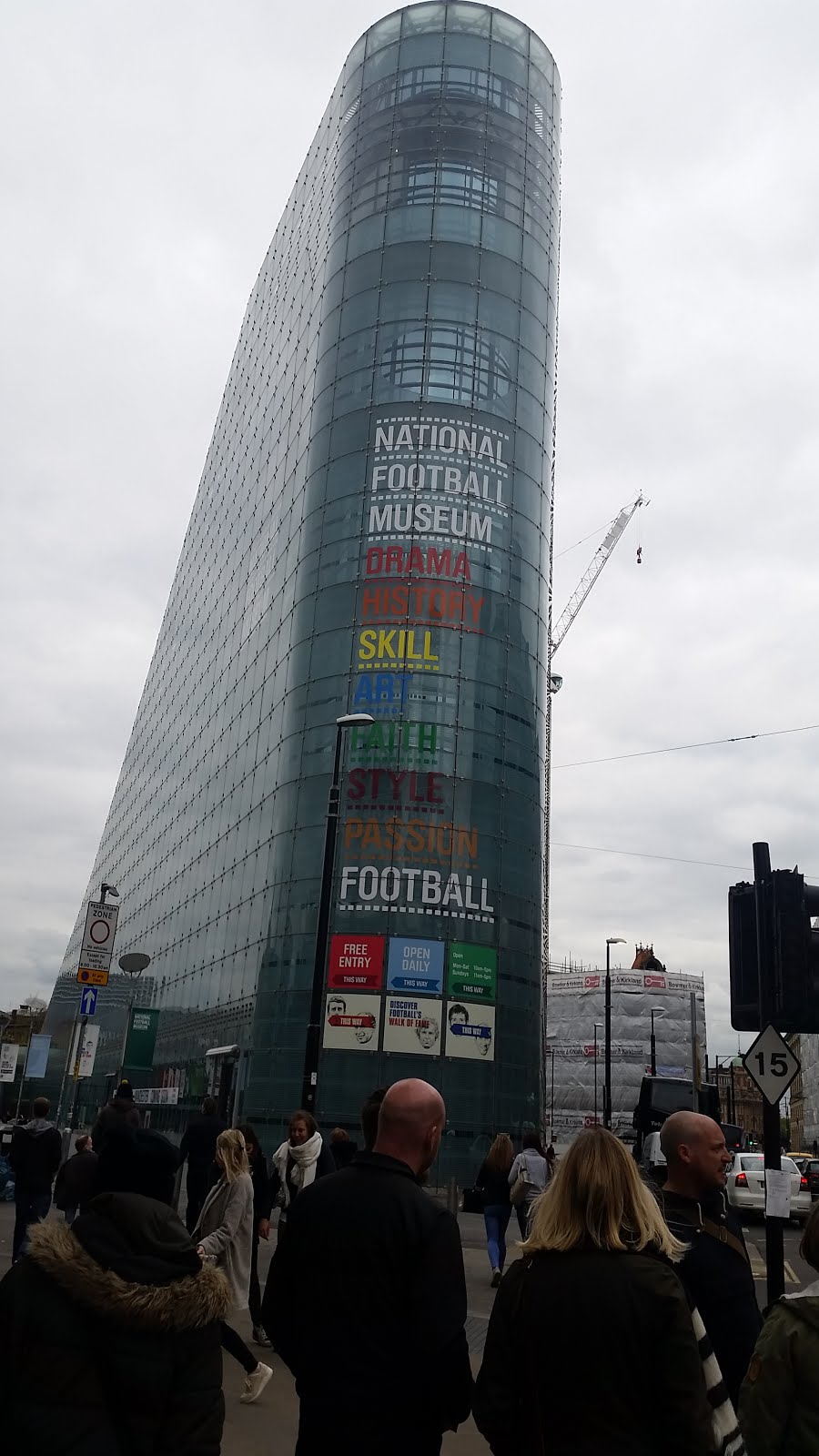 Yeractualfootballcultureinnit
So that's a maybe then?
Our journey north is largely painless and we alight at Piccadilly on time. Now for stage two, locate the tram and get to our digs our in Salford Quays. Amazingly for us, this is done with no fuss and we're soon trundling out of the city at a pace that could be described as 'underwhelming'. Still, it's not long before we're checking into the Ibis. Belly & I head for room 530, which has been designated the ginger suite for this weekend and upon arrival find a lovely gift awaiting us in the form of a large log lurking in the khazi. Whoever left us this, we are eternally grateful, thank you.
Now, here you'll have to suspend disbelief a little as you're no doubt expecting us to have simply hit the tram back into town and get on the smash early doors. Well you'd be wrong. As we've got a proper long one tomorrow thanks to some dick at Conference HQ deciding that the last day should all kick off at 12:15, we'll simply be on the gas from just after 2pm tomorrow, so instead today we're getting stuck into a little bit of culture before we let some of the nectar touch our lips. Dukey, Belly and Connery all totter off to the Imperial War Museum North on the quays, whilst the rest of the party tram back into town and head for the National Football Museum.
It's an interesting diversion for a couple of hours and we also obtain photos of us with the Premier League Trophy and also the FA Cup which we were so cruelly cheated out of by those Arsenal bastards a couple of months back. I mean, scoring more goals than your oppo, since when has that been fair play?? Sadly, we fail to escape the venue with either pot, although I almost make the door with the Premier League shiny but only thanks to security homing in on Mr X who's tried to bag the far more valuable FA Cup.
We depart and having worked up a thirst we decide to go looking for a suitable watering hole to use as a meeting point for the others. As we go, I decide to add one of our stickers to the myriad of others plastered on the lamp posts around the place. Naturally, being the sharp eyed fully aware sort that I am, I do this in full view of a police Land Rover which is parked up close by. Ah. Only one thing for it then. Run!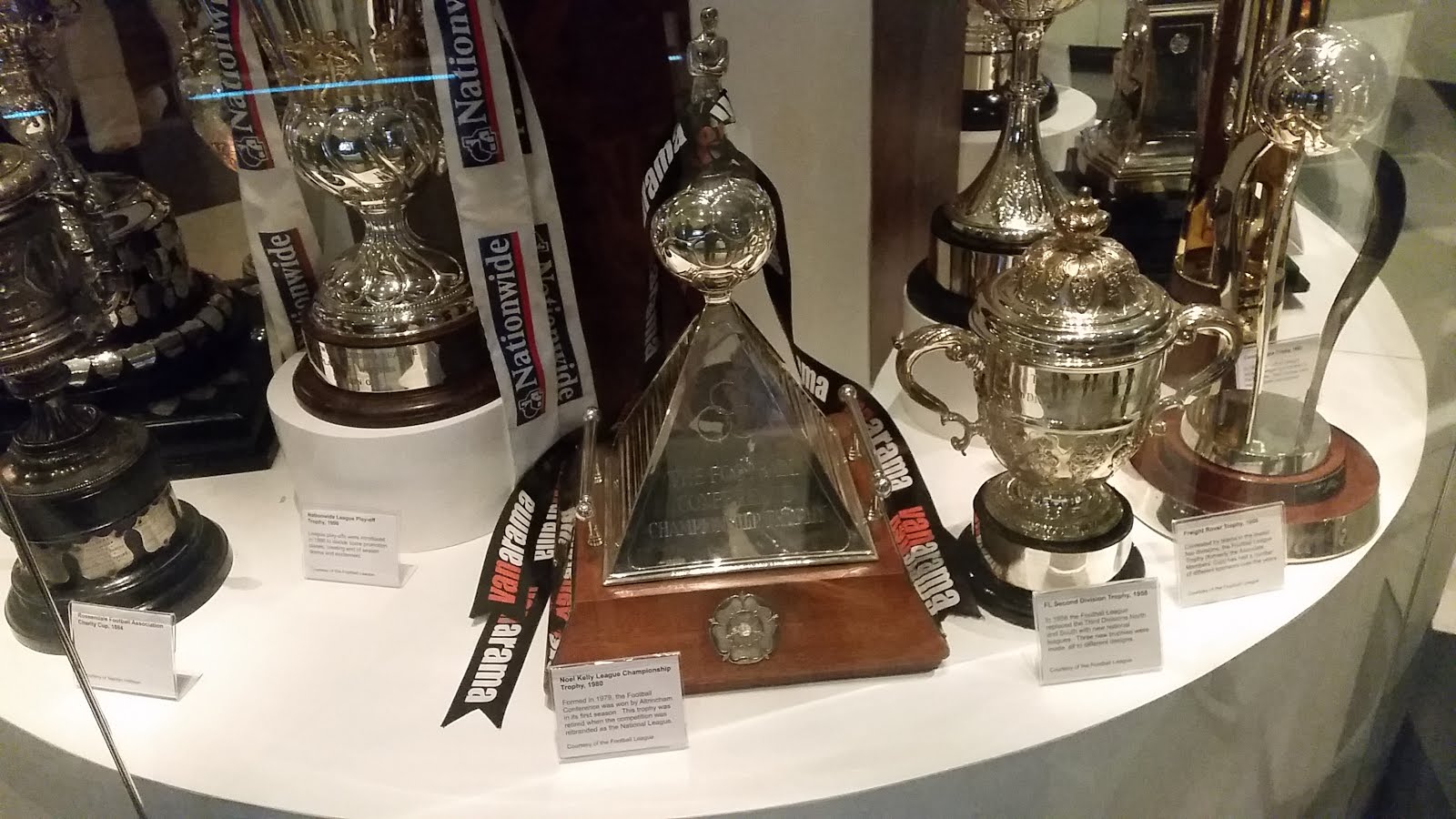 Pots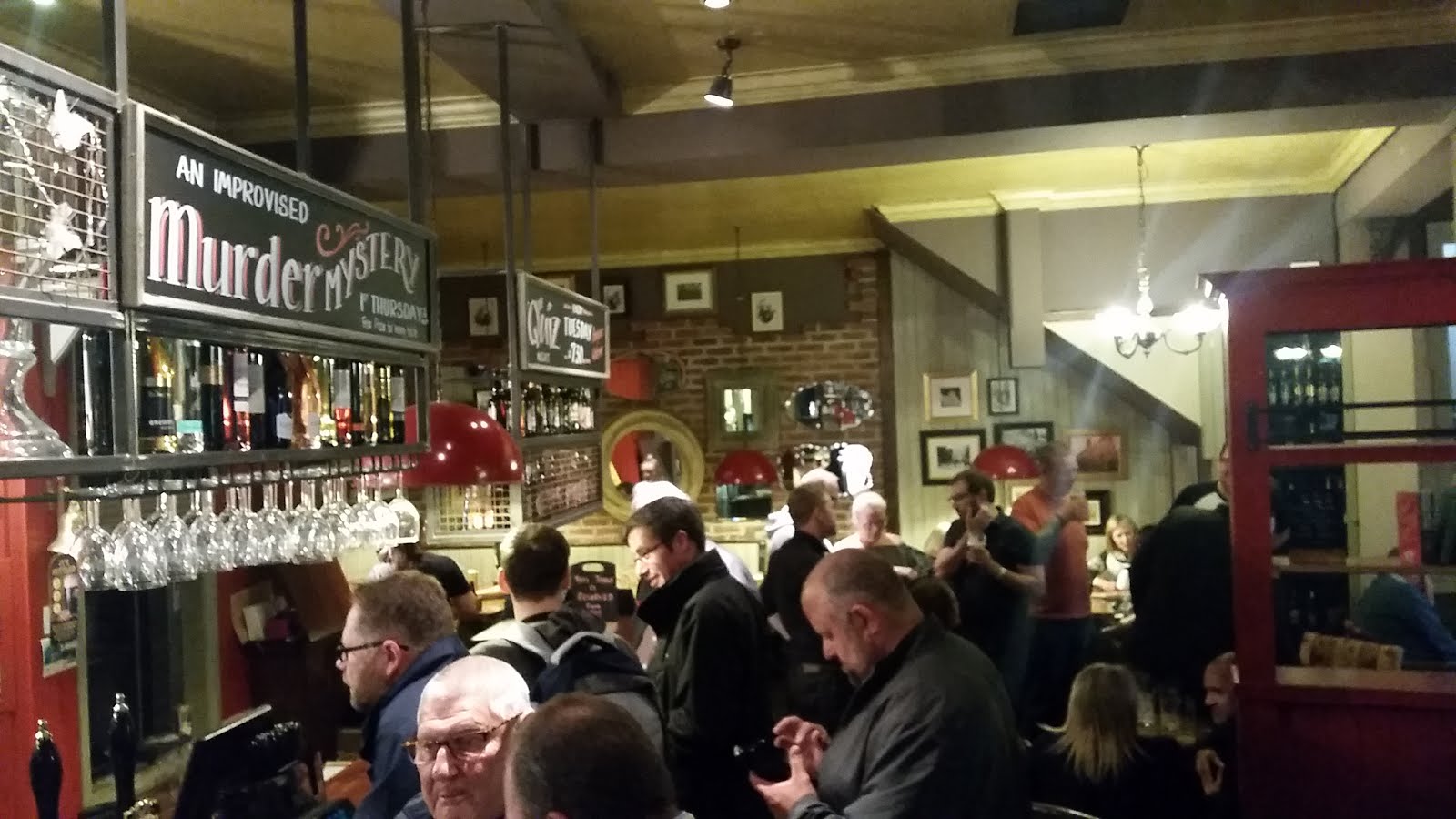 Boozer
Cultured out, we hit a couple of pubs and then settle to allow the others to catch up, to pass the time, we have another intelligent and reasoned debate, this time about how old John Virgo is. We all have a guess before a quick Google reveals the result (71!). Naturally, none of us were correct. Here I get lost looking for the khazis and go upstairs instead of down and end up crashing a private party. Ooops. Unsurprisingly, I'm not invited to stay. And I thought Northerners were supposed to be friendly?
We meet Mangnum PI in the Rising Sun for a pint and after one, head over to the Old Nags Head opposite. By this point though, food is now on the agenda. We intially settle on a Chinese around the corner, but coming out onto the main drag, I spot a basement Rib place that whilst busy isn't rammed. So we switch to this instead and then proceed to devour most of a farmyard, with Dukey and I sharing a massive pile of chicken and ribs. This will prove to be a mistake later as the food settles and tiredness kicks in!
Stuffed to the gills, we waddle back to the Rising Sun. Here Dukey's particularly strange brand of mockney is pulled up by the barman. "What ciders you got John?" he enquires. The barman proceeds to reel off the selection before adding "…and my name's Ian, not John". Deciding we'd better head off before he confuses any of the staff further, we drink up and head to the Abercromby. We sink a few more here, but as time approaches gone 12, most of us decide to head back to the Quays and have a nightcap in the hotel there whilst Greek & 4 Days decide to press on elsewhere. Down at the tram stop, we find Indy & Sean waiting. We'd not seen them all night and it turned out that they'd gone right from this stop rather than left like us, found their own watering holes and just settled in! Seems fair, I'd avoid us as well if given the choice.
I awake the following morning, after a rather ragged night's sleep thanks to an overly warm room and Belly snoring like a fucking tugboat with a shagged engine. So I hit the shower to wake myself up and prepare for the stroll across the Quays to Harvester for breakfast. Just as I'm finishing getting ready, the peace and quiet is disturbed by the hotel's fire alarm going off. So naturally, being the safety concious sort that I am, as well as not particularly wanting to die in a fucking Budget Ibis and having to be indentified by dental records, I throw on my shoes, grab my phone, wallet and hoodie and tip the fuck out of the door. Belly meanwhile is a little less, how can I put this, concerned? As I head for the door, he's still half dressed from just having had his shower and is putting away his towel. "Belly! The fucking gaff might be on fire, get a shift on!"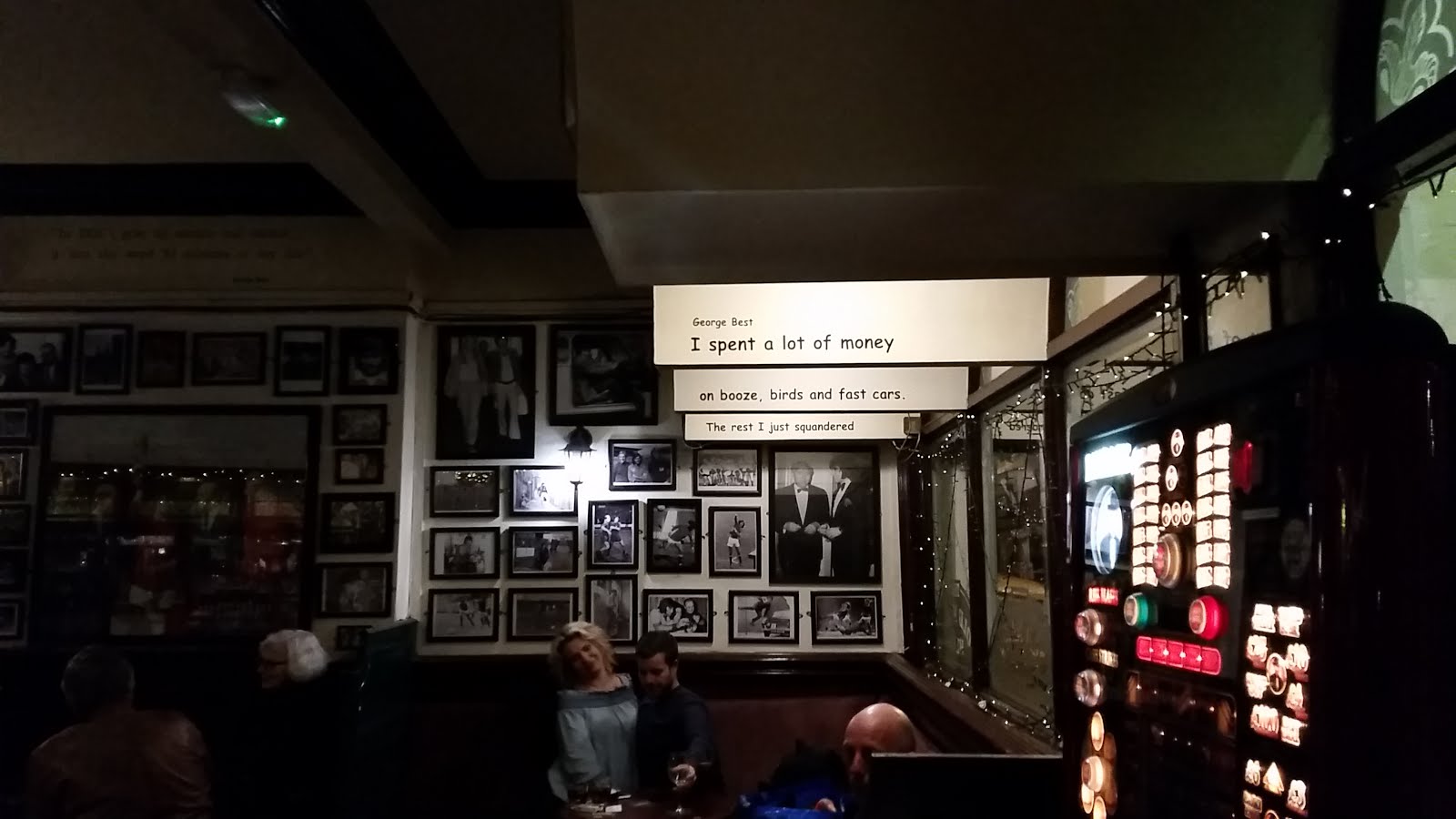 George Best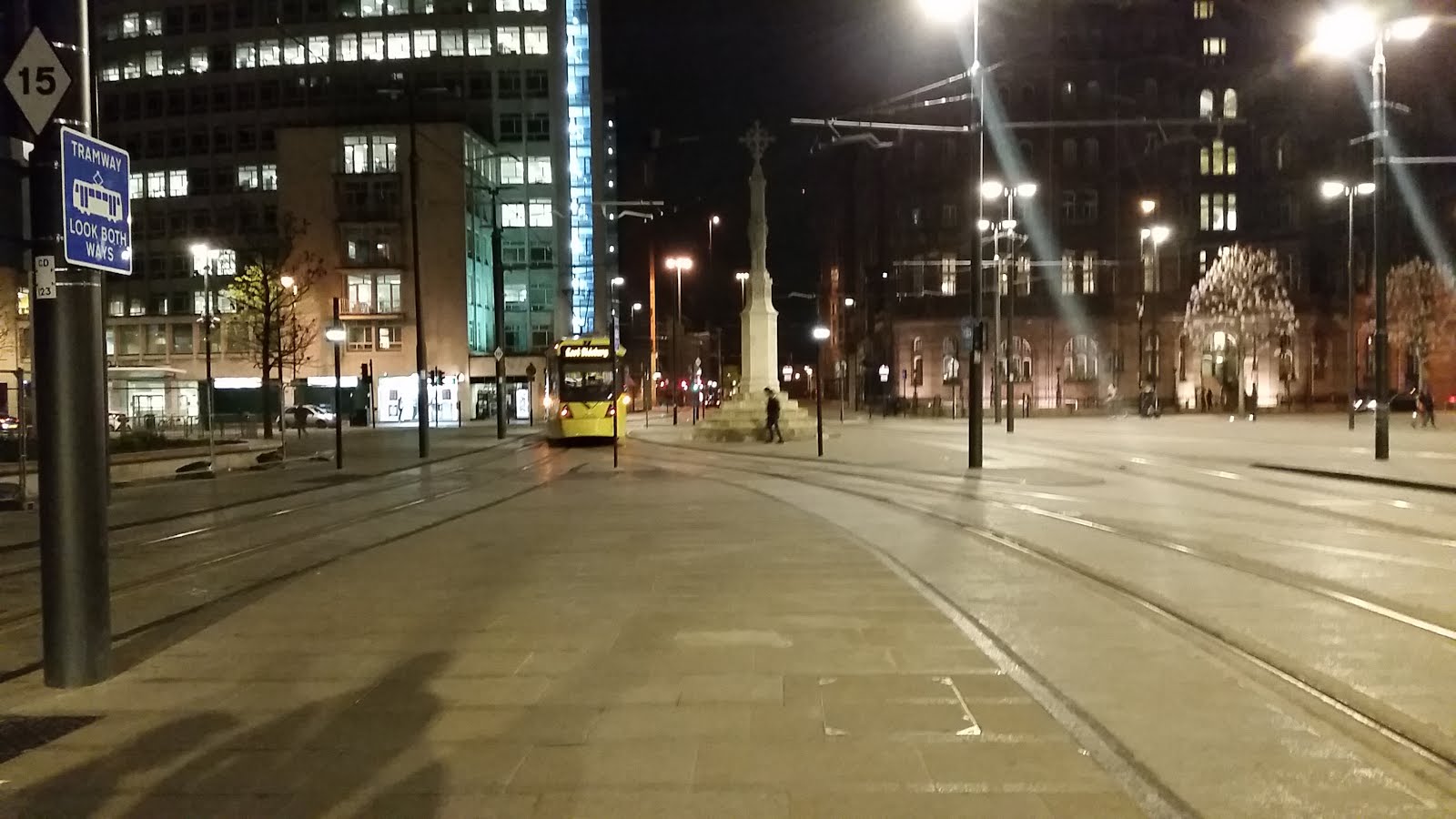 Public transportation
"Have you seen my deodorant?" he mumbles, delving around in his bag. At this juncture, I decide that now would be the perfect time to invoke the time honoured Gandermonium motto and leave Dr Bell behind to continue his beautification regimen and press on with my original and orderly "Fuck me, the building is on fire, RUN!" plan. Of course, I get as far as a couple of floors down before the alarm cuts out. Which to me is a sure fire (if you'll pardon the pun) indication that this is an…er….false alarm. As I head back up, Nat is bowling out of the door on the floor below ours and looks quite concerned. So to alleviate fears, we head down to reception to find a few people milling about and the overwhelming smell of carbonised bread hanging heavy in the air. Clearly some twat hasn't been watching the toaster on the breakfast bar.
Panic over, we assemble for the stroll round to the Harvester and breakfast. Here 4 Days earlier claims of "Feeling fine" despite having staggered in gone 2am are proven to be somewhat premature as he starts feeling less than fine as soon as he tucks into his massive fry up. Of course, Dukey and I feel sorry for him and soon hoover up his abandoned bacon and sausages. Now with adequate soakage aboard, he head for the tram to take us straight back into town and the train to Macc. Sadly, there's not one for ages so we have to rustle up some Ubers instead. Luckily, we make our intended choo choo at Piccadilly and begin the trundle out to the market town of Macclesfield. During which we realise this is the second time this season we've headed north only to then have to head back southwards on a London bound service to actually get to our game.
Twenty minutes later and we're alighting at our destination to find via a very brief conversation with the guard that he's a Wealdstone fan. Bloody Non-Leaguers, we get everywhere! Cabs are then rustled up to take us to the early opening Golden Lion pub just around the corner from the ground. Here, with the stupid 12.15 kick off time looming, we manage a couple of swift ones to ensure we won't be sober watching a Sutton game.
We hit the ground with about 10 mins to spare and having taken full advantage of the free entry kindly offered by the hosts for today's game, we take our spots next to the notorious Sutton Yoof Alliance, who've all turned up dressed like a bunch of extras from the Inbetweeners.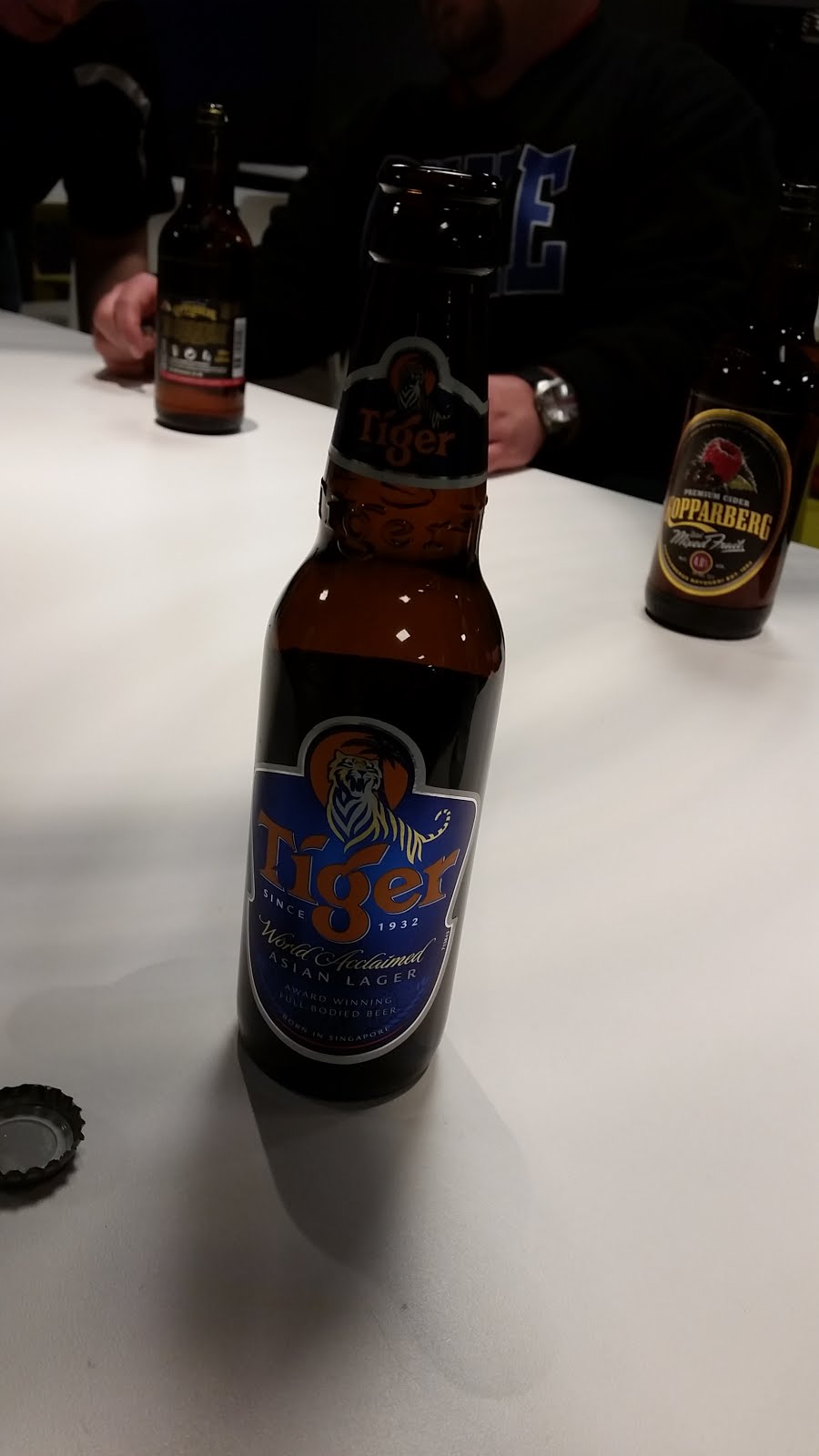 Nightcap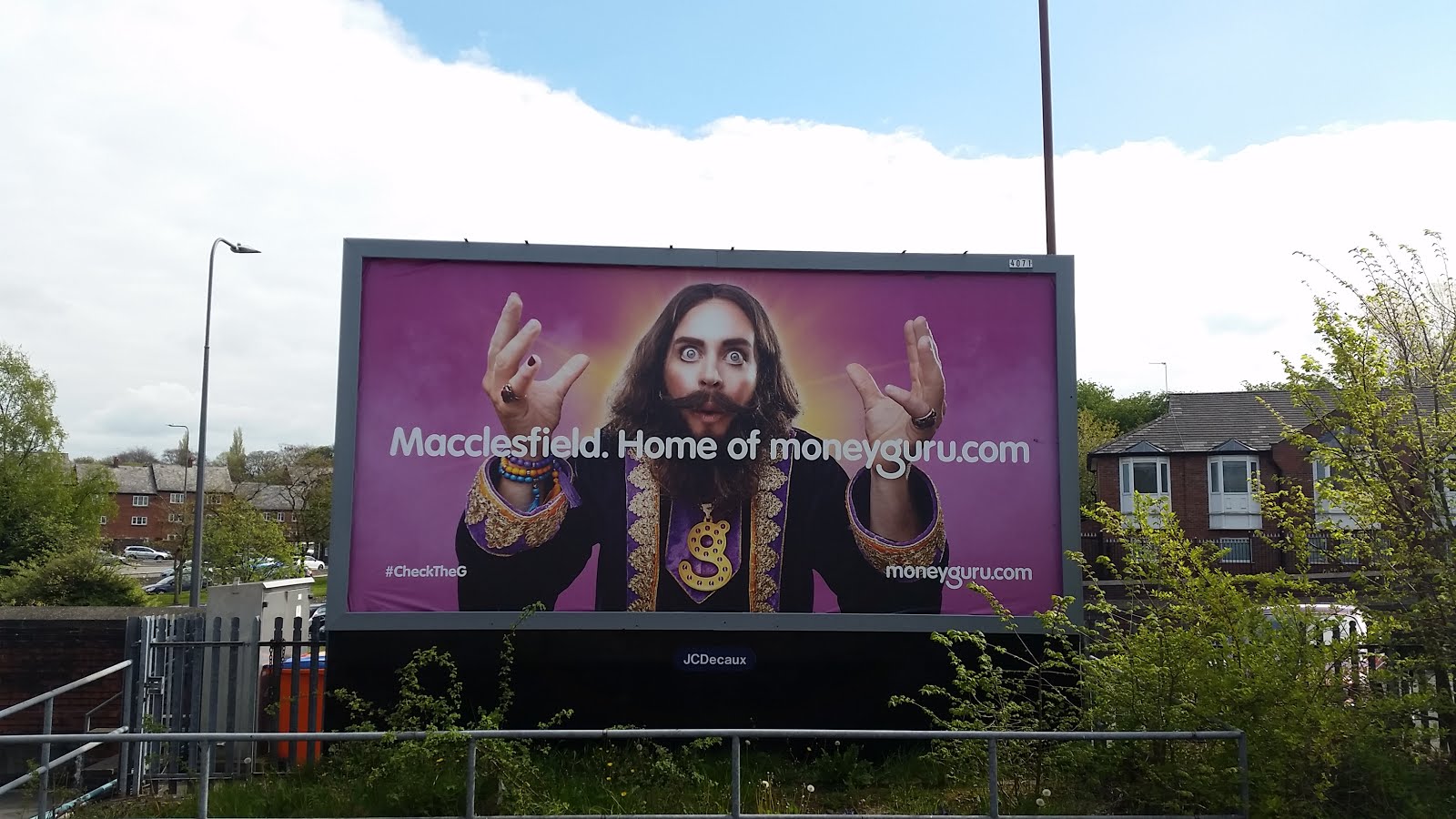 Well, I never knew that! Mainly as I've no idea who the firm is….




Puddy, Beckwith, John, Collins, May, Dundas, Eastmond, Bailey, Monakana, Coombes, Cadogan SUBS: Worner, Gomis, Gueye, Jebb
The game is your typical end of season fare between two sides with nothing really to play for. We're both comfortably mid-table and they've got a Wembley date in a couple of weeks for the Trophy final, so things aren't that exciting if I'm honest. They cause some early concern from a couple of set pieces, then without dominating, we create two decent chances forcing their keeps into a couple of stops. Then with the break looming, May cutting in from the right sets up Eastmond in front of goal 15 yards out and he rifles just inches wide of the post.
The second half is little better. The closest the hosts come to a shot on target is a dipping shot from about 20 yards that beats Puddy and thumps back off his crossbar. In the meantime we mainly keep ourselves awake by getting a bit narked with yet another biased cunt of a referee who fails to give us a single free-kick in the Macclesfield final third over the entire 90 minutes. Our own efforts in the 2nd 45 amount to about 57 attempted shots blocked by the home defence around the 18 yard line and Jebb, on as a sub first firing low across goal and just wide of the far post, then thumping a dipping shot just over from 20 yards. And that's about it really! The lads come over to accept the applause of the 140 or so travelling fans, lob some shirts into the throng, as well as Dos' big overcoat and we then head out to start the walk back to town via as many pubs as we can find.
We hit the Railway View first, a cracking little village boozer, where we reflect on our finishing spot of 12th in the league and the fact that Guiseley's last minute equaliser has sent down York. I in particular am somewhat disappointed by this as I couldn't make the game up there this season! Next is then the Macc and eventually we wind up in the Red Willow, a lovely boozer owned by a local brewery and set in an old converted shop. Here we enjoy many beers and also take the opportunity of watching Corinthian Casuals Play Off final conclusion via Periscope on 4 Days phone. Sadly, CC fall to a 5-4 penalty shoot out loss after a 0-0 at Dorking Wanderers. Here, Greek & Nat shoot back to Manc and Mr X takes Dukey over the road for his Wetherspoons fix. Meanwhile we head round the corner to the Goose, which has a lovely collection of sofas etc upstairs to laze about on and booze, as well as an odd toilet arrangement where you have to go upstairs and then back downstairs to take a leak. Mr X is the next to depart back to Manchester, aiming to get back and meet up with an old Uni mate of his who lives up here now. We get one more in at the treacle Tap over the road before toddling down to the station for our own journey 'home'.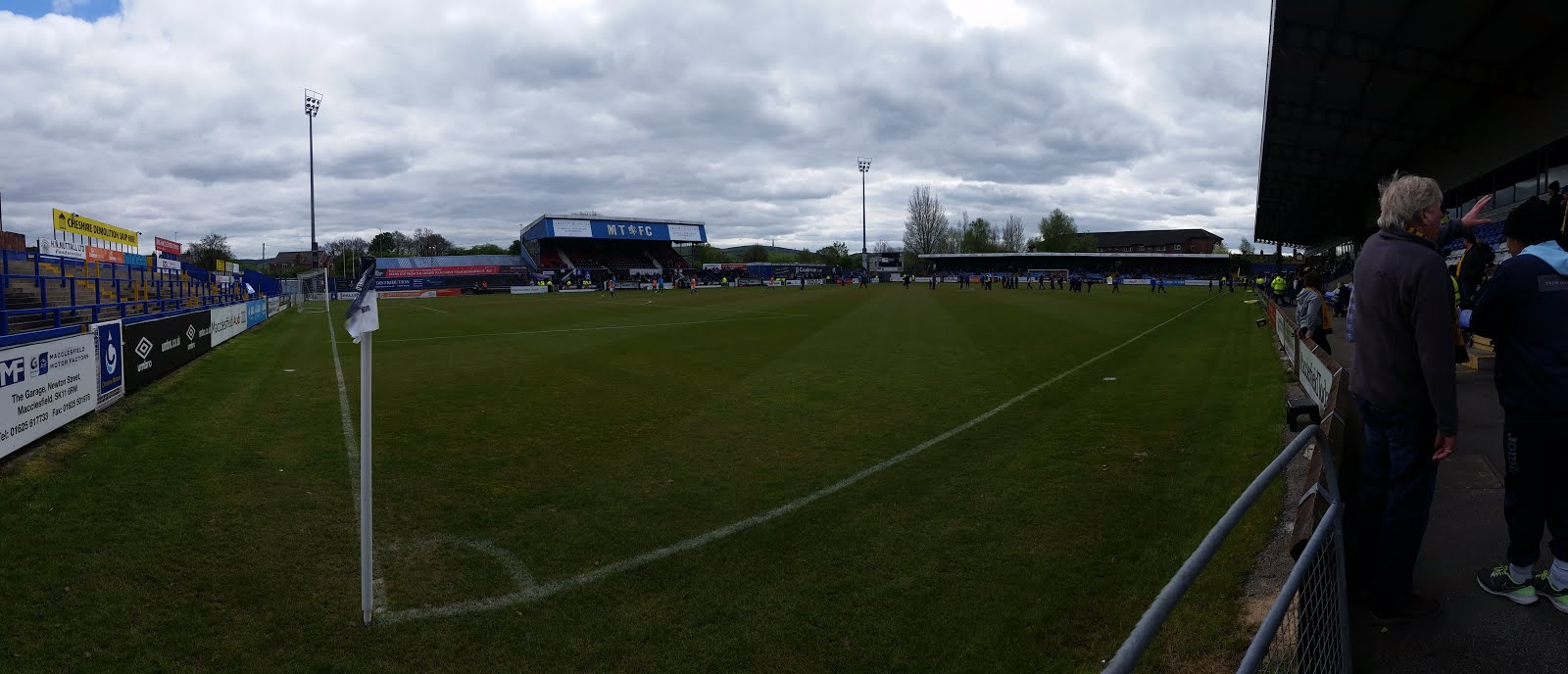 Panoramamama
Bye lads! See you in July!
Back in town though, the thirst has us firmly in it's grip and with X warning it's a good 1hour round trip to the Quays, we decide to sack off changing into our finery and instead make use of the VDT we've earned by staying fully on the smash. So we get into the Northern quarter and get on the beers again. After a couple, we find that Mr X is in the Rising Sun from last night and Greek is on his way out too after eating. So we leave 4 Days to continue his tour of Dulwich Hamlet friendly establishments with Sean & Indy and we head off for the Sun. Along the way, Belly & Dukey keep spirits up by singing the 1978 number one hit 'Matchstalk Cats & Dogs'. I refuse to join in as my Manc bloodlines tell me they're just being pisstaking cockney cunts.
We find Mr X in the Sun surrounded by a bevy of burly blokes. And they're all watching a tiny periscope stream of the Joshua-Klitschko fight on his phone via another Periscope stream! It turns out they'd all tried to get into the Nags opposite, but the place was rammed out and the doormen weren't letting anyone else in. Someone is missing though. "Where's Greek?" I ask. "Outside watching the fight" replies X. "What's he doing, watching it through the window of the fucking pub or summat??". Mr X nods in confirmation. "He's been popping back in here beetween rounds to take a swig of his pint!".
It seems Mr X's stream is also not the most current. As we watch the 11th round start, a drunk lady comes in, notices our viewing and then loudly announces the conclusion of the contest in favour of Mr Joshua. Cheers love. Naturally, about 60 seconds later, we get to see all this on the tiny screen we're all crowded around.
A couple more pints follows, last orders are called and then moments later, 4 Days arrives with Indy & Sean, having cabbed it over to join us. Sadly, they've arrived just as the shortest last orders in British pub history has been called and they can't get served. Even worse, the guv'nor of the place is already telling people to drink up and go! Steady on geezer! We neck beers and leave, with the door being firmly bolted shut behind us. Some want to carry on, but some of us are topped off and can't be arsed. So Mr X, Greek, Dukey and Robbo head into the now far emptier Nags Head where some bird is loudly destroying Bill Medley & Jennifer Warnes 1987 hit "I've had the time of my life".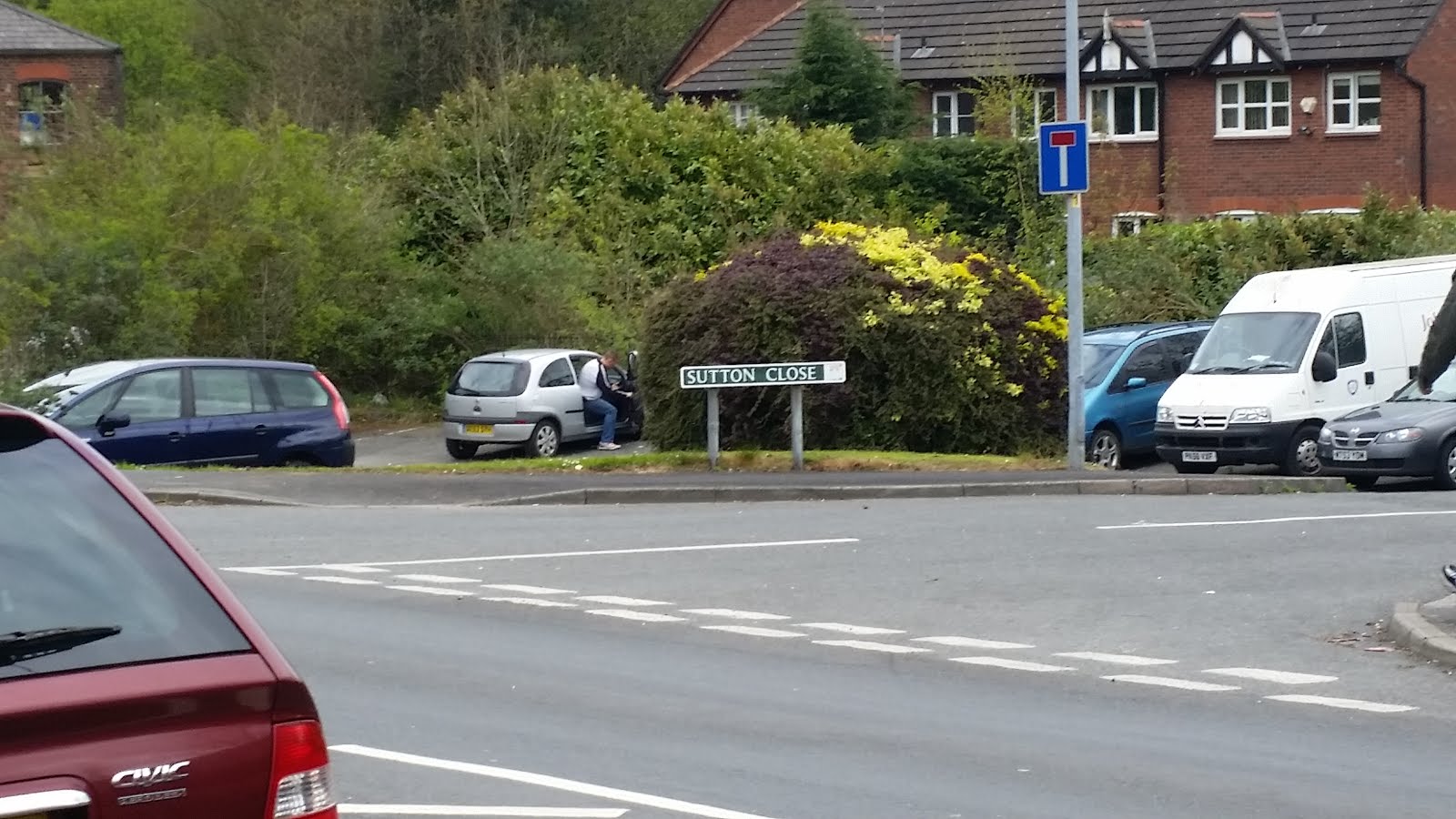 Well obviously. How'd I take the picture? Duuur!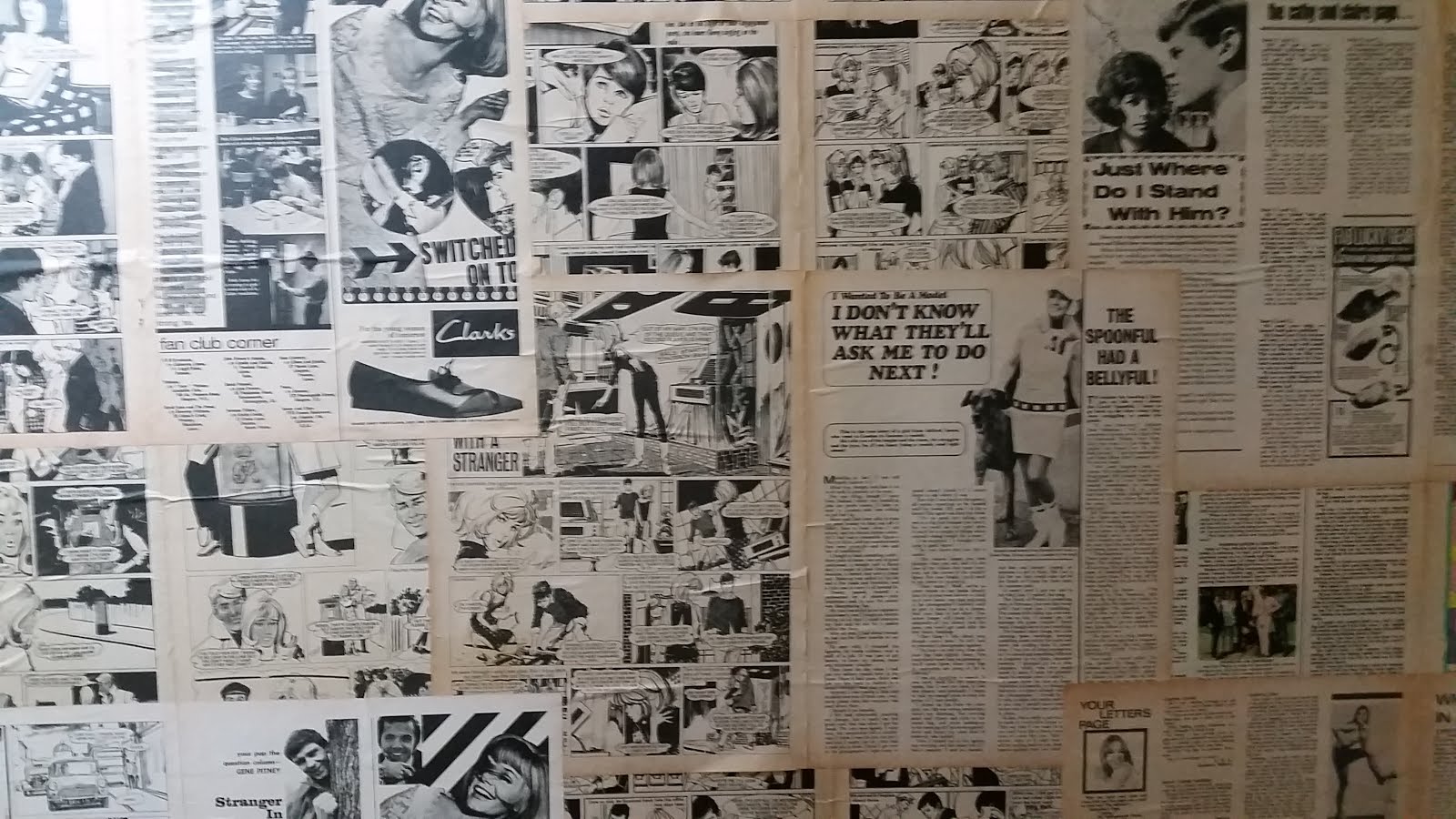 Jackie
Deciding that I'm definitely not going to be having the time of my life if I go in there with the others and my pint count well into double figures, I start looking for Ubers home. Soon, I'm being whisked back to 'the prison' (as our basic accommodation has become known) with JR, Pete and Belly in tow. We grab a beer at the hotel and sit nattering about the now concluded season. The main topic being what the main highlight was. The insanity that was the AFC Wimbledon replay being the unanimous choice amongst those here present. Eventually though, time is upon us and we all retire to our cells. An hour later, I re-awake with Belly snoring his apocalyptic best and me still fully clothed sat up in bed with my phone on my chest. Ooops.
The next morning is thankfully not disturbed by any fire alarms and with people still hibernating and others faffing, Belly and I set out on our tod to the Harvester for breakfast. Here we find it somewhat busier than yesterday, as Man Utd are at home with a 12.00 kick off. "Have you booked?" asks the geezer on the jump as we enter. "Er, no. Because it's a fucking Harvester" we reply. Eventually, we're found a spot in what appears to be the most exclusive Harvester in the country and get ordering our food. 10 minutes later, Dukey arrives and is not quite so lucky. It'll be a 30 minute wait for him! Which is odd, as there's loads of tables free. Clearly their VIP occupants have yet to show their faces. Of course, by the time we've stuffed our faces, the Flat capped wonder is still mooching about unseated and un-breakfasted. So he sacks it off and then proceeds to moan about his lack of all you can eat fried food the whole way back to the prison. I briefly consider lobbing him in the Canal, but decide against it given I'm now stuffed full of nosh and can't be arsed with the effort.
Our escape from the prison goes well and we say our goodbyes to Robbo who's getting a lift back with Greek & Nat. Soon we're back in Piccadilly and obtaining sugary drinks and other nibbles for the long journey home. Which is pretty much where you came in to be honest! The trip back is uneventful and full of the usual bollocks chat, which includes Mr X revealing that he'd missed his chance with a woman in the Nags the previous evening. This came as a surprise to him as up until that point, he'd never seen her before in his life.
At Euston, the man of mystery headed off to St Pancras so he could go directly back to the Republic with the minimum of fuss. The rest of us head for Victoria and then further divide on our different paths home. As I recline on my East Croydon bound service, I breathe a sigh of relief. The sigh of a man getting his life back after 9 months pissing about the length & breadth of the country watching 5th tier football and who won't have to answer the inevitable "Where's that?" question from Mrs Taz before every away game. Then I find myself humming 'Matchstalk Cats & Dogs'.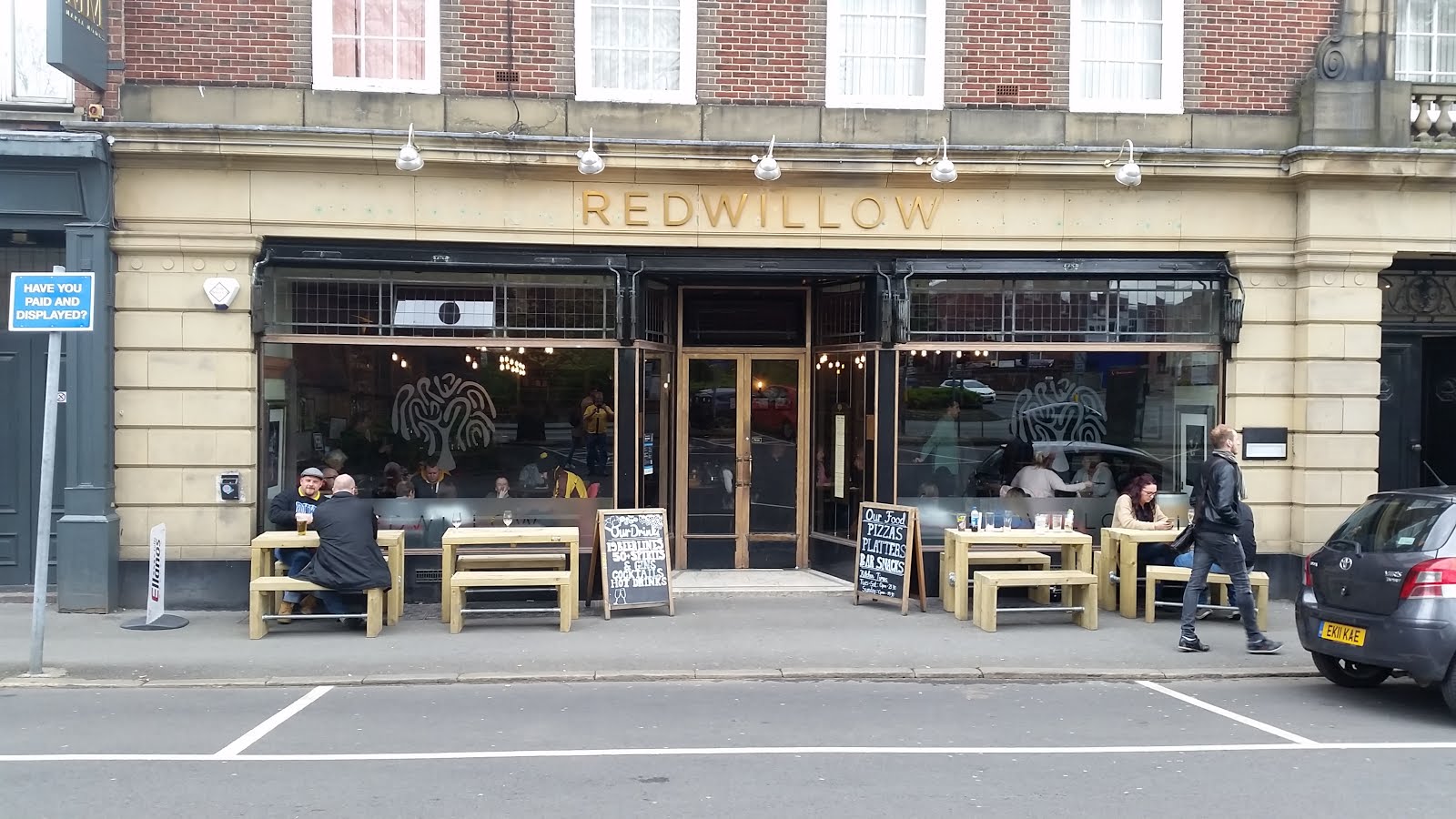 Many beers within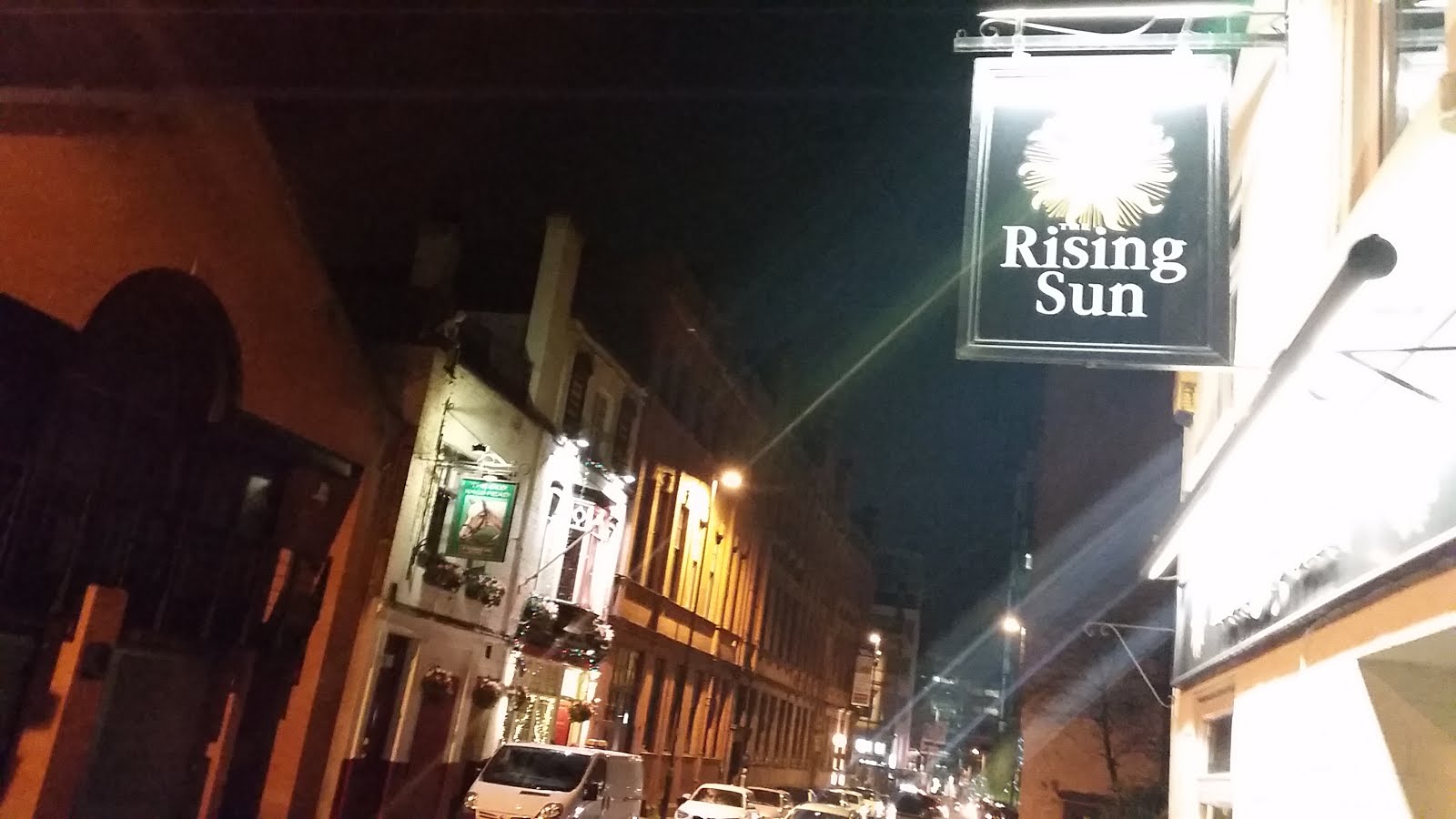 A street. With pubs.
I'll fucking kill Dukey & Belly next time I see 'em.
Just the 61 days until the first Pre-Season friendly. See you there kiddiewinks!
Taz