"Did you have a good Christmas?" Seriously, how many time do you get asked that inane question from Boxing Day onwards? The polite, and very British answer, is too say something equally brain-dead like "Yes. Quiet"
Quiet? Bollocks to that. I always tell my unwanted inquisitor that I caught the Norovirus, cut my left bollock off with an electric carving knife and the missus ran off with the Amazon delivery bloke. Or something along those lines anyway.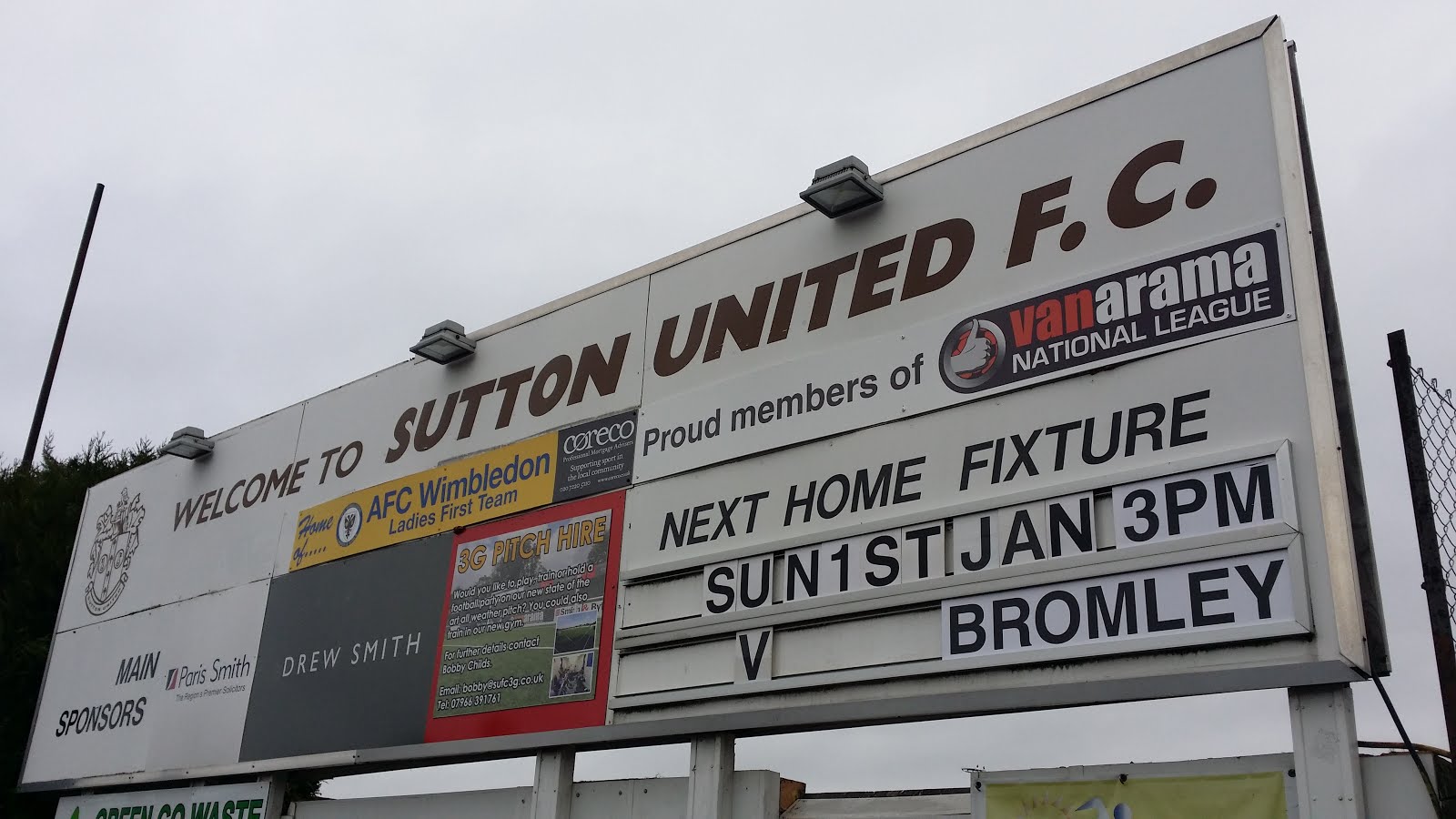 Merry New Year!
So, a couple of days before Christmas, having taken up a well-oiled dare in the bar after the Cheltenham game, I'm holed up with my brilliant producer Matt in Soundbox studios in Lind Road tracking, mixing and mastering the hastily cobbled together "Back on the Shoebox Terrace Again" And in four hours dead the number is ready for unleashing on an unsuspecting public and the rest is just pure Rock'n'Roll history.
The first public airing was on the terraces at Bromley on Boxing Day and since then it's been a rollercoaster ride of sexed-up, ska-punk frenzy. By the way, one final word on Bromley away. If you sing "We pay your benefits" in a leafy, Tory Borough which is posher than your own home town then you, my old son, are a fucking knobhead and an embarrassment to this club. I hope that penny has now dropped.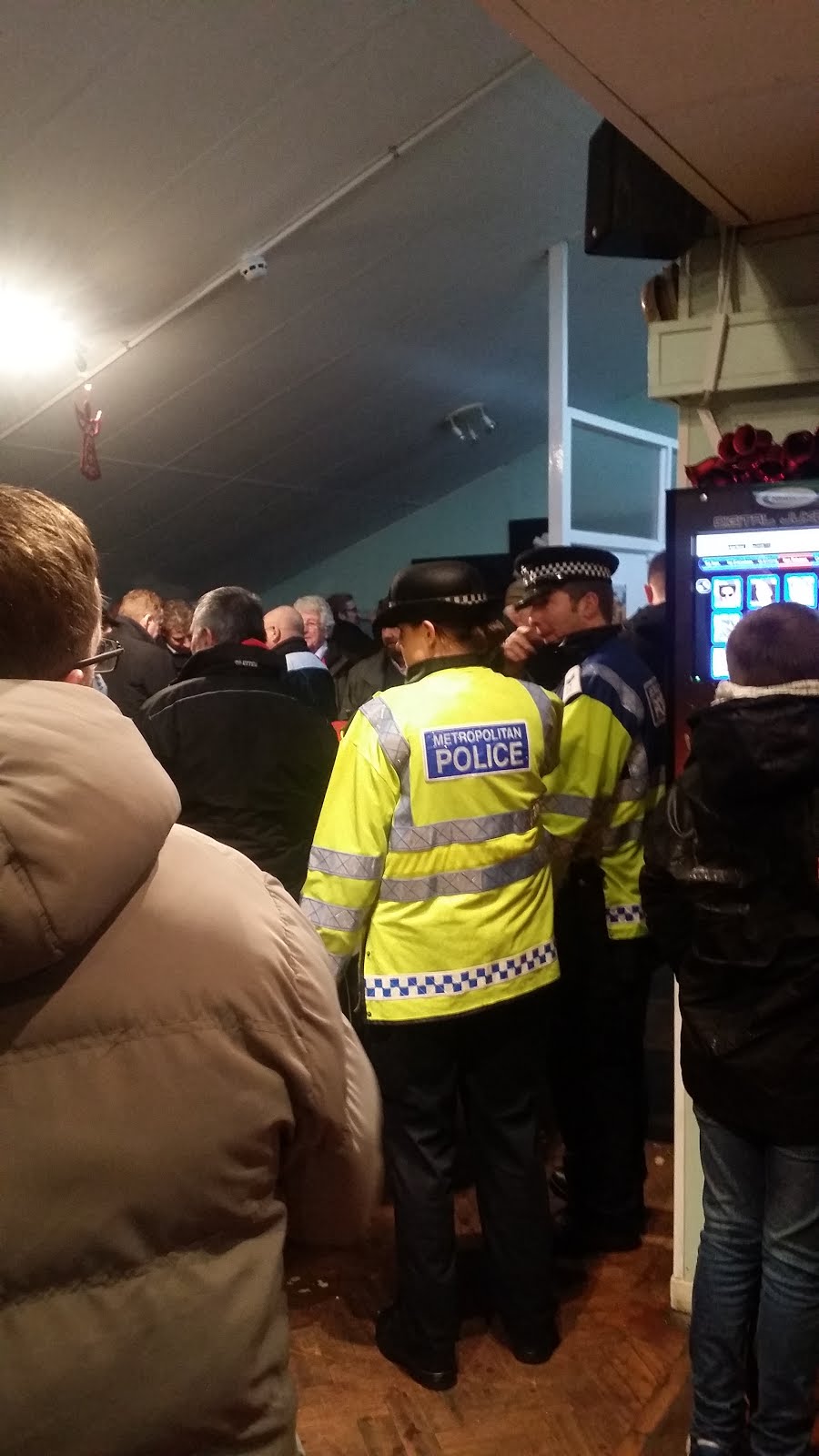 Shit, they're onto us!
Back to the New Years Day return fixture at GGL. I'm in relatively fine fettle having gone to bed early as soon as Jools Holland, and his pre-recorded Hootenanny bollocks-fest, came on the screen. I'd been offered the show of course but stiffed it the moment I saw that it was contractural condition to have that smug twat doodling around with his "boogie woogie" piano all over your song. Bollocks to that.
Oh yeah, earlier on New Years Eve I headed over to Mitcham to meet up with Hackbridge Harry and the Bog Enders for the Tooting game against Whyteleafe. That was a laugh. Tooting singing "You're just some extras from Poldark" and "You're going home on a tractor" to a decent mob from Leafe, all done in a West Country Accent, was brilliant. The fact that Whyteleafe is in suburban Croydon and not a remote corner of Cornwall isn't going to deter these lads. Brilliant, and totally non-league.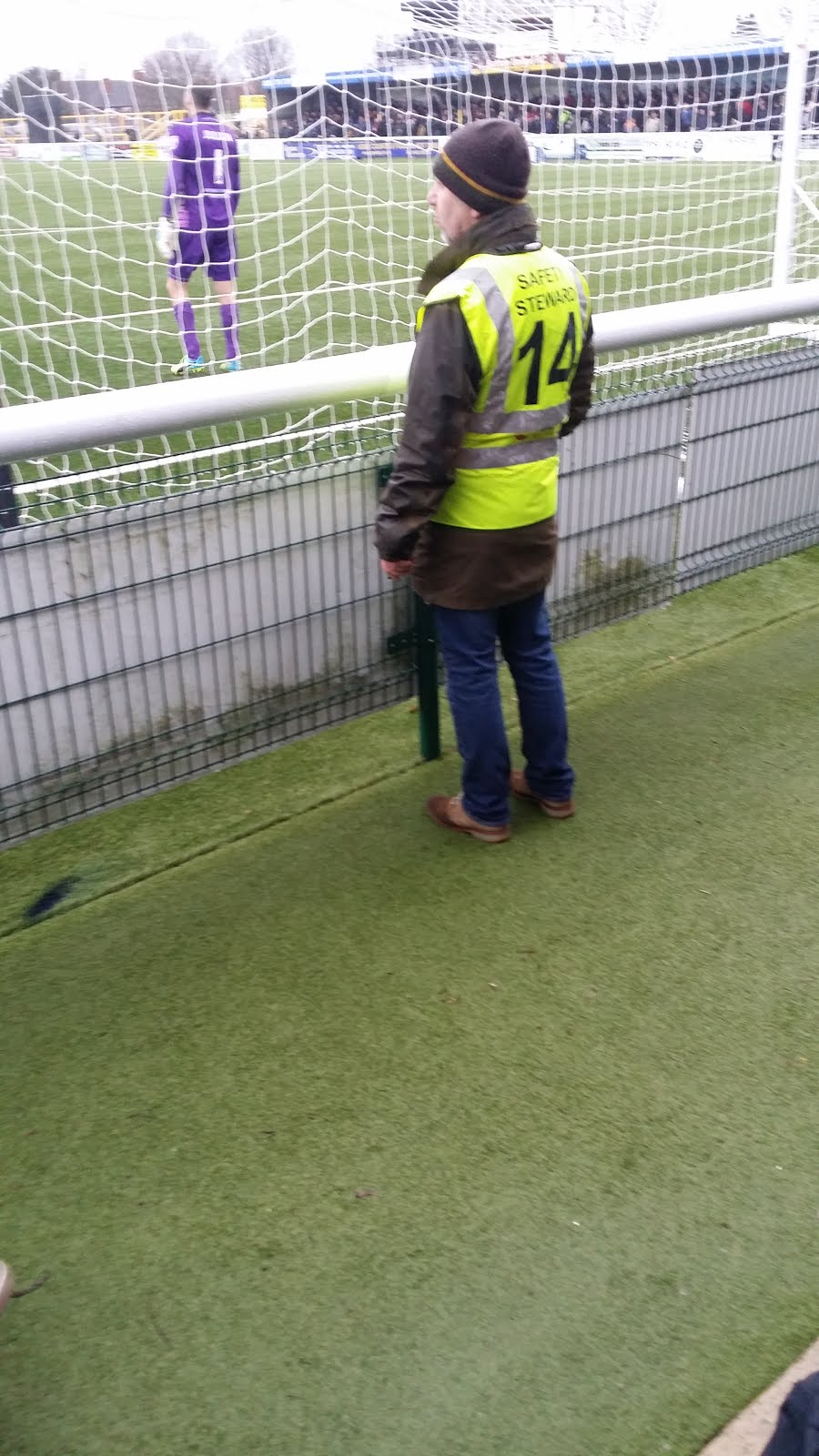 Sub again Marky!
I've had an approach from SUFCTV to do a new video for Shoebox, and, having an ego bigger than my old man's sideboard, I spend the morning waxing my chest and pumping up my guns and I head off for an early meet at the ground with young James and his crew. We do a bit up on the Shoebox itself and then some general arsing around on the pitch while big Wayne tries to take us out on his lawnmower. Yep, a lawnmower on a 3G pitch. Nope, I've no idea either.
Of course it's pissing with rain and I'm in my vest and sunglasses and if you don't know why then you haven't listened to the song. Freezing my tits off I descend through the sterile area and into the bar. Hoots of derision from my "friends" clocking the guitar case, who are clearly just topping up from the night before, and with zero chance of any rock'n'roll excess I settle for a pint of lager and an hour or so of talking bollocks. I won't bore you with the details, not least cos I can't remember any.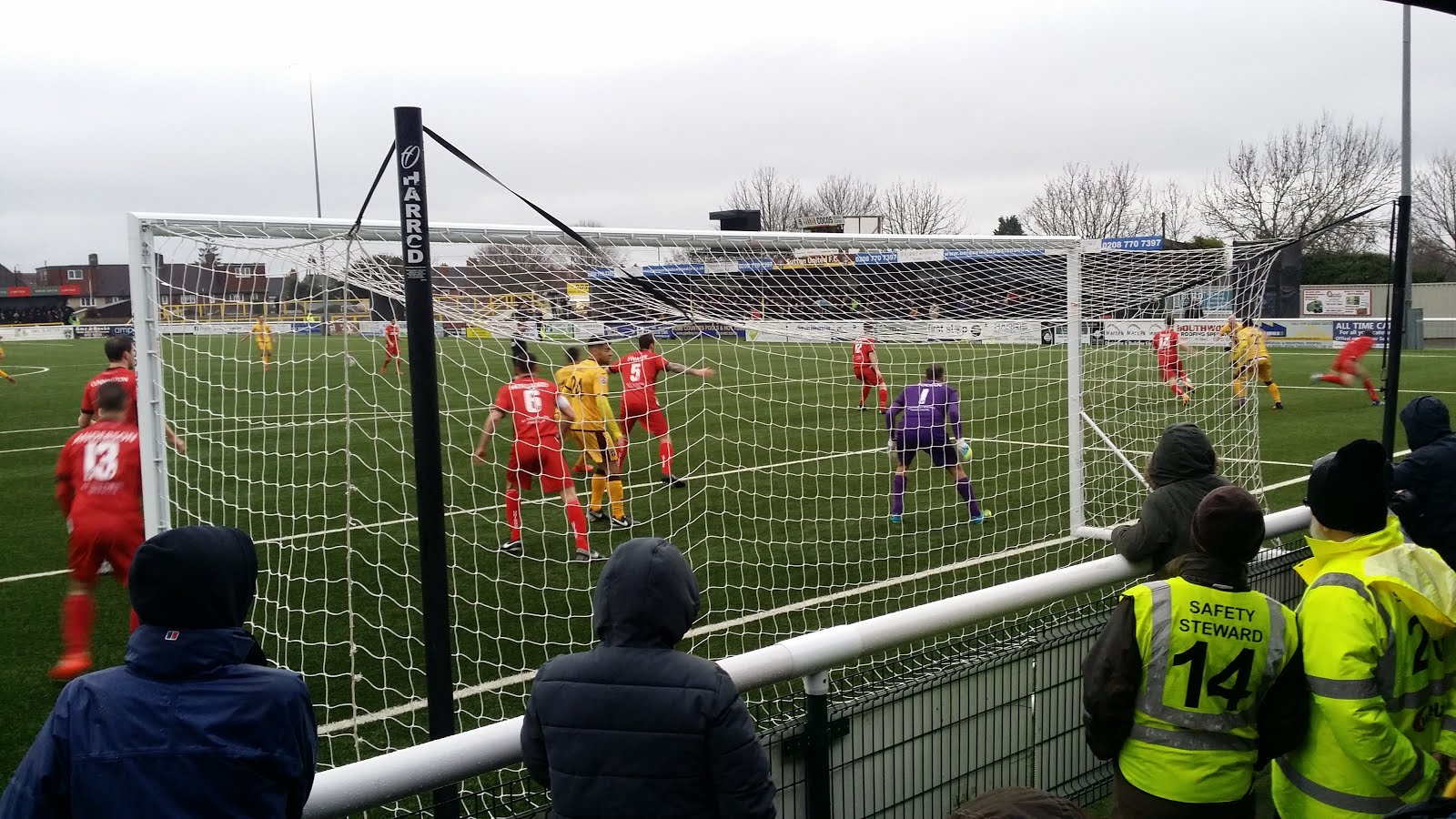 Action. Damp action.
So, leaving Ali to look after my instrument behind the jump, I wander out into what is now basically a sleet storm. Little doubt that if we still had grass this one would have been binned by lunchtime. Marky N's choice of footwear, desert boots, is looking a touch on the old optimistic side. We huddle together for warmth in the Collingwood and there's a decent atmosphere despite the weather with Bromley bringing a fair few over from their downtrodden, Kent ghetto.
We start well. After the killer goal at the death at Hayes Lane, Dos has demanded a response and, as is normal with this group of players, he gets one. Max and Fitch are up front and for most of the half, apart from one notable Bromley effort cleared off the line, we are on the front foot. But despite some good pressure clear openings are few and far between and it looks like the first 45 is drifting to a stalemate when a superb ball in from Roarie is met by Max at the near post and it's a belting time to take the lead just before the whistle blows.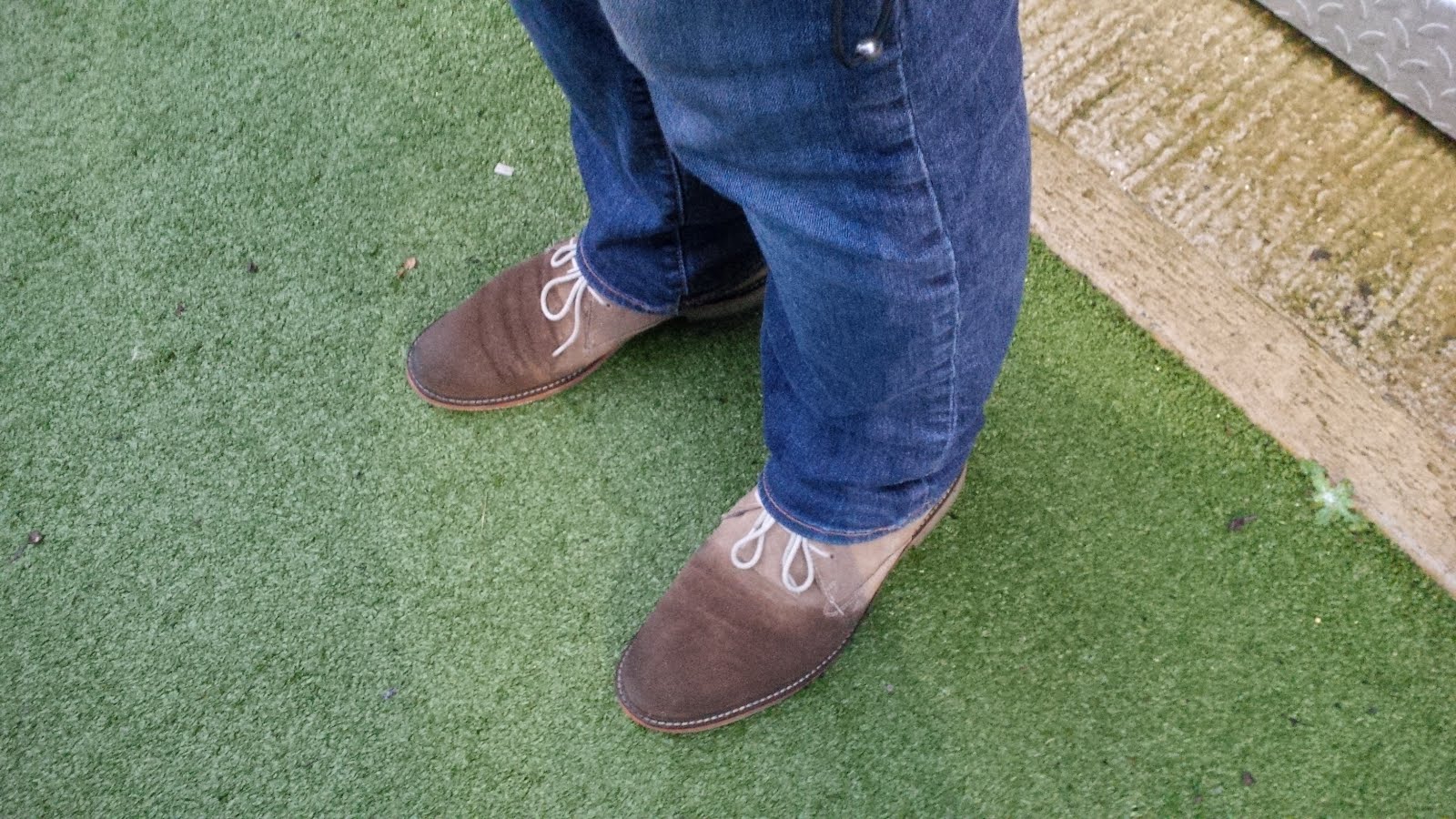 Unwise footwear choice
We head round to the Shoebox and that means a second half standing exposed to the elements as the filthy weather sets in for the afternoon. For the next 45 minutes we really are in control of this game and there's little or nothing of any consequence to trouble Ross in our goal while at the other end Roarie and Brad are giving the Bromley defence a real old test. The Pumped-Up, Perfumed, Purple, Ponce in the Bromley goal is going through his full repertoire of Pantomime Villain tricks and almost has to do the old "It's Behind You" as Easty rattles a thirty five yarder off the bar.
The killer goal comes soon after when from a mad goalmouth scramble the ball breaks out to Brad and he picks his spot perfectly to place a shot in the top corner. Vamos my son. From then on to be fair we are basically chalking off the minutes until we can get back into the dry and warm bar and when the whistle blows we give the players a big up for another solid show and three important points and leg it for the main stand.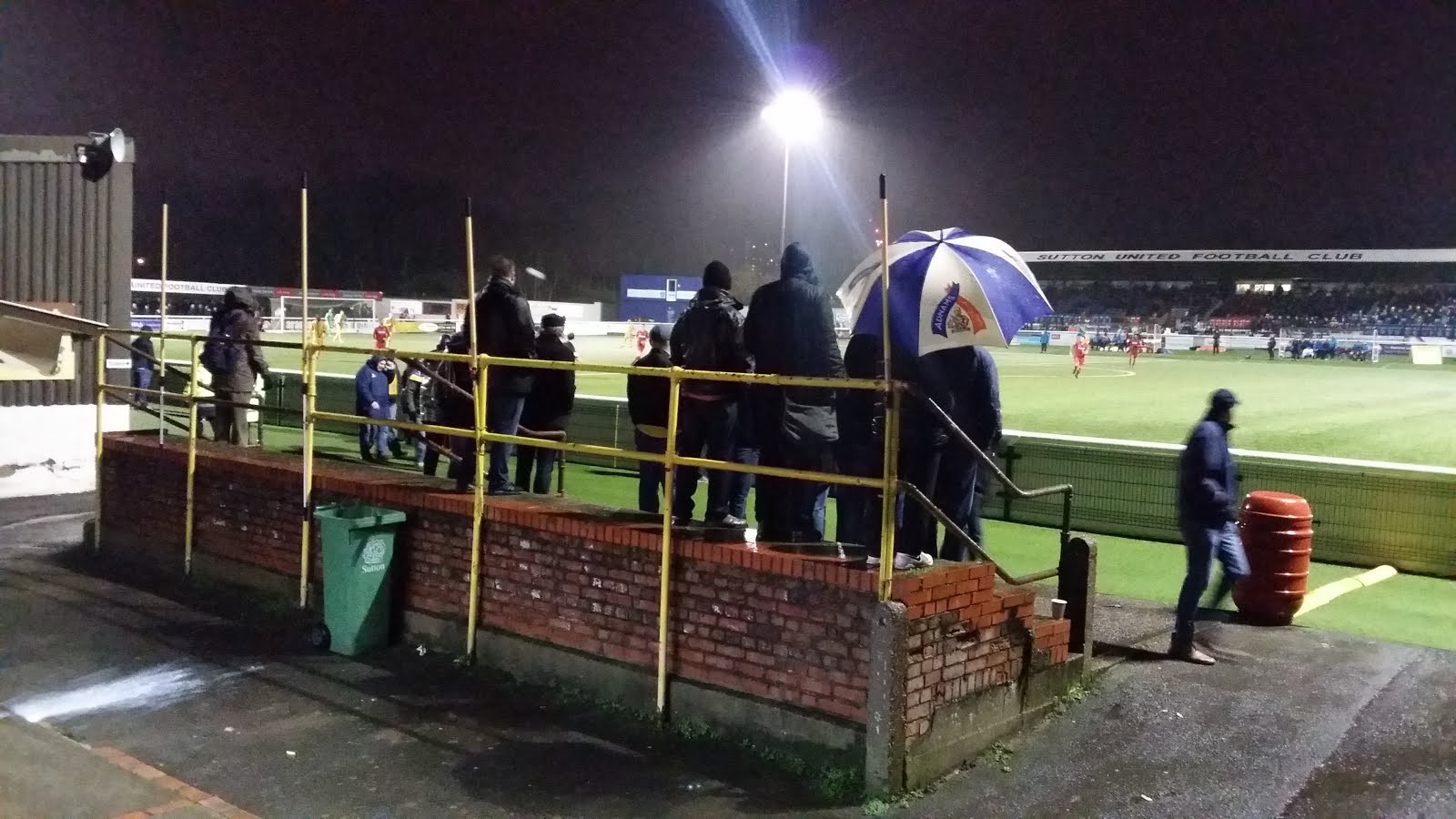 "Where the sun always shines, even in the pissing rain"
I grab a quick pint and the guitar and then head back out onto GGL to get soaked through all over again. Next week's massive. I've not been keen on Wimbledon since we lost an FA Trophy game there in 1974 and it all got a bit lairy and the old man had to wave a starting handle at some of their mob when they thought it would be a laugh to rock his prized Hillman Minx. Needless to say, there'll no fucking half and half scarf for me.
See you on the Shoebox.
Totts