It's been an interesting old start to the season so far. A disappointing opening day defeat, then a deserved point at one of the favourites, a stonking away win at an ex-FL mob and then outplaying another in front of 1600+ at GGL on a Tuesday night. That's right. Over 1600 in our gaff. On a Tuesday. Bloody daft if you ask me.
Along with the points, a satisfying side effect has been the pissing and moaning from fans of the sides we've taken points off. Lincoln's reaction to getting turned over on their own doorstep in particular was immensely entertaining. Apparently we're big ugly cheating non-league hoof merchants. And that's coming from the side who had a bloke sent off for an ugly stamp on Roarie Deacon and is managed by Danny fucking Cowley.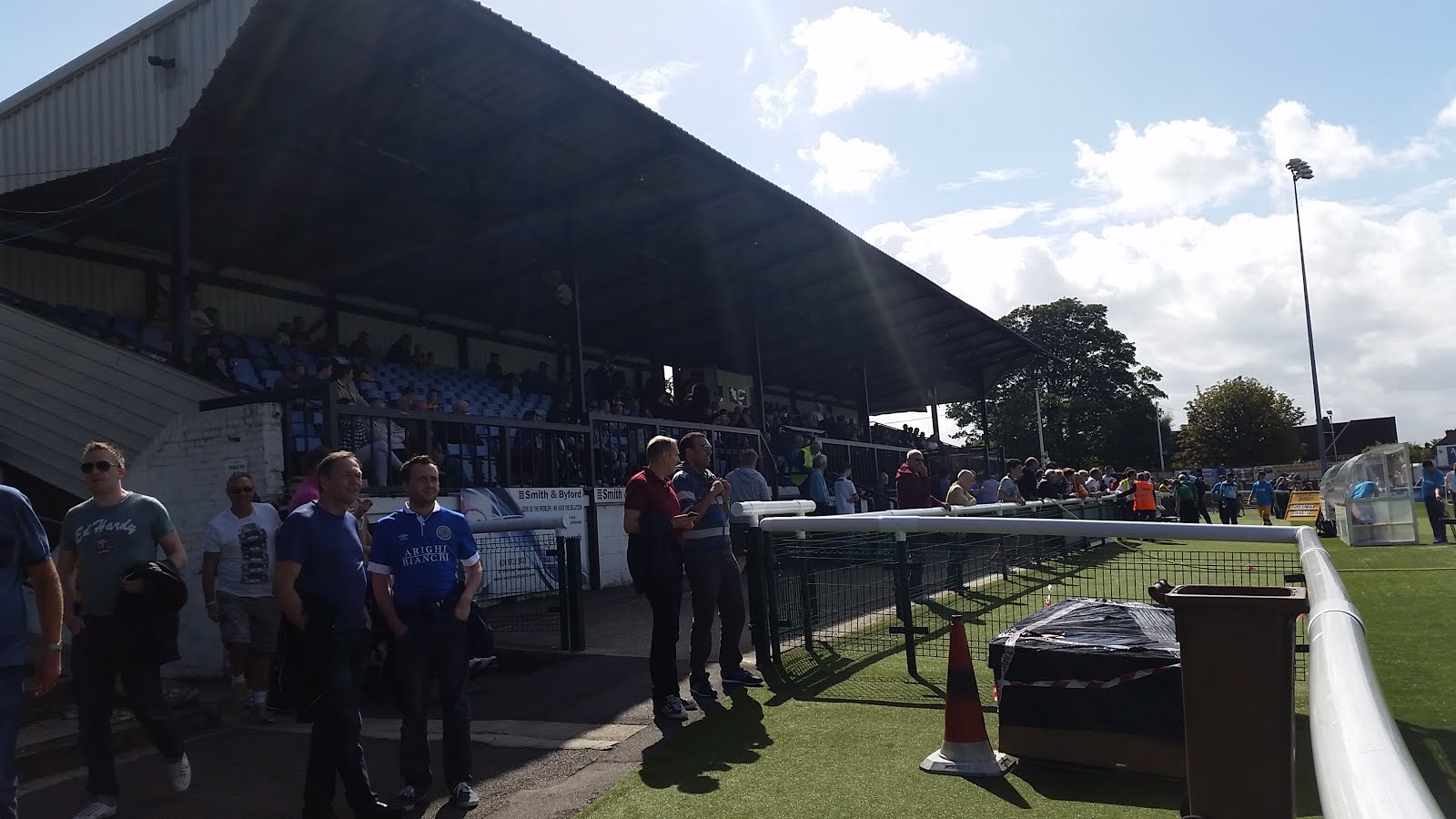 Rare sight of a couple of away fans…
You couldn't make it up.
Our absolute favourite however was on Tuesday, where some bloke spent most of the game against Torquay tweeting the club account about what a huge shithole GGL was and in particular how dreadful our floodlights were. Still, I guess he had to find something to pass the time whilst his Full-Time heroes were getting played off the fucking park by tinpot shite like us.
So with this wonderfully schadenfreude powered spring in our step, we now turn our attentions to the next potential oppo we're going to make cry on social media. Macclesfield Town.
Now, some older Sutton heads will remember this lot from our Conference spell back in the 80's. Personally, I knew it from well before. Being of Northish stock, I and my siblings used to be dragged oop'North every Xmas to see the relatives in the Manchester area. And we used to take a fucking bastard long journey on the train from East Croydon, More than 6 hours it used to be. And Macclesfield was one of the manty places it called at on the slow rumble north. We never got off there, but it became an almost mystical place for my young self, somewhere to look forward to simply as it indicated that several hours of BR rattler based hell would soon be over.
That misty eyed memory was shattered somewhat when I did finally get to visit with the U's. Mostly as it was all a bit nondescript, so much so that the Luftwaffe hadn't even bothered to bomb it in WW2 despite it's Mill town status. That and Steve fucking Burr no doubt scored his inevitable winner against us. The twat. Even so, it never stopped me from buying a couple of Macc Lads tapes.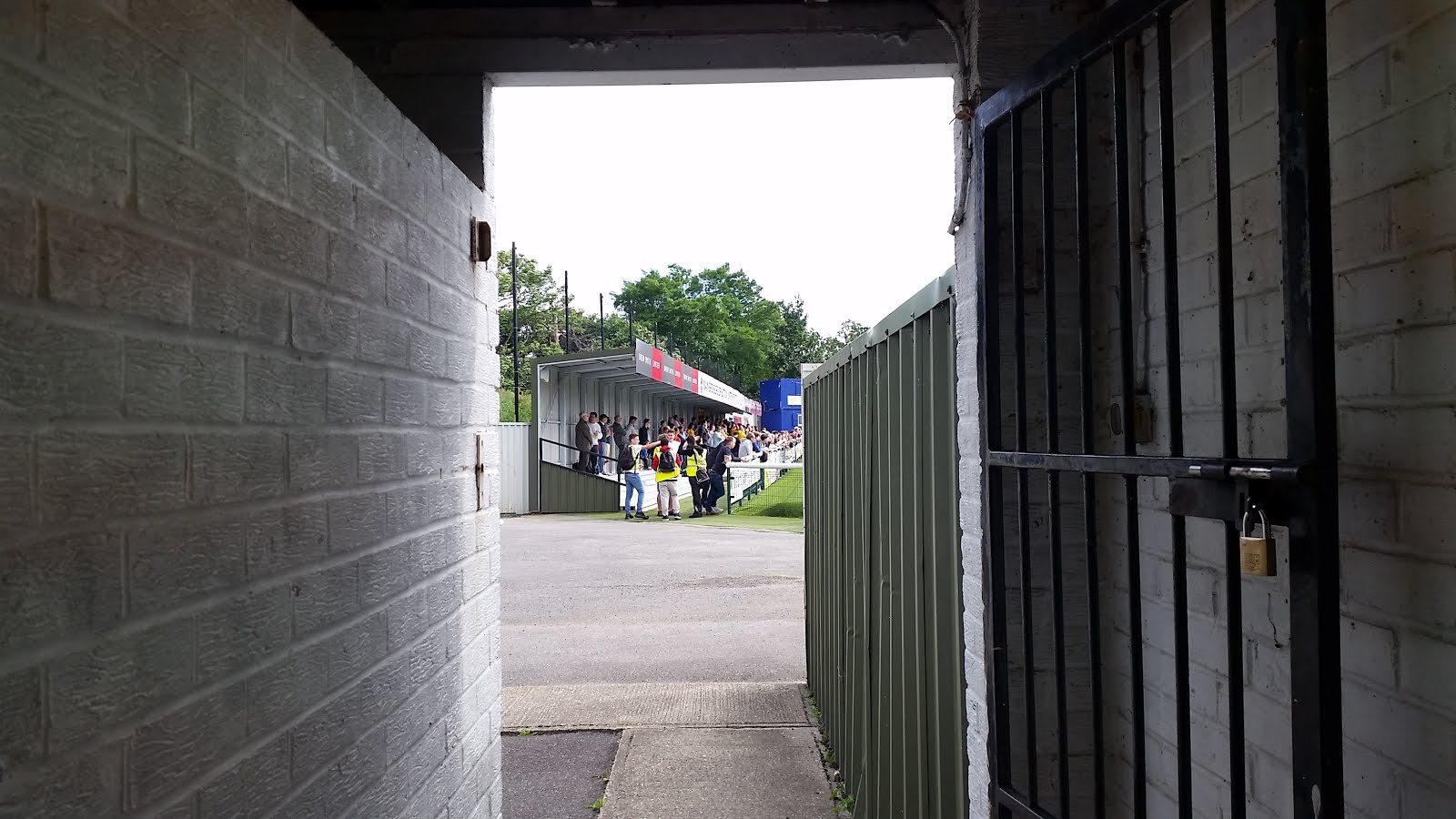 The view from the kahzis
Despite having been back in the rat race for a whole 4 days, I bravely forego a well earned lie in and get my arse out of bed to head into the nearby village of Wallington for a haircut. The news of which brings some derisory comments on the top secret, high IQ, members only Gandermonium whatsapp group. Wankers.
With a quick comb and a trim done, I head home, have a brew and them set out once more for the palatial grounds of the Burgers John Lewis funded mansion, with a carrier bag of dirty old VHS tapes for the man of the house. No, not the sort Dukey collects, these are dirty because they've been up in my loft for donkeys and as such are covered in dust. Shame on you and your twisted minds!
This is all the old SUFC match footage I've collected over the years and Mr B has been undertaking a mission to track such material down and get it committed to a more robust media format such as DVD. And quite frankly, if the 1992 Loctite Cup final against Woking at Hayes Church Road ground doesn't deserve to be retained for posterity and the enjoyment of future generations, then what does?
With the VHS goodies handed over, I stroll to the bus stop with the Burgers for our transport into town. Along the way, they bemoan the fact that their is unlikely to be a new wing added to Burgers towers this year as their employers won't be banging out any bonuses. It's so bad, they might even have to fire the butler.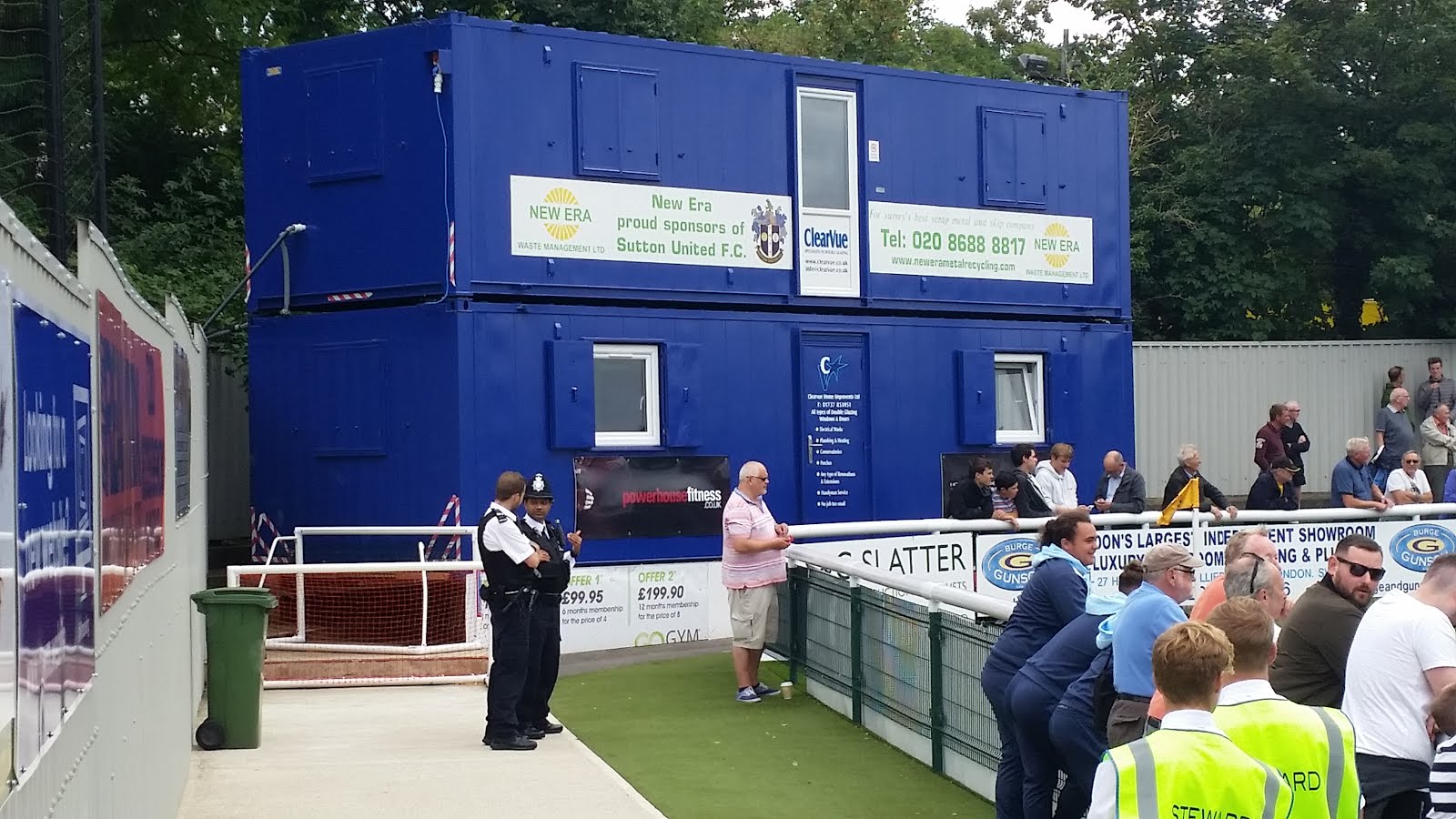 Best avoid cracking off some pyro. Plod are on the sniff.
Seems like I had a right result not applying for that job then.
The bus trundles into Sutton through a couple of weird squally rain showers, but when we alight by the cop shop, the sun is out and we head off in search of cash. At the high street we see Steve coming the other way, fresh back from Old Trafford last night, shovelling chips into his face. Come walk with us Southampton man, tis a lovely day for a stroll to the fair People's Republic!
Despite wandering up around half one, the area around the ground is rather eerily quiet. There's no one outside the Plough, not even a couple of away fans and the driveway into GGL looks deserted too. Johnnie is back on car park duty, but it seems he's gone legit given the fact he's not only wearing a dayglo jacket, but has been equipped with a walkie talkie as well! Chalmers catches us up here having just got off the train at West Sutton and we hit the bar, where as per usual, the same losers, boozers, smokers and teetotallers are to be found. Well, except the teetotallers. We don't have any of those.
The bar is also pretty dead, ridiculously so for a Saturday. Mr X opines that people are probably staying away to watch the noon KO on Sky. But the lack of life in the Plough when we walked past doesn't seem to back that theory up. Still, it's not all bad. The lack of people means we can get served at the bar far quicker! Pints going down, the main talking points are the whining of our previously vanquished oppo and the fact that Eastleigh have named Ronnie Moore as their new manager, having canned the last geezer after a ridiculous 4 games of the season.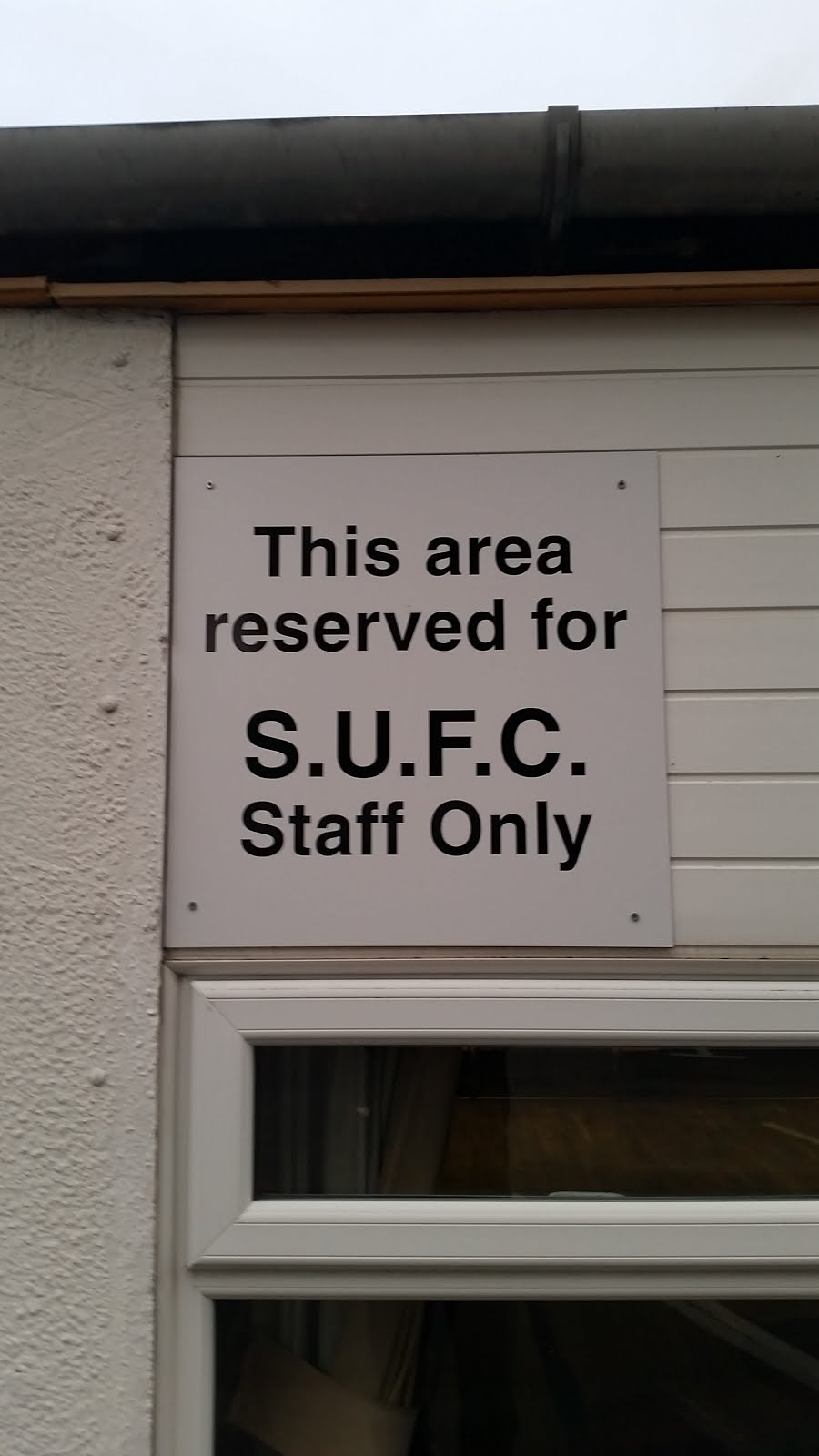 Exclusive…
We BET Ronnie won't last very long either. Still, the local bookies will be delighted no doubt. Someone also mentions that the Season Ticket sales count is now 1009, which means that despite selling the fucking things for less than 110 quid for weeks, then 125 for even longer to reach 1000, 9 nutters have since coughed the full £165 price for one! We chuckle at these people for a moment before realising that even that's a bloody bargain given we're up to 15 sheets to get in and have 23 games here this season!
Wormer, Downer, Beckwith, Collins, Amankwaah, Deacon, Bailey, Gomis, Eastmond, Stearn, Biamou. SUBS- Morrell, Burge, Dickson, Fitchett, Hudson-Odoi
As kick off approaches, the bar gets no busier and in the end as I dart out to see the teams emerge, I'm practically the last person in there. Still, I've time to get round the side of the stand an in. As suspected, the crowd looks a bit more sparse than Tuesday. However it seems the visitors haven't brought any official transport and I only spot a couple of blue shirts before the start. Oddly, despite it being mentioned, there's no minutes silence for former manager Keith Blunt who passed away last week. Was the ref not aware?? Strange. Still, we're at least back to normal with the starting positions, with the U's once more shooting towards the Rec end of the ground.
The first 10 minutes or so are pretty non-descript. Macc's record so far shows they're not going to be pushovers and it seems we treat them a bit more cautiously than Torquay during the week. The visiors are certainly looking more likely to play the ball on the carpet than the last mob. Worns has one simple effort to field before it seems we get more of a grip in midfield and start pushing the wide me up more. Once this happens, we slowly get on top of things.
Having downed an extra pint before kick off, my ageing bladder is in need of attention and with 20 or so gone, I decide that an opening goal is required and so head off to the Rec khazis to take care of business and hopefully provide a piss assist. Sadly, I fail, but then again, so does Roarie Deacon. Who collects a ball in from Biamou out wide and hits a scruffy first time effort narrowly wide of the near post just as I stroll back towards the terrace. Chance!
We keep up the pressure though and after a couple of sighters from elsewhere, Roarie bursts from deep, hits one from the edge with some pace which the former Bobbins stopper in the Macc goal rather weakly palms back out just enough for Stearny to race in and prod past him into the net to open the scoring. The delight at the goal is understandable, but the delight that it came from an ex-Scummer? Doubly so. 1-0! To my left I spot Robbo the Stearny fanboi celebrating vigorously and catch his attention with some masturbatory type gestures and mouthing "Oh Ross, Oh Ross!" for his benefit. I think he gets the message, mainly as he flicks the v's back at me.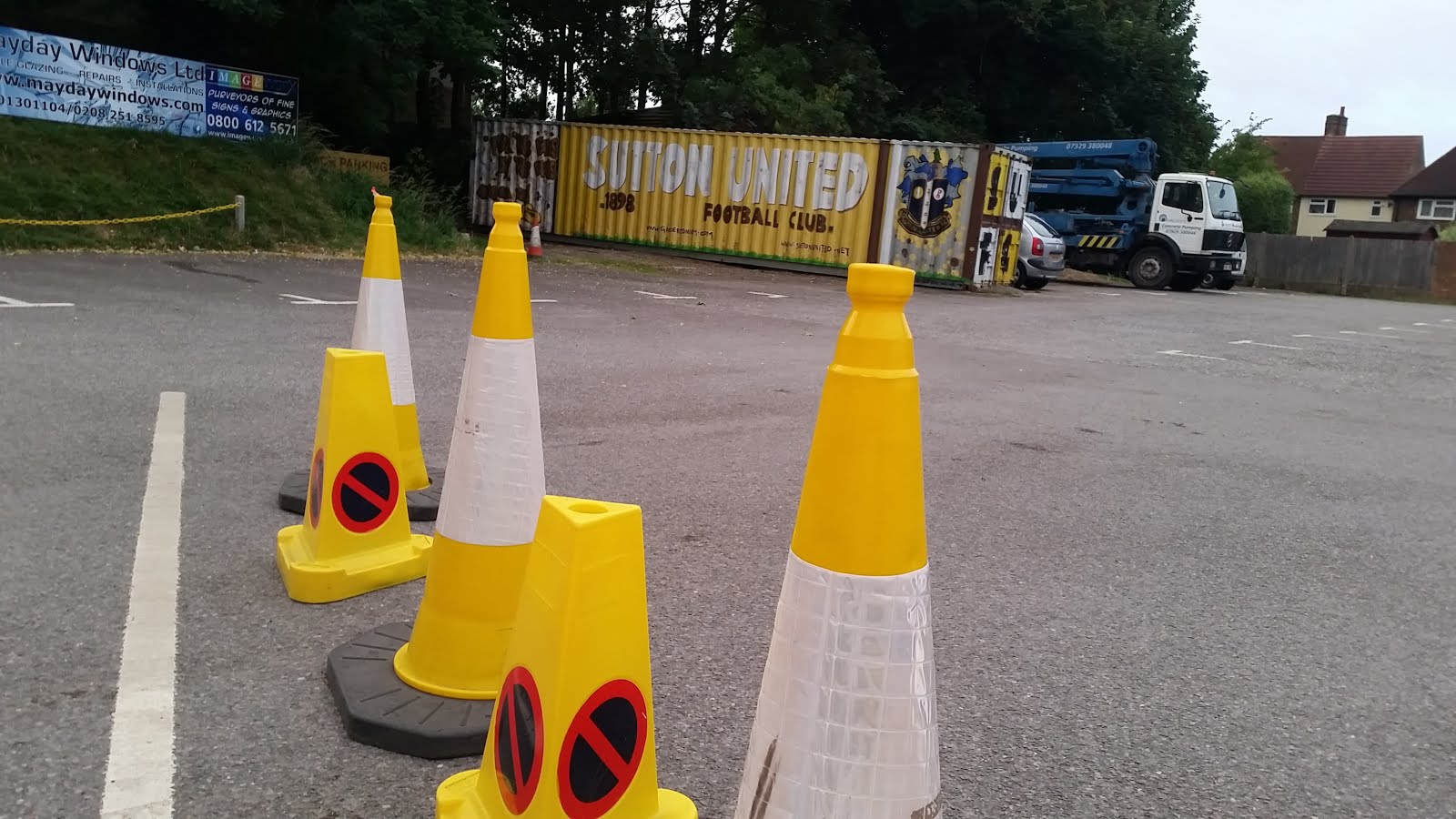 Gritty. Urban. The car park.
A bit of edge comes into the game as JC gets a yellow for a slide tackle where he's stretching a bit. He gets the ball, but it's one of those these days you either get away with scot free and have the oppo crying or you get a yellow. Skip gets the latter here. Becks also gets involved with a bit of handbags soon after, earning him one of his own along with the Macclesfield forward he's tussled with.
With the oppo a bit rocked, we press on and go for the jugular. A second goal before the break would surely all but kill off this lot given they've offered zero threat so far up top. Deacon is causing them most problems, his run and cross sees Eastmond's shot blocked and then Stearny keeps the ball alive, twisting and turning just inside the box before forcing a decent low save from the keeper. Bedse also forces a stop with another hit from inside the box. The second goal is coming though and yet another darting run at the heart of Macc's defence by Deacon sees him play a little toe ender into the box for Gomis to run onto and smartly tuck past the keeper at the first time of asking. 2-0! We're on our way!
Worns finally has something to dop late in the half when he comes near post to punch away a free-kick whilst under pressure, but if anyone looks the more likely to score again. It's us. Right on the whistle, it really should be 3-0. Bedse is lumped in the air on the edge of their box and Bailey whips a little free-kick over the wall and with Ross stranded, sees it ping off the crossbar.
Two up at the break, we wander round to news that as things stand, the result has us sitting in 3rd place in the table. Us. In third. Fucking laughable! This is significant as before today, the best we've ever done is 5th. This is our pinnacle. Our Everest. Scary stuff indeed. Still, we've got 45 minutes now to hang about up here, plant our Choc & Amber flag, enjoy the view & take some selfies before we have to make our way down thanks to lack of oxygen.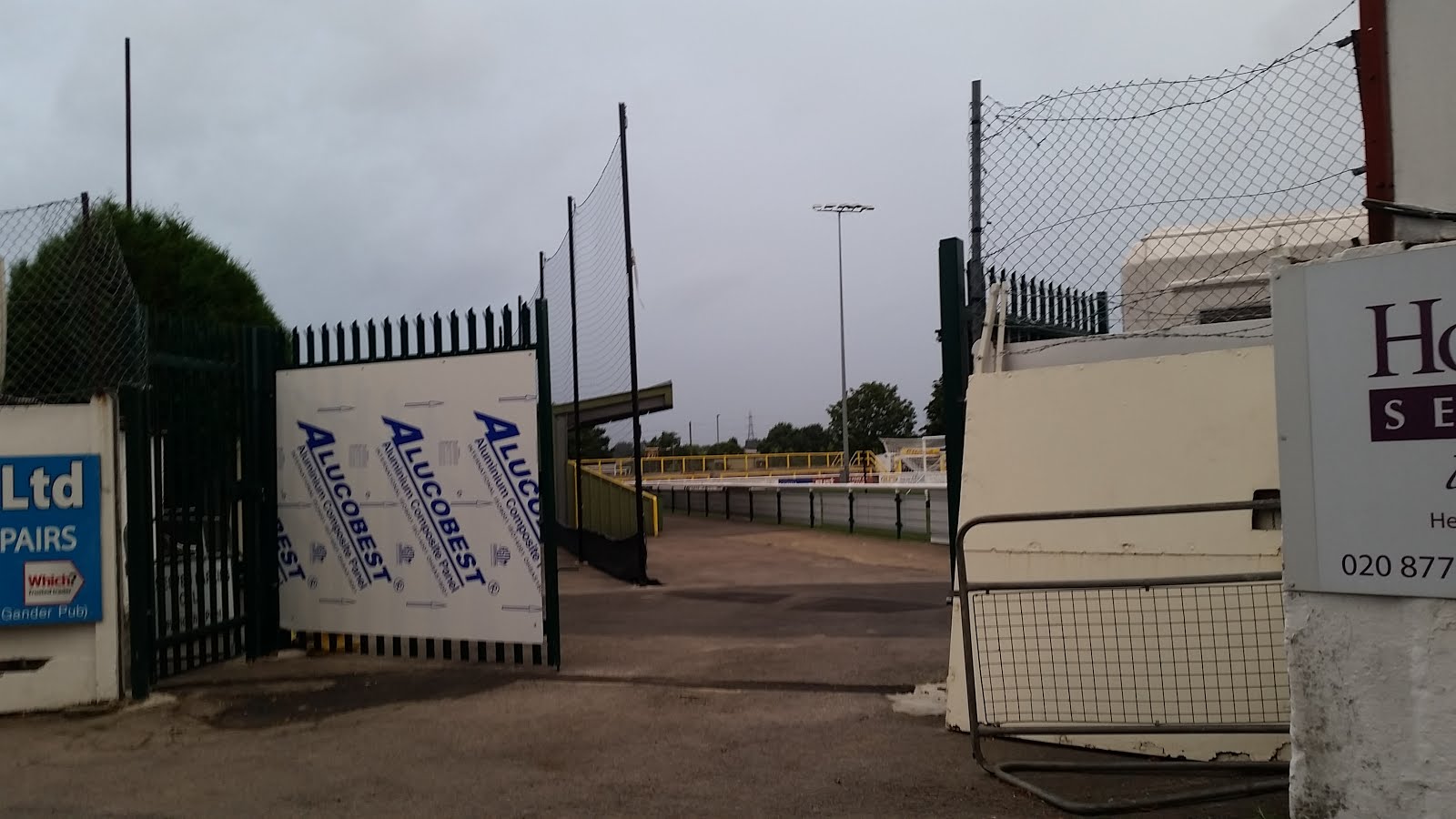 On the way out…
Up on the Shoebox, we're soon made aware of a reason maybe why the oppo haven't caused as us much trouble as we'd thought they would, there's a bloody stiff old breeze gusting down the pitch towards the Rec End. The end we're about to spend the best part of an hour defending. Cock it. This could be a long half. However, with the wind at their backs, the Silk producing Northerners don't really come out all guns blazing. Sure, they cause problems, but nothing that truly has anyone going "Ooooh shit" up on the Shoebox or more importantly causes Worns any real worries.
With an hour gone, Stearny whips a free kick in from the stand side touchline and Becks loops a header over the stranded one time Scummer and off the top of the crossbar. This settles any nerves amongst the mob that we're in for one way traffic and it also keeps the visitors mindful that it's not gonna go all their way. And from here, it's pretty dull stuff as a result. The Macclesfield lads keep huffing and puffing away, but never quite manage to cause a real threat whilst we stay patient and hope a 3rd comes our way. In fact the only highlights after this are the Macc no.2 getting his marching orders for a rather naughty challenge on Gomis that sees the Frenchman subbed off after lengthy treatment (no doubt that'll be down to us being dirty Non-League hoof merchants) and us abusing Dukey once again for his poncing of fags off that stripper in Portugal.
In the end, the points are safe well before the end and Macc's only real chance is a 20 yard FK swung a foot or so over Worns crossbar not long before the end. The final whistle is greeted with joy and then some confusion, as there's a bit of a touchline tussle between the big Macc no.6 and Deacon on the far side. Still, it's sorted quickly and the lads are soon joining Dos' lonely acceptance of the crowd's applause. Right, bar!
Erm, so are we still 3rd?
A quick check of clever cellphone wotsits soon reveals that we indeed are still sat atop our little Conference Everest, no doubt now thinking about what a lovely sunset that is and why there's no fucking bar up here. Seems that we were briefly down in 4th near the end but a late goal for Barrow at Dover means we retake 3rd from our old friends down at Crabble. Sorry boys! A couple of the lads are soon in touch via text to say how much they're enjoying us holding hands in the play off spots. Christ. We're in the play off spots.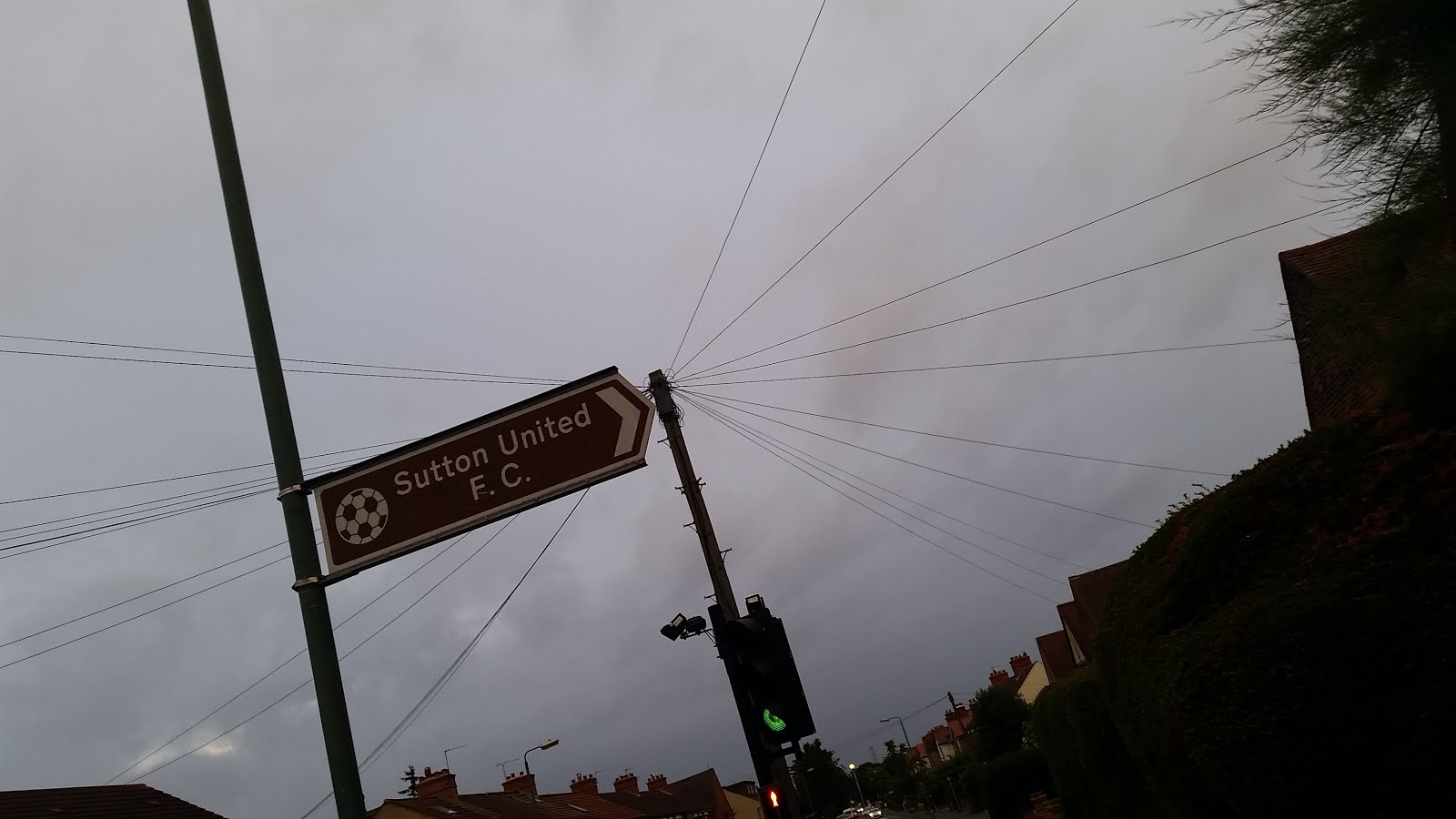 Moody looking…
Beers start flowing, AB turns up with his squeezebox and gets the Strikers draw underway, much to the bemusement of Maxime as he wanders through the bar after his post match nosh. Anyone know what the French is for "It's ok, the shouty man with the small accordian is harmless"??, we also interrupt Mr Barry's proceedings with a chorus of 'Happy Birthday', mainkly as he's celebrating his 60th (or something) and also because it stops him shouting at us for a minute or two. There's also a chat with a couple of recently hooked locals who'd finally decided to check us out at the end of last season and enjoyed it so much they took out season tickets this year! Welcome gents, you're exactly the people we're aiming for! I also have to try & explain to them how SAK works, which is admittedly a touch easier than explaining it to someone like Max.
A few more bevvies follow before I find my funds all but exhausted and decide to head home for dinner. But not before Natalie refers to my earlier lewd communication with Robbo with the words "I've never seen a man make wanking motions like that before!". There's a coincidence, 'cos I've never had a woman say that to me before. Definitely time to go I think!
I dart off for West Sutton and handily Thameslink are once more gracing us with the joy of a train. I'm on the platform only a minute or so before Bob & Jules rock up, heading round to Sutton to get some more bevvies in. We chat about the game and other shite before they leave me to carry on my trundle back to Carshalton and another slightly boozed escape from enemy territory back to Wallington. On the walk home, the long threatened rain finally arrives and I walk back to HQ through the downpour, still shaking my head at the fact we're 3rd in the league. Ok, there's 41 games still to go, but fuck it. The view's not bad, so let's make the most of it eh?
Upon stumbling back into HQ, I find that neither I or Mrs Taz can be arsed to cook, so it's back out into the rain with the contents of our piggy bank to go and get us a couple of nice mixed kebabs.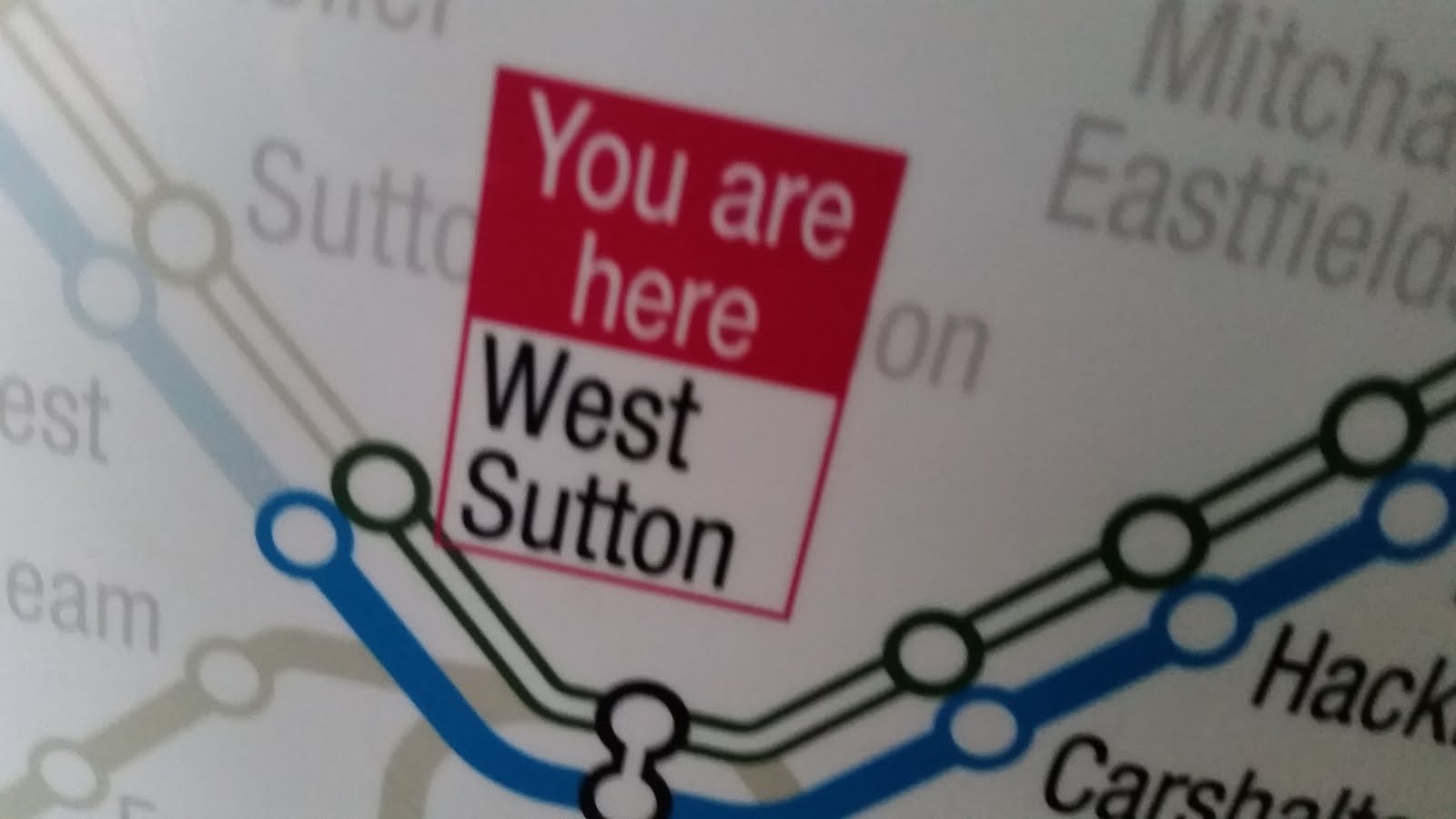 Yeah, And don't you forget it!
Perfect. Wonder if they've got any Nagasaki Sauce in?
Taz