So at precisely 10:30 on Sunday evening yours truly gets a message on Twitter. That's @krobbo81 by the way (bit of free advertising never hurt!) – asking for moi to do the entry for the game against Dagenham and Redbridge. No problem says I, despite the late notice. So you dear readers now all get the luxury of another Robbo blog!
So Saturday's game against Chester, hmm let's not linger too long on this and just say it was a disaster – a 4-0 defeat!! Yours truly went to Stamford Bridge on Saturday to see my other lot – yes I know some of you may remember I said I would never go again, but in my defence I was stuck indoors on me lonesome with nothing else to do. And anyway. I only went to see my mates up there.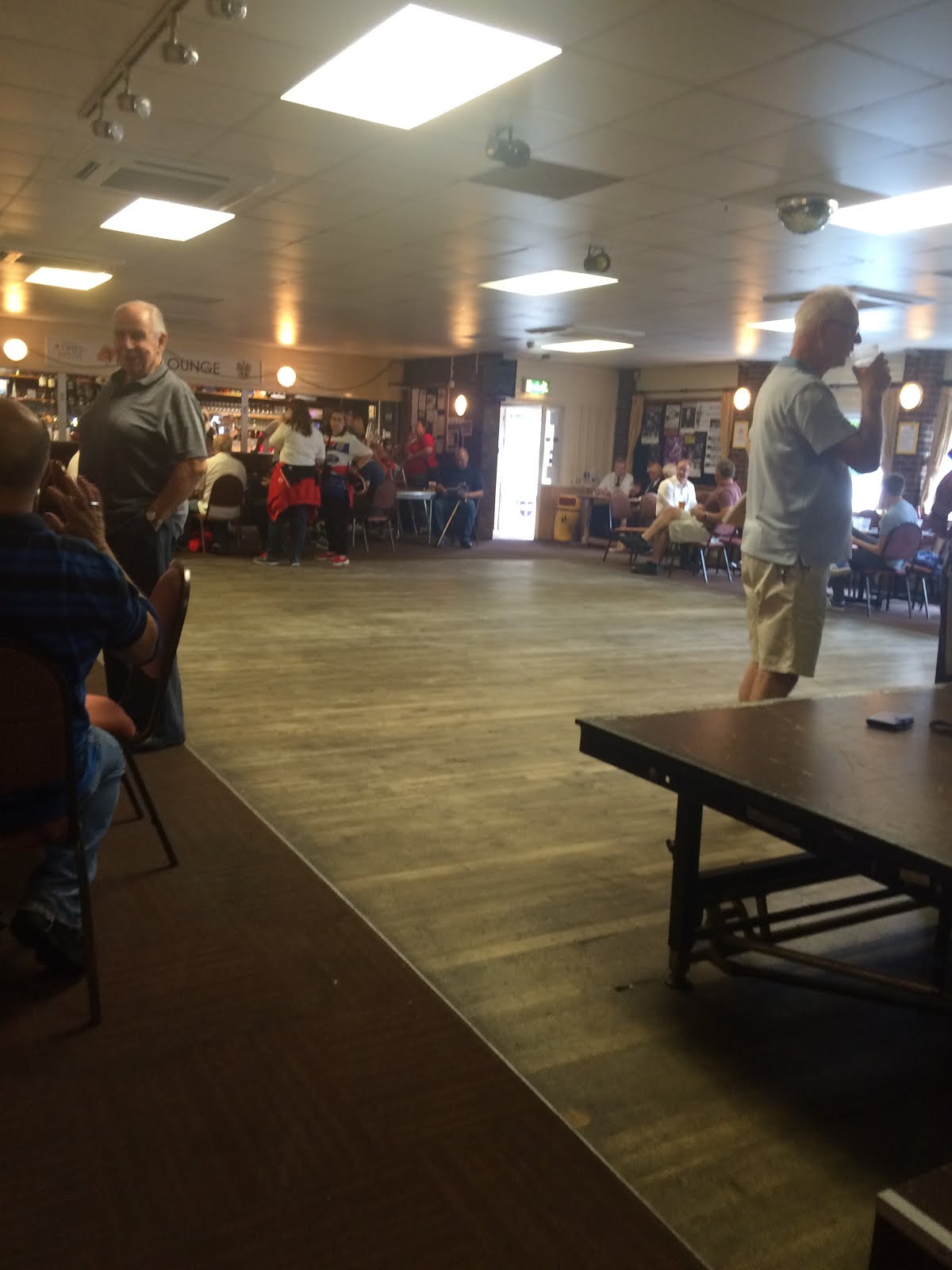 Packing em in again…
As the game was going on Dave who was sitting next to me is checking the scores and I ask him "can you check the Sutton one for me?". It's not good news as he shows me it's currently 2-0 to Chester "damn we're getting hammered" cue Kevin in front saying "No we're winning 2-0″. I don't think he properly got what I meant! But even so a disastrous result for Sutton which propels us down the table.
Readers may be aware that I do indeed have a grade B at GCSE English and if you know your real English literature then you will recognise where said quote for the title of this blog is from. If you do not then I shall tell you it is from William Shakespeare's "Macbeth" which is one of the books which helped me get that B grade! However, it leads me on to today's opponents – Dagenham and Redbridge. A team which suffered relegation from League Two of the Football League whereas we celebrated promotion. Of course as there is no Premier League or Championship fixtures today the club take a good opportunity to promote non regulars to use their season tickets to get entry into GGL for a reduced admission price – I even told a few at Stamford Bridge on Saturday about said offer.
I arrive to GGL at least a good 90 minutes before kick off as I take a stroll through The Rec in temperatures that for an "autumn child" such as one as I find so uncomfortable but one needs their Vitamin D! The bar is surprisingly quiet but then again is this due to the lack of trains (you can always rely on good old Southern Rail) but there are at least a few Daggers fans already in. I spot Mark Beckwith and he fills me in Saturday's performance at Chester. I wait around for the team line up before I head out to the ground and just under 45 minutes before kick-off it appears. I had to take the team line-up picture twice as the first attempt had Mr X sticking two fingers up. Doing a Gandermonium blog has many pitfalls to overcome it seems.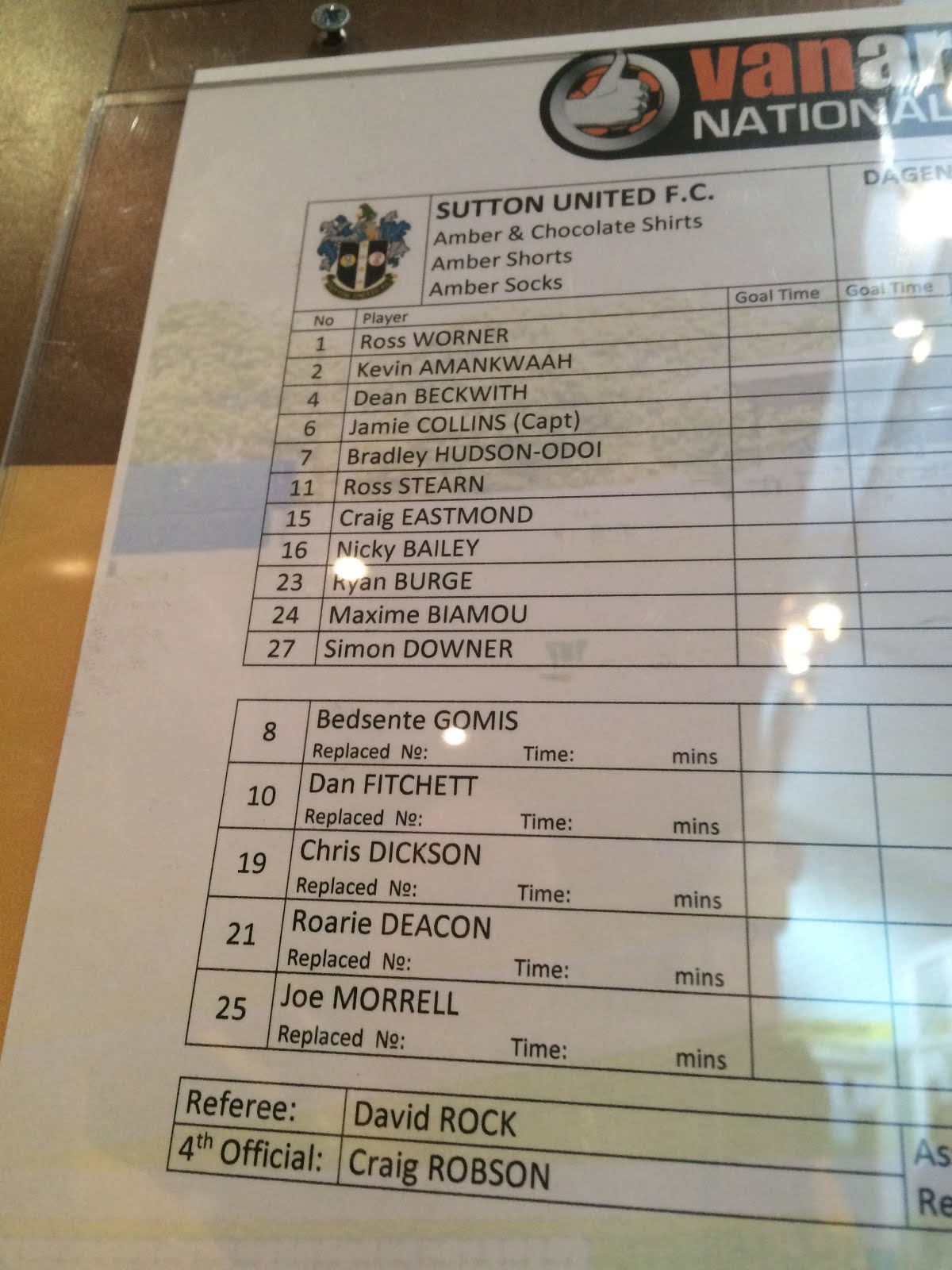 A difficult picture to take…
Apparently the new kit(s) are to be introduced today and I head out into the ground to have a look in the club shop. There I see Mark Beckwith with Chip and Ralphie Beckwith buying the new home outfit which has a brown stripe going down the middle of the famous amber shirt. Thanks must go to Mark Beckwith for the picture of his son Nick and grandson Jayden Beckwith with Dean Beckwith (aka Jenny the Giraffe). I then get asked why I put Beckwith Dean to which I explain that I know more than one Beckwith.
I head over towards the tunnel to witness the team enter the ground and here is the line-up:
1. Worner, 27 Downer, 2 Amankwaah, 4 Beckwith Dean, 6 JC (skipper), 15 Eastmond, 7 Hudson-Odoi, 23 Burge, 16 Bailey, 24 Biamou and 11 Rossi Stearn
I take my place just behind the goal and see some Daggers fans sticking by the Collingwood Road end next to our lot. They don't like unsegregated games these Ex-FL clubs it seems. It was the Daggers who started the better in the first five to ten minutes but it was The U's who took the lead, Rossi getting onto a ball from an Amankwaah throw in and crossing from the by-line for Hudson-Odoi to volley the ball into the net – 1-0 to Sutton! It should could have easily been 2-0 as the Daggers' keeper Justham (great name by the way) tipping away a clever Burge chip. Just before the break it could easily have been all square as a shot was cleared from the six yard box by JC as Worns was beaten.
I spent the majority of the second half being told by David Burgess that I had missed some substitutions after a quick lavatory break. Of course I checked Flash Scores and noted that I had not missed a thing…..thankfully! I don't know, you try to do your best in reporting the facts and all this lot do is try and lead you up the garden path with falsehoods and lies.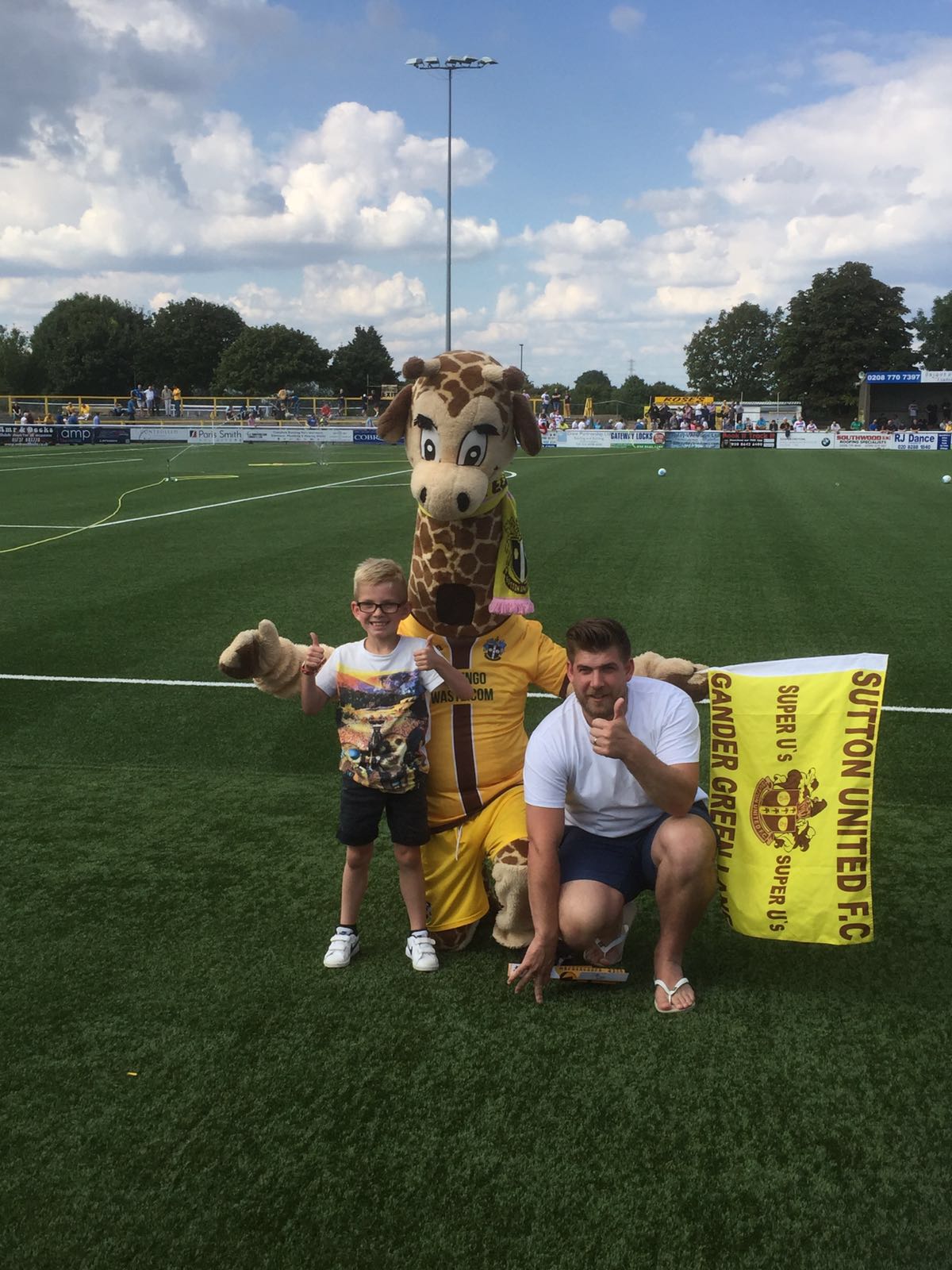 The U's unveil 3 strange new signings….
What is it with referees – some very clear missed tackles from the Daggers but it seems as though he would rather pick up on fouls by our players and issuing five yellow cards to Deano, Eastmond, Bailey, Biamou and Rossi.
With 11 minutes left to play the Daggers were given a free kick some 25 yards out and what looked to be heading towards the top corner…that is until Worns pulls out a great save tipping it over the bar. But the really heart-stopping moment was yet to come, JC slips over and it looks as though their centre forward will be one on one with Worns, however like a proper Three Lion JC sticks out a foot and manages to clear the ball away from danger….phew!
As the final minutes approach I mention to Natalie that my blog record is getting better and better in that I still am yet to suffer a defeat. This of course leads her telling me to be quiet and don't jinx it or be 'a bop' as she says. Cue five to ten minutes of pure stress over awaiting the final whistle as Downer is red carded for what is a tired challenge. But we hang on to the final whistle and its three more precious points for The U's! This bringing us back into the top six. However, the best announcement is yet to come – " today's man of the match is Ross Stearn" cue a massive cheer from yours truly after which I get told by Mr Austin to have a "word with myself" – I am very well thank you very much! Still, it's a good job Taz was absent today as he'd probably have made some more lewd actions in my direction with that announcement.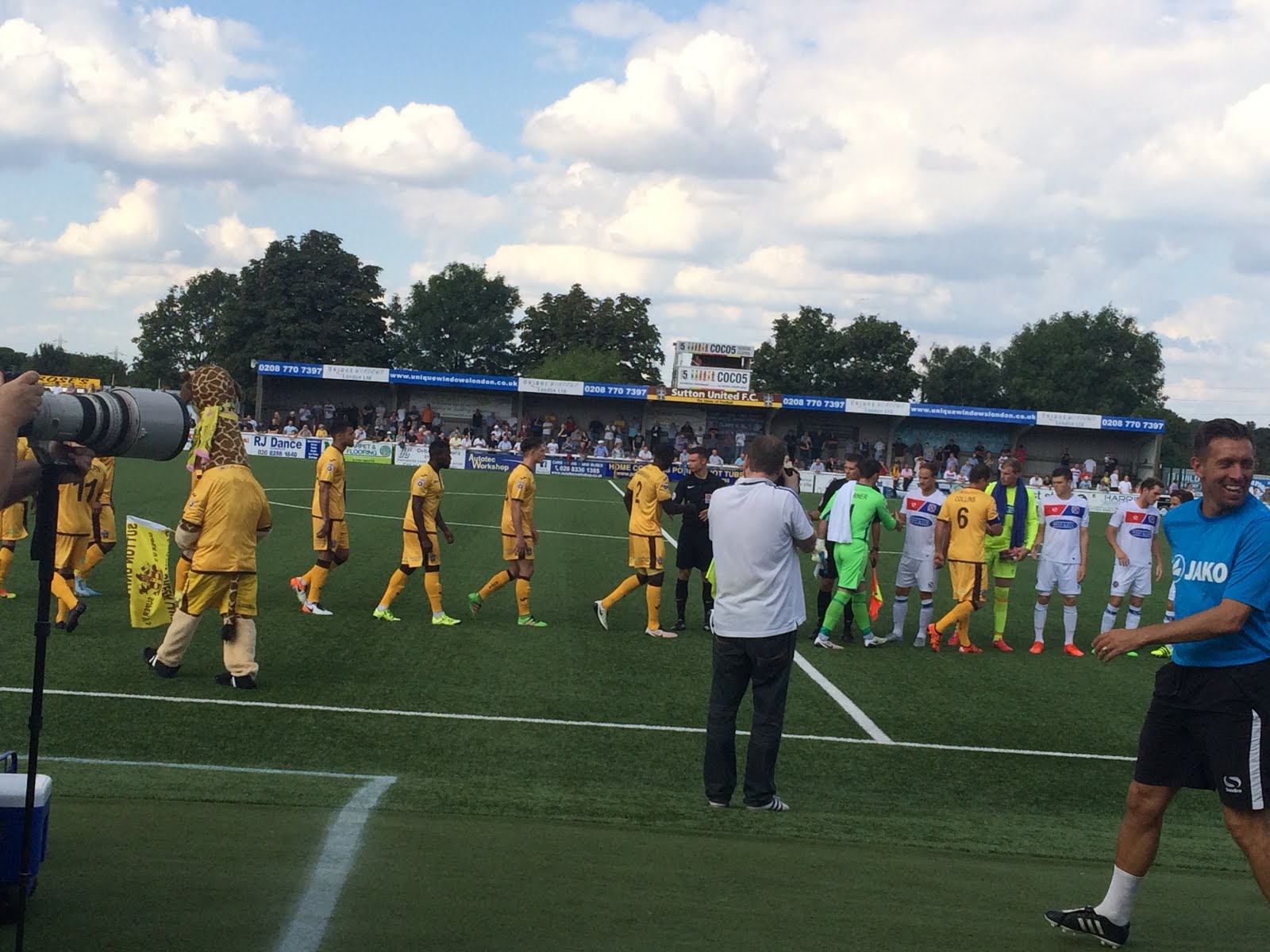 The Formalities
I rush round to make sure I get a photo of Rossi getting his man of the match award and thanks to Natalie I have a better image than the one I previously took – thank you  My blog record now reads as written seven, won five, drawn two and lost zero.
A note must go towards today's attendance of 1951 – an excellent feat considering that a) it's a Bank Holiday and b) the usual Bank Holiday lack of trains meaning it was a proper pain for the visitors to get to us. I can only imagine that had there been a proper train service then a 2000+ attendance may have been achieved – however I am predicting this number will be reached when we play Tranmere Rovers in front of the BT Sport cameras in a few weeks' time.
Today welcomes another Strikers are Key draw done by Mr Barry – I actually fear Natalie and I's syndicate being drawn and us being the first not to win the contents of the safe. However, it is the syndicate of Mr Chalmers and some other members of the Gandermonium party that are pulled out. As Chalmers picks out a key Adrian lets out a huge cheers as he realises Chalmers has picked a dud key – unlucky buddy!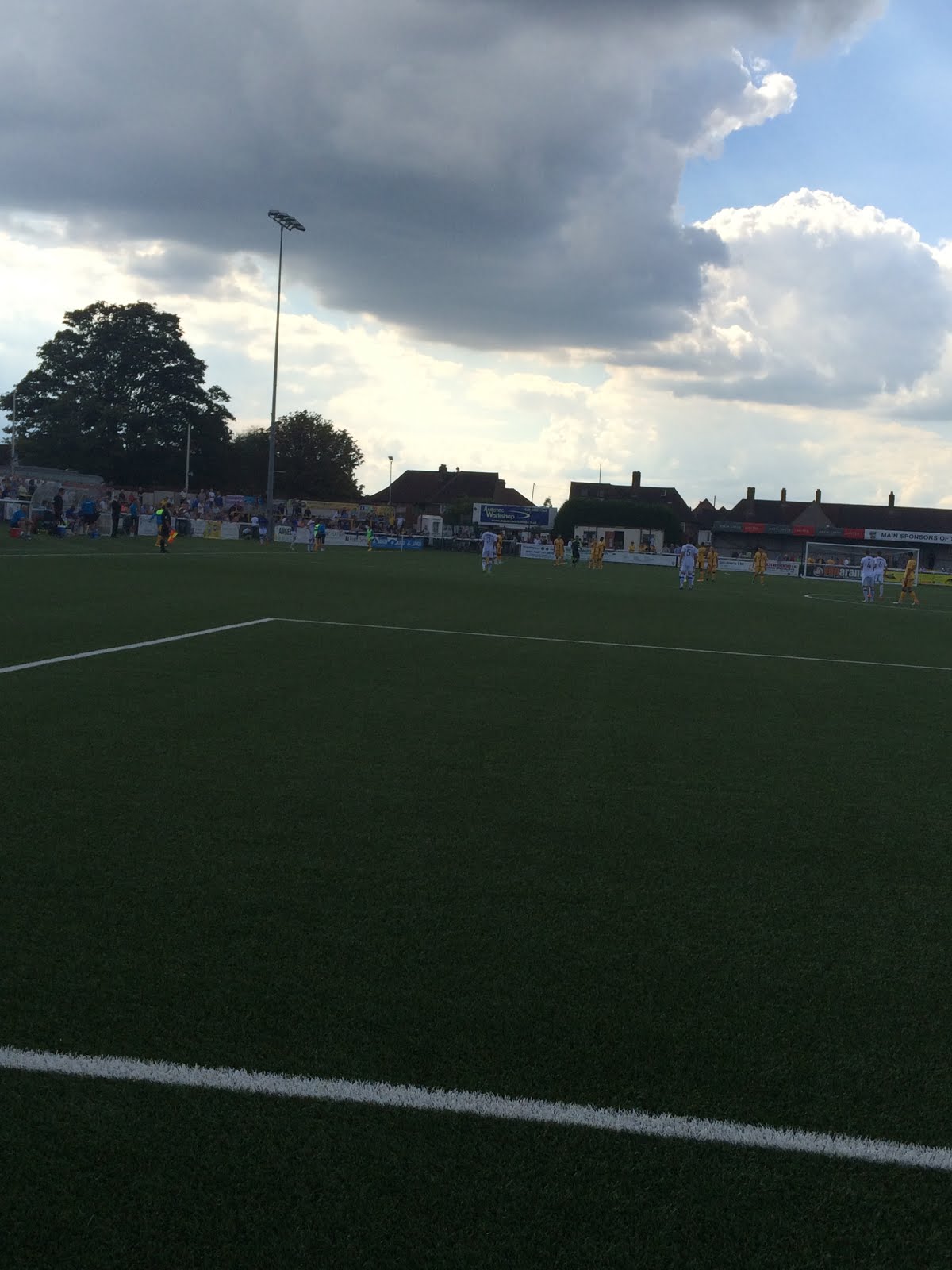 Sunny Bank Holiday Football! Oh…
After the bar starts to die down in numbers it's time for us all to head home, as it's a Bank Holiday and we're all working tomorrow. Still, I only had the one drink today as my sister was kindly cooking me dinner, which Mr Dukey offered to drop me back to mine for – thank you squire, which was a homemade lasagne, but what was nice about said meal it was the first time in 10 years that it's a proper family dinner consisting of just my sister, mum, dad and I.
I'll now hand you over to Taz/Dukey for what promises to be a great weekend at Gateshead even if it means one has to be ready by 5am on Saturday morning for the long drive up North. But I am looking forward to the night out in Newcastle – it's a fun city trust me!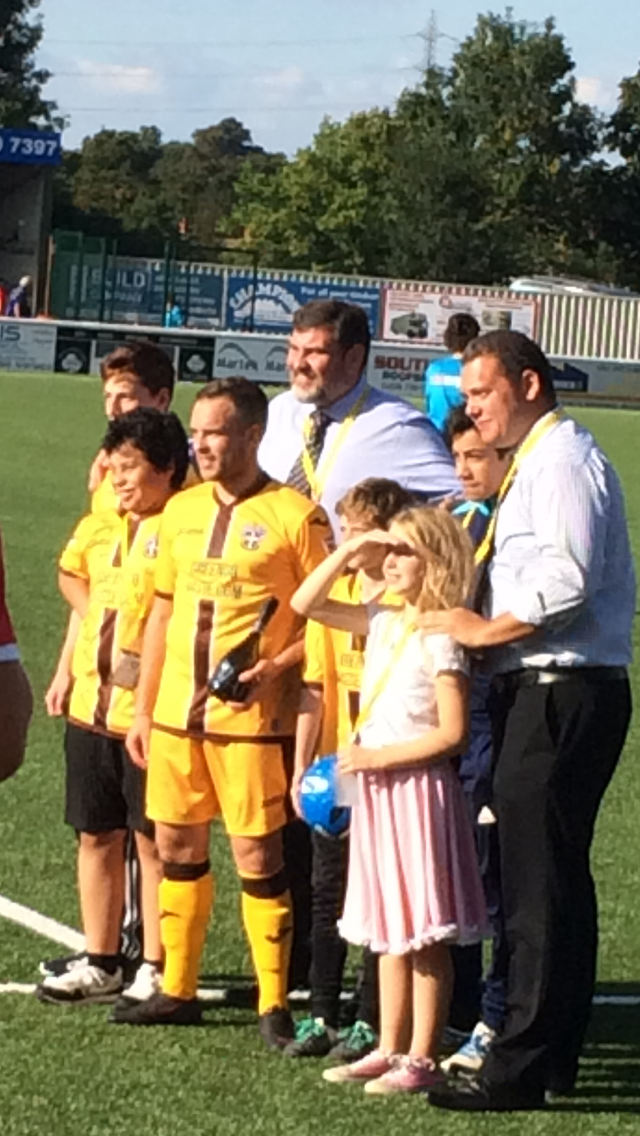 "Oh Ross, OH ROSS!!"
Wise men say……
Robbo