Well I didn't see that result coming. A win maybe, but a damn near thrashing? After struggling to beat lower opposition the week before, I felt that Saturday's game might be a little harder than what we experienced. I mean, just by looking at the form guide, you saw two teams in the upper echelons that could no doubt have cancelled each other out in a drab 0-0 draw.
With a whole month to take off due to the usual anal annual leave building up, I somehow got lumbered into doing this blog. Not that I'm complaining, you know me I never moan about anything. Only my 27th birthday this week that's all. And do you know, with time to kill being at home I've always wondered why they don't put much on television for man of my tastes, legal reasons I guess.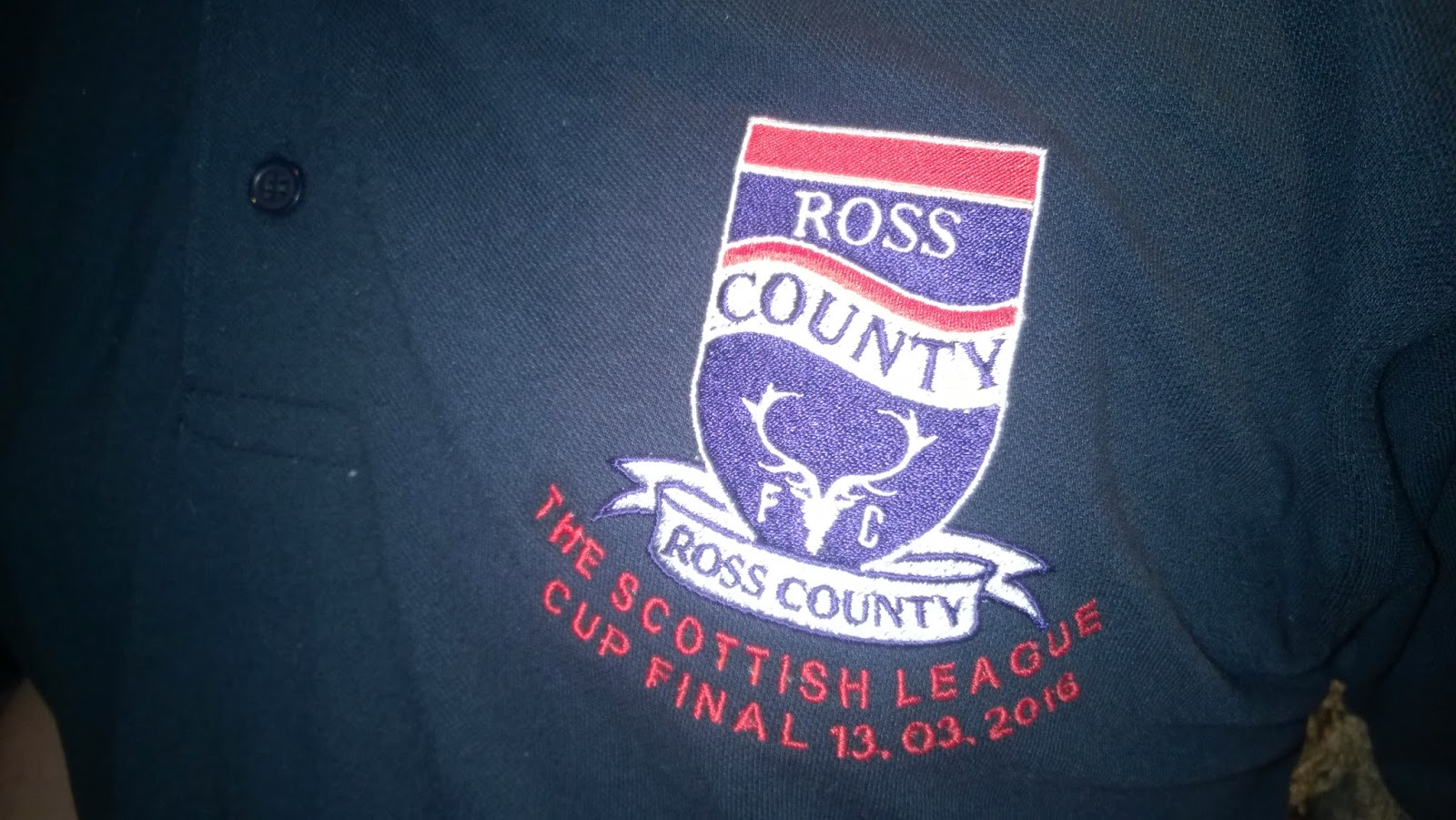 Well that's odd….
This weeks train was going to be the 1203hrs to West Sutton. And for some strange reason The Firm Leader always arranges to meet earlier than needed, and them complains that we're early! I mean, I haven't seen anyone moan as much as that since someone had to go to Halifax! But with him doing me a special favour next weekend I can't really lay into him too much.
In the bar were the usual boats. The only ones missing for today's entertainment was Southampton Steve (Chelsea at home) and our very own pegging specialist Juan, who had decided that Hever Castle was a better option. Hey, whatever floats your boat I suppose. With a fair few Margate fans arriving, the place seemed to fill out before the team sheet arrived. Couple of surprises with Dundas on the bench and Fleetwood not even making the squad.
There also was a welcomed return of a former player to our club. Jamie "get up its only a scratch" Stuart. He even remembered most of us at Gandermonium and had a nice little chat with the boys. Unfortunately he was injured so wasn't going to play. I even said that because of that, I wouldn't be able to give him any grief. His reply was to simply remark "You probably will anyway".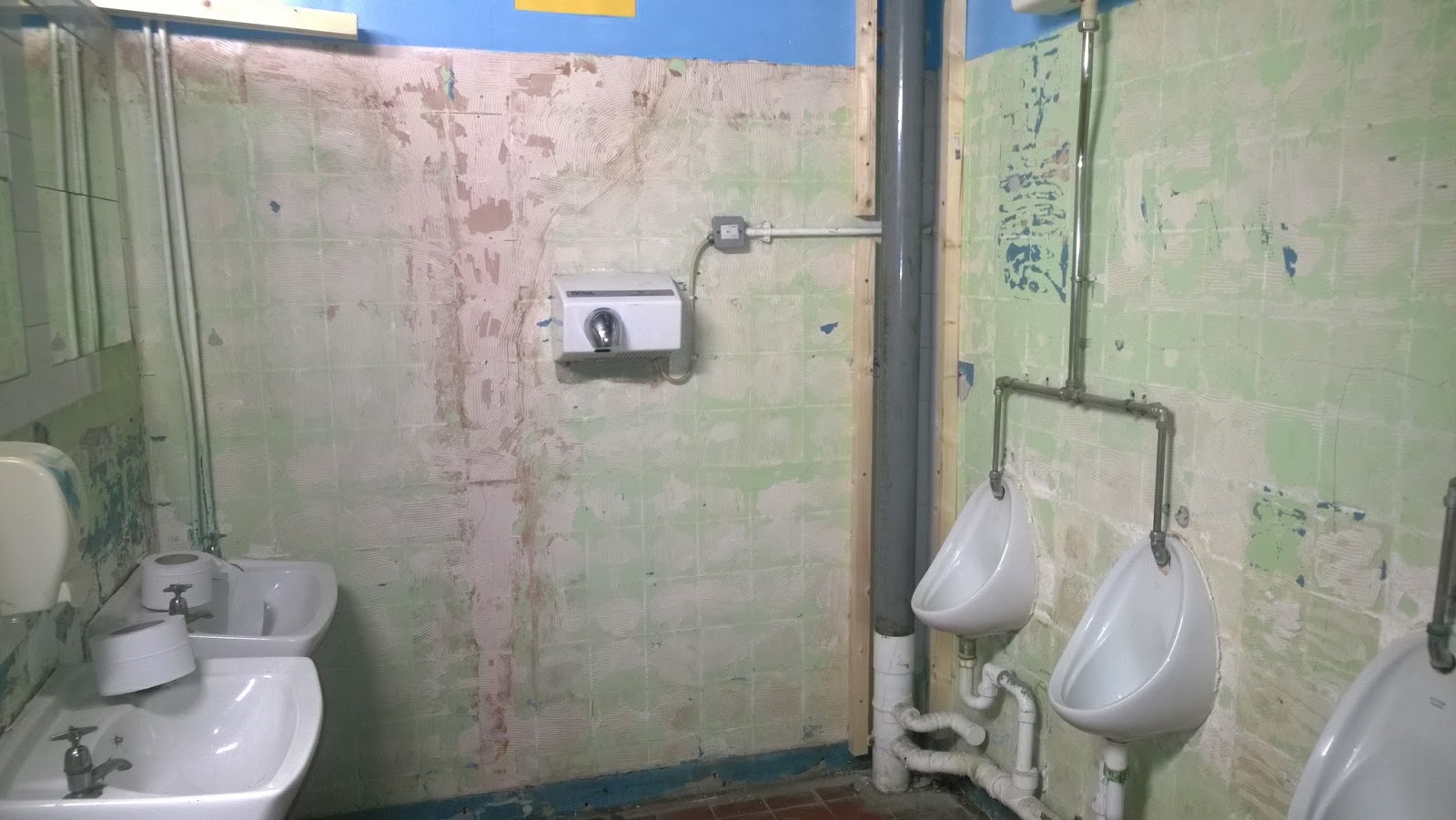 Still needs some work….
Worner, Amankwaah, Wishart, Beckwith, Eastmond, Downer, Bolarinwa, Gomis, Burge, Fitchett, Stearn. Bench Warmers: Wright, Dundas, Bailey, John, Spence.
For the first quarter of an hour, both teams tried to suss each other out with neither keeper really tested. This was all to change when Bolarinwa was wrestled down to the ground. Up stepped the new man Burge to test the Margate keeper Lewington. His shot seemed to be heading straight to the keeper when suddenly he flapped at it as Fitch tried to get his toe on the ball and instead managed to guide it into the roof of his own net. 1-0!
With our joy at the first goal still in the air, we were given another bite of the cherry with a penalty. It was actually the same fella that gave away the free kick for the first goal, again doing Tombo. Up stepped Fitchett to slot the ball home, only for his kick to the right of Lewington to be at a perfect angle for him to push the ball away. One day we might get a penalty taker that can score more than he misses!
Still applying pressure on the Margate goal, Sutton did manage to get the second. Once again it was the Margate keepr that could claim the assist and be apologising to his bench. This time he managed to beat Fitchett to a through ball, only to pass it straight to Bolarinwa in the middle of the park. For once, a quick shot was forthcoming and it managed to beat the retreating Lewington & his defenders from about 40 yards. 2-0!
After a quick snifter in the bar, we all made our way to the place were all the cool kids hang-out, namely the Shoebox. With Gravesend Ebbsfleet once again drawing at home, this was another chance to claw some ground back. Surprisingly also, the other Thanet side was winning over the wall in the other side of the borough.
From the start of the second half it was more when rather than if Sutton were going to get the third goal. Bolarinwa in particular absolutely kept on raping his guy every time he took it down the wing. And once again Green was at fault for the penalty. After the keeper managed to save a shot from Bolarinwa, the ball looped into the air and as Tombo waited for the ball to drop, Green clambered all over him. The ref pointed to the spot and Gomis this time smashed the ball into the net. 3-0!
Minutes later, Gomis did his best Mark Watson impression by skying the ball so high from around 3yrds out it managed to land on someone's greenhouse in the gardens behind. Moments later Fitchett got onto the end of another Bloarinwa cross and guided the ball inside of the near post. 4-0! Game over. Shortly after, Bailey was brought on for Eastmond and then Wright came on for Bolarinwa.
With the game all but won, Margate started to grow into the game. Even after Stearn was substituted for Spence, the pressure increased. Christian Jolley (yes, he who scored against us in the Ryman play-offs) was their main threat. Having a goal disallowed for offside and hitting the post before finally getting a late consolation which stopped the Chairman from having to fork out for a clean sheet bonus this week.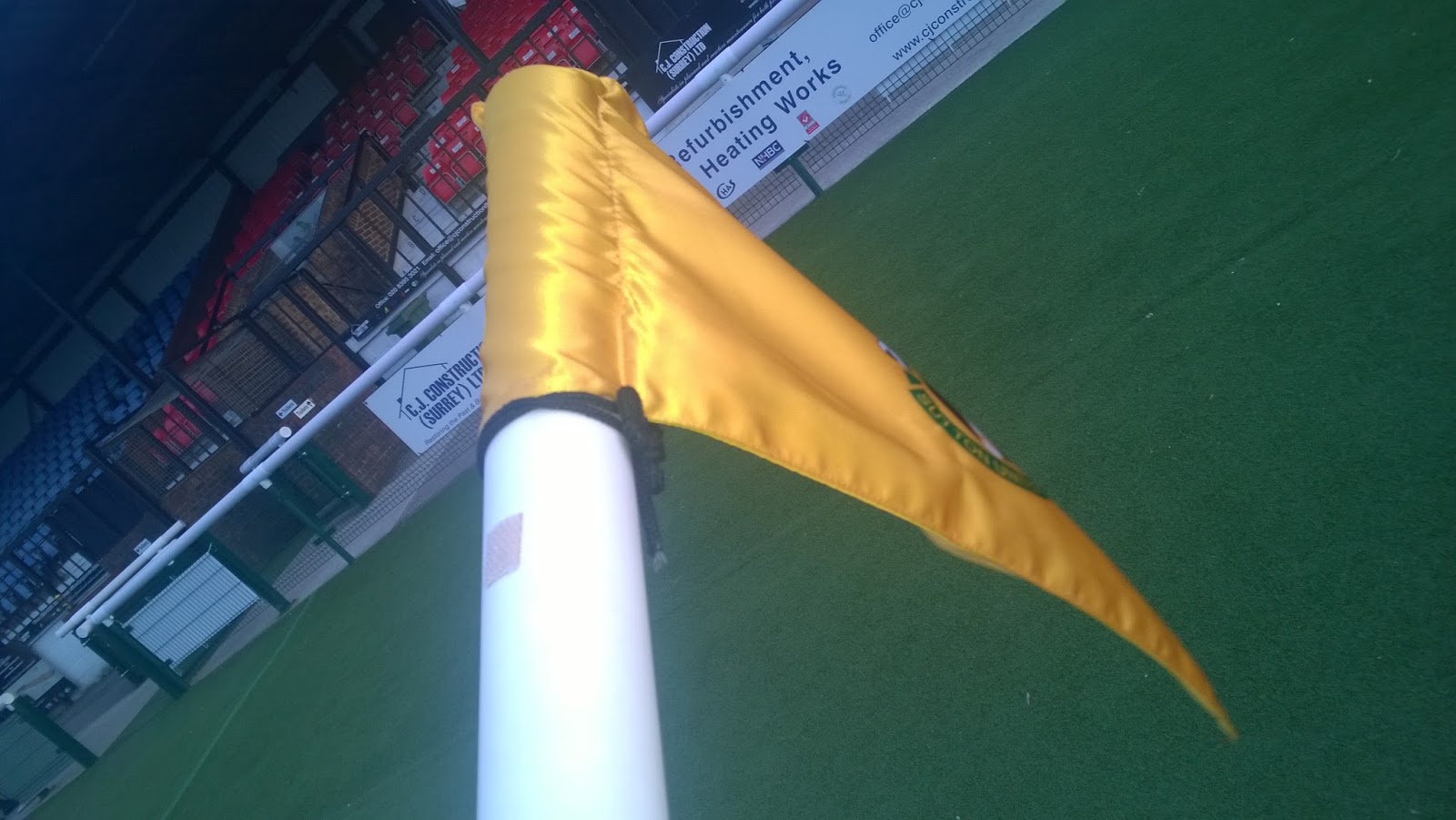 Perspective. And a strange one at that.
Normally, at this point I would usually come out with the same spiel about doing the nets etc. etc. But not this time because we can instead look at a little post match incident. With seconds to go Margate thought the ball hand gone out for a throw. It fuckin' didn't! Ref blows full time and we begin to clap the team, whilst this is happening, one Margate player begins to remonstrate with the linesman a bit too much.
Fair play to the little fella, he stands his ground as he gets a mouthful of abuse, no contact but some stern words were said! Eventually the ref has had enough and produces the red card. So the player begins to walk off the pitch, but not before reaching the centre circle and then begins to get quite emotional again. He is eventually removed back towards the tunnel by players & staff.
In the bar we got word that not only had Gravesend Ebbsfleet only managed to pick up a solitary point (and lose two players to red cards), but also Maidstone had gone into injury time one up against Havant only to lose two bleedin' one! The only downer was that the Scum had eventually won 5-2 against the other Gate (Ramsgate).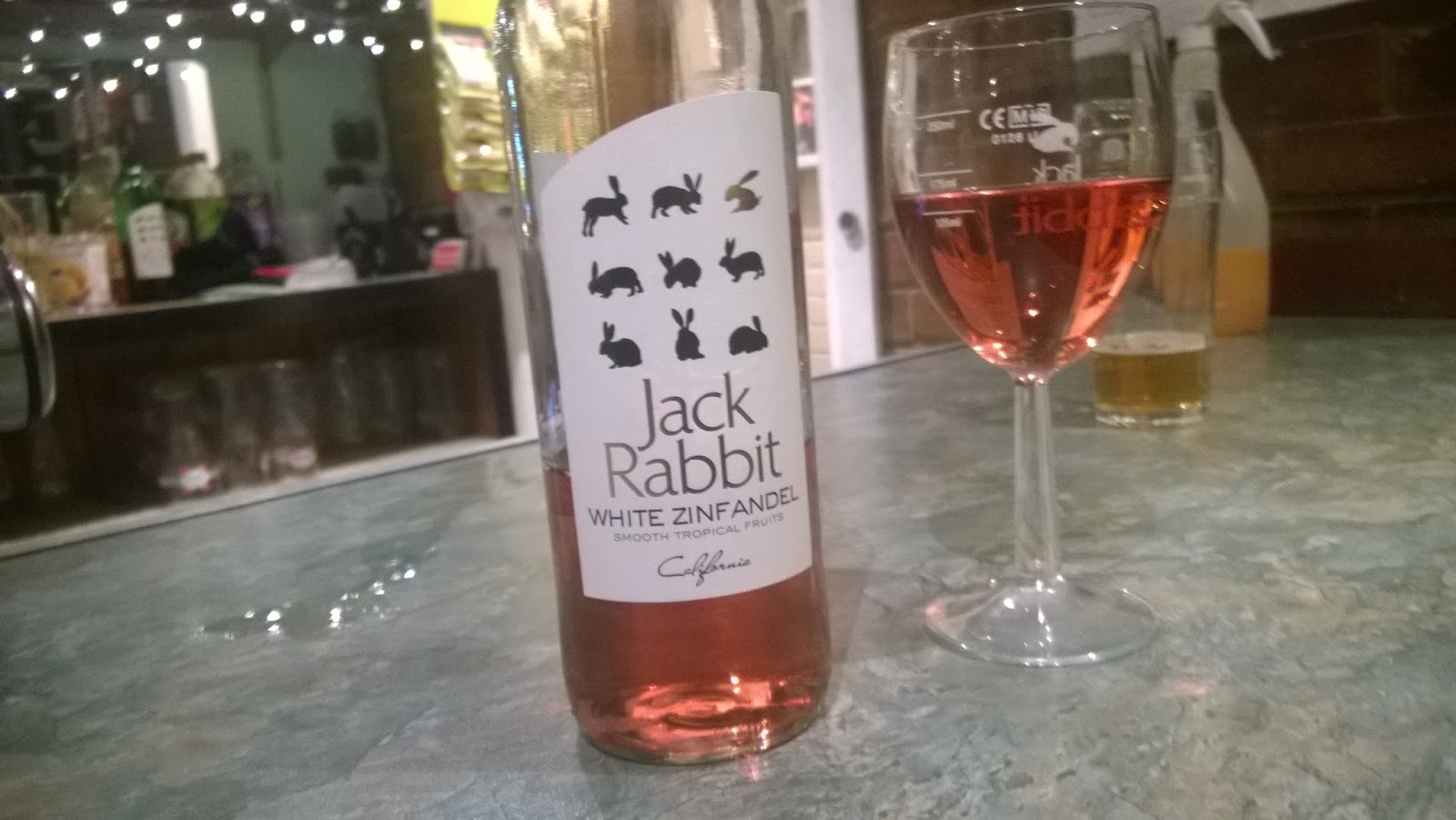 Glug glug glug.
With the drink flowing, we failed to get drawn out of the purple bag, even when it was one of our own doing it (Yeah, well done Keith, well done). But at least England won the egg chasing, well that was what I was told as I didn't pay any attention to the match on the box at all. Fuckin' shit sport. I even to managed to converse with another new Sutton fan. Can't remember his name but do remember his tattoos. Traz, like Taz but with an R in it.
After being joined by Mrs Firm Leader,who managed to polish off a bottle of plonk in no time at all, we eventually made it to Sutton. KFC, The Grapes & O'Neills were the usual haunts frequented. Even our great Hampshire pool player managed to rock up & join us. Looking back at some of the very blurry photos that were taken, some people seemed to enjoy themselves more than others. Must be the power of the Hat, eh Firm Leader?
As some of us were playing football in the morning, we decided to call it a day at closing time. The usual Melville trip awaited us and before the birds begun to sing I was home once again. Stale Buns next week and Taz has given me the day off. Not because it's my sixth anniversary (not that one! For not missing a game), but because he reckons I'll end up somewhere where I shouldn't. Like Hassocks. The problem is he's fuckin' right, I probably will! What? It's my birthday….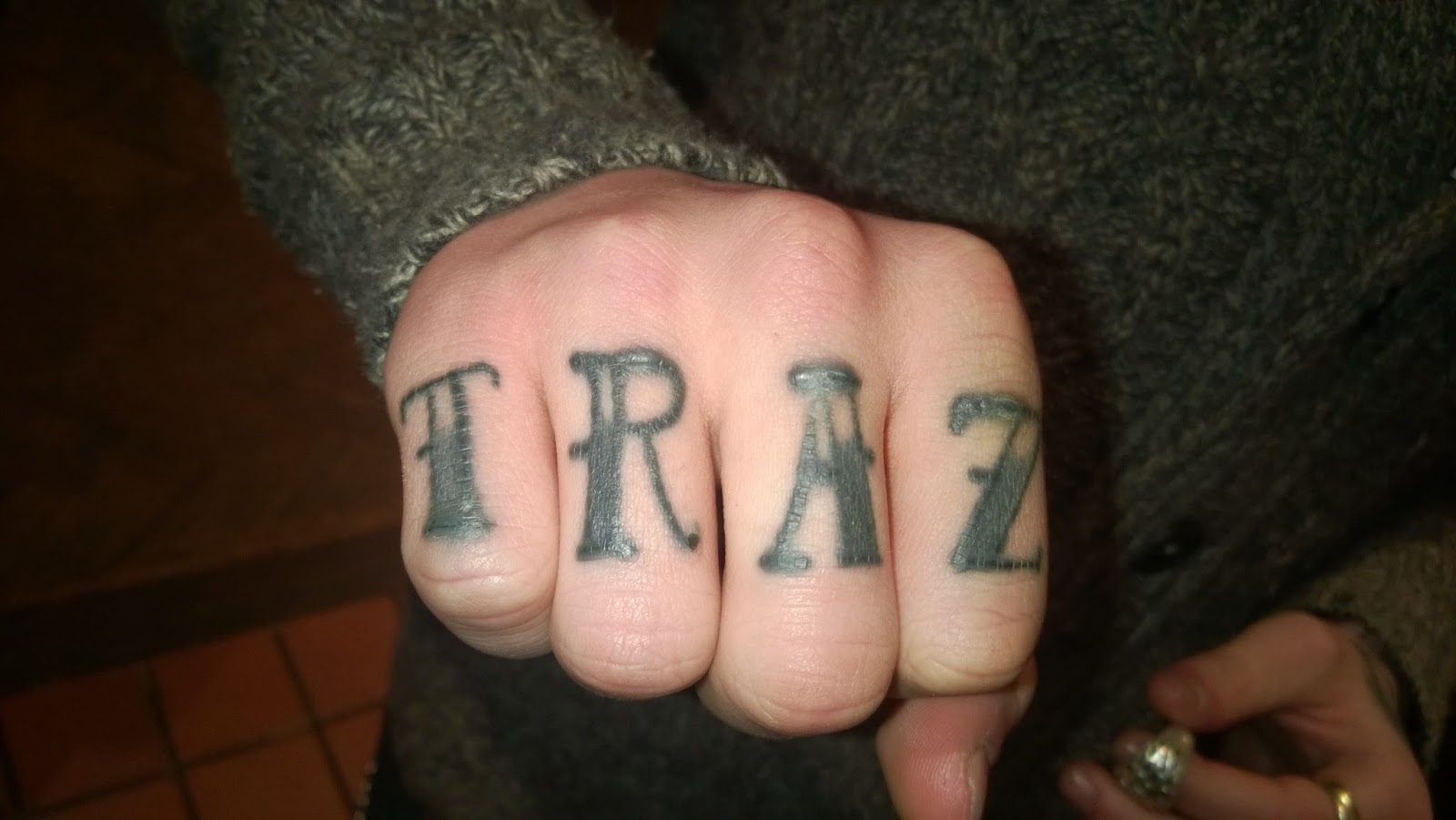 Fist bump!
Duke
Att. 884