As many of you are aware, we in The Firm can be quite a handful where drink is concerned. Most of the time it is ok because our fun is always regulated to an extent by the whip. And that whip is usually kept in the hands of someone sensible. Problems begin when it is not in the hands of someone sensible, like me. Because for this trip it was down to yours truly! Need I have to remind you of trips to Concord last year and Chelmsford to name but a few?
For 80 minutes today, it seemed that the game was going to go the same way as it always did away at Concord in the league with a 0-0. Of course, the legend that is the mighty Craig Dundas (392 games played and 91 goals to boot) stepped up to the plate & changed the game single-handedly with a traditional big man run n' bundle down the middle candidate for goal of the season.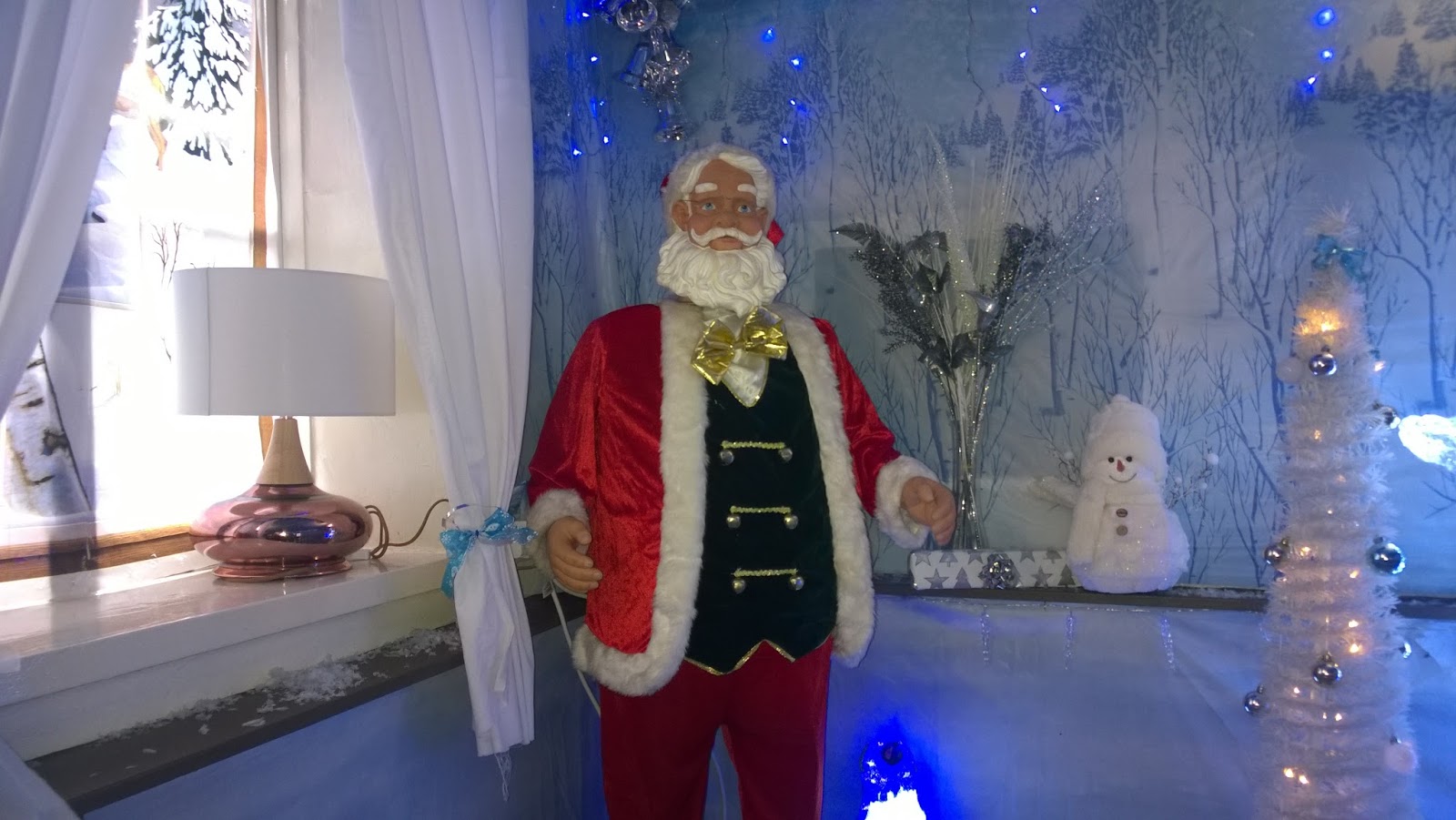 Has anyone got social services number?
After last weeks rather limp exit of the FA Trophy, it was down to the Firm to excel at what it does best. That is to say that we got absolutely "munted" in a German bar at Fenchurch Street. So imagine what happens when we actually win a match? In fact, don't imaging that because it could be rather disturbing and keep you awake at night, especially if you read this after the watershed.
By the time Friday approached, all ears were on our radios as we awaited the Surrey Senior Cup 3rd round draw. And for our victory against Walton & Hersham, who did we get? None other than a trip to Tolworth to take on Sutton Reserves Corinthian Casuals. Now the home of our very own Youth team manager, along with a plethora of former Reserve players is to take on what'll probably be the First team. Still, we'll have to wait for the new year for that cracker.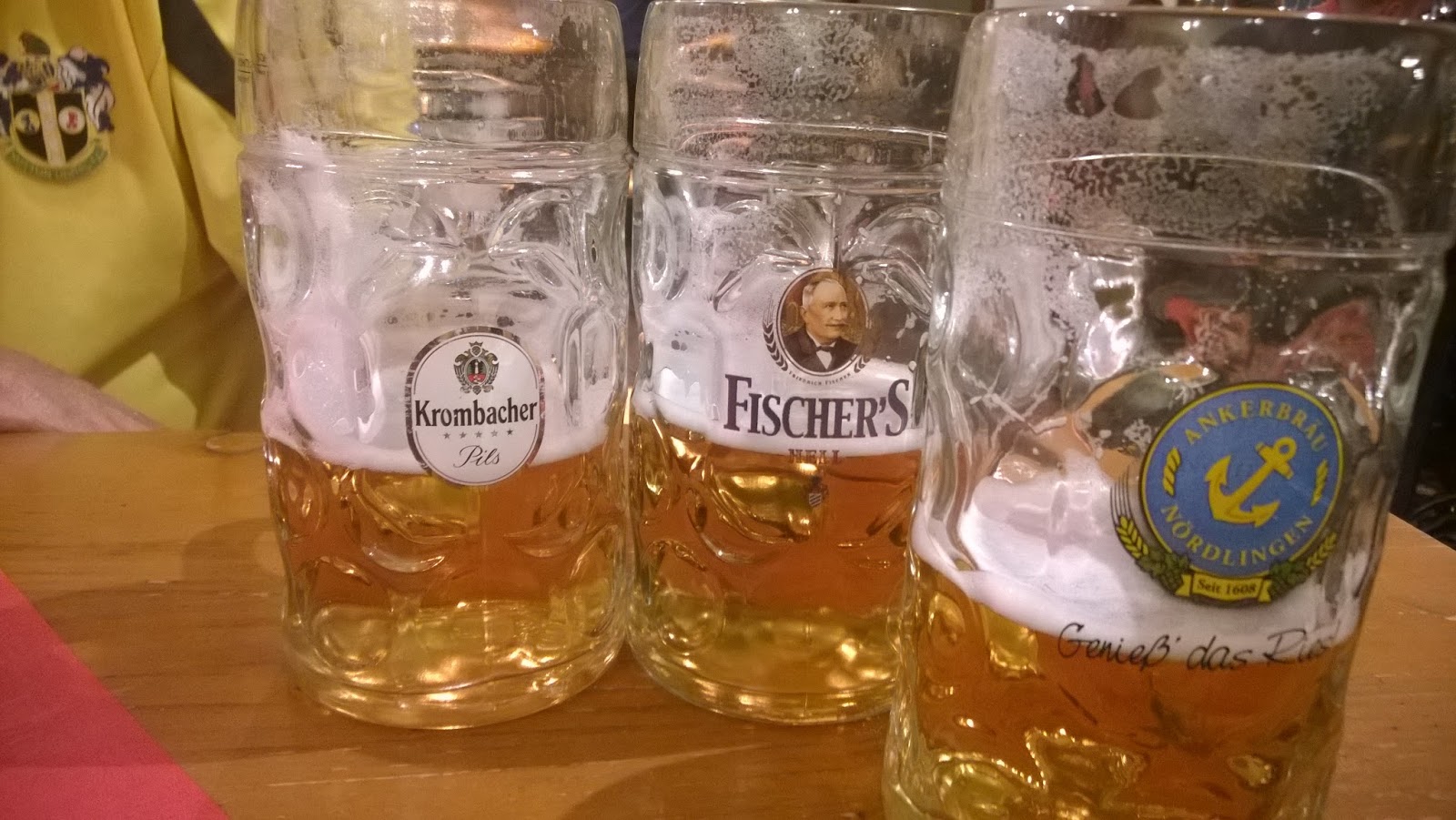 Draining.
With Taz off spending the day having a go on the wobstacle at Westcroft, it was down to Mr X to organise Saturday's little excursion. Luckily for him, all he had to do was copy & paste last weeks text around! With the same train as last week, there was a little surprise to see that the tea van was at the station for a change. Buying a tea for Mr X I waited for the now delayed train.
In the end carriage were the usual boats of 4 Days, Indy & Sean. But hold up, where was Mr X? Had I needlessly brought him a brew? Had he got on the wrong train himself? Well, the answer was that he was in totally the wrong carriage and had to walk half the way down the thing to get his cuppa. Also making a special appearance for the trip was Irish Pete. Funnily enough, the fella is in fact Irish and called Peter!
There was a little change in our plans to get to Tower Hill this week as we couldn't be bothered to walk over Tower Bridge. Instead, we decided to stay on the train to Blackfriars before hitting the tube eastwards towards the Tower. Mainly as it was fuckin' working this week! News then reached us that the Firm Leader had made the 1041hrs train behind us and would be joining us shortly.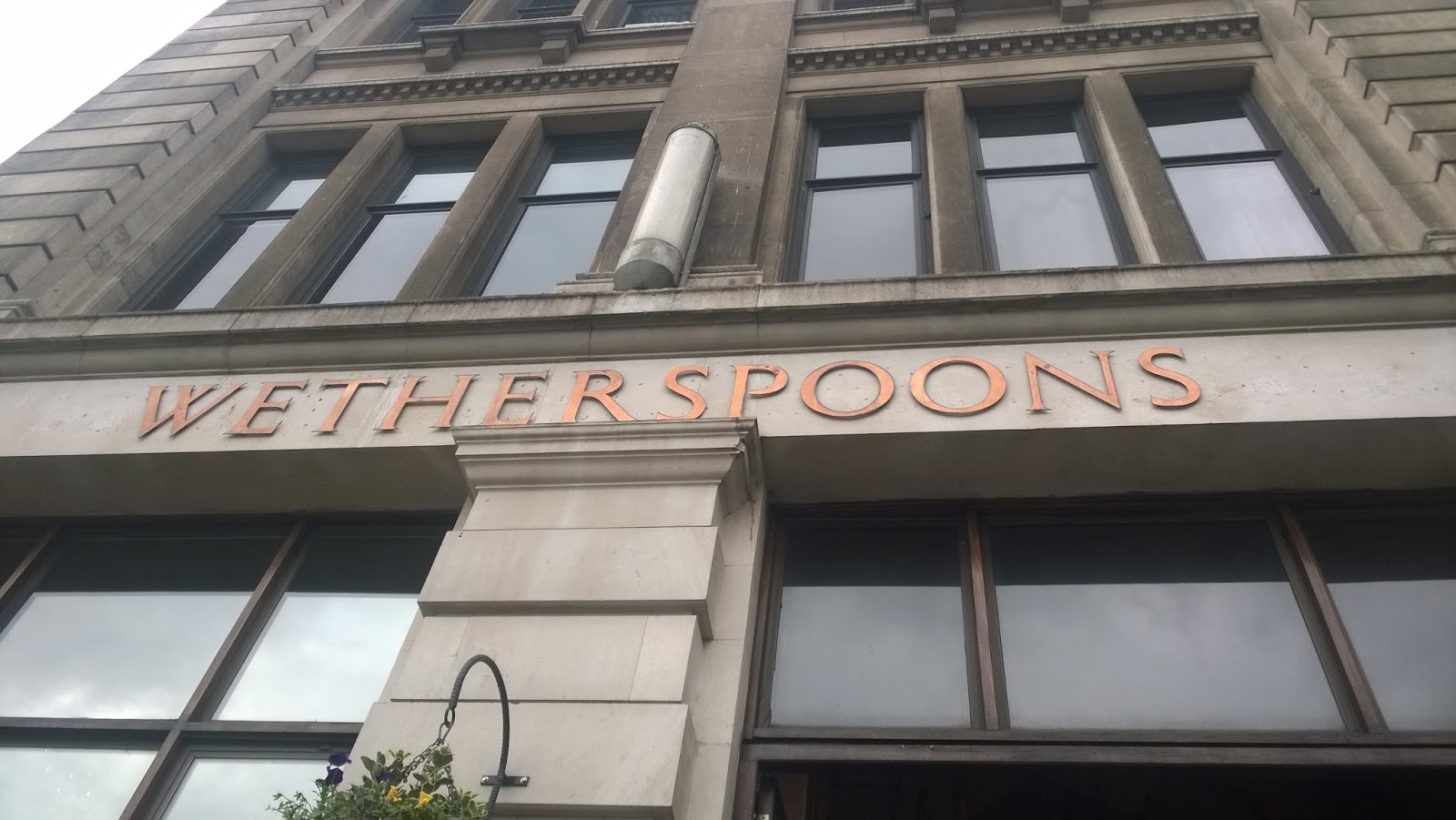 Look, it's cheap and stops Dukey moaning alright?
The first pub of the day was the 'Spoons where we managed to hold out for the Firm Leader and decided what train to get onto Benfleet. Irish Pete managed to break one of the cardinal rules of our trip and feasted on an English Breakfast, but as it was a special appearance we let him off on his faux pas. 4 Days offered to sort out the tickets and beer, so we figured there was no point in arguing we him and let him get on with the job. This was also after someone (not me for once) mentioned a 'Rerek Bukkake' after a comment of a possible 'sausagefest' in the German Bar later. That is of course referring to the massive sausage meal available on their menu and not the 'other' meaning.
The trip to Essex was quiet and depressing enough but it was thankfully short and eventually we were on the ground and made tracks towards "The Anchor". Unsurprisingly it was still covered head to toe in various ribbons and other Christmas related garb. Surprisinlgly the time flew past and before we knew it, it was time to hit the cab rank by the station and the ground.
The Firm Leader managed to do a 'Wardy', no not that thing with the baby oil, but get into the ground as a concession the cheeky bastard. Also surprisingly there appeared to be hot food available this week. Unfortunately for Mr X, he was the first one to sample these delights and after seeing the look on his face upon tucking into his nosh, we all quickly shuffled off into the bar for a drink instead.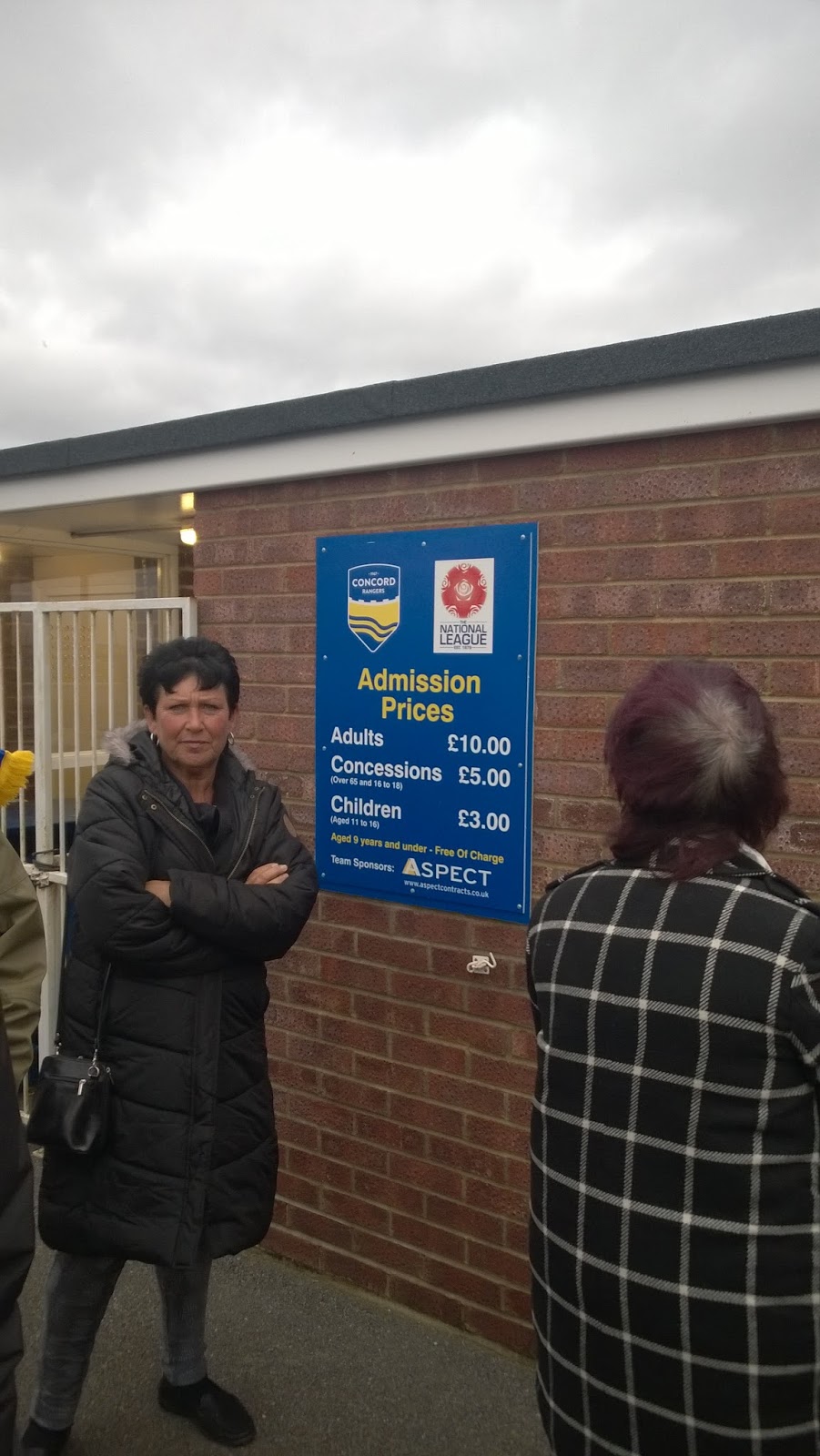 "Yes darlin'! Smoulder for me! Lovely stuff…."
Worner, Amankwaah, Wishart, Beckwith, Eastmond, Collins, Wright, Gomis, Dundas, McAllister, Fitchett. Bench Warmers: Bolarinwa, Stearn, Spence, John, Fleetwood.
With the wind very much swirling around the game started much like the league matches with both teams failing to finish off some early chances. Wishart probably had the best of the half but his shot somehow came off the hand of the keeper as he dived to his left and managed to loop up and go over the crossbar for a corner rather than in.
The real talking points of the first half was, not for the first time this season, the man in the middle. Mr Betts of Norwich seemed to have a rather distorted view of two teams. Little Wright seemed to pick up one of the softest yellows yet this season for a slight challenge on the massive Lurch that was their number six. Yet, one of their fellas managed to only get a yellow for properly poleaxing Worner outside the box.
The worst decision by Mr Betts was left for what seemed like a spot on corner. Everyone (including the lineman who signalled for it) could see that a shot had been deflected over. But to Mr Betts it was a goal kick. Sadly, thanks to the home club's attempt to charge SUFCTV to film the game it means that we will never be able to show you it for your own disbelief, but take it from those that were there, it was definitely a bloody corner.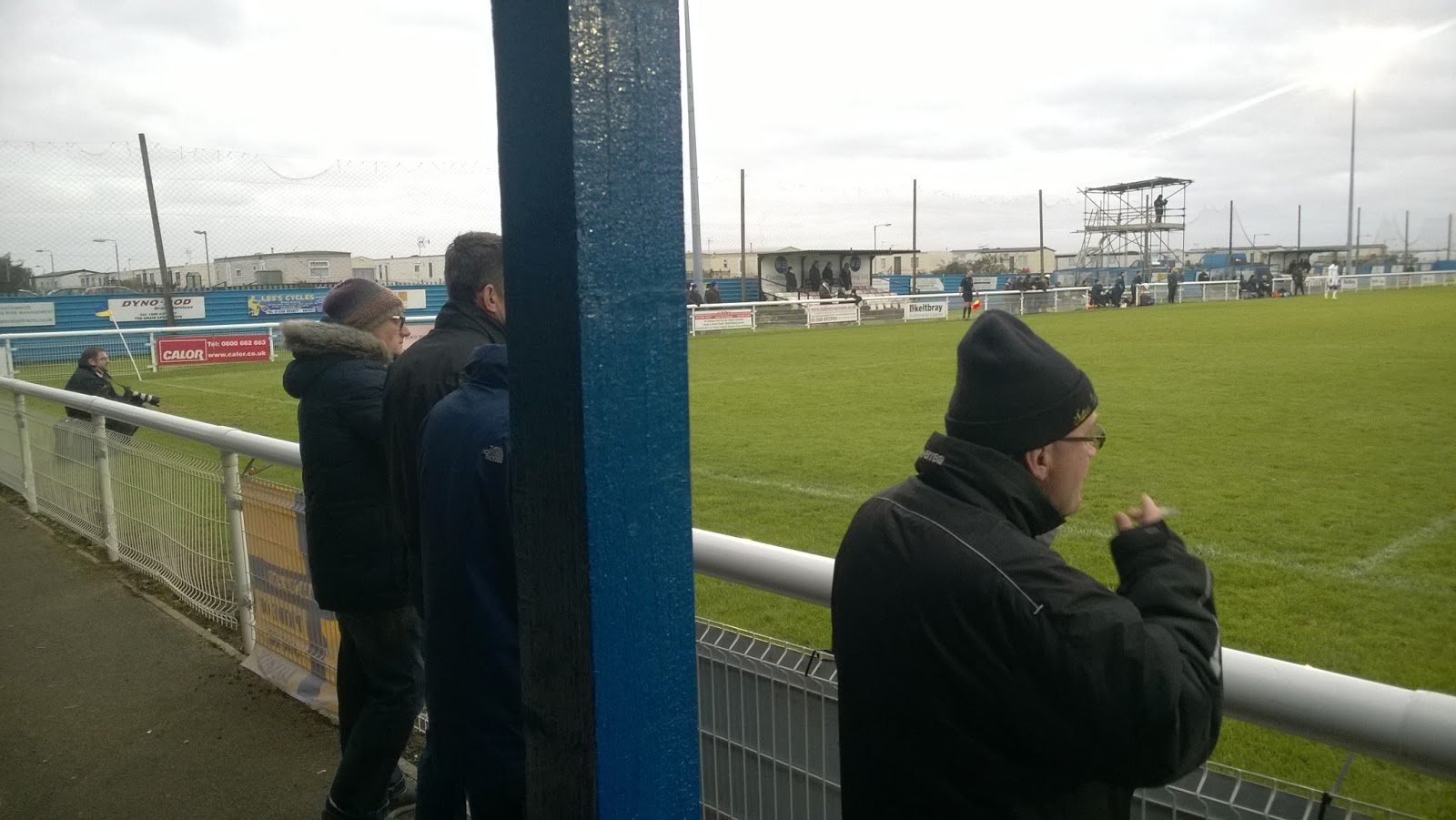 A post-match photo? No, you fuck off….
With a quick half time drink that took longer than expected to actually er….drink we moved out into the ground with the second half already started. By the time I'd got to the corner flag at the far end, I got to witness Fitchett do a near carbon copy of his one on one from Monday night. And once again he managed to have the ball taken away by the keeper at the last moment.
Failing to capitalise on several more chances later on, some of us began to think that the worst was going to happen. This was very nearly true when Concord hit the bar with a free kick. Having Wright & McAllister replaced with Bolarinwa & Stearn seemed to inject some pace for us going forwards, but we were still a little wary at times. A quick mention must be made of Concord player Lewis Taaffe who received a yellow for a cheeky slap on Beckwith. This because his dad has used the medium of social media to have a pop at the Gandermonium twitter account holder about 'sportsmanship', even though he wasn't there.
With time ticking on and another fuckin' 0-0 looking likely, we got to see a slice of classic Dundo. Receiving the ball in the middle of the park, he began to rumble & maraud towards the box. By-passing several players along the way he finished by curling the ball into the corner. 1-0! Cue massive celebrations behind the goal and the joy of finally seeing a league goal at Concord.
This was not to be the end of the excitement though because soon after this Tombola nicked a goal after seeing his first chance saved after a free-kick. 2-0! And there was still time for another as Tombola managed to beat the defender to a Stearn through ball and then bundled his way past the keeper before steadying his feet and slotting the ball home. 3-0!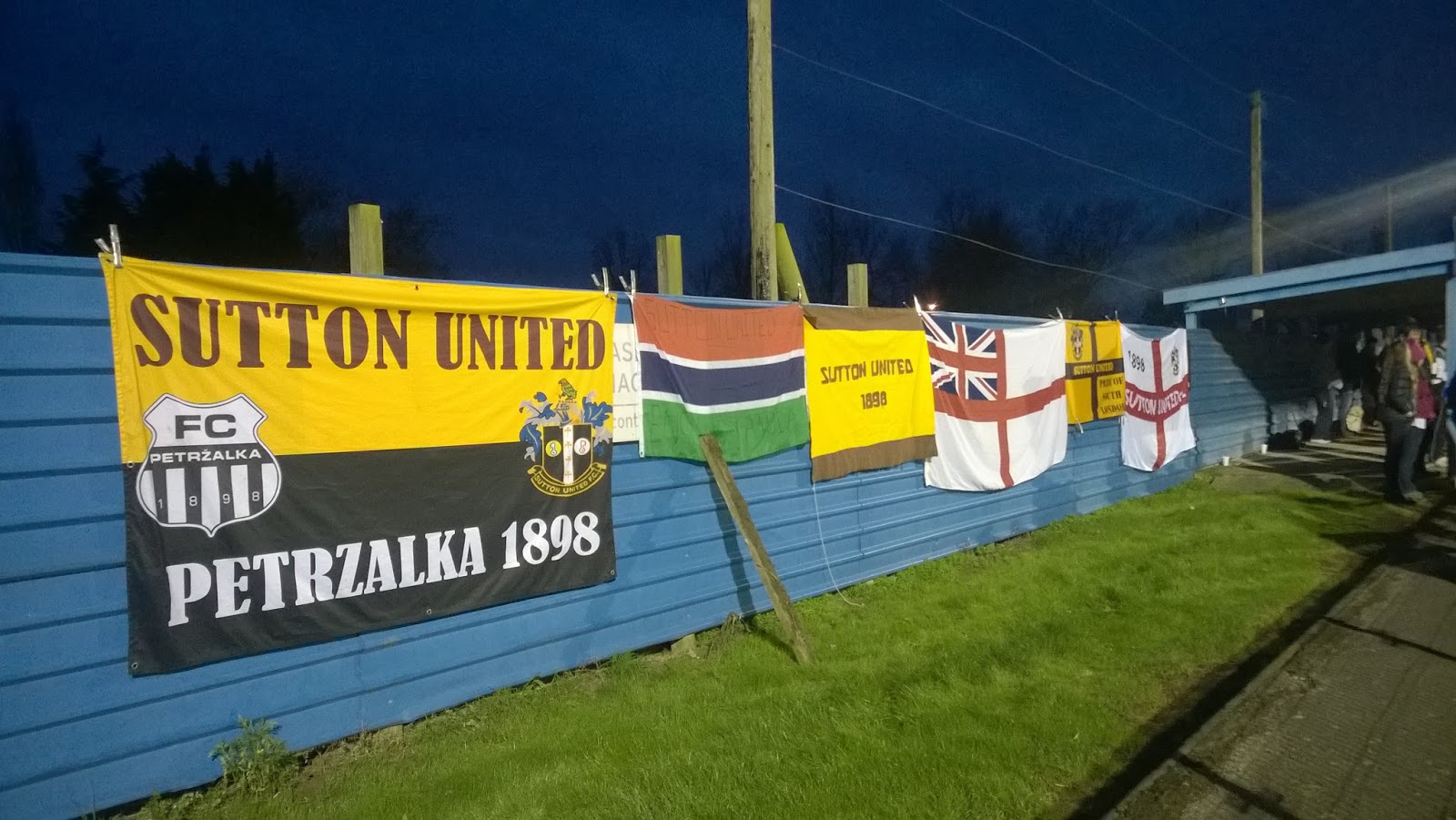 Looks like it's laundry day….
After the match and celebrating the team off the pitch, it would've been rude not to gloat in the bar of the home team. Besides, this was the only option available to us (other than standing outside in the cold like last week) as we seemed to have some trouble getting off the island. I forget how many numbers we tried before finally getting a free sherbet but it was over a hour before we'd managed to sort them out and get back to Benfleet.
Back in "The Anchor" and we settle down to watch the second half of the football on the box. Still can't believe that once again Chelsea fell at home. And to lowly Bournemouth! The Firm Leader continued his Wardy-like behaviour and thought it was a great idea to buy everyone some monkey nuts. So we chomped through those as we discussed the plan for getting back to town.
With a plan dreamt up and put into action we moved off towards the station, only stopping to stock up on some more light refreshments in the style of San Miguel. It has to be reported that with no toilets on the train someone later skilfully managed to use an empty beer can as a last resort. It didn't take us long before we were back at Fenchurch Street and within sight of the German Bar. Surprisingly, we hadn't got ourselves barred last week and took residence upstairs.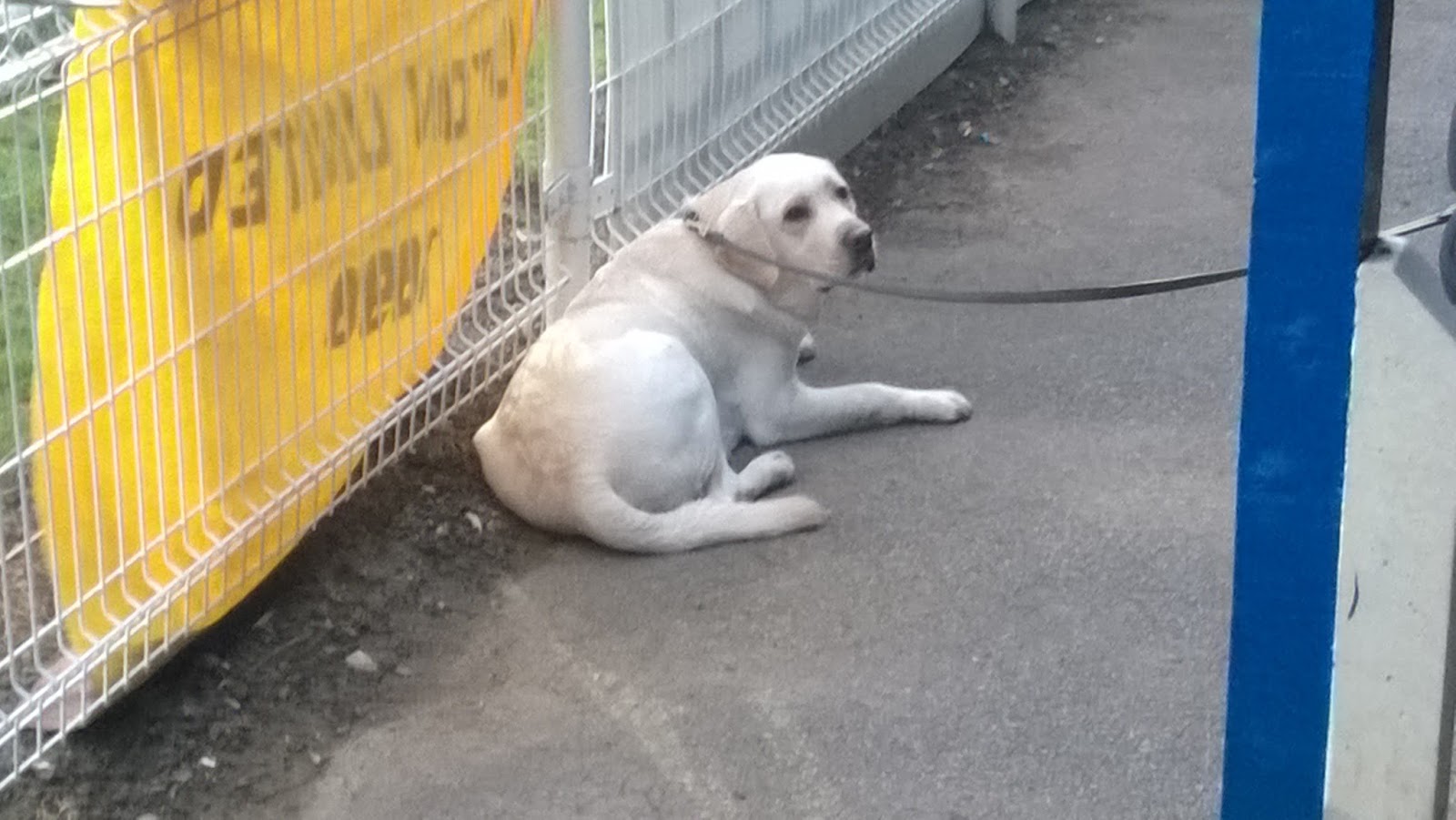 Woof.
Sutton's very own answer to Neil Maddison soon arrived to join the party after watching the Saints fail to beat Villa. Not too sure why we were handed a free shot of Jager (something to do with the tube apparently) but we didn't complain. Whilst in the toilet, Irish Pete had disappeared and after settling the bill (another £160 or something) we said goodbye to Sean & Indy who were off back to the Village and headed downstairs for a little boogie woogie.
By this time, we were all understandably a little worse for wear and eventually we decided to call it a night. Unfortunately for us, with public transport thin on the ground and requiring a bit of effort, the Firm Leader had decided that enough was enough and demanded a cab home. And when the man says jump, you say 'how high?'. So an Uber taxi was sent for and the remaining souls bundled into it for the journey back south of the river.
Now this may not have been the cheapest of rides ever (rumours are Mr X burst into tears on checking the bill the next morning), but we did all make it safely to our front doors. Well almost everyone. After Southampton Steve was dropped off, it was decided that The Firm Leader was next on the list. Whilst giving the old boy a hand to his door as he was a bit tired & emotional, the sherbet took off with Mr X leaving me to stagger walk off home on my jack! Oh well, lucky I don't live that far away.
Oh yay another away day next weekend! And it's off to Maidenhead again as we take on Hayes & Yeading at their squat. Let us all pray now that someone more sensible takes the whip this time round and we don't end up at the Honey Pot. Or a house of ill repute even. Or the fuckin' German Bar again for that matter! Cause at this rate I'm going to have to cancel Christmas.
Oh bugger, reminds me, I still need to buy some presents!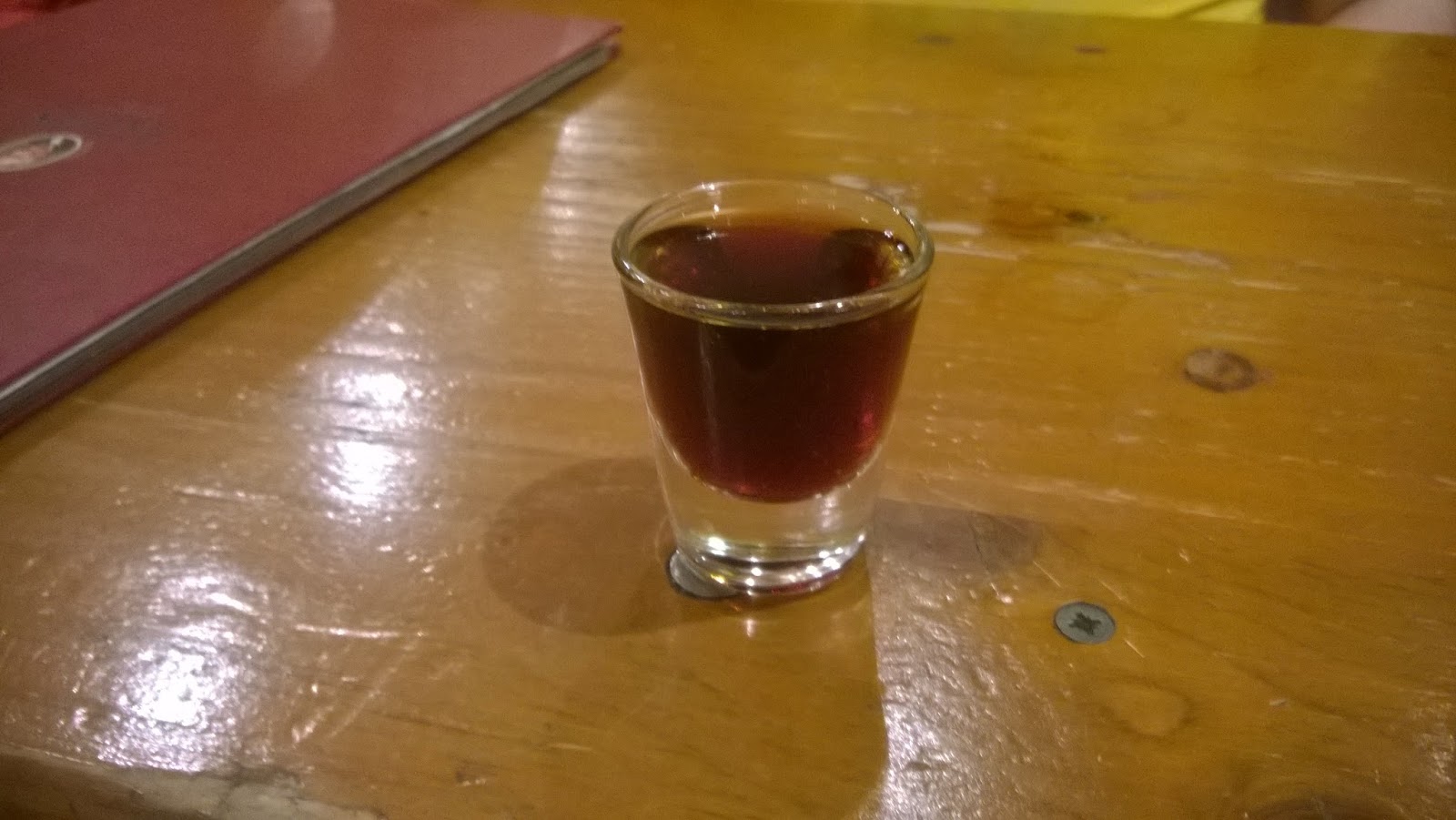 It might be small, but don't let that fool you. It's pure, unfiltered evil.
Duke
Att. 307