Bollocks, I knew I should have volunteered to do the Oxford game – a feisty Monday night encounter against a top side where we showed our mettle and should have really come away with all the points. A clear sign that we were pushing on – or maybe not?
Like so many wannabes at this level I have thus far been restricted to two early pre-season run outs and have had to wait until after Bonfire Night for a chance to shine when it really matters. To be fair that is partly down to a process of evading the Gandermonium editor which has included going to extraordinary lengths like travelling to away games undercover with a carrier bag of Stripe via locales such as Polegate and Effingham but on Saturday I ran out of road and Hayes and Yeading was my dubious reward.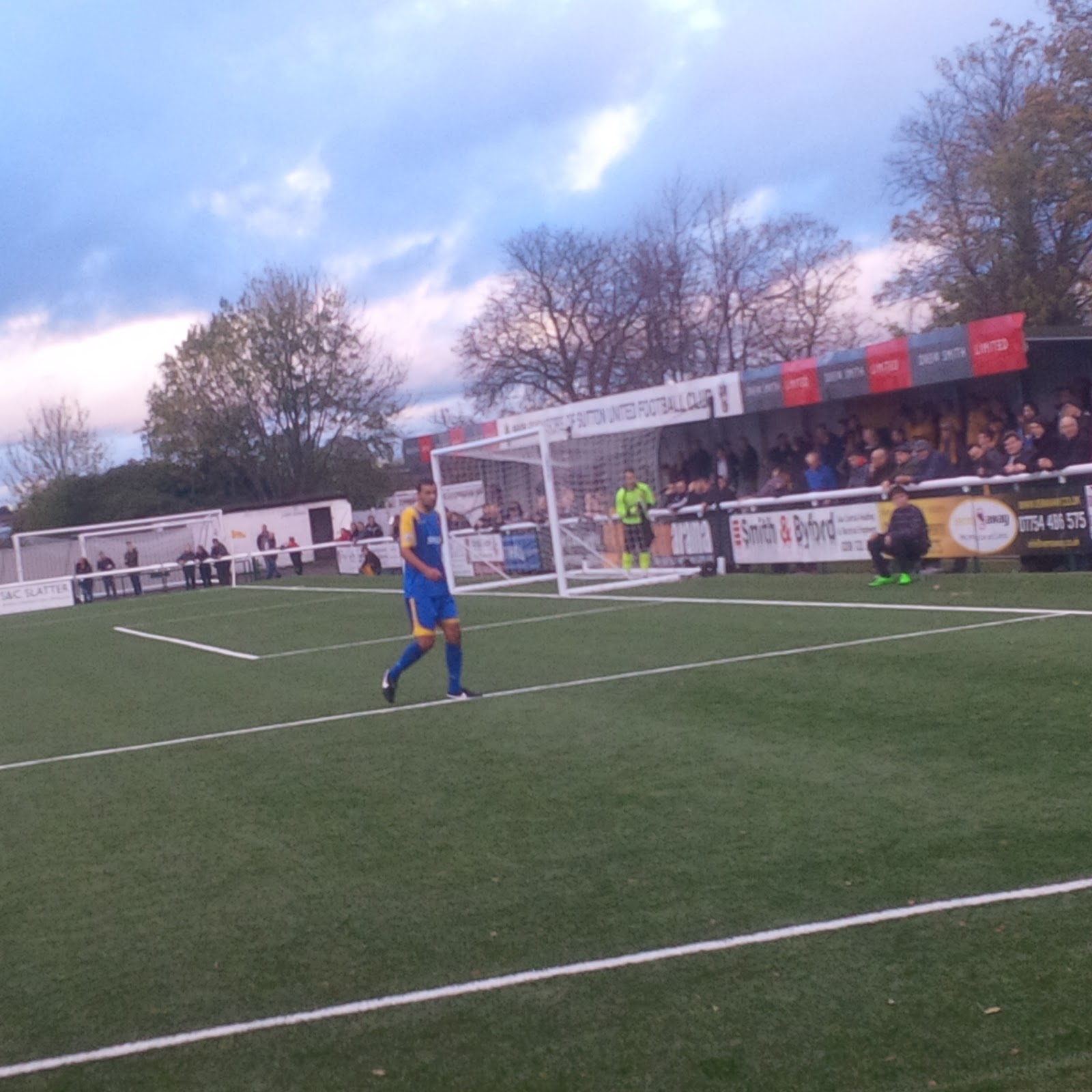 Stuff! Happening!
I really should have known what lay ahead. Even a consummate snake oils salesman like your humble narrator can only roll so many turds in glitter but with Christmas looming you have to remain optimistic that one of life's sparklers is about to be planted in your egg nog. The morning started grey and wet but that didn't stop me wheeling the bike out for a spin around the manor to check that all is sound and well. Racing past the Red Lion as its started belting down I was relieved to see that Wardy was there in good time to resume his door duties and we swapped some pre-match bantz before I hammered off back down the A217 in time to get some dry Y-fronts on.
News from around the patch was that quite a few games had been pulled due to the rain but we had no such bother with the old Fred Gee lapping it up like Dukey in the Grapes when the perfect storm of a hen party and a cider glut has blown down the High Street. Probably as good a point as any to shock you with the news that I am not a vegan. I only sling that in as I had to grab a guitar before heading up the road to the ground ready for a night of Clash tunes at the Veg Bar in Brixton where meat is murder and a sausage roll is social suicide. Mental note made to eat in advance.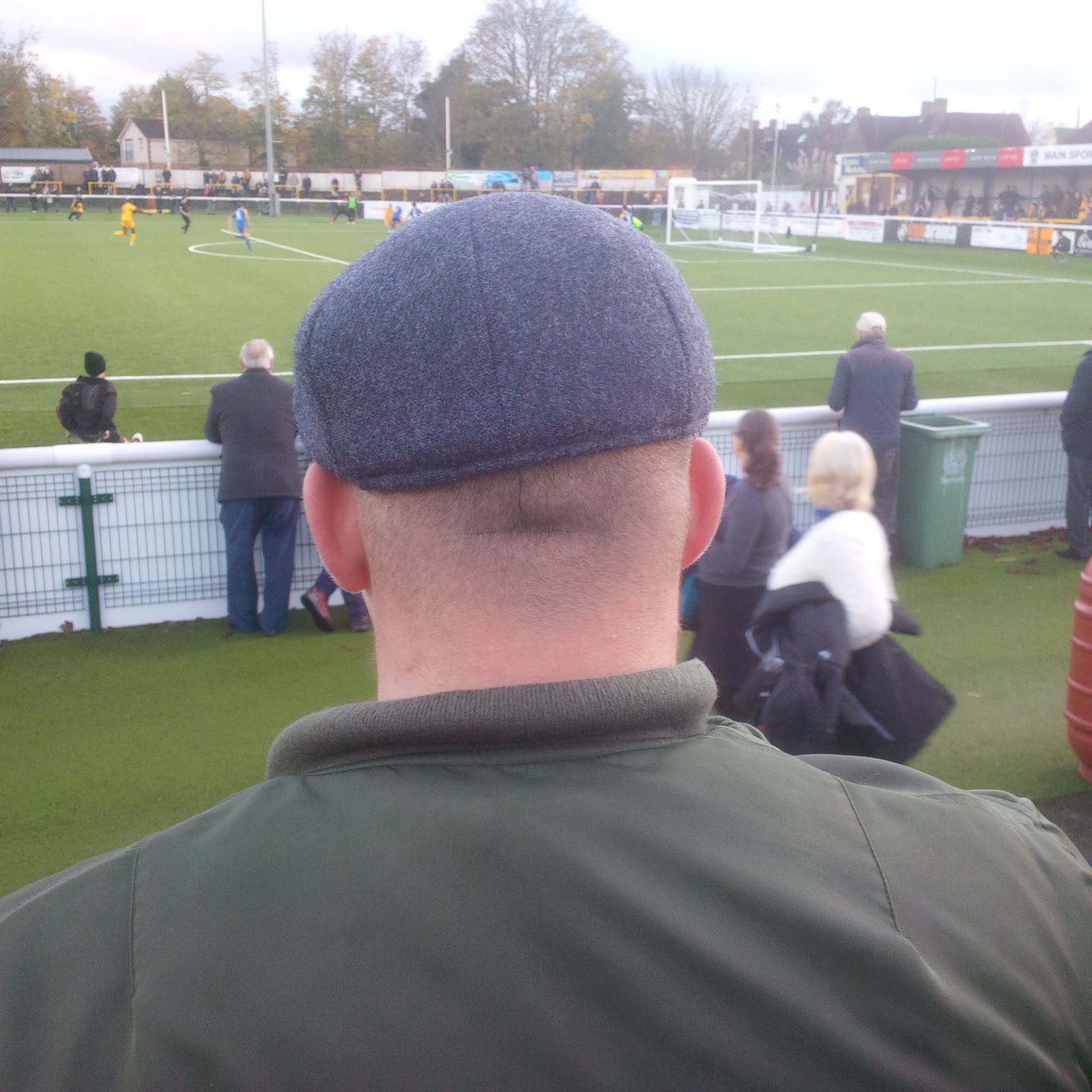 We've heard about these 'restricted view' tickets….
Dumping off the banjo in the club shop with the usual gags about giving us a tune blah blah blah I was down by the Shoebox in time for an impeccably organised and observed Remembrance tribute and in at the Collingwood End ready and waiting for kick off.
A quick chat with local punk rock legend Colin DooDah Davis, who was mighty pissed off that he had to work the night before and missed Killing Joke at the Roundhouse, and I was in position on the barrier to the left of the goal hoping for something exciting to fill my imaginary note book.
The pattern of the game was set fairly early and predictably. Hayes are a well drilled side who seem to work an economic miracle being perpetually homeless at this level but still managing to recruit a set of lads who stick to a plan, work hard and have an eye for the chance on the break. Fair play to them. We looked bright enough but it was Hayes who came closest to opening the scoring when Ross Worner was forced to pull off a good save after a loose pass let their striker through on goal. It was a warning.
That old chestnut of being able to find a striker who can routinely stick away 20 to 25 goals a season has had a fair old polish up lately. We lost Fitch to a hamstring injury which gave Fleets a chance to have a go for a decent chunk of the game but in terms of real first half chances we had very little to show despite some decent work by Tom and Ross. With the wind picking up a couple of free kicks in promising positions sailed harmlessly out of play and although we are playing well enough and have a decent group of players working hard it was a frustrating first 45 and, of course, there was worse to come.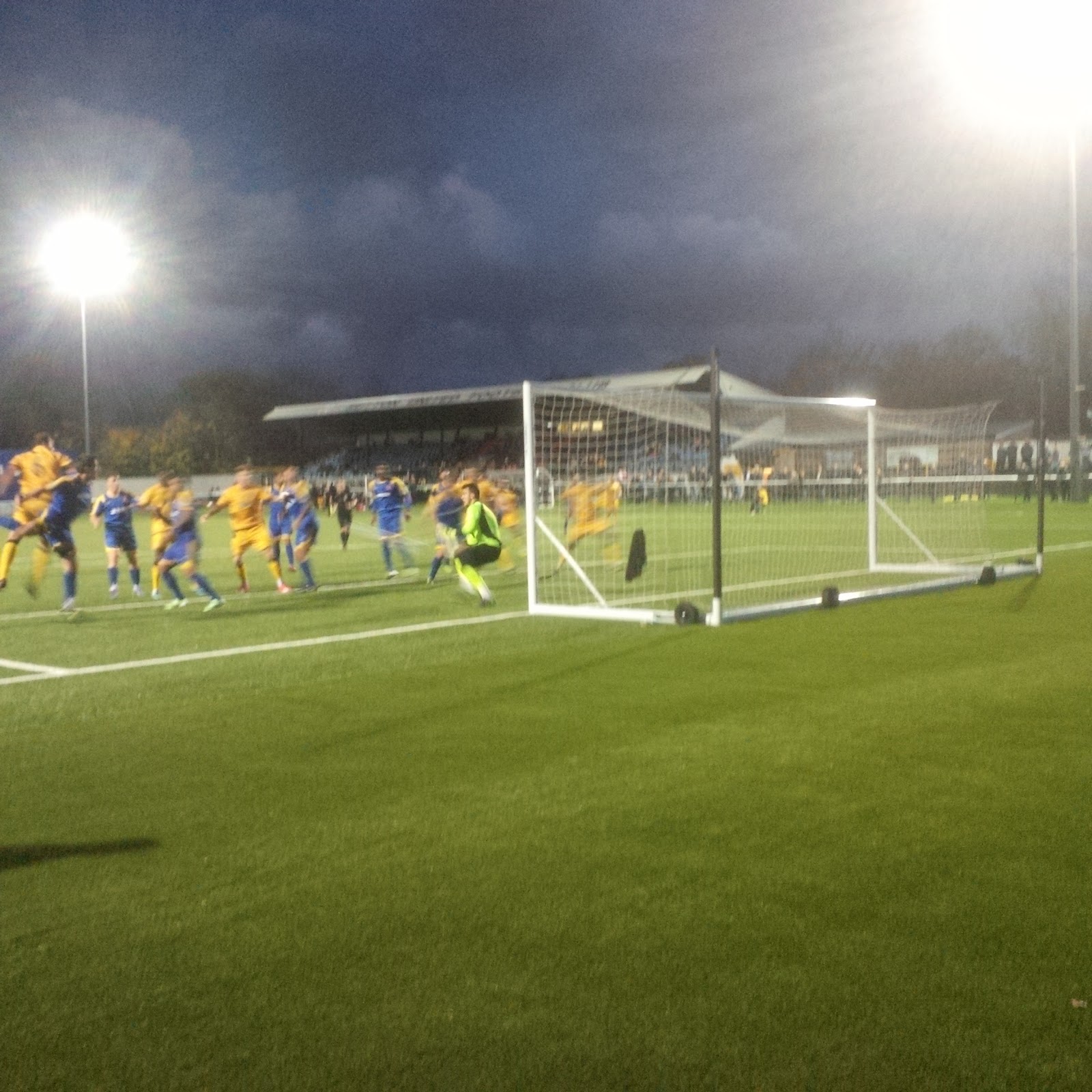 Last ditch….
Nipping in the bar for a livener I find the Duke was on my old mum's favourite tipple of gin and orange as he takes his health kick to new levels and also sends out the clearest signal that he takes the North-Korean-style politics of the PRoWS deadly seriously as he prepares to assume the top job by decree and popular acclaim when the current supreme leader croaks. That political hot potato was discussed at far more length than the first half of the football.
Beating the bell I was round the Shoebox like a whippet and ready for the second instalment where BaconRoll and his lad Harry had the look of men who had seen into the future. Unfortunately, they had.
I've also seen this movie before, loads of possession, good approach play but whenever it looked like we might get a sniff we crash against either the woodwork or a keeper who is bang in form. Talking of keepers, Worner pulled off a great save from a freekick that was heading for the top corner in a warning that Hayes had more to offer rather than just stout defending.
When their goal came it was almost like it was slow motion – lost the ball in midfield, a pass straight through a square back four and their sub who had barely been on long enough to scratch his bollocks scuffed a shot just inside the post. Fuckin Ada! Dukey was about to tweet the news but suddenly realised that he had mixed up Hayes super-sub & goalscorer Josh Scott with screeching west country songstress Joss Stone. I am having doubts about that lad's fitness for high office.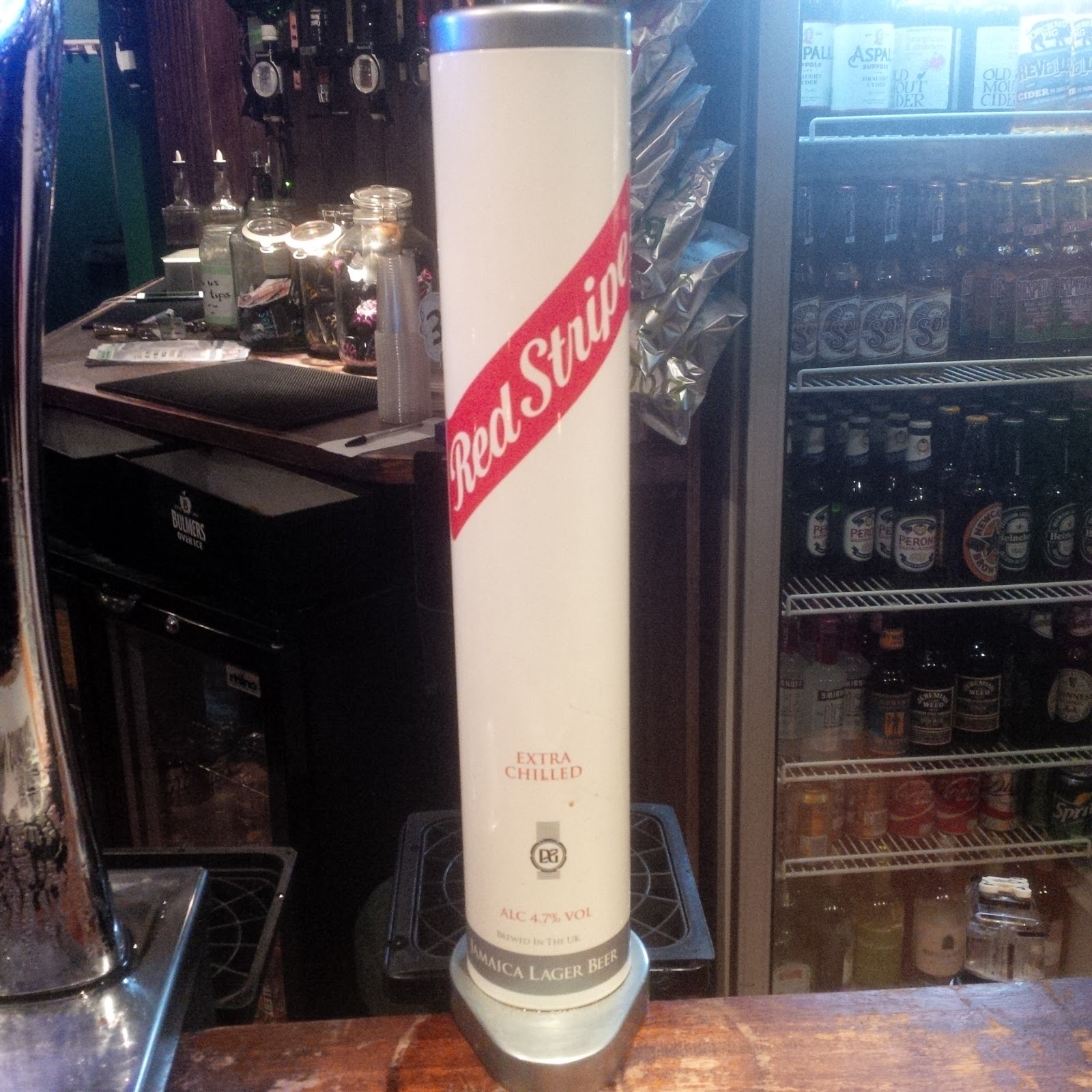 Farewell braincells!
So now it's like Mike Reid's 'Runaround' as we go in search of a goal. Corners, crosses, shots from a few yards, including one from Bedsy that was going in that hit our own player on the way, and a keeper riding his luck and his judgement to the full to deny us. Tombola was driving us forwards and it really did look like we would at least nick a draw but when Bedsy had another one off the post that Lincoln in the Hayes goal managed to grab on the rebound it smelt like the game was up.
And so it was. One last ditch effort from a corner that maybe we should have done better from sealed our fate and we headed off frustrated that plenty of hard graft in what was in fact a decent enough game had left us with nowt to show. Waving goodbye to the hard-liners I grabbed the guitar and jumped the train with a group of Hayes fans who were chuffed to bits that they had pulled off an unlikely victory and I don't blame them.
Still, at least when I got to Brixton they had Red Stripe on draft, so I piled in and from all reports had a very good night out with the Vegans. I even made the last train home.
"Got 20p for a bottle of Dragon Stout guv?"
Totts