Ah the magic of the cup. The time were we get to forget all the worries of a nine month season and concentrate for ninety minutes on a piece of silverware. Of course I doubt there is much chance of see ing Sutton lift the old girl up at Wembley, but never say never. So where are we starting this years quest? Bishop Stortford no less. Joy.
With a departure time of 0911hrs this gave me plenty of give in the options open to me. Arriving at the station moments before 4 Days and his brother we waited outside and debated the forthcoming event. It turns out that if we win this match, the next round is in only a fortnight. And this means that 4 Days will be in Yugoslavia to see his adopted country. The theory is that this means we will get a plum away tie. If we're lucky.
With Taz also soon in attendance the train arrived on time & had the usual boats on it. Sean, Indy, Mr X, Wardy & Dr Bell were all there waiting for us. Mr X had a little present of a packet of cigs and a Dr Pepper for me. Along with our favourite European snack delicacy, Bacon flavoured Tuc's. What a nice chap! I don't think he liked the look of the Russian cigarette I offered him in return mind you.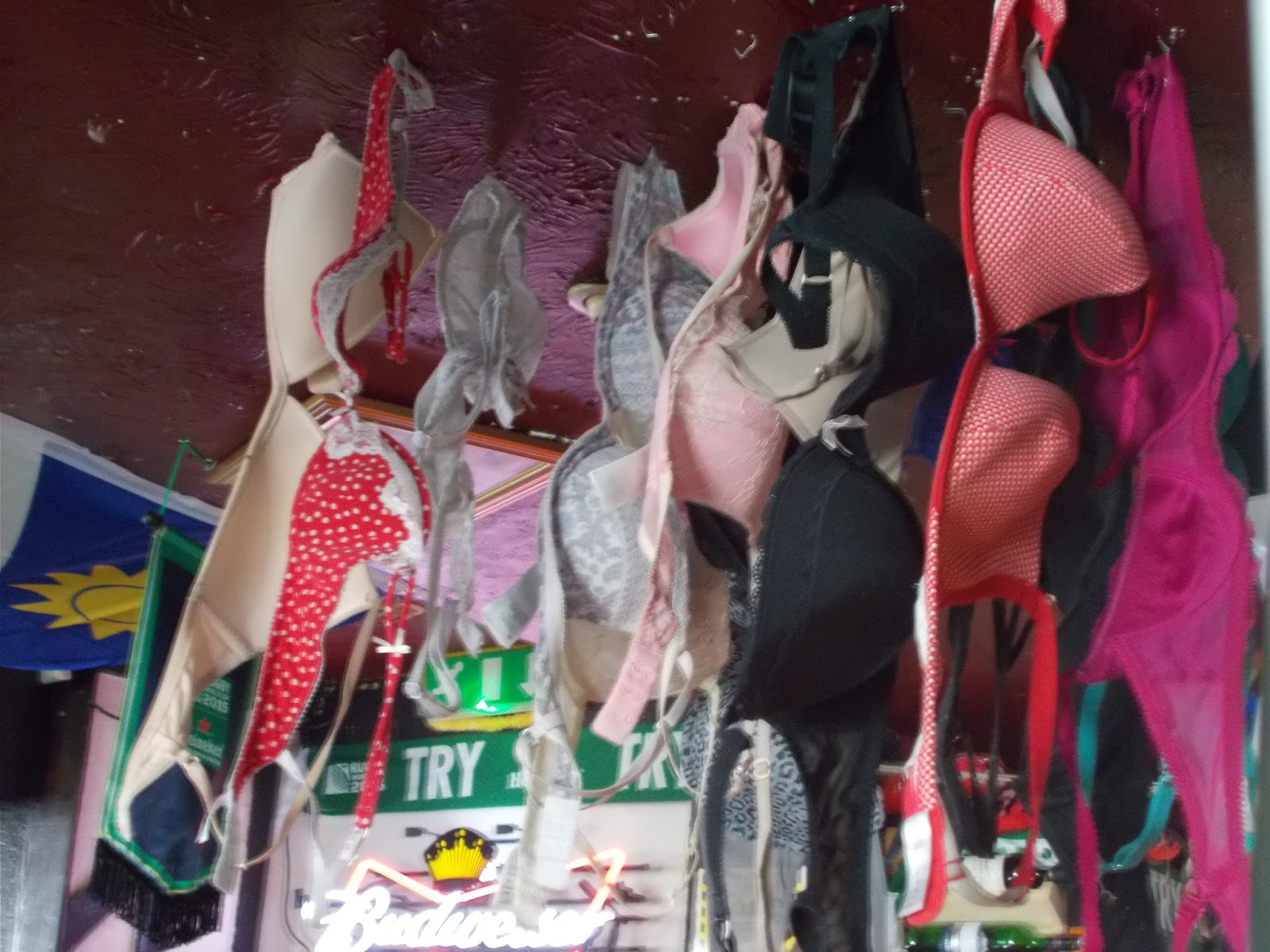 The ceiling in Dukey's bedroom. NAWT!
The train we got headed towards Farringdon and this was followed by a short underground trip to Liverpool Street. With time to spare we got our tickets (£10.25) and also snuck in a cheeky smoke as well. The trip to Stortford was a quiet one with a train journey that lasted nearly an hour for some reason (Stanstead Express? Like fuck!). But eventually we made it and were soon in the first pub of the day.
The local 'Spoons for once was rather busy, with a bloody queue from the bar that nearly ran out of the front door. What is is with fuckin' 'spoons and people queueing? For some reason the place was also full of Norwich supporters on their way to West Ham. With a cider in one hand and a packet of Brannigan's in the other, we all headed outside into the sunlight. The issue now arose that the usual haunt of the "Cock Inn" had closed it's doors again, so we needed a new plan of attack.
With the use of modern technology we found a couple of other pubs to try. The first was "The Star" and there we found a lovely beer garden. There was also a weird table that looked like it had been nicked from the Black Boy in Winchester. Outside with Wardy the Sun Worshipper, we looked at the other options open to us for more refreshments.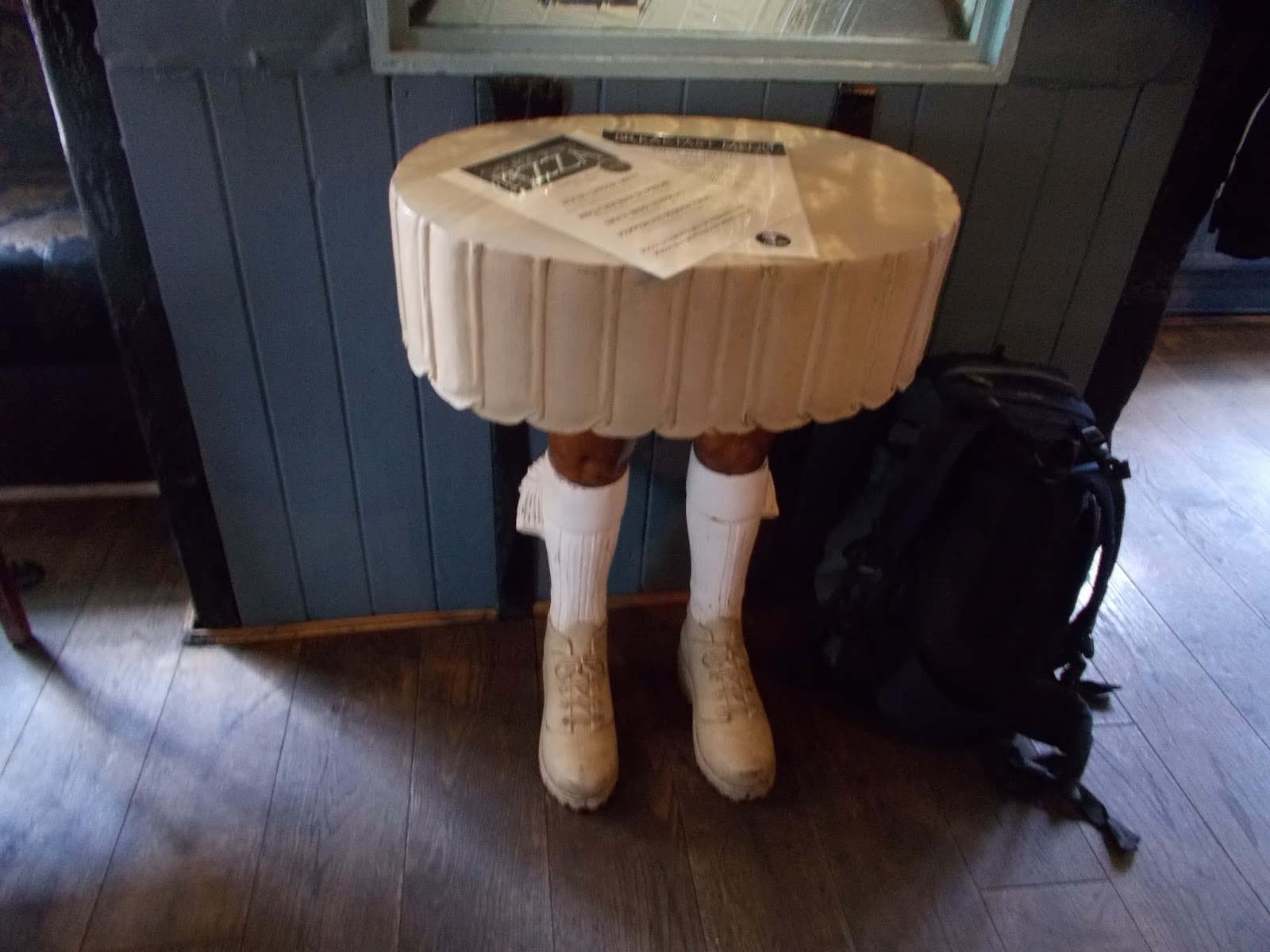 He's right. That IS weird….
A quick pint later we headed across the road to the "Black Lion". This was a totally different pub that clearly catered for the younger person (such as youthful 27 year old types like me). This was recognisable by the rather large Jaeger machine and the 100+ Bras that littered the ceiling. I'm not going to deny that I spent many a moment looking through them! No stains were visible though…
The last pub before the ground was the "Wheatsheaf" where some of the Stortford boys were meant to be at. Wardy managed to disappear and return with some pork pies and sweet chilli chicken skewers. With taxis eventually arriving, Indy took the chance to show me a drawing of 'a beaver' in his hat. I tried to convince him it wasn't a beaver and after looking at the brand name 'Wombat' on the label, I think he finally worked it out!
The sherbets took us to the ground and after some changes with the familiar entrance to negotiate we entered the ground after paying £13. A little drink is sneaked in before kick off and we then all queued up for a spot of tucker. Even though it was cheap you could see why, with a kids size burger with bacon. And to be honest it wasn't the best nosh ever either.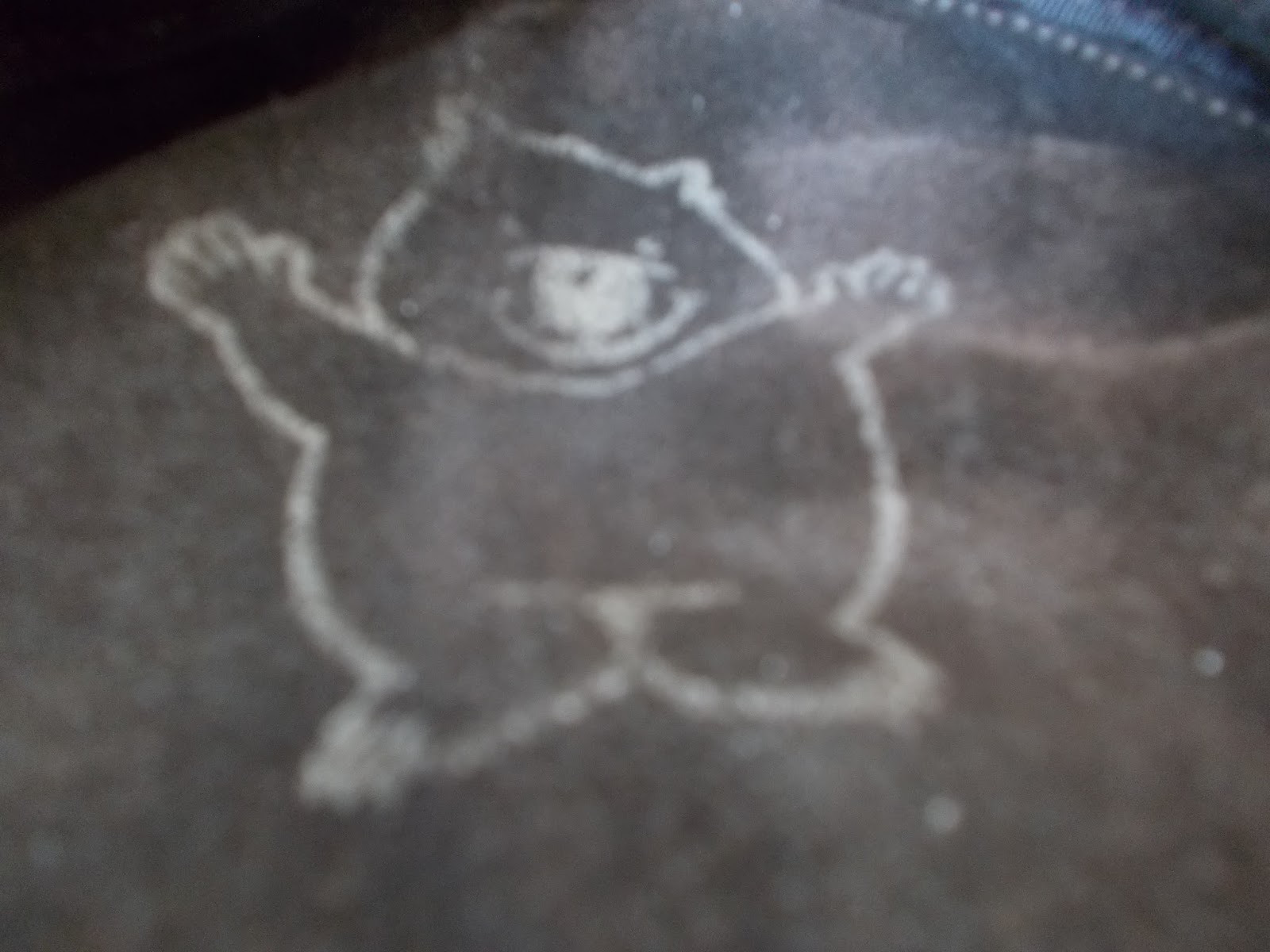 "Look, I'm telling you it's not a fucking Beaver!"
Worner, Amankwaah,Spence, Downer, Cooper, Collins, Bolarinwa, Gomis, McAllister, Fleetwood, Eastmond. Bench Warmers: Fitchett, Dundas, Wishart, John, Stearn.
For a brief moment inside the first half I thought it was going to be like the Chippenham game a few years back. You know, the one where Chippenham scored very early and held out for another 88 minutes to dump us out. Well, stortford had their best chance of the match inside the opening moments. Somehow their fella was poorly marked as he stormed into the box. It was only the fortune for us that his shot hit the inside of the post and sailed away into safety. Makes a fuckin' change for someone else to get the rub against em.
Our best chance after this came with a Collins header from a corner that just missed the post and skipped over the hair of a defender. Some of the Firm strongly believe it grazed the post but I think the effect of the day's alcohol was more than likely messing with their eyes. With plenty of possession but no really good threats on goal, Sutton finally got the breakthrough as the half time whistle approached.
With the use of Bolarinwa's pace he managed to get past the left back with ease. Entering the box, he then shook off another defender. With the ball near the six yard by-line, he poked the ball past ex-U Lovelock and we watched as McAllister arrived to simply tap the ball in. 1-0! Of course we went a bit mental behind the goal and this caused a mass bundle with players and fans ending up in a group hug.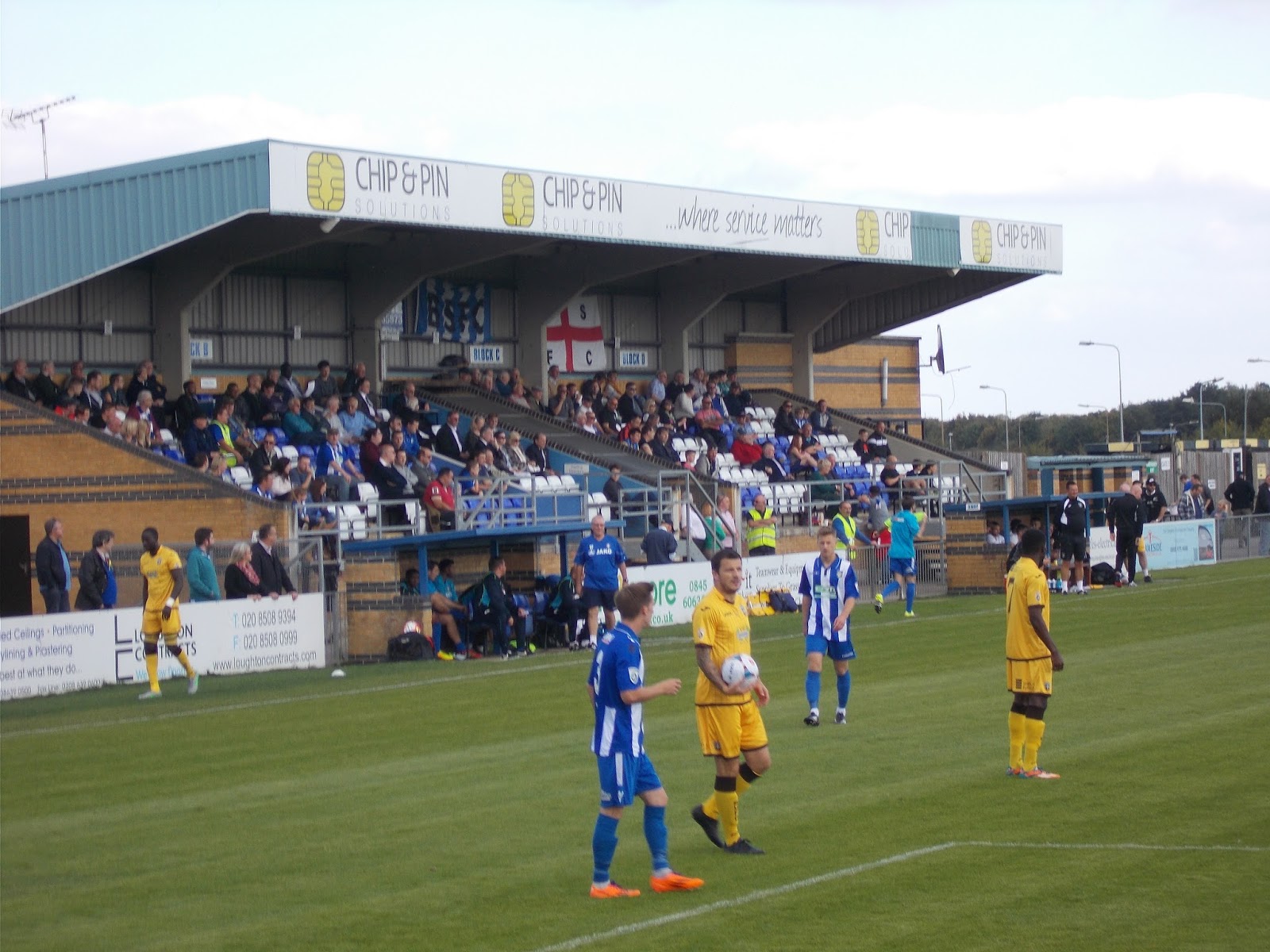 Statutory game shot….
A cheeky half time cider later and we took our spots at the other end of the ground. With the sun beating down at our end, it was a little bit too hot for the former gingers in our Firm. Also the image of Bacon Roll Jnr suffering from a hang-over painted a picture. Don't worry son, you'll get used to those when you start going on the booze cruises!
It didn't take too long for us to get the next goal as once again Bolarinwa used his pace to get us a free kick. Fleetwood took the free kick and it flew into the back of the area where an unmarked Amankwaah waited. He then just calmly took the ball down with his chest and then smacked the ball into the opposite corner. 2-0!


After the second goal had gone in, Sutton played the game like last week. By not attacking in numbers, it meant that we were never caught on the break. It also meant that we never defended a high back line and invited Stortford to attack us. With Gomis & Eastman in the middle of the park, and a commanding defence with Collins & Downer it meant Stortford had only the one chance with ten minutes to go and we kept em out.
Having such a strong bench meant that we could bring people on that didn't damage our position. Wishart, Dundas & Stearn were brought on for Gomis, McAllister & Fleetwood. With just a swap like that I'm very impressed. We also only managed to grab two bookings which is good if you don't want to be top of the points table.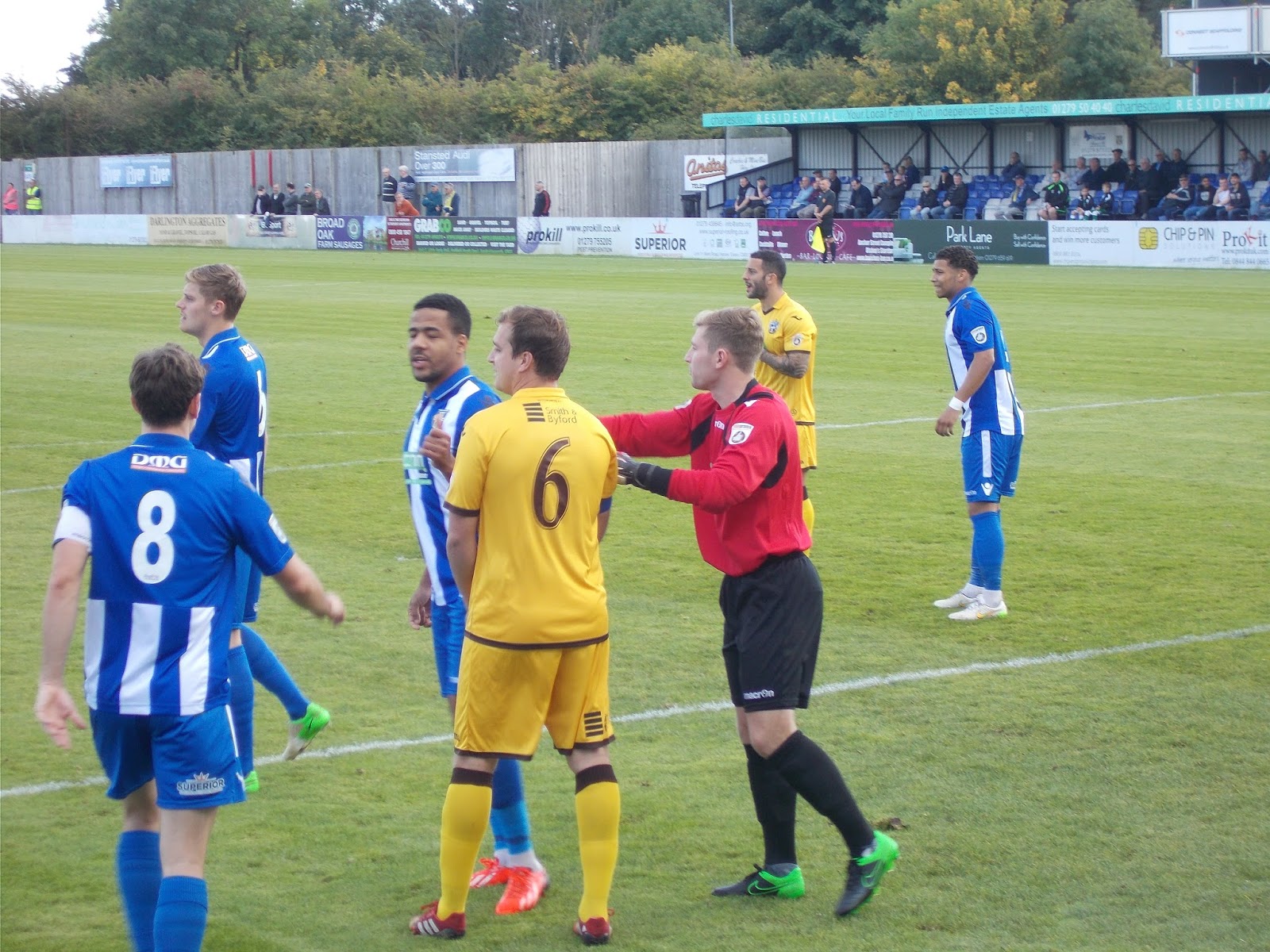 Standing about….
After the game with the four and an half grand in our pockets, we headed into the bar to see what happened to our nearest and dearest teams. In fact they'd all lost! The Scum, Kingstonian & Tooting all managed to get beat, with the Bobbins being the pick with a 5-0 slapping at home. Even Dartford managed to lose at home to Uxbridge. Imagine that, losing to Uxbridge! Then after much debate it was revealed that a minority of the group actually wanted to watch the egg chasers later on.
So, cabs back to town and a quick drink in "The Bridge House" was next on the cards and a plan of action was drawn up. We knew that by the time we got to London it would be near kick off time. But as luck would have it we knew a place just outside Liverpool Street station that would cater for such lesser known events. With some of the boys getting the beers in we made the train back with moments to spare. Even though they changed the platform on as at the last minute!
On the train we managed to find an unoccupied first class carriage to ourselves. This resulted in the usual Gandermonium sport of a mini food fight, involving chocolate wafers. Taz reckons these hurt and he'd know, copping at least 3 in the mush. Getting to Liverpool Street, me and Mr X headed in front of the rest of the gang. Just as we got through the barrier, Mr X begun to put his ticket in his wallet when some fat beardy weirdo knocked into him causing him to drop it.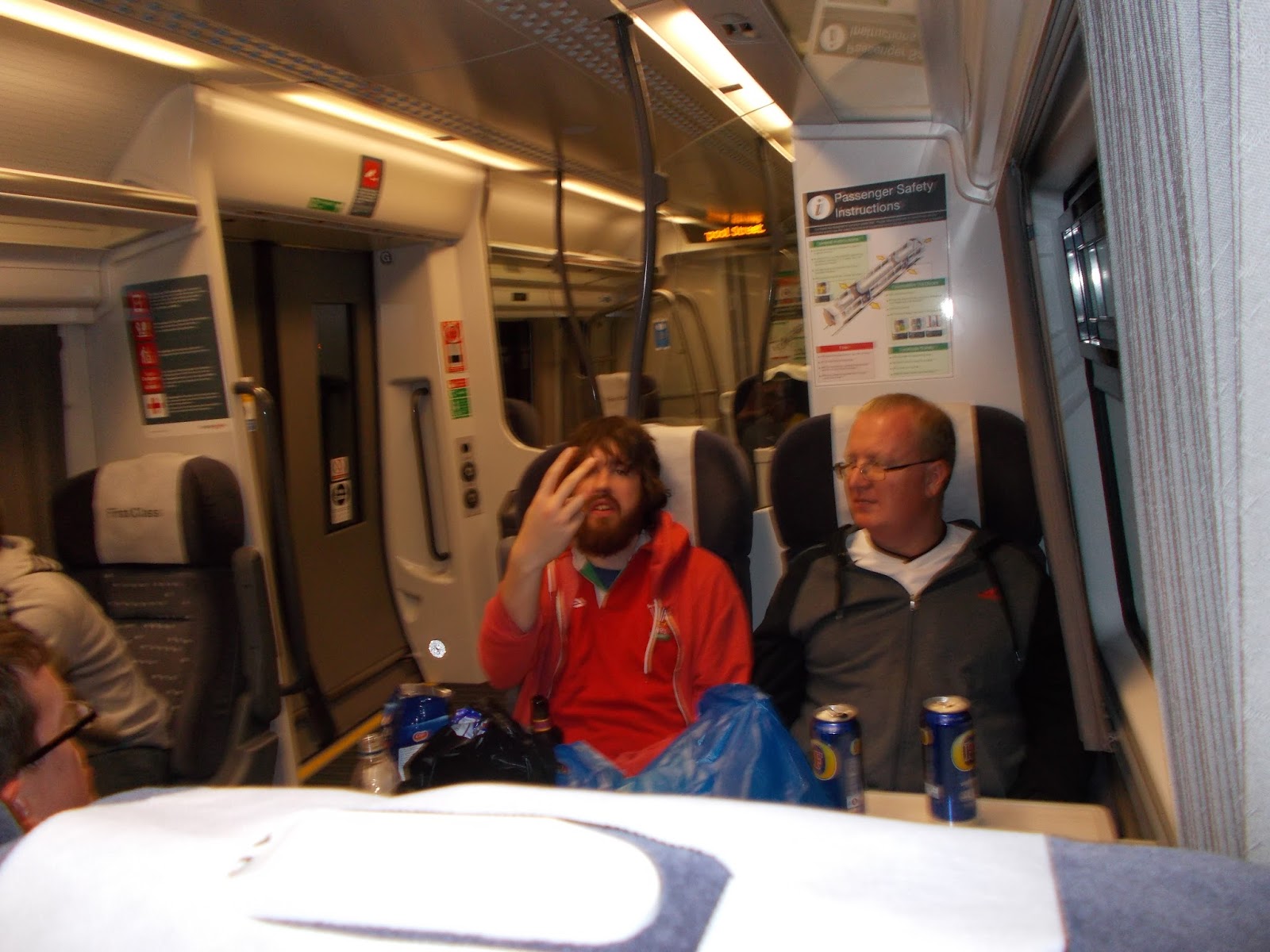 Minority sportists,
Without even an apology, this Giant Haystacks just carried on walking until his was 30ft away. Then suddenly he turns around and starts to remonstrate with us over Mr X's grumbling at his lack of manners. Over time as more and more of the Firm arrived to see what was going on this fella seemed to realise he might be a bit out numbered, shit himself and walked off. I still can't believe that all he had to do was just say sorry!
Lets not talk about the rugby, but after the game we decided to head home. Taz & me decided to get on with the trip and have the rest catch us up. Of course this never happened because we headed for Victoria whilst everyone else went back to Farringdon for some reason. An expensive Burger King to line the stomach and half my drink ending up on Taz later, we were soon both back at Carshalton saying our goodbyes to stagger off home.
With possibly our only home game of the month against Hemel next week you can be sure of one thing at least. Jordan bloody Parkes certainly won't score against us! Remember that the draw for the next round is due to be held on Monday lunchtime and if 4 Day's prediction is right it should be a cracker of an away day. Let's all hope!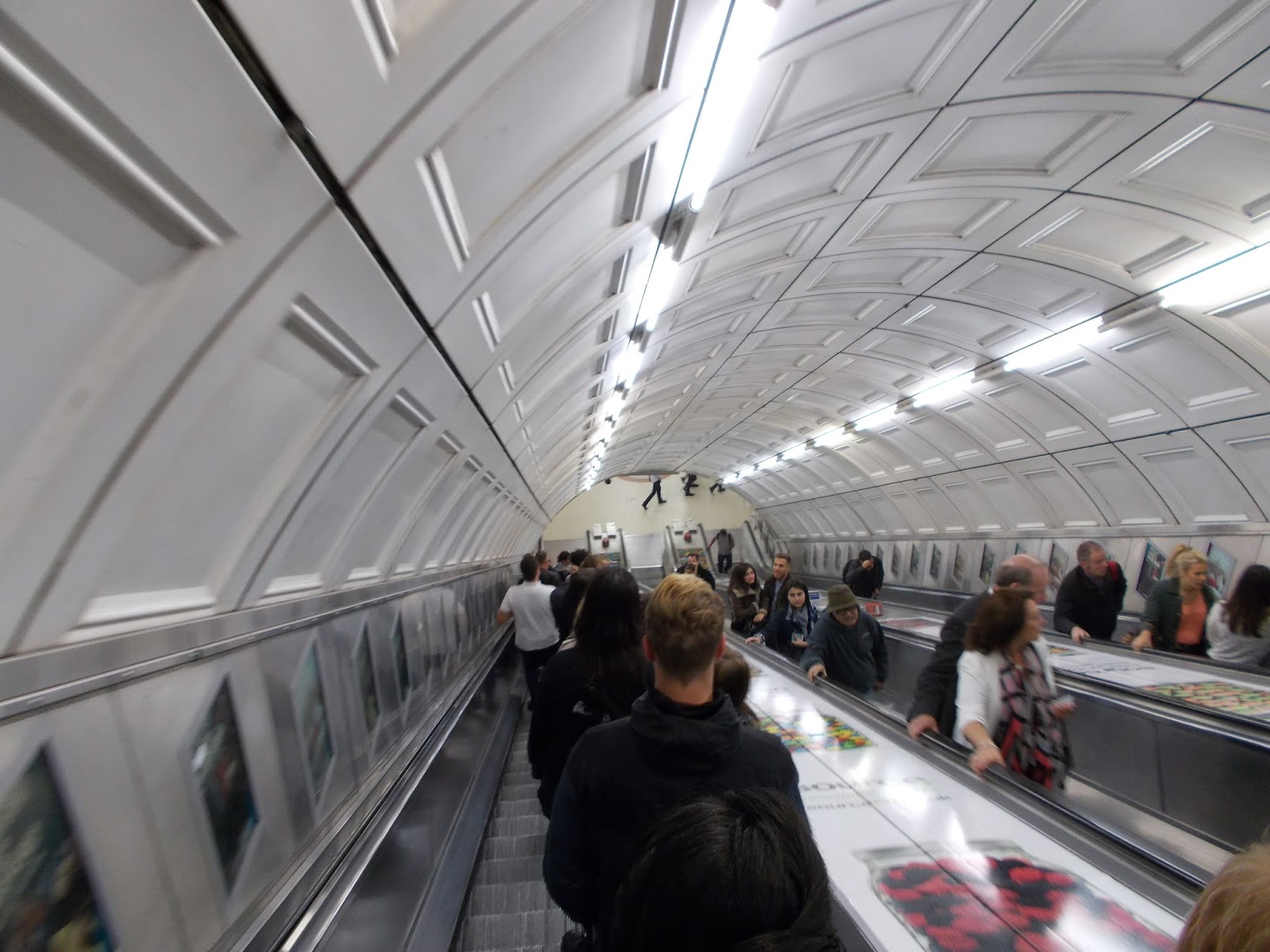 Going Underground.
Duke
Att. 367