What the fuck is this? The Duke doing a home Saturday blog? Well it's true, so you will all just to live with it! Today's game has us take on an undefeated Gosport team. I've been supporting Sutton for many a year now so every game seems to either add or subtract years depending on the result at five o'clock on a Saturday afternoon.
With the Firm Leader out leading a revolution in Cuba (either that or drinking a shitload of rum and smoking big cigars), I was due to get the train on my lonesome. There was a little surprise when Wellie jumped on the train at Sutton with his bag of vintage matchboxes. Arriving at the ground the rest of the rabble that is Gandermonium turned up in spits and spurts. On the box we got to see the mighty Chelsea lose another game.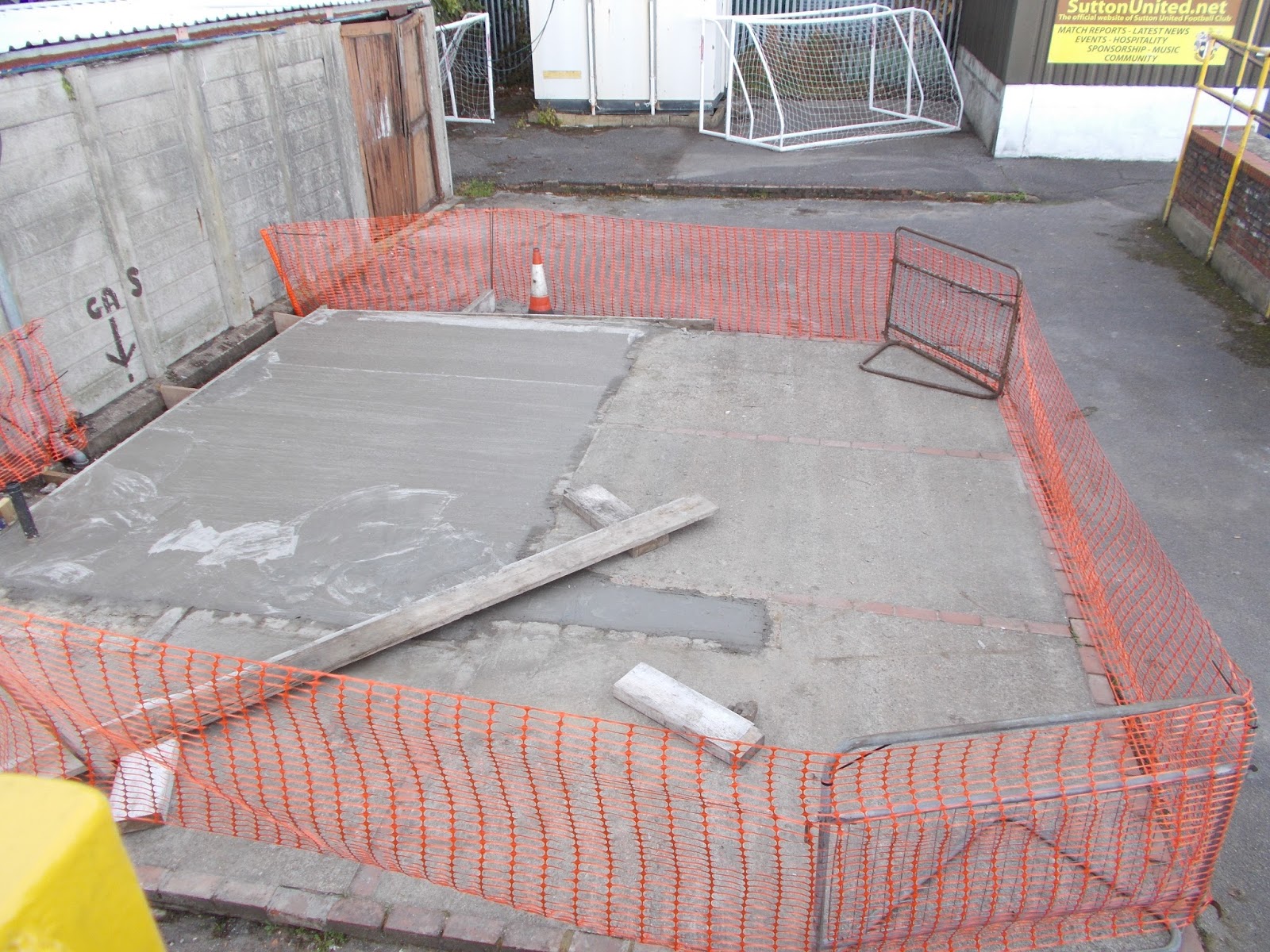 A concrete bit of photography. Geddit? Oh never mind….
You can always tell the difference between pre and post drinking conversations. Before the game you would find the likes of us discussing the Vulcan bomber restoration problems & Wellie's family history during the First World War. Of course there was my little contribution to the sober chatter and that was the fact that the new signing, Craig Eastmond, had a brother who I worked with. I know. Cool Story Bro!
There are those rare moments you know before a game when you look at the team sheet and know there's trouble on the horizon. On the list you only have to look at who is the man in the middle to realise that he will have a major influence on the 90 minutes. Ashvin Degnarain is one of these men. Like a certain Mr Kaye or a Mr Coggins their stamp would be felt anywhere on the pitch, sometimes more than once!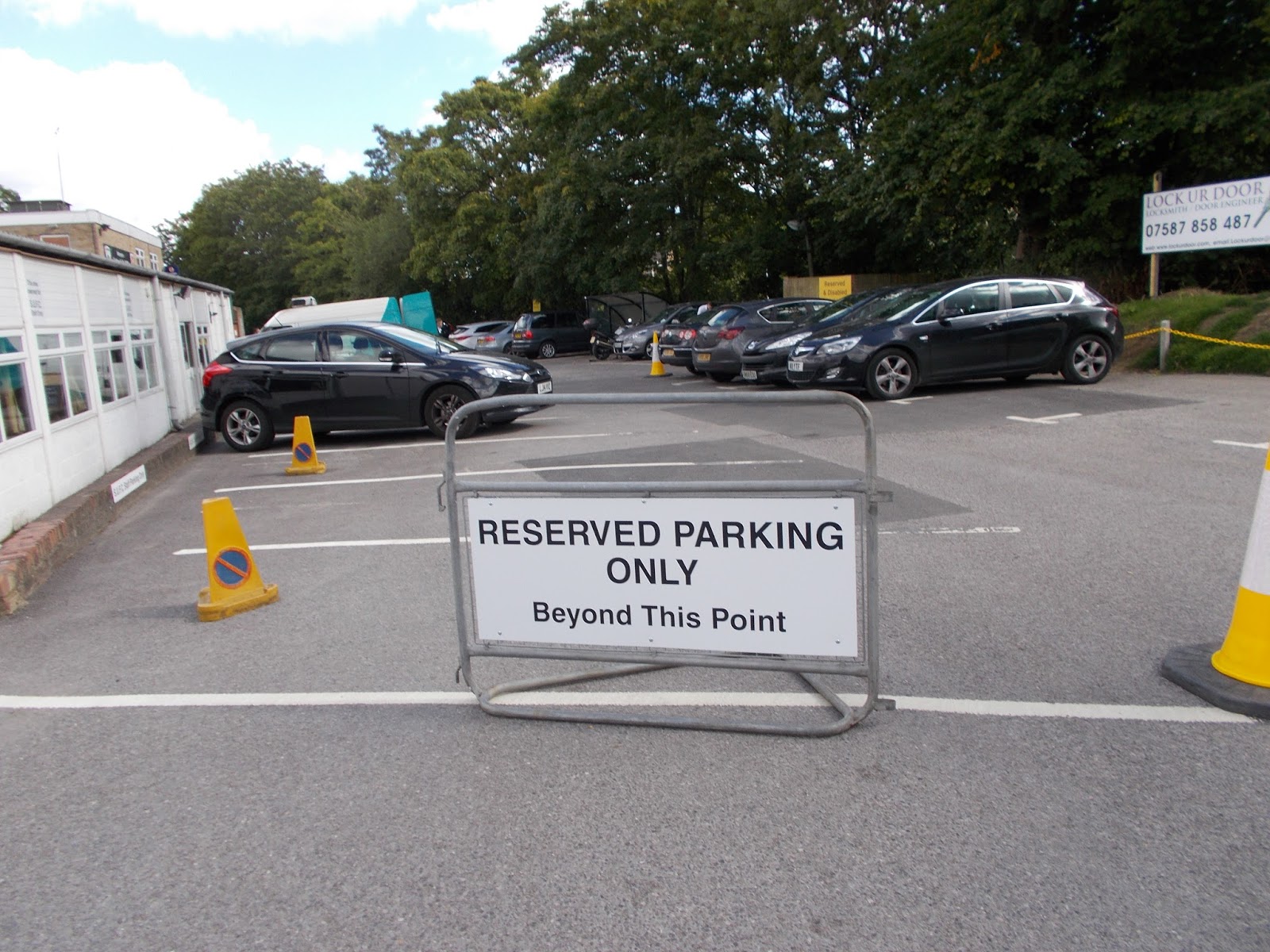 This doesn't include us.

Worner, Spence, Wishart, Beckwith, Eastmond, Collins, Fleetwood, Gomis, McAllister, Fitchett, Stearn. Bench Warmers: Cooper, Dundas, Amankwaah, Bolarinwa, Shaw.


Shooting towards the Rec end in the first half, Sutton seemed to take a while to get going. It didn't take Ash long to make his first fuck up either, when he awarded Gosport a penalty. I can't complain with the actual penalty itself and the booking for Beckwith, but it was the run up that bothered me. The decision to play our advantage in the Sutton box with a linesmans flag having been raised and the ball in Gosport's possession, started the penalty run up.
The footballing gods decided in our favour as the resulting spot kick went straight down the middle and was saved easily by Worner. After this the rest of half saw Sutton really boss the game. Ten minutes later we got our rewards, just as I was just walking around to the bogs to offload several pre-match Ciders. A hard and low cross from Stearn was met by the outstretched foot of McAllister. 1-0!


There were plenty of chances for us to double our lead after this. Fleetwood somehow managed to fail to hit the target as he arrived late in the box from one low cross. Stearn was also guilty of a golden opportunity when we got to witness him hook his chance wide of the goal after Fitchett had a 20yrd shot only scrambled away by the keeper.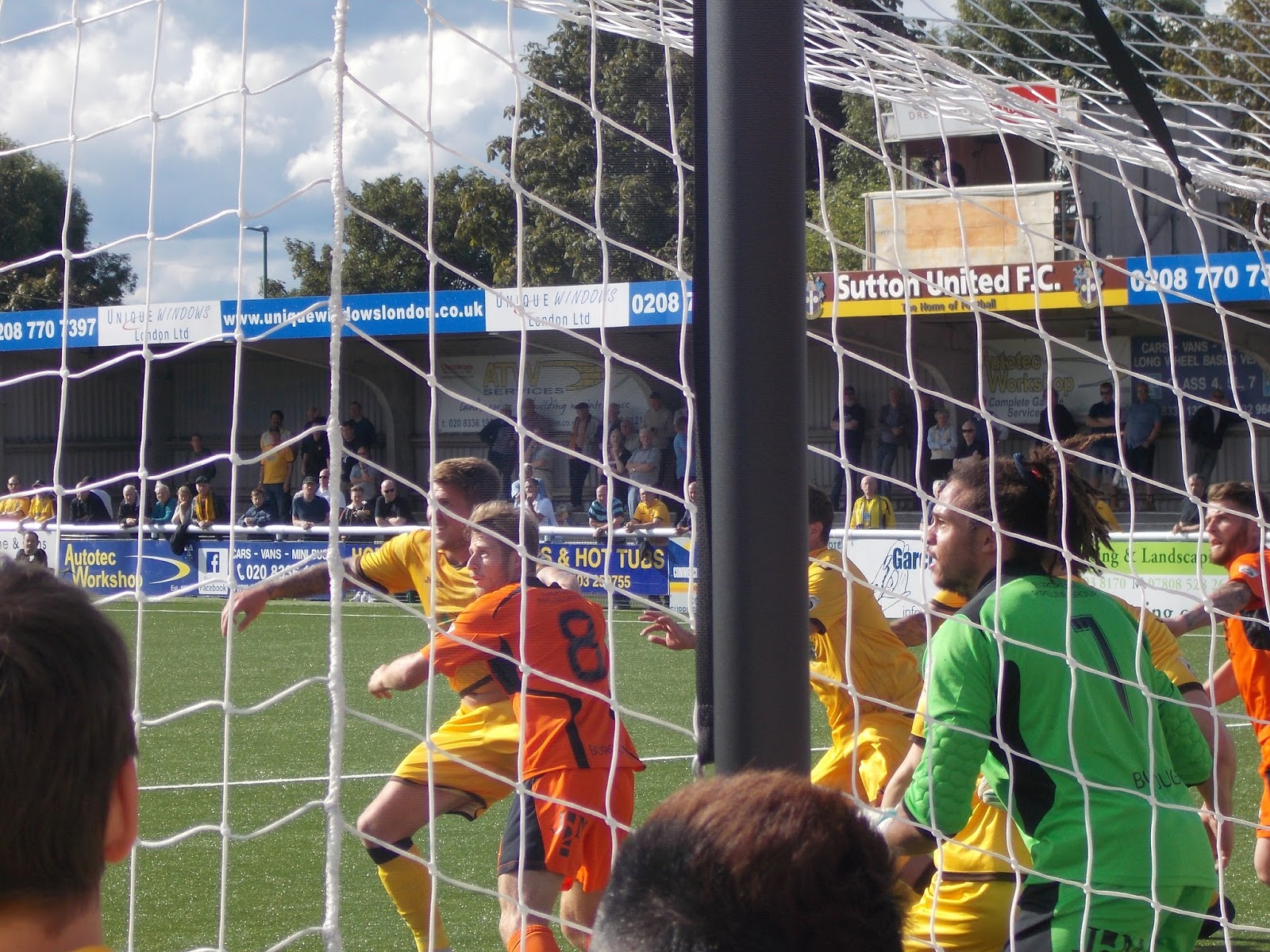 Great composition.
Second half and we were all ready to see some more of the same one way action we witnessed in the first. Unfortunately we were to be mistaken, as Gosport were given too much time to dictate the play as we sat off trying not to let one in like we did against Concord. Stearn had our best chance in the half inside the first couple of minutes but his shot was just tipped around the post.
Fitchett was eventually replaced with Dundas and and then we seemed to change the tactics of the team that left a very solitary figure of McAllister upfront. Minutes later Stearn was swapped with Bolarinwa in a like for like change. This didn't help and once again we nearly shot ourselves in foot with another penalty conceded.
As our captain Collins let his man get past him, he needlessly gave him a shove in the back just as he entered the box. Another spot kick and another booking followed. Bit daft seeing as their geezer looked to have properly over run the ball. Once again, Worner justified his man of the match award with another save down his left from none other than ex-U Jamie White! Cooper was subbed for Gomis shortly afterwards and we finally managed to see out the game with no further drama and keep a clean sheet.
The GGL ticket office. Impressive.
After the end of the game and the usual duties we headed into the bar for a little libation. With some of the club heading up town to watch a spot of the old boxing, the usual SAK draw was to made a little early. As always none of our numbers came up and it wasn't long before we decided to hit the bright lights of Sutton.
The first stop was the usual 'Spoons where some of the boys got a spot of dinner. For me & Wardy it was a trip next door to the KFC. Sometimes there is nothing better than some deep fried chicken to soak up the alcohol after a victory. The Duke's recommendation? Always the £4 mega box for one. Can't be beat.
Back in the 'Spoons for the usual random bollocks starts to emerge. For some reason the question arose of why in Romania do most names seem to end in "escu". Well, Mr X in his infinite wisdom, or the fact that he just used his phone to google it, found that this actually meant something like "son of" much like the "sson" in Scandinavia and "Mc" in jockland.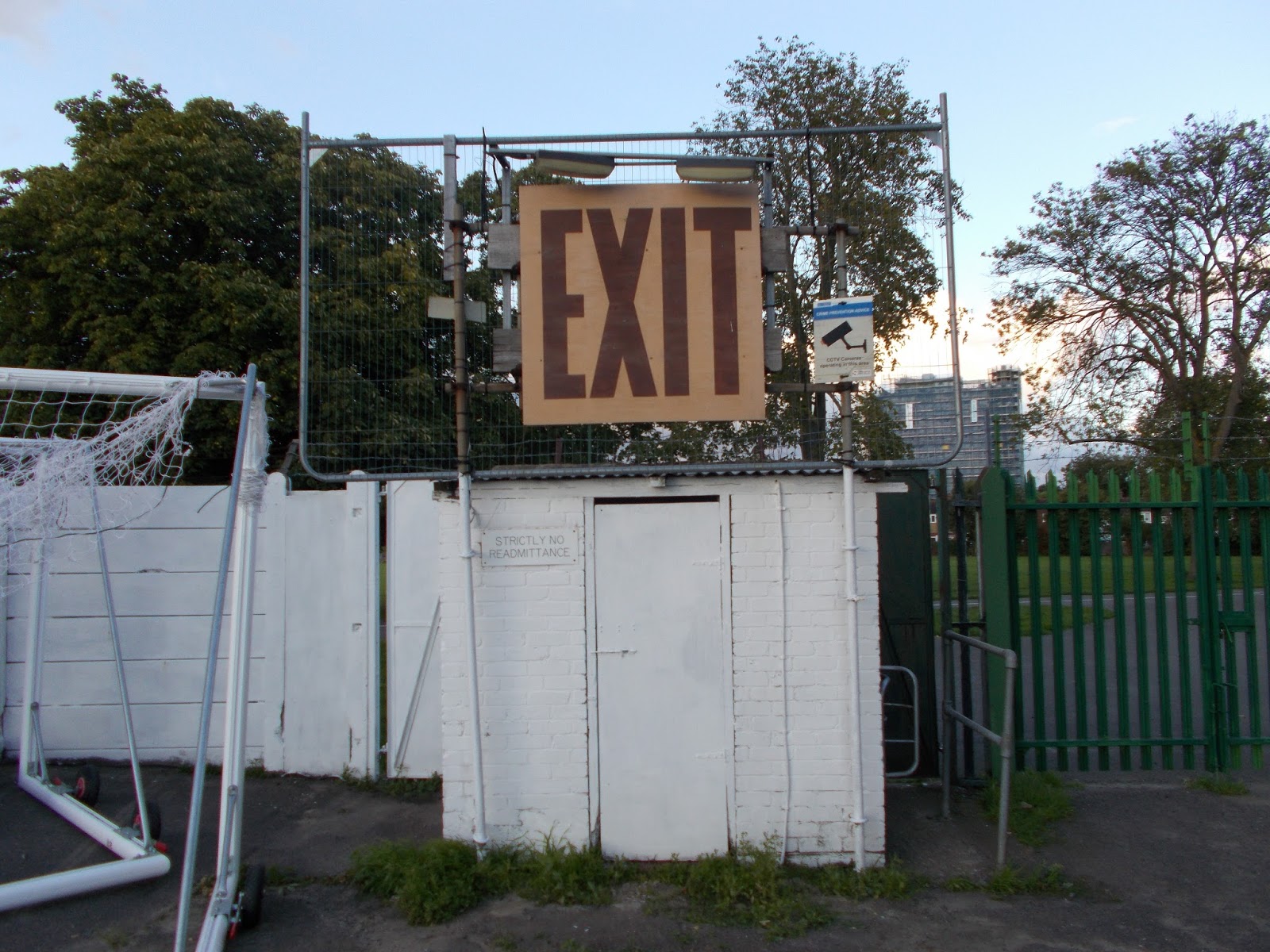 What? You need this one explaining?
Armed with this titbit, it didn't take long to work out our Romanian names. For me it was Duke Rickescu. Juan was christened Juan Nonamescu. Others were like Davidescu & Brianescu. You see, most people would just come up the usual porn names but not us at Gandermonium. There was also much debate about the lose of sensation in a certain left buttock.
With the 'Spoons done it was time to re-acquaint ourselves with O'Neill's. Along for the ride now was Southampton Steve Mikescu, fresh from his drive up to West Brom, and with a desire for Jagerbombs. Or something. There was also a member of the club staff there enjoying themselves with their other half. Over time the group seemed to get smaller and smaller and finally, as always, it was just me and Taz left waiting for a sherbert having stumbled out of the by now empty boozer.
We've now got another game on Tuesday against opposition that have yet to lose. With Gravesend & Northfleet top of the table, it could be quite a contest. Before that on Monday we have the draw for the FA Cup. No doubt we'll get someone we've been to a million times before or we will have to deal with a banana skin at home. Burgess Hill anyone?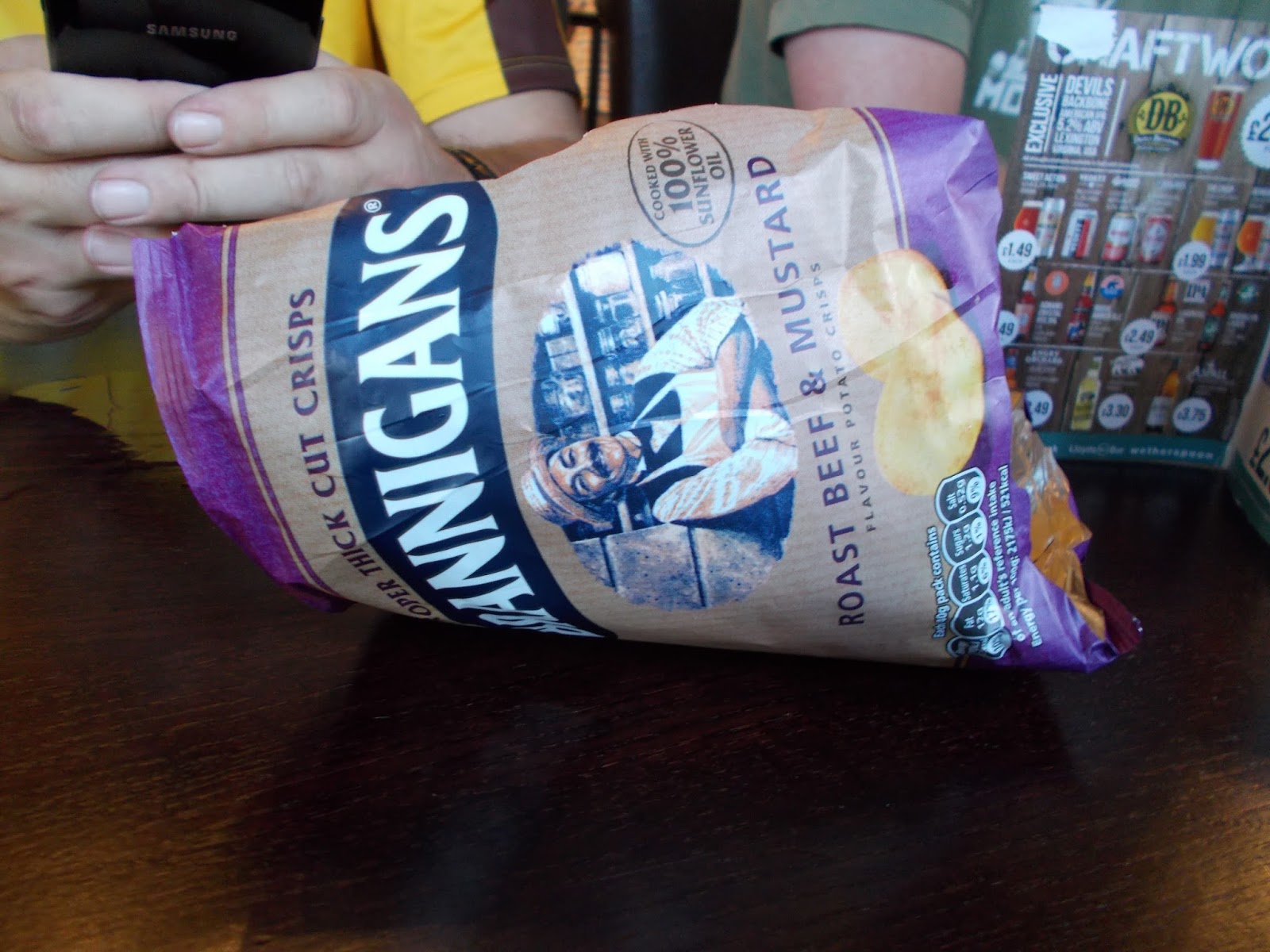 Crisps. The food of champions.
Duke
Att. 767