With Gandermonium now playing with an all-out, four man attack it fell on my shoulders to cover the historic match officially opening the new Fred Gee pitch installed over the summer at Gander Green Lane and with a bumper crowd in on a drizzly night against a Croydon Posers XI.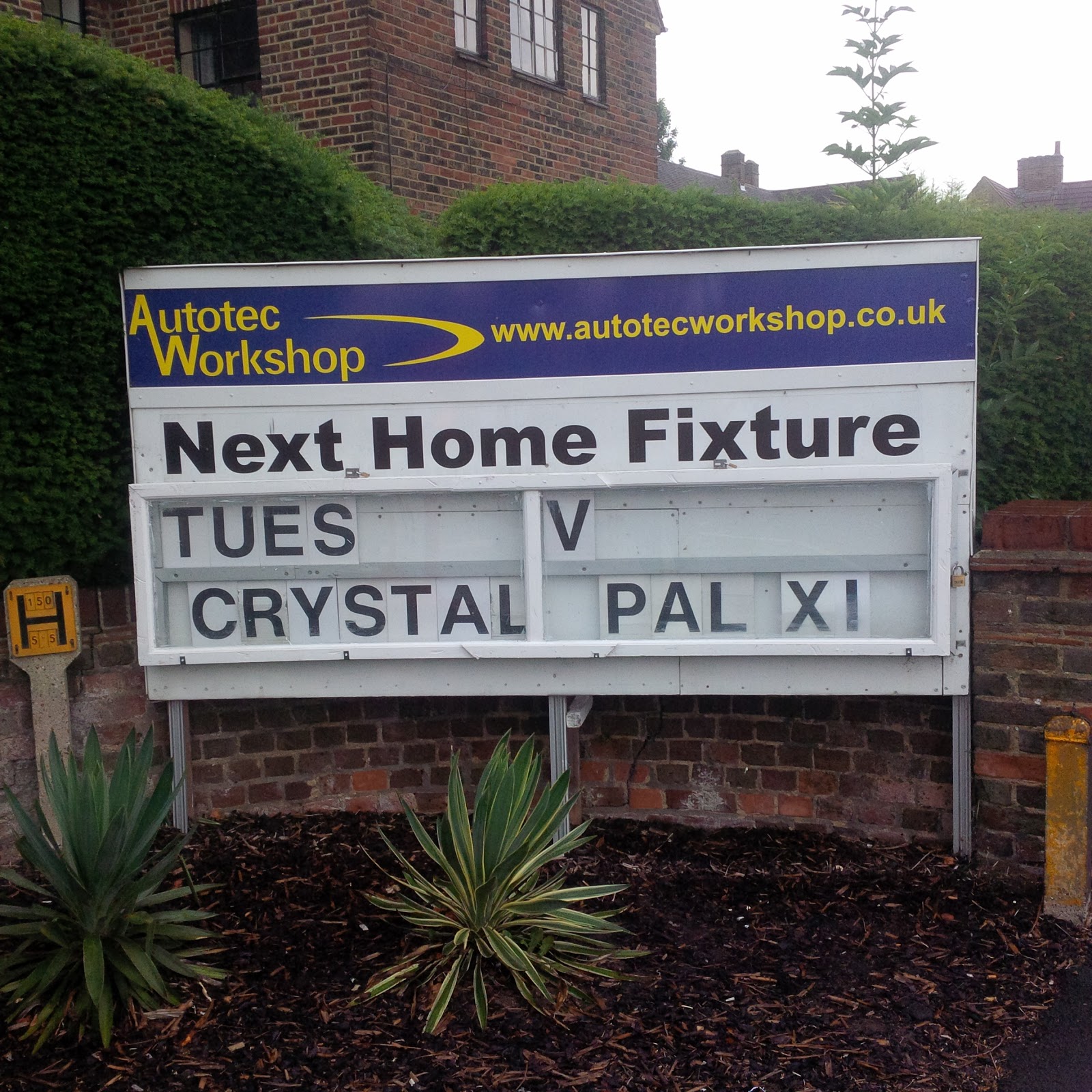 Welcome to the Glaziers….
Living at the heart of the People's Republic of West Sutton I've been able to spin by occasionally over the past few weeks and clock the extraordinary amount of graft that's gone in to getting the new pitch into shape in good time. All we need now is a statue to the late, great Fred Gee who was able to combine a career as a soap star on Coronation Street with a secret passion for inventing artificial playing surfaces. Fred, I salute you, even if no other fucker gives a toss.
As part of my exhaustive research into today's opponents I was tipped off that there is what I understand is called a 'Parody Site' masquerading under the title 'Crystal Phallus'. Tapping that into Google threw up a wide array of specialist interest sites, some of which include video demonstrations of this particular piece of kit, but none of which seemed particularly connected to football. So that was a waste of time then.
Anyway, plans for tonight's game were thrown into some turmoil when I was told at short notice that I had to be at the school for six pm for prize giving where Militant Feminist daughter number two was picking up a well-earned gong as a landmark along her unstoppable march towards the leadership of the Labour Party, well done kidder.
That meant a dash to the ground and also missing the opportunity to travel up the road in some style with my mate Father Kev, a man of the cloth, in the Popemobile while I also had to hastily arrange with the Chief Sub to grab some pics of the former Newcastle manager cutting the ribbon and all the other ceremonial hoo hah. How surprised he was when I goosed him up in the queue for a hot dog at Rose's just in time for kick off (the Chief Sub, not Pardew).
Pards declares the fake pitch open…
Carefully selecting from the exotic array of condiments on offer I hopped up onto the ShoeBox having taken the revolutionary decision to clock the entire game from this vantage point. The Cheam Park Dads had already mobbed up, nicking my favoured corner, but on this occasion I chose to leave it alone as this was a 'friendly' but quiet words will be had before the real deal gets under way.
Our returning Compadre Juan was on hand and we had a conversation that went something like this: "How old's Downs now?", "Dunno, about 34?", "Aah, about the same age as Dukey", What a fucking ludicrous comparison. We've got a whole new season of that sort of bollocks to look forwards to now. I can hardly wait.
Anyway the game got underway and as has been said before, other than the puffs of black crumb which we hope might settle down as the surface gets a bit more use, the pitch was playing lovely and seemed to slick up a bit as the drizzle got heavier making for a great passing game and it has to be a treat for anyone who gets their kicks running with a ball at their feet.
How we didn't get a goal though is a bit of mystery with a couple of mad scrambles in their box, a Spillane header glancing the post, a clear chance blasted wide by Fitch and some entertaining stuff all round.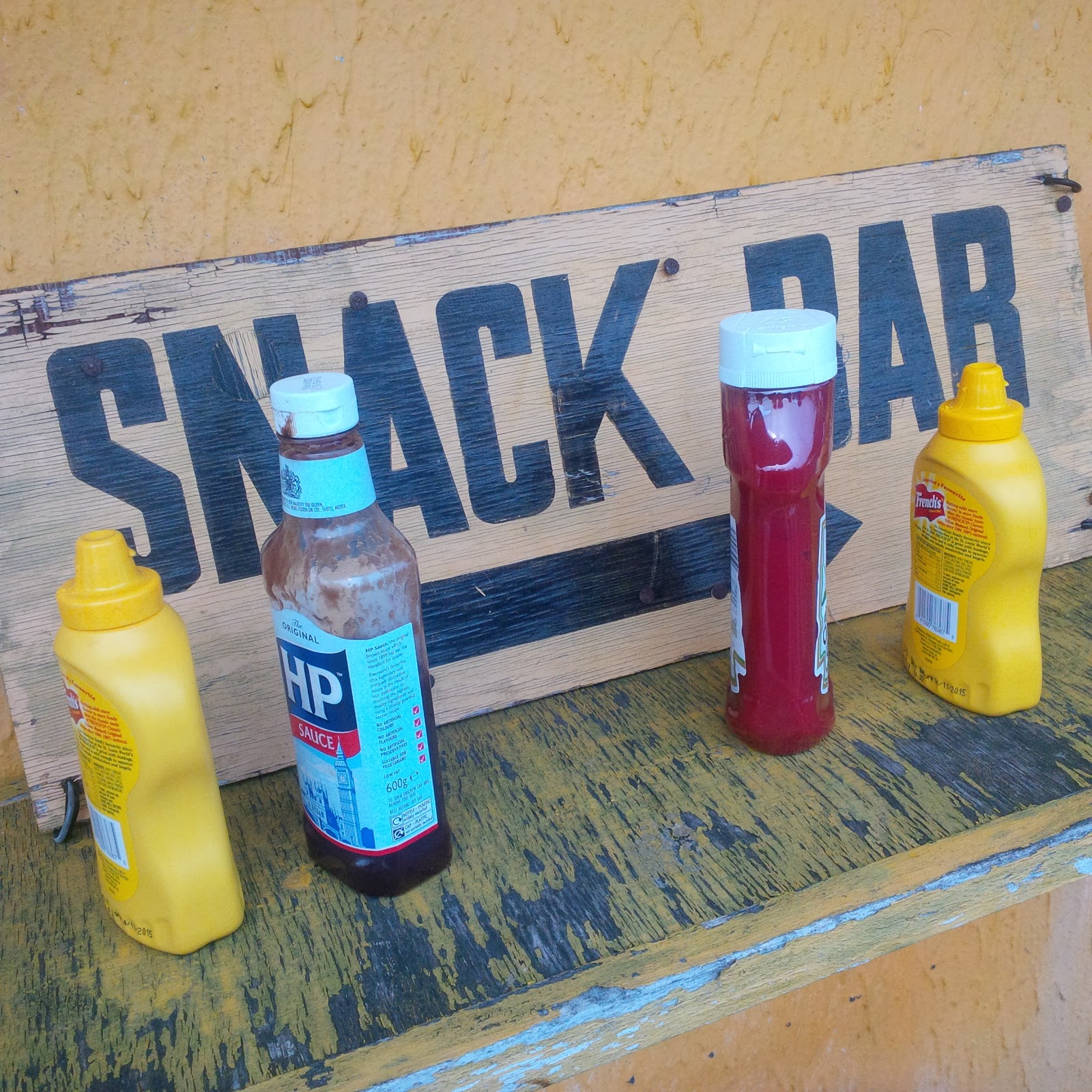 Saucy!
Meanwhile, the lad playing on his own up front for Palarse looked like a lively box of tricks and was causing a bit of trouble. He seemed to love getting that ball into feet on our surface and I will be round a bit later to check he hasn't rolled it up and taken it home with him.
Anyway, we are well used to a comedy goal up on the ShoeBox and were duly obliged as Croydon opened the scoring with a cross which appeared to loop up off a combination of attacker and dean becwith and lollipopped over the keepers head and into the goal.
Well, if that was a freak what happened just before half time, which I thought was the leveller, may end up going viral. From a drop ball Spillane hoofed the ball up and it ended up skidding past the CP keeper and into an empty goal. I, along with other optimists, assumed that the ball was in play so it had to be a goal. However, it subsequently turned out that, following a quite recent rule change, overseen apparently by Mr Logic, that the ref had called this right and a goal kick was the correct decision. Typical.
So that wrapped up an entertaining first 45 and half time was marked by a combined assault by flying ants and increasingly heavy drizzle. The Night of the Flying Ants is a particularly British phenomenon and I am surprised that Amazon and Tescos haven't latched onto it and started selling special costumes for the occasion.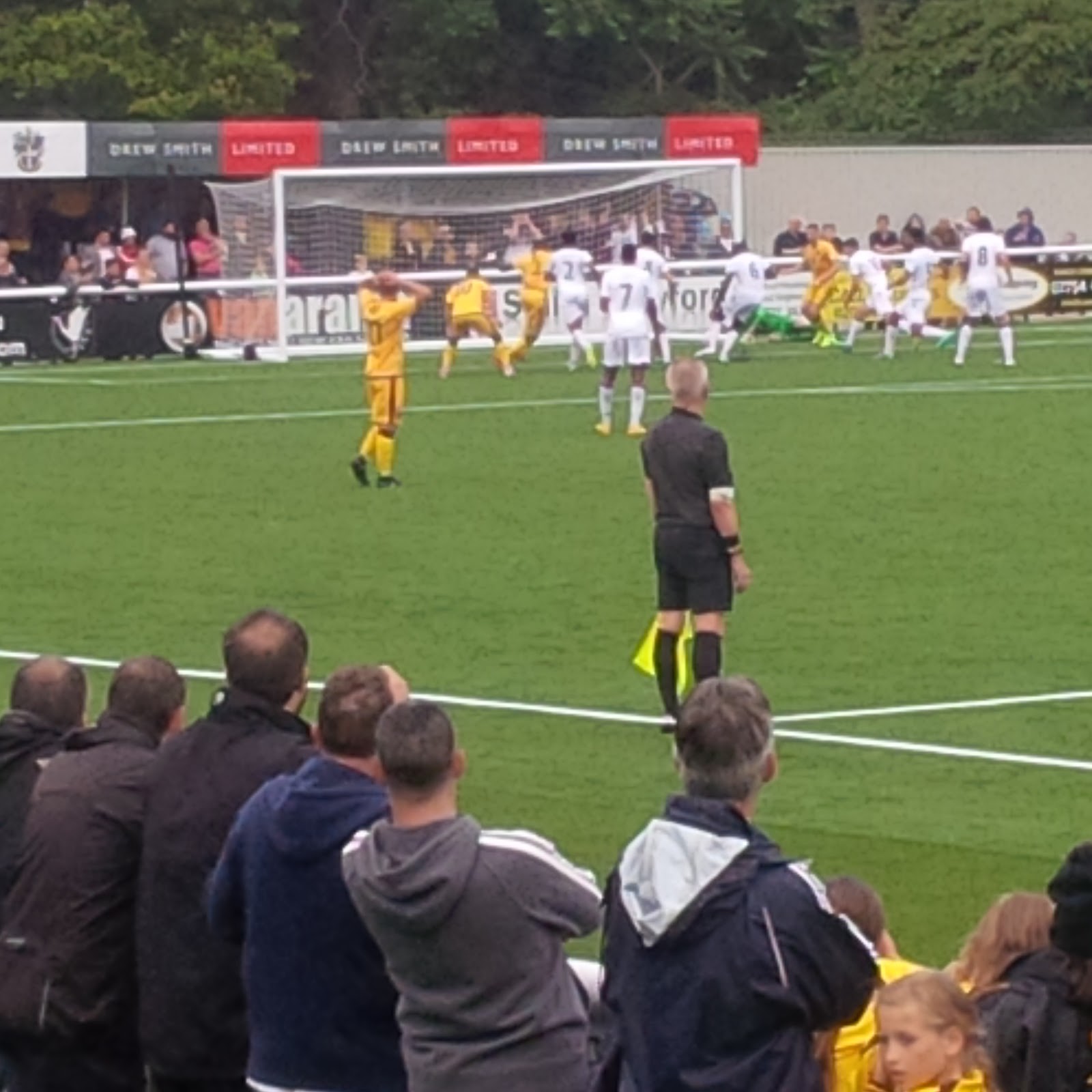 Another one begging…
I liked the look of some of our play out wide in the second half and have to say I think that Tom Bolarinwa looked on great form marauding up and down the line in front of us and was man of the match for me. With us having had a decent penalty shout denied Alice got the benefit of what looked like a nailed-on and although Ross got over well to save he couldn't do anything as the rebound was pumped home.
We kept going nicely and remained a steady threat up front and certainly deserved a goal out of the game but it wasn't to be. With the usual heavy rotation of subs the match ran its course and ended up two zip with everyone getting another decent work out. Never sure you can judge too much from games like this and nor should you but everyone seemed reasonably happy, even Baconroll, despite a strange absence of dogs which may well have been down to the fact that this wasn't strictly a non-league affair.
The new PA seemed loud enough as well but although I'm a huge reggae fan I'm not sure that hiring Lee Scratch Perry to remix every announcement with a heavy dub echo really worked out that well.
Unable to locate Father Kev for a swig of communion wine I opted to head off to home feeling reasonably chipper in the rain.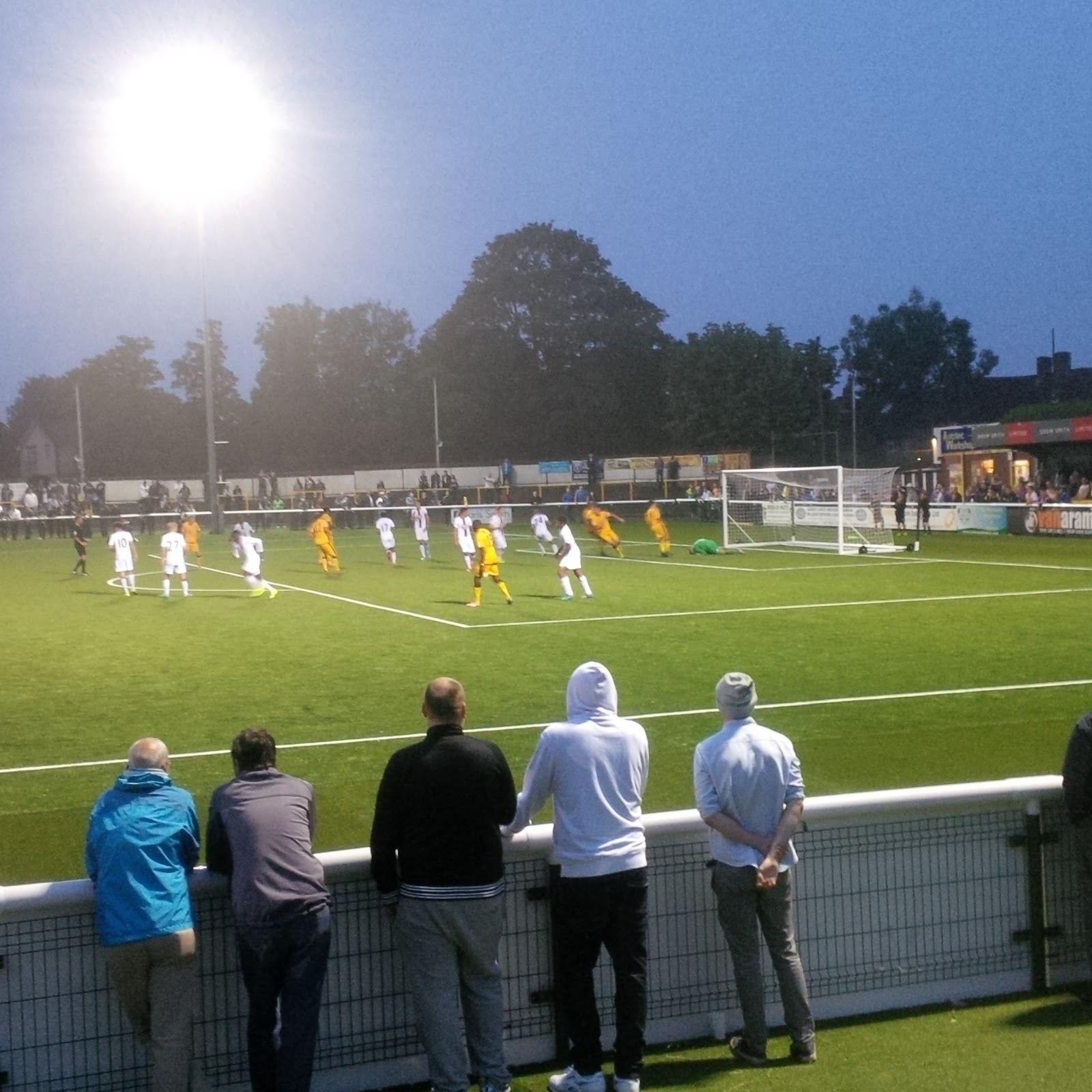 Some more action…
I won't be going to Jersey as I'm winding up the banjo at a festival down in Dorset and anyway, didn't they suffer enough under occupation during the Second World War? The report back from that should be a right old Fandango.
Totts