We've had a few bad days in the FA Cup over the years. Yeading away in the mid-80's when arguably one of the best Sutton sides ever self destructed and lost 4-1 to a Spartan League side. Then in more recent memory, there's the defeat to Alton Towers Town at GGL being amongst the worst. But those losses had one thing in common, both good sides arguably having a really bad day at the office.
The same can't be said of yesterday's debacle against Burgess Hill. You could spot this one coming from a mile off.
This season really hasn't got going to be frank, from a pretty uninspiring pre-season to an avoidable opening day defeat that quite honestly has set the template for what has largely followed. Week after week we've seen the defence constantly shooting itself in the foot with stupid mistakes and an ineffective midfield fail to not only open up sides offensively, but offer a creaking defence little cover when the play inevitably goes the other way.
There's no gold at the end of that, just shit defending….
Yeah, we've had a bit of bad luck with injuries and we've at least tried to remedy the midfield issues with Glen Southam's arrival, but something just isn't right. It's not working.
Recent form has, to put it lightly, been patchy, with a lot of huff & puff in first halves followed by going totally missing in the second. In some cases we've got away with it (Havant, FC Romania) and some we flat out haven't (Boreham Wood, Bath). So whilst the press and so forth will no doubt label this a shock defeat, it certainly wasn't to I and many other regulars at GGL.
Unusually for a Saturday, I manage to get my arse out of bed and into town for a much needed haircut, but having sat there for 45 mins and got no closer to having my barnet attended to, I decide to sack it off , get the car home and head into Sutton for usual home game duties. Typically, having left the house in lovely sunshine, when I get into Sutton, it's been replaced by a nice downpour of rain, givning me a thoroughly refreshing shower on my walk through Collingwood Rec. I'm in Roses a couple of mins before Mr X and we're soon going through the usual routine of getting the place ready to go. As we put pies into the oven, restock the Cokes and replenish sugar bowls, the usual banter and bullshit turns to today's game.
"Do you want the bad news or the really bad news?" he asks. Marvellous. The bad news is that Jessy is injured and won't feature today. I pass on hearing the really bad news. Our verdict is pretty unanimous. We're fully expecting to get beat town and we'd happily take a replay down at their gaff this week.
With the staff in place we make a move to the bar and set about getting a few beers on board and forgetting all about the impending sense of doom by getting in to the usual pre-match routine of hurling abuse at each other and mocking anything going. To our delight, Dukey is at the bar when we arrive from Roses. Your round I guess mate! This of course delights the flat capped spendthrift.
A few pints in and the team sheets are out. Jessy is replaced somewhat obviously by Bignall, but for some reason both Bedsente and Kane are left on the bench. This means the so far less than impressive Wellard is in instead. This lack of steel in the middle does little to allay fears we're almost certainly on our way out of the competition this afternoon.
Sun sets on the FA Cup for another year….
Despite this, the U's start to the game brightly and push onto the visitors from the off. But despite pressing and having a lot of the ball in the final third, we fail to add a decent final ball into the mix and Burgess Hill deal with what we throw at them without much fuss. Then we go and introduce that 'shoot ourselves in the foot' part of our game that's royally fucked our season up so far. Hart moves down the left and with Binnsy hitting the space in front, all he has to do is play him in. But he delays for some reason and then plays a shocking ball straight to the full back who of course can do the basics and knocks it straight back into the space behind that Binnsy & Hart have just left. The resulting ball across the box is just cut out by Cloughie, but Hart having recovered then dithers again in closing down and a Burgess Hill attacker hits a fierce shot across Julian. He does well to make a one handed save, but his parry loops up into the air and is nodded back into the unguarded net at the far post.
As starts go, it's a pretty awful one. And it displays everything we've been lacking this season. Brains, organisation and a little bit of desire.
We then spend the rest of the half pretty much running things and again spending a fair amount of time in the oppo half, but despite this chances are very thin on the ground and if anything, the visitors on the break have the better opportunities with Julian and Clough both having to intervene on seperate occasions to prevent things getting too fucking silly. For all the possession, the best we can manage before the break is a desperate late header clear in the 6 yard box when Mickey Spillane looks certain to nod in.
So half time. No goals, no shots on target and another rather unworked oppo goalkeeper. Still, shouldn't be a problem for such a big second half side as ours! Oh wait….
The general consensus over a half time cuppa and a pie is much the same really. Lots of unhappy faces, a fair bit of rolled eyes, plenty of tutting and a liberal sprinkling of "fucks sakes". And that's just from Totts.
It's easy to tell when your side has had a proper bollocking at half time. Mainly as they're back out on the pitch before you've even had time to discuss how crap what you've just seen was. Our lot are out so quickly, there's been barely time for the sugar to dissolve in the half time cuppa, let alone drink one. One can only imagine at the level of profanity used. Or at least one can hope was used.
Still, it can't have all been effin' and jeffin', as there's been a couple of changes. The utterly anonymous Bignall is hoicked off for Gomis, Binnsy drops in and we've lumped Cloughie up top.
From the off, we're on the offensive and there's at least a bit more snap about us, plus the oppo defence seems a little concerned by the DundoClough pairing now stomping around in their vacinity like a couple of narked wilderbeest. This change has them a little on the back foot and for once, we take advantage. Wellard makes a run, but seems undecided what to do with the ball and runs out of room. He lays the ball back to Amankwaah and his low cross is weakly prodded to the edge of the box where Spillane thumps the ball back through the crowd. His shot catches a heel on its way through and it loops over the shoulder of the keeper to level the scores.
About fucking time. Any chance of winning this shit now?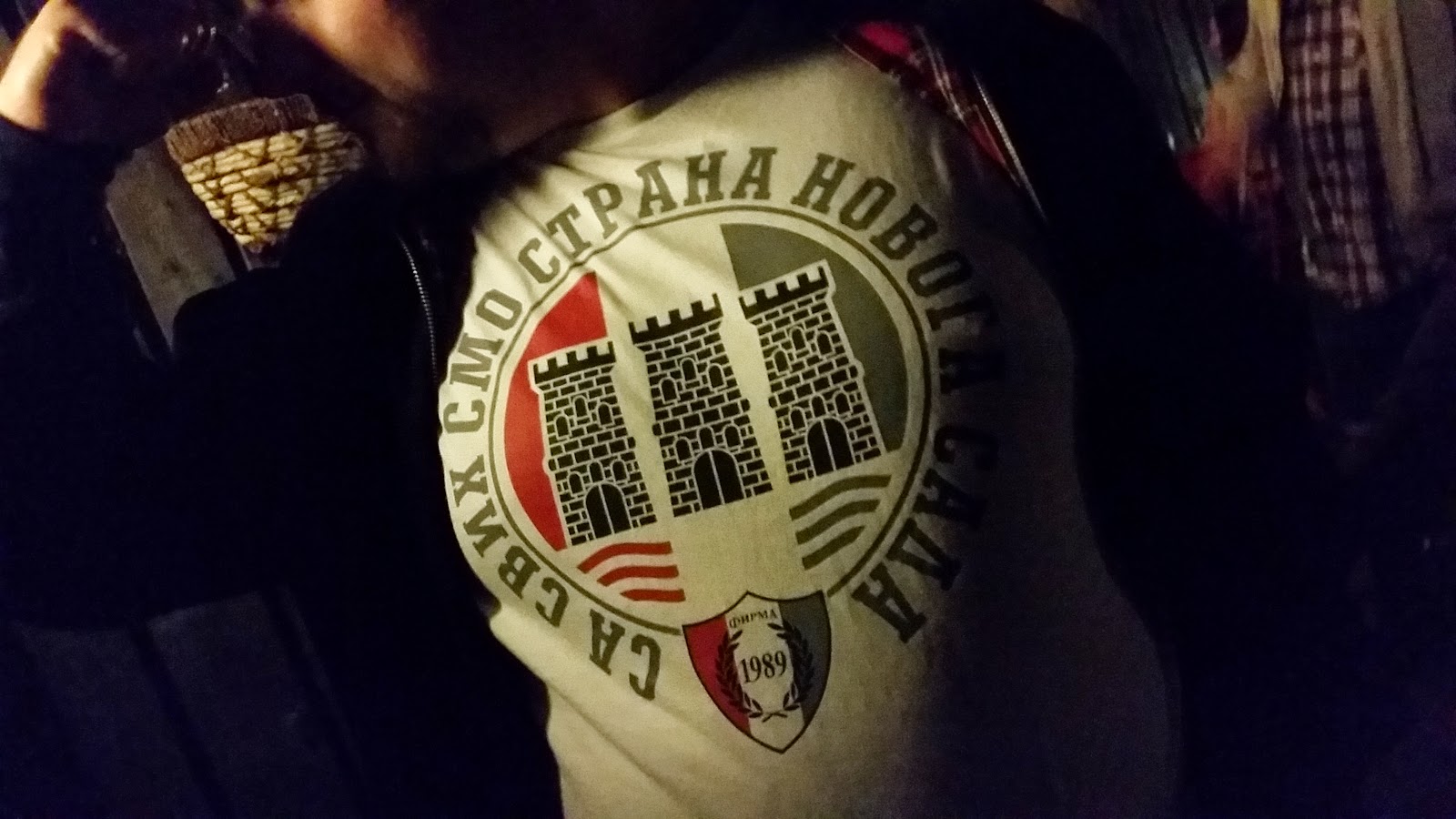 This makes sense after the 11th pint….
The goal seems to convince Burgess Hill that the game might be up for a shock and they drop back into two neat lines, looking to contain and perhaps take a draw and a replay. This is aided by us pressing high and Clough in particular holding the ball up well. Wellard shoots just wide from the edge and then Cloughie forces a smart save from the keeper after a quality turn and step inside. But his low strike is pushed wide. Typically though, just as we're dominating & starting to think 'only one side winning this', our utter car crash of a defence does a fine impression of fat little league kids again. Burgess Hill finally manage to get into our half for the first time in this 2nd 45 with about 15 to go. The attack ends with a regulation cross into the box which is nodded away and drops to Hart on the byeline inside the box. He then makes a bit of a faff of getting the ball under control. But still, that won't matter when he twats it miles away from our goal. Eh Callum? Callum? Oh for fucks sake….
Yes. Rather than leather the ball clear and avert any danger, Mr Hart plays a short ball to the edge of the box for some unfathomable reason and to make matters worse, it's sadly not to either yellow shirt nearby. An oppo lad nips in, Spillane has to make the challenge and they have one of those fucking stupid cheap free-kicks we just love gifting sides with. And before you can say "That wall looks a bit half arsed" their no.10 has whipped the set piece around the end of it and inside Julian's near post to put the visitors back in front.
I'll leave the reaction of the home fans at this point to your imagination. You're clever people, I'm sure you can figure it out for yourselves.
Of course, having allowed the oppo to score from the one time they've been in our half so far, there's only one thing for it. To ignore the fact our full back has pulled up lame, leave him 2 on 1 on the break and concede a miserable third goal right near the end just to rub salt and whatever nasty caustic things you can think of into the wound.
What? You didn't think we'd pull it back again did you? Oh come on, have you seen us this season? Christ.
With the third going in, I forgoe the last couple of awful minutes and head round to Roses to get stuff cleaned up so we can get into the bar sharpish. However, I end up discussing what a mess we're in with Bob on the way back round and by the time I hit the bar, I've actually missed out on the round. Sums today up really.
A few beers are sunk as the place unsurprisingly empties out rather quickly. As we resolve to do the drinks we have and go somewhere less solemn to finish getting rat arsed, we end up discussing the days events with Mickey Stephens. He seems very downcast, almost as much as us. Although not quite as pissed off it must be said. We eventually depart for the bright lights of Sutton and via the Spoons, end up on the O'Neils roof terrace I'd failed to locate after an away game a couple of weeks back. Here the talk finally ceases to be of shit football, but of the sort of gibberish & bollocks you get from us when the pint count is approaching double figures. Amusement is provided by a couple of lasses Wardy & Mr X are chatting to. One of whom guesses that he who cannot be named is 42 years old. Well, I fucking laughed at least!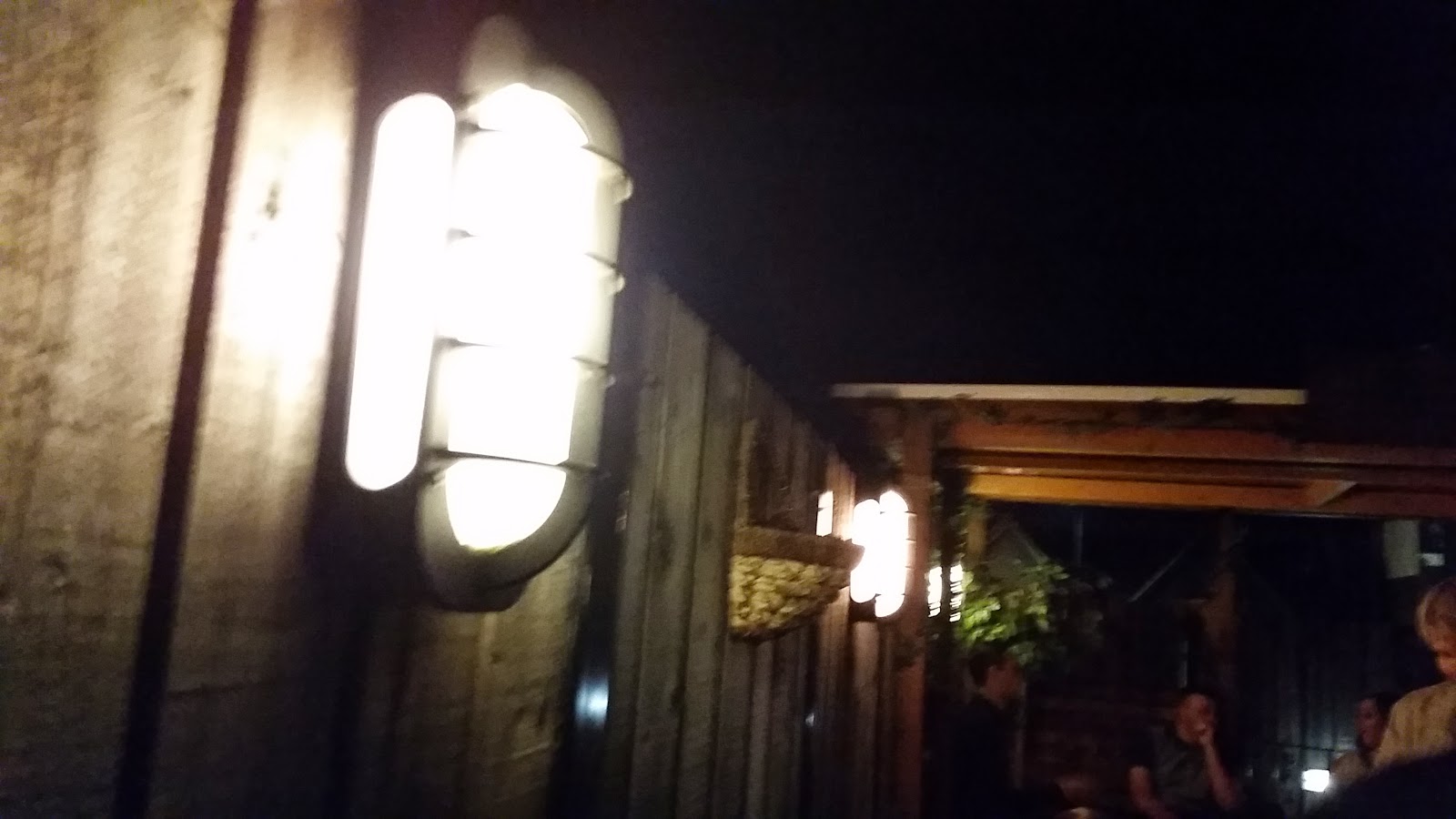 Taz tries a Dukey random photo moment.
There follows more beers back downstairs, where the talk does once more turn to shit football before I finally decide there's not enough booze in the world to blank this one out, so I head for home. Deciding to sack off waiting at the long cab queue and instead stumble back to HQ muttering bad things.
Football eh. What a twat.
Taz