Well, there have been some recent changes to
personal in the last few weeks, days ,hours minutes. For those locked down to
the official site and forum will have seen the updates! So over the last few
weeks we first released Dean McDonald, shortly followed by our skipper and
then Rivs, shortly followed by Sam Rents! So where do they all end up? Margate,
seems that's where the party is at! Still more to this than meets the eye me
reckons. With Terry Brown taking the helm at Margate, he is clearly looking to
re-build his old AFC Wimbledon squad, with old faces returning. Either that or the brown
envelopes are bulging at the seams.
In other movements, Jamie Taylor's loan spell at
Eastbourne is up. So will we see him return to the Lane, or will Dos sell him
at the right price? I'm guessing on whether his personal problems are dealt
with, or whether he likes the Gold Coast of Eastbourne. Also returning to us,
is Gavin McCullum, his loan spell at Tonbridge has also expired, so that gives
us a further option up top. But it seems we are still lacking an out and out
goal scorer that puts the ball in the back of the net, week in week out!
With the deck now shuffled, and our new hand of signings shown, lets have a look at the newbies in closer detail.
First
up, Alex Wynter.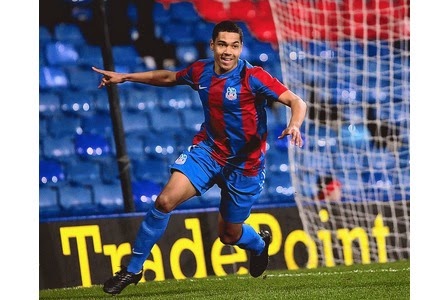 He made his Crystal Palace debut on 2 January
2010 in the third round of the FA Cup, coming on as a substitute for Darren
Ambrose in the 93rd minute of a 2-1 win away to Sheffield Wednesday.Wynter went on loan to Eastbourne Borough in
March 2013, making 11 league appearances.

Up second, Harry Osborne:
Joins us from Charlton Athletic's Development Squad. Harry
currently don's the number 33 shirt for Charlton. Harry's natural playing
position is within the back four, and standing
tall at over 6ft in height, he will join Charlie Cloughs gang. A
promising prospect, he should fall straight into place.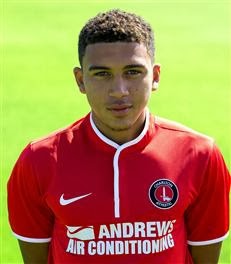 In third place, Kayne Haysman:
Now yes, I know he has been with us before on 'work
experience', and then he returned to Gillingham, but since he has returned, and
has featured in a couple of games, so thought it best to give Kayne a little
coverage. We wouldn't want the fella feeling left out now, would we!
Haysman began his career with Gillingham and made his
professional debut on 27 April 2013 in a 3–2 defeat against Burton Albion in Football
League Two, replacing Nathan Nyafli as a substitute. Twice during the 2013/14
season he was loaned to Sutton United of the Conference South, scoring three
times in five matches during his first spell before being recalled to his
parent club as a result of Martin Allen's departure. In November 2013, Haysman
was sent on loan to Sutton United again.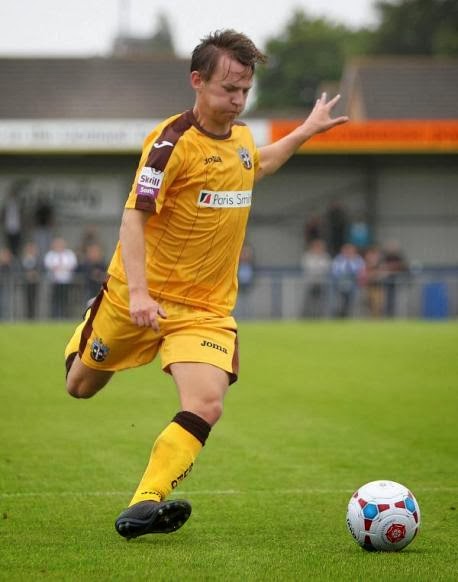 In at number four, pop pickers is Dammy Shitta :
Now then Dammy's full name is in fact Adedamola Shitta, a young lad of 18 years young, is currently
signed on Millwall's books. However Dammy hasn't seen much action for the
London Club, instead it seems Dammy has been out on loan for most of his senior
career, with appearances at Newport County, Macclesfield Town, Wrexham, Kidderminster,
and most recent Ebbsfleet. Dammy's
position on the park, is defensive midfielder, and at 18 years of age, brings a
bit of youth back into the squad .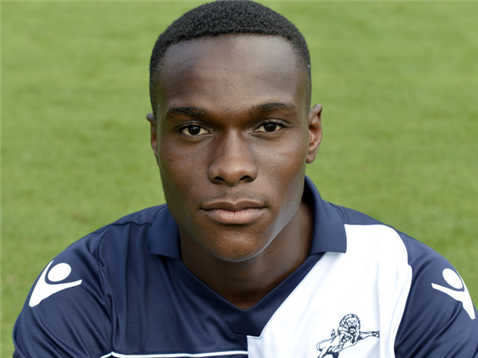 Number five, Lee Sawyer :
Sawyer started his career with Chelsea at the age of nine. In July 2007, he
signed a professional contract with Chelsea. In his last season as a schoolboy,
Sawyer overcame both a stress fracture in his back and cruciate ligament before
being promoted to the youth and reserve teams. In the 2006–07 season, Sawyer sat on the Chelsea bench for the last league
game of the season, although he did not play.Sawyer was intended to go on the
pre-season tour of the United States, but was ruled out of the tour through
injury. He then dislocated his shoulder in December 2007, ruling him out of the
start of the club's Youth Cup run. Sawyer played seven games for the reserves
in the 2007–08 season, plus 14 appearances in the youth teams. A red card in
the semi-final of the Youth Cup ruled him out of both legs of the final Now it
would appear that Sawyer has got his name around the South of England, having
appeared for the following club, Southend, Barnet, Woking and Dover.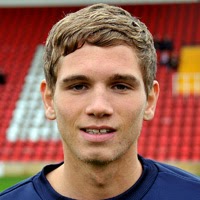 In safe hands David Gregory :
So it seems we've picked up a keeper on loan from our local friendly club,
Crystal Palace on a one month loan. The 19-year-old England youth international
has enjoyed a successful year with the Premier League outfit, culminating in a
move from the Eagles U18s into the development squad. Gregory had a previous loan spell at Ryman League Premier side Harrow
Borough last season, where he played a pivotal role in the club's battle to
avoid relegation, playing four games and keeping three clean sheets.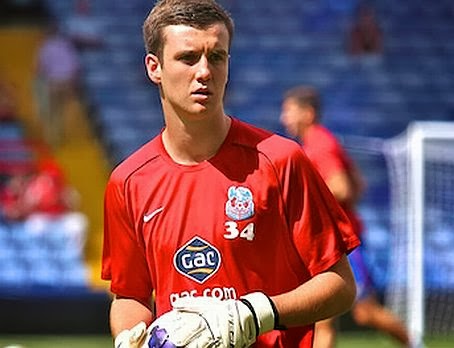 So there we have it. A short but sweet update, on the current movements happening down the Lane. So all we need do now, is prey that the weather holds out, and tomorrow's home fixture Vs Gosport is good to go. It's now in the hands of the Gods!
What's good for the goose is good for the Gander.
Juan