What a debut match to be selected for/lumped with for a first Gandermonium match report. Borehamwood away on a misty Monday night. Nothing less than the El Thameslink Classico itself!
It's an easy hop up from St Pancras where I work to the suburban Goonerville of Wood and Elstree. Out of the station and things looked very familiar. Borehamwood high st is like an extended and elongated North Cheam which seems to go on for ever. Must have passed at least a dozen fast food joints before coming across the palatial Maccy D's and hanging a left down towards the floodlights.
A couple of liveners in the club house and I am ready for the off.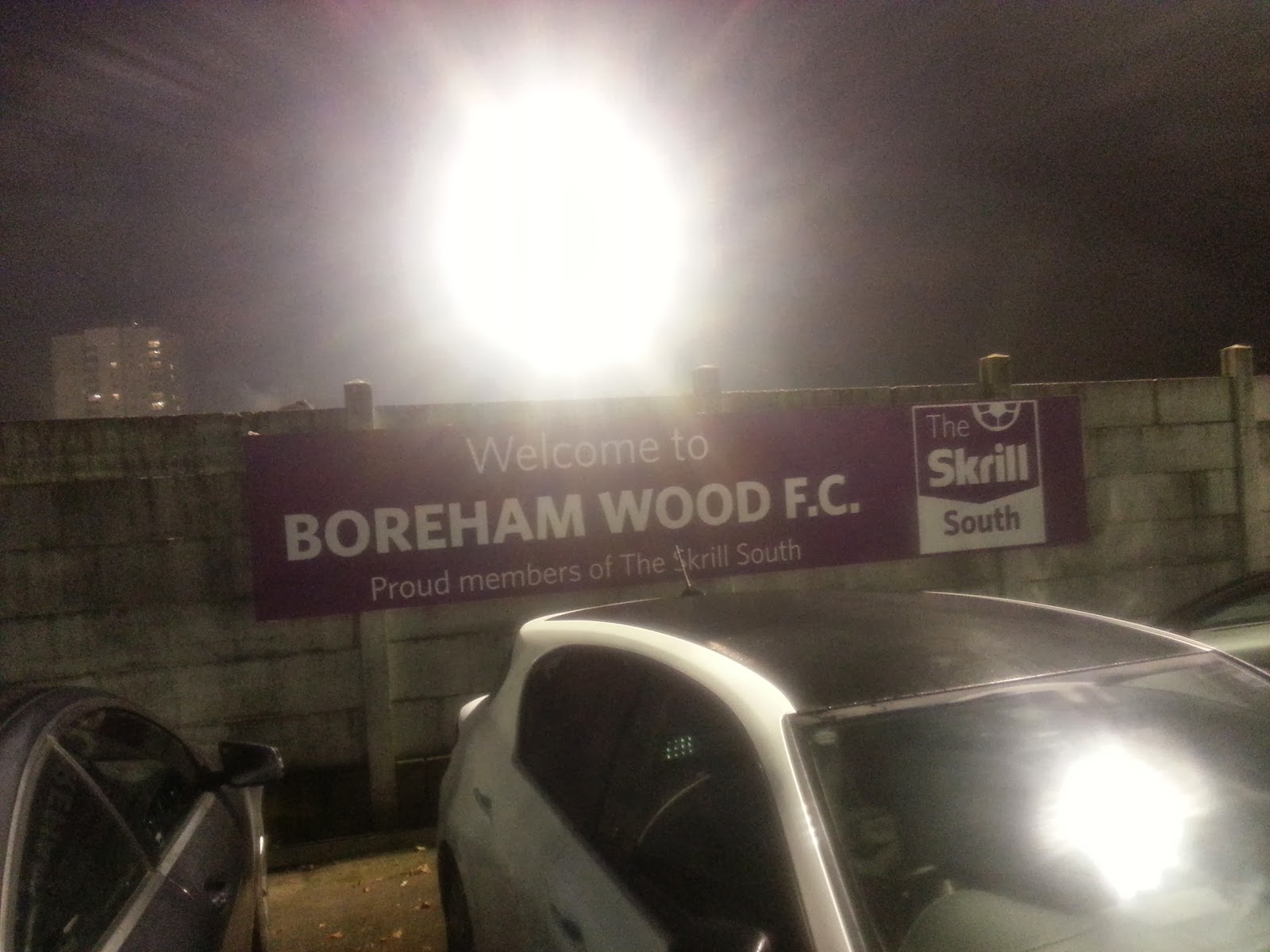 Intimidated? Nah, thought not….
Sutton are unchanged both on the field and on the bench from Saturday which is no surprise as that is basically all we've got in the playing resources locker. One side of the wood ground is closed off as they erect what looks like a plywood mock up of a new stand in keeping with the proximity to Elstree studios. With the crowd in, despite being swelled by a decent turn out from our lot, they could have closed the other side as well and it wouldn't have effected the atmosphere.
With some odd patches of mist creeping around the corners of the pitch in some sort of tribute to the Hammer Horror heritage of the area, Wood looked the sharper side and hit the woodwork twice in the first ten minutes.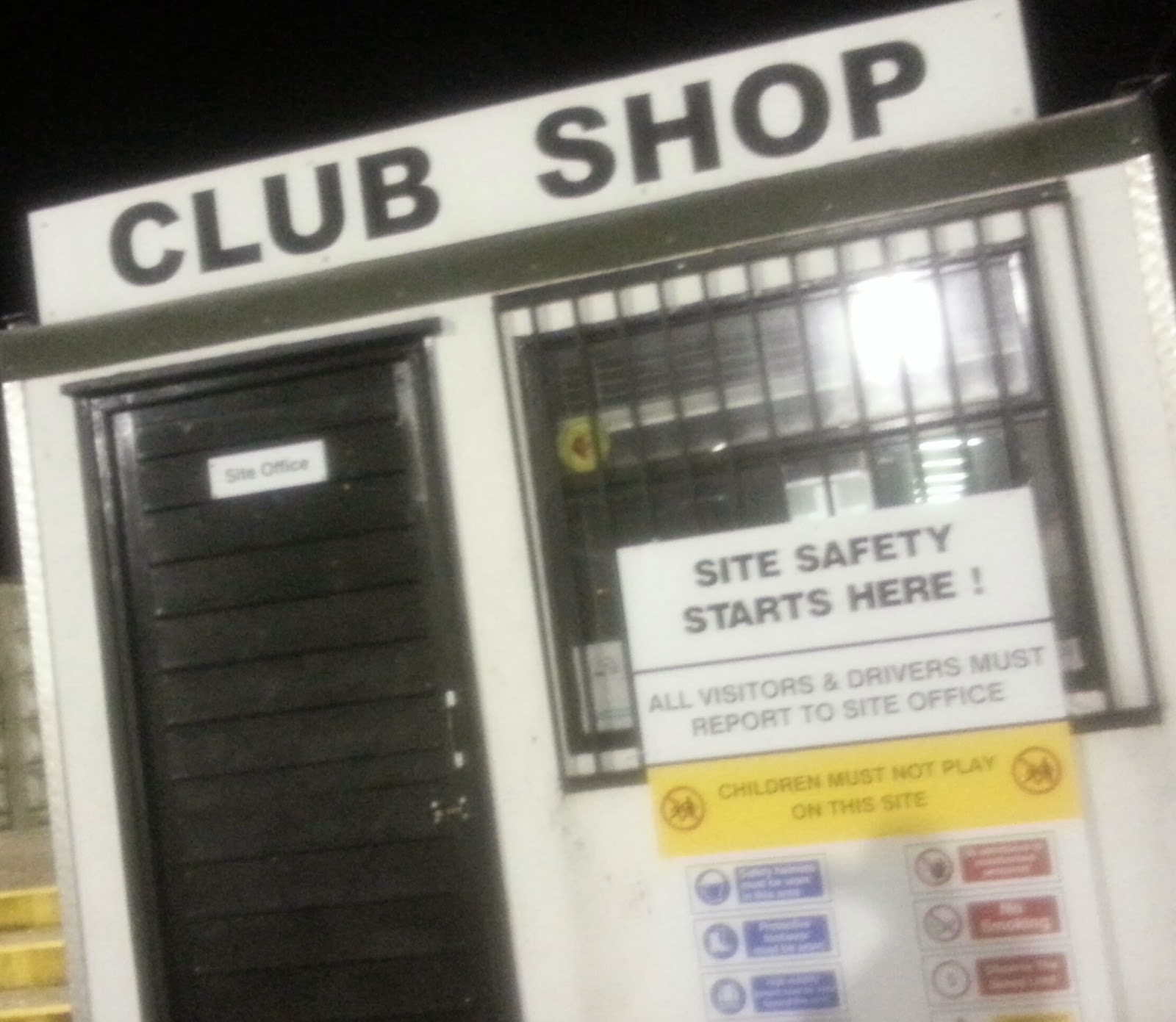 Wanna buy a scarf? Not without high vis, a hard hat and some

sturdy boots you're not….
We have been due a bit of luck and rode out the storm before starting to assert ourselves through Scanners and Binns. Mitch looped a header off the post for us but it was the persistence of the excellent Scannell which brought us the first goal through this hard and direct running which confused the defence and he finished off a move he had started with some class. Bizarrely the defender who was at fault chose to blame the linesman for the fact he'd been made to look a twat. Pathetic really.
Rivs went off, I assume with a knock, and Rentsy came on which seemed to tighten us up at the back and we went in HT one up. A quick slipper and a cup of splosh and we headed up to the expansive north terrace past the array of Gooner logos and noticed immediately that the mist had also moved ends. Deffo a smoke machine.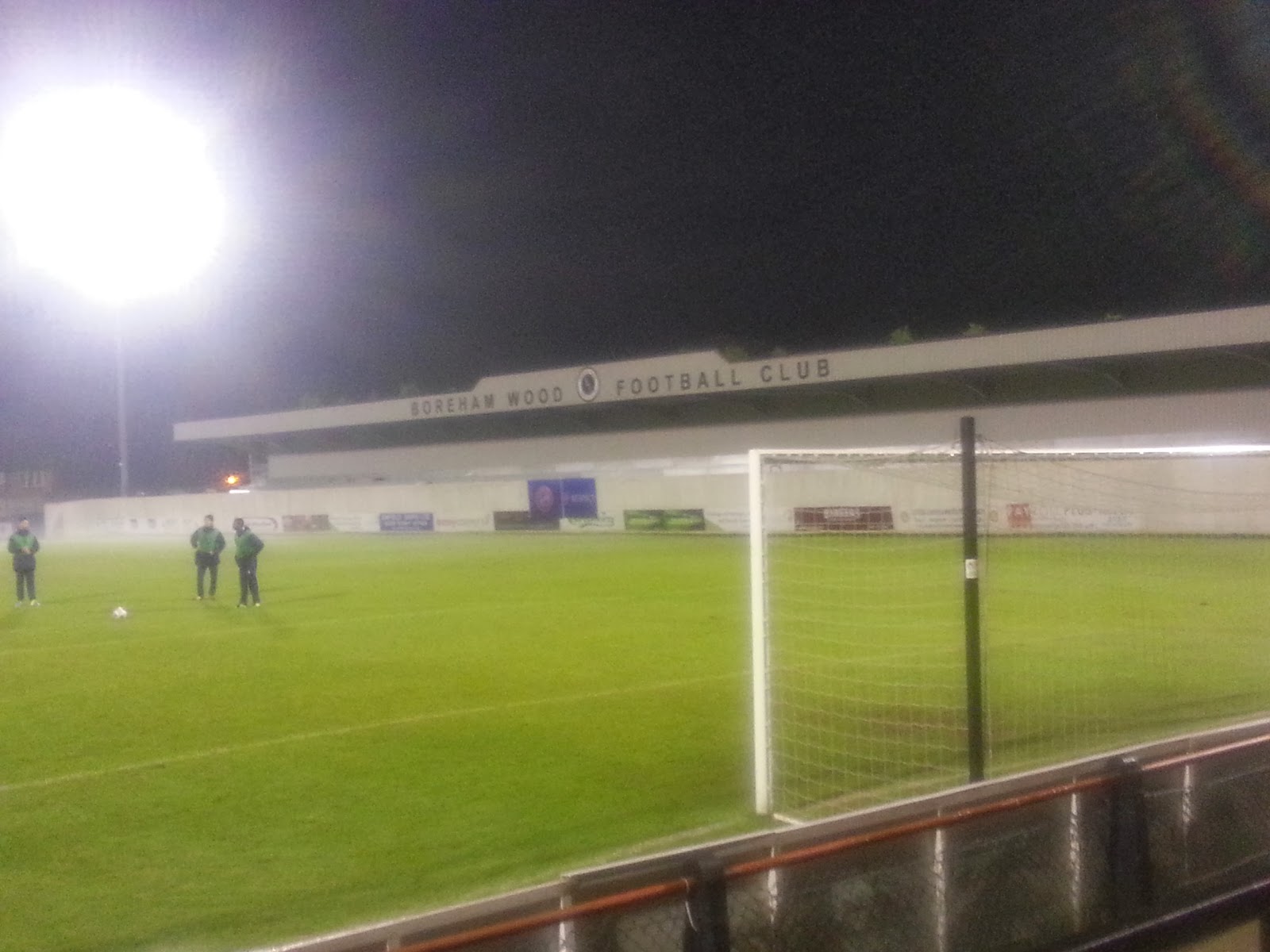 The latest addition to the Eastenders set…..
We started the second period much sharper and Slabbs, carrying on his good work from sat, earned us a well deserved pen when a defender attempted to leave a stud imprint on his chest. Dundo done what Dundo does and smashed it home to give us a bit of breathing space.
Fair play to wood, a physical and organised side with at least one nippy lad up front who kept us well on our toes but our third goal pretty much sorted it out. Another fine run from Dale, their keeper, who looks a decent prospect, parried the shot and there was Slabbs to knock it home.
Goal of the game was their consolation where their lad belted home from what looked like about thirty yards. Well done son. But by then the points were ours.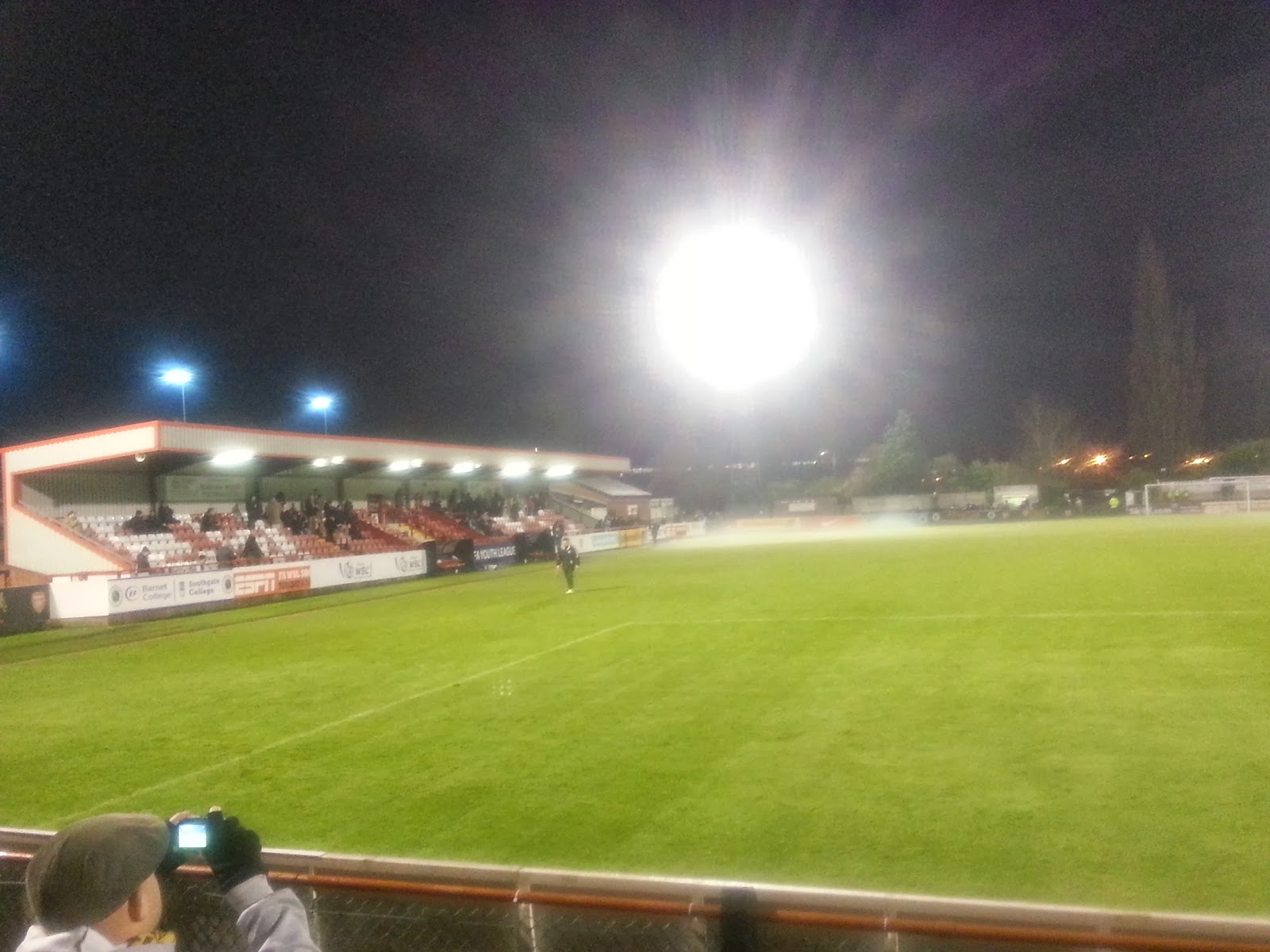 Spot the crowd.
Nice easy run Elstree to West Sutton in just over an hour but the whole night was soured by the news that our compadre Dukeys drum had been turned over and his car nicked.
Fuckin' scum.
Totts