Well here we are again and another cup game to witness as we begin our adventures in the FA Trophy. Our opponents were due to be Havant & Waterlooville who were destroyed at Westleigh Park back at the end of September.
Today was going to be so different from that fateful trip to the south coast. As always I was up at the crack of dawn looking back on another shocking week at work were I've been accused of trying to defraud the company with dodgy sick notes and the like. I won't go into too much detail as I tend to get a little carried away with my hate for the manager that I work under.
Packed again in the bar….
During the week it became apparent that we we're going to be a bit light on numbers in the Firm. Our illustrious Editor-in-Chief was going to pretend that it was his birthday at Hooters in Nottingham, Juan had already used his one game a month permission slip from she who must be obeyed, Dr Bell was most likely out in Japan at Fukushima trying to keep it "under water" and our Firm Leader had been out the night before and was clearly still suffering.
The train journey towards the ground was uneventful as I was only my own, I did managed to see Binns, Ali & Nelson on the train. I arrived at the ground at around a quarter past one and headed straight to the bar for my first pint. Luckily chronic masturbate was there with his better half and he supplied me with my first taste of cider. Notton was also present with his little Dexter who began to gnaw on my hand in excitement. The conversations soon turned towards the issues at Hemel Hemstead and the fact that they've now been reported to the FA six times in the last two years for crowd trouble according to one of our little group.
Line up: Lovelock, Folkes, Rents, Stuart, Clough, McDonald, Riviere, Dundas, Slabber, Scannell, Fuseini. Subs: Binns, Downer, Taylor, Telfer, Shaw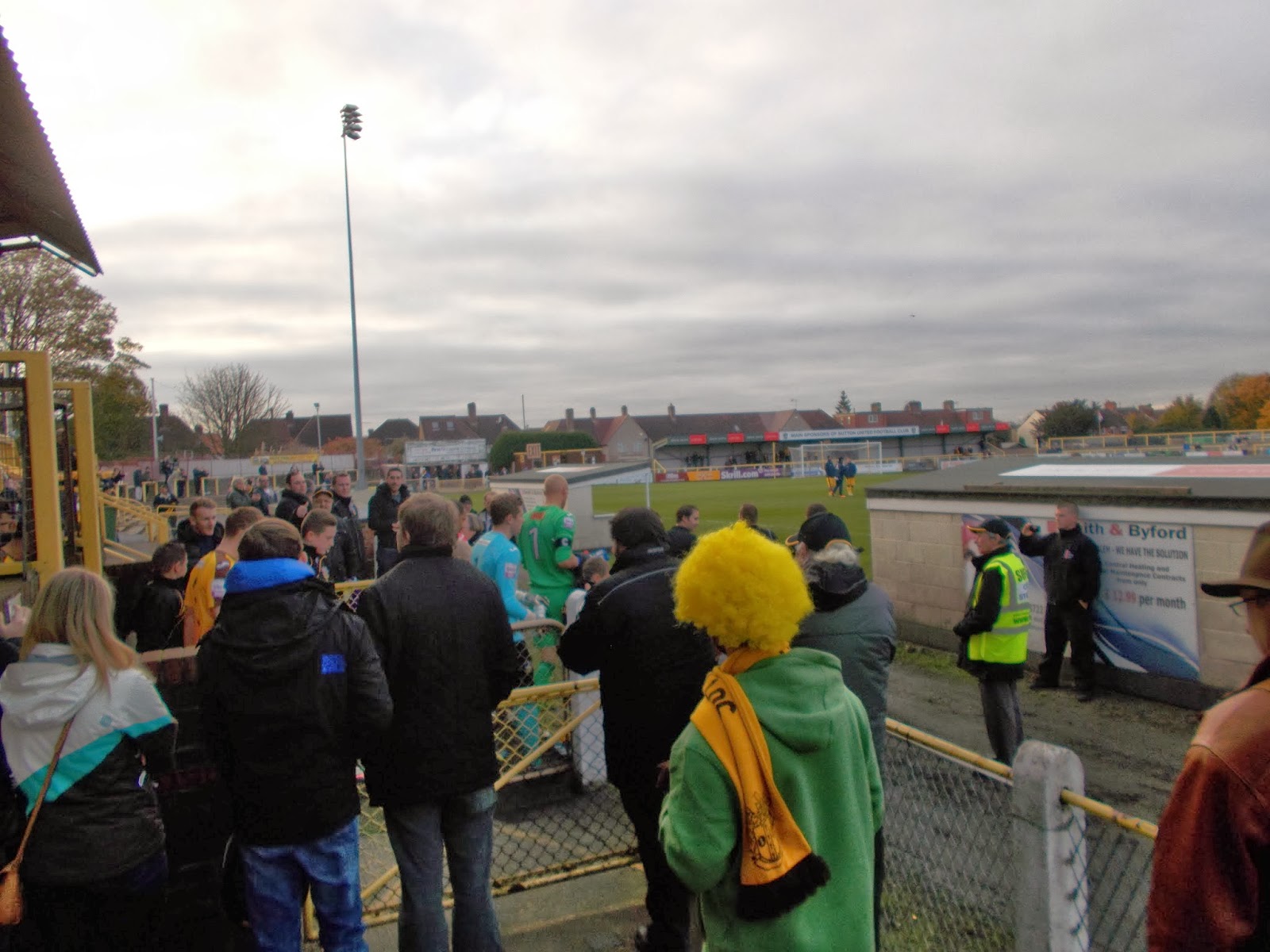 An expectant crowd…..
On to the game and once again it was a disappointing crawl out of the FA trophy at the first hurdle. The omens didn't look that good as the players walked out there was hardly any people about, the actual gate for today was announced as 374, very disappointing in my books, and then we go and lose the toss and end up shooting towards the shoebox end so I took my spot there with Bacon Roll and Junior Duke and waited for the kick off, I was also joined by Wellie and a member of the board as we watched Sutton exercise a bit of pressure inside the first ten minutes.
Of course that was all going to change in the next twenty minutes as Havant managed to wrangle two penalties off the man in black Mr Cock Rock. The first was after fifteen minutes as the Havant forward was about to cut into the box he managed to trip over the leg of Stuart, who got himself booked for his troubles. I personally felt there was little contact but the ref blew it up and the penalty was smashed into the back of the net just past the outstretched hand of Lovelock in goal. The second penalty came later on when an even more dubious dive by the swan fairy got the pointed finger to the spot. There was a sense of justice as the resulting penalty was smashed against the post and like the Hemel game Havant got to the rebound quickest and the shot luckily struck the same post that was hit moments earlier. There was also time to see Scannell once again fail to open his account for Sutton as his header was hit at close range against the giant in goal.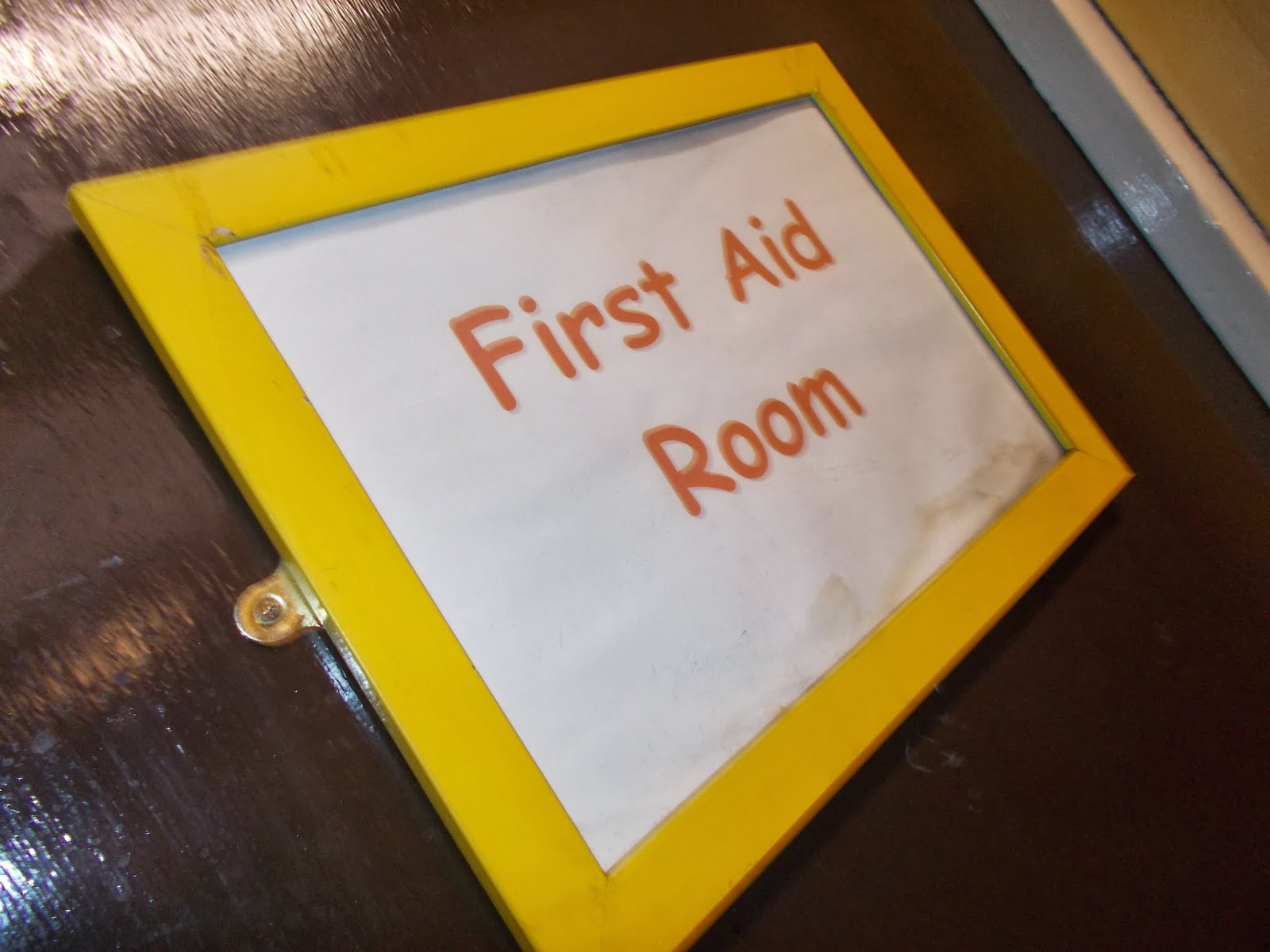 Nope, Dukey's lost us here. Sorry.
After running into the bar for a cheeky half time round was headed to the unusual surroundings for a second half at the Rec end and the hope that we could get back into this game. And with no subs made it was U's that started off worse with old Lovelock in goal keeping us in the game with a string of saves. It was at this time that Sutton were trying to do a sub that when it finally happened it had grown into a triple sub with Binns, Downer and Taylor coming on for Folkes, Big Mac and Slabber. We all hoped behind the goal that this would raise the bar and drag us back into the game. But we were to be disappointed as once again ten minutes from the end another defender fuck up through our miscommunication let a Havant forward who squeezed the ball past Lovelock and put us out of the trophy for another season. There was still time for us to witness a wonder goal from Dundo as he was on the edge of the box and with the outside of the boat curled the ball into the top corner, leaving the giant rooted to the floor with five minutes left on the clock. Next was another Dundo header that the giant managed to push passed the post. With the five minutes of added time we failed to create any real chances with a Scannell free kick that went high and wide and just like that we wimped out of the trophy.
There was a look of mild disappointment as the ref blew the whistle as once again some of the decisions the Mr Rock handed out against us showed he still doesn't like us. It was a shame going out of the trophy and losing out on £4,000, but hopefully there is two silver linings we could dwell on the first is for me more hope that we might show more interest in our beloved County Cup and the second highlight could be that one of our midweek games might be moved to a Saturday as another decent piss up at Dover is now going to be a midweeker.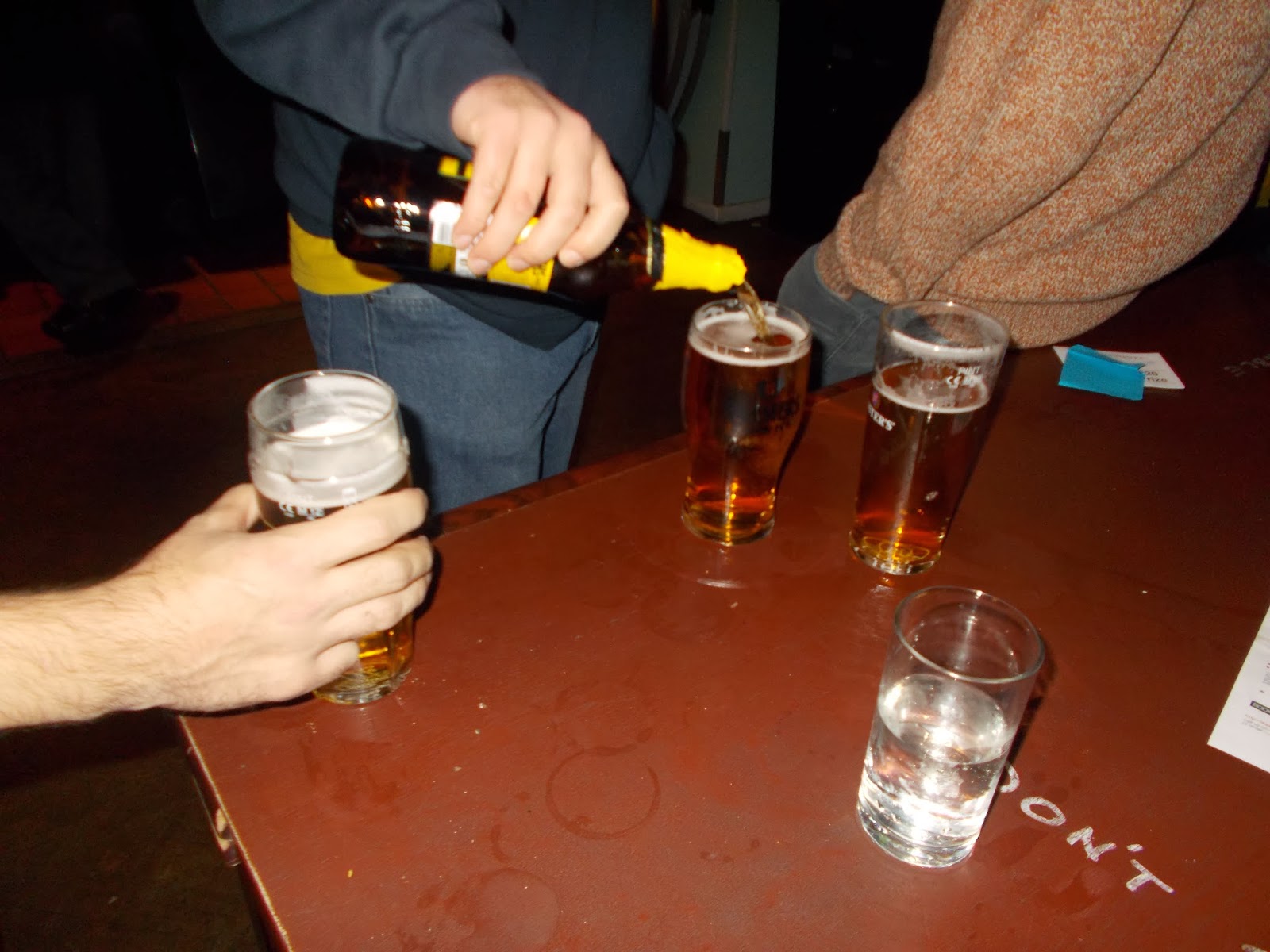 Ok, what's the big deal with the fucking pool table then?
As there was only a few of us about today we decided to hang around the club a little longer and hand over some of our well earned dough. Eventually we managed to pry ourselves away from the club and head to Sutton and the Grapes for Mr X to get his burger and as the night rapidly headed towards its conclusion. It was suggested that we head up to Tapuri for a little afters so me and the Welsh Wizards headed for a nightcap. What followed was a random showing of "Songs you hate to love" which constituted music from the Sugarbabes, Spice Girls and Justine fuckin' Beiber!. I did managed to meet an old school friend who was able to enlightened me on those people who had died from my year. We eventually left Tapuri and walked home, I managed to check my clock as I got in, not bad for half past two! So in total for a quite night I managed to be out drinking for over twelve hours in total.
Dorchester next week and lets hope we can get our campaign back on track with a convincing win. until then let me just say a happy 34th birthday to Juan Sheet…..
Naughty Naughty…..
Duke