Well after a no show from yours truly on Tuesday night for the Maidenhead game, the reins of Gandermonium were naturally handed over to me to deal with tonight's write up for the Surrey Senior Cup Fixture against AFC Wimbledon.
So with a quick few text messages sent, Duke answered my SOS call and provided taxi service to the Lane for tonight's fixture. And so he appeared at 19:15 hrs outside Juan Towers with Greek riding shotgun. The conversation then turned to Duke perhaps setting himself up a Twitter account, well actually it was more about Greek setting up a Twitter account in Dukey's name.
Which was of course shortly followed by Greek deciding that it would mostly be completely non-Dukey type content getting knocked out on it, such as "Cor that Pilate's session was the best thing since Carling Zest" or "that Gym session was bangin", or the best one in my opinion "That Yoga session was right on man".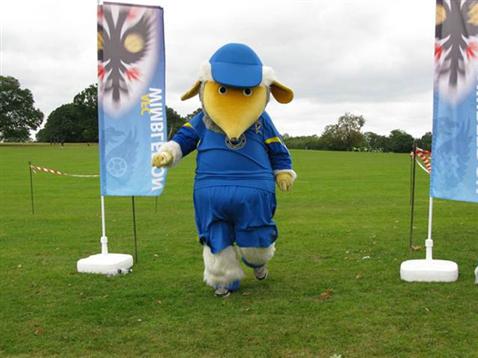 That's a fucking big rat!
So yeah, thanks to Greek and his bright ideas, the chances of Dukey Lad now actually setting up his own Twitter account are bang on zero. Bollocks! Will we ever get this man Tweeting………no chance!
So onto tonight's fixture. So we all know that Duke is the main man round here in regards to the SSC, his love for this trophy is unreal. His dreams are also, somewhat wet for this bit of Silverware! I mean this man even has the most Wikipedia entries\edits on the SSC cup page, that's how much he loves it. There's even talk that he has had an imitation Surrey Senior Cup smelted from the finest metals as a substitute, so he can steal the real deal and whack it in his own trophy cabinet at home. So it was only right that I would step in and write up tonight's game so he could stand back, absorb the atmosphere and enjoy the game for once without having to worry about this old bollocks.
I remember a wise man once telling me something along the lines of three wise men following a bright star to the start of something, I dunno Jesus or some ol' rubbish. Well instead, tonight three idiots followed the lights to the stadium of wonder that is Gander Green Lane.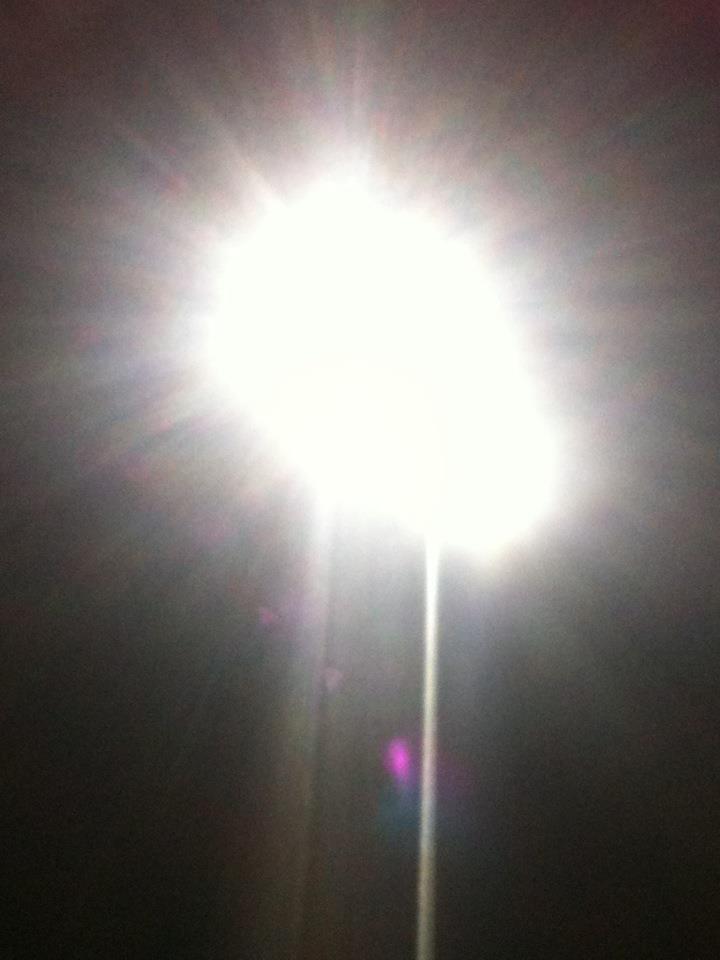 The bright (and blurry) lights of GGL
First stop, the Club Office where we ponced picked up our free tickets for tonight's game. Now I say 'free', what I really meant to say was "the tickets that cost me and Dukey a small fortune in match ball sponsorship". My bank balance never lies and well, to show we never learn, we've already been cuffed into sponsoring the next one as well. Idiots!
Right enough of me going on about my bank balance, after all this isn't a lecture on economics. Lets take this back on track and get down to what you came here to read about. Some shit masquerading as a football blog.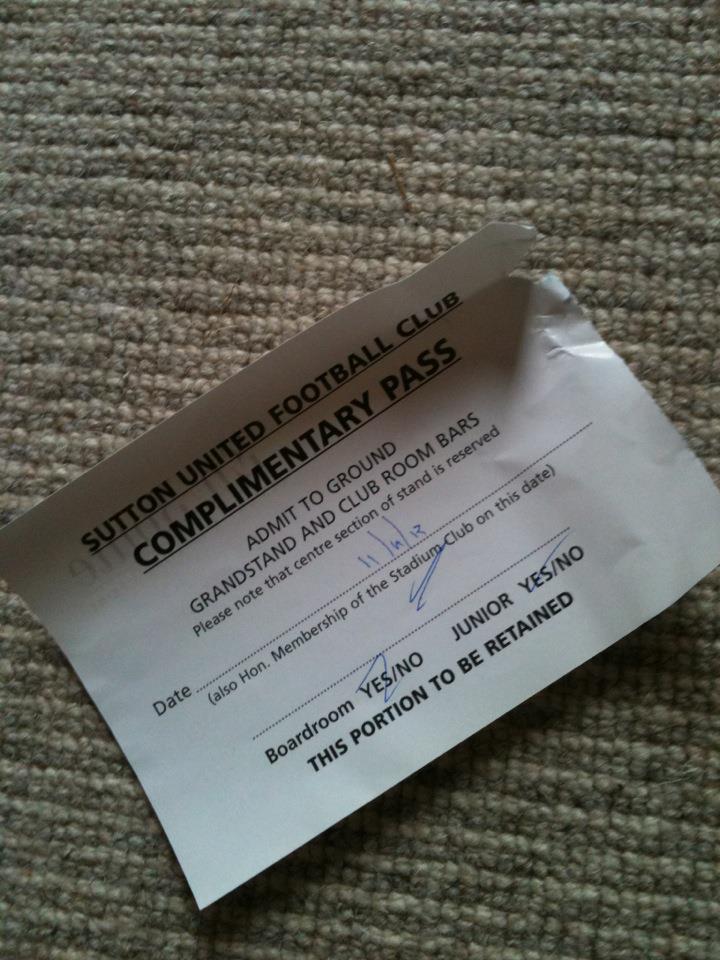 Ponced!
Line up- Lovelock, Wheeler, Rents, Stuart, Downer, Sinclair, Benjamin, Fuseini, Dundas, Serbonij, Murrell-Williamson.  Bench-Williams, Folkes, Riviere, Tomkins, Dennis
Tonight Ladies, Gentlemen, readers and fans of Gandermonium, I Juan am going for something a little different. If you were there for the game you'll know what I mean. But hey, I'll fill you in. Instead of me going into graphic match report detail. Tonight I'm going for a GOAL summary instead, mostly as I can't be arsed with the stuff that didn't count for anything. Are we sitting comfortably? Here goes…
Goal 1.
So the ball drops down to the feet of that new fella that we picked up from Bromley (and in my eyes looks like a decent signing-and a touch that we got hold of him before the summer break) who opens the gas a little, and steps back and fires off a cracker heading towards the top right corner, only for the ball to take a deflection from the Womble rear guard. It drops to the feet of Benjamin, who picks up the loose ball and pulls back the trigger sending his shot flying off his right boot into the bottom right corner. 1-0 Sutton.
A slight movement from Duke's top lip.
Goal 2.
This time we see the typical Dundo copyright surge from the midfield area, going past a couple of the Womble lads, making it look all to easy for the big man. Dundo creates even more space to his left, plays the ball back on to his favourite boot and pulls back the hammer of Thor, striking the ball down to Seb Browns right. With Seb at full stretch, he pushes the ball away to his right, and straight into the path of Benjamin. Benjamin free with time and space, picks his spot and coolly slots the ball home. 2-0 Sutton!
A slight bit of movement from Duke's lower lip.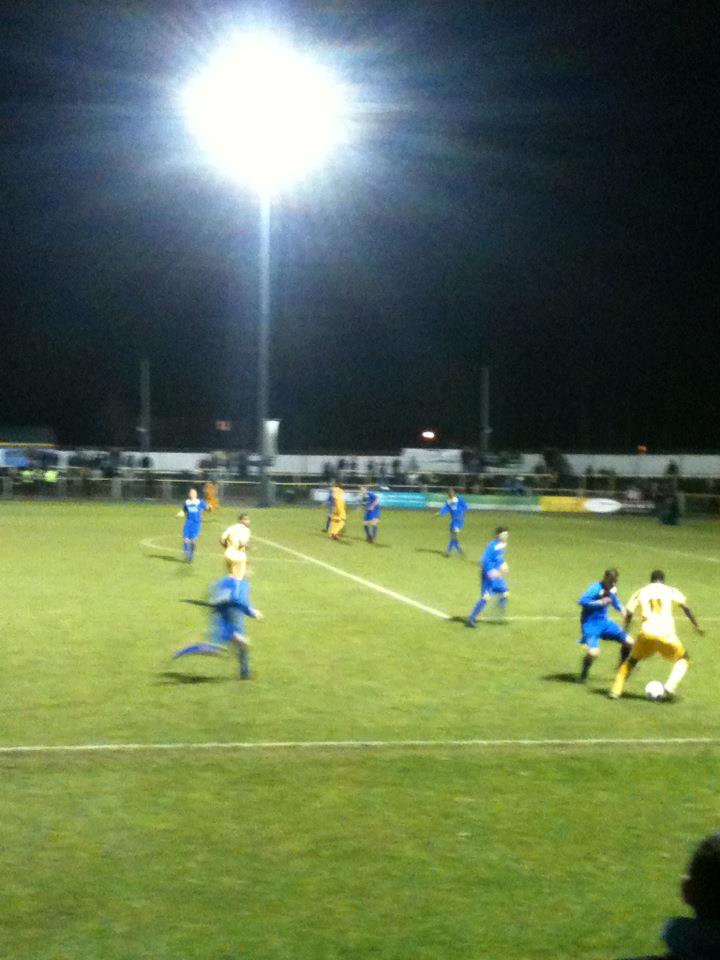 Action shot. You know the drill….
Goal 3.
The third goal is created from Rents beating his man down the left channel and crossing the ball into the box finding the top of Dundo's head. With Willaimson waiting on the right wing, he collects the ball at his feet, and with a sweet turn beats the approaching challenge, dinks the ball back up into the box for Dundo to this time get his head right behind the ball, and give it the full power into the top right corner. 3-0 Sutton.
Minor lower jaw movement from Duke.
Goal 4.
Further work from Willamson down the right flank and well, lets just say he's toying with the AFC right back for fun. A number of cheeky step overs, right to left, left to right, he crosses the ball in low and hard across the box. The Womble lads just stand still and watch the world go by for a few seconds as the ball is yet again heading for the man I will now refer to as High Tower. a.k.a Dundo. So with the ball at High Tower'ss feet he takes back that famous right foot of his, and slots the ball with great ease into the back of the onion bag. 4-0 Sutton.
Upper jaw movement from Duke, and a slight crease in both cheeks.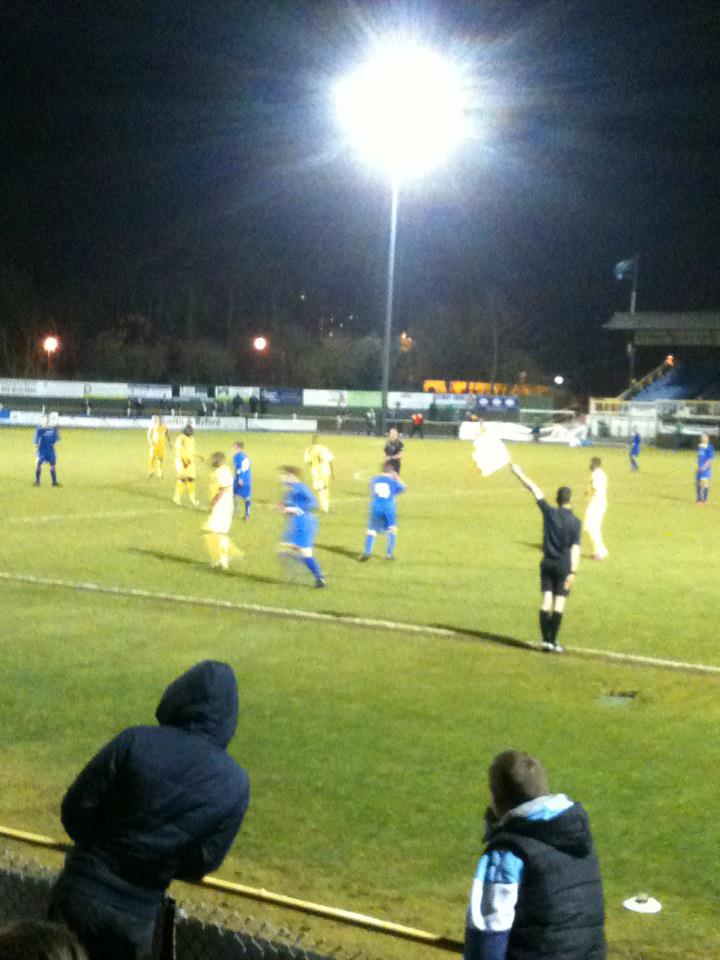 There was actually quite a lot of action….
Goal 5.
So with more trickery coming from Williamson (his boots must be filled with all the gadgets that Mr Majeika has to offer) down the right channel, with more dreamy touches from those boots, and with more twisting and turning coming from the young lad-one to watch. Willamson looks up and sees Benjamin waiting on the edge of box, waiting…just waiting with anticipation for that ball to come and with that bang, Williamson plays in Benjamin, and Benjamin looks up picks his spot, seizes the chance, and pulls back the right one, and lets a right curler go off his laces into the top of the onion bag. 5-0 Sutton
Finally Duke's cheeks crack, and the face turns into something like a smile. It's fucking horrible. Kids run screaming.
So after half time (that's right you read it correctly, five yes five goals in the first 45 minutes) we decide to make a couple of changes, and rest up a few of the key first team lads, for the League fixture on Saturday away at Farnborough. We mix up the middle of the park, sticking Faux in there for a change, I guess to give him some more game time before Saturday.
It would only be fair and just for me to mention the two goals that we conceded. The first for one which was a lack of concentration from us at the back, which leads to a goal line scramble and us conceding, and well the second, giving away a poor penalty from a silly challenge in the box. Still can't grumble at all though, far from it fact, job was already done in the 1st half.
With the Duke being a happy boy following tonight's result I guess we are keeping his dreams of once more winning the Surrey Senior Cup alive….and well let's just say.. "when we went to lift the cup, Duke was there, Duke was there….he ran off with the trophy, but he was there."
Now onto Saturdays Blue Square South away fixture at Farnborough, I won't be making that one as I have some video tapes to return, so I will have to leave you in the capable hands of Mr Duke to keep you informed of the things that happen. It may even contain some kind of detailed report on the game….probably not, more like a detailed analysis on the pubs that the firm visit and the number and varied flavours of ciders that are consumed.
I'm not jealous, honest guv!
That's all from the one they call Juan.