Well bugger me! There goes another trip to Essex……..
And let me be the first to congratulate Marky N for surviving his first booze cruise with the Firm, even though he only lasted to Blackfriars mind you. The day itself was another drink fuelled escape with its highlights and low life's like us running around London and Essex!
Also apologies for the lateness of this blog but somehow I manged to pass out once again half on the bed and half on a foot stall that I use as a six month temporary replacement for a computer chair. But without further ranting lets get on with this blog!
The pre-match drinking began as we always do with a trip to the Spoons at Tower Hill where we met up with other fellow Sutton fans and of course debutant Viscount Marky N! Several pints of Thatchers later and it was decided to find a pub so that some of our group could watch the Spurs game, on the train out of Fenchurch Street we managed to squeeze in a few cans Olde English for good measure.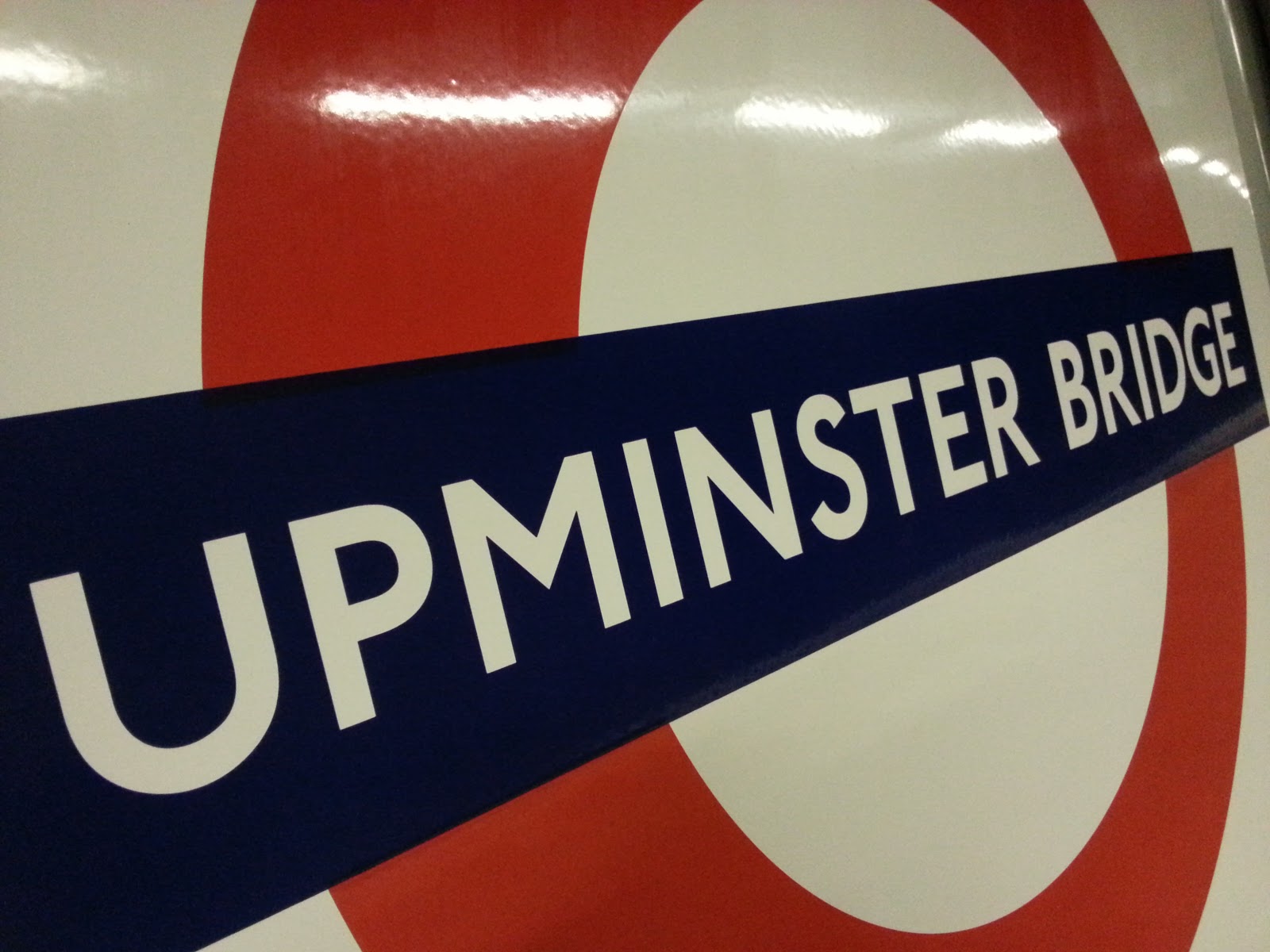 Destination Essex….
When we finally arrived at Upminister the nearest pub was the Essex Yeoman, and as some of the group wanted lunch we made this our stop in the high street. A couple of hours later we made the 15 minute walk to that pokey little athletics track of a ground. Of course as we are watching Hornchurch for some reason every time we say we will not spend any extra money at the ground other than getting in, but still we always end up in the bar!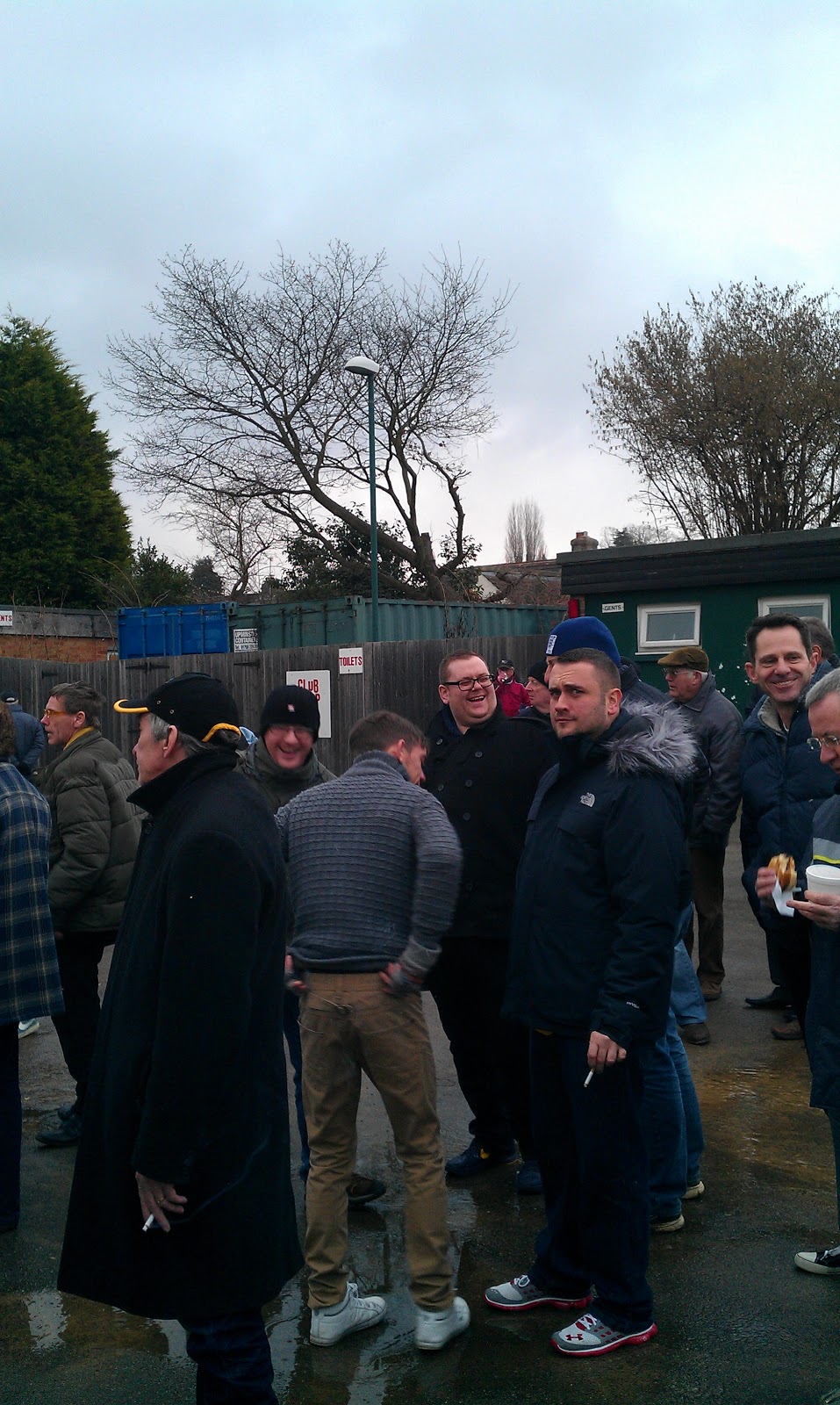 Some iffy geezers obviously up to no good…..
The game it self was nothing short of a very drab affair that really didn't leave much to write about. But I still felt that old Shaw in goal made some very good saves and if only we had managed to hold onto Dundo's goal we might have been able to see us win at Hornchurch, but just like last time with the battle of Hornchurch, it was not meant to be and once again we manage to concede right at the death and only take one point home.
As this is Hornchurch we leave straight away and head to the nearest boozer only at this point to be abused by no other than Juan as he passed in a car (just you wait until your off your meds!). A couple in the Windmill was followed by back to the Essex Yeoman and a train back into town.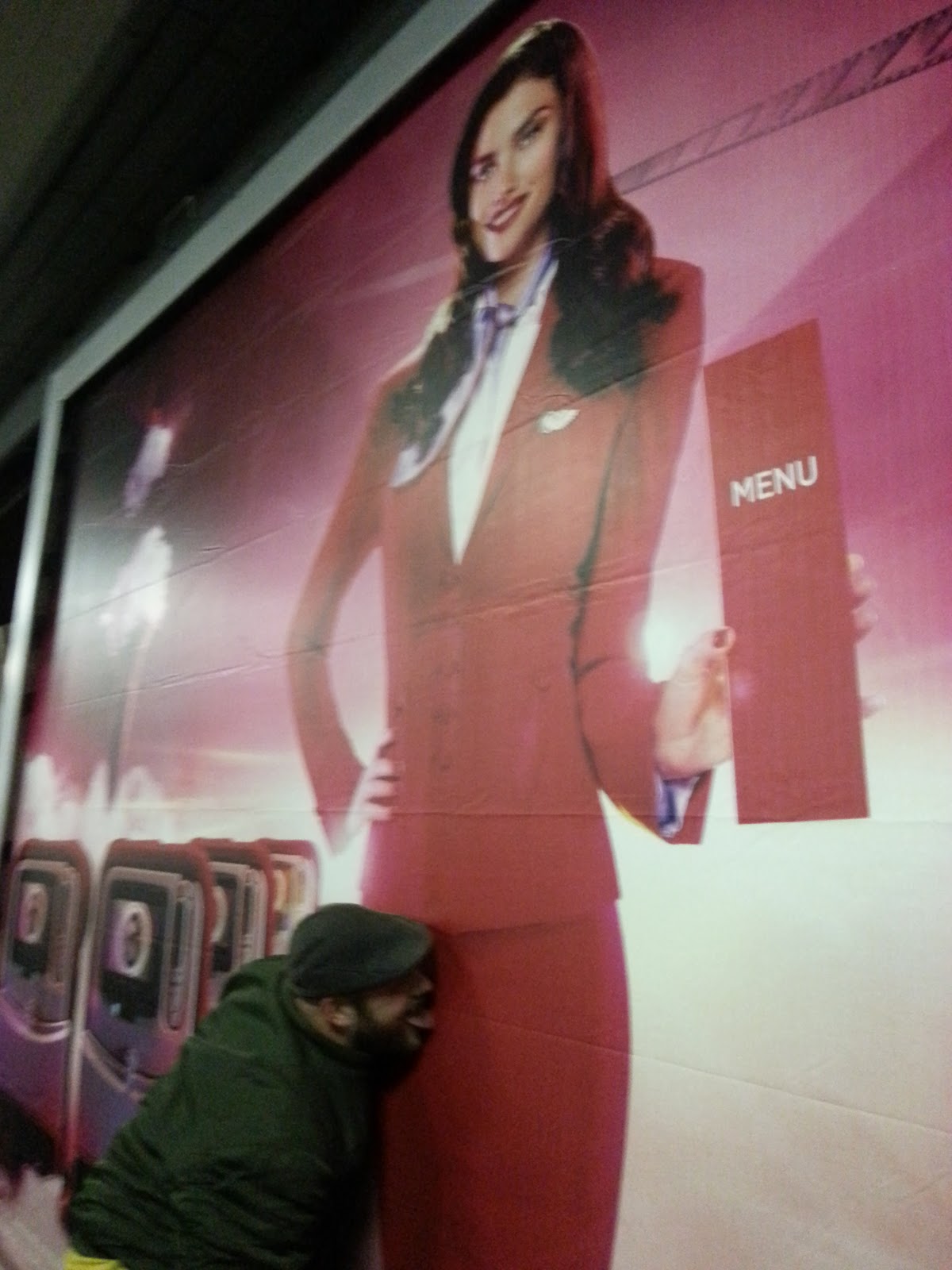 Should we tell him she's not real??
This was when things went a bit pear shaped for a while because as we left Fenchurch Street I had to answer the call of nature and go and point Percy at the porcelain and on my return found that not for the first time I had been left behind. So of course like the smart man that I am I figured they would head towards Victoria. I even managed to jump on a train as it was about to leave and also was approached by two birds as well….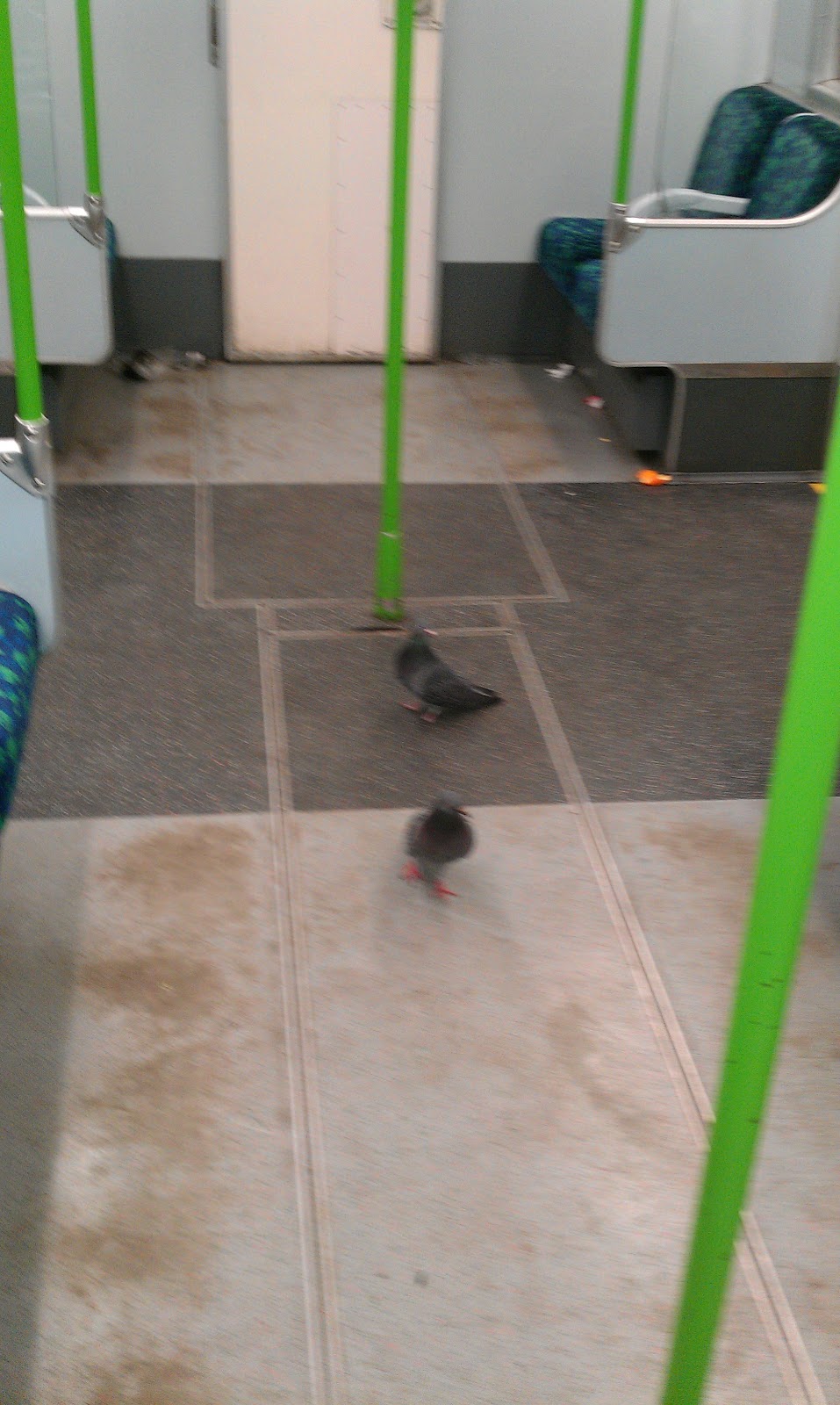 Dukey's evening was just packed with birds!
Of course when I did finally arrive at Victoria my phone began to light up with the various missed calls and answer phone messages informing me that in fact the Firm had travelled to the Blackfriars for a beer, yeah cheers guys! I had to make my way back on the tube again back towards the way I had just come and as I approached I managed to spot someone who was not one of us…
It only happened to be your genuine Soviet communist! It did help that it was a cute little thing and she seemed quite bemused by this group of drunk Sutton fans, and of course she didn't realise that she was one of the comrades but without my highly tuned mind that work out her birth date and put two and two together. It was then the new Viscount decided to call it a night as he stared blindingly around trying to get a sense of where he was and then only regressing in the fact that his used to actually drink around this manor a little that he stumbled out of the door and the resulting train journey home for us was less than tiresome for some….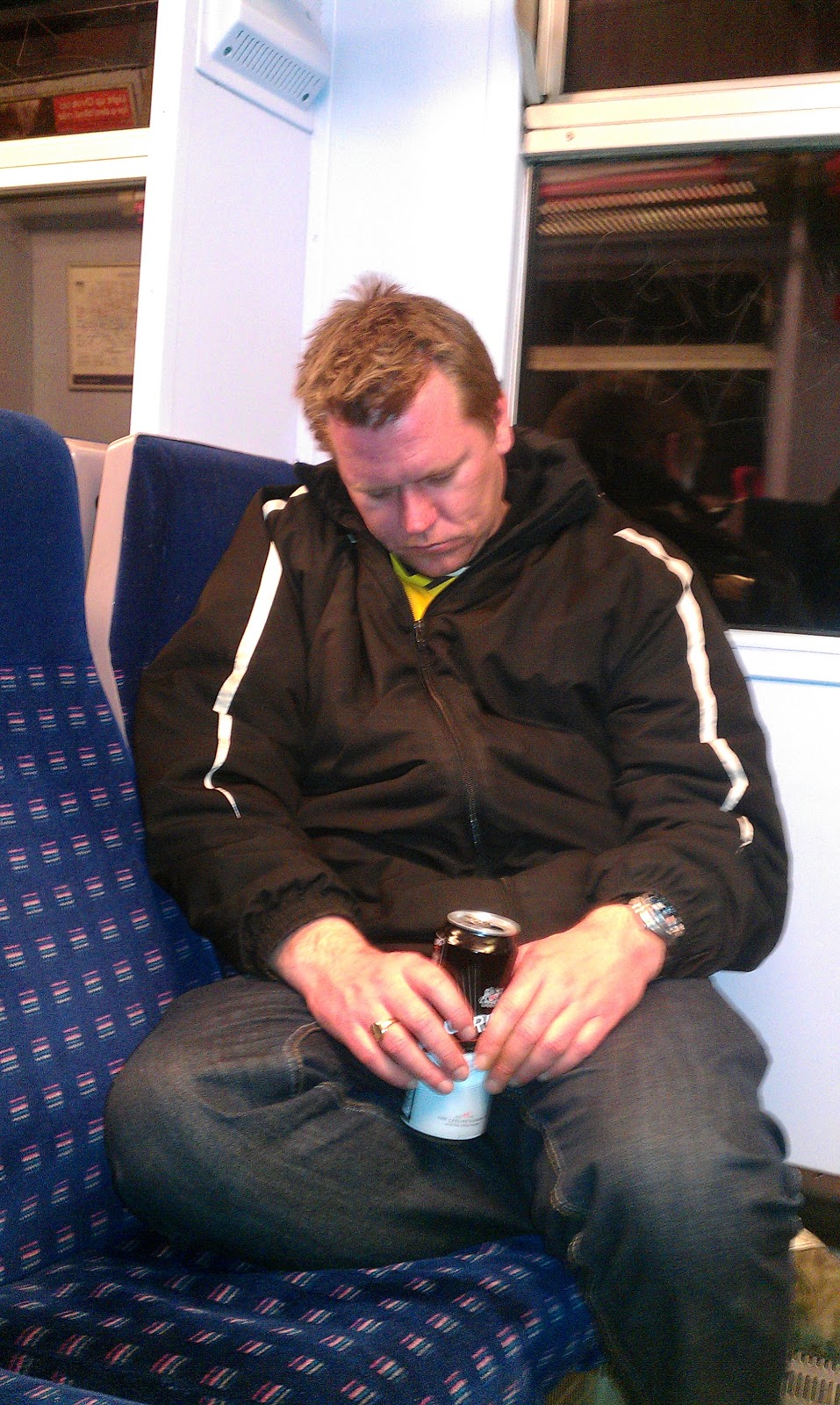 Zzzzz……
Not to mention another…..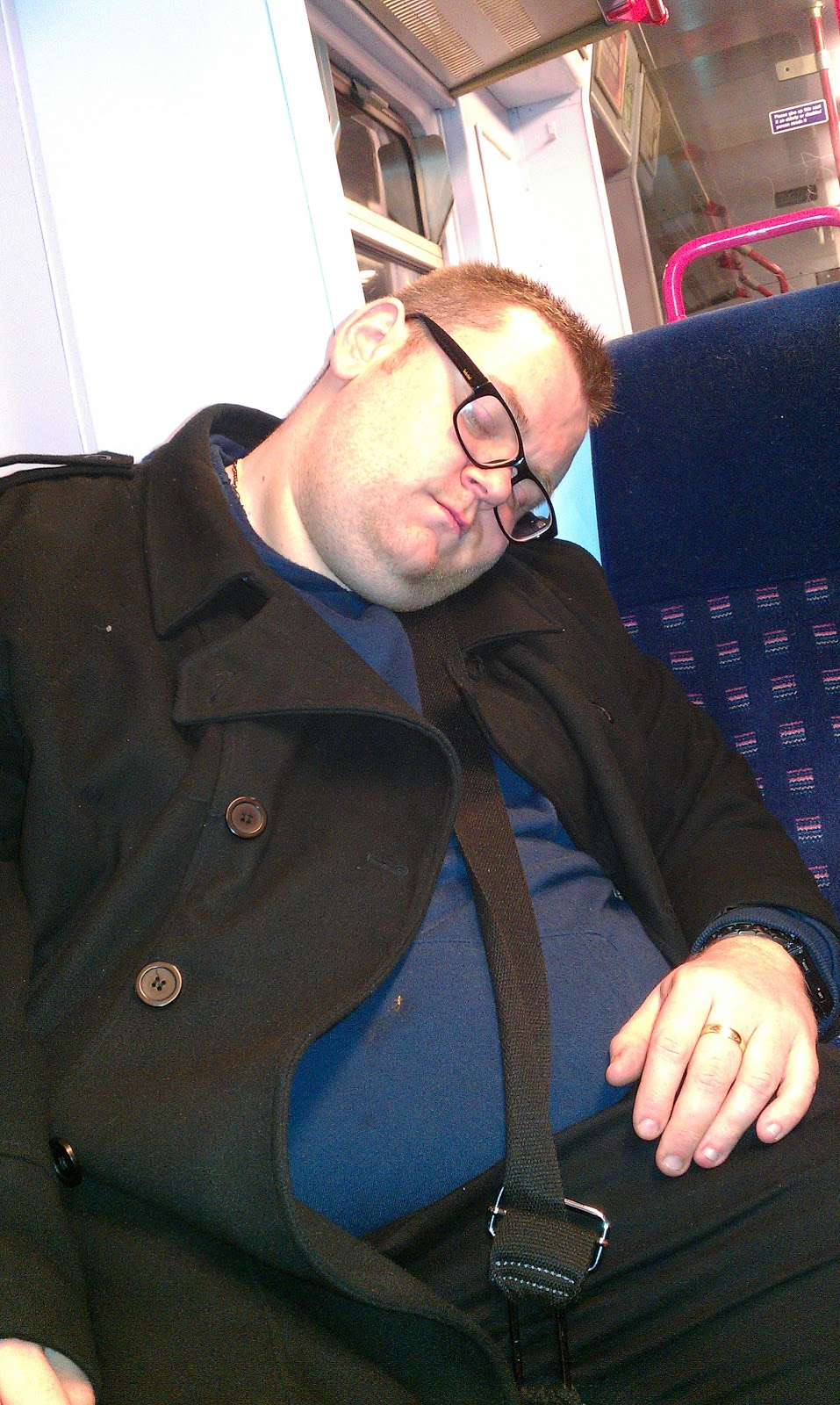 Zzzz……snore…..
See you all Tuesday you rep rebates!
Duke.