Alright kids! How's tricks? Oh wait, don't answer that, I know full well you'll no doubt have been parked up in front of the endless news cycle of Her Madge's clog popping last week, clad purely in black whilst hugging a box of Kleenex and sobbing into your brew. A terribly sad event of such magnitude that naturally all sport was immediately cancelled in respect to the passing of our monarch. Oh wait no, just the football got binned off whilst absolutely bloody everything else went ahead largely as normal or with minor adjustments.
Now, this was no ordinary 'Yeah, bit sad that innit' type binning, oh no, this was a proper 11 on the scale of 'beating yourself bloody wailing in grief' like you see from those lads when an Ayatollah's just trundled off to meet Allah and literally everything from PL down to table football and Subbuteo was kyboshed by the FA. Well, unless you play for Eton of course, in which case being a jolly sporty sport chap of marvellously fine upbringing and expensive education means the rules don't fucking count and you can still get a game on against some other posh fuckers, complete with ref etc. And there was us thinking that it was just the less plebby sport such as Rugby, Cricket, Golf and Horse Racing that was all fine! Clearly we were mistaken and of course will say no more on the subject.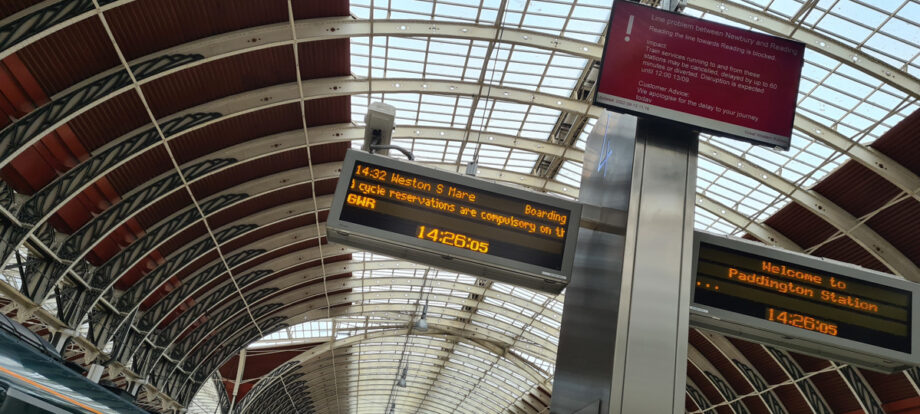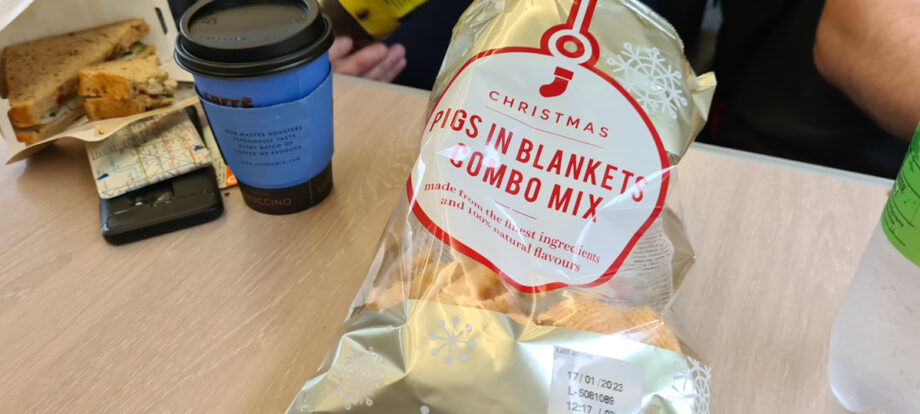 The Royal mourning period having put the mockers on Stevenage away also threw the Tuesday night's game at Swindon into doubt initially. And with this, I tossed off booking my advance train down to Wiltshire. No point adding some admin nonsense into the bargain, I am in mourning of course. My own Saturday was taken up with some dull errands around HQ and then in the evening, I wasted several hours necking pints down the Hope with Keepo, Fish the Cabbie and Yetis. Thanks for asking. And a lovely evening it was too, with many subjects covered from Fish's recent run in with the law, what a silly place Las Vegas is, fake wrist watches, watching late 90's rockers Toploader in Cheam park and realising that as Dirty Barry is 70 next birthday, he's currently 69 years of age! Dirty Barry! 69! Geddit? Oh come on, you should be used to this shit by now, surely?
Thankfully, our benevolent lizard overlords decided that one weekend of forced grieving was enough for now and us common scum are once more permitted to do stuff like watch shit lower league football. So I confirmed my half day at work and having tossed it off doing not much at home in the guise of working, I bailed at 1pm and popped off to East Croydon on the bus trying to drown out an otherwise dire couple of days with some ear bleedingly loud music. At Croydon, I find a properly bollocksed train service, courtesy of one under somewhere along the line, awaiting me and along with a growing sense of dread that things are going to be a bit of a pain in the arse. However, I luck out and as I hit the platform a hugely delayed Victoria train rolls in and I make the most of the opportunity and squeeze on to keep the journey moving. Shame really, as my original plan was to get the Thameslink to Farringdon and then use the newly opened Lizzie line to Paddington. Well, I thought it would at least been topical if not the perfect tribute. Look, flowers are fucking expensive alright?
There's no other delays and I'm at Paddington in plenty of time and grab my ticket to Swindon. Then spotting Wasabi right there and with my fruit and nuts rumbling due to the lack of lunch, I dive in to shovel some Chicken teryaki into my mush. As I've got my nose in the trough, Keepo appears. As I finish up, he heads for Marks' for some snacks and then we move out into the concourse to check out train times and find Fish, who should be lurking around here somewhere or other. He's soon located and via Marks' for his own nosh, we're hopping on a rattler a bit earlier than planned and picking up some much required VDT. The train is bound for Weston Super Mare, so I take a minute to check in with our old Conf South mucker Simon down in those parts. It's been a while after all.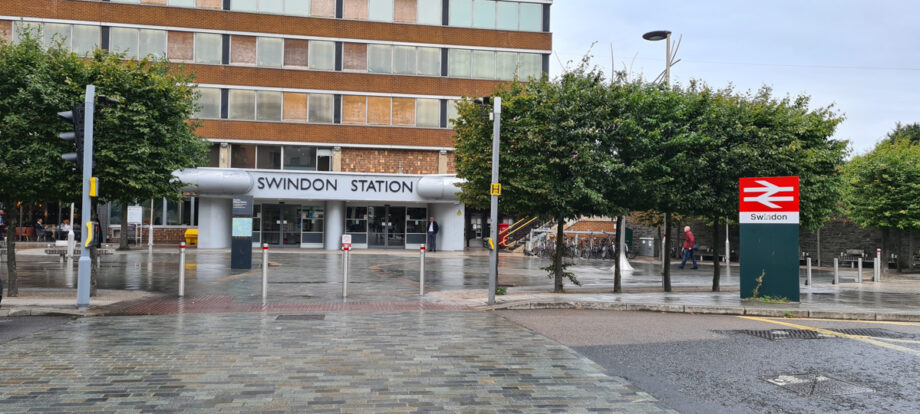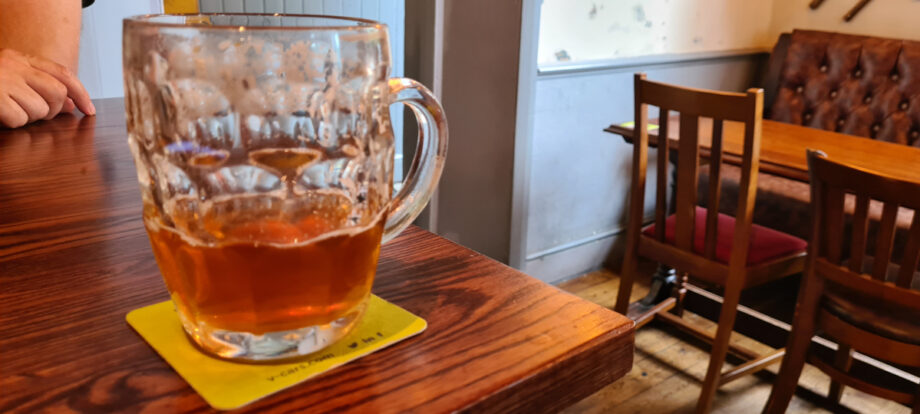 Our train down is pretty quiet with just the usual chit chat passing the time and discovering that Keepo's jumbo pack of 'Pigs in Blankets' crisps are in fact and bleedingly obviously when you think about it, part of a Christmas themed range of foods. They're bang average to be honest but its the fact that they're Christmas crisps that annoys the most. Give it a rest lads, it's not even twatting October yet! Swindon appears and stumbling out of the station, we spot the Queens Tap opposite that the lads had frequented last season. With recent events, it seems rather fitting that we start refreshments here. The fact it's closest? Oooh no, that has nothing to do it. Nothing at all! Inside, we find Vegan Bev, also fresh off the train just before ours. Yes, we'd love a pint. Cheers!
We tuck in as the rain steadily falls outside and soon I spot Indy outside the station opposite. As he's getting bearings, I pop to the door and call him. "Turn around!" I tell him only for him to do a full 360 on the spot and turn to look up at the clearly vacant building above the station entrance. Fucks sake. Soon he's in the swim as well though and next to appear is Paul from the COCs, rocking up a bit laden with luggage it seems. He joins us and chuckling away explains that he'd come down with Eddie also from the COCs and he'd dashed off for a piss just as the train approached Swindon. Despite Paul's warnings, he took far too long and with the guard wanting the train to depart, he was left with no option but to grab Eddie's stuff and get off abandoning his cohort to his fate and without even his mobile phone. Eddie reappears just as the doors lock and the train pulls out, next stop Bristol. And there you have it folks, fuckwittery isn't just the sole domain of us here at Gandermonium, oh no. We're ALL equally hopeless as each other round here. It's a Sutton thing, you probably wouldn't understand.
We sup our second pint and again chit chat passes the time and then Paul heads out to meet Eddie from what he assumes is his return train. Sadly, he's not on that either and a phone call received from him later having ponced a go on the phone of a guard on the platform at Bristol reveals he'll be with us before too long. He eventually appears a good hour after disappearing and having given him a bit of stick, leave him to get a much needed pint in with Paul. We're off to the Glue Pot! A short stroll through the drizzle down the road and along some lovely old terraced cottages that Keepo and Fish reveal are part of the 'Railway Village' having been built by GWR back in the day and excites them greatly. "Railway documentary in lockdown" shrugs Keepo as a way of some form of defence. "Quality bit of telly that!" chimes in Fish. Fucking hell lads, give it a rest. People will start thinking we're Palace fans or summat! The brief history lesson is interrupted as we thankfully locate the boozer and join 4Days inside, the Welshman having parked his arse in here since arriving at about 2pm. We're soon followed in by Cath and Bob too. Proper mobbed up!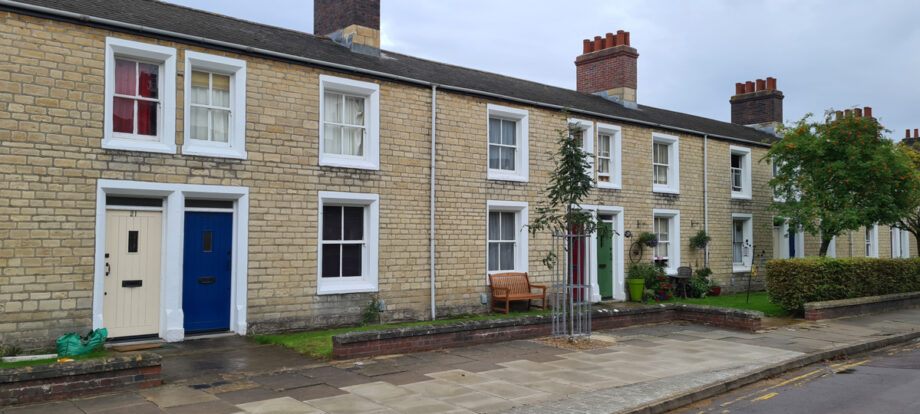 It's my round but on the upside it's disgracefully cheap, coming in under a score for 6 pints! Result. We neck a couple here, discussing the passing of another Queen this week, that of Gwyneth Powell the actress who played headmistress Mrs McCluskey in Grange Hill and this soon of course descends into childish nonsense with Keepo's sadness at the news leading him to being accused of having had a thing for her and not only that, pleasuring himself to thoughts of being disciplined by the aforementioned character. Yes yes, I'm well aware that we're little more than animals thank you very much. Picking up the pace here we then start heading back towards the ground with first a quick 1 pint stop in the Drink Valley, a modern brew pub that some locals in the Glue Pot had recommended to 4Days earlier. A cracking pint of IPA is bagged in here and a peckish Keepo orders up a dozen samosas for the walk to the ground and to help soak up the pintage so far. They're fresh as and pack a little bit of a punch to boot, but they go down a treat as we head towards the County Ground in the continuing drizzle. Soon though, we're in sight of the floodlights and leaving Fish with Keepo to go get his brief for the match, I head in to get flag sorted as well as get a bottle of water to help wash down those samosas.
Rose, Milsom, John, Rowe, Kizzi, Eastmond, Beautyman, Neufville, Randall, Wilson, Bugiel SUBS: House, Smith, Boldewijn, Thomas, Kendall, Kouassi, Barden
Flag sorted, I find the other idiots and park up for the game. Of course, before kick off we have the tributes to her Madge including a minutes silence and the national anthem. Although the teams coming out to total silence is what will stay with me the most, very weird. It's impeccably observed although I really do have to pose the question why couldn't we do this on Saturday?? What's the difference? Just daft. Still, on we go. Nice to see us marking the occasion by wearing black too, unlike the disgustingly disrespectful hosts and officials in their gaudy, brightly coloured ensembles. You'll wind up in the tower carrying on like that lads, that or getting cunted off in the Daily Mail. The game kicks off and for the first few moments, we're at it, lively and on the move. Then we give the ball away, get caught on the break and the attack ends with a ball into the box and Rose has to make a decent stop at his near post from a stooping\diving header. Thankfully though, the early warning is heeded and when we have a decent attack ourselves after about 5 minutes, we're in front.
Wilson picks the ball up from a flicked throw in, spins into the box and gets to the bye line before pulling back for the late arriving and completely unmarked Randall to pick his spot in the back of the onion bag. Thank you very much indeed! This leads to a little purple patch as the hosts reel from the early blow and Randall gets to the bye line forcing the keeper to palm away his cross and then recovering superbly to then tip over Harry's looping header from the follow up. The resulting corner then brings another really good save with Louis nutting down at the back stick, but the annoying stopper gets down well to claw it out from inside the post. The prick.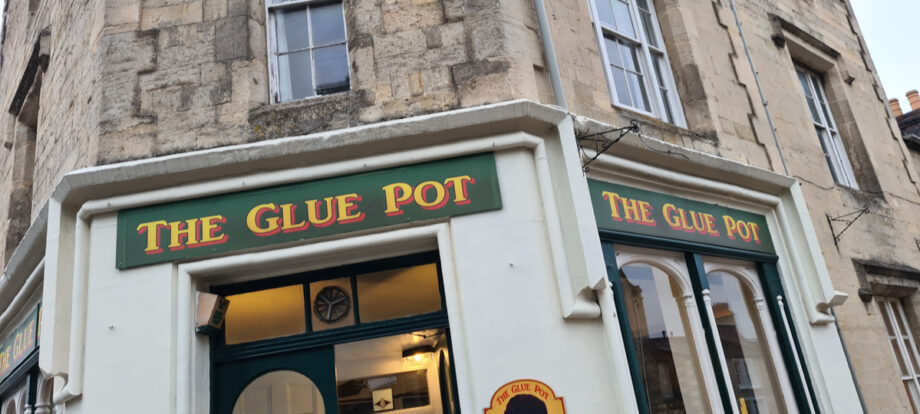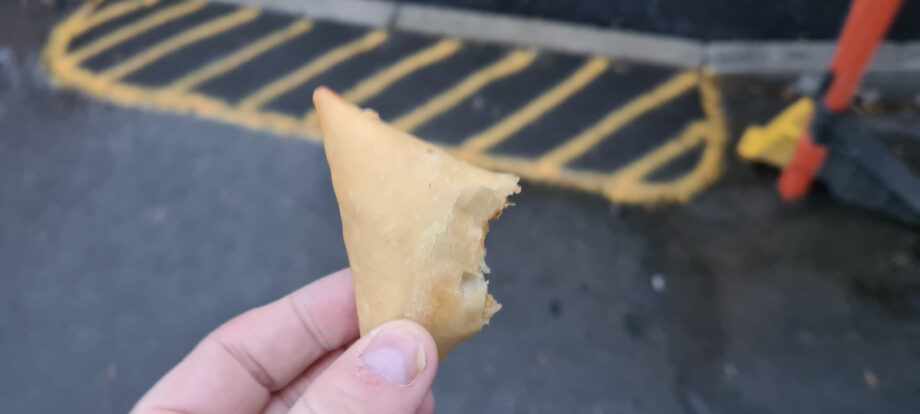 Swindon soon recover though and are playing some good stuff in midfield through their Welsh international Johnny Williams, which must make for a difficult wank for our Valleys oriented member 4Days later. Bit of a cult hero, but playing against us. Hard one to get started that. He gets them a free-kick with a theatrical flop and their lad hits a nice effort that Rose does well to tip away from the top corner. Rose also has to palm one over when a bloke gets the better of Coby on the far touchline, with the ball seemingly having gone out of play. The ref allowing the game to continue gets him a volley from several black shirts when the ball goes dead. At this point, the game's dropping into a familiar "32% possession away from home but not being caused too many problems" pattern we've seen many times before and just after Omar's picked up a silly yellow which from where I was sitting could very well have been a red if the ref had been even vaguely paying attention, suddenly from nowhere, they're level. And of course, being Sutton United, it's all on us to boot. There's some build up around the box but nowt to get the palms sweaty when the ball comes to their 28 on the edge of the box and he side foots one straight at Rose. Sadly for Jack and us, the ball fizzes off the wet turf and squirms through his legs to trundle into the net behind him. Fuck our lives. If it wasn't for shit luck, we'd have fuck all luck at all.
Naturally, the home fans are delighted and mockingly sing "Lewis Ward, he's better than you" at Jack, referring to the keeper waiting in the wings that we'd signed on deadline day. From Swindon. Oh yes folks, when we drop a bollock, we don't skimp on it, no sir'ee. You get the full Blu-ray with deleted scenes an outtakes with this lot. Still, having fucked ourselves rotten the once, we definitely definitely won't do it again a couple of minutes later. Ah who am I kidding? If you've been here more than a couple of episodes reading this tosh, you know we'll be curling another one out on the carpet in short order. Sutton United remember? Cross in the box, nodded down and it falls to Easty who lashes it clear. Or at least he would do if the sizeable figure of Louis John wasn't in the way. It rebounds straight to a red shirt, little touch off and 4Days mate is tucking his free hit into the bag from 10 yards. I won't lie here ladies and gents, I may have sworn out loud at this point. Well, twice actually. Naturally my apologies to Her Majesty for my terrible behaviour on such a solemn occasion.
With half time approaching now, the main thought here is "Stay in the game lads" and with a couple to the break, we do just that. Omar's being a pest in midfield, now roundly booed by the home support for not getting sent off earlier, and he wins the ball before popping it wide for Randall. He takes a touch, spins inside his man and with space opening up he rattles it far corner from about 25 yards past the keeper's full stretch dive. Fucking. Get. In. There. We of course have a bit of limbs before directing a chorus of "Lewis Ward, he's better than you!" at the beaten Swindon 'keeper. Ok, so it's not even close to Jack's error earlier, but fuck it, we'll take the little wins where we can. Bouyed by the goal we see it out to the break and are left to reflect on what has been a rather entertaining first half. You're welcome Lizzie, you're welcome.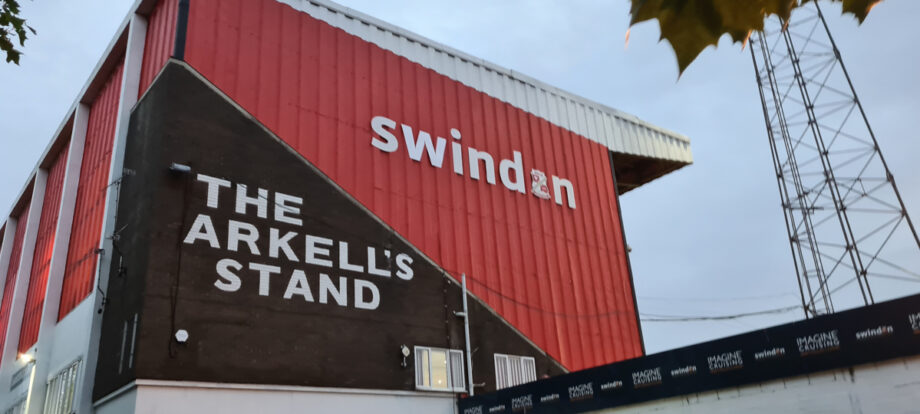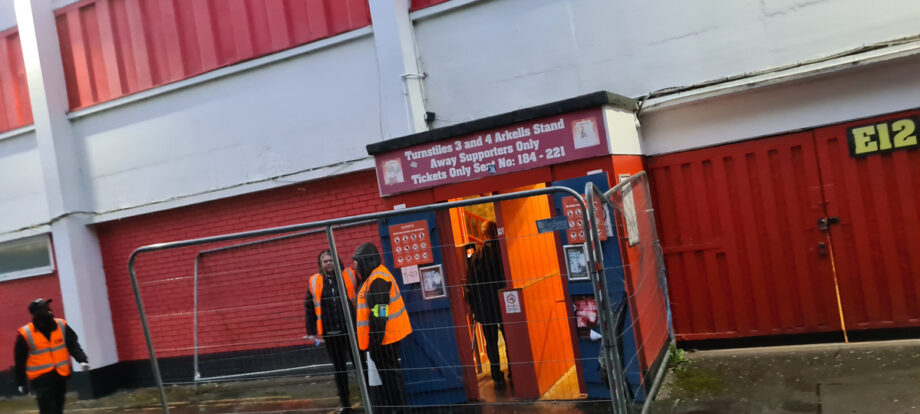 After all that action, the second half is a bit more cagey than the first, but we do have what looks to be a decent pen shout early on when a long throw from the near side is just nudged on and clearly bounced up to strike the outstretched arm of a defender. Now, I'm not one for all this 'unnatural position' bollocks unless I'm being regaled by Dirty Barry of that week's carry on, but thems the fucking laws. These days, that's a peno. Worse follows soon after when Neufville makes a rare little dart to the byeline and toes it back to Easty about 12 yards out unmarked and he blazes it over the bar. Fucking hell lads, hit the target eh? From here, the game drifts a bit with the hosts having loads of the ball and driven on by Williams in the middle and us sat in nice and compact dealing with what they've got to offer. They get a few crosses in and a couple set pieces, but nothing we can't handle and Jack basically doesn't have any saves of note to make. We make subs, but they have little impact generally, although young Mr Kendall does have one surging run up the middle ont he break. I really hope we get to see more of him ad soon.
But as time ticks down the board for added goes up and of course shows six minutes. Which in modern SUFC terms is generally shorthand for "Fucking hell, here we go". And not in a good way. Still, at least this time we don't wait until the entire 6 are used up before chucking it in. A lame free kick is rifled into the wall, but we don't reset quick enough from the follow up throw in and their lad has bags of time to clip one in for a glancing header into the far corner beyond Rose to extend out rather underwhelming return of results on the road so far this season. The remaining 4 minutes are run down no problem at all and we're once more left to applaud the lads efforts with the square root of fuck all to show for it. Need to start turning performances into results chaps, we can't rely on being perfect at home for 9 months, that's just asking for trouble. And also, is there any danger that we can see a game out with a minimum of fuss please? That's four points down the Junior Hoilett on the road this season to last minute carry on as it is. It's extremely wasteful and in the cost of living crisis as we're all facing, that's not a cool look at all.
Dejected, we pack up and head out into the drizzle for the trip home. I leave Keepo and Fish to slum it on the rattler back to London as I've bagged a seat in Mr X's Magical Mazda. Although it seems it's an all ticket affair with Steve, Magnum and Indy all having the same idea, so space as well as breathing room is at a premium. That and those samosa's from the walk down to the ground have just reappeared, sorry! Keepo is not quite so lucky on the train as they're not only delayed, but they're affecting Fish as well in unpleasant ways. Still, the run home is uneventful and shortly after my left buttock has gone numb, Mr X is tipping us out at Magnum's motor for him to complete the drop offs out in the wilds beyond the Badlands where HQ sits.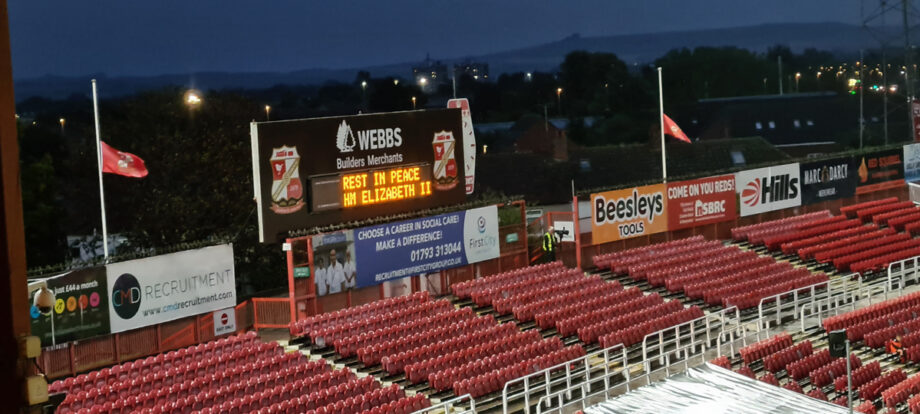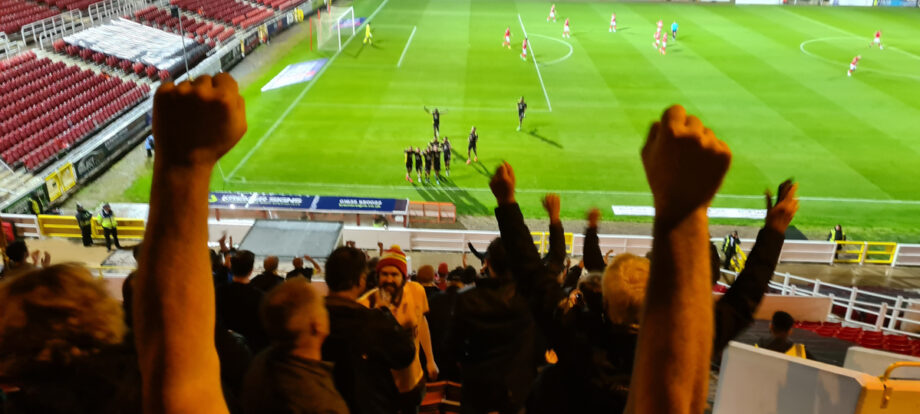 Back home, I kick off my trainers outside the front door and tip toe in so as not to wake Mrs Taz. This goes well but I'm left hoping that certain samosa based smells following in my wake don't ruin all my hard work. Wait, is that chicken? I think that one was chicken.
Yeah, definitely chicken.
Taz