With a typically heavy away weekender in the rear view mirror and 3 more important points in the bag seeing the U's right back in the play off hunt, it's been a quiet and restful couple of days here at HQ. Mainly as I'm old now and being on the lash 2 days running with a bit of a cold on the go is not really what you'd term clever behaviour. "You're old enough to know better" as the saying goes. Well I can confirm that in my case at least, that is definitely not correct. Saturday and Sunday were both pretty much write offs for my good self, with only a quick trip to the aged parents for lunch on the Sunday being the only reason to leave my dent in the sofa.
Whilst there, I of course got the above 'old enough' stuff from the old dear and was 'treated' to the first hour or so of the Weekend's second FA Cup semi final between Sanctions FC and the Nigels. It was a timely reminder why I rarely ever watch top level stuff these days, as it was dull as fuck. I genuinely found the searching online for a new seatbelt buckle for the old man's Merc for its upcoming MOT more enthralling. Naturally, Chelsea taking the lead was my cue to get on my bike home, as that was as sure a sign as any that the tie was as good as over, a cursory check on the interwebs later that evening confirming what I pretty much already knew. Still, at least fucking VAR didn't get involved at any point I was watching, so small mercies and all that.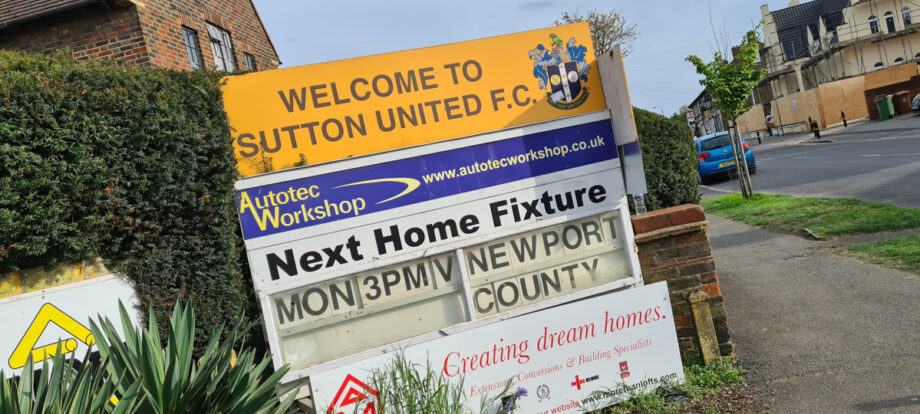 Naturally, in the aftermath of the win at Mansfield the usual tired old cobblers was trotted out by the followers of the oppo. 'Dirty team', 'Cheats', 'awful to watch' et fuckera et fuckera. Never ceases to make me chuckle that people who watch 4th division football every week seem to expect everyone to play pure, Corinthian values, tiki taka style stuff of the kind that would have Pep Guardiola reaching for his favourite sock and whatever product is Man City's official lube partner this season. What makes it more amusing is that this is the English 4th Division. As in the home of all sorts of lumpen almost-never-done-fuck-all sides who've played almost nowhere else their entire existence. Also, since when did headless chicken, get stuck in, stick it in the mixer, 110% effort, PASHUN loving English football fans become such purists? Is it that like everything else in this country these days, that roses tinted specs bollocks where they remember it being 'better in the old days' when in fact it was actually just 22 fat lads who went for a fag and a pint of mild at half time slopping about & kicking the shit out of each other on cabbage patches?
It wouldn't be quite so daft if sides like Mansfield having a pop about our style of play weren't such pricks themselves. They had a lad booked for diving only on Saturday and a quick glance at the League 2 fair play table shows them having twice as many reds as us and a good 30 more yellows. Amusingly, they're only a spot or two 'better' those other doyens of footballing purity, Bristol Rovers, with their 9 reds. I think the problem most of these lot have with us is precisely because of that English mentality I mention above. Fans here value graft and effort above a lot of other qualities, so if your little chocolate soldiers are getting out battled and scrapped by tiny shite like us, then that must be proper cock shrinking stuff for 'em.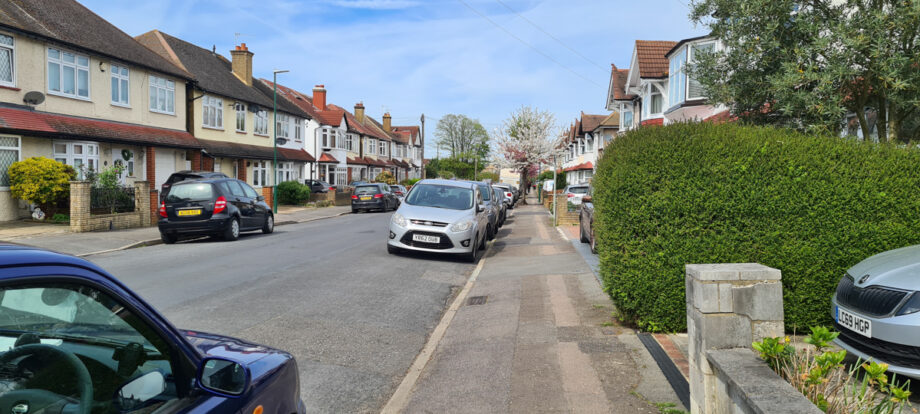 They're getting turned over on the bread & butter stuff that means so much to them, so us not playing like Brazil is the viagra they need. Personally, I'm at that stage of life now where you can largely poke your tippy tappy shite. Yeah, I can appreciate nice football and all still, but there's fuck all worse these days in the game than sides pissing about with the ball for ages looking to walk the fucking thing in constantly. Certainly at this level, as they're just simply not good enough. If they were, they wouldn't be playing for the wankers in this league against wankers like us. I want my side at it, competitive all over the park and trying to score goals\win matches for 90mins. End of. Apart from that, I do not giveth a solitary fuck how we get either.
Aaaah. I've always said you can't beat a good old moan. Right, I suppose you'll all be wanting some stuff vaguely about our home game against Newport County now eh? Oh well, if I must. With that minor cold still annoying me and meaning I still sound like Barry White 2 days after getting back from Nottingham, I was in no mood to get back on the lash and be in the bar at GGL early. Instead, I had a lie in and then a bit of a piss about on the Playstation before finally heading out to the motor and heading for the Republic. Sadly, my attempt to claim the VIP Gandermonium parking spot outside Mr X's gaff is thwarted by Dukey having already bagged it with a cheeky early punt on Saturday. Marvellous. So I'm heading into the PROWS with no set place to park, although I'll be trying to avoid being halfway to the town centre. With some Motown on the stereo, I head in via Carshalton Hight street, having to dive onto the pavement at one point to avoid an Ambulance coming the other way. Still, at least the lass behind the wheel is enjoying herself, a big grin plastered all over her boat as she sends traffic scattering into shop fronts and ploughing into OAPs as she races to her emergency.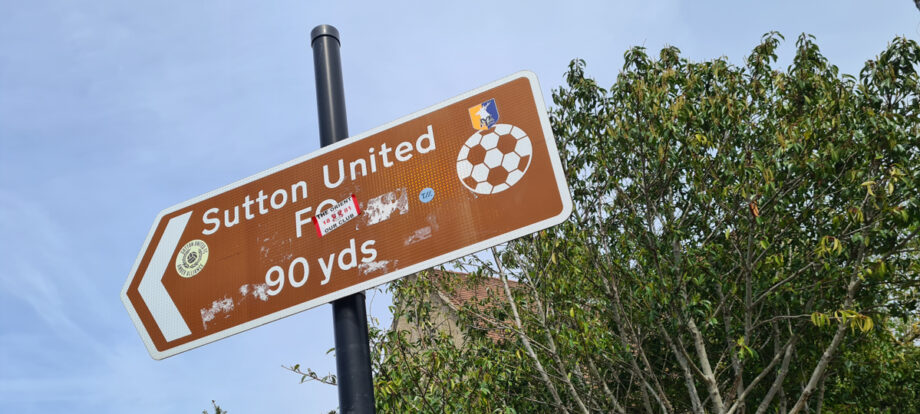 I do my usual circuit around GGL, but my normal back up spot is taken so I swing round and dump the car in Western Road and walk back on down towards the ground. Of course, as I drop back onto GGL itself, my normal back up spot is now empty. Oh that's just lovely, cheers. Up the drive and the usual greetings with Frakey and then finding Magnum and Dr Bell keeping traffic moving. "Can I see your pass please?" demands Dr Bell. I flip him the finger and carry on my merry way to the bar. Access all areas baby. The MBA is remarkably quiet and I dive straight in for a shandy before finding Steve, Greek and Indy in the players bar. Also in is Dorch, a face from a few years ago who'd relocated from the area a while back but is local again. Good to see you! On the telly is some ladies Futsal, which I guess goes to show the level of stuff BT Sport has the rights to these days. Everyone's still pretty sluggish from Thursday\Friday, Indy in particular as he'd left us and gone to Derby on an 11 pub crawl with friends on the Saturday. As you do. Before long, Chalmers and Ginger Jeff are in the swim too, the latter with lots of bad words to say about Thameslink who are putting on their customary Bank Holiday shit show. Refreshments downed though, it's back out into the sunshine and through the turnstiles for part 2 of the Easter weekend carry on.
Bouzanis, Milsom, Barden, Goodliffe, John, Eastmond, Davis, Ajiboye, Boldewijn, Bennett, Olaofe SUBS: Nelson, Wyatt, Rowe, Korboa, Wilson, Bugiel, Smith
From the off, the visitors are bang at it and clearly looking to prevent a fast start of our own. They keep the ball moving quick enough in midfield and around our box to cause problems, whilst we can't really get out foot on the ball or retain possession for any sort of time. First touch and passing lets us down and keeps the oppo on the front foot pressuring us. Deano earns his corn though with a couple of good stops inside a short spell, one coming off his line to block a fierce angled shot after a long throw in has been flicked on to the back post. Then getting down to put a strong hand on a low drive from the edge of the box after we fail to clear lines, the stop popping the ball up and over the bar.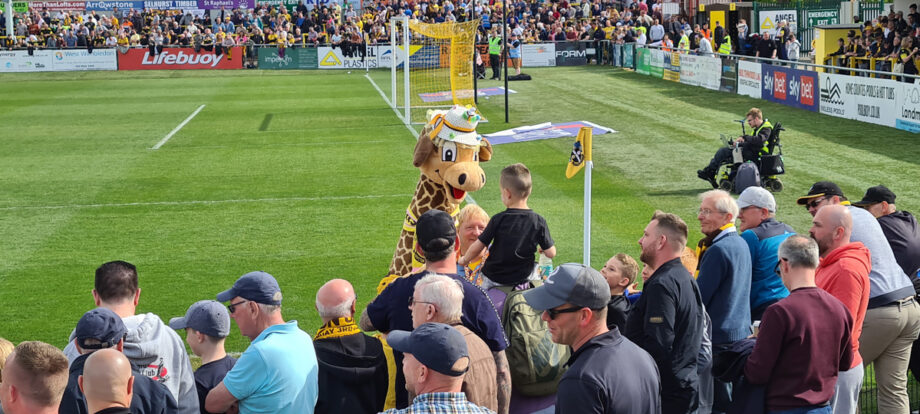 It's a pretty frustrating first 25 mins or so, but after this, we finally finally get a foothold and start to move the ball better and show a couple of moments. Sadly, our best efforts are Louis going for a quick free-kick from halfway to catch the keeper off his line but it sailing miles wide and Easty pulling a decent sighter from 18 equally well wide of the target. As the half winds down, we're just hoping to get in level and reset. Dave then has a mazy little run reminiscent of the one that opened the scoring at their gaff in December, but a last ditch tackle denies him the shot. But as we're waiting for the board to go up and shortly after Easty's worryingly hobbled off with a knock, he has another run that just inside the box looks to come to nothing with him getting the ball caught under his feet. He gets lucky though and it comes back to him but before he can turn on goal again and make something of it, a defender dives in. Penalty!!
The ref's not been great so far spotting the obvious fouls, but even he can't ignore this one and points to the spot. Up steps Rob Milsom and he rattles it past the 'keeper to give us the lead as the clock hits 45 minutes. Good timing lads! We see out the last few moments of the half and as we scratch our heads wondering how we've jibbed the lead, the teams head off for the break. Results around us aren't particularly exciting, although Port Vale and Exeter are both getting beat, which currently makes an already tight top 7 or 8 almost suffocating. Big 45 coming up!! From the restart, the visitors once again start fast and come looking for a leveller. For about 20 minutes, we're under constant bombardment from set pieces, but mostly the huge throw they have coming in from the stand side. The lads nut up though and we largely hold this at bay although their little striker who's been banging them in this season misses from a sitter of a free header when one of the touchline bombs reaches him unmarked around the penalty spot. Again we find it a little hard to keep the ball much and a lot of clearances and 2nd ball are won by the visitors. Then, just as it's starting to get a little bit tense, Louis throws a leg at a loose ball and only succeeds in lopping it miles over a stranded Deano's head towards goal, only to see it ping back straight to Barden off the foot of the near post. Erm, lads. This is quite stressful.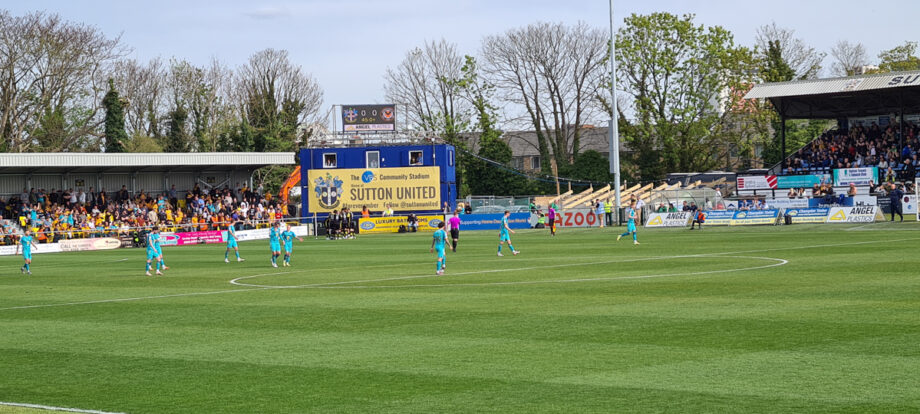 Into the last 10, Matt finally throws on Omar up top for Bennett and the Lebanese pest is soon in causing them problems. His presence up there just gives us that fraction more breathing room and he has a trademark charge back and a huge tackle to win the ball back, breaking up a counter. This seems to give us and the lads a real lift and as they run out of ideas a bit, Dave flashes a shot just wide and a Boldewijn free kick from the far side is just flicked out of reach of Ben at the back post. Towards the end, the ref completely loses his marbles and starts tossing yellows all over the shop and this also helps break things up a bit. And so after a nervy 4 added, he blows up and we've absolutely robbed the 3 points. However, as I said earlier, I don't give a fuck. Win's a win.
With the customary applause for the lads efforts, we head for the bar and I get myself a softy as I don't plan on hanging around too long. Dr Bell provides the refreshments and I chat for a while with Pornstar and Nutsack, as well as get confirmation from Bobby Bollocks that he does indeed remember our post Wembley chat back at GGL, albeit only after reading about it on these here pages. Happy to help mate! Drink downed, it's time for me to get on my bike home as I have culinary duties to take care of as well as write this load of old pony before I can reclaim my dent in the sofa. So I bid farewells to all I see and start the walk back to the motor in the late afternoon sun. A quick run back towards home and a nip into Sainsbury's for essentials, I'm soon back home kicking off my Hamburgs, greeting her ladyship and heading for the kitchen to get some scoff on the go.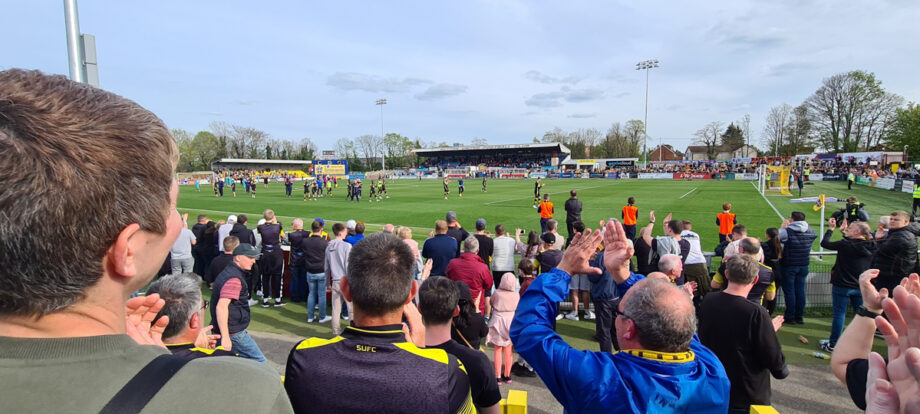 Four left kiddos. This is going to the wire.
Taz