Until recently, I'd never really registered nor particularly cared about the North American holiday of Thanksgiving. It just seemed like something you saw mentioned in the movies and appeared to simply be an early dress rehearsal for the proper business of Christmas a month later. Then I started working for US owned firms and it took on a whole new meaning altogether, mainly that of "We're all off to get even fatter for a couple of days, can you do everything while we're out? Cheers!" and I then had to work my tits off for the best part of a week as everyone on the other side of the pond buggered off to re-enact 'Planes, Trains and Automobiles'. So naturally, I can't stand this time of year now. Happy holidays? Up yer bollocks mate.
As such, this week has been quite the drag. Peaking with me finally losing my marbles on Friday and deciding in a fit of madness to have a falafel wrap for my lunch. Me. A falafel fucking wrap. Nurse, the screens! Now don't get me wrong, I don't mind a bit of the deep fried chickpea stuff, but usually as a side dish when I and the missus have a slap up delivered from the local Turkish place down the road. But as a main meal itself? Have a word with yourself sunshine! Mrs Taz is also bemused by my actions, checking my forehead for a high temperature or fever when I inform her of my purchase on arriving home later that day and commenting that I'd be wearing red trousers and buying beard oil next. Which as we all know, is just one step away from a Dulwich season ticket. Doesn't bear thinking about.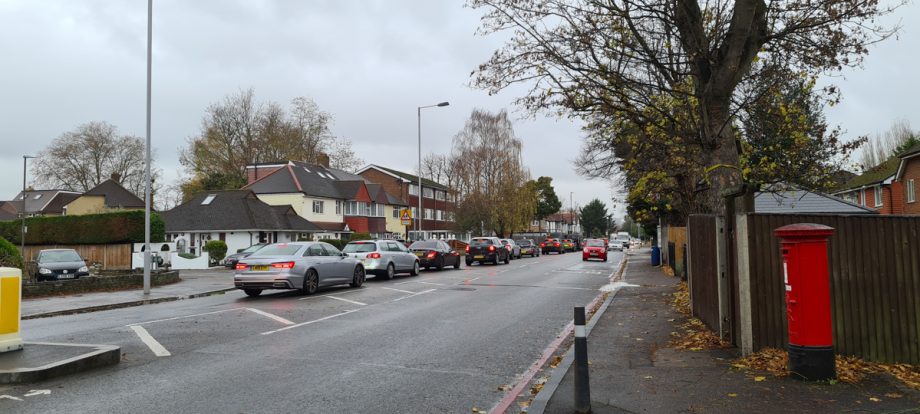 After the midweek bounce back against Mansfield putting to bed the bad day at the office that was Orient away, we move this week to a contest with a distinctly more National League flavour and the visit of Barrow. They of course nabbed the National title the year before us and despite it only being about 18 months since our last meeting at GGL in a 2-2 draw live on the BT's, it feels like a lifetime ago since we last faced off. They've held their own in League 2, although they've been a bit up and down in that time and come to us in pretty shite form, with injuries and plague causing them problems. Naturally, we're half expecting a stinker and away win where most pundits are predicting an easy three pts for the U's. This is Sutton United after all, nothing's done easy here in the Republic!
After a hectic week and long hours, I'm properly knackered and decide that I won't set any sort of alarm to rouse me on Saturday. Mainly as I want a lie in and even if I do sleep in, Mrs Taz will be up and about to act as my alarm. Well, that was the plan anyway. I eventually roll over and check the time with her ladyship still dozing beside me at a sniff after noon. Shit! There's beer to be drunk and shit football to be watching!! A quick shower and the usual admin and I'm out the door and into the cold heading for town. Traffic is murders outside HQ, properly crawling thanks to some temporary lights up at the Green, so with a bus off the menu I get my march on and head for the station to make the train round to West Sutton International instead. It means no Greggs today, but time is short and there's too much VDT wasted already. There's a couple of Wombles on the platform already heading for Plough Lane and a good few more hop on at Sutton itself. A couple of minutes later, I'm off in the utopia that is West Sutton, currently under the control of newly formed government of national unity in the wake of El Presidente for Life Totts heading for life on the coast with his turnstile collection and humidor bulging with Cuba's finest.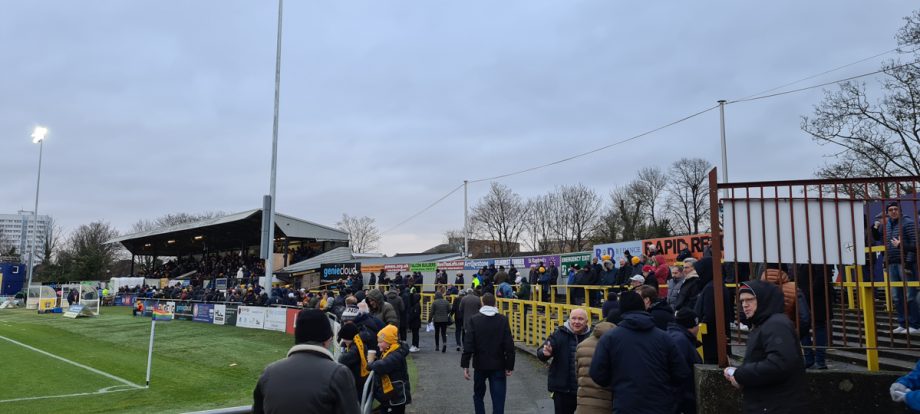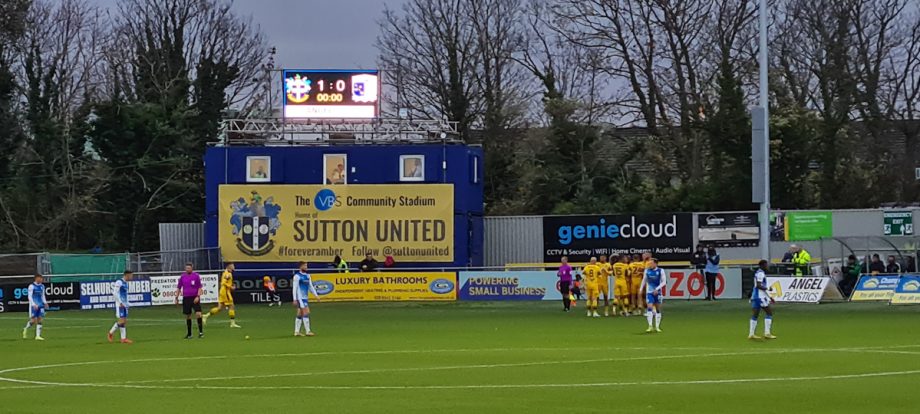 It's pretty parky out, so I'm keen to get into the warm and tuck into a pint, but I do stop for a quick chat with the GGL car park's top boy, Frakey. It seems he has a ground breaking little piece in the works for these here pages and will be providing it for approval shortly. From the brief synopsis I was provided, it sounds like proper Pulitzer prize potential and should knock your socks off. Bet you can't wait eh? In the bar, despite my later than normal arrival, I find not many of the gang in situ yet so I pint up and instead get talking to Kev and Ian, who are poncing in today off the back of some charity on my part. I also catch up with an old work colleague who lives on GGL and always comes down to these games as his father in law is Barrow Derek, a face well known round these parts in the last 25 years or so. I manage 2 beers to liven me up before once more tipping in through the turnstiles with 5 mins to the off. I pull up my collar on my coat and flip my hood up over my beanie hat to keep out the wind. This could be a long old 90 minutes.
Bouzanis, Milsom, John, Goodliffe, Barden, Eastmond, Davis, Ajiboye, Randall, Olaofe, Bugiel. SUBS: House, Wyatt, Dundas, Korboa, Bennett, Wilson
It's another relatively sparse crowd by recent standards, no doubt the cold putting many floaters off. On the pitch, despite the blustery conditions, things are underway nicely with Dave getting in wide early doors and teeing up Randall in the box, but he shoot horribly wide and then soon after fires comfortably over when reasonably placed. The visitors look lively and they're moving the ball around well. This finds gaps and Deano stands up well to save a 1 on 1 when a ball in behind from wide sends their lad clear between the centre backs. We strike first though with another early goal after about a quarter of an hour, Dave in wide again, goes past 2 into the box, gets a little bit of fortune with the run of the ball and strikes it clean into the bottom far corner. Lovely stuff.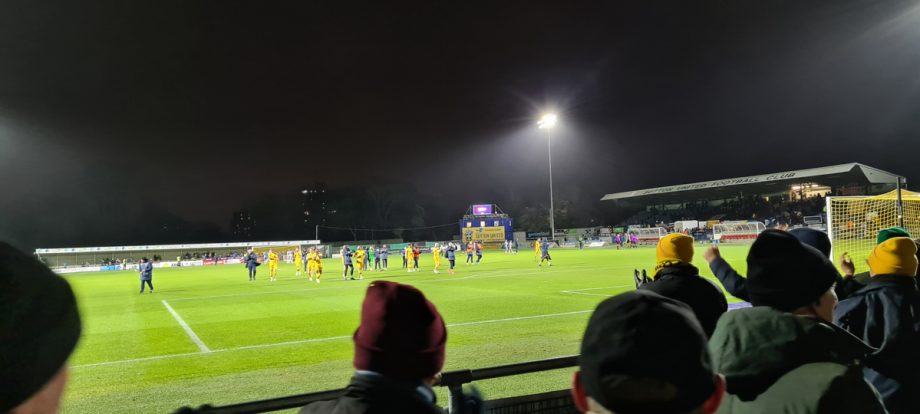 Sadly though, the game seems to flounder a bit and much like on Tuesday, having taken the lead, we find ourselves without a lot of possession and the oppo knocking on the door a fair bit. They waste another decent chance with a lad firing wide when well placed. Beyond that though, it's not that engaging and certainly not enough to keep out the now mounting cold. Mr X also reveals that he's sold out of wooly hats and a load of scarves today in the megastore. Can't think why! The other bit of entertainment comes from the clock on the scoreboard not working at all until about 20 mins in, then running for 49 seconds before being zeroed again. This has a few people grumbling as it means hands have to leave warm pockets to check the time on phones or watches. Robbo at this point declares that he needs alcohol and might just sack off the cold to head inside for a brandy. "Hip flask" is Greek's answer and Robbo then confesses he has one at home "No fucking good there is it?" I add. Her also states that he could have had some Tia Maria in it if he'd brought it along. Most of us just tut and shake our heads sadly at this comment.
The lino on the far side is also replaced due to an injury, this is not well received by my good self as I time a visit to the bog to coincide with this stoppage, meaning I miss none of the action at all. The break arrives and we remain in front and I take the opportunity to catch up with Kebab Belly Bob, who like a mad man is stood right at the back of the uncovered Curva. The second half gets underway and to be honest, it's largely like the first. A lot of graft from us without the ball and them knocking it around nicely but without offering too much. Robbo carries out his threat to head to the bar, deciding the cold is too much to bear, but he finds, along with Tatey, than the bar isn't actually open or serving during the match these days. Naturally, that's soon sorted out after a bit of tapping on a window.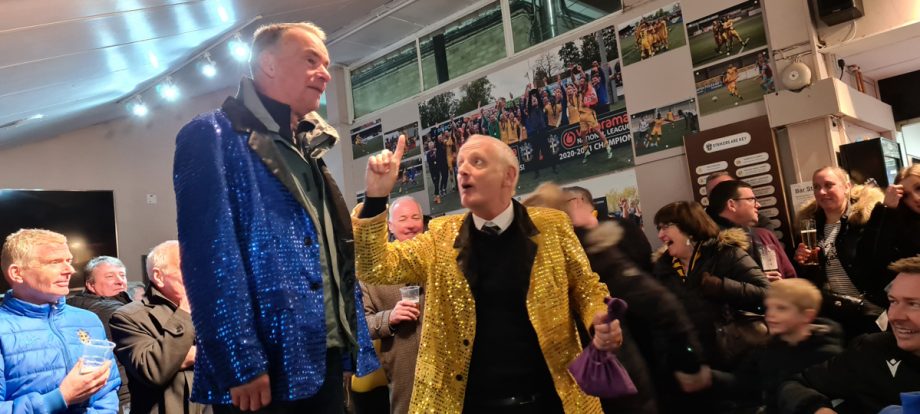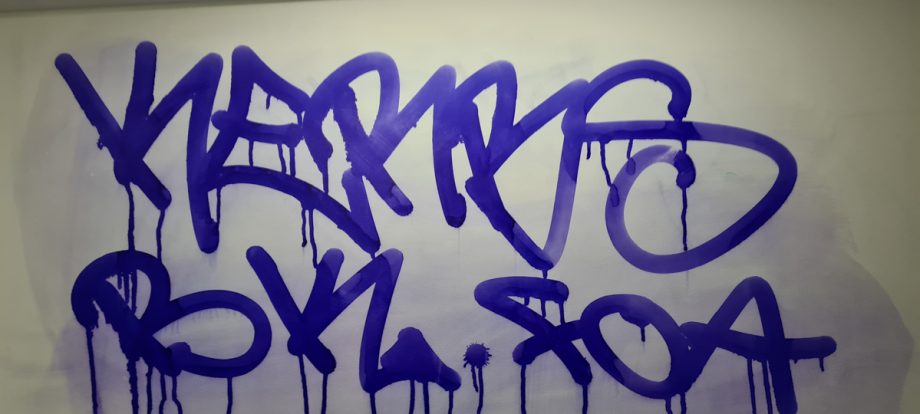 Omar's lucky to stay on the park with about 15 left having already been booked by the tubby ref, who looked like he spent Covid watching Netflix and living off Deliveroo rather than staying trim and boning up on his IFAB memos, when he cuts down a bloke in midfield as a break develops. Luckily Matt spots the danger and has Bennett stripped double quick on the touchline and this seems to persuade the official that he was going off anyway and a second caution is not necessary. As the half wears down, we go into typical Sutton mode and sit deep to hold the lead and of course, they spend a lot of time camped in our half. Deano has to make a couple of decent stops, one to flick a rising drive over the bar and then right at the death when a last second corner, the last of about 500 the visitors have had today, is nutted down on target at the back stick. The lads hold on though and it's another 3 points on the board and a long, frustrated trip back North for the visitors.
A quick clap for the lads efforts and I skedaddle back to the bar to get some feeling into my toes and a couple of pints in me. After we've both admired and scratched our heads at the league table (6th with 32 points on the board and one off the automatic spots!) the COCs claim the Strikers are Key prize of 650 sovs from the safe, but sadly I can't partake in the no doubt incoming round of drinks from this windfall as I head off shortly after for the 10 past 6 train back home. I've dinner to cook and also a house warming at Magnum's new top secret HQ up the road from me to attend. I'm a busy chap!!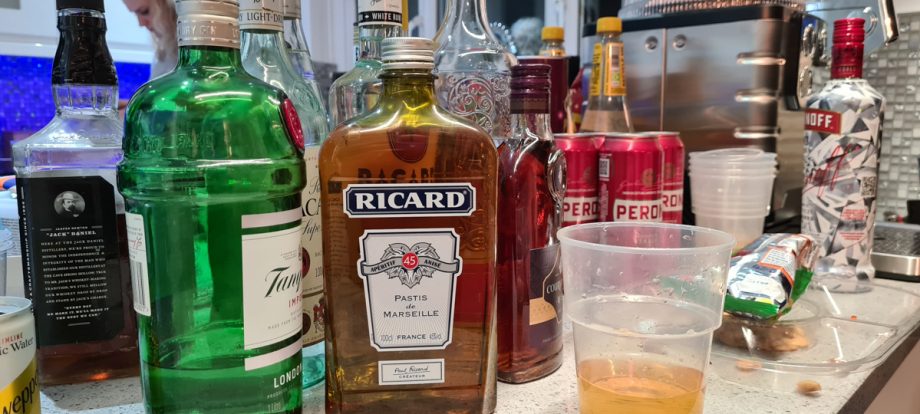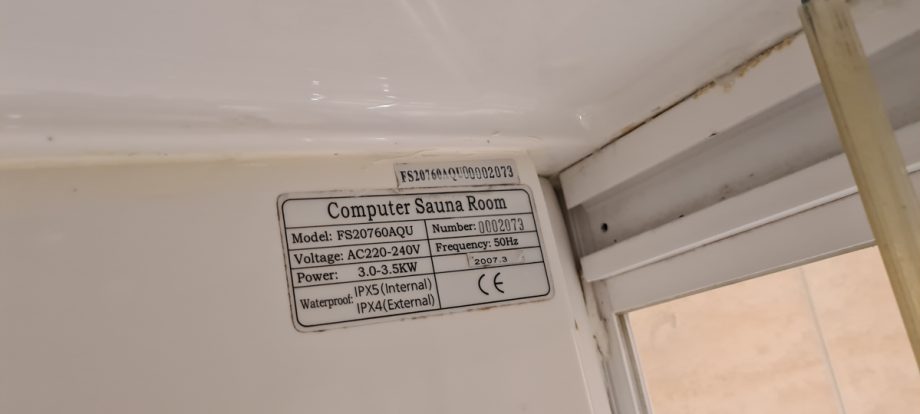 On the walk through the rather already very dark park at the other end, I almost stumble into not one, but two bloody great big Herons wandering about the gaff. I'm not sure who was more startled, me or the big beaked birdies. I'm also not certain who'd have won any resulting scrap should the situation have escalated. A quick stop in Sainos for a couple of bits and I'm soon back home knocking up some scoff for me and the missus. After dinner, she flat out refuses to go out in the cold for the short walk up the hill to Magnum's place. "I've already got my leg warmers on!" she confidently states, as if 80's fashion such as that isn't all the rage again currently and that no one would bat a fucking eyelid at. So I instead toddle off on my lonesome with a couple of cans, a bottle of gin and a load of tonic water for the party.
The rest of the mob are already tucking into the booze and some pizza in Magnum's kitchen when I arrive, with Greek giving Lee a night off and handling the DJ duties. It's mostly bollocks talked as the drinks flow, although Robbo takes a liking to a small plastic scythe that's hanging about from a Halloween do that Magnum had a couple of weeks back and starts wandering around with it. "You look like a grim reaper that's shrunk in the wash". That and Mr X wanders about looking for a USB C in a resolutely iPhone household to charge his phone. Magnum also gives me the tour of his new drum, which includes a little mini sauna built into the shower in his downstairs bathroom. Amusingly, the makers plate on the thing claims it is a 'Computer Sauna Room', although I think describing it as such when it's only got a radio and speakers built in is a bit of a stretch.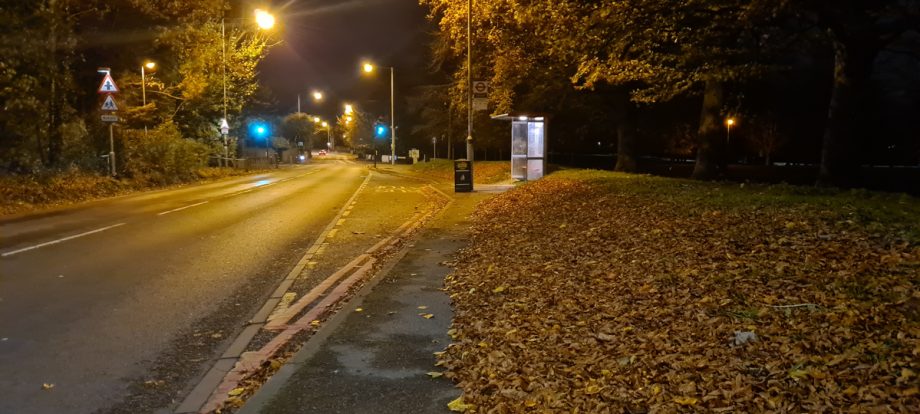 One by one, the revellers drift away and in the end, a very pissed Deano and I are the last to leave chez Magnum and stumble out into the freezing night air. He's got no idea how he's getting home from here and I kindly offer to get him an Uber, but for some reason he flat out refuses to give me his postcode and insists we go for another drink despite the fact it's now well gone midnight. You've got fuck all chance there mate, not even the kebab's still open round here! After a few minutes trying and failing to sort transport so that he doesn't die of exposure, a 407 and a 410 suddenly arrive at the bus stop next to us (typical that, bastards are never around when I really need one!) and he decides that will do for him and hops on. Sadly though, another hurdle then presents itself as his card won't work to pay his fare and the driver's having none of his pissed Aussie charm to try & persuade him to ride for free. Now very keen to get home and out of the cold myself, I hop on tap my own card to cover his BFH and leave him to his fate at the hands of TFL, safe in the knowledge he won't freeze to death on my manor.
Oh well, it was cheaper than an Uber I guess.
Taz