As a lifelong Fulham fan the 2020-21 season will very easy to brush under the carpet. To be fair when I last got to Craven Cottage in the flesh they were in the Championship and by the time I get back there next season (fingers crossed) that's where I'll still find them. Although in the interim they did get promoted with a famous Play Off victory over Brentford it's perfectly possible and indeed sensible to pretend nothing else has happened.
In fact it would be very easy to forget all about the 2020-21 season completely in view of the fact that watching matches on TV is a hollow experience compared to the joy of actually getting to a game in person. I did manage to see a few County League and FA Vase games at Littlehampton between October and December and even managed to squeeze a game in at Sutton in December. Typically I managed to see the 1-0 defeat to Chesterfield rather than the comprehensive victory over Solihull but felt that with restrictions being lifted it would only be a matter of time before I'd be back at GGL or Craven Cottage for that matter.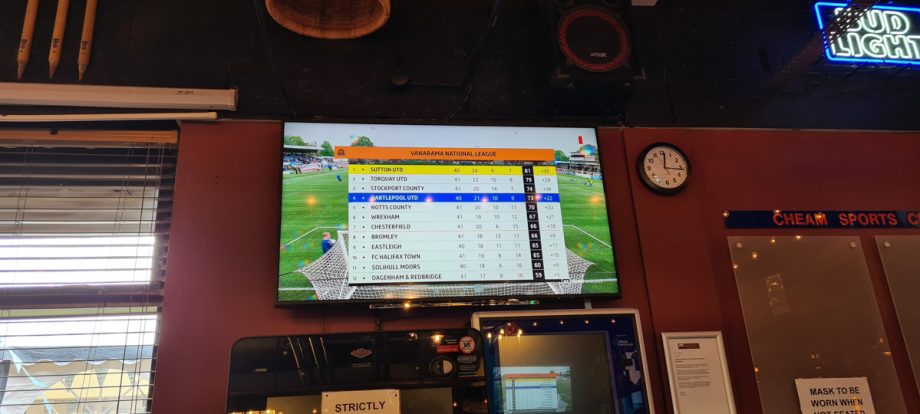 Sadly within another week or so Christmas was not only cancelled at short notice but the gates of the nation's football grounds slammed shut as quickly as they had opened. Since then I've contented myself with watching Fulham's matches on TV and for a time improved performances looked to give them a genuine chance of beating the drop. Unfortunately they were only proving the adage 'it's the hope that kills you' as form, confidence and goals dried up and relegation was confirmed well before the season's end. The one consolation of watching from the sofa was that you were always within easy reach of an anaesthetising libation to ease the pain.
However amidst all the darkness of Fulham's headlong descent the glimmer of light that had appeared at Sutton halfway through last season was now coming into dazzling focus. When Matt Gray took the reins at GGL it was seen as something of a poisoned chalice following a Club legend like Paul Doswell. The club had been transformed during Dos's tenure with Isthmian and Conference South titles preceding a few solid seasons at the apex of the Non League game . The shrewd business plan of installing a 3G pitch and offering very competitively priced season tickets had cemented the club's links with the community and significantly increased the fan base in one foul swoop. Having followed Sutton's fortunes since the early 1970's this forward thinking came as no great shock. Unlike many other clubs at this level Sutton have never bet the house on fleeting glories. Indeed I recall them turning down promotion to the Conference after winning the Isthmian title in 1985 as they didn't feel ready to commit the club to that level of football.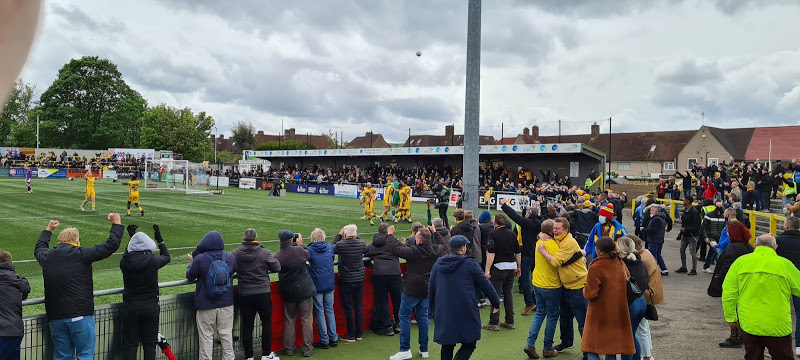 To return to Matt Gray's appointment it did indeed seem like a thankless task early last season when a run of unfortunate results left the U's in the relegation zone. A less enlightened Board might have panicked then and found a more experienced hand to steer the ship. Thankfully that isn't really the Sutton way and their faith was repaid as Matt's methods started to bear fruit. By the time the season reached its premature conclusion the U's had lost just 3 League games of the last 19 and were comfortably placed in mid table.
In theory carrying this momentum into the new season would have given grounds to expect a decent 2020-21 season. However as the campaign was starting almost 7 months after the last one ended along with the fact it would be behind closed doors (at least to start with) made it very difficult to predict anything with certainty. As it turned out the U's did start the season in fine fettle and 5 wins from the first 6 games established them as one of the early pacesetters. Most Sutton fans weren't getting carried away though; to just stay in the Division each year has been an admirable achievement for a club of their stature and these early points were seen as insurance against relegation should the team hit a rough patch.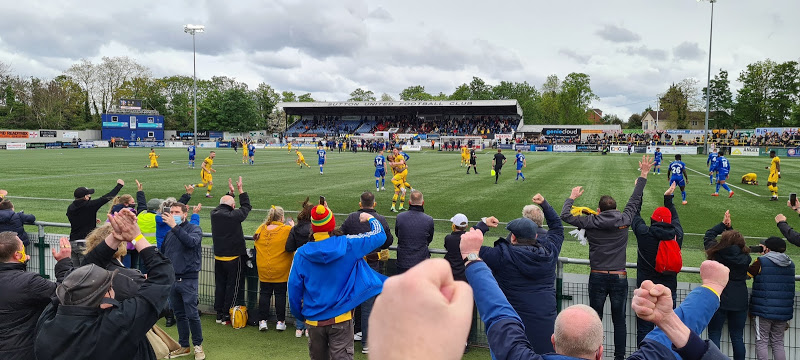 However as the season wore on it was clear the bright start was no false dawn. Even when Sutton suffered the occasional setback they bounced straight back with a positive result. This was clear evidence that Matt Gray had galvanised the squad with a collective belief in each other and his methods. Watching from afar on my SUFC TV stream I was impressed with the sheer energy with which they approached every game. Not only that but the side were extremely well organised with each player comfortable in their clearly defined role. My fear was that with a small squad the risk of injuries and fatigue from this full on approach might start to tell as the season wore on. Plenty of other clubs jostling for position at the top of the league had bigger squads and budgets than Sutton . However try as the competition might it became clear as the season developed that Sutton were no flash in the pan and weren't about to go away. Torquay had led the table but a Sutton surge had pulled the U's clear. Hartlepool then dragged themselves into contention before the Devon side got a second wind and started to whittle Sutton's lead away. The home game with Torquay looked pivotal and when Sutton succumbed to a narrow defeat it looked like their challenge could faulter.
Once again Sutton bounced straight back but successive setbacks on the road at Eastleigh and Notts County again handed Torquay the initiative. It was now a question of who would crack first. Part time Sutton, a club that had spent its entire existence in non league football; or full time Torquay a club that has spent much of its history in the Football League? The proper answer to that is neither. Torquay's draw with Barnet last Saturday stretched their unbeaten run to 12 games, hardly a catastrophe. However it was their third draw on the trot and those six dropped points left the door ajar for Sutton. Fortunately the U's relentless consistency had seen them match Torquay's three draws with three wins of their own and with a home game to Hartlepool to come the door was now if not hanging off it's hinges distinctly blowing in the breeze.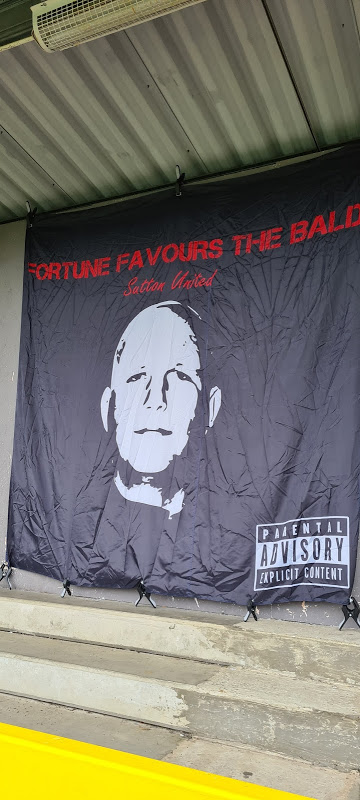 Victory would mean Sutton would be a Football League club for the first time in its 123 year history. A very good reason for BT Sport to cover it live and an even happier prospect for Sutton fans who would be able to attend a game in person for the first time since December. I was that excited that I completely ignored the comprehensive advice issued by the club and managed to pay £999 for my ticket which as a season ticket holder should have been free. To be fair I think a grand to witness history being made is a small price to pay but the club were swiftly made aware of my faux pas by Britain's Grumpiest Car Park attendant (thanks to Totts for his wonderful post match blog by the way!) and I was refunded all but the £15 admin/stupidity fee.
Although by the time my son was born I was a resident of West Sussex he has developed a passion for the U's as he's grown up and with him bagging a ticket too we set off on an early morning rattler for Sunday's game. We decamped at East Croydon and trotted West for our connection to the land of the free. With twenty minutes to kill before our train it would have been rude not to pop in to the Fox and Hounds opposite West Croydon station. To be honest I needed a slash and it also afforded me the opportunity of a pre match settler. Having played myself into form I quaffed another pint at the Slug and Lettuce on arrival in Sutton and with time now tight we shot back to the station for the lazy bastard method of getting a cab to the ground.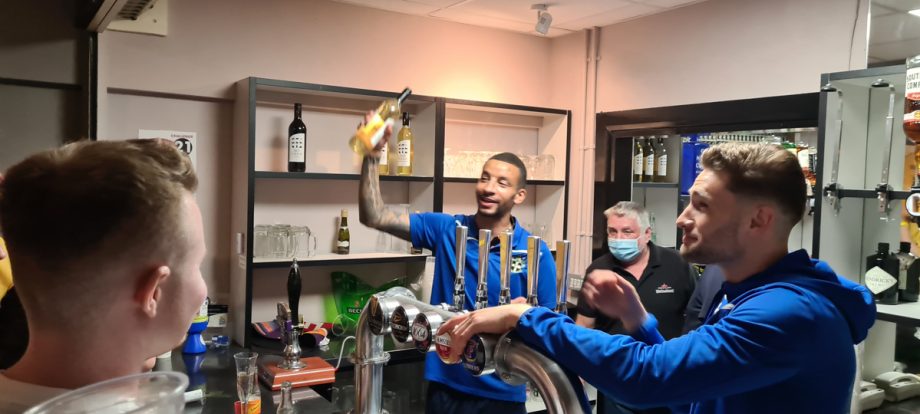 With the non movement rules once you'd found your spot my son suggested we go behind the Collingwood goal to watch the match. As much as I was eager to see the Everlasting Ray of Sunshine's face I deferred that pleasure to the end of the game and took my boy's advice. If Sutton were nervous at the magnitude of the occasion it didn't show and apart from one heart stopping moment when the visitors thwacked the post the U's were very much on the front foot. Indeed I thought we should have had a penalty when the Hartlepool keeper clattered Donovan Wilson right in front of us. I made my feelings on the matter quite clear to the referee in a way my dear friend Mr Frake would have been proud of. Karma was around the corner for the visiting custodian a short time later though as he fumbled Rob Milsom's free kick which gave the ball time to apologise before squirming across the line.
Sutton were now 45 minutes from the promised land and I was pleased to see the referee didn't want to run the risk of upsetting me again by disallowing a Hartlepool effort for handball shortly after the restart. Perhaps he'd heard enough Anglo-Saxon for one day?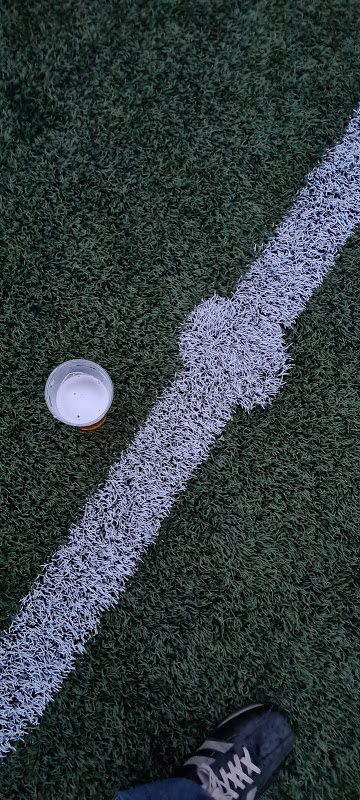 It could've been a nervous end to the game with a slender one goal lead but the players thoughtfully took consideration of the fans blood pressure issues by scoring another two. First Louis John boringly netted while in the opposition's half this time and that young Lion Isaac Olaofe crowned his stellar season to ice the cake shortly before the end. In those final few minutes I have to confess I started to well up a little inside. I was thinking back to games in the 70's and 80's when I would get excited if Sutton made it through a few rounds of the Surrey Senior Cup. To now know they were about to get promoted to the Football League itself was surreal and almost beyond imagination.
The celebrations at the end were fantastic. Although I regularly endeavour to extract the urine from my good friend Frakey to know how much this achievement means to him and so many of the diehard fans that have been going for years is quite something. I could swear I saw the old bugger smile as Craig Eastmond lifted the pot before the adoring masses and it was an absolute pleasure to see the team let their hair down with the fans in the bar later.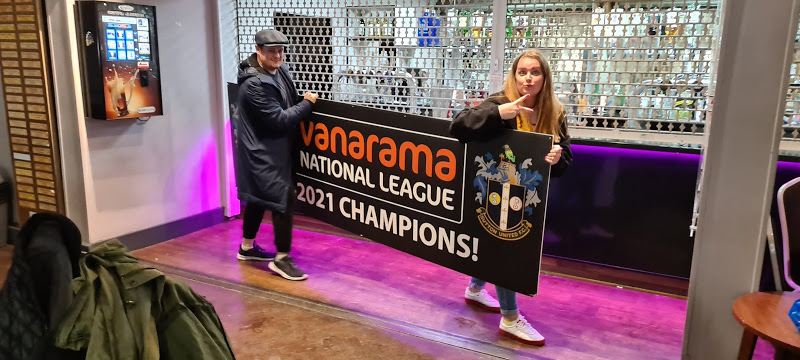 Next season will be a real challenge both on and off the pitch; especially as The Football League's ignorance means the 3G pitch will have to be ripped up. However it's reassuring to know the club is in such good hands like Bruce and Adrian off the pitch and Matt and Jason on it. More importantly it is just wonderful to savour the fact that little old Sutton took on all those ex-Football League big boys and came out on top. Pep Guardiola should step aside. There's only one Manager of the Year in my book.
Up the U's.
John Clarke