Hello! We're Gandermonium and you may remember us from such shit non-league blogs as St Albans away, Halifax away and that big game against Arsenal. And we're back! Sort of. Maybe. Actually, we're not that sure if we're honest. But we are at least allowed outside to drink pints now, so we thought we'd take the opportunity to remind you we're still alive and with most of us jabbed up now, we're even more immortal and no more sensible than before. So we thought we'd knock out some pointless rubbish to celebrate this momentous occasion. You're welcome.
With the Covid restrictions being eased a couple weeks back now and the world being back to "You can booze outside with 5 others" levels of joyous pubby freedom, we of course started looking for opportunities to catch up with the usual old faces, see how they've been and then roundly take the piss out of them for any minor issue we can pick up on. Thankfully, BT Sport picked the U's game away at Eastleigh for the old TV broadcast treatment and with Cheam Sports re-opening, they've generously put up a tv outdoors for us to come down and watch together. Sort of. And there's nothing more likely to interest us than football AND pints. So we're of course bang up for it. Sign us up.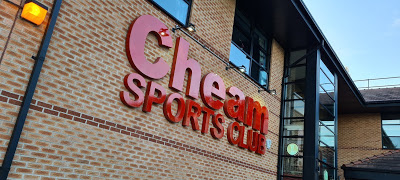 New venue…
Still though, jumping straight into such an occasion two footed after a few more months of light to, in some cases, no boozing at all from some of the crew meant that a warm up session was required. And with the PROWS premier al fresco boozing venue 'Car Park Cans' also returning to GGL, a few of us decided to get some practice in, took the day off and booked a table at 4Days boozer, the Hope for a 3pm start. Not only is this a nice pub (despite being in the heart of the occupied territories & badlands of Carshalton) and usually not full of wankers, well apart from us, obviously, it does cracking beer and is only a minute's walk from Carshalton station meaning letting the train take the strain for the return to the PROWS and car park cans is perfect.
Suffice to say, everyone's still the same arseholes they were before Xmas and the level of abuse, pisstaking and general bollocks amongst all there present is of the required standard. In other words, everyone gets savaged at some point over the 3 hours we have to get our drinking hats back in place. Although no one quite goes for the free lapdance from 4Days option on the pubs online menu. Yes we've been off the ale a while, but even we're not going to get that leathered in 3 hours! Of course, the car park at GGL was packed with all the usual boats and reprobates and we managed to catch up with as many as poss within the guidelines. The gaffer Mr Gray even made an appearance remotely, facetiming AB prior to an early night for the lads game at Alty the following day. This is a decision he'll no doubt have soon regretted as AB let Magnum PI have the phone and that was the last we saw of the poor bloke.
Settling in..
But I digress. Eastleigh away. With the U's having gone on a 14 game unbeaten run and maintained their challenge at the top of the National League since we were last with you, we're now firmly entering squeaky bum time in the last quarter of the season. And having put the defeat to Torquay in the top of the table clash at GGL last week behind us by thumping a woeful Alty, the lads are off to the Silverlake, a gaff we've only ever won once at. Still, the team have put to bed a few hoo doo's this season, here's hoping another one gets put out to pasture today as well.
With the game the late afternoon KO, I get to have a lie in and a nice easy morning with Mrs Taz including a quick dart to Saino's for supplies and then come 3pm, I'm jacket on, fizzog mask in my pocket and infiltrating behind the lines in the badlands for the train to Cheam. Stepping off on the platform at the other end, I find Indiana Jones wandering through and we stroll down to Cheap Sports together, although me following his lead doesn't go to plan as it seems he knows as little about the setup here as me and we end up in the arse end of the car park looking for the way in. "I thought you knew the place!" I enquire. His Partridge-esque shrug of the shoulders tells me all I need to know. Noses to the air and following the smell of ale, we're soon set right and all signed in on the door. As a game of cricket takes place out back, there's all sorts of Sutton United celebs mingling about in their groups of six, pints in hand and swapping the usual chatter and nosense. Parked by table number 100, which is of course the main drop off point for drinks ordered online, we find Mr X, Dukey, PC, Ipswich Lee, Greek, 4Days, Belly and Robbo all loitering awaiting plastic containers of booze. Not wanting to miss out, Indy and I order up some of our own and get in the swim.
Few in!
Up front, the DBDC flag hangs fluttering in the breeze whilst Totts, DB and others sink pints. The Cocktail Crew are in as well with Sleepy Joe in tow. It's nice to see so many PROWS citizens in one place at one time after so long a break. Naturally, all weakness is soundly mocked and Magnum and Belly's inability to deal with the online ordering system using their phones is of course heavily sympathised with. Chalmers is next in line after piling in with the abuse, he completely fails himself and he just sits down to accept the pile on that follows. Dukey is also refusing to partake technologically as it won't work with his Windows phone and he's strictly a cash only, no VAT kind of geezer. Seemingly becoming a responsible professional and a father to be hasn't changed him completely then.
Most of the pre-match chatter is about all the regular 3pm starts in the National, with Torquay hosting Notts today being the main focus, they find themselves 2 down late on. But as the minutes tick by, the Magpies show they're really not FL material and manage to let in a 98th minute leveller to 10 men. The useless wankers. That alone should mean another 3-5 year stretch down here, there's only one way they'll learn! Also, Barnet continue their almost unbelievable rediscovery of how to play football with a 3rd win in 5 up at Alty. Naturally, guess who's got them this week at GGL? Fuck our lives. Why does almost every fucker have to be in the form of their lives when we meet them?? Sakes.
Cold mate?
As kick off is fast approaching, I do a double order of beers for myself and Indy and we take our seats at the front for the game. The daylight sometimes makes the action hard to see, but with some squinting we make do and after an iffy first 5 where Harry could have put it in his own onion bag twice, the lads settle and Issac & Dave out wide start to turn the screw. Tobi misses a great chance thanks to a heavy first touch and Tanto brings a super fingetip save out of their keeper. All good so far. Ah wait, we've not had the officials fuck something up for a while now and….yep, there it is! Just before the break a ball down the far side finds a blue shirt a good couple of yards beyond the defensive line. Even squinting to make out the action we can tell he's off, but the lino near side sees bugger all wrong, play continues and whilst our lot appeal for the decision they're not gonna get, the play's switched, a first time ball is stuck low across and their striker nips in to sweep the ball beyond Dean and inside the far post. Many bad words are muttered by those present, the sort of bad words that would be no doubt directed at the lino at much greater volume were we actually present at the ground today. Still, we need to play to the whistle.
Whilst all this happens, I'm constantly checking table 100 for my pre-match order. But it fails to show and I'm only not left pintless thanks to Clive from the B Team who repays me for the beer I'd got him last night at Car Park Cans. Timely! Sadly Indy is not so lucky. Greek is not impressed either as he thinks this is a freebie from the club as I'd met some of the top brass from here the previous evening. All sorts of threats follow, most involving bans etc as he's now a member of the gaff. I listen intently, supping my pint before informing him of his mistake. Indy orders another round and within 10 mins it's promptly delievered so I guess mine has got lost somewhere and as the staff are rushed off their feet I can't be arsed with making a scene about it. It's only 12 quid after all, I won't die.
Well ventilated…
Hopes for a bright second half are raised when the lads get stuck straight in after the break, but 5 minutes later that's all done and what follows is a pretty uninspiring half where we fail to really mount any sort of threat at all. The best we can manage is a shot on the turn from about 25 out from Omar, on as a sub, that flies just over the bar. Elsewhere the only other real talking point is our mate the lino on the near side, who once more covers himself in glory by missing the Eastleigh player carrying the ball a good couple of feet into touch. Even more annoyingly, we stop playing again to appeal and 2 passes later, Deano's having to make a very good block when the attacker finds himself 1 on 1. So with the football failing to entertain, we turn to other matters like Lee's blanky that he's now suddenly wrapped up in. This was kindly provided by Tatey and whilst it is a little no the nippy side in the shade, this open display of weakness means he gets little sympathy from the idiots. Especially when he's wearing a pair of jeans with no fucking knees in 'em! "No wonder you're cold with ventilation like that mate!".
The game on the box naturally peters out into a somewhat lame 1-0 defeat, as you probably could have predicted after Torquay's late show ealier. Oh well, back to what we do best I suppose, drinking and talking shite! Bit by bit, face drift away into the night, mainly as it's getting colder and colder now the sun's gone down. We migrate into the marquee to get out of the wind and with Greek soon departing and then Mr X leaving us with complaints that he's got work tomorrow, it's just myself, Magnum and 4Days left. What, closing time? Oh yeah, we forgot. These places close and make you go home. Bugger.
Lights
One swift Uber later, the others are dumped back at their respective gaffs and I'm back at HQ after a disappointing Sutton performance away from home. Blimey. It could almost be 2019 again!
Cheers to Colin & the staff at Cheam Sports. Appreciate the hospitality guys. The main benefit of today was a lot of us seeing people we've not seen in a long time and being able to watch football, regardless of result, together. Thank you. It was appreciated.
Here's hoping we're back in for real for Hartlepool.
Taz