Hello? Hello, is there anybody out there? Can anyone hear us? Is this thing even on? Ah screw it, like anyone reads this old pony anyway.
Yes, hello dear reader. Long time no seereadwhatever! How's tricks? Welcome back to your favourite bang average non-league bit of the internet! It has now almost been exactly six months since Covid-19 poked it's virusy oar in and royally fucked the puppy. Ending all life as we knew it and a fair bit else into the bargain as well. No going in to work, no football, no pubs. No going anywhere in fact. Just not doing anything at all. Only what seemed like one endless string of fucking Zoom calls with Joe Wicks punctuated with watching pretty much the entire contents of Netflix and just staring blankly out the window as the world metaphorically stopped turning.
Of course, being denied our main source of material in traipsing up and down the country to watch shit football and boozing in many many pubs, it was hardly surprising we here at Gandermonium largely pulled down the shutters and barring an early burst of guest submissions (huge thanks to all of those contributors by the way!), have been in hibernation for the duration of the great Covid outbreak. And it's been properly fucking boring I can tell you, thank the lord for the Belarusian Premier League is all I can say (Up the fucking Slutsk!). The season known as 19/20 which effectively 'ended' on the 14th of March for us with the visit of Hartlepool and that we gave up on waiting to end in our season review, actually finally concluded only a couple of weeks back when the play offs were all settled behind closed doors after being bizarrely resurrected following a campaign heavily involving our former gaffer now resident at Havant. And all this apparently costing clubs circa 50k a piece in testing etc to take part, just weeks after they were all no doubt staring into a yawning income free Covid abyss and certain extinction. They must have properly big sofas to dive down the back of for some loose change.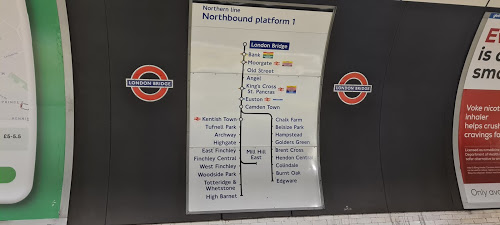 Away days are back! Sort of…
Still, it at least showed some sort of restart was possible down here in the depths and eventually, with what seemed to be the worst of the great plague receding the National League tentatively set the start date of the 20/21 season for the 3rd of October, with the fixtures coming out the month before. Sadly though, any excitement about this prospect was slightly tempered for us National League types, as some fuck knuckle at the Government's Department for Digital, Culture, Media & Sport laughably decided that the top 2 tiers of the Non-League game constituted 'Elite' sport and was as such to be treated slightly differently to the rest of the glorified 'jumpers for goalposts' stuff they obviosuly think everything from Step 3 down constitutes. Naturally, having a government department referring to the National League as 'elite' level anything is about as damning an indictment on the competence of said government as you could wish to find.
So, all this means whilst Intermediate and County level football upwards has been tentatively coming back to life and getting small, limited numbers back through the gates to boost much depleted coffers, us 'elite' sporting johnnies are having to do a bit more to be allowed our own restart. And because of this, as all our pre-season games are to be against fellow 'elite' level types from the National South, us herberts can't watch. Not in the ground anyway. Yes, we can watch a stream of a home game in the fucking bar at GGL, but not stand on the terraces. Outside. Well, all apart from one that is. It seems that signing Coby Rowe from Haringey at the tail end of last season has proven to be an even more astute move by Mr Gray than we'd first thought. Not just because we've got ourselves a potentially decent player, oh no. But because the only club actually on White Hart Lane play in the Isthmian Premier. Which is step 3. And they're allowed fans in. So we can actually go and watch! As in, you know, a real, live game. Like we used to do in the old days. Back in bloody February.
Pre-match pints are definitely back!
So with the air in the Republic thick with excitement, we all pile online, pick up our 5 quid tickets for the big one and start making plans like it's 2019 again. Oh yes, we're going to enjoy this.
With such a big day ahead, I decide to skip the Friday evening Car Park Cans at GGL and instead stay in to get under Mrs Taz's feet, much like I have been for the past 6 months or so. This means I'm nicely refreshed the following morning and having checked about a thousand times that I've not forgotten any essentials like my wallet, keys and hazmat suit, it's off to East Croydon for the train to London Bridge. A reminder of the odd times in which we now live greets me on the bus, as the faint odour of hand sanitiser wafts over me as I board. There's no Magnum joining me as he's got his last cricket match of the season today and Steve has decided he'll be rocking up a bit later, so it's a quiet trundle north on a pretty empty Thameslink service. At London Bridge, my stomach rumbling reminds me I've not had any breakfast yet, so it's a quick stop at Greggs for some stodge and a short sit in the sun to munch before I head for the Underground and a little hop over the river to Moorgate. A walk across to Liverpool Street and I'm soon pondering just how fucking minted you'd be now if you were in the hand sanitiser business back in March? There's so many of the stations dotted about with the stuff on it, the only thing your average sanitiser salesman would be needing to consider this year is whether to go for the 45 foot yacht or the Koenigsegg.
Furthest point from the bar, typical…
I find some familiar faces parked up outside the Hammy Hall. Robbo & Indy are already in place, with Cathy, Bob and Jules catching a quick pint before they're off to their next pub and Dukey & Belly are already into their fruity red ciders. Over the next hour, more and more reprobates steadily rock up and before long the usual absolute fucking nonsense this lot generate when they're gathered together is in full flow. Robbo gets a round in and still gets it completely wrong despite making painstakingly detailed notes on his phone, Mr X denies breaking the Covid testing system as he's now contracting for the NHS sorting all that out. Belly also offends our latest key worked by mistaking him for another club official in a picture that surfaced on social media during the week. All this takes place backed by the soundtrack of some local nutter wandering around making loud whale style noises all whilst half of Essex's totty population totters past on heels heading for god know where and an undoubtedly not very socially distant event in the vacinity.
Speaking of distancing, despite us being careful on that front, the door staff enforcing the rules are getting nervy about there clearly being more than 6 of us hanging about, so to keep them happy we move to the end of the area where there's 4 free tables and we can spread out a bit more obviously. It also means the view of all the wildlife coming past is far better. Here Mr X also fills us in on some tales of his recent pre-NHS stint as an Amazon delivery wage slave. The story of him having to drop off some weights to a geezer living on the 10th floor of some flats in Croydon with the lift out of order being a particular favourite. Yes dear reader, we really do live the lives of a particularly bad BBC2 sitcom sometimes.
Blends in perfectly that….
Eventually though, 2pm rolls round and with the best part of 3hours pre-oiling sorted, we head for our train to Tottenham, which is of course off the furthest fucking platform possible from our spot outside the pub. Yeah, nice one. The journey is a fairly uneventful one, although the time is passed nicely by the debate about whether Robbo's face covering is a Pampers nappy or a large sanitary towel (my money was on the former) and before we know it, we're off at White Hart Lane. With a quick gaze at Spuds new gaff blending in seamlessly with the local architectural asthetic over yonder, we hitch up our britches and toddle off in precisely the oppoosite direction up White Hart Lane itself to Haringey Boro FC. As is the way with these sort of route marches, we get strung out over a bit of distance and the lead walkers stroll straight past the turning that takes us to our designated end of the ground. Idiots! A couple of quick calls get no reply, so I give it bollocks and invoke Gandermonium rule number one. The entry is nice and smooth and the freiendly local stewards are on the ball with the track & trace palaver, so all's well. The little snack bar we have is doing beer and sausage rolls too, so we're properly set.
1st Half Team: Bouzanis, Wyatt, Triallist, Rowe, John, Ajiboye, Davis, Triallist, Sho-Silva, Brown.
With the flag up and pint of pride in hand, it's time for our first real game of actual, live, in person football for 182 days. And to celebrate this momentous occasion, the gaffer has stuck out a fairly strong 1st half side with only the two triallists lining up. This is good, as it means they'll get a good hours action against a side who are actually starting their season for real next weekend. After Tuesday's slightly rusty showing, it's no surprise that it takes us a couple to find our feet and the hosts test Dean Bouzanis at the other end with a couple of sighters that he handles no bother at all. Then with our first real foray up the other end, we show our status and take the lead. Brown whips in a corner, new man Sho-Silva nods on and the triallist up front is there back stick to nod in the opener. Wahey! That'll do! From here we take charge of things and the triallist lad (who we believe to be Wiberforce Ocra formerly of Charlton) has a lively opending spell, making some decent darts into the channels. Dave also looks lively again out wide and he pings the foot of a post with a shot through a crowd after a corner hasn't been cleared.
Back in action!
With the break almost upon us, a second is added and it's another set piece that brings rewards. Brown sticks a freeick from deep to the back post, Louis nods it back across and at the opposite stick, Sho-Siva knees it home. I'm sure he'd dreamed about his first goal in Sutton colours panning out exactly like that. So 2-0 at the break and here I take the opportunity to catch up with a few faces I'd not seen in a while, as well as confirm that the odd picture of Totts I'd seen on social media in a BMW Isetta bubble car was actually his and not a mates he was poncing about in. Yes folks, you heard me right, the latest addition to the PROWS presidential fleet is a 12hp 4 stroke three wheeler. Of course, we instantly dare him to do an away game in it, to which he agrees after a little thought albeit with the caveat that it's "no further than Woking" and that we provide a support vehicle of some sort.
2nd Half Team: Triallist (GK), Eastmond, Triallist, Beautyman, Triallist, Randall, Triallist, Dundas, Kealy, Triallist, Mason. SUB: Hoosang-Robinson
As today is a pre-season friendly, the second half isn't much to write home about. We make changes, all of them, dead on the hour with the sort of mass substitution not seen since Sven was England manager, with 9 coming off and being replaced. This disjoints the performance understandably and the only real moments of note and the hosts striking a post themselves, one of our number 24's getting clattered (yes, we had 2 on the pitch at the same time) and a triallist doing himself no favours right on the final whistle by skewing over and open goal after Kealy's low shot on the run was parried by the keeper. So, job done and a nice day out in the sun. And our huge thanks to Haringey for having us, they seem a nice bunch and we hope they do well in the Isthmian Prem this season. Right Back to the smoke for us!
Goal!!
The walk back is perfectly timed as we see the London bound train pulling in as we get in sight of the station, so with a bit of time to kill, Steve directs us to an Irish Community club round the corner he's used here for Southampton away at the enormadome over the road. But it's unsurprisingly shut, so we trudge back to the station and having all politely declined the offer of a bout of unarmed combat from a very drunken Polish lad with a big bag of cans, we just put up with the 15 minbute wait for the next rattler on the platform. Back in London, we wander back to Moorgate, hop down to London Bridge again and go in search of a boozer with somewhere outdoors we can just pug up for a couple of hours. The first choice is sadly bookings only, but we find a spot on the street next to the Kings Head nearby and settle in for some pints and some chatter. There's time for one more at the posh looking new sports bar right outside the station before our train with the bouncers being sweet talked into letting us in with the killer line of "We've just missed a train lads, can we get a pint in?". We've still got it folks!
Shortly after 10, I'm saying my goodbyes to the remaining idiots and stumbling off at Wallington. It's been a good day out, but my stumble home with a Sainsburys ham and cheese sarnie is tigned with a little sadness. We're deinfitely not getting into any more before the big kick off on the 3rd October and even that's not guaranteed to have fans allowed just yet. And even then if we are admitted, there's little chance we'll be awaydaying again any time soon.
Pints!
Said it before and I'll say it again. Poxy pandemic.
Taz