There's an old Chinese proverb that says "may you live in interesting times". Well, that all depends on how you define interesting doesn't it? And if you find an endless carnival of death, crisis and chaos a turn-on then you must be having the absolute time of your fucking life right now. If, like me, you prefer a bit of peace and quiet, a nice cup of splosh, a custard slice and some old black and white episodes of On The Buses on the box then you have pretty much had a gutful of "interesting" as it goes.
I've lived through some crises in my time though, let me tell you that for nothing and pretty much from the day that I was born. At the height of the Cuban Missile Crisis in October 1962, when the world teetered on the brink of nuclear annihilation, I was a jaundiced, premature "yellow baby" clinging to life in an incubator at Epsom Hospital, saved for the nation by the NHS as the Super Powers pulled back from the brink. Don't let the intertwined significance of those two outcomes pass you by either.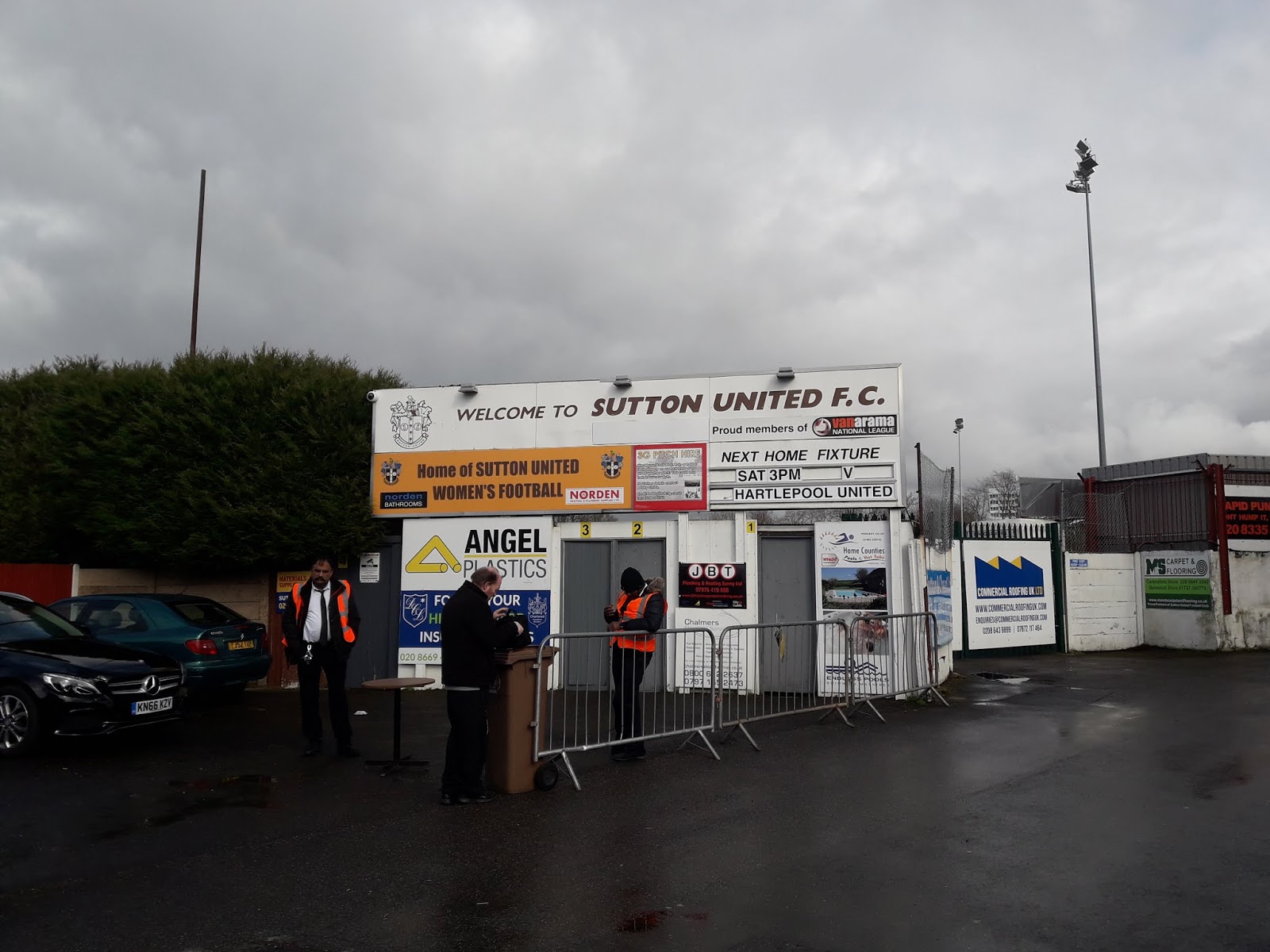 Bit weird this….
There was always a crisis going on in the seventies, they pumped them out non-stop to a back drop of glam-rock, Corona cherryade and casual sexism. Some of them rolled into one. The power cuts, "who runs the country?", the three day week and the oil crisis were bundled up as a package deal as I remember and introduced important concepts such as day-time, weekday football matches and wanking by candlelight to well-thumbed copies of Mayfair. I still have my old man's unused petrol coupons from that era.
The Cod War was a crisis whose genesis I never pretended to understand but it involved Iceland, fish and TV footage of gun boats and trawlers bobbing around in the North Sea while hefty looking geezers shouted at each other through megaphones. I might be wrong on this, but I think that they gave them Bejams as part of a territorial deal and it was all settled amicably.
Big Malc with the Merch!
But for any seventies kid the absolutely top crisis of the lot was the drought of '76. I know it wasn't great for everyone, farmers, animals and firefighters for example, but for us young teens it was a fucking belter. Bricks in the toilet cistern, stand pipes in the street, plagues of flesh eating ladybirds from France and a long, hot summer with loads of semi-nudity that seemed to go on for ever. There was talk on the TV of towing in icebergs and melting them down but it all came to halt pretty much the minute the Government appointed a Minister of Drought and that was that.
I'm not trying to minimise the seriousness of our current situation and as we revved up for the visit of Hartlepools to GGL there was the distinct possibility that a catch-all ban on events attracting crowds of over a thousand could see the game catapulted back into the summer, or possibly scratched entirely, if the decision was taken to basically freeze the league where it is. Well, that was certainly what we were all expecting and I decided to hole up in the Gander on Friday lunchtime with a few scoops, bangers and mash and the Cheltenham Festival on the box while I awaited the inevitable news that we would have to find something else to do on Saturday afternoons.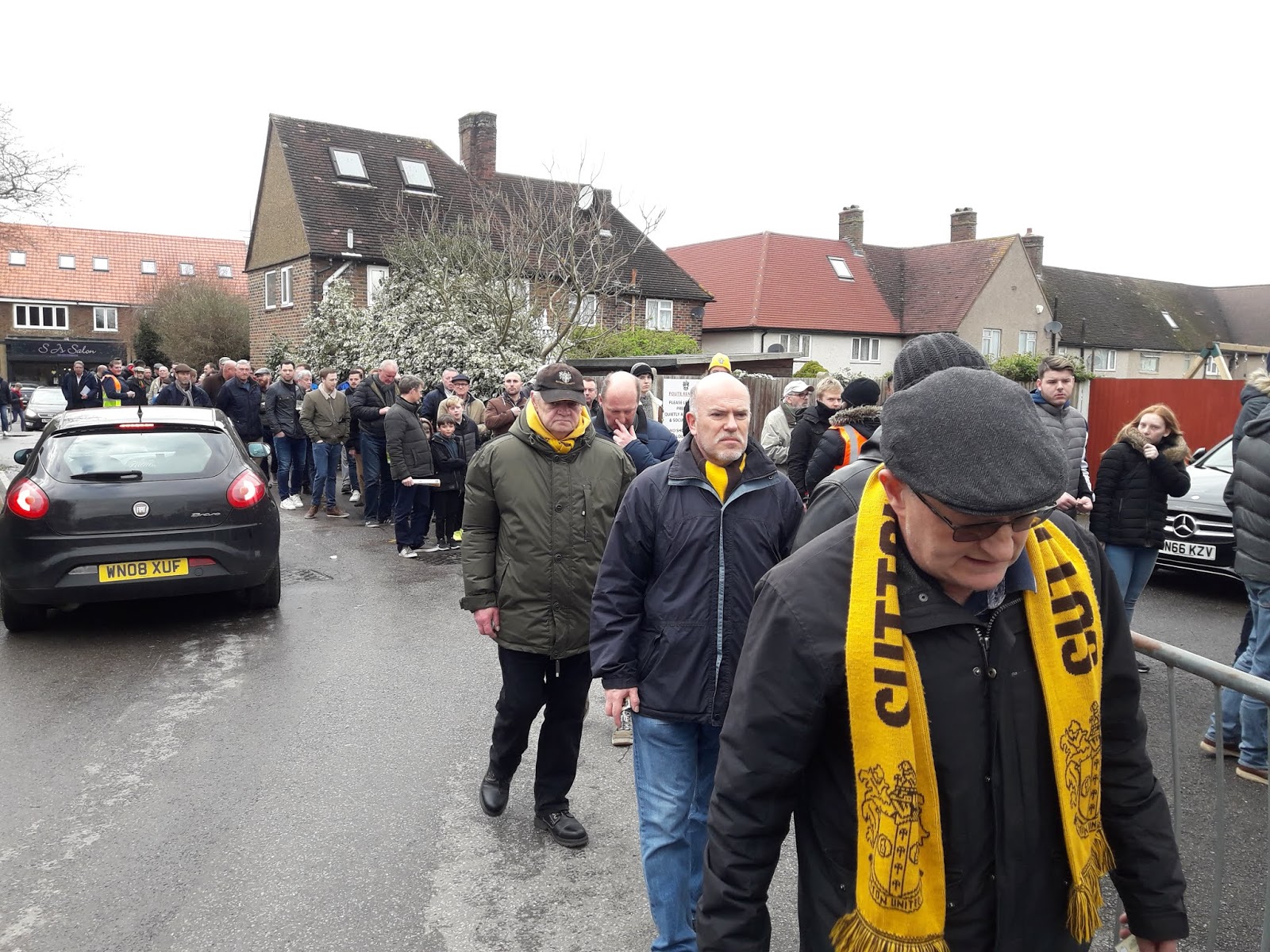 Anyone would think we were the only game in town! Oh wait….
The announcement that all PL and EPL games were off for the duration was followed by a slew of other leagues right through the Pyramid and down as far as the Surrey Elite which isn't even senior level. But still nothing from whoever runs the National who also appeared to have skived off for a long lunch, presumably the last they could fiddle on expenses before the shutters came down. Fair enough. It's only delaying the inevitable. Except, of course, it wasn't as the leaders of El Bastardo dropped the bombshell, I guess after a few swift doubles, that not only were all games staying on, they were on to maximise the revenues from the rest of the global football programme being culled! Cash from fucking chaos. The late Malcolm McLaren would have been proud of these lads. My own plans to watch Worcester Park Thirds in a muddy field somewhere were immediately shelved. I have blog duties to attend to.
Although I personally thought this was a poor decision and poor leadership, not least in the knowledge that this would be a one-off and temporary reprieve in the face of the national mood and the weight of evidence, I knew I would be at the game for one last hurrah before we are all stuck at home for the next four months. Like the Chief Medical Officer and the Chief Scientific Advisor, whose expertise I rate higher than the army of Trot conspiracy theory nutcases on social media, I am not convinced that large open air events are the main danger and won't make a lot of difference to the pattern of spread unless all public movement is banned and we move to total lockdown. As I was contemplating that scenario I started getting messages from friends in Spain where a national State of Emergency had been declared with literally everything closed and the populace confined to their homes under threat of arrest. I have no doubt the Spanish football season will now be struck from the record, granting Hercules an unlikely and undeserved reprieve from relegation to the amateur and regional fourth tier. Every cloud and all that.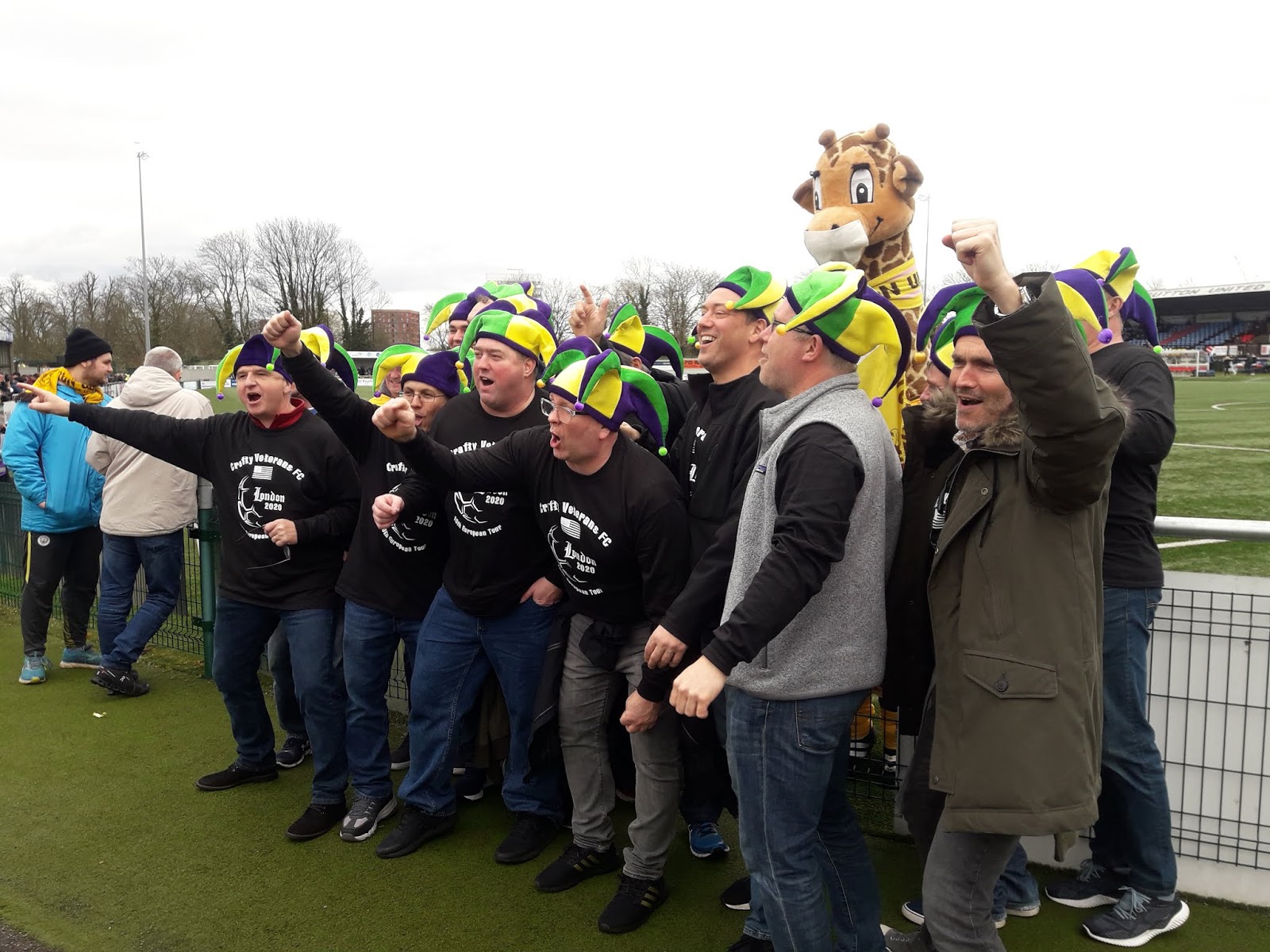 Boston's finest enjoying PROWS hospitality
Spin forward to Saturday morning and the usual sports report on the Robert Elms BBC London show is recommending that football fans head to Sutton, Bromley (which will shortly be called off anyway) and Dagenham. Right or wrong, we have to present the PROWS to the world in its best possible light and Big Malcolm P fires up the production line and starts running off a pile of "I've Ridden The West Sutton Loop" merch so that new visitors can at least leave the manor with a high quality and reasonably priced souvenir of their trip to the most benevolent dictatorship on the planet.
I've got a bit of work to do on some restoration projects at Totters Vintage – graft goes on for us skilled lads – but then it's a quick bob up, a swift medicinal can of Mackeson and off and out onto GGL for the brief stroll up to the ground. I'm greeted by Mr X outside the clubhouse, "Well, this is all fucking weird isn't it?", you're not kidding there me old son. There are TV cameras all over the shop but why they are interviewing Chairman Bruce and not DB, a world authority on spreading it all about and keeping it clean, beats the shit out of me. Anyway, I swerve the main bar as Bobby Bollocks has rocked up in the Vice Presidents Lounge with one of my best mates from the old Chelsea home and away days – Chutey – and we've got some catching up to do over a few scoops which we set about with gusto. Most of the COCS are in the swim, ripping up travel plans for the rest of the season and laying into the bar like we are hours away from prohibition. Which in many ways we are. Mr and Mrs Yeti turn up in matching hi vis orange, they are taking no chances, and even Keepo has trimmed his beard on bacterial grounds although he still looks like a refugee from One Man and his Dog. Which in many ways he is.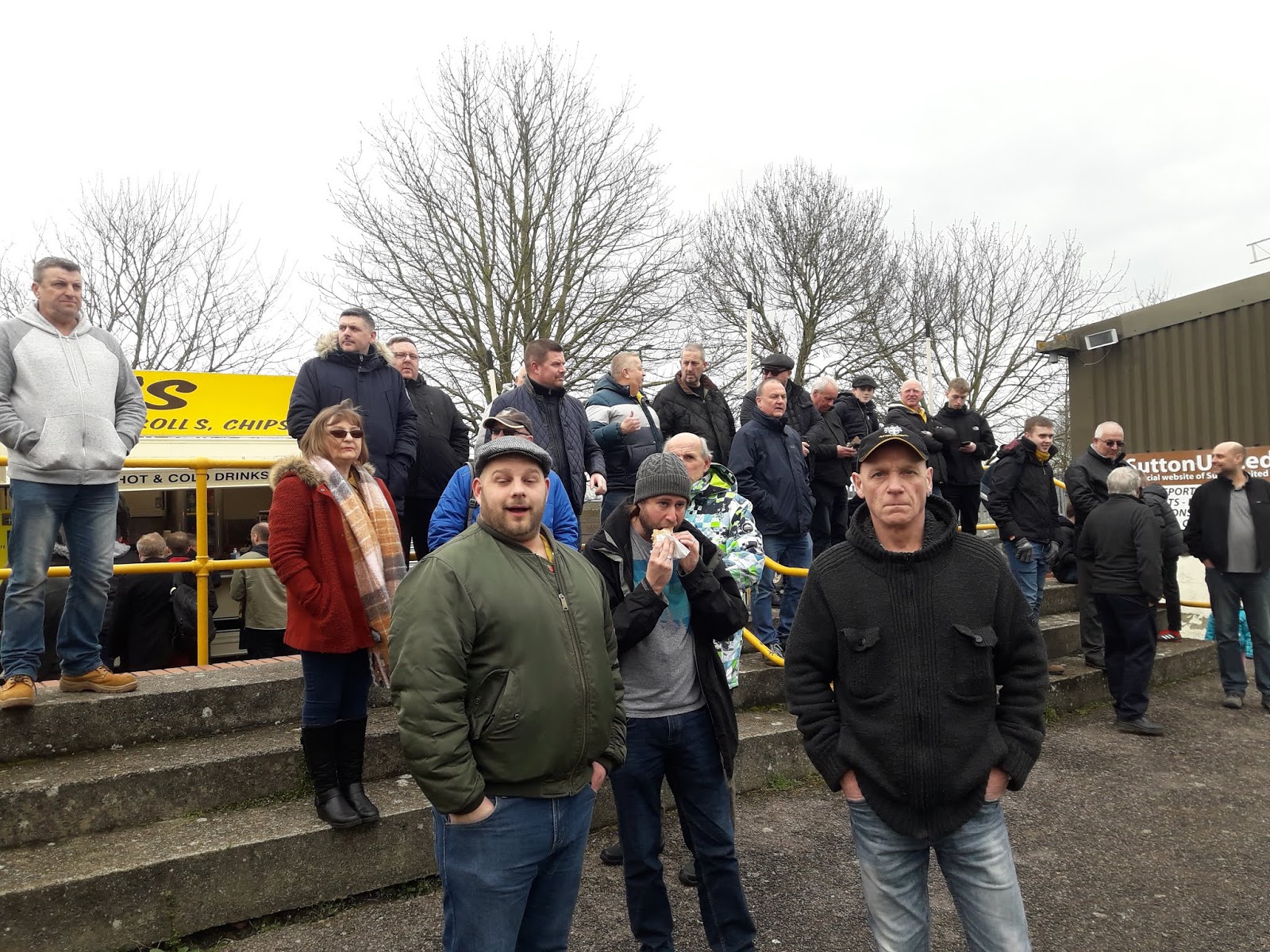 The usual Shoebox boats….
Anyway. Enough of this old caper. Need to get in the ground and as I head for the turnstiles there is a queue backing all the way down the Lane. Season tickets can bowl through the side gate though and the place is fairly buzzing and even most of the DILFS are assembled, with the exception of Crooked Ces who is otherwise engaged selling snide sanitiser down the High Street out of a suitcase. That, of course, means no DILF Bingo which is probably for the best as it goes. The Bacons are in, self-isolating in the far corner of the Shoebox, and with the Isthmian programme scrapped renowned local bog roll thieves and hoarders Hackbridge Harry and his lad Ant are also lurking with intent and bulging coats. These are the only spectators I know of who are searched by the stewards on their way out of the ground and for good reasons. I'm happier to see another Tooting face, Weird Gary, who is pleased as punch that he's secured a team sheet as well as a programme. Yep, that is why they call him weird.
Tzanev, Barden, Wyatt, John, Goodliffe, Milsom, Beautyman, Randall, Ajiboye, Bugiel, Olaofe SUBS: Dundas, Reid, Rowe, Eastmond, Brown, Kealy
Aah yes, there's a football match on. Despite the strange eve of apocalypse vibes this turns out to be a pretty decent game, no matter how irrelevant it will turn out to be once this season is eventually chalked off. Fair play to Hartlepool, they have come to play a bit, and why not in the circumstances. We take an early lead when a clearance cannons back off Issac and into the net for his first goal for the club. It's nip and tuck between the two teams for the rest of the first half with Dave posing the greatest threat from us with another live wire showing. At HT I'm delighted to meet Mitcham's own Minge Chops for the first time. Any fella who binned off his fiancée for a stripper from the Peel is fine by me and he seems chuffed that his tag and curfew were extended by the authorities to allow him one final football fix. Good lad him. We are also joined on the Shoebox by a fella who I'm told came all the way from Germany to have his picture taken with Dirty Barry. Weirder and fucking weirder. And the big group of blokes from Boston Massachusetts wearing jester hats who cleaned out all the beer in Days Stores? Nope, no idea. Wouldn't have been surprised if Lord Lucan had rocked up riding Shergar around the perimeter fence handing out free owls. Seriously.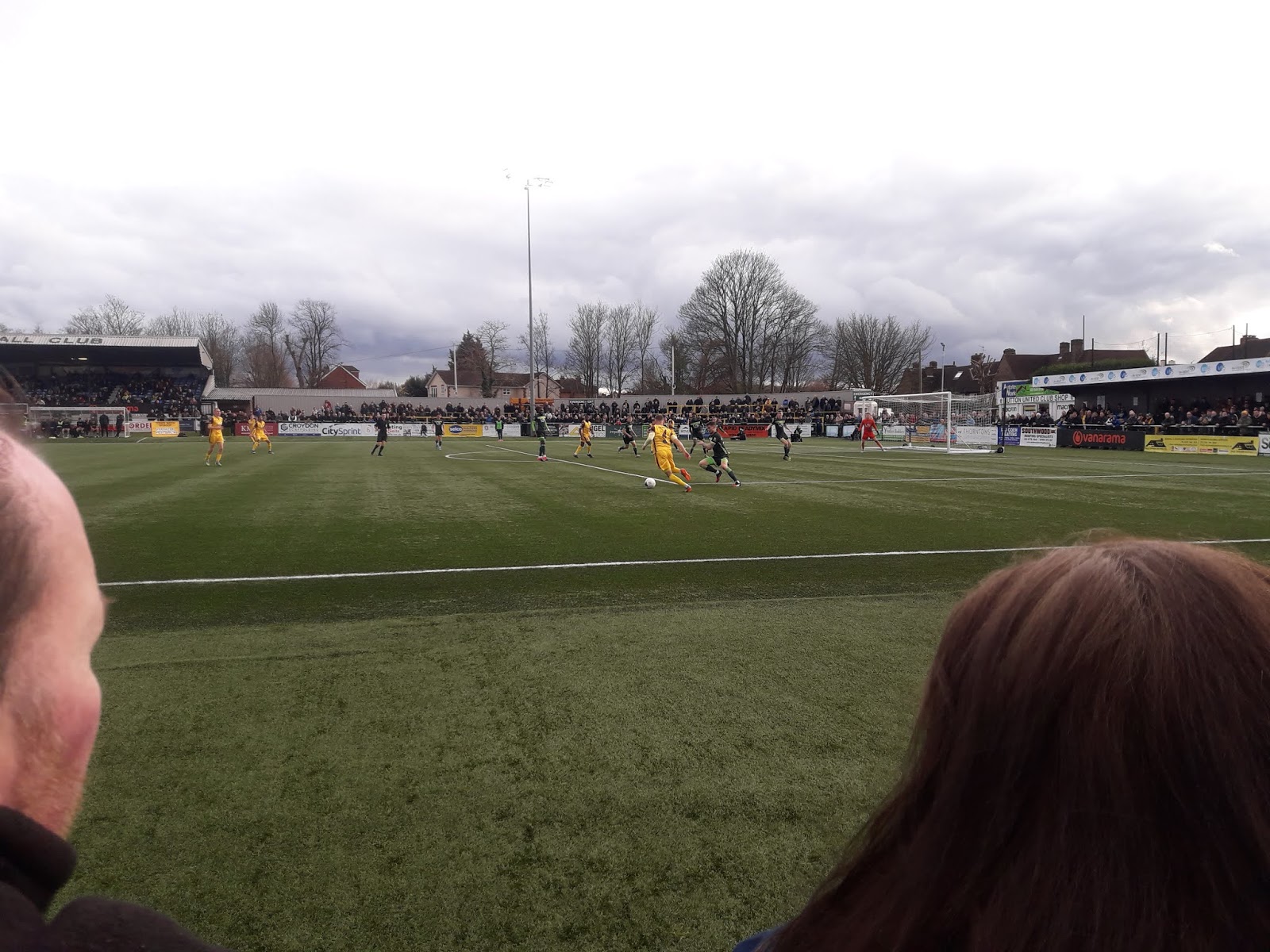 On the hunt…
Second half is also a lively enough affair. The Hartlepool leveller comes from a sharp passing move with a fine finish but the ref ignored a foul on one of our lads before it got going. We spend a bit of time encouraging the lino and the Monkey Hangers defenders with some helpful advice and we finish the game very clearly on top, hitting the post, missing a couple and having one cleared off the line right at the death. Probably did enough to nick all three points but it winds up one all and that is very much that. Great achievement hitting fifty points with a bunch of games left and I don't think anyone is under any illusions that this is the end of term as the players share a few moments with the crowd. Pleased that Nick Pest Control gave Ben Wyatt the MOTM. Well deserved that from another rock solid showing.
Back in the VP's we have a natter with Matty and Jason and enjoy a few more scoops. Smarty tells us about the Preston fans who had booked to be in London for their game at Luton and who diverted for the aborted game at Bromley only to eventually end up in West Sutton where they apparently enjoyed themselves enormously. You will not find a more hospitable bunch than us anywhere in the game. Fact. The Halifax Gravesend match is on the box, the last game in Britain it seems, but no one is really interested. Ben gets to do the prize draw and AB asks me to remind you all that whatever happens the Meet the Manager will go ahead Monday and don't forget, the club needs cash flow right now so jump on board the early bird season ticket offer sharpish. £169 with discounts for the old and young is a stonking bargain so don't hang about.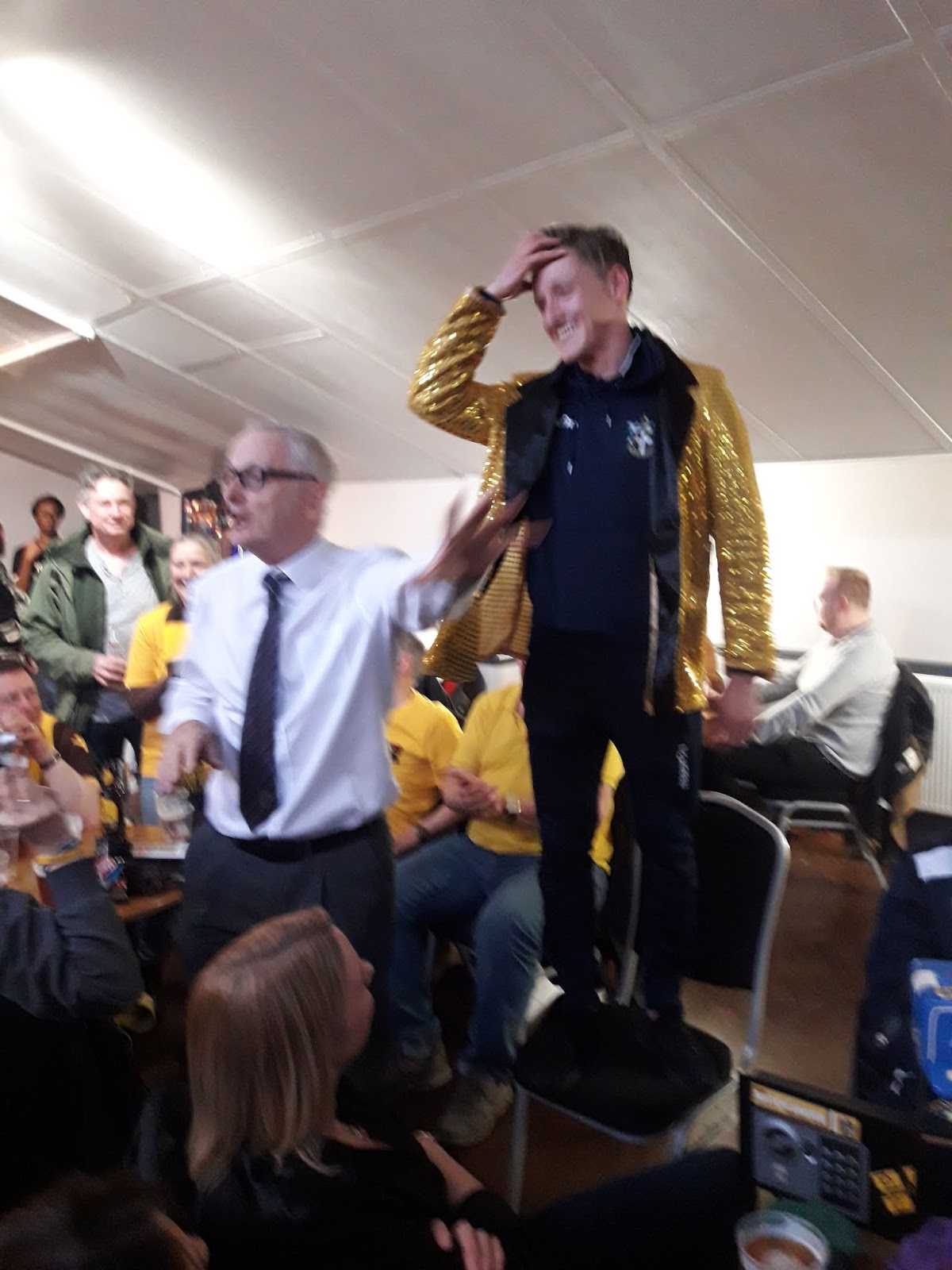 Ben 'Gary' Wyatt onstage….
And that, me old Chinchillas, is very much that. Stay safe and stay tuned to Gandermonium where we will try and try and keep you entertained during the shutdown with a mixture of history pieces, greatest hits and any old flannel we can dredge up.
See you on the Shoebox as and when.
Totts.