My oh my, what about this weather we're having eh? Winter's definitely here you know, even I've almost followed Totts lead and switched on the old central heating. Eh? What's that? You think I'm just making small talk to avoid mentioning the current footballing situation in the People's Republic? Well check out the brains on the audience there. Well done you. Yes, I am indeed. And with good fucking reason.
As you may (or may not) have read, it's been what some might call 'slim pickings' (or 'shit' if you're a glass half empty type) on the old foot to ball front round these parts lately. With one win in the last 10 and just 3 all season with a quarter of the campaign now played, things are definitely not all rosy for the U's with the main issue being much the same as last season. We're about as prolific at scoring as a really really ugly Giant Panda. Sure, there was the resounding 4-0 win over Chesterfield for those of you lucky enough not to be sunning yourselves in Menorca to actually witness, but I think it's fair to say that us failing to then notch so much as a shot on target let alone an actual goal in the preceding three fixtures simply serves to illustrate just how biblically fucking terrible Chesterfield were that day rather than boost our own reputation in National League circles.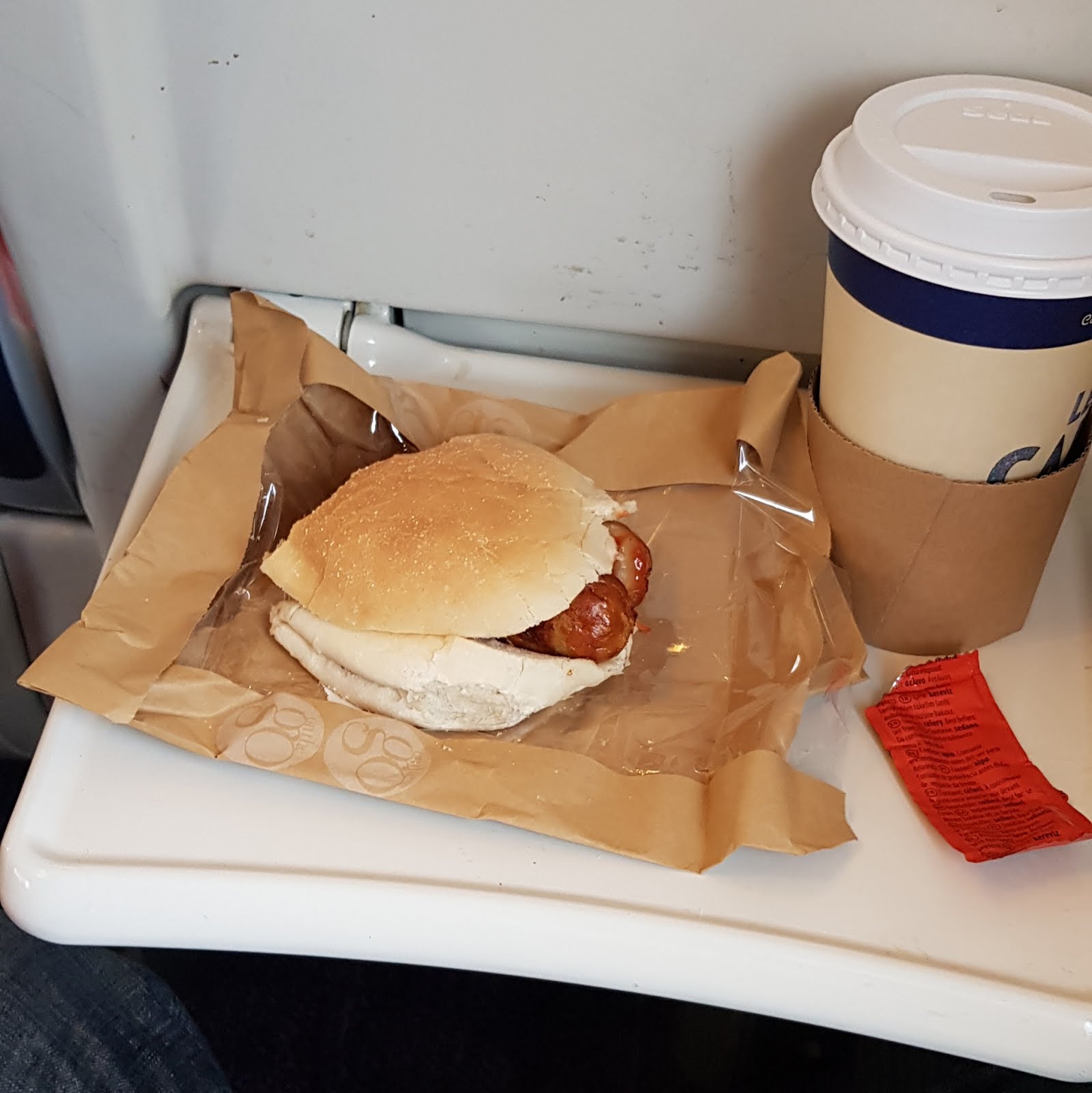 Nom nom nom
Still, as Comrade X is always keen to remind us frequently, the denizens of the Republic are made of stern stuff. No lightweights etc etc. So we just have to suck it up and hope our fortunes turn. Well, that or someone snaps and we sign better players. Either way, there's no rest for the wicked or onion baggedly challenged Non-League football teams and we're served up another midweek away trip where we're travelling more in vague hope than any sort of confidence.
Disappointingly, we've also ended up with one of the better drunken awaydays being shunted to a Tuesday night. Yes, believe it or not, Solihull away is usually pretty decent. Now that doesn't mean that Solihull itself is decent because that is absolutely not the case. It's about as one horse a one horse town as you'd like. I mean, it's one of those places you're even surprised is advanced enough to have a Wetherspoons, but it does benefit from being a short rattler ride from the nation's second city in Birmingham and that place has more than a few favourable watering holes, the main one being the Post Office Vaults which has hosted the now annual Gandermonium Bar Billiards championship, as well as us sticking untold pints down our necks. With a midweek schlep up the M40 to take care of, this would be a sorely missed day on the gas by all the pisscans you tend to read about in these hallowed pages.
With form fleeting and some time off burning a hole in my calendar, I decided that if I was going to hike up to Brum on a Tuesday in early October, I'd need a metaphorical spoonful of sugar to help my National League medicine go down and thus I hatched a plan of taking a day off, ambling up on the train and partaking in a long overdue visit to the National Motorcycle Museum just round the corner from the old NEC. What better way, other than alcohol obviously, to soothe ones nerves prior to shite football that spending the day marvelling in early to mid 20th century engineering whilst inhaling the smell of engine oil? No answers on a postcard to that one by the way, it was a rhetorical question. So with Virgin not actually charging me an arm and a leg for the privilege, I forked over 15 quid for a ticket the night before and away we go.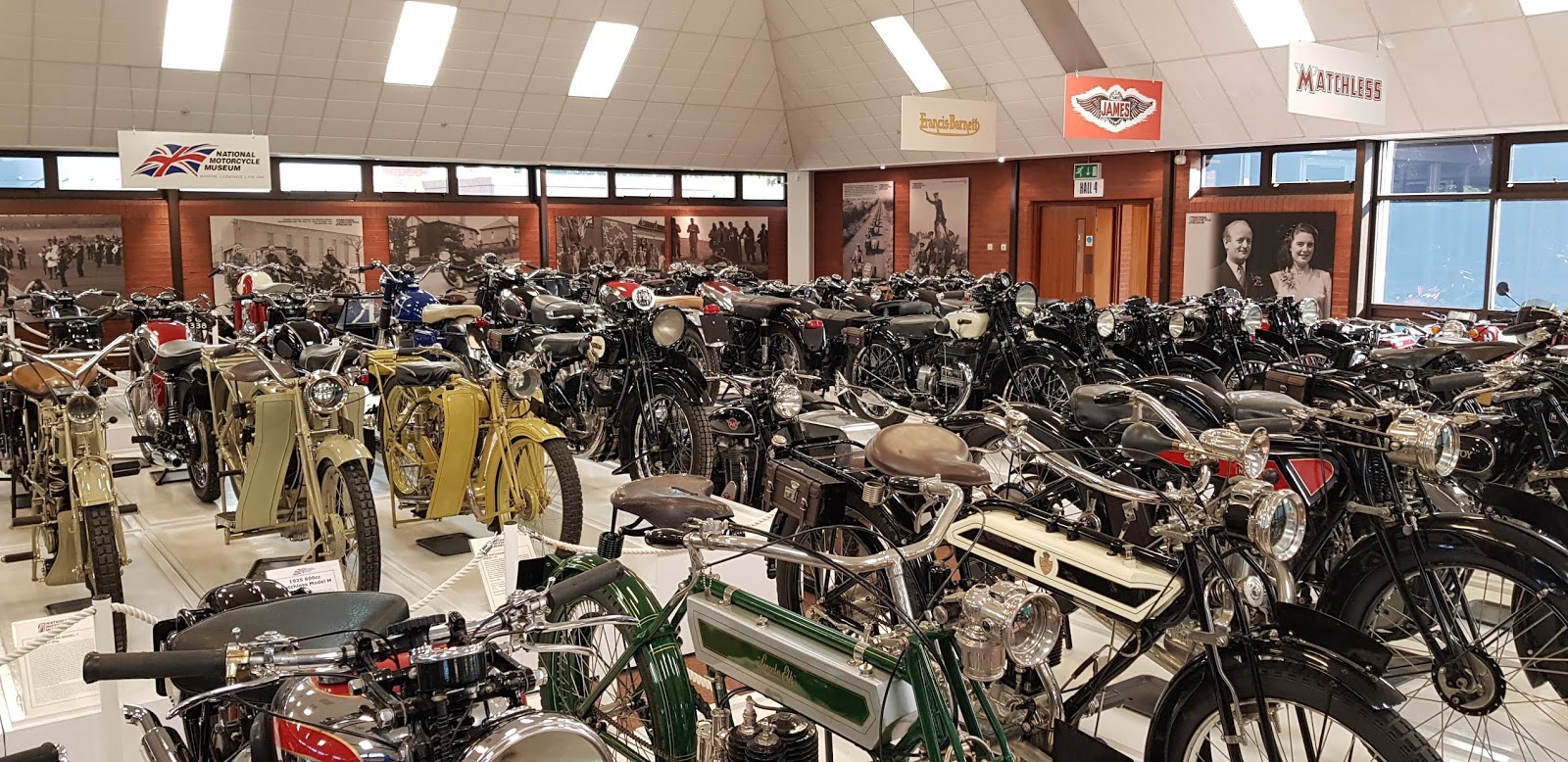 Mmmm. Oily smell.
A lie in is had and I saunter off to Euston for my 11am train to Brum International. Arriving in plenty of time, I stock up on my favoured bacon & sausage baps from Saino's along with a large cup of splosh and settle in for the ride with a good book. Naturally, for a long away day trip north, I board the train to find in true Mr X style that I don't have a seat at one of the proper tables. Some things never change and I message him some abuse along those lines despite of course having purchased my own ticket. Hey, makes him feel involved and it's sort of traditional now. Steve of course wants to know if I've got a ticket for the train home for the right day. I couldn't possibly comment! A bit over an hour later and I hop off at Brum International, from here I need to obtain a sherbert to take me the last leg as the museum is handily situated right off the motorway and there's no footpaths for the last third of the journey, so walking it is out. A fiver foisted over to a cabbie on the rank outside and I'm soon standing in the drizzle outside my first destination of the day. How very Birmingham.
What follows is 3 hours spent with the likes of Ariel, Brough Superior and New Hudson as I stroll around the biggest collection of two wheeled motorised transport I think I've ever seen. I'm not really a biker myself, but I can appreciate the older vintage stuff and I just love the ingenuity those early engineers showed in developing and mass producing this stuff. Most of which seems to have come from within about a 20 mile radius of Birmingham itself. It's a shame we've gone from producing such goods which were feted around the world to simply producing not much more than a surplus of worthless arseholes like Jacob Rhys-Mogg.
Right, time to move on to the less fun part of the day I suppose. Solihull away. With my stomach rumbling I rustle up an Uber, head back to the station and am soon on my way into Brum itself, but not before some tickety based drama at the station as it seems the ticket I'd bought to New Street and what the nice man on the barrier said I could break my journey on when I arrived doesn't actually allow you to break your journey. This is not to be the last time I'm given conflicting information today. So four quid poorer, food here I come!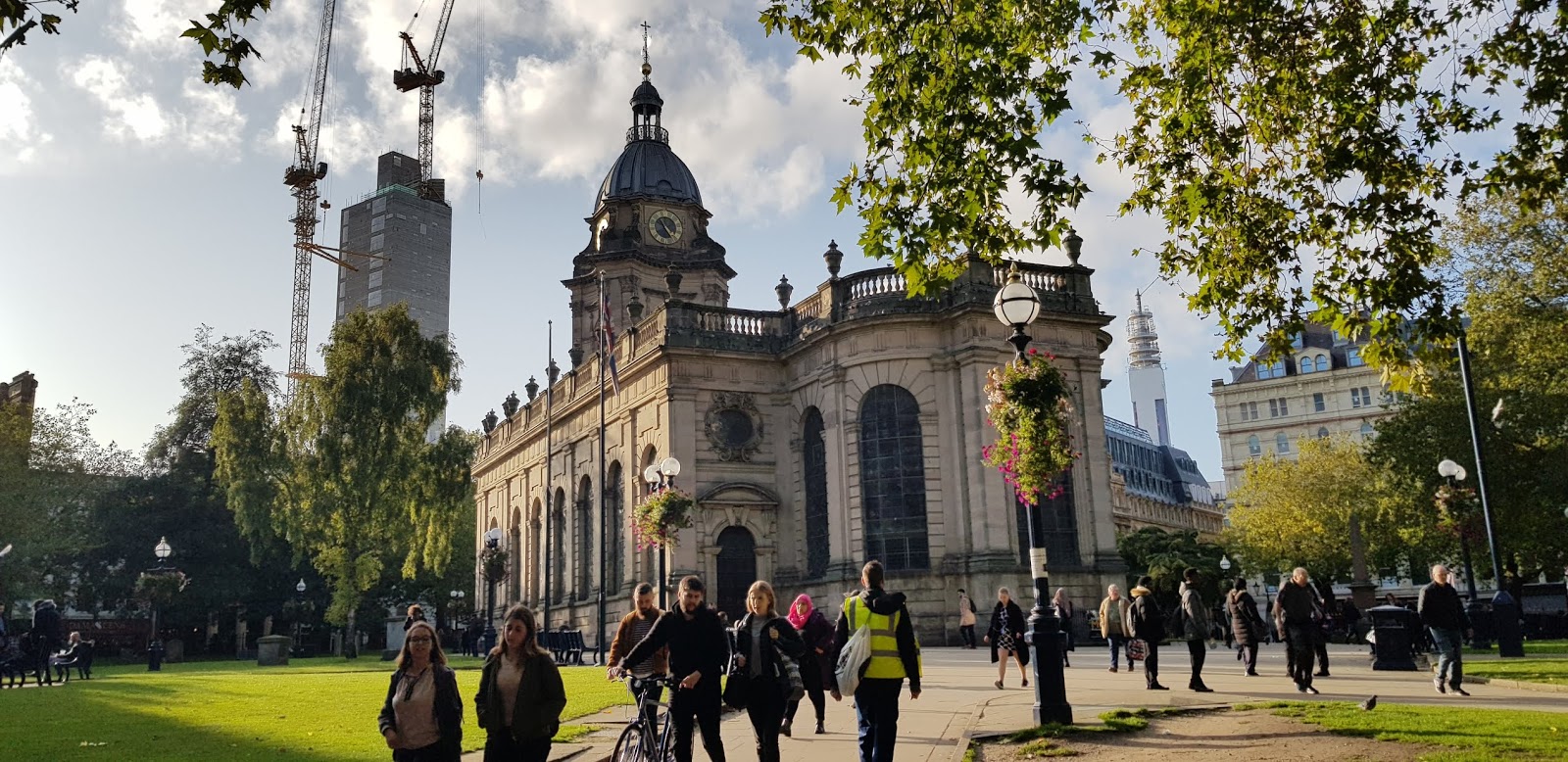 Nice Brum
With about an hour to kill until a train out to Solihull from Snow Hill, I hit the Bullring and feed my face. With stodge on board, it's a route march to Snow Hill, a brief wait for the usual tourists who can't work a ticket machine and then I'm trundling out through the Brum suburbs football bound on a packed local commuter train. Off at Solihull, a much much shorter walk than I remember between station and pub ensues, still it at least means that I'm sooner joining 4 Days with a pint, so it's all good. We stick a couple down our necks and eventually Aleman appears. Bit of fodder for them later and a rather posh cab out to the ground drops us outside the busy car park.
We stroll in and already we can see the improvements since we were last up here at the start of last season. Yeah, remember that? When we were in Europe and scoring those goal things? Wow, how time flies. The old front bar has been replaced by a shiny glass fronted club store and looming behind looks to be the profile of a new main stand. Guess we'll see that later. With a couple of pints sorted eventually, we find KBB and Frakey sat to one side and chat away the minutes to kick off and await the team news. Elsewhere, the other idiots on their way up in Mr X's Luton limo are not due until about 30 mins before the start, so we'll be seeing them inside.
Butler, Bennett, Barden, Goodliffe, Matsuzaka, Bolawinra, Davis, Beautyman, Milsom, Reid, Jarvis SUB: Dundas, Eastmond, Ajiboye, Randall, Wright.
With tonight being a freebie with Solihull trying to drum up some local support with it being an international break this week, it's a quick flash of our QR codes (oo-er missus!) at the turnstiles and we're in. The place is far busier than we've ever seen in a previous visit, but then again we've never been here when it's a freebie either. As spotted earlier, the dumpy but interesting little 2 tier main stand they had previously is gone and has been replaced by a new construction running the length of the touchline. It's an odd looking thing, looking like they've nicked the end off a disused warehouse on the JLR site next door and plonked it over some seats. I'm sure the hospitality suites on top will be a big winner for them. On the front is a big sign saying "The Damson Homes Stand", which I hope refers to a sponsorship deal rather than an advert for what could be occupying this site in a few years. In front of us too, the pitch is definitely an improvement on the muddy dung heap we've seen previously. Oh well, at least there should be no surface based excuses from our lot tonight, if we can't play on this we may as well knock it on the head entirely.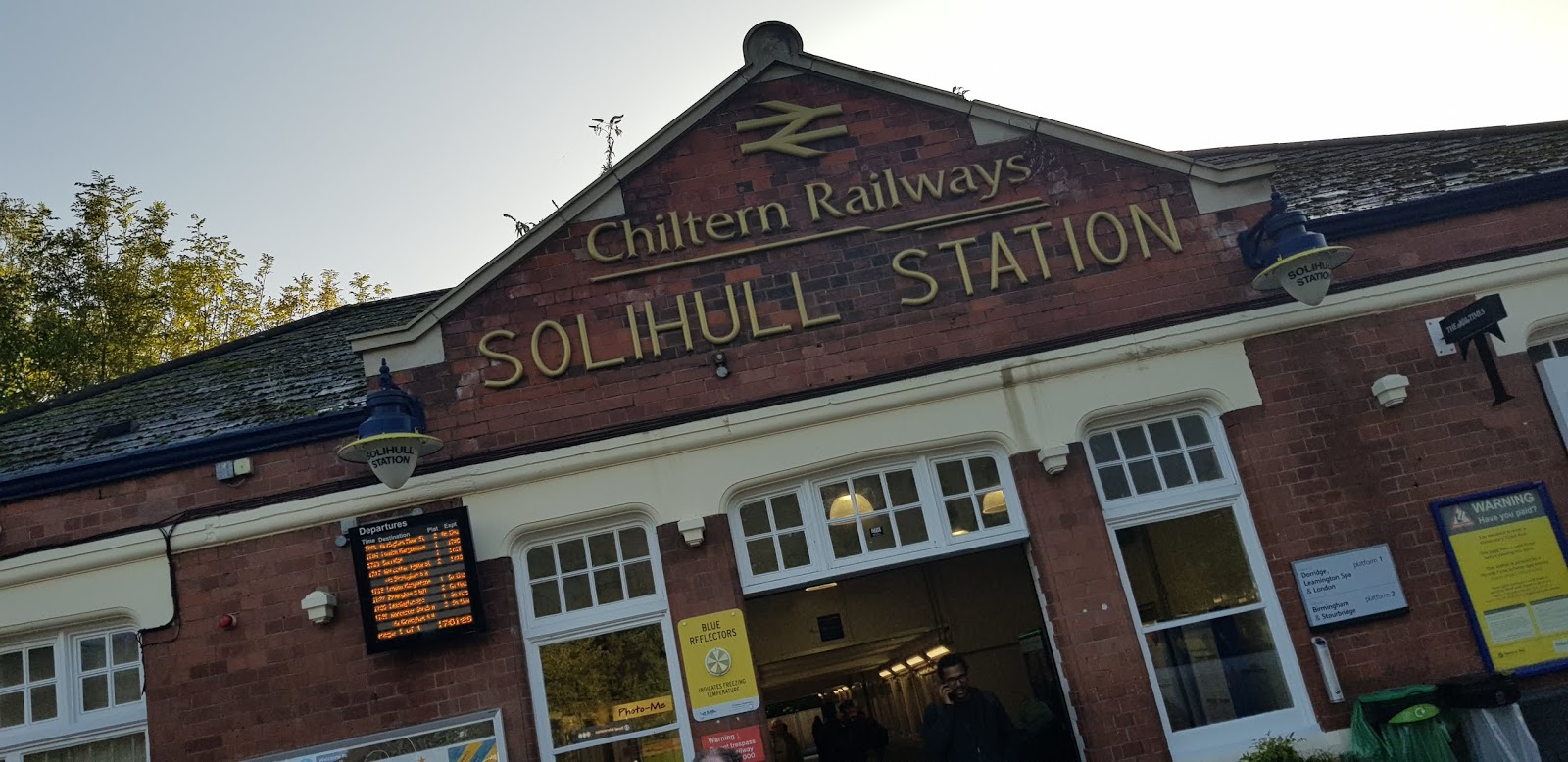 Arrived
We end up shooting towards the clubhouse end first and of course with a load of noobs in tonight, we end up under the cover with a load of bemused locals who seem surprised that 80-100 fucking idiots would travel up from London on a Tuesday night to watch 5th tier football. We also get the local yoot trying and largely failing to be funny. Come back when your balls have dropped lads. The first half is largely dour stuff. They have more of the ball, but don't do a lot and we give away what possession we do get far too easily. Then with 20 mins gone, it's the same old story. A soft goal against. Of course, we know Solihull are a big old bunch of lumps and love their set pieces, they also have the stock long throw merchant that can chuck a throw in further than us pisscans can kick it. So in it goes, nod on near post and some bloke stoops to steer it home in the middle. Cue local bellends celebrating in front of us rather than the pitch whilst we roll our eyes at having conceded the sort of goal we're never likely to ever score ourselves.
The rest of the half is pretty dull too. Our best 'efforts', well both of them at least, are well off target whilst they don't exactly cause Butler sleepless nights at the other end. In fact my highlight of the half is Mr X confessing his car had briefly broken down at Beaconsfield Services after a piss stop. It seems it wouldn't register his press of the clutch pedal as part of the staring procedure and refused to fire up. Still, the AA were not required as he fixed it Marty McFly style apparently, that is he pounded on the steering wheel and pleaded with it. Amused as I am however, this does concern me slightly as he's my lift home tonight. Right on the break, we manage something interesting and actually have a shot on goal! Kenny turns well 20 yards outy, feeds Reid and his ball into the box finds Tombo. His bobbly shot on the turn lacks power, but it at least forces their keeper down full stretch to his left to keep it out. Hey, it's a start I spose.
The smokers head for a fag and I head for the other end. I bang the flag up on the barrier, making sure not to commit the heinous crime of covering an ad board and it's up 30 secs before I'm told to remove it. When I ask why, I'm told "It's not allowed". When I politely point out that it was fucking allowed at the other end for the first half and that the steward that end stated that he had "No specific instructions" on the matter and agreed as long as I didn't cover an ad board it was fine I'm suddenly told to 'calm down'. Irritated, a further explanation from a supervisor sheds no further light on it. "They've paid for it…" he says "…and you're getting it for free" Paid for what? I'm not covering any fucking ads and it's a flag. Does he mean the cheap MDF backing board? Jesus wept. Still, at least it provides some half time entertainment for the pack of yoot who've decided that standing at this end and giving it the big one is great fun. However, the stewards might not know what they're doing when it comes to bits of material over the perimeter fence, but they at least provide an effective barrier between us and the local branch of MENSA so it's not all bad news.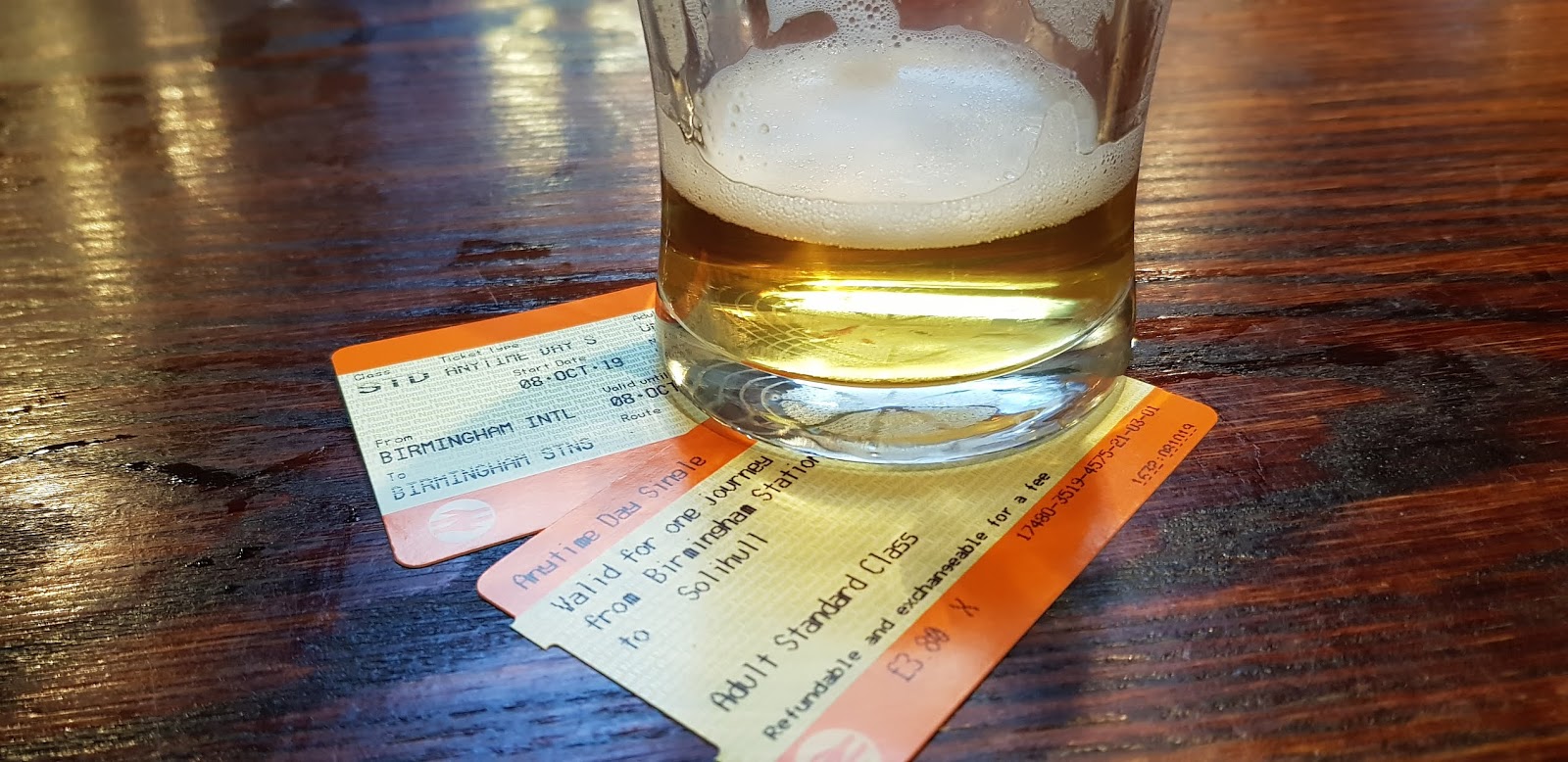 Hashtag Awaydays
The second half is a bit better than the 1st and we get up the pitch a bit more, with Reid and Tombo a lot more involved. Sadly though, our final ball is still pretty shite. And when we do get good delivery in by Milsom from the odd corner or free-kick we get in the final third we're never even close to being first to the header. Probably our best chance comes from Reid down the left, his ball finds Tombo, he lays off to Jarvis in front of goal but the front man seems to have a brain fart and rather than lay off to the better positioned and onrushing Davis or try a shot, he dithers on the ball and then in trying to save the situation of his making, prods the ball harmlessly out of play to the derision of the NASA staff outing to our right. Frustrating? Yeah, you could say that.
Us moving up a bit opens the game up and this means they have chances too. One a low angled shot across Butler when we're caught short handed, that comes back off the post and hits a Bennett chasing back to go for a corner and a good 20 yard or so drive from the middle that Butler has to push away to his right. However, any hope of maybe nabbing something disappears with 15 to go when we get caught at sixes at the back on the break and just as it seems we might snuff out the danger Matsuzaka slides in and wipes out some prick the box. Have we mentioned that we give a lot of penalties away? I'd say we probably have but if not, we almost certainly should do, as we really do seem to give a lot of penalties away. It's stuck down the middle for 2-0 and the shitgibbons beside us ramp up their moronic bollocks. My, what joyous evening it's turned out to be.
To be fair, despite I think everyone knowing we're pretty much fucked for this one now, we at least stick at our task and keep plugging away even if it's not really that inspiring. Tommy adds a little life on as a sub and his wriggle and run from wide ends with a low shot from Beauts troubling the keeper. However, the only reason it does is because a defender sticks a boot in to make an unnecessary block when his stopper has it all covered. At least we manage not to give away a stupid third though, so small mercies and at the end, there's little we can do but at least appreciate the effort shown on the field if not entirely the application.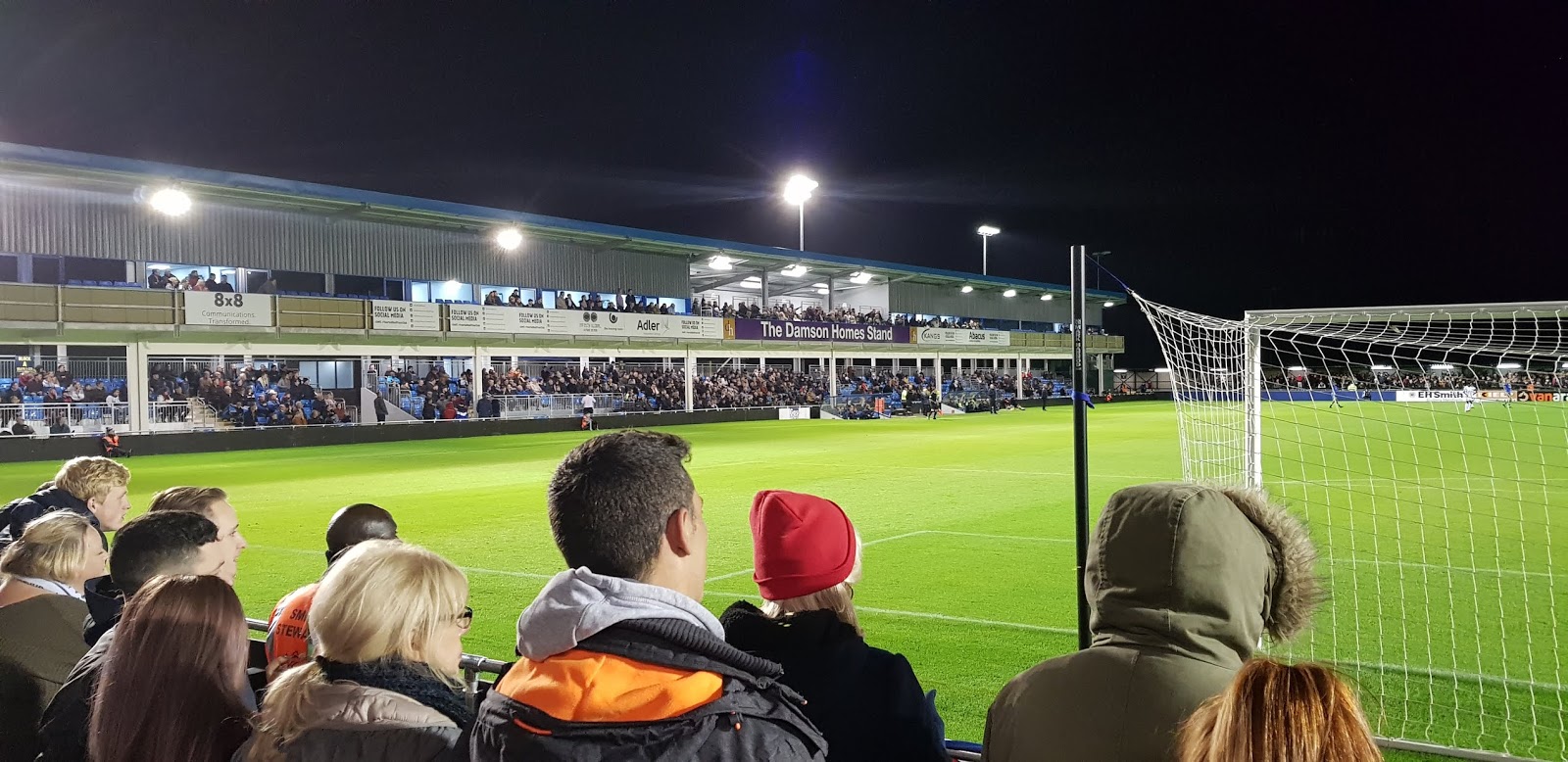 Development
With the Oxford Debating Society being shepherded out one way, the stewards are keen for there not to be any issues and send us round the other side to exit the ground. A plan that works faultlessly until we all converge at the main entrance at the exact same time. A fabulous crowd control slow hand clap there for all concerned. Still, we do get an amusing aside as we walk out and an innocent local tries to be pleasant with an "Alright lads" as he passes. To which 4 Days can only emphatically reply "No!". Sorry mate!
With Mr X's motor full for the journey home, Dukey and Greek jump in with Ossie for the trip south leaving just me and 4 Days in the Mystery mobile. Sweet, room to spread out and not spend 2 hours far closer physically to the likes of Dukey than possibly even Mrs Dukey likes to get. Thankfully, the motor's earlier glitch appears sorted and it starts first time. Home James! Progress is good, so good that X even sacks off his proposed tea stop at Warwick he'd mooted earlier ("I've not had tea since 5pm. I'm grumpy") to make time. This is useful as we do have a small detour to make on the way back to drop 4 Days off at Heathrow as he's off to Slovakia to watch Wales first thing tomorrow morning. This mission is made harder by the entry to T2 being blocked, but a quick u turn and some random flashing of lights and hooting of horn from an Uber driver later, we've tipped our hairy cargo at departures and complete the last leg via the back roads through Hampton. Meanwhile, Ossie has seemingly ignored our earlier advance warning of closures on the M25 and ploughed on regardless, ending up on one of those poxy diversions off into the sticks somewhere. Fuck knows what time they got back, they're probably still out there somewhere on the A30 for all I know.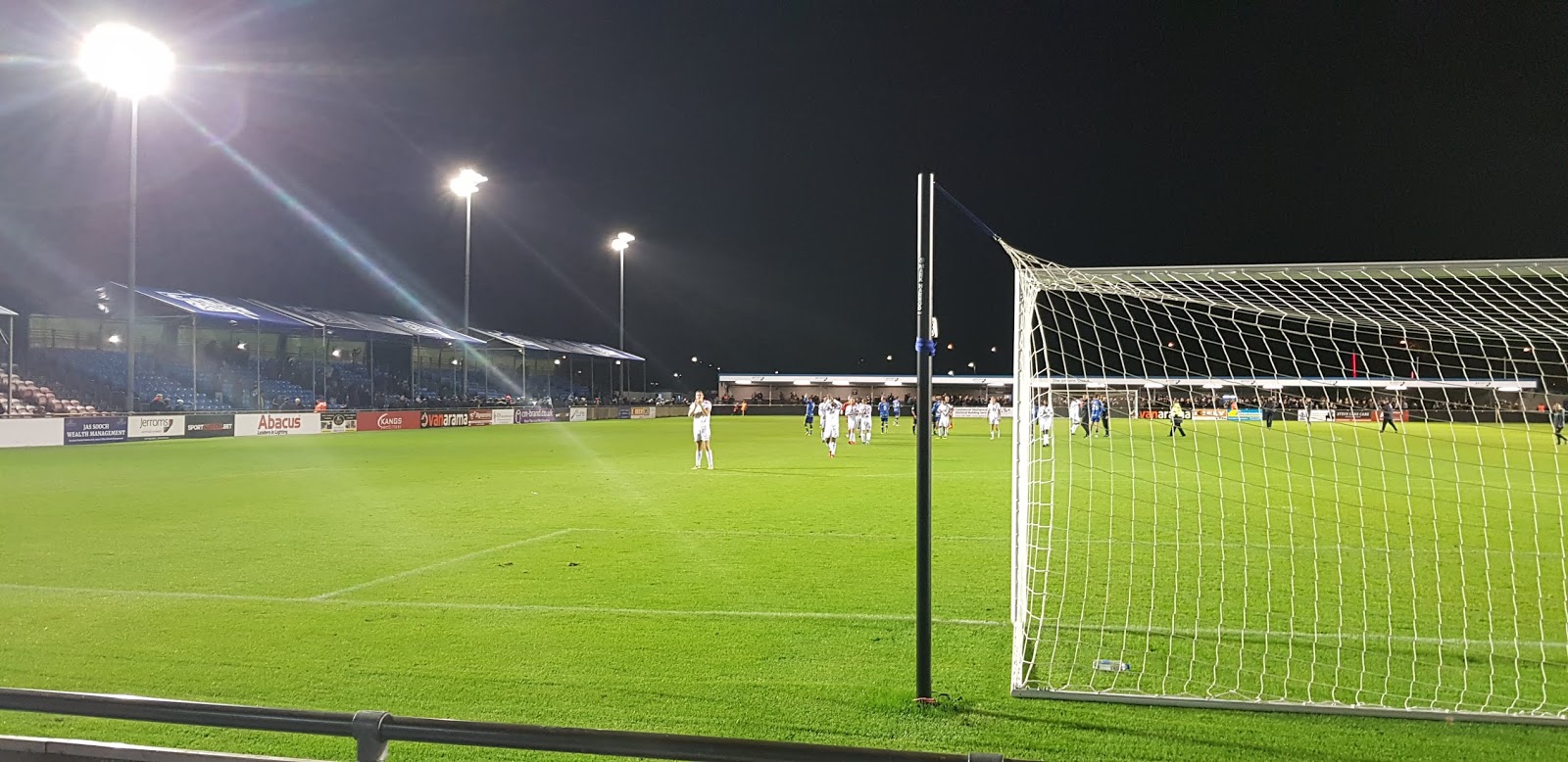 Applaud effort
I'm dumped outside HQ shortly after midnight and head inside for a slice of toast before bed to contemplate our fourth straight game without a goal, just how fucking bad the game up at Fylde could possibly be next week and what an utter Boris Johnson 2019 has been in general. They're in a properly doggo run at the moment too and even lost 3-1 at home to Chesterfield tonight. Christ, the quality on show there doesn't even bare thinking about.
Surprised ours isn't on BT to be honest.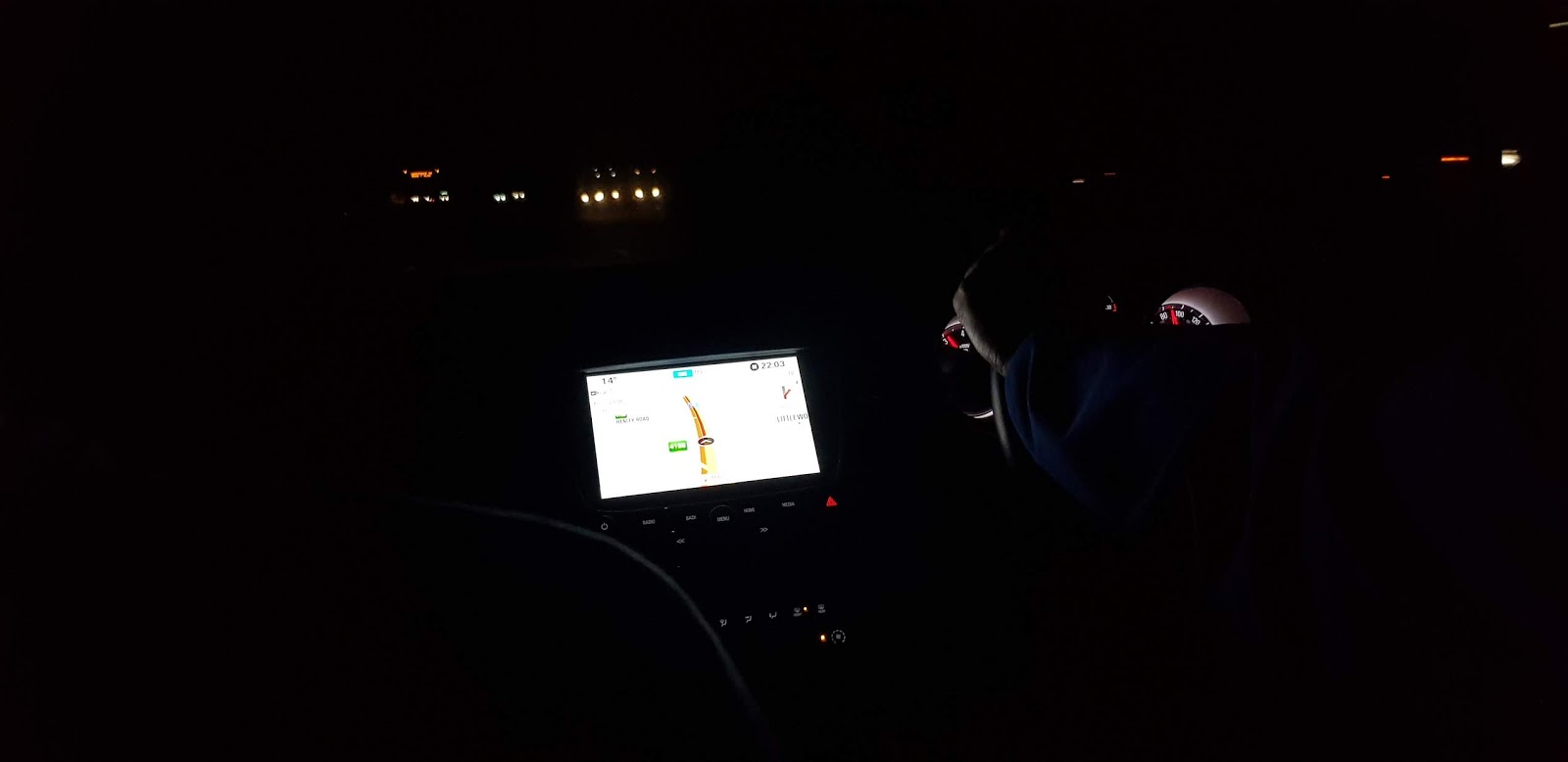 Which way's Heathrow?
Taz