Elder readers among you will recall that Saturday mornings used to see a TV programme hosted by Jimmy Greaves and Ian St John called, surprisingly, 'Saint and
Greavsie'. As you probably know, there was a phrase commonly
used which was "it's a funny old game" and also the phrase "it's a game of two
halves" which was pertinent to the Barnet fixture and Sutton's first home game
of the 2019/2020 season, more on that later.
The weekend saw a very lively and decent start to the season
with a 3-1 away win at Hartlepool and from the tales of my esteemed colleague
Dukey's blog was one of the funniest away trips I have experienced to
date. However, I do wish to clear one
thing up regarding yours truly – I was feeling a bit the worse for wear on the way home – Robbo and
vodka is not a good mix and thanks to Mr X's purchase of a horrid strawberry
and vodka milkshake type liqueur, it knocked me out. As soon as we turned up at Kings Cross the first thought of mine was "I
need my bed" so much that I avoided the faster route back to Morden via the
Victoria Line and just ended up on the epic Northern Line slog South.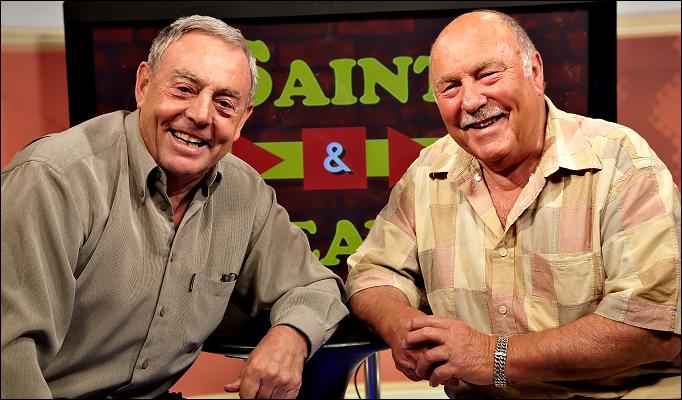 "At the end of the day Saint…."
My thanks here must go to Darryl for waking
me up at Morden Station and for the subsequent lift home. The next morning I felt fine and those words
we have all said at some time repeatedly "I won't drink again" were uttered by
my mouth. It's a lie of course, you all know this.
Now, as Matt Gray says "let's look forward, not back" and start turning our gaze towards the home game against Barnet.
Work today led me to finishing at 17:30 and therefore a mad dash to get
home, freshen up, chill and then head to the game. Instead of the usual bus/bus, bus/train or Uber route, I instead opt to
use the recently formed Go Sutton service (which the club have just advised supporters to
use said transportation) to get to the ground.
The ride is a very smooth one and by 19:20 I am walking up to the
ground. I spot Ryan S, assisting with the
car park and ask how he felt after Saturday – fair to say he is still
recovering as well! Heading to the bars, the
usual faces are in tow and this includes Tatey who is known to be a major bop
when attending games i.e. that we do not win when he attends.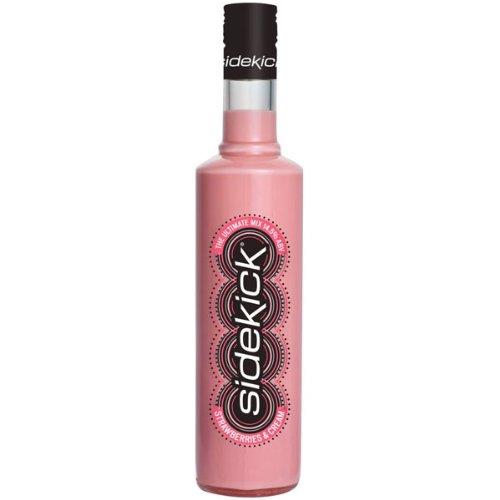 Bad pink stuff. Bad.
Shock attendances are normally far and few between, but also
in attendance tonight was HAVANT Nicky Beckwith, brother of HAVANT Dean Beckwith. I asked why he was not at Hampton and
Richmond for the Havant game to see his brother play, but he said he had a job nearby GGL and decided to
watch us instead.
The team is known via Mr X in the Gandermonium Whats App
group and was as follows:-
26. JB, 2. Bennett, 5. Goodliffe, 6. JC [skipper], 24.
Milsom, 4. Barden, 10. Beautyman, 8. Davis, 18. Randall, 17. Ajiboye and 27.
Jarvis
So just the one change from Saturday, but I thought at home
games we were looking to have two strikers up front? Oh well let's see how it
pans out. ow turning back to the first
paragraph of this blog re: game of two halves, well that was all a set up! This game was about to be a perfect example. In what was a really turgid first
half display would have been delightful to end at 0-0 for the half time team
talk. However, on the 38th minute whilst walking round towards the bar with HTS, Barnet are awarded a
penalty which is consequently converted.
Kenny Davis is also substituted for the ever youthful Dundo just before
half time having picked up a knock.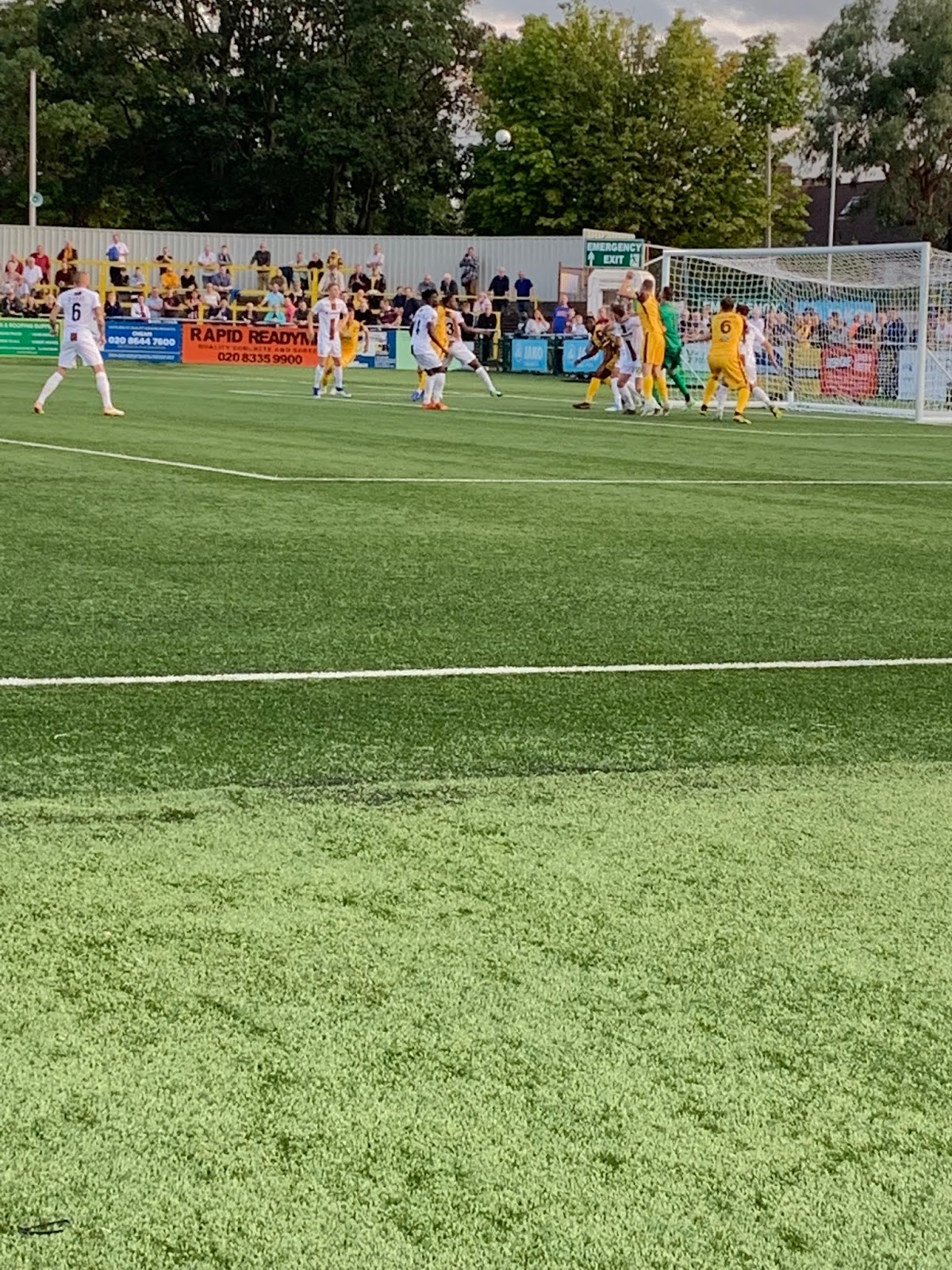 Action
At this point, I'll refer you back to my earlier statement where I said I would
not drink again and it being a lie? Yes, I ended up having a beer at the break, which in the end was only half drunk as I
noticed a fly had decided to take a dip in it – very off-putting. Heading out for the second half and within the first five minutes Barnet
could have scored not just one, not two but three more goals, but missed them all and we are
left wondering a draw would be a pretty good result at this rate.
The 57th minute saw the substitution of Tombo on
for Ajiboye and within seconds of coming on he's changed the game. His first touch of nodding down JC's long diagonal ball made the
assist for the league's now top scorer Harry Beautyman, on his usual late burst into
the box to slot the ball into the top left corner for the equaliser. This gave Sutton the impetus to get the
winner and what I have noticed in the pre-season is that our set pieces
particularly corners have got a lot better – so much that JC was unlucky not to
have converted with a header from a Rob Milsom ball in. Beautyman could have also had a second
himself on the night but his shot was excellently saved by former England goalkeeper Scott Loach.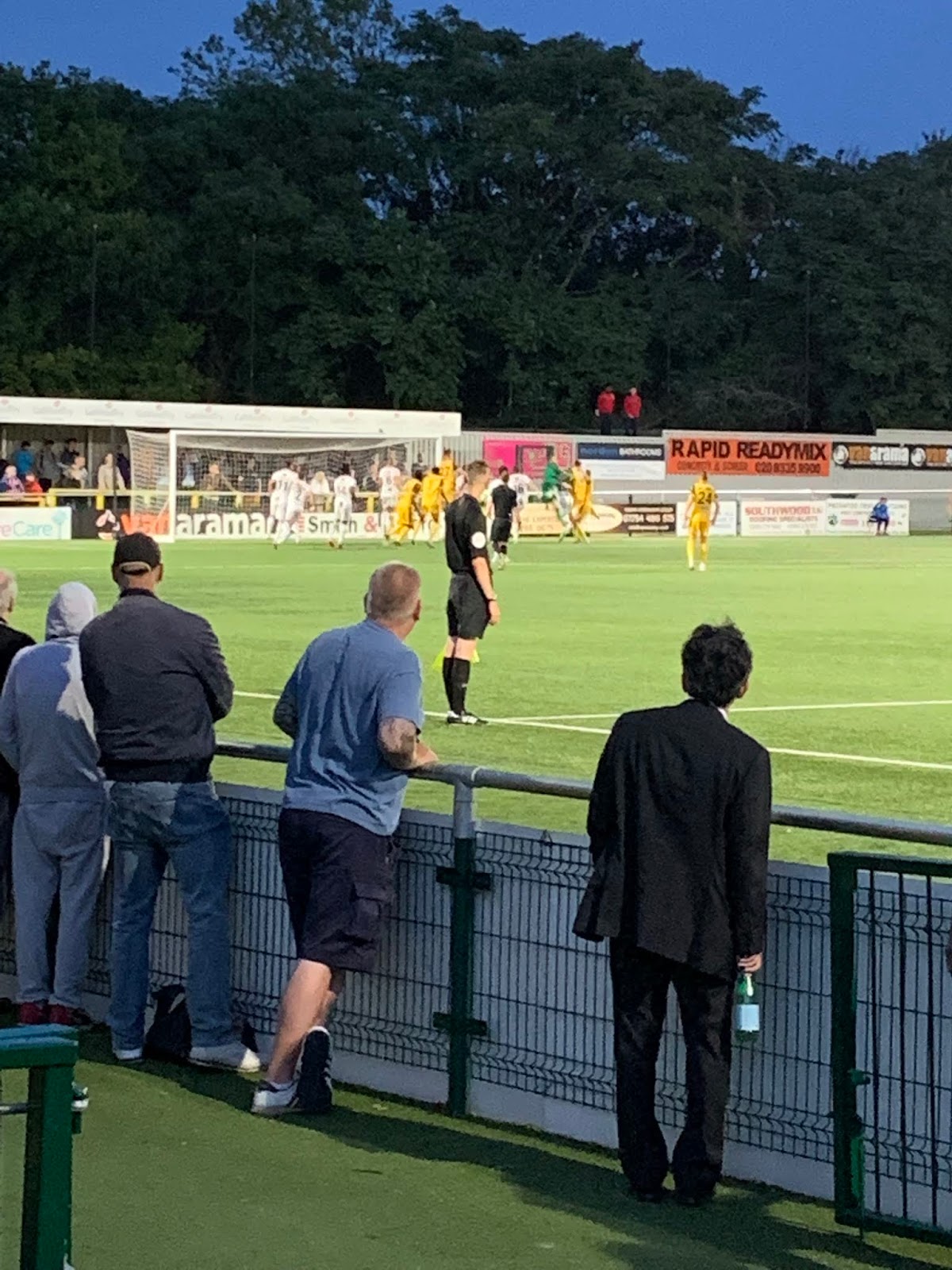 Pressure
On fair reflection, a draw was probably the correct result for both
with Barnet dominating the first half and the U's mostly dominating the second – like I said a game of two halves in front of 1761 supporters.
Heading to the bar, HAVANT Nicky Beckwith mentions that
Havant have come back from 3-1 down to be winning 4-3; and three of the
four goals are of course by ex-Sutton players! National League South though haha! Tatey is reminded again that he is a bit of a
jinx and I recall that Mr X told him to go home at half time as well. Poor old Tatey, he's a good lad after all. After the heavy weekend trip, it's an early night for all and everyone says
goodbye to one another after a pint.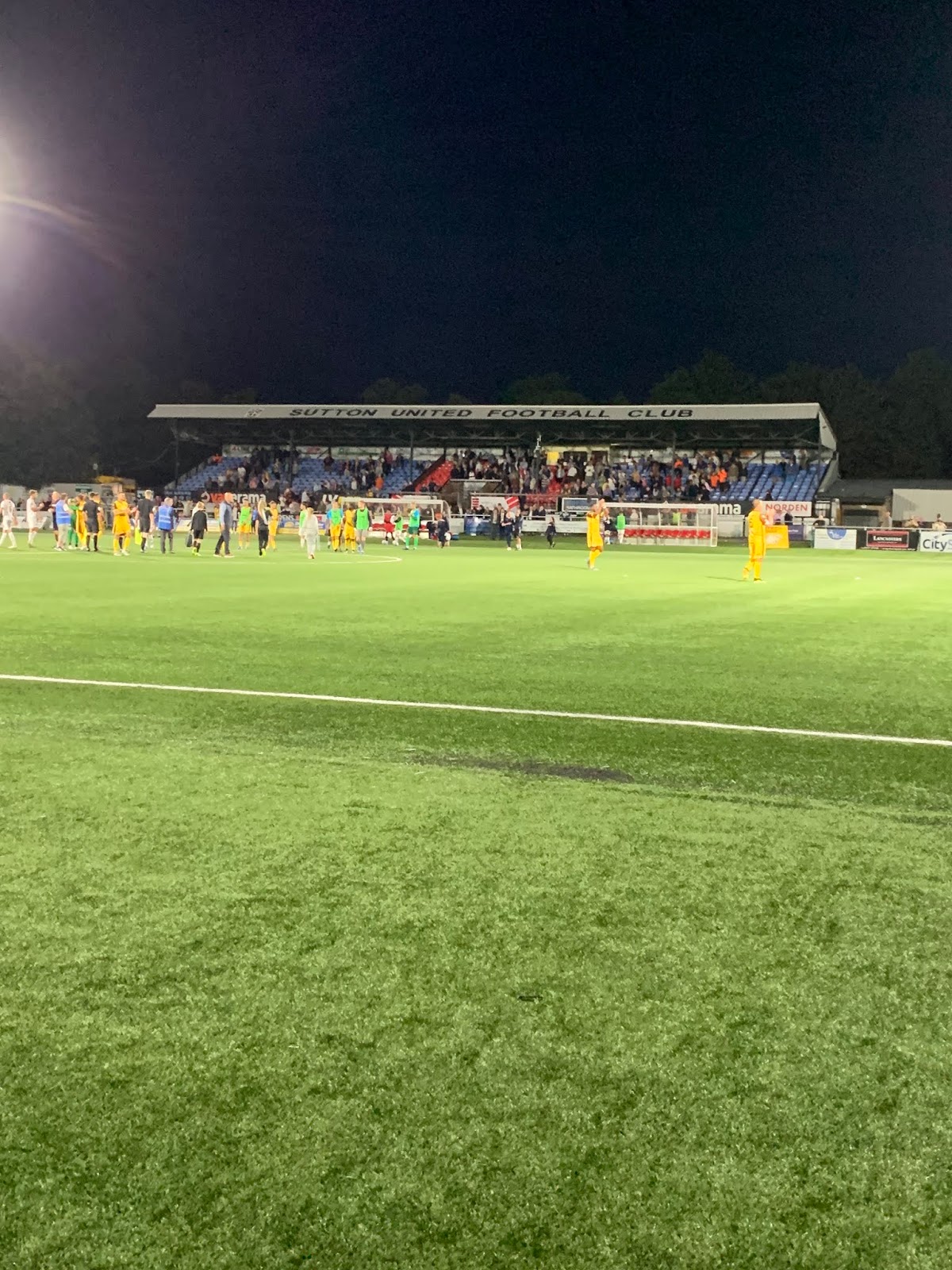 Spoils shared
Thoughts now turn to Saturday's home game against newly promoted
Chorley, who are yet to concede let alone score this season with both their
matches ending 0-0. Should be interesting then.
Wise men say….
Robbo