Yes. We've finally made it. The third and final episode of our Season Review for 2018/19. So far in Part 1 and Part 2 you've heard how we started well, played in Europe, lost 2 penalty shoot outs, had lots of injuries, got knocked out of the FA Trophy, got put back in the FA Trophy and then got knocked out of the FA Trophy again before reaching the magic 52 points mark. So pretty low key stuff really. Still, at least it all sets up a properly exciting conclusion to the season eh? Uh, yeah, about that….
FEBRUARY
February begins with a weekend off, as our trip to Salford is binned due to them still being in the Trophy and us, er, not. Weirdly, despite the fact you get 40-something days to rearrange & play a fixture of this nature, the Mancs seem in something of a hurry and despite our protests about short notice for travel etc and Man Utd being at home in the Champions League that night, the league rubber stamp the proposed date of the 12th. We're not all made of fucking money you know lads. Of course, having had all this hassle, the twats can't even get their game on and the postponement means they'll try again on the Tuesday. Which with it being a cup game means any draw would then involve a replay. On the 12th. We think you can all see where this is fucking going yeah? Gary Neville's plaything of course draw at home with Maidstone in the re-arranged game on the Tuesday evening meaning all that effort and expense on our part was for absolutely fuck all. Pricks.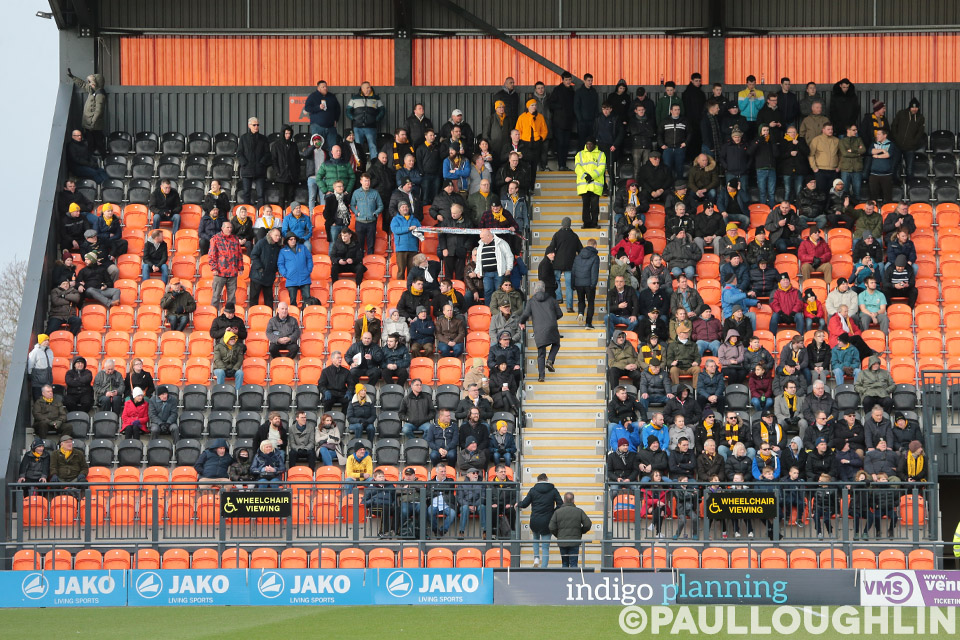 Travelling U's at Barnet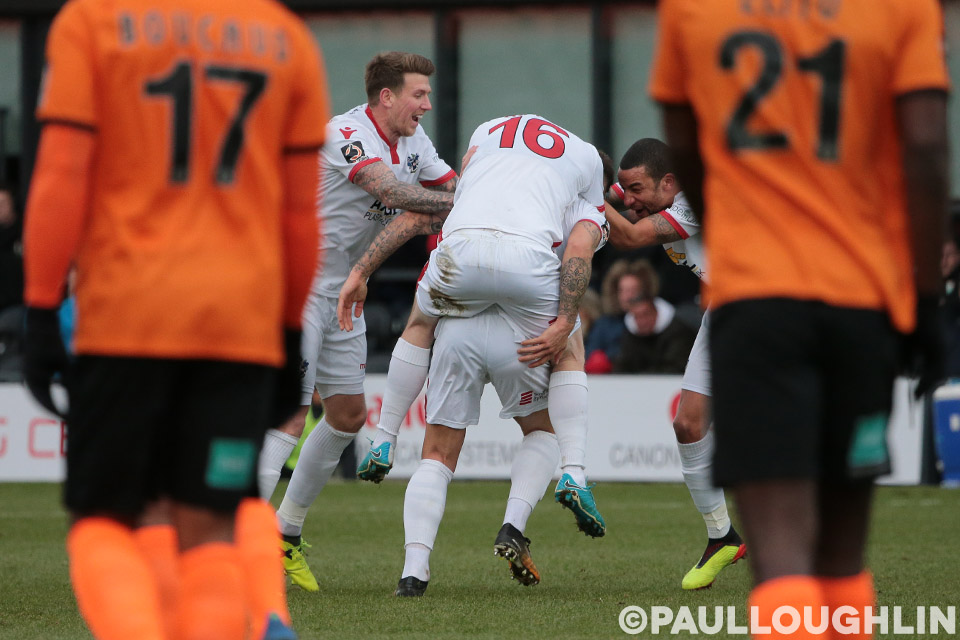 Dobbo's worldy celebrated at Barnet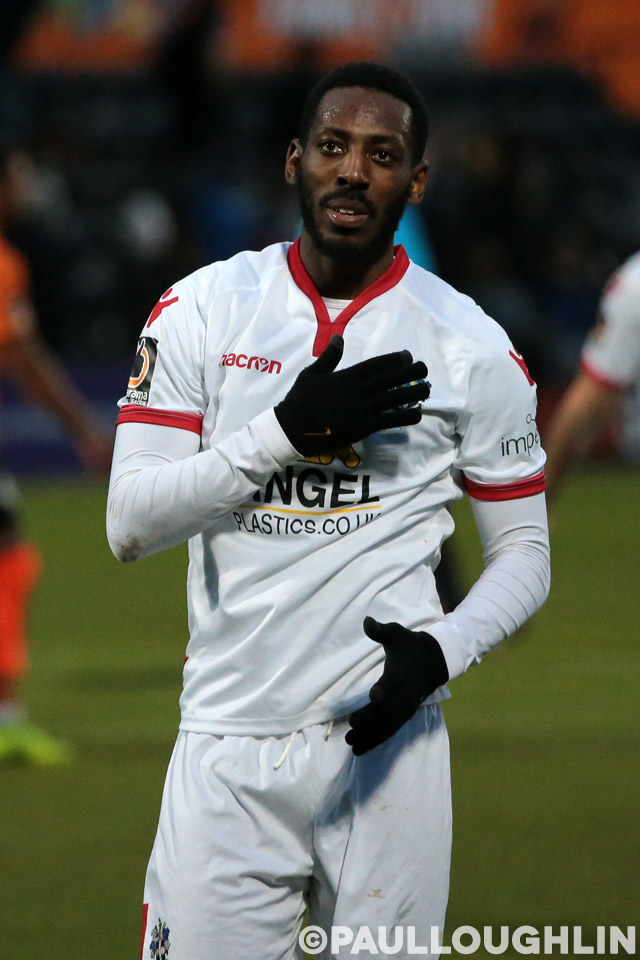 Do we know you?
This week also sees our Irn Bru conquerers Bohemians withdraw from the competition after their tie at home to East Fife is called off at the last minute after being carried over from way back in November and with their season about to restart properly, another date can't be agreed. It's a real shame for Bohs but a little frustrating for us too as frozen pitches wouldn't have been an issue at GGL! However, this isn't even the biggest story of the week, oh no. ROARIE'S BACK! Recently released by Dundee, our 2016 FA Cup hero returns to GGL to get some games under his belt after a long period out injured at Dens Park. Also coming in is young Irish forward Dylan Kearney who's been banging them in for Harrow 2 levels down this season.
Deacon is thrown straight into the 16 for the trip to Barnet, who despite having had a cracking cup run of their own this season, have otherwise find the going tough back in the National. It's a tight game and after a rejig thanks to a concussion to Kenny Davis, Roarie finds himself appearing a bit earlier than he might have anticipated. We take all the points (1-0) thanks to a cracking 30 yard goal of the season style free-kick from new man Dobson. The lads then dig in and have to withstand a late onslaught from the hosts to pick up another valuable three.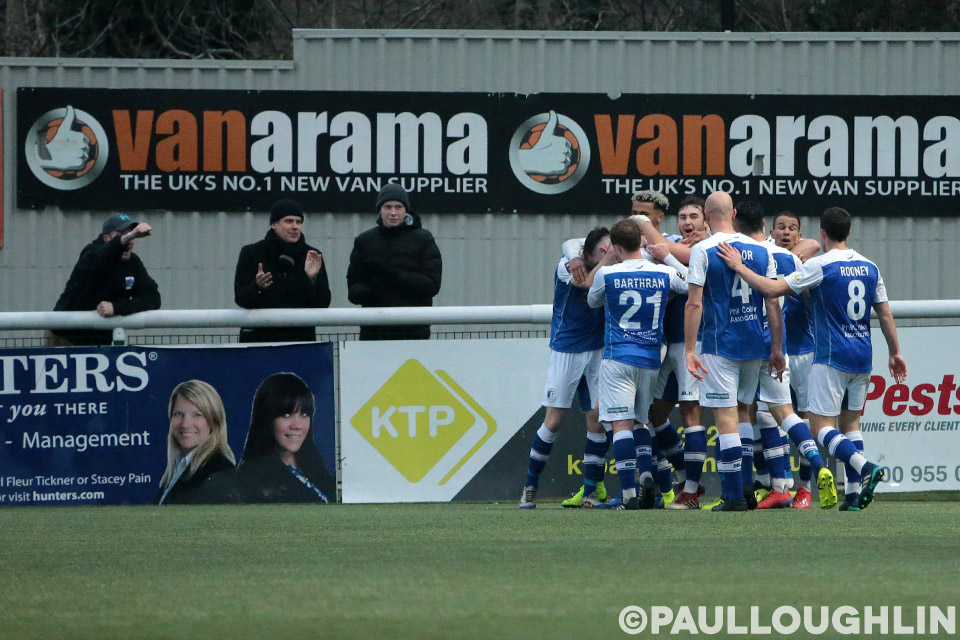 Going well against Barrow @ GGL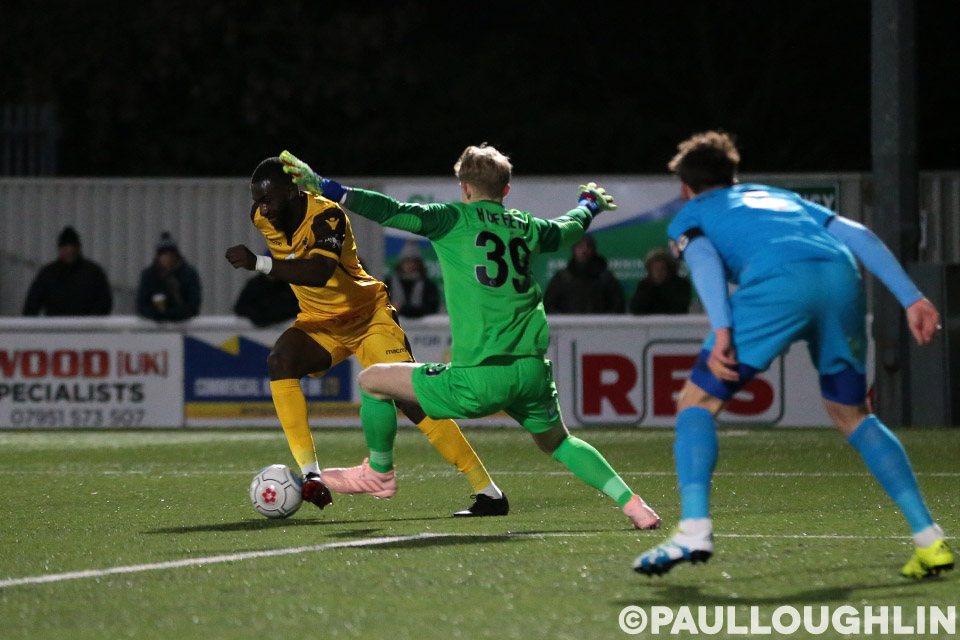 Gime goes round everybody against Barnet….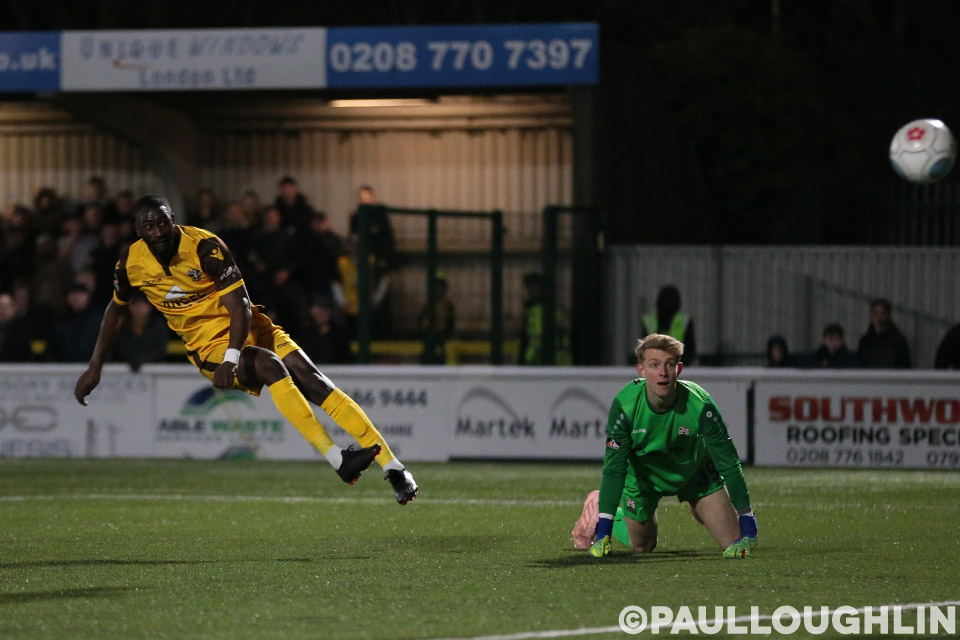 ….and hits the fucking bar.
Sadly, it's about as good as the month gets to be honest. With injuries biting once more, we're struggling to get a consistent line up out and it's seriously hampering our flow. Another dour home performance against Barrow leads to a 1-0 defeat that really should be about 3 or 4 with the chances they miss. We then have an immediate return with the Bees of Barnet at GGL midweek. With more injuries decimating the squad, we have just one fit defender available. Despite fearing a bit of a slapping, Barnet show why they are where they are with a mostly lifeless display whilst we, surprise surprise, miss three absolute sitters to deservedly win the game. 0-0 it is then, still we guess a point's better than nowt when you've expected a proper bumming. The shortest month of the year and also the season for us then ends with a rare Travelcard trip and along the District Line to Dagenham & Redbridge.
Still struggling for bodies, hopes ain't high and we hold out until 20 to go when a loopy header gives the hosts a 1-0 win. Oddly, their players choose to mass in front of the away support giving it the shush bollocks instead of celebrating with their own fans a few yards away who've had to put up with them pretending to be professional footballers all season. Odd. Despite having had a mare of a month and dropped to our lowest placing of the season in 9th, we've still managed to scratch up 4 points and move to 56 total meaning we're at least guaranteed to be here next season. Stupidly, the play offs remain within reach too, just 6 points away. If we could only get some players fit. And score some goals. And….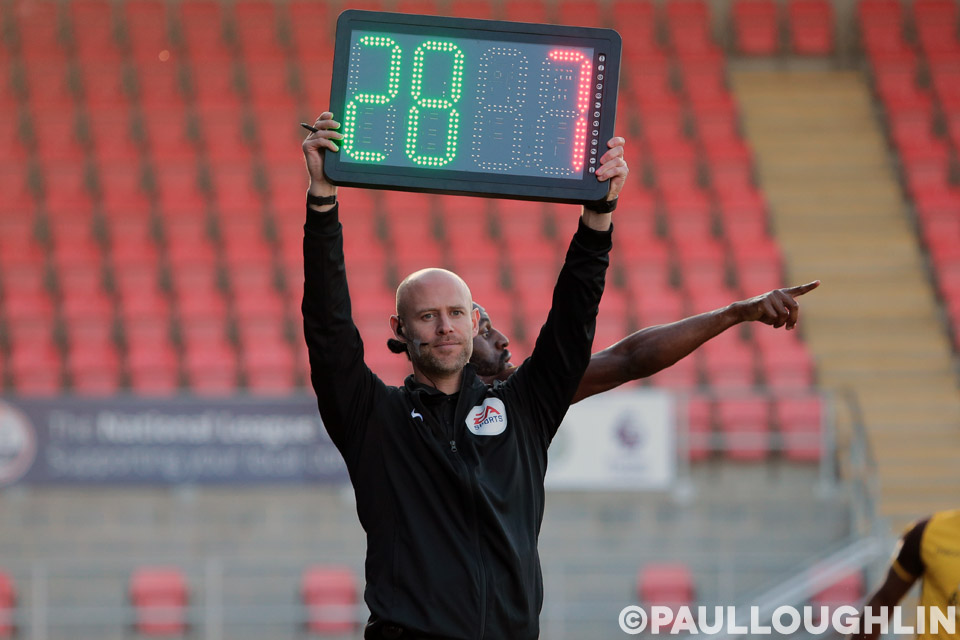 The less said about the Dagenham game the better….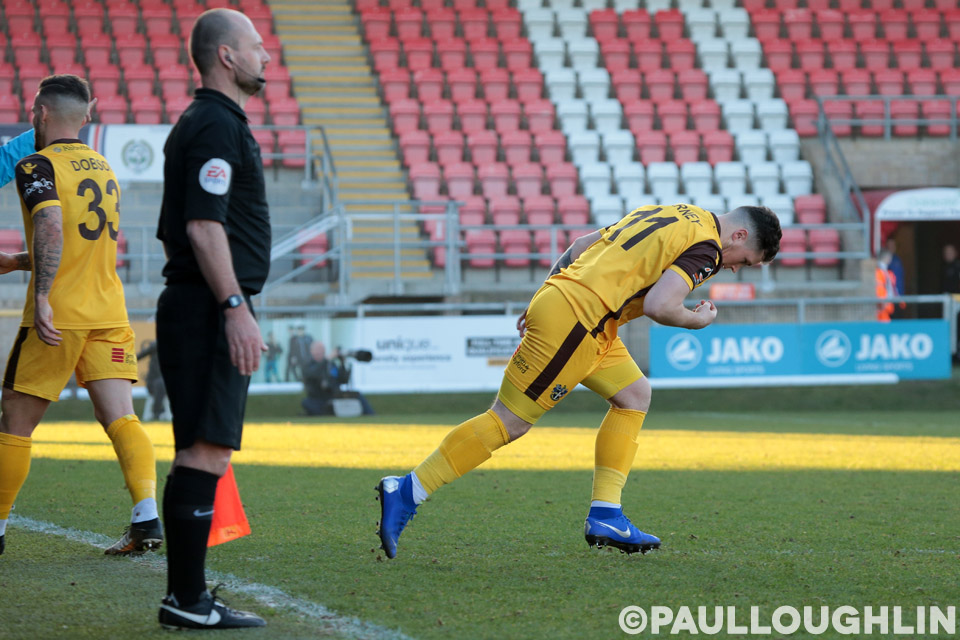 Kierney on for his debut against Daggers.
MARCH
March promises to be a busy one, matching August's nuts schedule of 7 games in total. Just the sort of run you want when you've barely got a fit 11 eh? Hartlepool are first up and despite our decimated state one of the more entertaining encounters of the season manages to break out. Of course, it finishes bloody 2-2, frustratingly given we'd lead 2-0 thanks to Deacon and Toure. It's one of those long midweek trips next, with the delayed trip up to Salford. A cracking afternoon on the piss is had by some of the crew in Manchester before we head to the game to watch a lifeless 2-0 defeat with barely an effort on target. This season is slowly having the life strangled out of it to be honest. Of course, the trip home is inevitably made longer thanks to motorway closures. It's like the bastards just look to see when we're off up north on a Tuesday and schedule 'em for then.
The Football Blogging Awards open for business before the weekend and with a Non-League category this year, we obviously utterly refuse to get involved and go begging for votes before Saturday brings a visit to old friends Maidenhead, who've improved vastly since we put them on the road to recovery back in November with a vital win whilst everyone else was rubbing their meat & two veg in their faces. We put in an ok performance and with the game poised level, they have a man sent off. Game on! Er, yeah. This is us remember. Of course, we have Eastmond sent off near the end and they nick a winner on the break at the death (1-0). Yeah, this season can definitely fuck off now cheers. Anyone got a towel we can chuck in?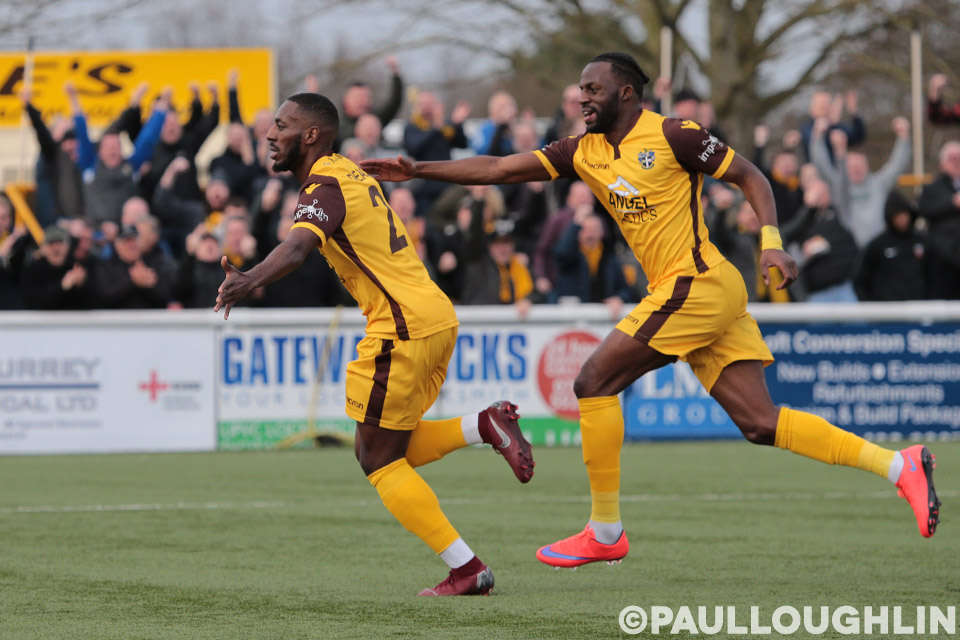 Roarie re-opens his account.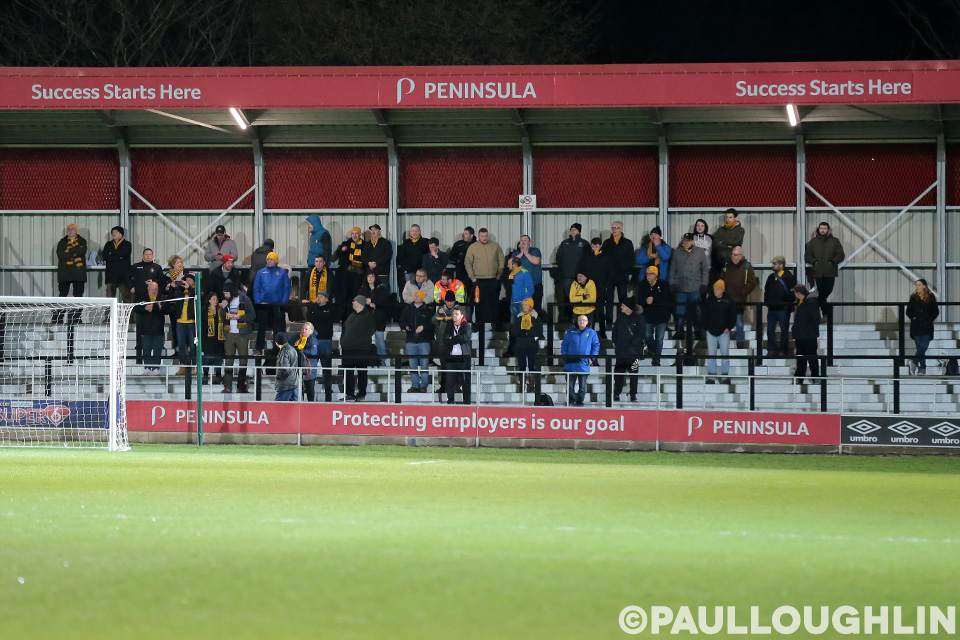 The faithful at Salford, midweek…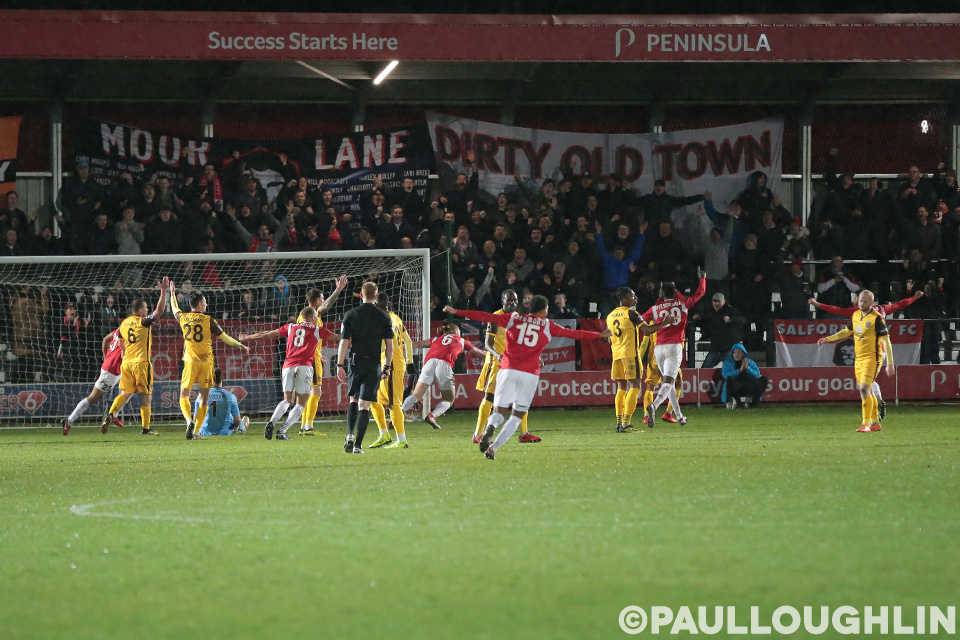 ….for another stirling performance. Not.
With us wondering if we'll actually win again this season, we welcome Braintree to the Republic midweek with them fighting what will surely be a losing battle against the drop and they're practically already down. Morale boosting win then? Yeah, for them. A fucking miserably inept performance is turned in and we lose 3-0. Yep, we're done here I think. Amazingly, despite not being able to score in the Reeperbahn if we had 50 Euros taped to our cocks and getting pumped by the worst side in the division, some idiots online are still talking about making the play offs! Insane.
Now, we've had a few gash performances in the past like that Braintree one and normally under Dos, we get some sort of response from the side next time out. So, having gone 2-0 down to a skint Gateshead side fielding barely a full 11 due to an almost season long transfer ban and with as many injuries as us under 60 secs into the 2nd half, you can probably understand hopes are not high! Dobbo to the rescue. The midfielder turns in his best showing since arriving from Slough and sets up Kearney for his 1st goal before sticking away a peno to level before the hour mark. Two late headers from Beckwith then seals a surprise and very very welcome 4-2 win. It's also the first time we've scored more than 3 in a game since fucking October.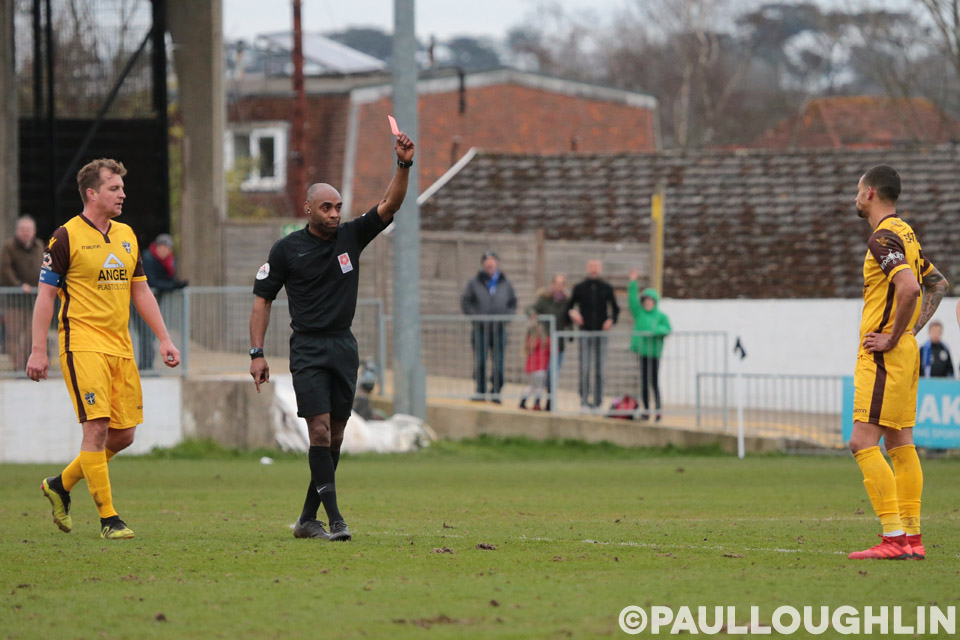 Easty off at Maidenhead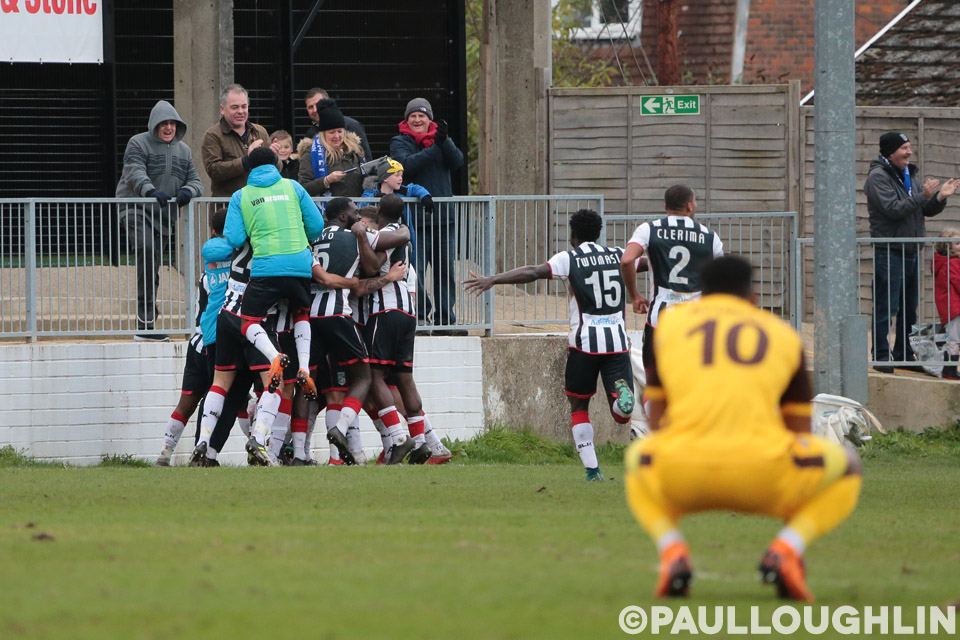 90th minute. Again. This happened far too fucking often…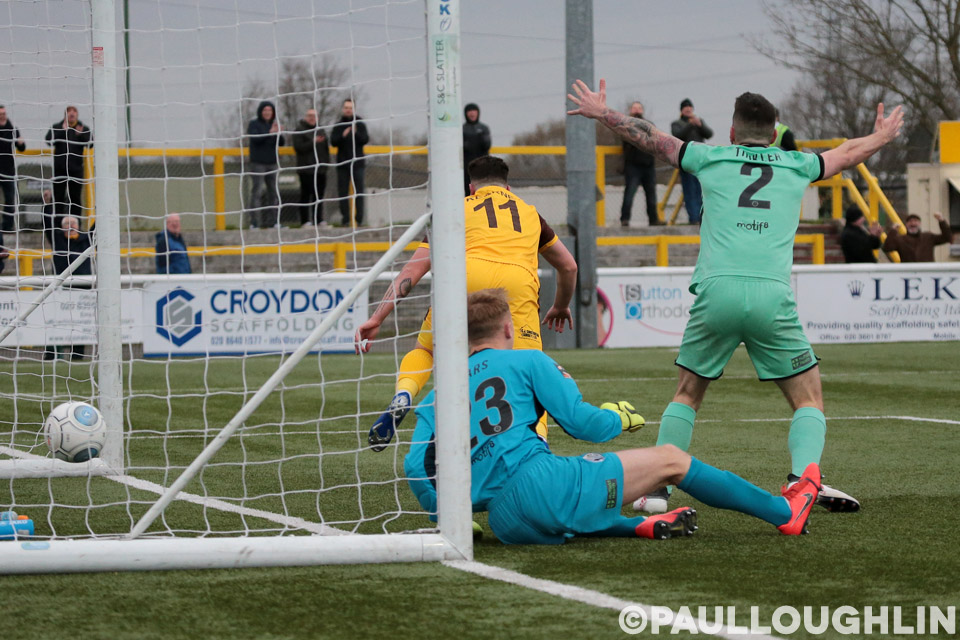 Kierney pulls one back against Gateshead
The win isn't that surprising however, mainly as it's the game prior to a 'Meet the Manager' session and traditionally, no matter how shit we tend to be in the run up to those, we always seem to get a win immediately before! Most of the meeting is the usual stuff about fundraising for next season, launching the season tickets for next year and giving Orient practically half the fucking ground for their visit next month. However, the really big news is Dos announcing he's taking a break for the rest of the season for family and personal reasons. Bairdy will stand in for the remaining 7 games.
The Gateshead win sends us to Chesterfield for a live game on BT with a touch of hope we might get a result, but also wondering if we'll see Mr Doswell in the dugout again. Of course, on the football front we have a good go, miss chances and go behind to a shitter before eventually losing 3-0. Still, the day on the piss followed by a night out in Sheffield is at least decent. Elsewhere, the mystical Irn Bru Cup concludes with Welsh Premier side Connahs Quay going down 3-1 in the final to Ross County at Inverness. The penultimate month of the season then closes with the visit of Havant. They've been in the bottom four all season and like Braintree are desperately fighting a losing battle against dropping straight back into the South.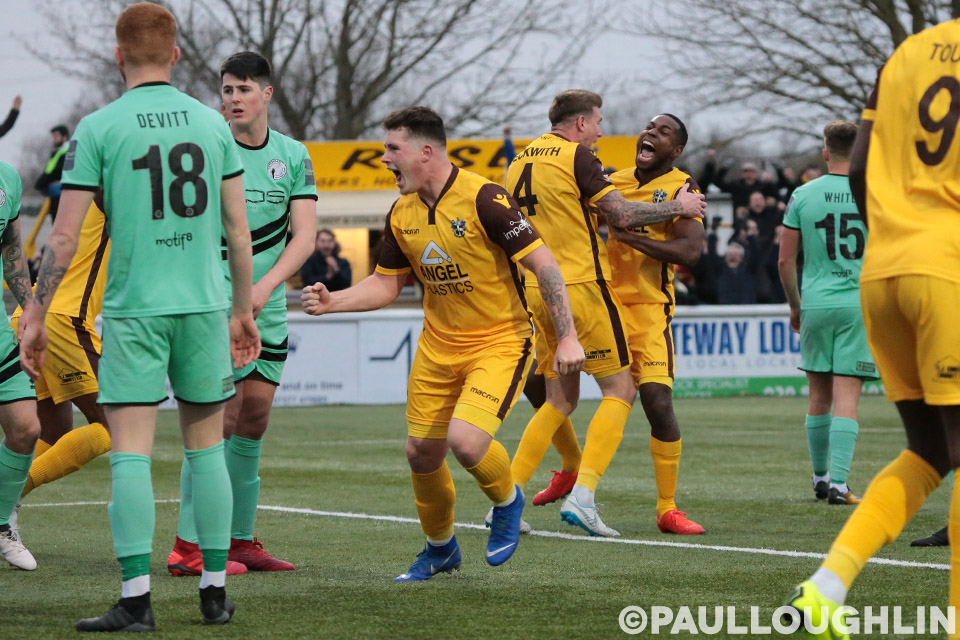 Becks makes it 3-2!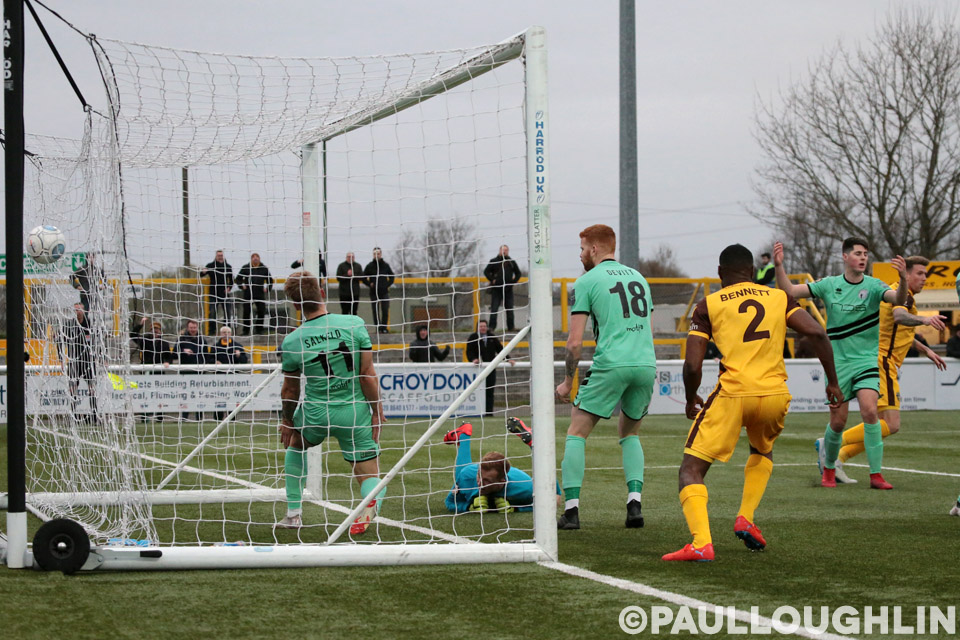 Gateshead @ home. Comeback complete! Becks with another nut and it's 4-2!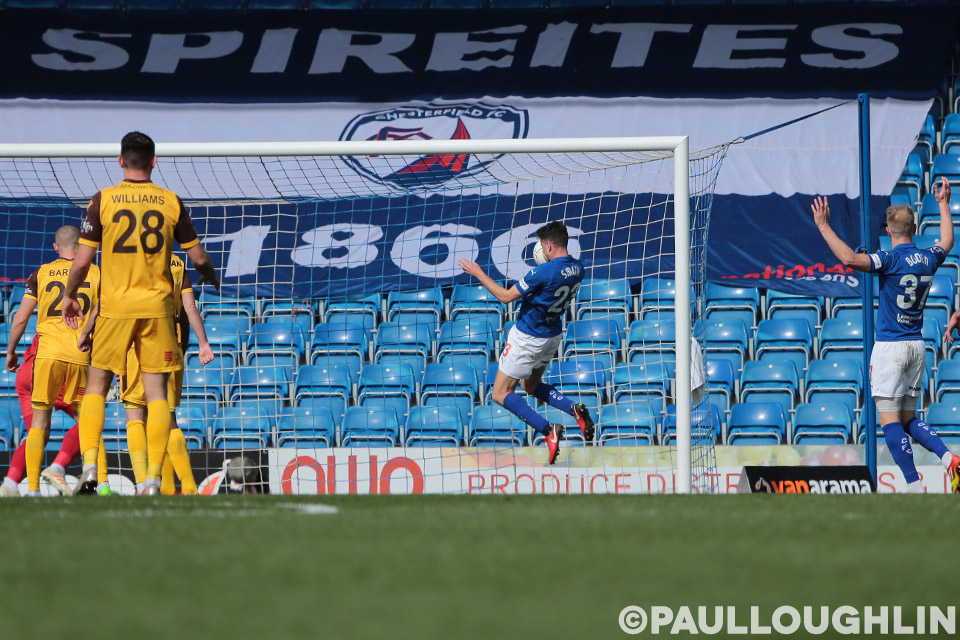 All starting to go wrong on telly at Chesterfield
JC gets us ahead early from the spot, but again we fail to push on and a tired line up goes behind before the hour. Defeat looks certain, but then from a brief bit of life, Becks makes it 3 goals in as many games to rescue a point with a cheeky backheel following a corner. Yes, yet another 2-2 fucking draw. How many is that you ask? Eight. Yes, eight Desmonds. Exciting eh? As with many games this season, this one comes at a cost with JC damaging his shoulder late on and joining our by now huge "Out for the season" list. Cosmic. Praying for the end to come, we take the final bend and head into the home stretch with 61 points on the board and lying in 10th place. Staggeringly, the play offs still sit 6 points away. How is this even possible?
APRIL
Having had a rought time in 2019 so far, some good news arrives a couple of days into April when the shortlist for the FBA's is announced and we're on it! Sadly, it's now not so much a 'Non-League Blog' category as a 'Non-League Content Creator' one however, which puts us in direct competition with an Orient podcast and Hashtag United's half a million social media following. That'll end well then! That weekend, a weary few trudge up to Boreham Wood expecting little return for their ridiculous £20 entry. But, a gritty performance is rewarded with a last gasp headed winner from Craig Eastmond presenting a welcome 2-1 win and everyone celebrates with a chorus of "Fuck Borehamwood" at the final whistle. Quite.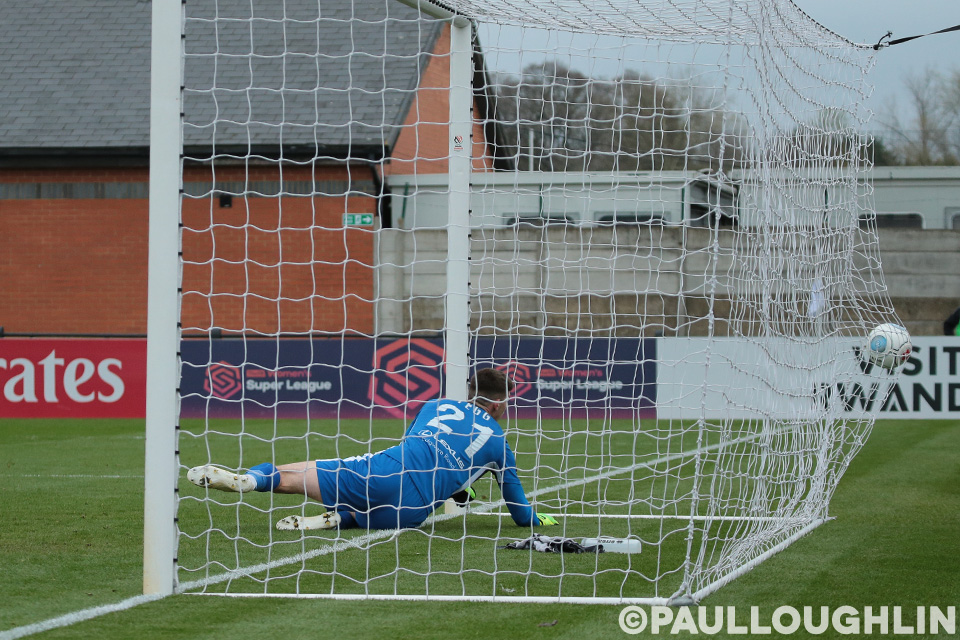 Easty's injury time header wins it at Boreham Wood
FUCK BOREHAM WOOD!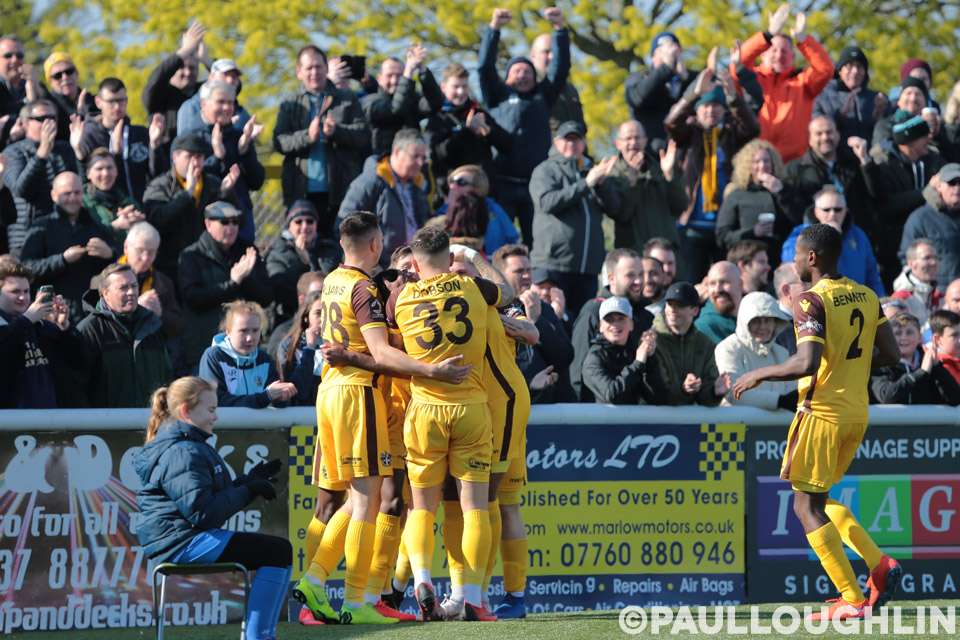 Celebrations for Jonah's cracker v. Orient….
It certainly gives everyone a lift prior to the visit of title challengers Leyton Orient who we've given 1500 tickets and about half the fucking ground for the match. Sadly, they're still in a fight with Solihull and Salford at the top and so they only end up selling about 1300 of those. Massive club lads, massive. The game itself is about as perfect a fucking metaphor for the season as we could imagine, we really couldn't have scripted it any better ourselves. A seriously patched up side containing 1 fit defender puts everything into it and leads deservedly from an Ayunga belter early in the 2nd half. But with the oppo looking done, we gift a soft equaliser from nowhere and then with time almost up, Ross Worner (on at HT for an injured Butler) fucks up a backpass and presents them with a 90th minute penalty. 2-1. Yeah, can we just call it quits now please? Naturally, Ross' fuck up goes a teeny bit viral the following day. We're sure you've seen it by now. Hilarious eh! What is it with us and fucking goalkeepers making us look daft anyway?
At the end of season 'party' that night, the ever reliable Dale Bennett picks up Player of the Season as well as Players player. Young player goes to the impressive Bradley Pearce who has stepped up well from the Academy ranks. Easter Friday presents us with an arse of a journey out to Wrexham (who thought it was a good idea to close Euston on Easter Weekend?) for the cheapest piss up of the season. Another graft filled showing from the lads, but again chances are few and far between and the play off chasing Welshies win 1-0 with a predictably crap goal in the 2nd half. We're back to GGL 48 hours later for the last El Plastico for a while against already relegated Maidstone, but the occasion is lifted somewhat by the visit of some guys from our colour cousins up in Scotland, Forres Mechanics. They're treated to some typical end of season fare and a clearly shattered 11 leads twice before having Eastmond sent off and then giving away another last minute penalty to record our ninth and mercifully final Desmond (2-2) of the campaign.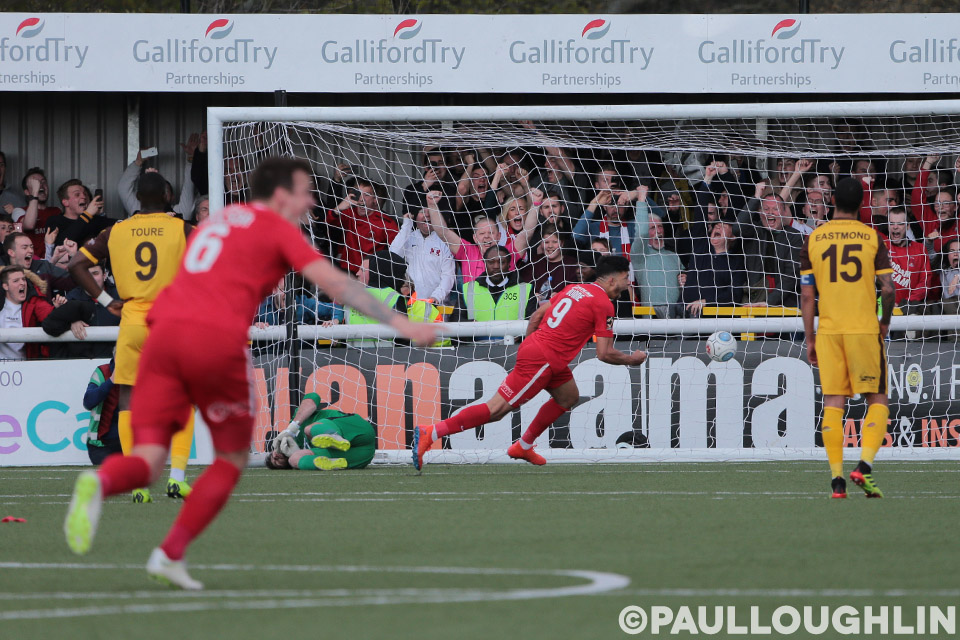 ….before it all inevitably caved in on the 90th min.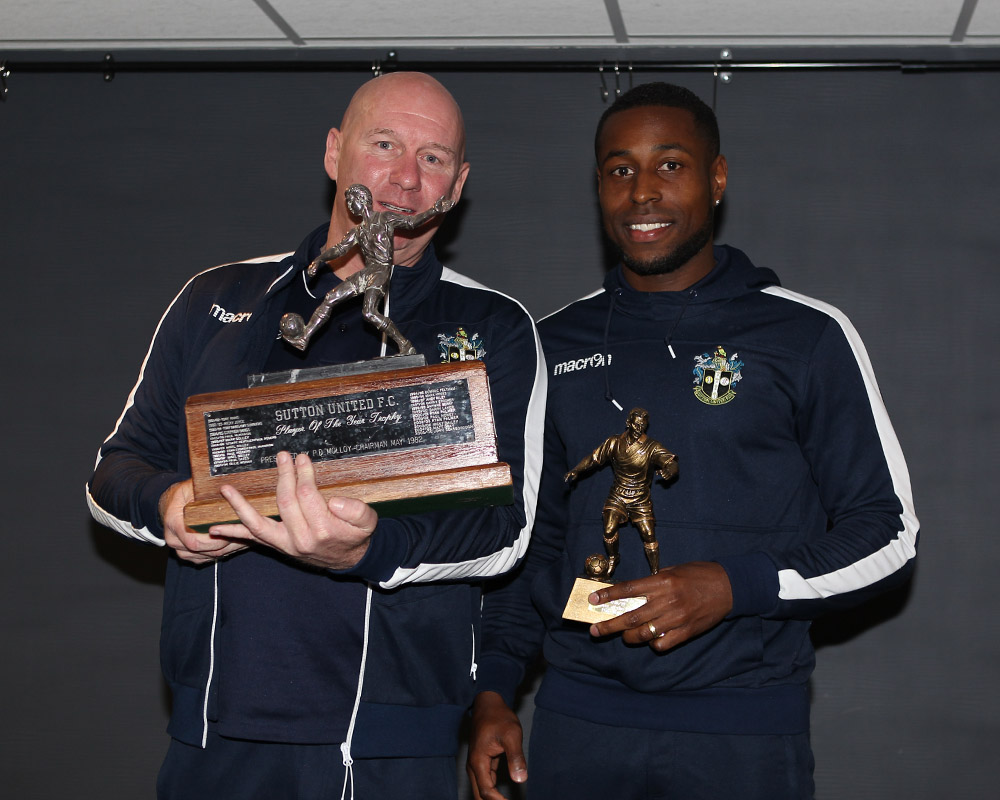 Dale Bennet, PotY and some geezer.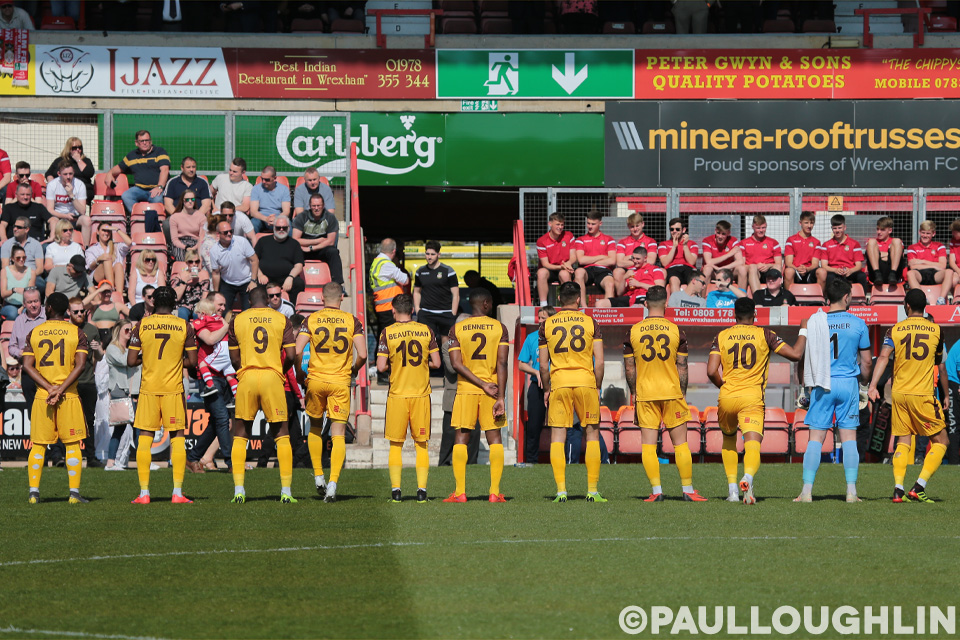 Lining up at the Racecourse
After the final whistle, salt is applied vigorously to the wound as the sad announcement is made, by a man wearing a gold sequinned jacket no less, that Paul Doswell has tendered his resignation and decided to step down as manager after 11 years at the helm. Although he states he'll be staying in football just with someone a bit closer to home. It's truly the end of an era and we'll be going into the last game now officially managerless. Elsewhere, relegated Havant sack Lee Bradbury. Which is of course completely unrelated to anything we might have already mentioned here.
So, Dover away for the final game of the season. At least it'll be a decent piss up! For some reason, the league decides all games are to boot off at half 12, meaning we'll be painfully semi-sober for this one. A side containing pretty much whoever can still walk heads to almost-France to face a side who are on a decent run at the end of a long, testing campaign. In the end, we unsurprisingly go down 3-0, capped off with yet another last minute penalty to bring what has turned into something of a painful slog since the turn of the year finally to a close. Although we do have our moments, with Tombo hitting the bar in the 2nd half the best of them. Meanwhile in the dugout, there's no sign of Bairdy so we all assume he's jacked as well and will no doubt be off to team up with Dos wherever he may end up. Fuck it, beer. With the early kick off, we can at least end the season with a typically drunken blow out with all the gang we know in this part of the world.
Football. Interrupting a good day out on the piss since god knows when.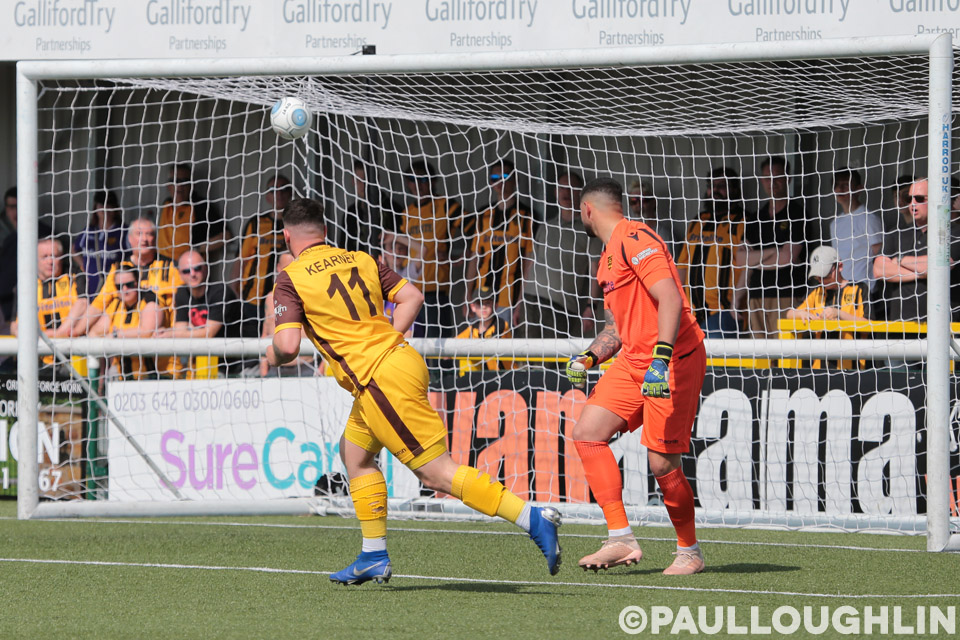 Kierney lobs us ahead in El Plastico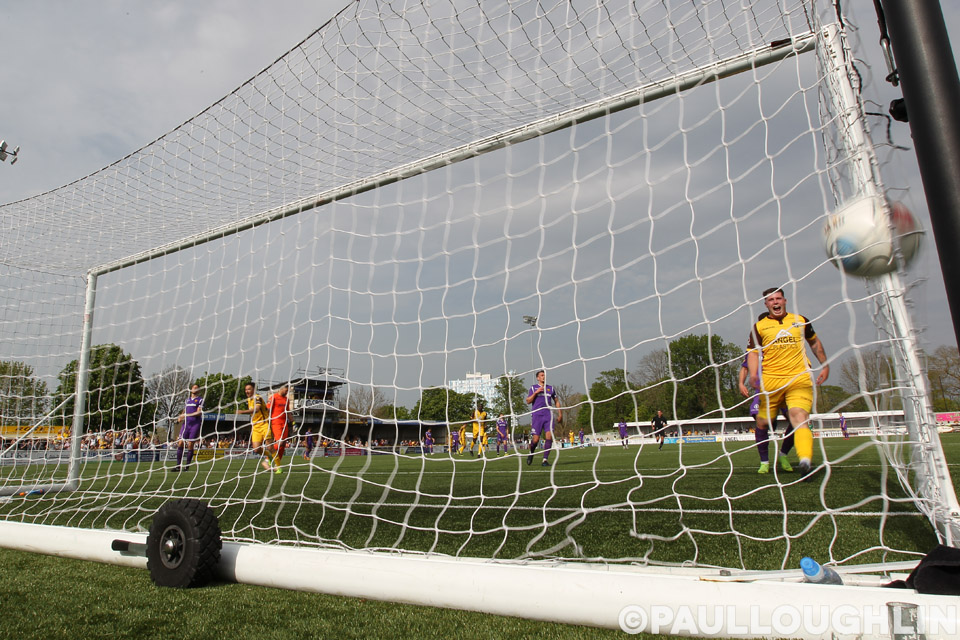 Williams makes it 2-1 v. Maidstone. Yes, we still fucked it up….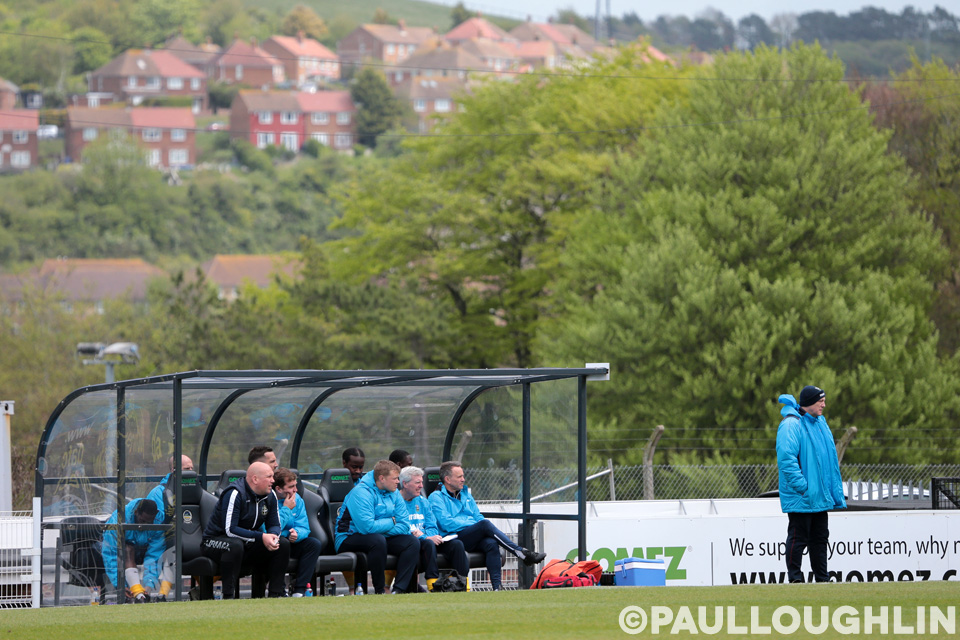 Waiting for it to end at Dover…
In the end, we roll in 10th* and with a grand total of 65 points to our name. It's not a bad finish really, mainly as we'd said back in the summer that 10th or above would be a result. However, having started so well in the first part of the season, we were just never quite able to maintain any momentum thanks to christ knows how many injuries and a poor return in the goal scoring stakes and from the turn of the year after hitting 52 points, the season just died on it's arse really. The efforts and commitment of the side cannot be questioned, but it seems once we made the survival mark, we were just unable to give any more and push on. Despite that and the fact we won only 5 games from the turn of the year, we remained in with a shout of a play off place until technically the last 2 matches. Tight old league this. Tight and stupid.
EPILOGUE
With the corpse of 18/19 still lukewarm, no one is hugely surprised to hear a couple of days after the Dover game that Bairdy has indeed departed. And he will naturally be joining Dos at his next gig, which as it turns out, to the immense surprise of everyone, to be Havant & Waterlooville who announce them as their new management team on a 3 year deal for next season on the same afternoon. Somewhat surprisingly, our own recent vacancy doesn't stay open for too long either, as the club unveil Matt Gray, who Dos brought onto the staff back in December, as the new man in charge on the first day of May. "Evolution rather than revolution" says the press release from GGL. Cool, s'pose we can live with that. Naturally within 4 days, 5 players, including Nicky Bailey, have been released and another 3 transfer listed (Dobson, McQueen & Ayunga). Er…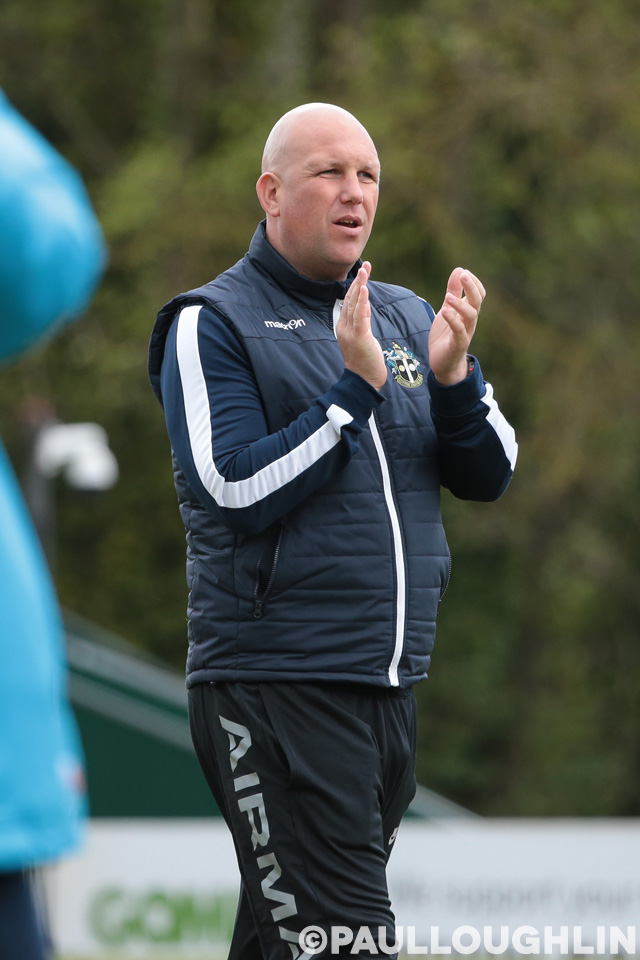 "Who's the bald fella then?"
Ah well, let's change the subject and take a look at how everything else panned out elsewhere shall we? Yeah, let's do that. In the National League, Orient seals the title with a 0-0 draw at home to relegated Braintree on the last day whilst Salford lose to Hartelpool at home. To be fair, whilst they don't half love a fucking moan, they've been in the top 2-3 all season and lead the way for a lot of the campaign, so you can't say it's not deserved. Plus it means the Class of '92 have to scrape through the play offs to make their FL dream a reality. They're joined by Fylde, Harrogate, Solihull, Wrexham and Eastleigh. In the end, Salford comfortably sees off the other money club, Fylde, at Wembley and their 'fairytale' rise to the Football League funded by millions of pounds is complete. Naturally the likes of the NLP and the BBC jizz themselves silly over it.
At the bottom, Maidstone are bottom with Havant and Braintree just above them. The last spot is slightly surprisingly taken by Aldershot, who made the play offs with us last season and they drop into the South after a shocking season. The Football League gives us a belting day on the piss in Nottingham in the shape of Notts County and old Isthmian foes Yeovil Town. In the South, Torquay march to the title with Woking bouncing straight back up and joining them via the play offs, beating Welling. From the North, Stockport's recovery begins as they win the title and are followed by early pacesetters Chorley who see off our friends Spennymoor on penalties in the Northern final.

Top

Bottom
Below the National level, the play offs are far too fucking complicated this year to get into here quite frankly as some sides are left having qualified for the post-season affairs but yet knowing that they can't actually be promoted as they don't have a good enough 'points per game' rating or something. Nope, fucked if we can work it out. So given this, we'll swerve most of it and stick to more local affairs instead. The Bobbins finish strongly and nip 2nd spot in the Isthmian behind Dorking, but then instantly fall at the first hurdle against Merstham in the play offs. Hearts naturally break all over the People's Republic of West Sutton at the news. Casuals stay up a with a little to spare, an impressive feat given they don't pay anyone a penny. Their new tenants Kingstonian have a 2nd half of the season far more miserable even than our own and only manage about 2 wins in 2019. In the end, they stay up just as much due to other sides being shit as their own efforts. Shame. Elsewhere, Tooting recover from their disaster last season and just miss out on the play offs in Isthmian 1 South and make the Surrey Cup final, losing to Met Police.
Naturally, come the big night in the Football Blogging Awards at the Etihad, we remain resolutely non-winners. Which is a touch really as we decided not to go all the way to Manchester for the night for it. Although we did have a fucking belter of a speech all sorted, so their loss we think you'll agree. We're happier being the cool underground sort of publication anyway. Who needs the mainstream, with its spotlights, fame, fortune and loose women? Oh.
So yeah. That was 2018/2019. A season that promised much, delivered nowhere near any of it and ended with us at probably our lowest ebb for a few years, along with needing a new manager and half a team.
Right, fuck this, we're off to Spain to get drunk. Don't forget to turn off the lights when you leave.
Cheers for reading. See you in a couple of months.
Taz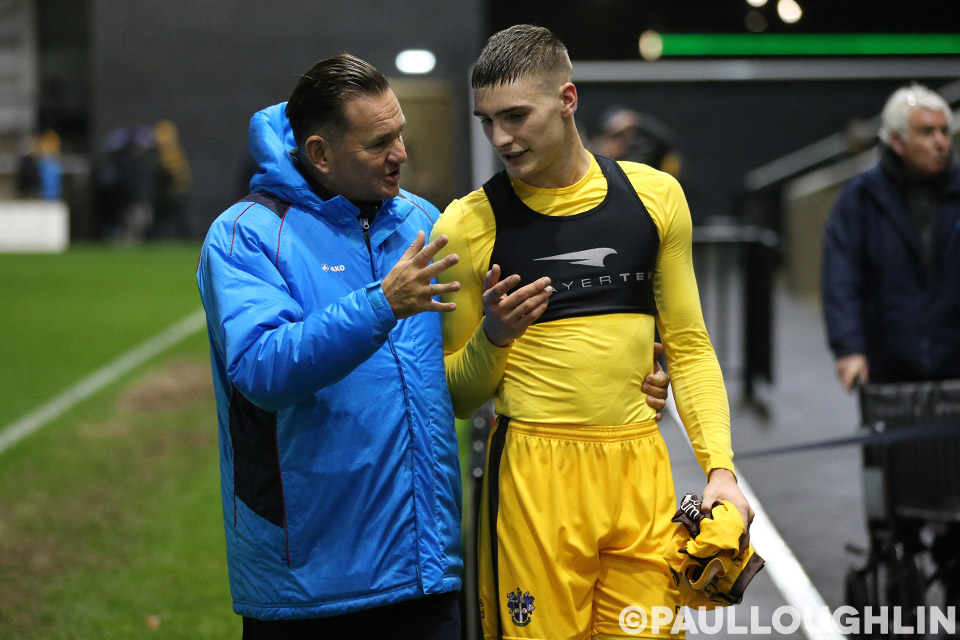 Bye Dos
*Make that 9th actually! It seems Gateshead's woes didn't end with the last game and they end up being deducted 9pts for different 'ownership' reasons and have their licence for the following season revoked. That deduction means we actually come in 9th, but we couldn't be fucked to rewrite all this nonsense into the above. Sorry! Hey, at least we told you….
As always we'd like to thank the jolly good sport and rather good snapper of images that is Paul Loughlin for once more allowing us to rob from his impressive library of pictures for this rubbish & to help make this here review look far more professional than we could ever hope to with our own images. Check out the full sets of his stuff on Flickr HERE. They're dead good and have been in the NLP and everything.