So, what's everyone got planned for the summer then? Going anywhere nice on your holidays? Maybe a bit of sun and sea, or are you a traditional staycationer sort? Me and the missus are thinking about Malta this year actually. What? I'm just asking! I'm really genuinely interested in our readers well being and what they're up to. Oh I see, you're one of those cynical types that is sat there thinking this is just some load of old flannel to avoid talking about a season that is going downhill quicker than Boeing's share price. Well, in that case you'd be absolutely bang on.
Now I know you've usually clicked on the link and would at this point be well into your second paragraph of inane filler bollocks with very little to do with football, however on this occasion, it's probably best we just get the football bit no one really reads over with early doors. We were shit. Again. We barely scratched out a chance, let alone a goal. Again. And we looked like we had about as much of a game plan as that bunch of ERG fucktards have for Brexit. Again.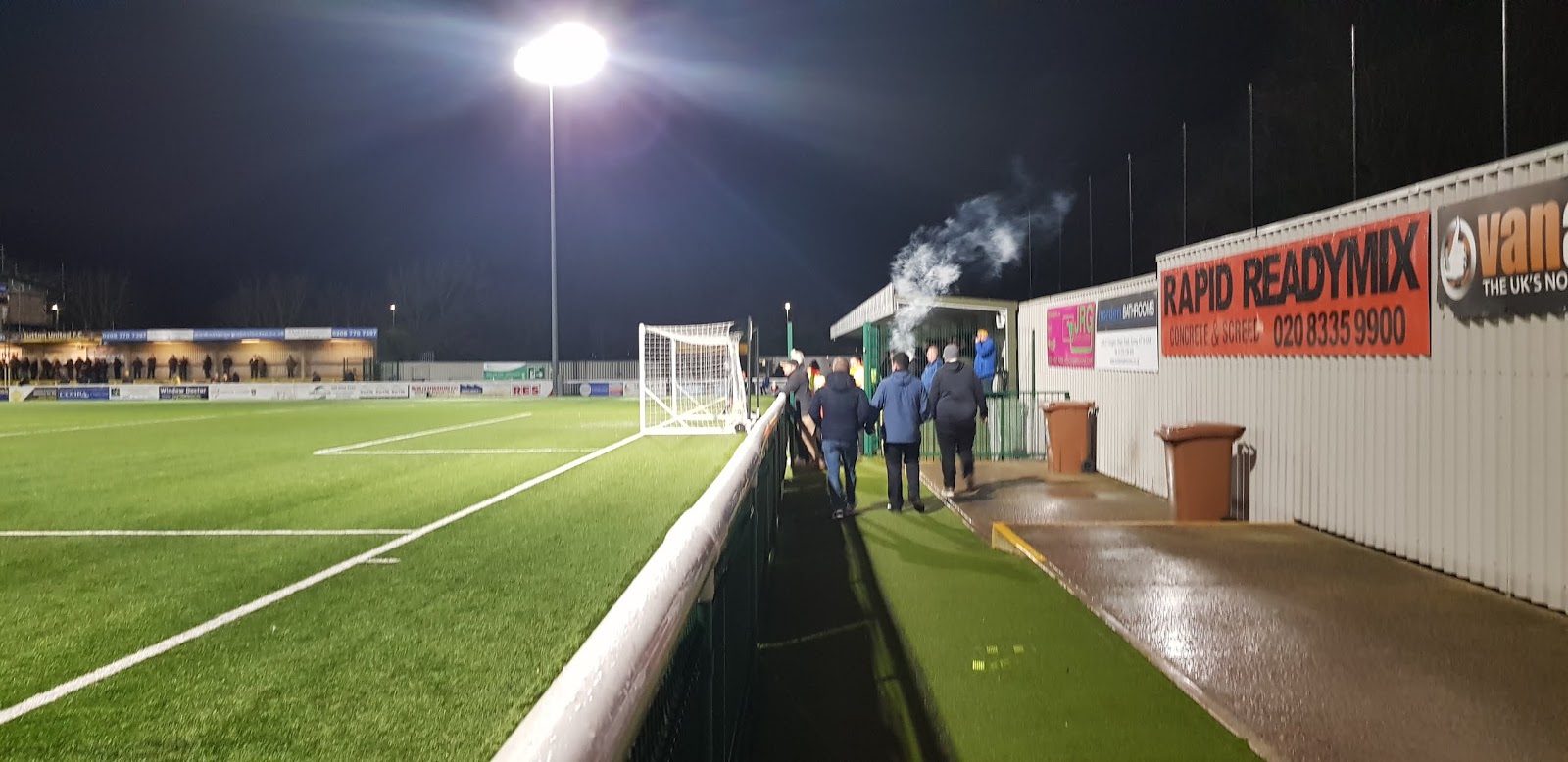 A forlorn walk..
Don't misunderstand me. The effort and workrate of the team this season up to Xmas has been exemplary. However, let's be honest. Since around the turn of the year and when we finally passed 53 points, we've simply not been at it. It's like we hit our target, took a deep breath to regather our efforts and instead farted loudly. The sort of fart that has others around you laughing nervously and you genuinely concerned that you may have actually just shat yourself. And then we forgot what it was we were going to be doing as concerns about shitty underwear start to take precedence. In a season where every point has been properly grafted for and hard won, we've just seemingly switched off and we currently don't even remotely look like we know how to get things back on track.
I depart the office a few minutes early so I can get my stroll on and get to London Bridge in time for the train to the Republic. Before I leave though, I note on the BBC site that the large semi-derelict bit of Maidenhead we happened to comment on social media this very Saturday has apparently mysteriously burned down. So if Berkshire old bill are reading this, please note that we don't take defeat quite that badly and we have an alibi. So fuck off. And if that alibi doesn't pan out, Theresa May told us to do it, alright? I hit the station in plenty of time, grab a big pastie and slump on the train South to pass the time stuffing my face and reading my kindle.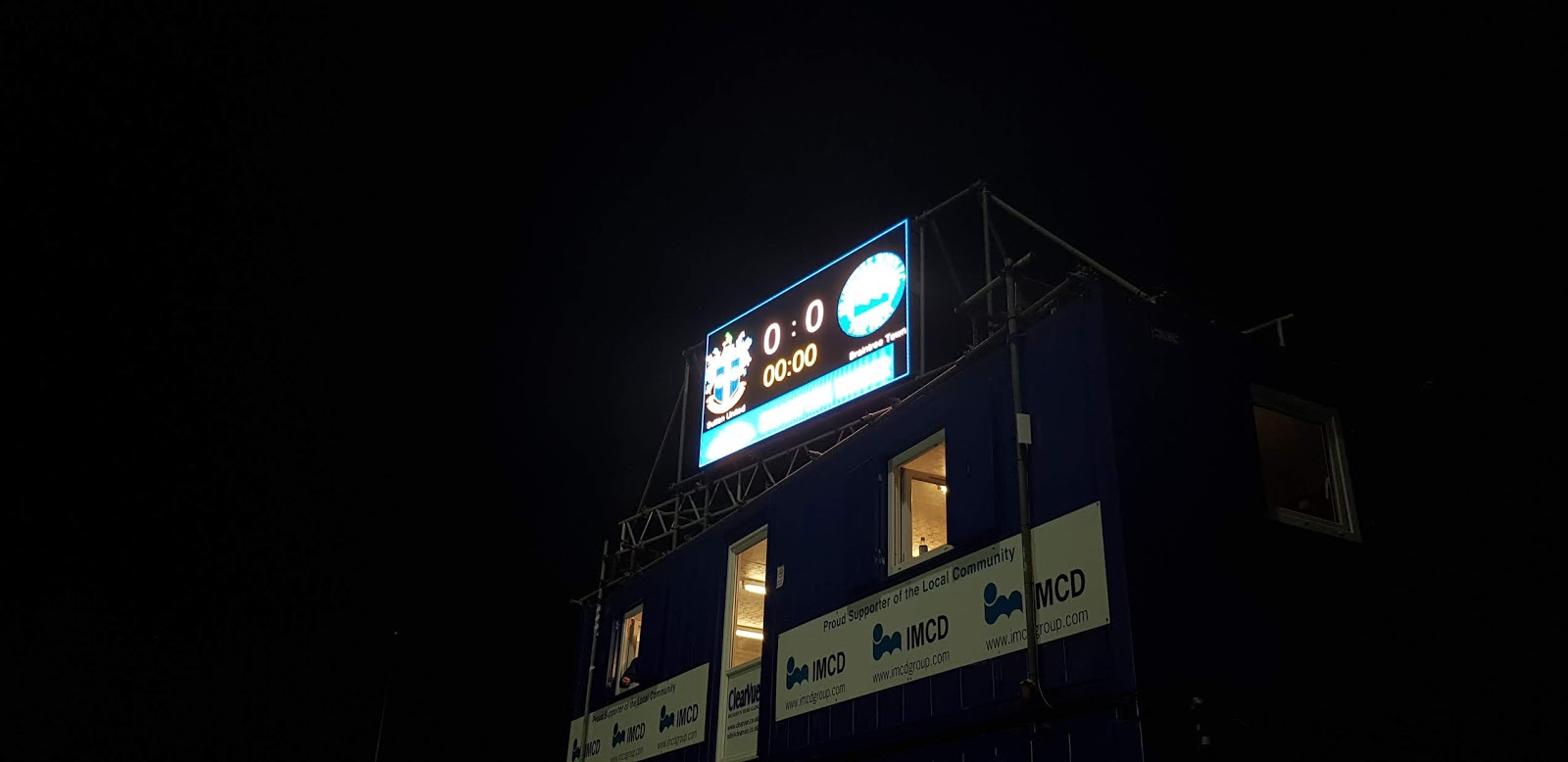 As good as it got….
Amazingly, the 22 past 6 service I've recently discovered takes me straight to West Sutton International, meaning there's no more fucking about changing at Tulse Hill for these Tuesday night delights. It also means I amble out onto a freezing cold Gander Green Lane with the grand sum of one English pound in my pocket as I've not been to the cash machine. It's 10 past 7 by this point, so a brisk stroll to the bar is required so I can get at least a pint on the old plastic in before kick off. If you think I'm watching a game in this current run sober, let alone one against an equally shite Braintree side, you're very much mistaken. To my delight, I get to the bar as Mr X is ordering up a round. Pint please old bean! You know what, they might just be right about this 'cashless society' stuff.
The usual faces are all milling about, Greek is sat at the bar talking to Ipswich Lee, who must be absolutely fucking loving football right now what with our form since New Year's Day and the Tractor Boys having managed just 3 wins all season. Although having said that, he has been present for all of those 3 wins, so you know, swings and roundabouts I suppose. Dukey is nearby, not that Mr X realises, enquiring "Where's that flat capped prick?" whilst holding his two bottles of Bulmers and stood approximately 2 feet away from him. We help him out with some directions in the form of "Right in front of you, you dick". Sleepy Joe is also in just in time for a pre-match livener and he's sporting a rather natty haircut which is commented upon by all present except for 4 Days, who just looks confused. We're not sure if this is because he doesn't recognise the newly shorn Joe or is just struggling with the general concept of a haircut.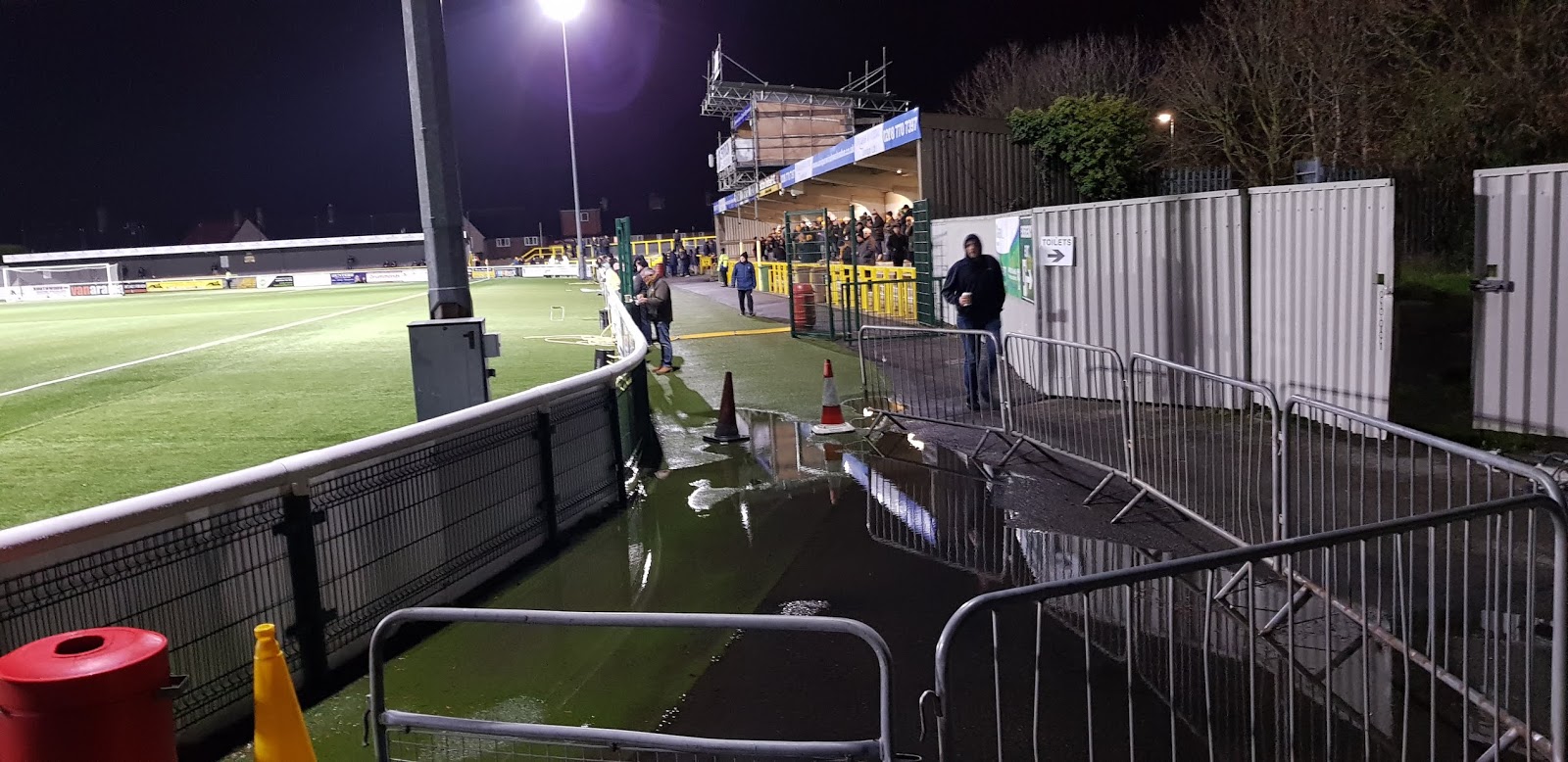 Taking a stroll on the shores of picturesque Lake Gander..
We also get the news from Mr X that the latest vote on the Brexit deal has gone about as well as our efforts to put the ball into any goal defended by our opponents in the last few weeks. We do try & then work out what the fuck might happen if the other two votes don't work out either, over the next couple of days, but then we realise we're utterly sick of all that bollocks and it'll just make our heads hurt anyway. Oh well, we may as well head outside and be cold!
Worner, Thomas, Beckwith, Collins, Bolawinra, Davis, Toure, Bailey, Beautyman, Deacon, Bellikli SUBS: Ayunga, Kearney, Butler, Williams, Dobson
Unsurprisingly, it does indeed prove to be somewhat on the nippy side once out of the bar. Still, at least it's not pissing it down like it was earlier. The tone for the evening is set when we lose the toss and with everyone having parked at the Rec end, we're forced to then traipse all the way down to the other end of the ground for the first half. This is, as already mentioned, somewhat forgettable. Still, I must mention Ross Worner's penalty save as it really was about the one thing anyone did well over that particular 45 minutes. With the break approaching, I mutter about not having gone to the casherino on the way in and not having adequate shekels to get a much needed cup of tea at Half Time. 4 Days comes to the rescue here in the form of a crisp fiver and I and Crockett take full advantage with a couple of cups of rosie that are genuinely about the highlight of the evening so far. Which given that they're properly bang average kind of says it all really.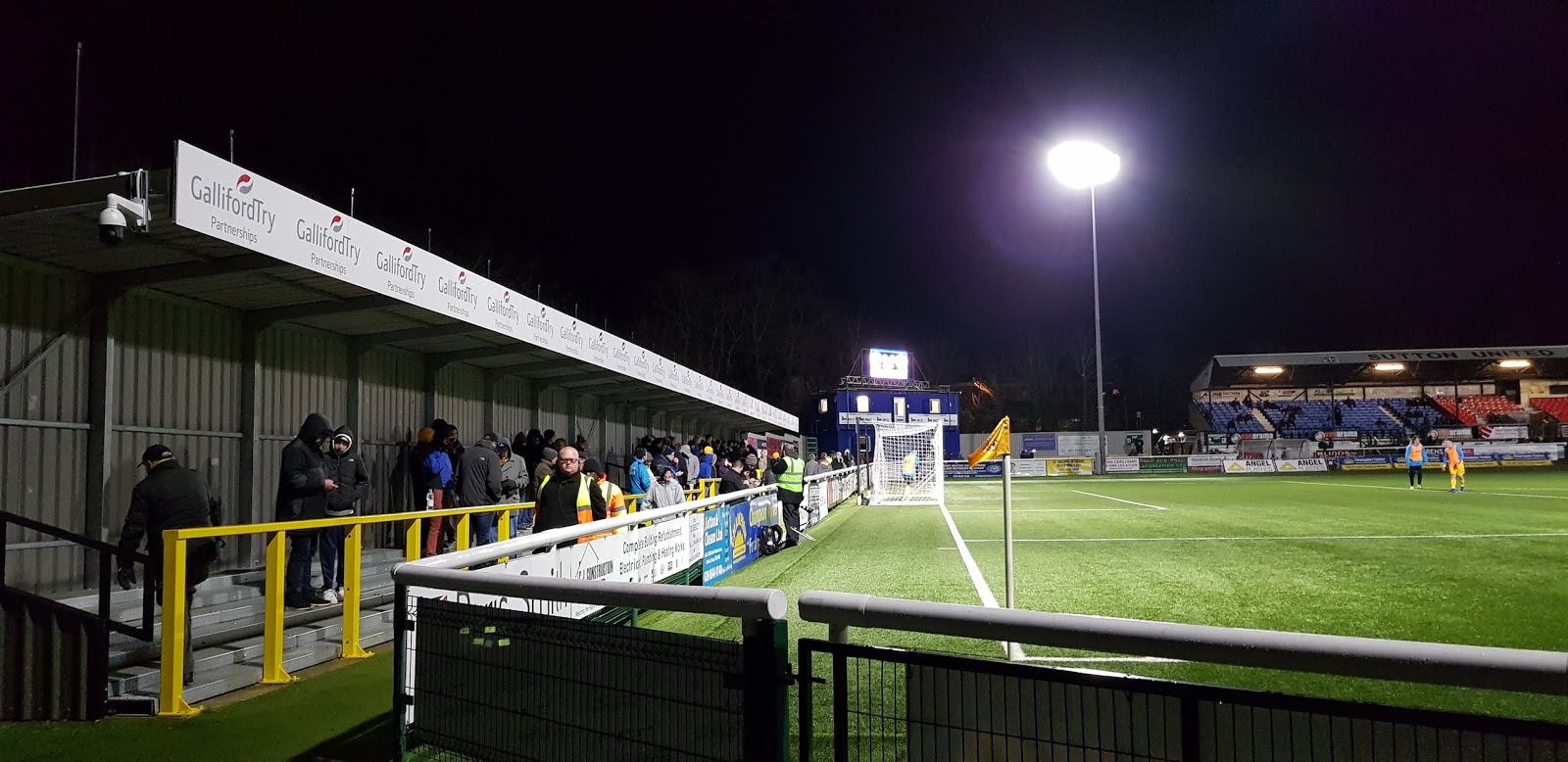 A different view
I also take a few minutes to discuss a possible post-season tour to Totts second home in Alicante in May. What better way to stave off the cold at a bollocks game in freezing early March than to talk about watching a couple of bollocks games in sunny Spain whilst necking a few cervezas? Well, other than being indoors in the warm and not watching this fucking crap that is.
Sadly, the second half is worse than the first and with 75 gone on the clock, I'm already looking at train times to do the off straight on the final whistle. Fortunately there's one at 9.40 and I elect to get on my bike for that. Bob overhears me discussing this plan with Dukey and instead offers me a lift as he and Cathy are going past HQ on their way home. Even better! In fact, can we fuck off right now? Oh wait, I'm blogging. Got to stay to the bitter end I suppose. Despite our better judgement and unlike much of the rest of the crowd, we do stick it out and it means we're at least in the ground to see our one solitary effort on target all night, which comes depressingly in the 94th minute. And no, of course it doesn't fucking go in. Us, score? Have you not been paying attention lately?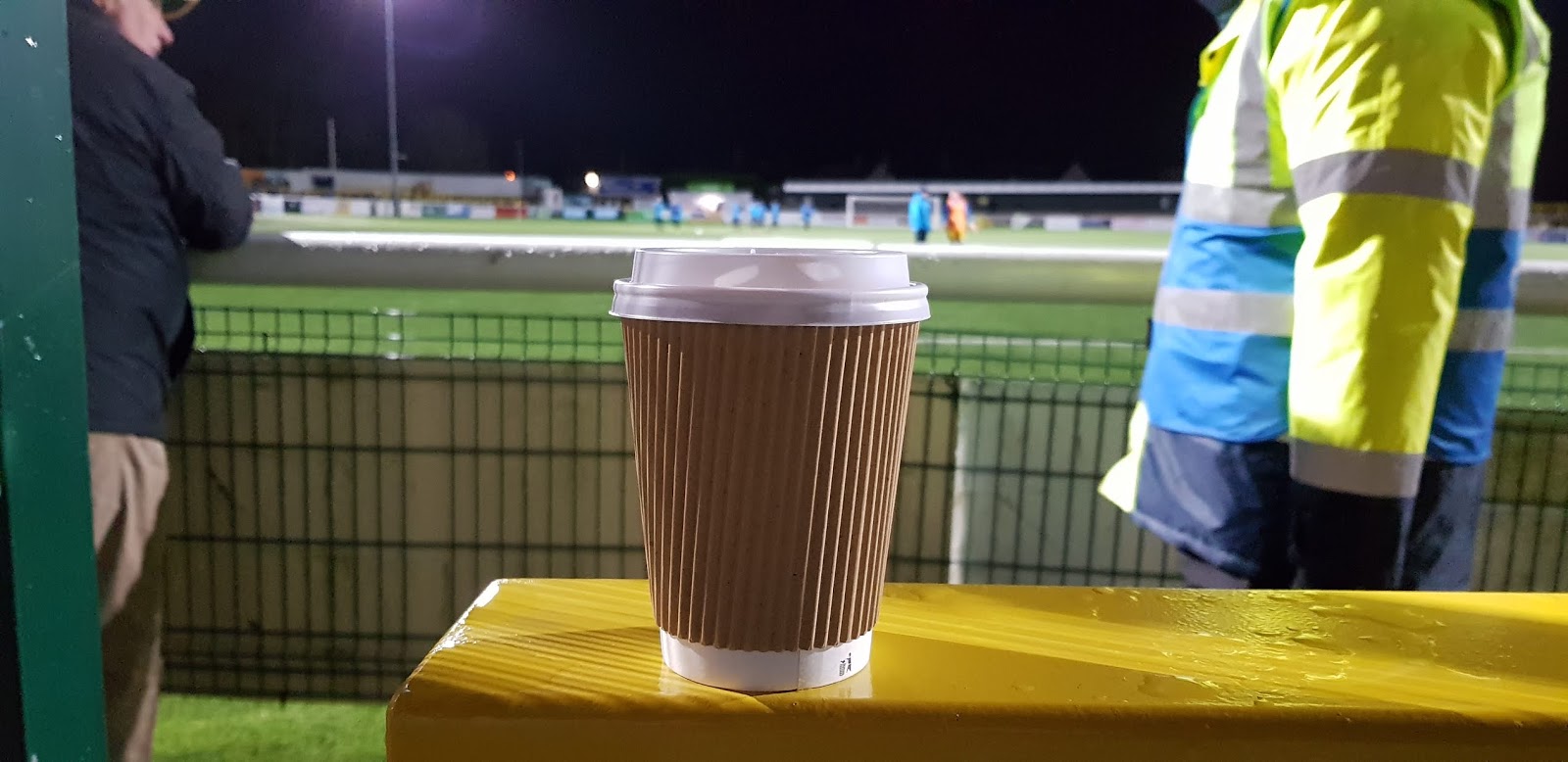 Average tea is better than shit football.
With the whistle we head for the car and we're immediately out onto Gander Green Lane and heading for home. This stroke of luck means I'm stepping through the door before the clock has even struck 10pm, which is probably a record of some sort. Still, it at least enables me to get myself a nice ham sandwich to munch on and to sit down and try to work out how I can write this tosh and barely mention a 3-0 home defeat to the worst team in the division. Still, my ham sandwich is most satisfying. So it's not all bad news.
Next up on the 'Lucky to get nil' merry go round is Gateshead at GGL on Saturday. They're still struggling players wise and remain under a transfer embargo, but yet are managing to doggedly cling onto a play off spot, unlike us. And given tonight's efforts, they could play their kit man and a tea lady against us at the minute quite frankly and not look out of place. Still, before I go, here's some stats for you as I know there's some amongst our readership that love your heatmaps and your xG's and what-nots. Over the last 2 seasons we've played against Braintree, we have provided 13.15% of their total points (up to and including this evening). We've also contributed an impressive 14.2% of all their goals scored this season so far.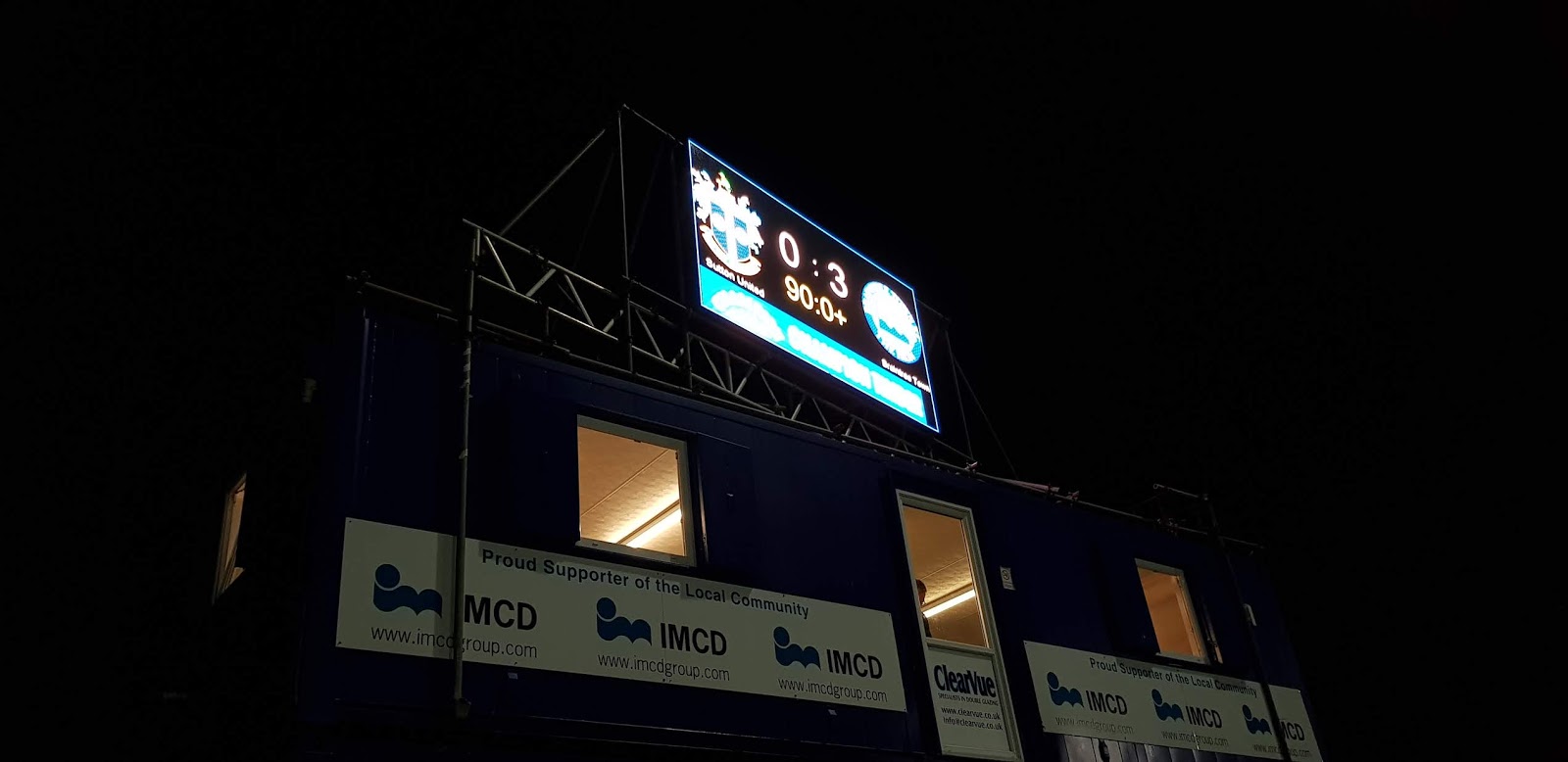 That could have gone better….
You're welcome.
Right, so how much are these flights to Alicante then?
Taz
PS. Don't forget to vote for us in the FBA's! Click HERE if you've not already done so. Come on, we need something to look forward to!