It's half seven on a Sunday morning, and one of my phones goes off. Before I know it, the low tones of the Red Army Choir are filling the room. "Why did I set my alarm?" I begin to think to myself as I shuffle off to point Percy at the porcelain. Suddenly a top secret WhatsApp message comes through from Southampton Steve. "Running late, pick you up at 0845hrs".
And before I'd even had two shakes, it dawned on me. Bollocks, I'd said I'd play football. Even though we were supposed to pick up our FA Cup tickets today. Thinking that it'll be like the last two rounds, I guessed it would be easier to saunter down later on to miss all the queues anyway. Especially considering that others in the firm, the ones that weren't down there early doors helping out the club, were of the same mind.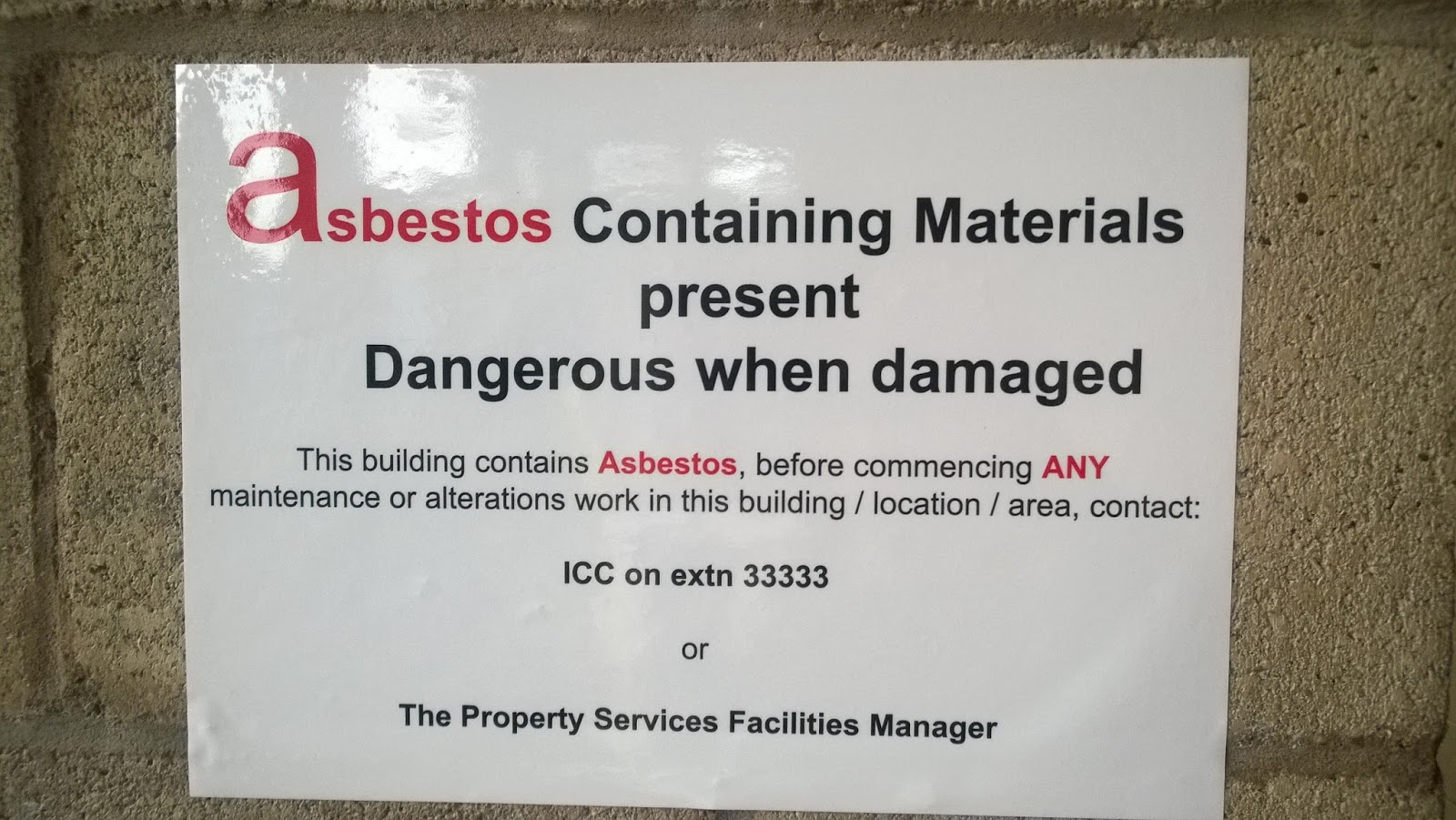 Just like The Duke
Well we won't delve too much into the fortunes of the Sunday side that I occasionally make an appearance for. Struggling to make a team of eleven players is bad enough, add to the mix that we don't play that much and are basically a stiff for those veteran teams that don't want to miss out a week of football.
Imber Court was the location for the massacre. Last time round at the Bank of England, we were non-consensually butt fucked 15-0 with yours truly being in between the sticks. This time it was Rax's mate Sebastian/Melons who wanted to be offered up on a plate. Downside was that I had to play on pitch!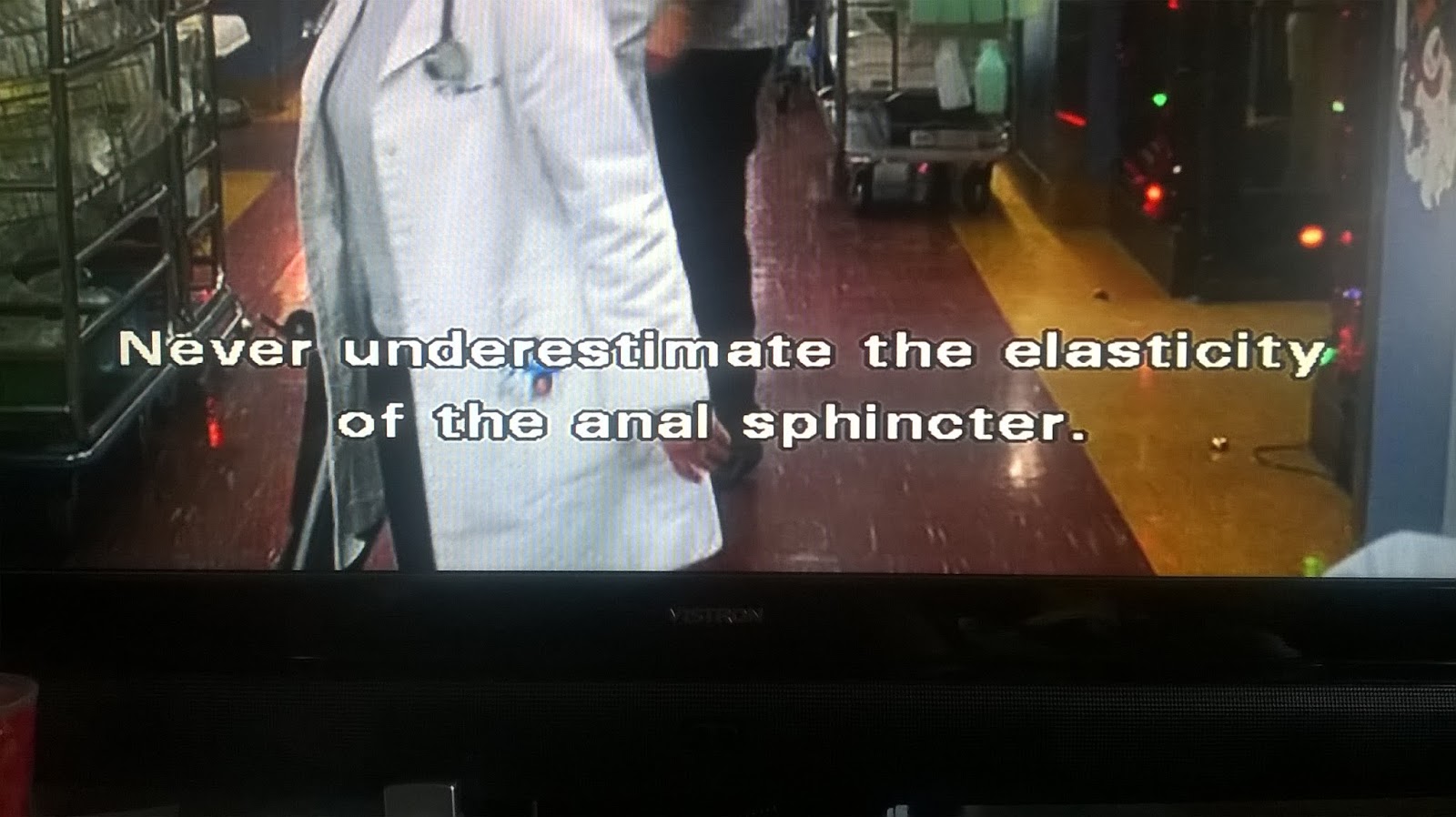 Who said Gandermonium wasn't educational?
It took less then twenty seconds after the kick off for me to be given it the right old Al Jolson (Swanee – how I love ya, how I love ya, my dear old swanee). And not long after that I was dropping claret over the pitch after taking a stud to the knee. Throwing your body about does take its toll sometimes. Needless to say that the game finished a far more respectable 10-0 bumming.
A quick shower to take the half ton of Imber Court off me and we're soon on our way back to the republic. It's only now that I've access to my blower and realise that a shit storm appears to be forming down at GGL. Messages like: "Someone has fucked up big time", "We're going to sell out at this rate" & "Get your arses down here NOW!" were just some of the conversations in the Very Secret, members only, special invitation Gandermonium WhatsApp group.
Forgetting about the plan to pick my motor up, we instead head straight down to the club. Jesus, they weren't joking. The line is still into the ground and around the pitch! Parking up I make a line for the queue. Walking down I recognise one or two boats that just give me the look of disappointment back and shake their heads. There are also of course plenty of people that I've never seen before and am not likely to ever see again. Problems of being flavour of the month I suppose.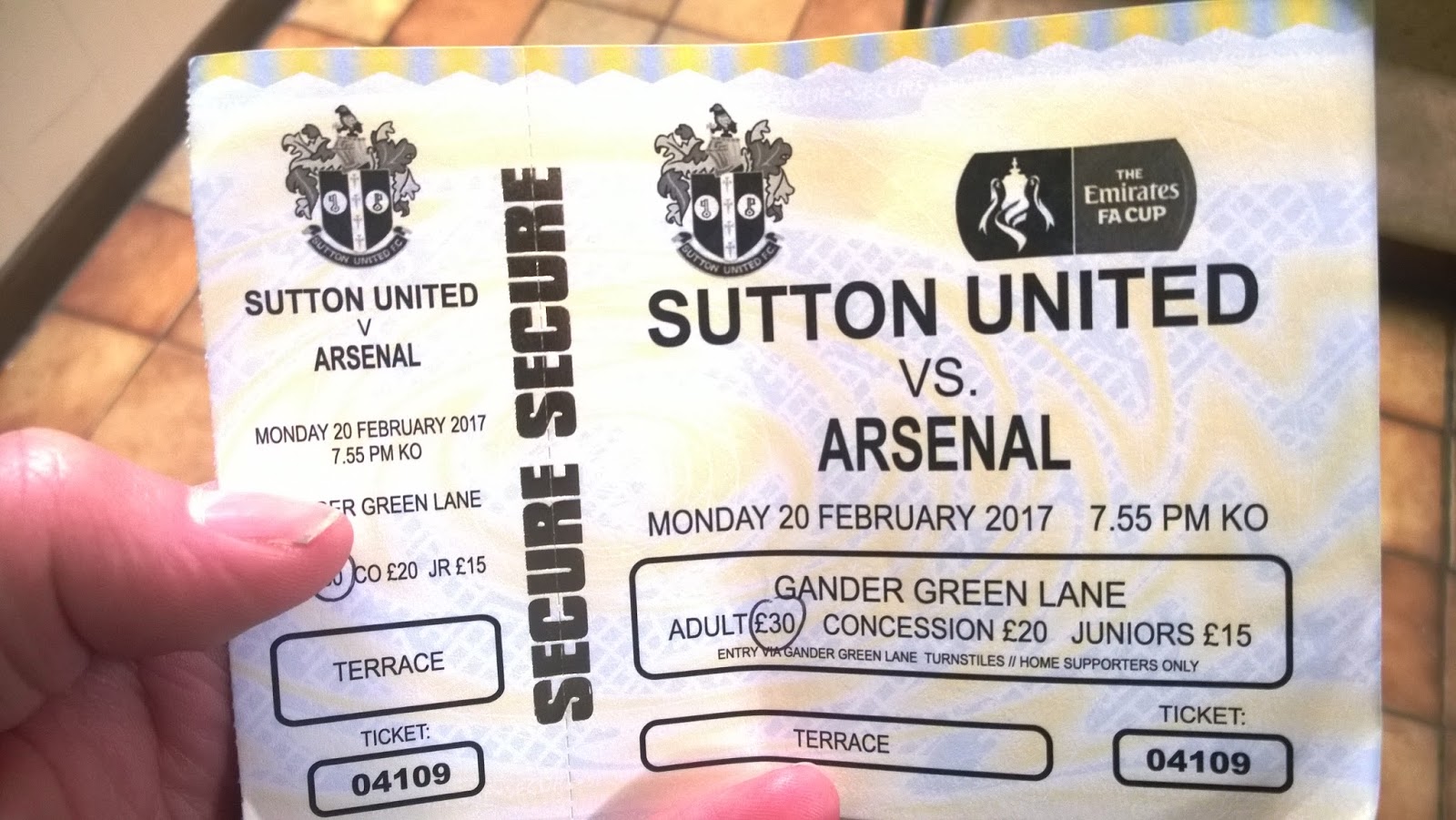 Willy Wonka doesn't even have one!
Unsurprisingly, at the back of the queue, is Chalmers. Getting some of the low down (and a cuppa), we wait for developments. Once in awhile someone would walk out and do a headcount. Various rumours would filter down the line, "They've sold out", "Women & Children first" & "You wouldn't get this at Arsenal" and "Is this the line for the chippy?" are some of the things that may or may not of been said whilst we waited in the cold.
Every so often one of the crew would walk past with their ticket firmly grasped in their hand, looking relieved. Blimey, even Juan made a rare appearance! Chatting to most of them and it appeared all was not well. Some of the Firm had arrived before nine o'clock and nearly four hours later had only just been served. Wow! Soon Wayne was outside with security in tow as he wanders down past us and puts the bouncers in a particular spot in the queue. Obviously that's the cut off point! And it's only about twenty people behind us.
Slowly we make our way toward the Times Square Lounge. A quick piss has me miss the free cups of Rosie Lee that were on offer but I was just glad to finally get inside out of the cold. A Twatter message had gone out earlier telling people that if they weren't in the queue now, don't bother coming down. Of course Rax had taken that advice to the limit and this meant that I had to grab his as well. My pleasure, but you can freeze your bollocks off and buy all the tickets next time boy.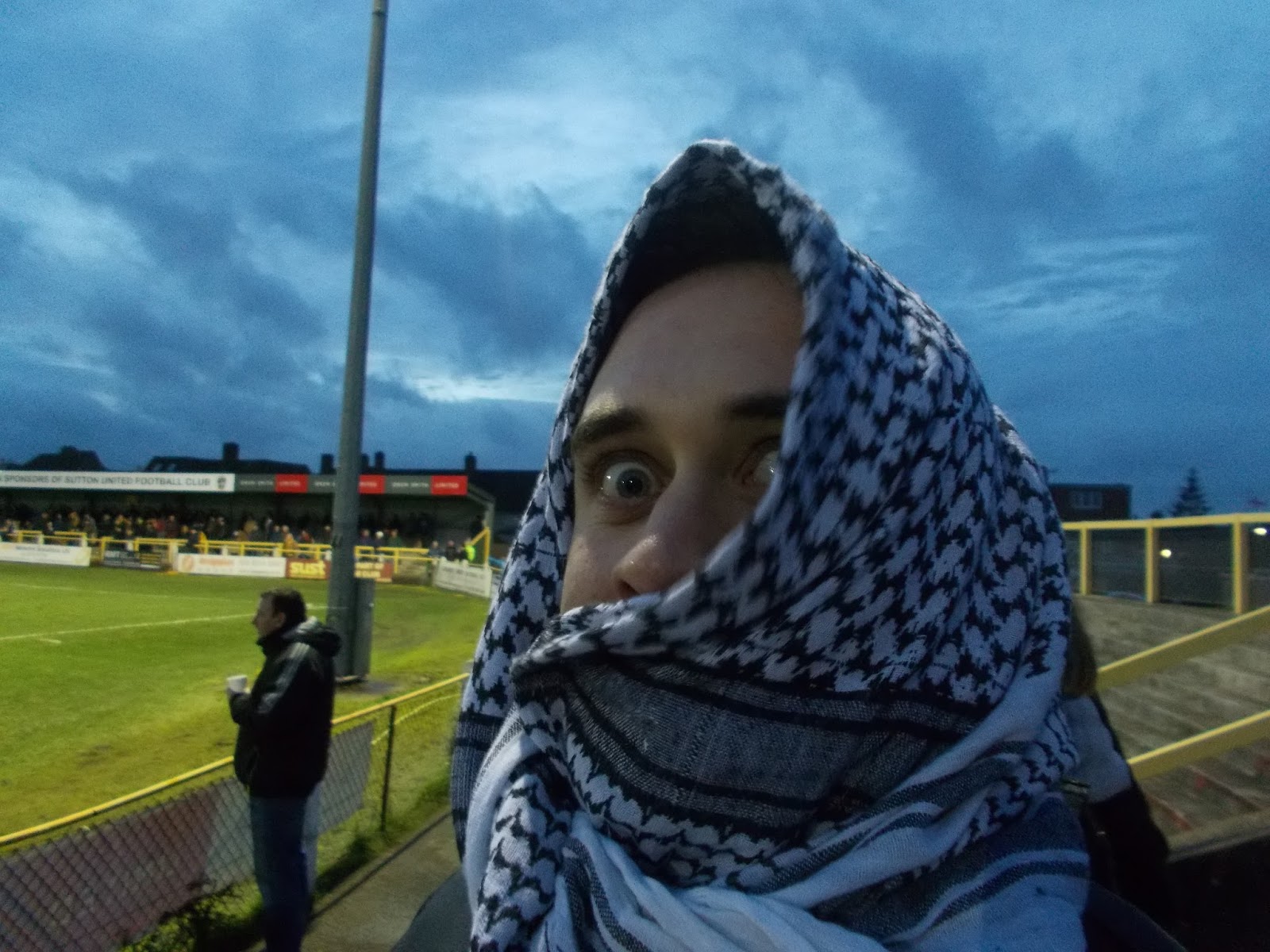 You ain't seen me, Right?
Eventually I did worm my way round and finally got the elusive golden ticket to one of the biggest games for this club this season, if not this year. Despite the fact that it took a lot longer than expected, I still got a ticket. Turns out after that a few season ticket holders failed to obtain one, but I hear the club is doing all it can to sort it out and claw as many tickets back as they can .
Can't blame the club for what they done. After all they're a non-league club run by volunteers. Some of the shite that was going over that modern invention "social media" was down right embarrassing to be honest. People seem to lack understanding of the old concept of "patience" these days. Still, that's probably the worst that could happen to the club…
So onto Tuesday, and our little trip up North to the Land of Whippets & Emmerdale Farm. This trip needed a bit of planning and by that I mean plying Mr X with enough alcohol to agree to drive and take me up in the Donna Rachele. Taz didn't want to be left out on this endeavour and also convinced Mr X he would very much like a lift as well. Eventually he relented and caved in.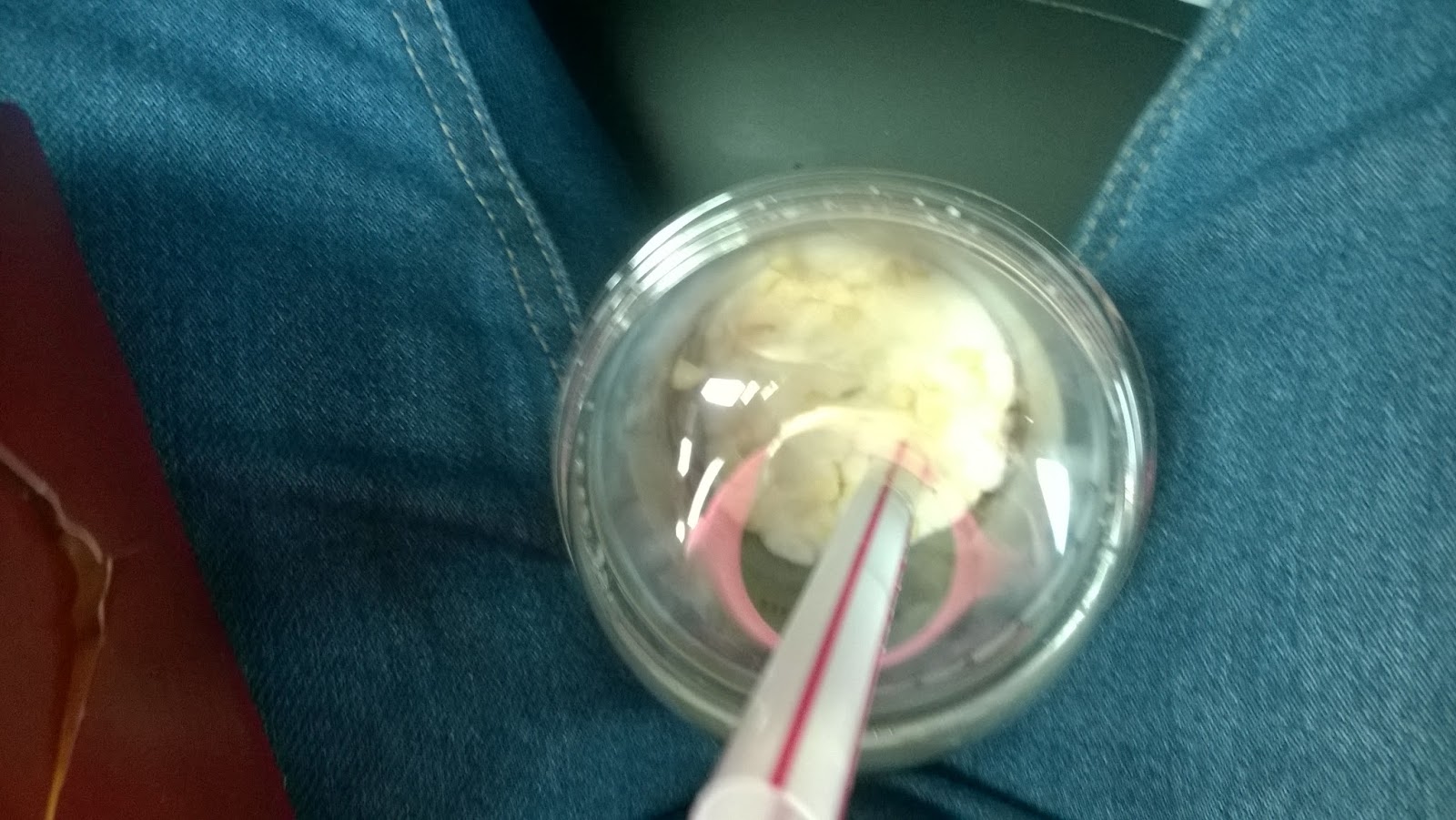 Everyone hopes that's a milkshake there…
With me and Taz off work for the day, the plan was very simple. Taz was going to drive over to me, pick me up and we would whisk off to the PRoWS and jump in the Donna Rachele. Simples as a Meerkat would say. That is of course, until Taz were to say, took a look at his MOT certificate and realised that it had expired!
So a change was needed and as he didn't think that I'll be able to go the whole trip without a beer (cheeky sod!) it would be best if we use the services of UBER. Getting picked up at half twelve it wasn't long before we were at the humble mansion that is Mr X's place of residence. A quick knock on the door and we're greeted by the sight of Mr X trying to scoff a sandwich within the least amount of bites and he's delighted to see us. "What the fuck do you want? I said quarter past one!"
After a quick cuppa and a little chin wag over the latest storm in a teacup to develop down the club (I believe Taz will explain more on that issue, I can't be trusted you see) we were soon all in the Donna Rachele. With the time at around quarter past one, the sat nav thingy was showing that we were to hit the Leeds area around just after six.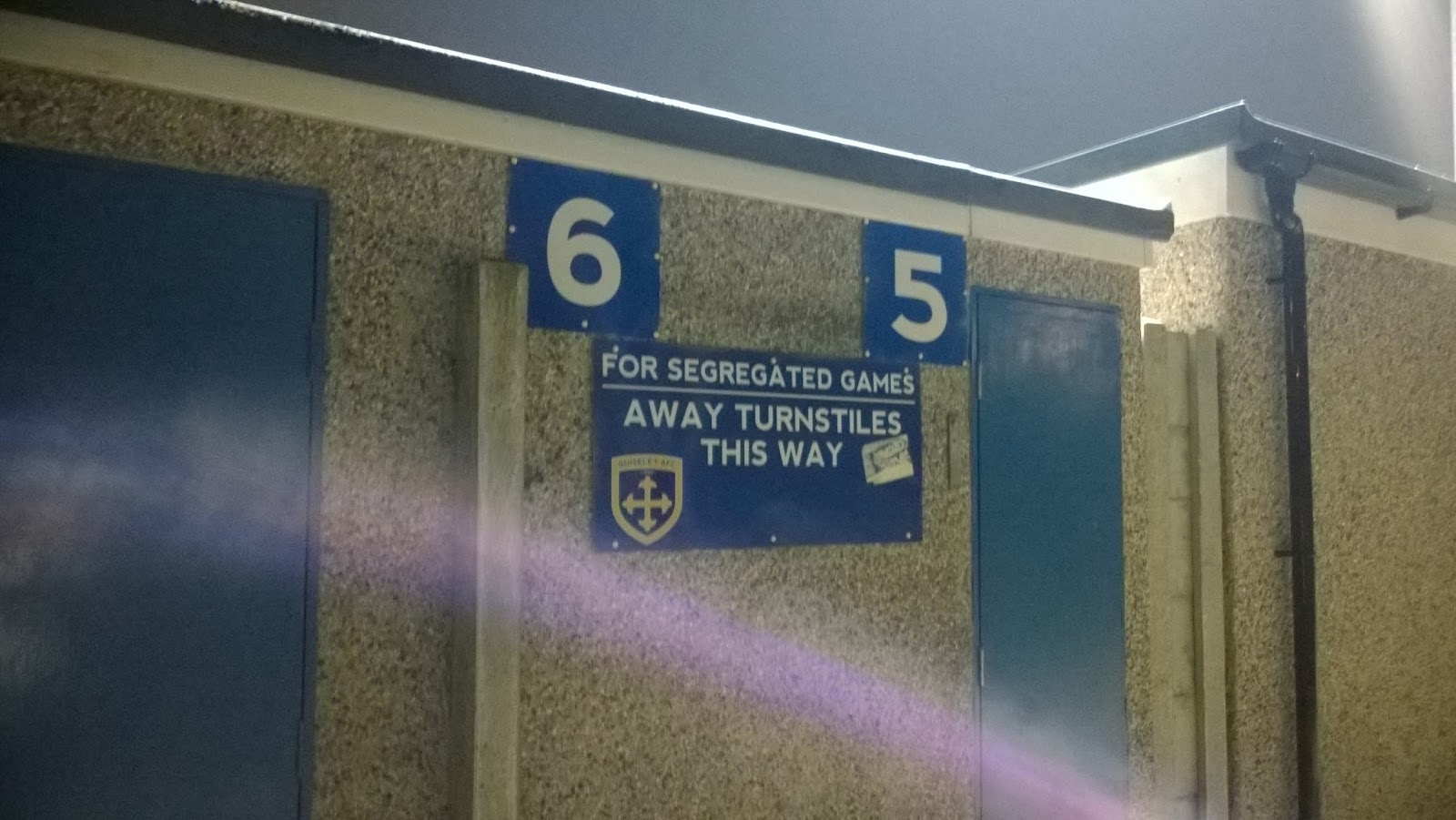 Segregation?
Ah, sober car journeys, how uneventful they can be. Down the A3 before hitting the the M25. Surprisingly the stretch by Heathrow is dead as a dildo dodo and we coast around all the way to the M1. Yes, the M1. A 193 mile road that takes us from London all the way up north to Leeds. Jesus that that'll be boring.
To break up the journey, which is code for Mr X needed to use the "facilities", we made not one but two stops. That boy is turning into a right Chalmers these days. Being a member of the AA (yeah of course that's Alcoholics Anonymous) I get 20% off various items at any Moto service station as a perk. So are either of these services we stop at owned and operation by Moto? Are they fuck! Not even the KFC we use isn't in the Colonel's Club!
Bumping into the travelling coaches of Bristol City as they make their own way up to play the Whites, remember them? We were making good time until we hit Leeds itself. Oh Leeds, What a fucker of a ring road. With the amount of traffic that was streaming along it, it was inevitable that we was going to lose plenty of time. Mostly that we'd set aside for beers.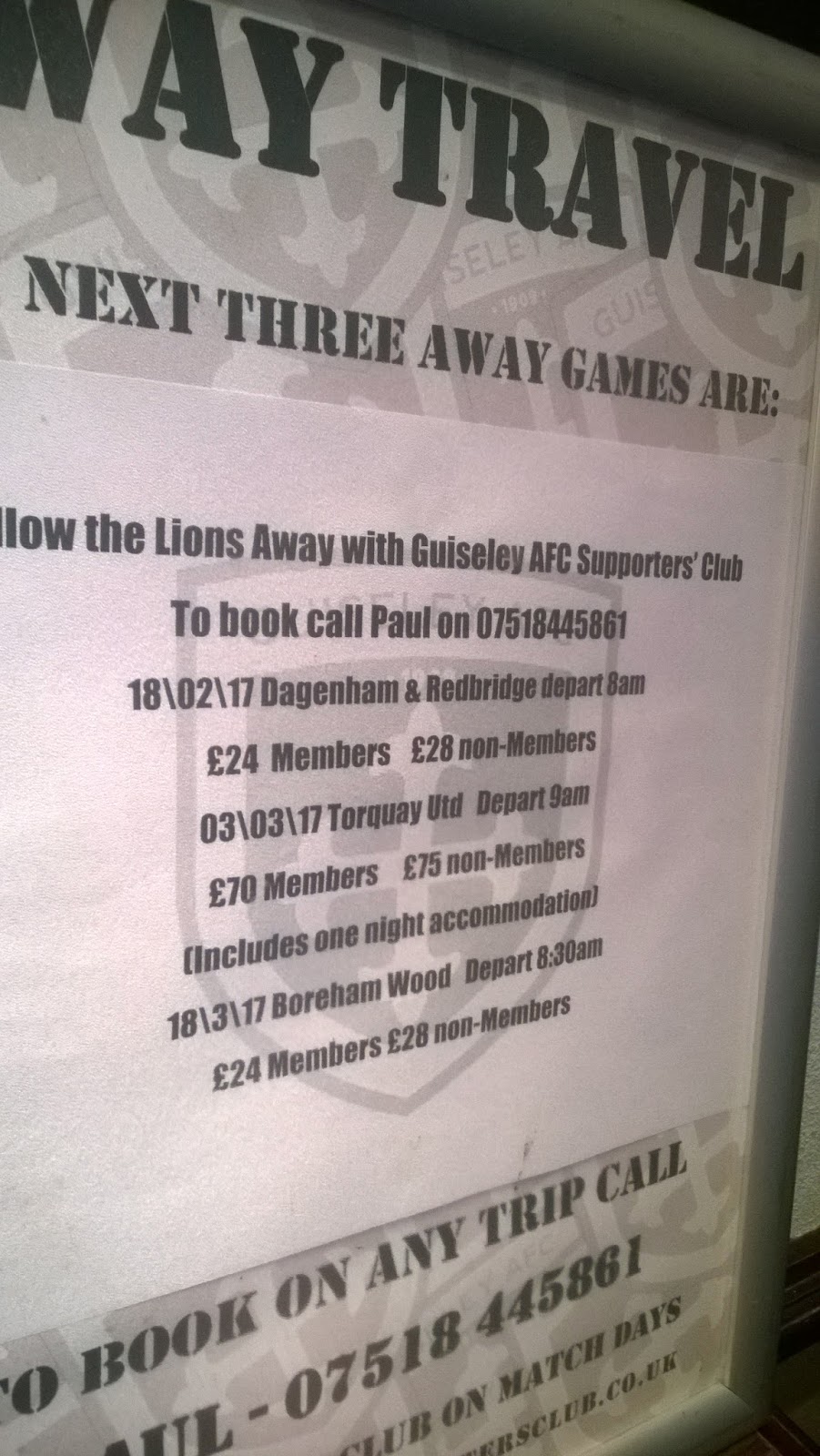 £70 for a dirty weekend, sorted!
Taking the A65 all the way to Guiseley and you soon realise some strange things. Not only was there a drive-thru Subway, but the sheer amount of the Colonel's favorite chicken places makes this feel like the USA than Yorkshire. And yet, I only saw one chippy in the whole time. Finally arriving well overdue, we make the short walk over the train lines towards the ground.
Looking round it did seem like a good set-up and before we entered, I had to take some photos for this here blog. Pulling the phone out of my pocket, I'm just about to snap the club crest when it slips out of my hand and hits the floor screen first. SHIT! One nervous look and yeah, as a scientist may say "it's fucked", the screen is busted and I'm already in a bad mood.
£15 to get in and we locate the bar and hunt out anyone who was making the trip. Two of those in the bar were "The world's greatest non-titty photographer" (guess who that could be) & Magnum PI aka JR. It was also nice to see a Guiseley fan that I've met on my travels. He was, like all the home supporters we met, nice as pie. Or should that be nice as their pies?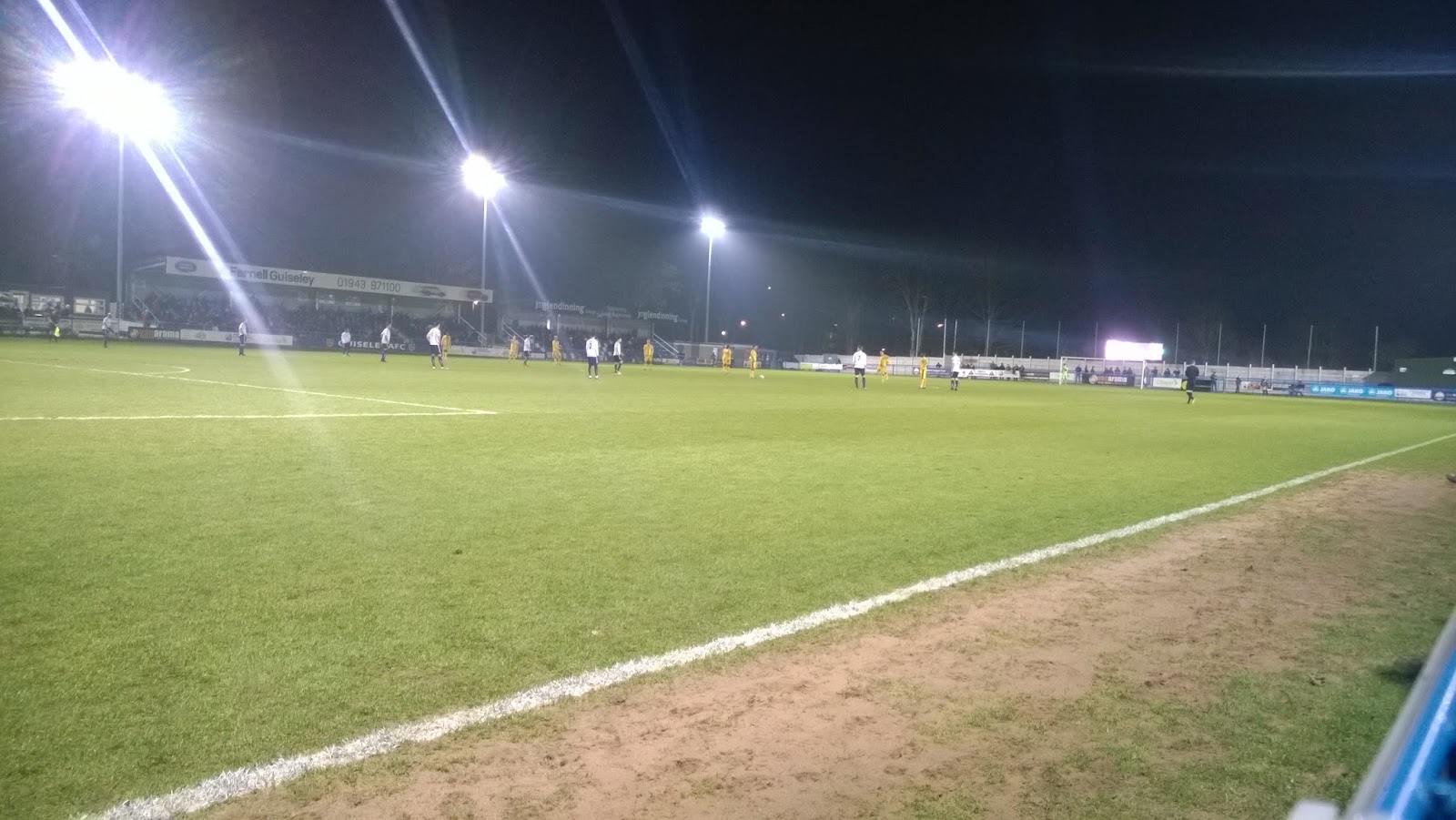 The bright lights of Guiseley
Worner, John, Collins, Gomis, May, Dundas, Bailey, Jebb, Deacon, Downer, Tubbs. Bench Warmers: Fitchett, Gueye, Coker, Traore, Smith.


With the weather not particularly bad, we decided to take a spot behind the goal in the open. And like the last couple of away trips, we're one down in a matter of minutes, well less than ten that's for sure. This time it was a simple header from a corner that caught out and now meant that the clean sheet run extends to 54 games.
Unlike the Boring Wood match, Sutton started to get into the game soon afterwards. It's a shame that we're giving these teams head starts. Having Dundas up top does seem to add something, and when you team him up with Tubbs it can work. Let's face it, when Dundo marauds, no one wants to get in his way.
Sutton did have a couple of shots that went inches wide and had a strong penalty shout when Dundas got in the middle of a Guiseley sandwich and was pushed from behind. It wasn't long after this that Sutton got what they deserved This time it was some hard work from Dundas that carried himself with the ball into the box.
Just losing out to a challenge between him, a defender & the keeper the ball bobbled out towards an waiting Tubbs. But just as he gave the ball a little nudge he's caught by the defender. Clear penalty. So much so that he defender doesn't even argue with the ref but bollocks his own keeper for failing to come and collect the ball.
Up steps Tubbs and he hits the ball to the keepers left, who had already dived to the right just before Tubbs has even taken it.. 1-1! Finally at least we've got ourselves on the score sheet. Next goal would be nice if it comes from open play. Sutton also managed to see the rest of the half off with out any incidents and went in level.
When the scoreboard actually worked…
A quick pint and a chat with a Bradford City fan at halftime and it's back out to the other end as Sutton once again were very slow to start. The home team in the early stages were calling the shots and their best chance was another free header that had Worner making another quality save that kept us in the game.
Sutton's best chance came with just over ten minutes of normal time remaining. A through ball that should've been dealt with by the defender had Tubbs race clear. Even though his shot is not the best, it manages to slip under the keeper as he gets a hand on it. As it travels into the open goal it starts to slow up and it's a race between attacker and defender to who would get the ball first.
Just before it goes over the line Tubbs stretches out further than the Defender to get that last touch. Both players fall in a huddle and at this point the defender scoops the ball back with his hand. Leaving Dundas the easiest of 97th goals to tap in, but before he does it the ref blows his whistle. Eh? Another penalty? Thinking the same and that he's about to walk, the defender punches the post and screams in anger towards the lino. Then we see the ref, he's pointing the other way. WTF?
To add insult to injury, Guiseley manage to grab a late winner when Rooney's brother of all people has a simple tap in deep into injury time. Sutton did manage one late flurry but Collins took too long to get the ball onto this left foot in the six yard box and skied the ball after a Dundo shot had been deflected his way.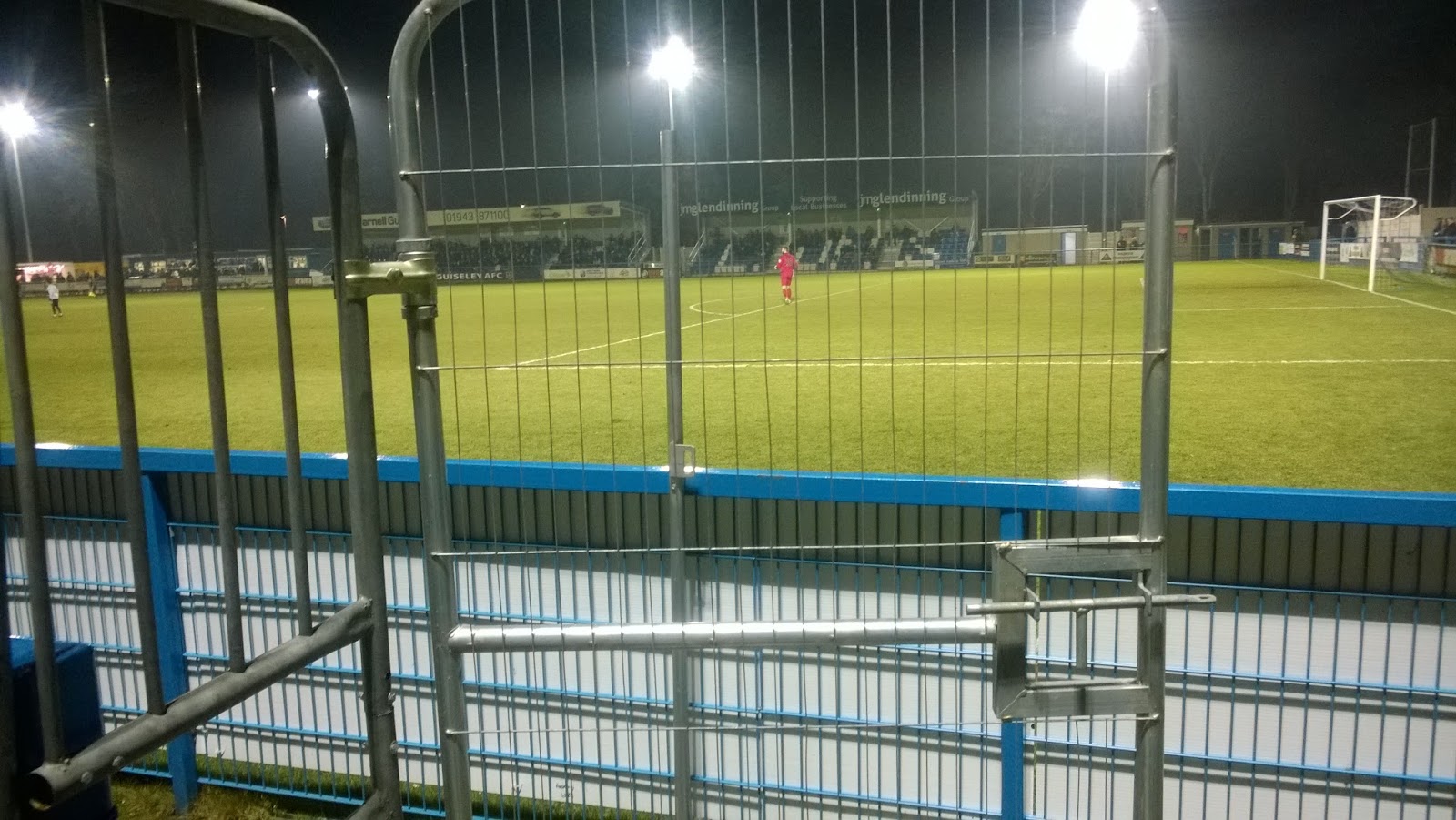 Not segregation
So that's yet another defeat on the road. Still at least it was a better shift then we've seen of late. You can say that our luck's bound to change but the games left are starting to look a little thin. Still we live in hope. It was nice to have Our Lord Dos try and shake everybody's hand before the game, shows how much he appreciates the band of loyal support that follow the club over the country.
After the game it was back over the train tracks to Donna. We were still bumping into Guiseley fans at this point who were wishing us well for the season and against Arsenal. There must be something in the waters up here, the people are way too nice. I tell ya, you wouldn't get this back home, maybe a critique from a keyboard warrior at best.
Trying to get a little shut eye (and still very pissed off about my phone), I let Taz & Mr X deal with trying to get home. It was decided for a different way back we would do the whole distance of the M1 and cut straight through the capital instead of bothering with that orbital thingy known the bleedin' M25.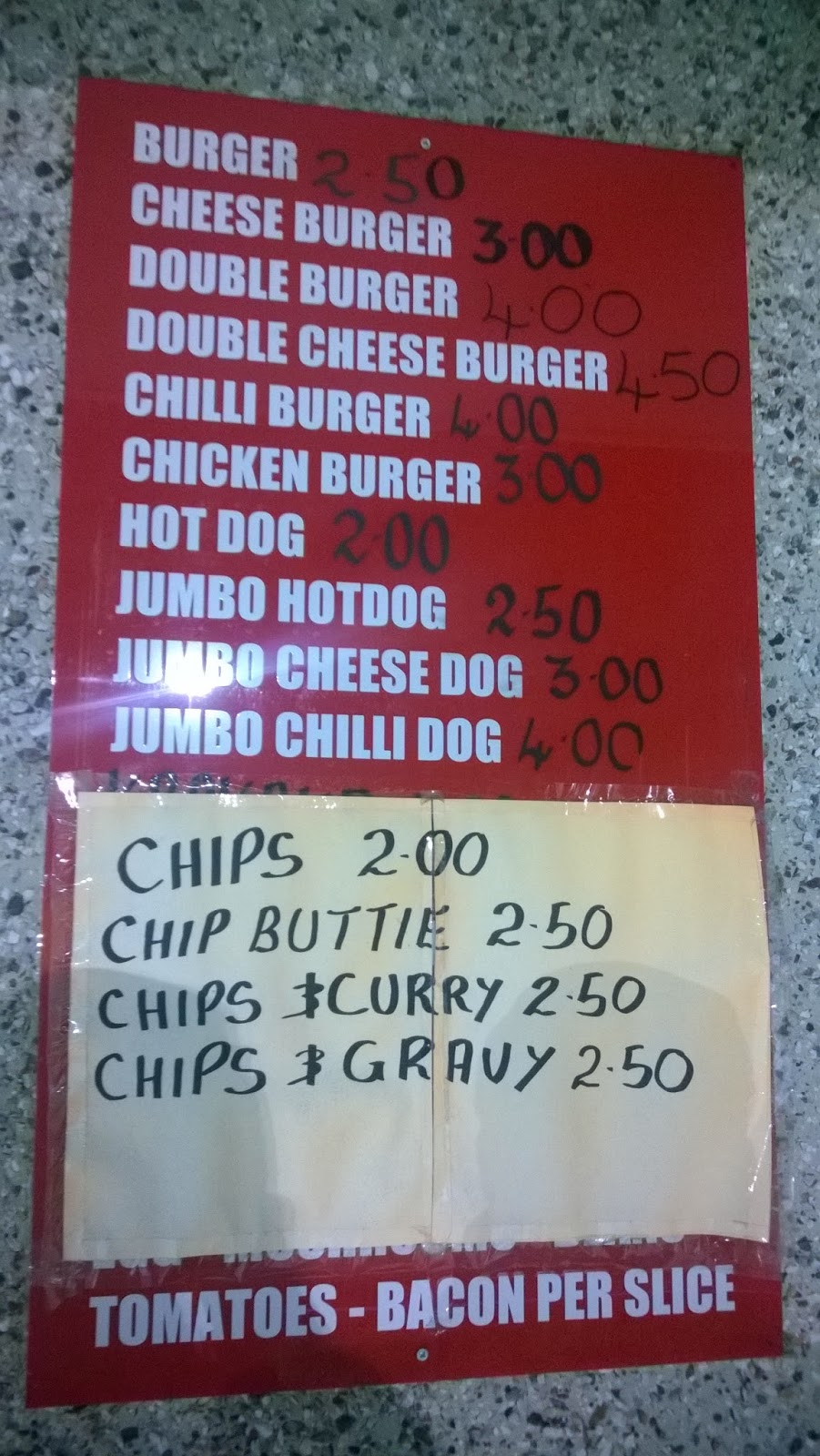 Mmm…Gravy…
And didn't the Highways Agency try and bugger us at every turn! Not once but twice were we forced off the M1 due to junctions being shut. Add the fact that the diversion signs were of so poor quality that it's a wonder we even managed to get back on the M1 at all. Still that managed to cost us over an hour in delays.
Stopping at a service station outside Northampton, it was a bit of a surprise to see a large queue at the McDonald's counter. Well it was well after one o'clock in the morning. Although we did see one man with a bunch of flowers and what is apparently a 'emoticon' cushion. Blimey, I bet his missus was having a crackin' night with an old romantic like that treating her!
Arriving in London, it is quite amazing travelling past all the well known places and seeing the place empty. You never realise how quick and easy it is to go through the center of town until you do it at two o'clock on a Wednesday morning. After dropping Taz off at Gandermonium HQ, it was my turn and with the time nearing three o'clock, I can say that I was shattered.
Probably not a feral Whippet
So now we move to yet another cup tie. I maybe slightly disappointed by me smashing my phone but I'm glad I've got a ticket (plus one for Rax) that is now safely hidden in a spot that I need a devilish map with clues just to find where it is. Then again, where in hell did I leave that map…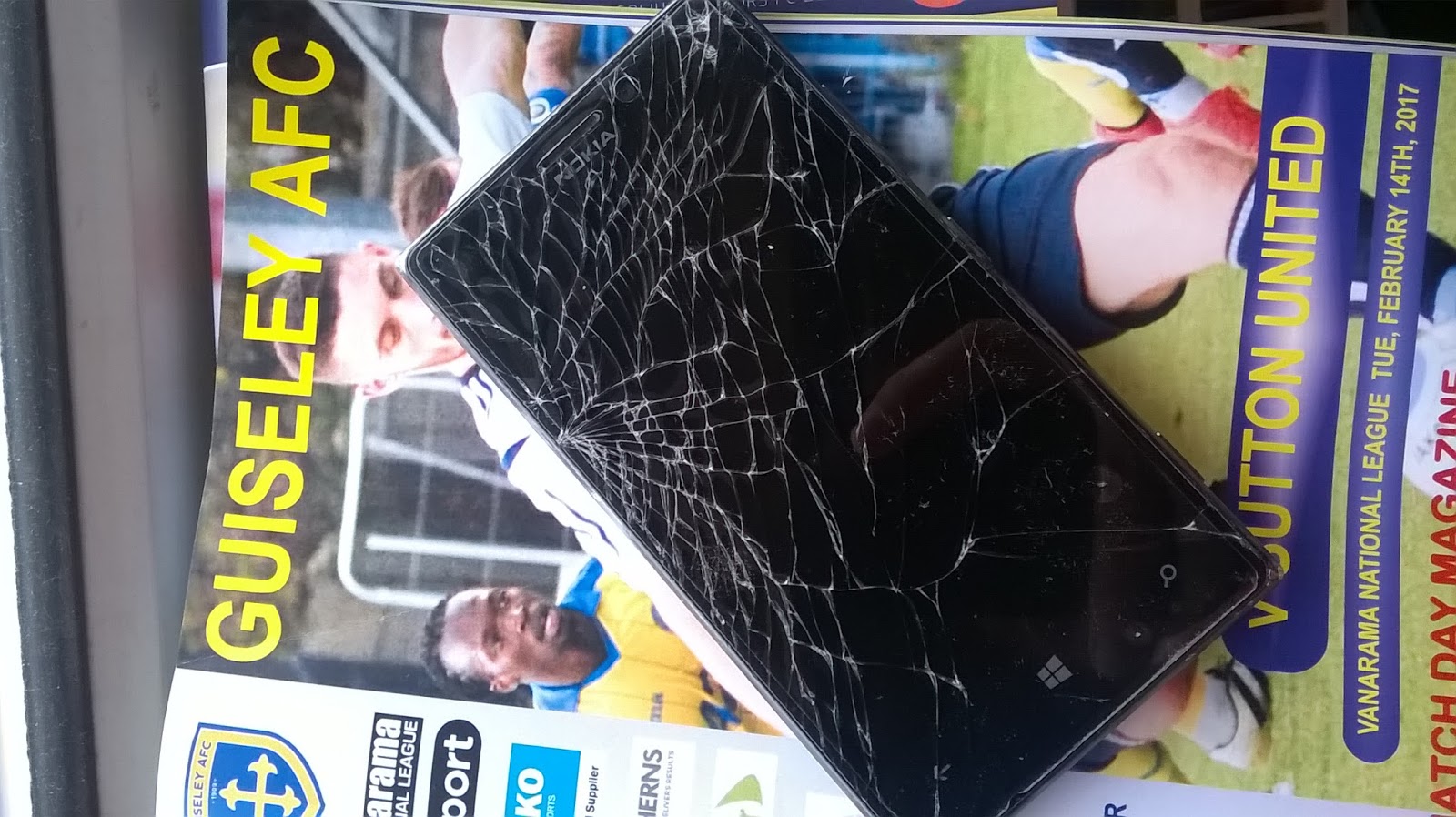 Reason why the Duke and technology don't mix
Duke
Att. 664