Three minutes. Three fuckin' minutes. That is all it took to take the maximum points away from us. Not for the first time this season have we let an away side back into the match by switching off in defence. Still a point is a point is a point as they say. And with many teams around us losing, the damage done was slightly limited.
Surprisingly there wasn't many members of the Firm around for this match. One of the maybe's was going to be the Firm Leader himself. Having a Christmas party the night before a game is never the best of ideas. Especially when it involves a Christmas bonus, a boat & afters in Vauxhall. But that is a tale that the Firm Leader can explain himself.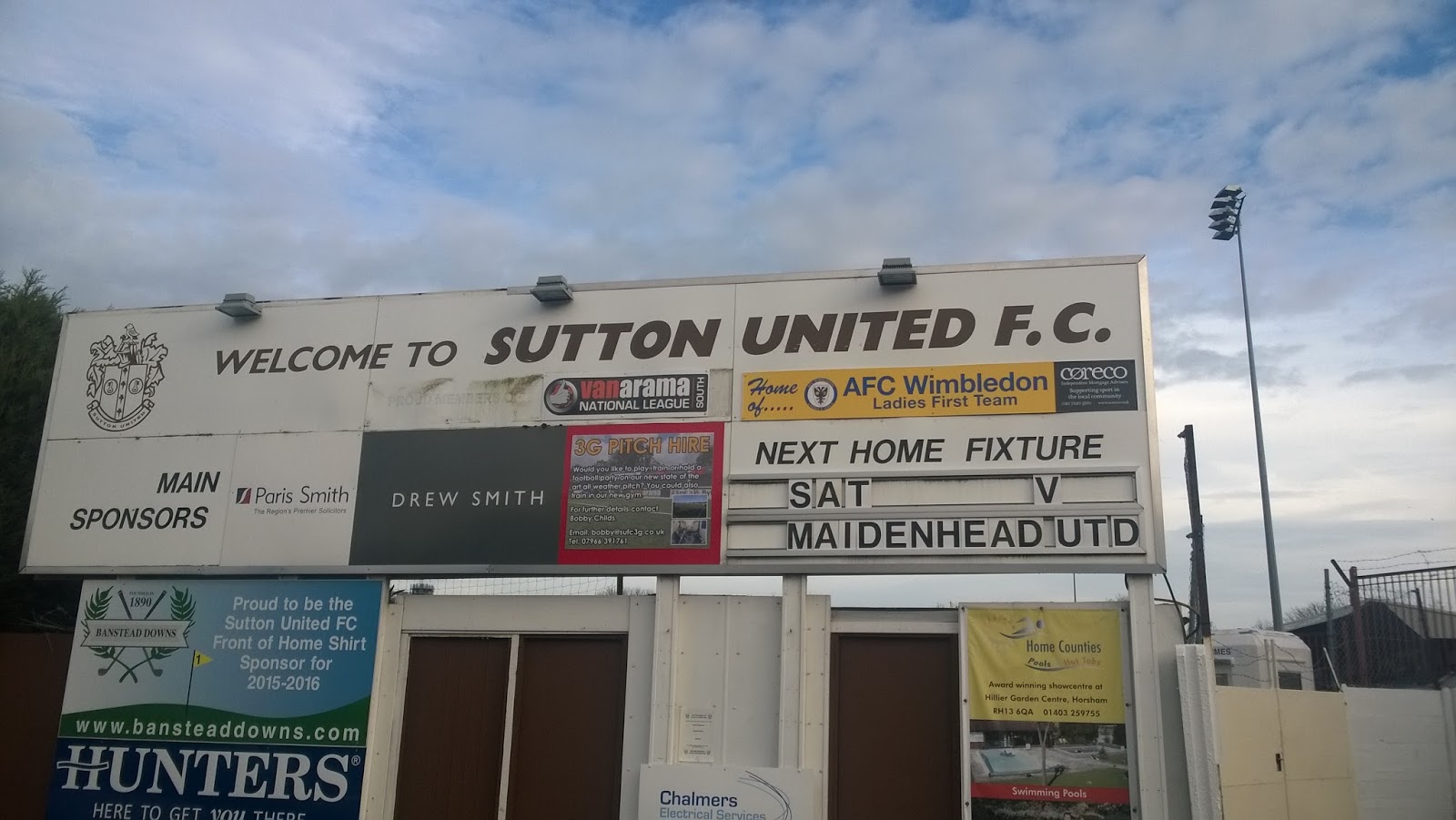 Lazy, half arsed filler shot.
It was arranged that the Firm Leader & I would be getting down the club a little earlier than usual. As we were making our way to the ground on the train, most of the conversation revolved around some of the bullshit that I watch on the internet. One particular article was about game show fails from across the pond. Something as simple as "What's the weirdest location you've made whoopee?", and the reply "My Arse" had us in stitches. We like our comedy high brow as you can probably tell.
The Firm Leader had to quickly pick up some snouts from Day's and was rewarded for this by being attacked by a bumble bee. A bumble bee, in fuckin' December! Arriving at the ground, we found the bar nearly empty although we were soon joined by Dogger Len Marky Mark. As he was joining us for today's festivities he also was out the night before and like the Firm Leader had gone and got a little bit munted. We were also eventually joined by likes of 4 Days, Lil' Chris & Wardy. There was even some surprise appearances from Juan & Chalmers! Must be fuckin' Christmas or summat.
One entertaining pre-match story came from the mouth of Marky Mark. Apparently a "friend" of his down that local den of thieves he drinks in, the Harvest Home, was describing a certain sexual practice with his nearest and dearest. He reckoned that there was nothing wrong with slapping some baby oil on his missus and sticking a bin bag over her. With a couple of strategically cut out holes, naturally. What he did disagree with though was wrapping her up in industrial grade bubble wrap.
And you thought the Gandermonium boys were weird!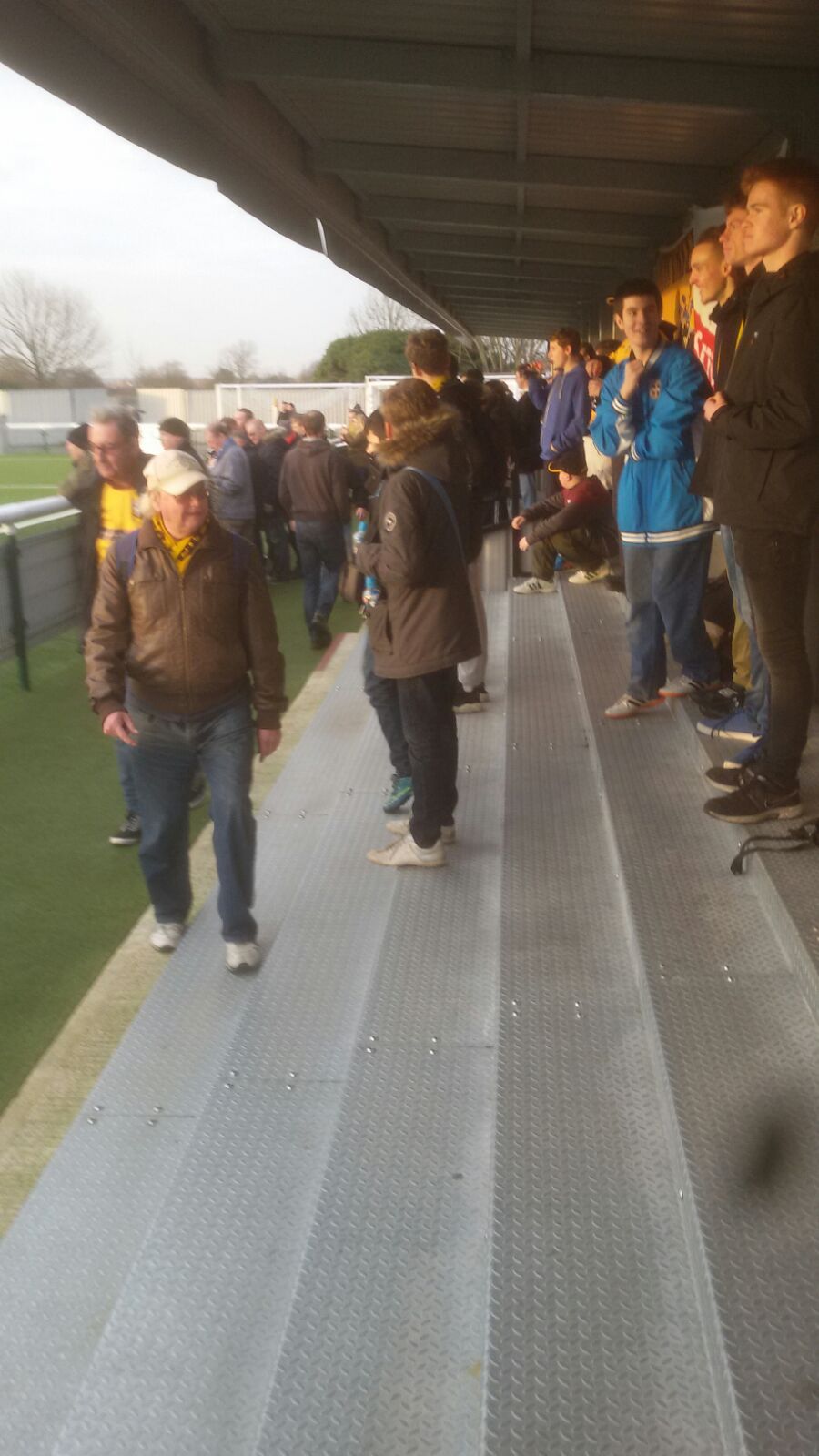 Massed Ranks
Worner, Amankwaah, Wishart, Beckwith, Cooper, Collins, Bolarinwa, Eastmond, Dundas, Fitchett, Fleetwood. Bench Warmers: Stearn, Gomis, McAllister, Downer, Shaw.
Sutton started again like a team that had won the previous four league matches. With Fleetwood & Bolarinwa on the wings, the pace was frightening at times. All it lacked was the clinical final touch to finish it off.
Bolarinwa had the best chance to put us in front with one effort. After chasing a through ball from Eastmond, he managed to take the ball into the box. Then with only the keeper to beat, he calmly took it round him. As the ball was travelling towards the now empty goal, out of nowhere a member of the opposition appeared in the way and the ball came off him and went out for a corner.
With half time fast approaching we finally got our deserved goal. With what seemed like a routine save from a Fitchett shot, suddenly the keeper spilled the ball. The quickest player to react was Bolarinwa. His shot might've been saved also, but the ball seemed to hit the keeper just on the chest as he dived to his right and ended up in the back of the net anyway. 1-0!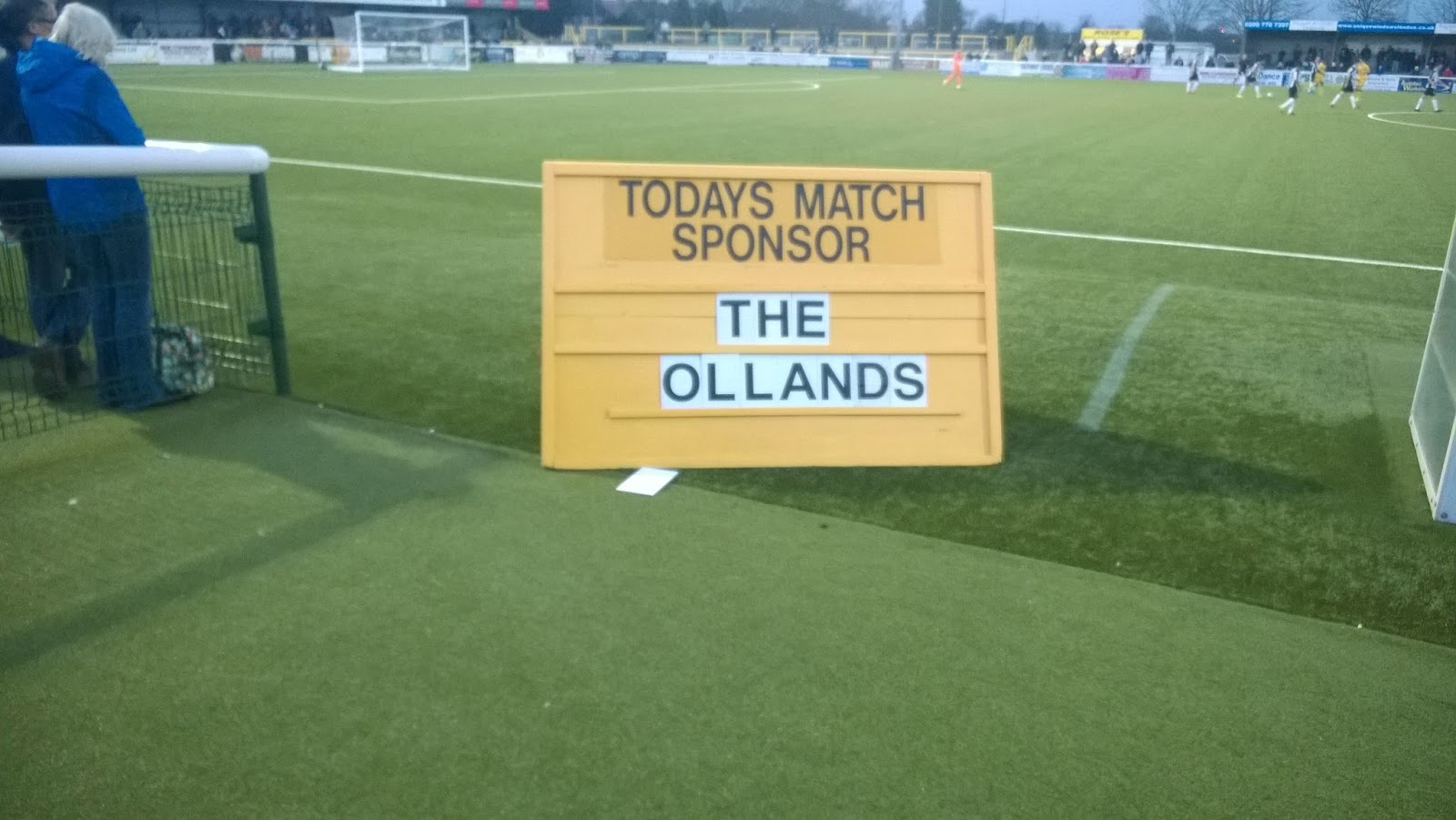 What Dukey calls the Netherlands.
Back in the Shoebox for the 2nd half, I ended up next to Juan and he seemed to be flashing the cash around again. You could tell this was the case by the fact that he'd spent £2.30 on a cup of tea & a marathon bar. The first attack of the second half nearly saw Sutton double their lead when a Wishart shot from just outside the box came back off the post.
With the hour just gone, we then imploded. Beckwith was at fault for the first goal when he totally missed a header from a clearance and before we knew it they were level. Three minutes later, there was another kick in the teeth. Watching the team switch off for a foul on Dundas, Tarpey once again took advantage & grabbed his usual goal against us.
McAllister & Stearn were brought on for Fleetwood & Dundas shortly after this. Stearn nearly got the golden start, but his shot came off the bar. Then with 15 minutes to go, we were given a lifeline. A clear penalty was given when the ball came off a Maidenhead defender's hand. Up steps McAllister and he leathers the ball towards the goal. 2-2! After this there were a couple of chances for both teams, but none were converted so they would have to settle for the draw.
Our lot can write?
After the match we headed back into the club for several more drinks. For the Strikers are Key draw we got to see the boat of Kiddo up on the chair and failing to win the kitty of now over £2,000. Waiting for Mrs Firm Leader to finally arrive to take him home, some of the boys tried their luck at a spot of killer on the pool table. Of course, as you know I'm personally not a fan of non-contact sports and decided to give some words of encouragement from the side-lines instead.
Rather than hitting O'Neills straight away after stumbling out of the club, it was decided to hit up the Cock & Bull first for a change. Everyone made it in with ease except Marky Mark. Apparently according to the male female bouncer he was 'clearly inebriated'. But after some brief negotiations we still managed to sneak him in for a cheeky pint before he called it a night.
With Mr & Mrs Firm Leader dancing the night away, it was time to eventually pop into O'Neills for several more drinks. Here I realised that I didn't like Vodka & Tonic. Eventually we had to make tracks and not before a visit to one of those late night Turkish eating places. So, on to Concord in the FA Trophy and the chance to get into the first round, about a month after everyone else. Lets just hope we don't have another funny three minutes!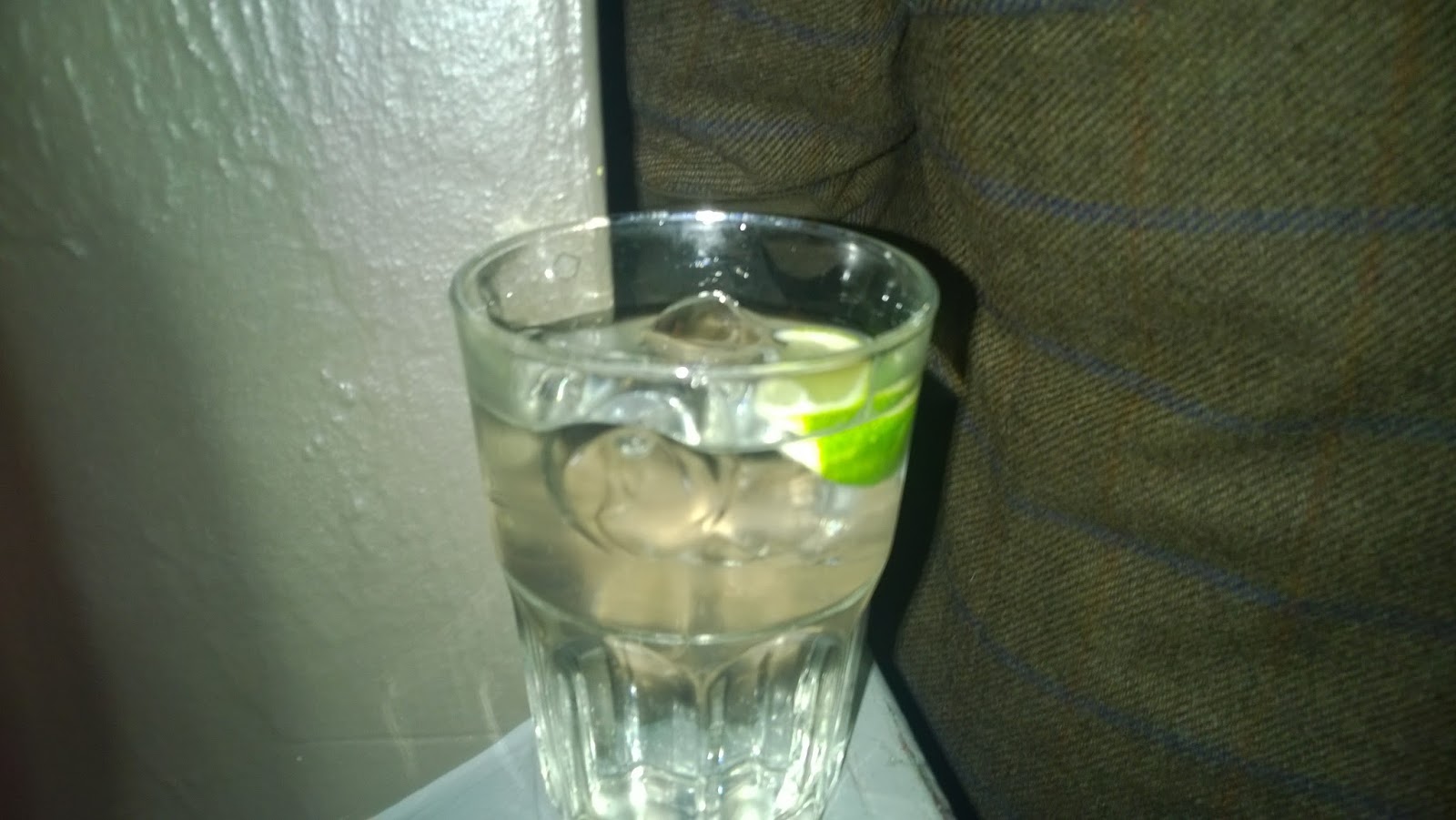 Dukey don't VaT.
PS: Of course this wasn't to be the end of all the frivolities. As you may or may not be aware, I do have something of a secret habit. Well it not that secret in fact. On more than one occasion, I've been known to order various things off that website Amazon (and none of that sexy time stuff either!). Well, Saturday wasn't going to be any different as once again stuff was ordered.
The fact of the matter is, I never seem to realise I've ordered any stuff until I see a confirmation email several days later. And once again I'd received one. Saturday night's order seemed to be DVDs. But instead of ordering just one bleedin' DVD, I managed to order more than that. No not two, three, four or even five but fuckin' eleven of the lil' bastards!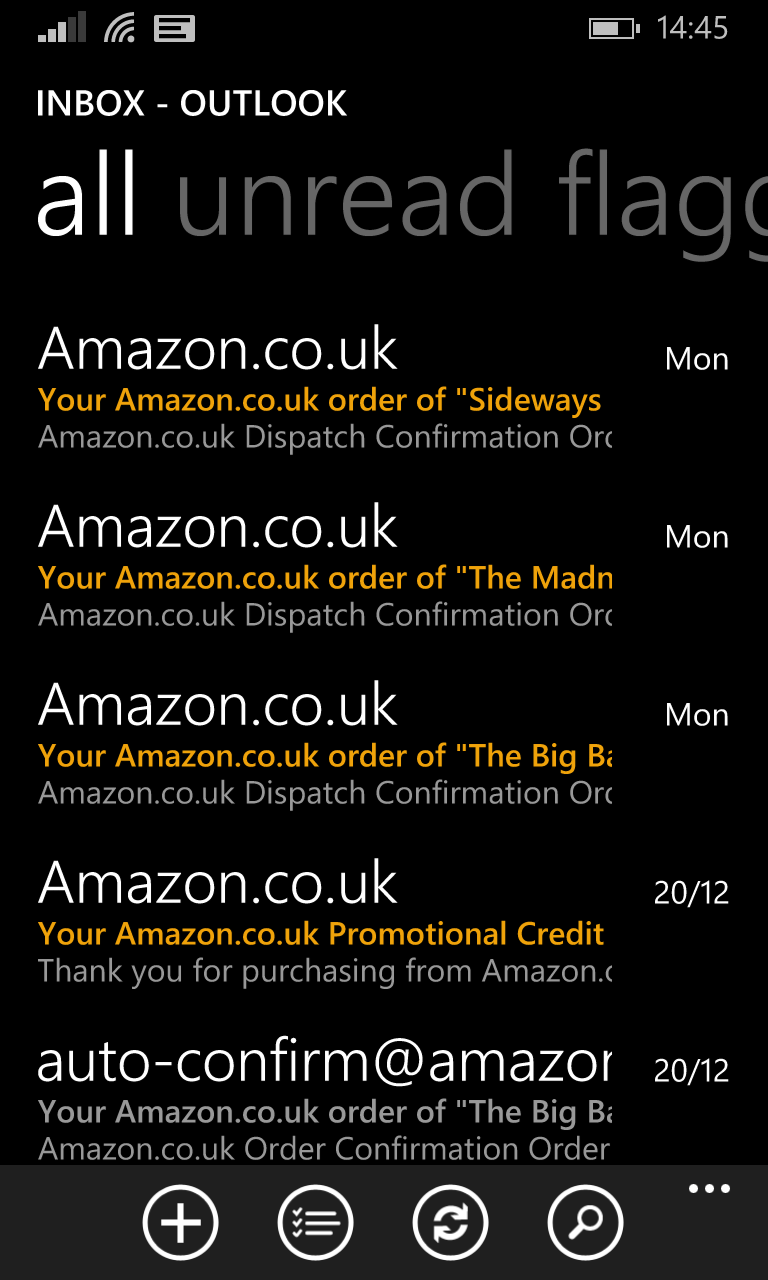 Some of them you could see how I came to order them. 'I.D.' Is an obvious choice to make, even though I already own it on VHS. 'Blown Away' is a Jeff Bridges and Tommy Lee Jones IRA/Boston action thriller, that is also just about acceptable. But seriously, WTF? 'Men in Black'? Clearly I'd too much to drink that night. But also, 'Sideways'? What in the hell is 'Sideways'? An Academy Award Nominated film apparently. So if it doesn't have any nippleage in it, I'm going to be very disappointed. Still, I suppose its some stuff to watch over the Christmas period.
Duke
Att. 790