I'm sure we've all been here before. For last season's opener I made a little ditty about being like the clap. Well to be honest, if we've still got it then we really should seek medical help. Even if we ask Dr Bell for some advice, then we will be heading in the right direction. But, lets not get bogged down into the world of sexual diseases and continue on with why you read the blog in the first place (if only we knew why).
We're back. Sutton United's number one independent most popular blog. To be honest, we're Sutton's only blog but that still means we're number one. So where were we going for today's trip I hear you ask. Well, Winchester of course. And like last season's opener it was down to me cover it for the boys.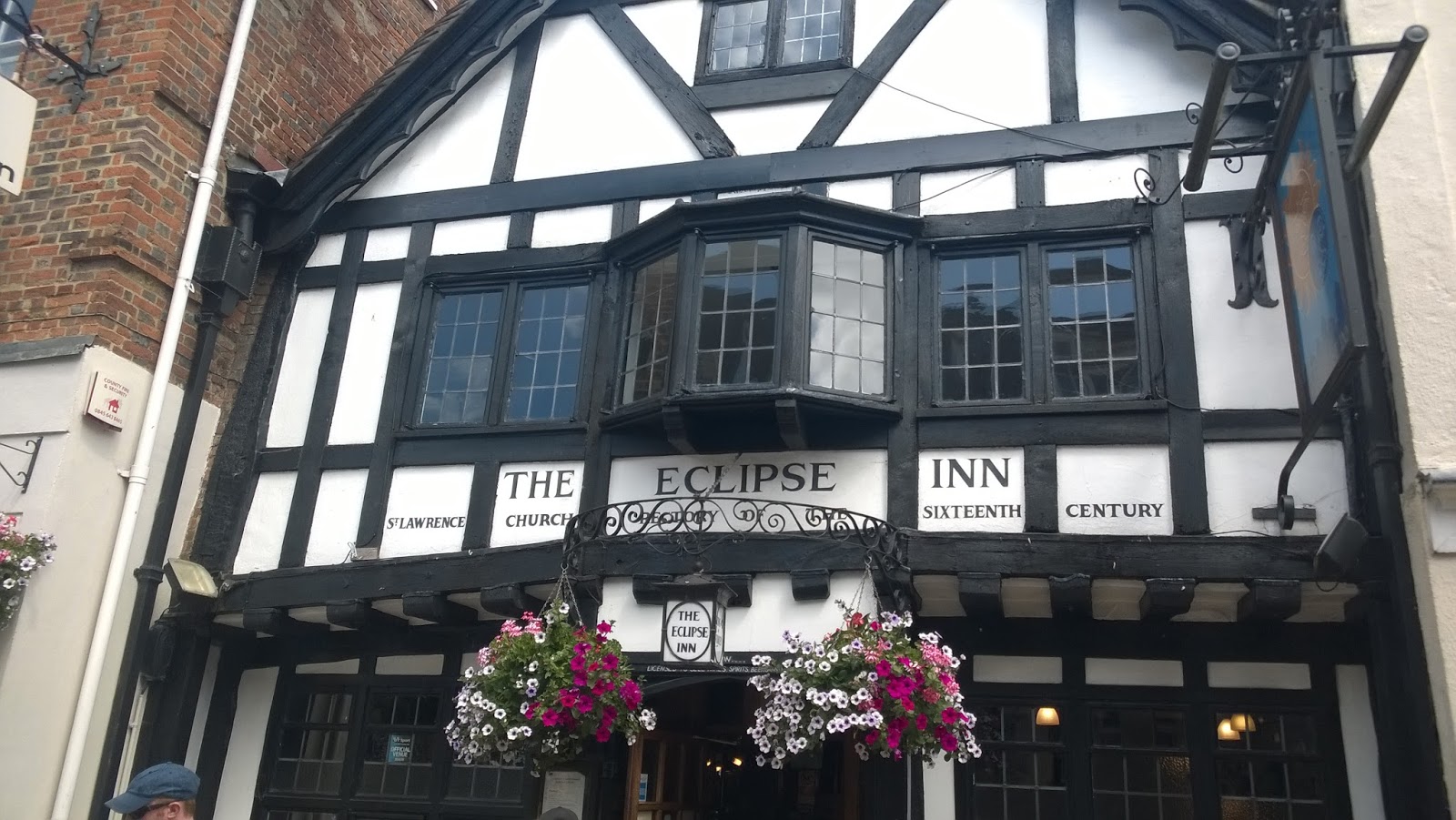 |Bit dark in here innit?
With most of the gang keeping it on the down low, there appeared that there wouldn't be many of us. So of course it was a surprise to see Taz wearing his purple TeBe top when I was also wearing my imitation purple Fruit of the Loom top. This wouldn't have been an issue except we had done the same thing during the week as well. Now it's just getting weird.
The 0931hr Carshalton took The Firm towards Clapham before we jumped onto the next train towards Winchester. With standing room only, some of us had wait in the wings until seats became available. With the time approaching eleven we found ourselves in the first pub of the day. And rightly that pub was the local 'Spoons.
Now throughout our drinks a visible sign of the age that some of the boys are getting on a little bit reared its ugly head. For some bloody reason the conversation of Taz's recent excursion to the US of fackin' A turned towards a visit to the local laundrette. Now there is nothing against laundrettes but this is a type of conversation you wouldn't expect from the likes of us.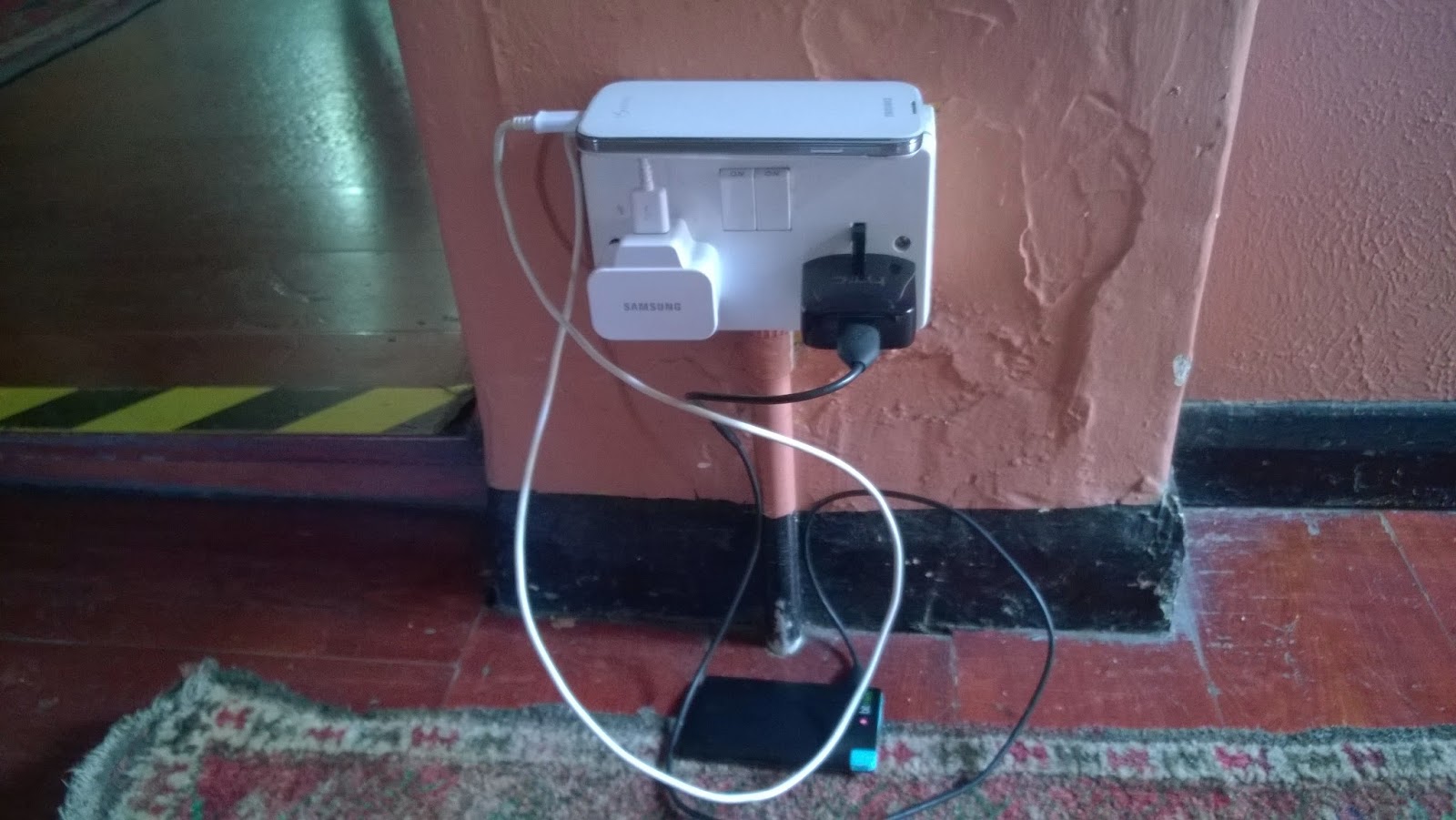 CHAAAAARGE!
Next on the list was The Eclipse Inn where we managed to sit outside and admire the local talent. There was even a Where's Wally hen party on the prowl. But before long we begun to make track to the Black Boy and several more pints. After sorting out some cabs and giving ourselves plenty of time we arrived at the ground and the expectancy that today should see a victory.
First Half: Worner, Amankwaah, Spence, Beckwith, Collins, Wishart, Spillane, Southam, McAllister, Fitchett, Bolarinwa.
Attacking towards the clubhouse in the first half, it didn't take Sutton long to open their account. After a couple of close shaves, Fitch got his head on an Amakwaah cross and guided the ball into the back of the net. 1-0! That made a change from last year when we went down 1-0 in the first half.
With the wind up them Sutton begun to put more pressure on the Winchester goal. It didn't take long for us to grab another goal. McAllister and Micky were doing some quick footed work in the middle of the pitch that gave Micky plenty of space just outside the box. One coolly timed shot and it was in the back of the net. 2-0!
The rest of the half saw Sutton create a lot of space and the gulf between the teams was clear. Still with the weather playing a factor it wasn't the quickest pace i've ever seen at a game but it was still quicker than watching Juan try and go up some stairs!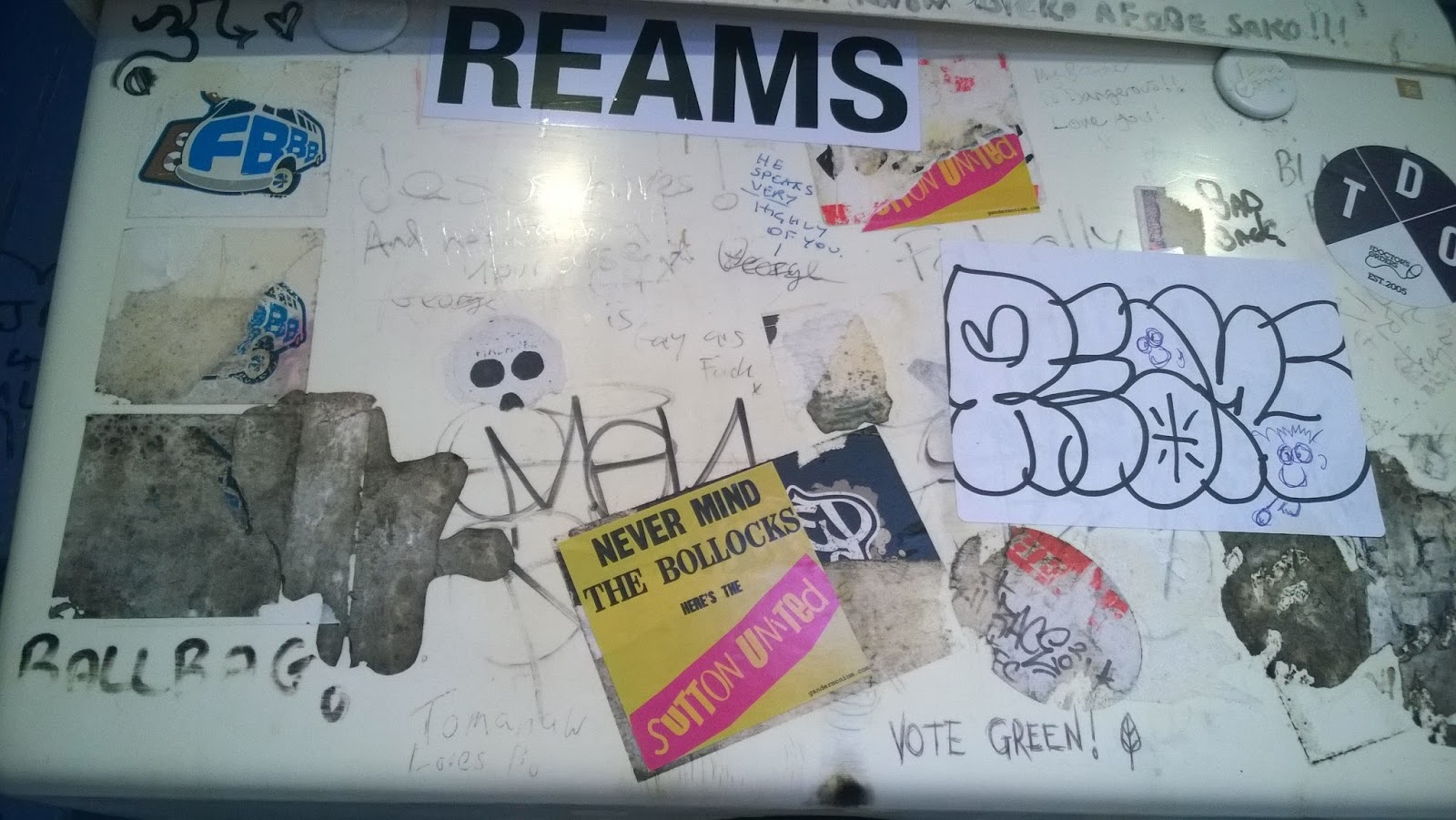 We're baaaaack!
Second Half: Shaw, Downer, Spence, Dundas, Hippolyte-Patrick, Fleetwood, Spillane, Wright, Salama, Galbraith, Munro.
Second half and another team took to the field. With this team a little younger and a little leaner the game seemed to be a bit of a mismatch. Winchester had there best chance of the match at the beginning of the half but Shaw was well up to the task.
One of the new fellas, Wright, did impress me with some of his football skills. He did eventually get a goal when he latched onto a through ball from Fleetwood. Beating both centre-backs he then turned it around the keeper and slotted the ball home into a open goal. 3-0!
With time running out we got to see big Hamish Galbraith grab another goal with some poor goalkeeping lending a hand. Expecting him to just catch a Fleetwood cross, we were all surprised when he dropped it straight into the mush of big Hamish. To be fair he didn't realise himself and the ball sailed happily into the net 4-0!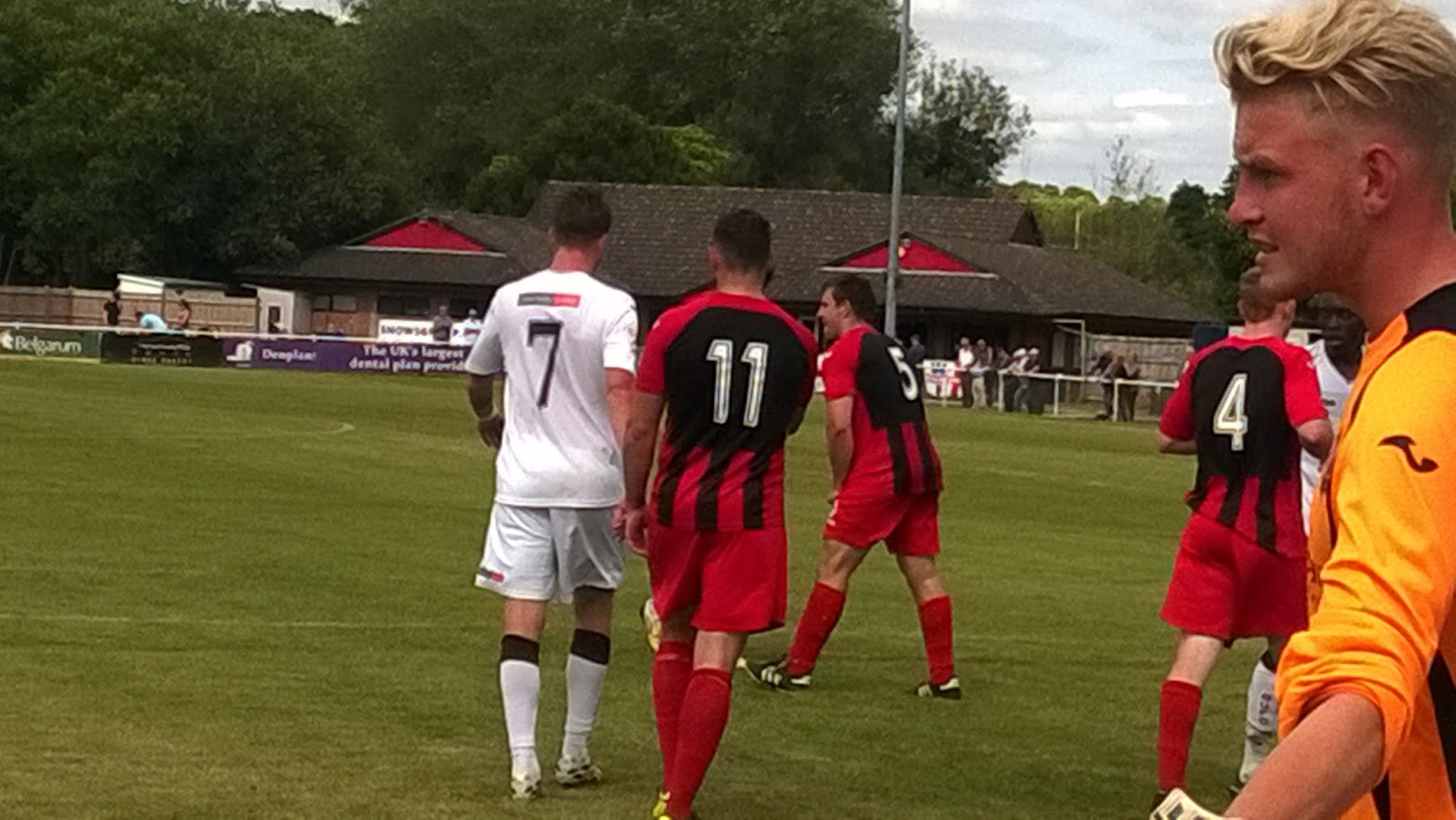 Dukey gets abstract.
So it ended with a simple 4-0 victory and a comfortable exercise to start the season with. No doubt there will be harder challenges to come by. Back into the clubhouse and having to drink cans of whatever we could get our hands on we devised a most simple plan. Back to the Black Boy before heading home. I do remember meeting some random Winchester supporter who's boy was a Hertha Berlin fan, but then again, I could be dreaming that.
Most of the conversations seemed to move around which season in the Ryman did we prefer 98/99 or 10/11? My vote was clearly 98/99. After some time we decided to make tracks back to civilisation (via a stop off at the local co-op) and back to Sutton before once again drinking more than a fair share in the local from home O'Neils.
Well that's it from me, and that is the start of ten months without having a Saturday off as we all watch the trials and tribulations of this unique football club. As like last year for some reason only known to Our Lord Dos, we are to play two games in as many days. For that game we've got none other than Juan "cut my pizza into four slices because I can't eat six" Sheet jumping into the saddle.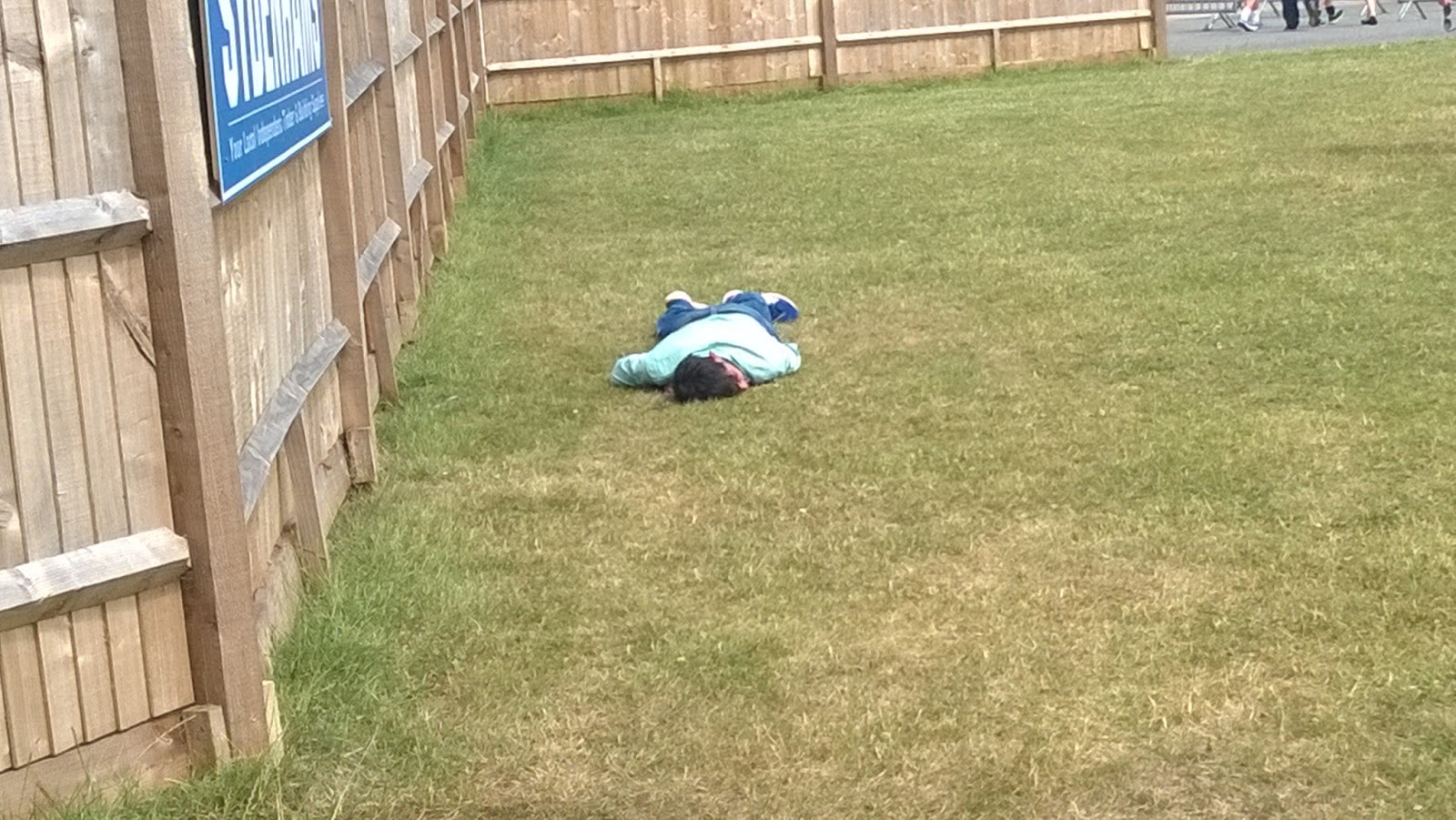 Amazingly not one of our lot!
Duke
Att. Couldn't find it!