A woman sends her clothing to the dry cleaners. When it comes back, there are still stains in her panties. The next week she encloses a note to the cleaner: 'Use more soap on panties'. This goes on for several weeks, with the woman sending the same note to the dry cleaners. Finally the cleaner responds with a note: 'Use more paper on arse.'
Boom! Boom!
Just a little icebreaker for you there to lighten the mood a touch, because this is going to be a tough blog to write with what we experienced. Ebbsfleet is the match for this little write-up, and to get a sense of last time we were there, I look at last season's effort. Bollocks! Only a piece of drivel written by yours truly!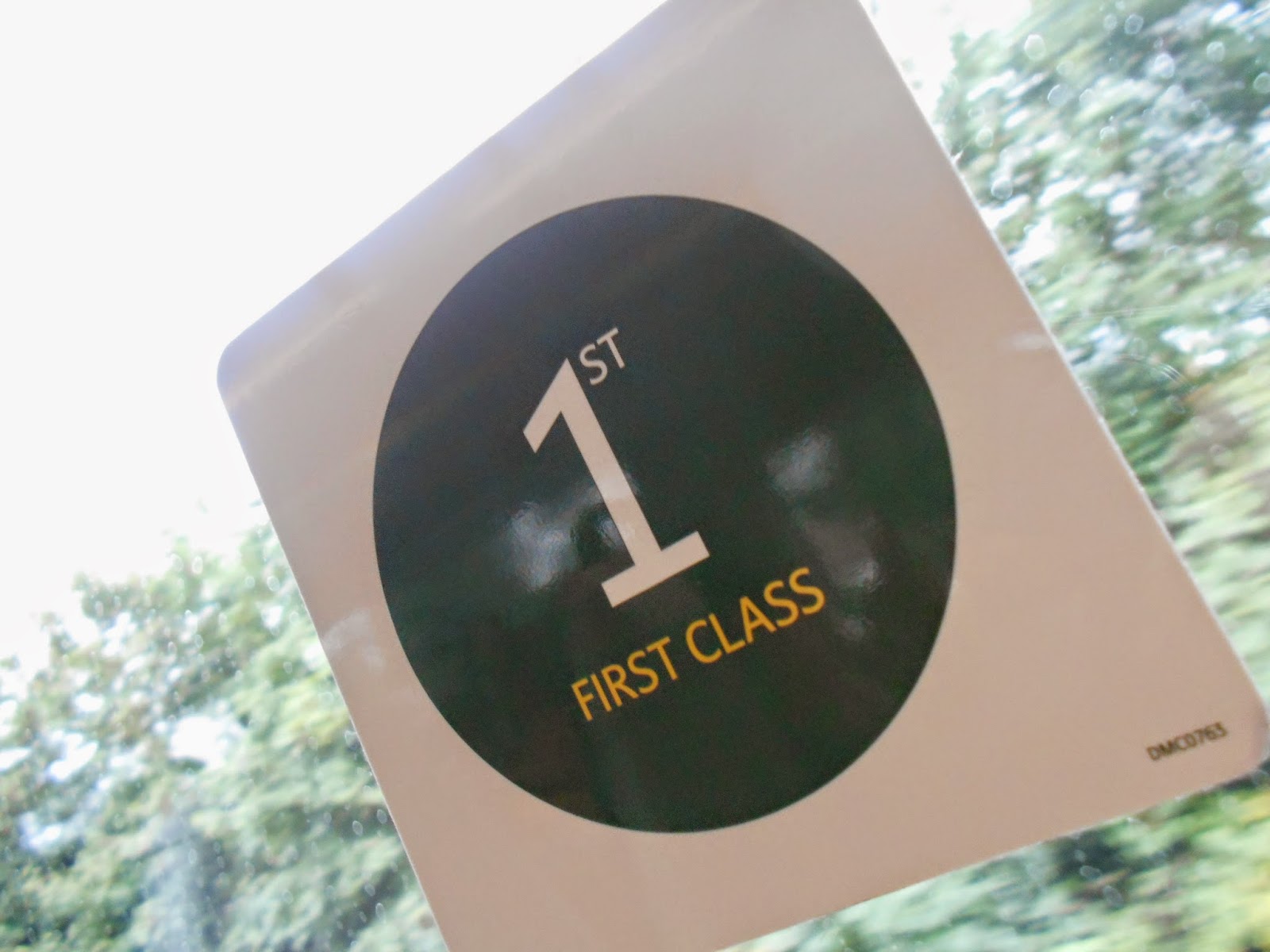 Closest we'd see all day…
That was the game were we not only spent several hours drinking with the Dover & Dorchester boys all over Euston and beyond. Some of us also had to get two night buses home, luckily the latter one terminated at Sutton, so I was never in any danger of becoming the self-styled Duke of Hassocks just yet.
We also were in the torrential downpour through the second half, and the thirteen of us became what one football neutral called "true football legends". It was also asked by one of our own half time leaving, constant moaning, negative wind up merchants: "Who are those idiots standing behind the goal in the rain?". I have to add that he wasn't there and had watched the highlights on YouTube.
The train I was due to get was the 1011hrs from Carshalton, but unfortunately for some unseen reason that train was cancelled. After a quick dab in the old mobile I found out that the rest of the group were screaming "every man for themselves" and to meet up town. Waiting for Taz to arrive I spotted a rather chirpy Wardy coming out of the station.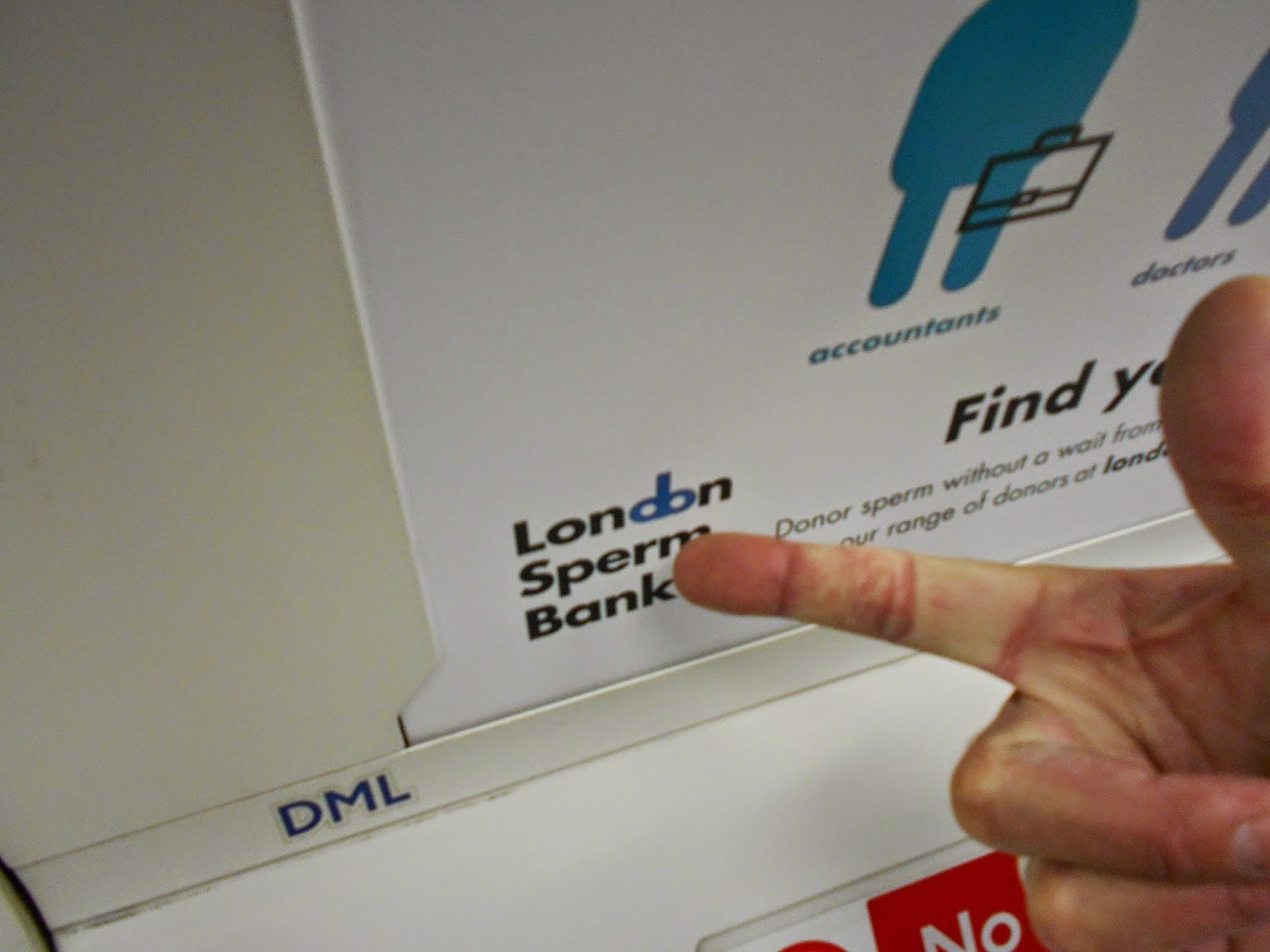 This would have looked a lot worst if we'd cropped it!
A quick fag and a bottle of water later, Taz had come up with a solution with the help from Liam behind the jump. Head back to Sutton, get the fast train to Victoria and then tube it to St. Pancras. The journey ran near enough smoothly with only a couple of issues getting through barriers and I even received a gift from Taz as well.
Arriving at St. Pancras we walked outside to be welcomed by a mass of old bill standing around. Were they for us? Had our reputation preceded us? Alas no, Forrest were due to play at Millwall. A quick heads up to Mr X found that they had in fact got off the tube at Euston and had made the quickest dash to the nearest boozer 'The Royal George'.
As we walked towards the pub we saw three fellas coming the other way sporting a red & white striped football shirts. My first thought was Stoke, Wardy had bagged for Sunderland. Taz, sporting a cheeky smirk, knowing full well that they were actually Athletic Bilbao. Most of the Firm was already in attendance and had even snagged who I think was Denzil off the telly. The first cider of the day was a crisp light Aspall's that hit the sweet spot.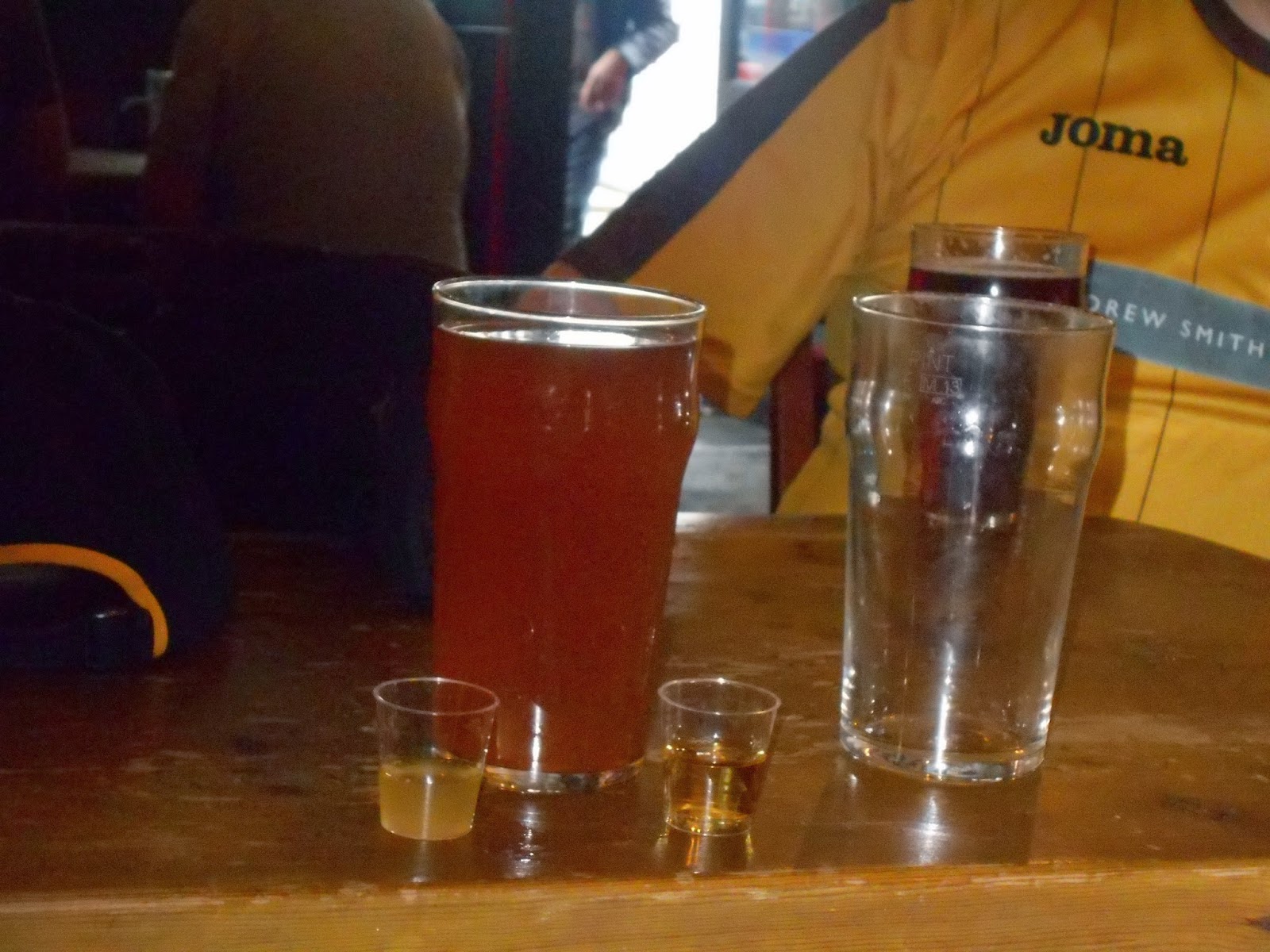 'Orrible Cider.
Another quick pint downed as we decided to head onto new pastures. The Bree was next and we headed over to a pub we were familiar with. Some of the members decided to play the old "Give the cider drinkers the worst possible drinks" game to much of their amusement. The first choice was alright, I think it was called something like Farmer Giles Farmyard Piles and was a fruity number. The second choice was made by Wardy who gave me some devil's concoction that tasted liked it'd been strained through a tramps sock.
With time running out I had to ditch the remains of it as we headed back towards the station. Letting Mr X get the tickets was a gamble compared to last year but the boy done good and before you know it we were eastwards bound. Getting the fast train meant that within twenty minutes and going through three tunnels we would be in Ebbsfleet.
Lets face it, the place looks like one of those post-apocalyptic video games. The amount of concrete around and over sized car park with the sheer quietness that spread over this desolate place. Arriving at the ground you could see that there wasn't much of anything around it with there not being a pub but just a kebab shop.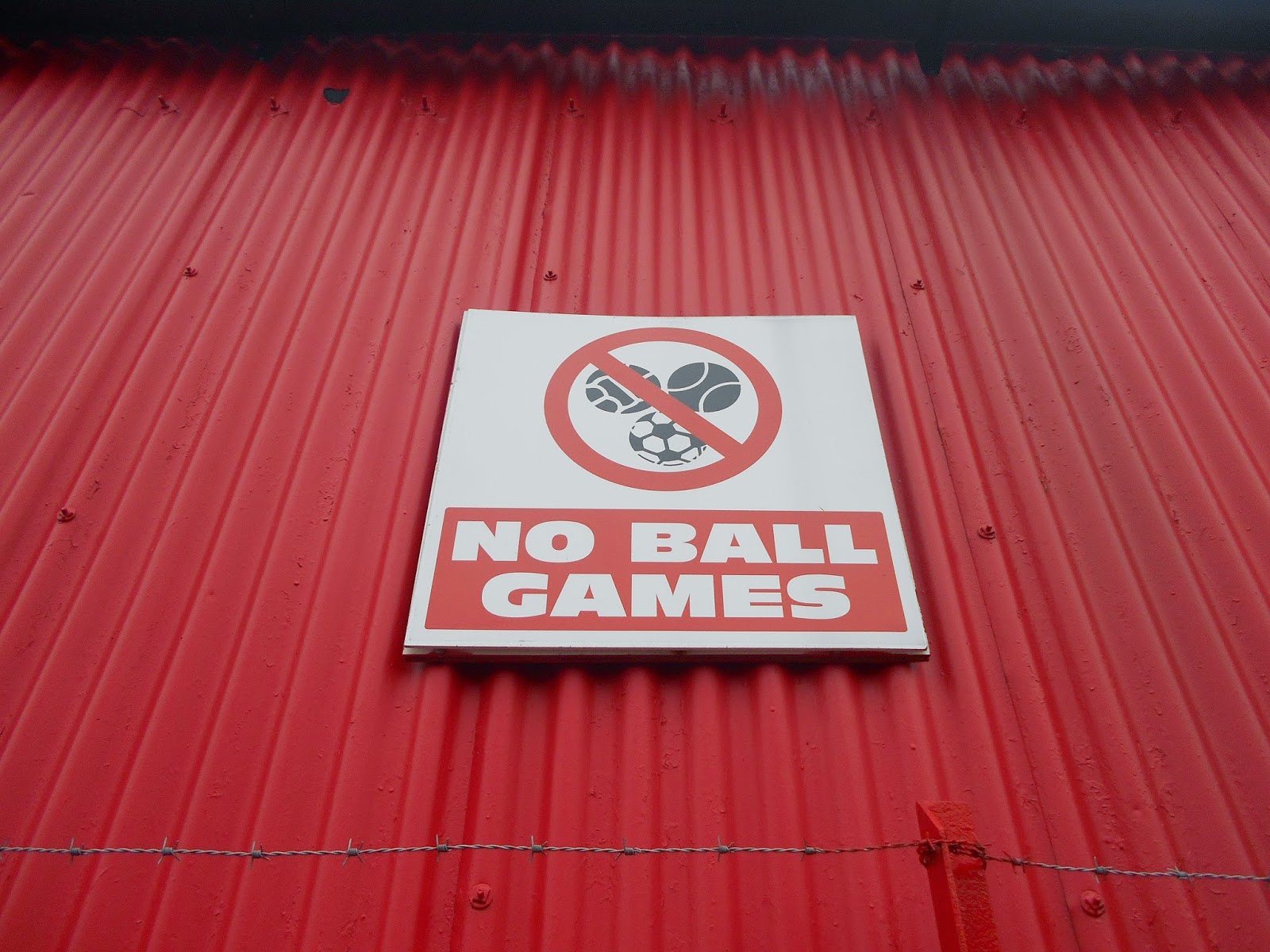 Won't be a problem where we're concerned…
Julian, Amankwaah, Evans, Spillane, Hart, Clough, Haysman, Wellard, Dundas, Kuffour, Binns. Bench Warmers: Lockwood, Osborne, Bignell, Lovelock, Lawrence
With Sutton wearing the unusual choice of away shirts and home shorts & socks the first twenty minutes were going to be the only time we remained on a level footing. Even though we never managed to create a shot on target we did seem comfortable. The only chance fell to Ebbsfleet who hit the bar with a header after a very blatant handball that wasn't given.
The first gut punch came around the twenty minute mark when a scuffed Ebbsfleet shot in the six yard box fell to Cloughie, who then mis-kicked his clearance to another fella who smashed the ball into the back of the net. Minutes later our misery was compounded further when the following Ebbsfleet attack was not met. A simple throw into the box was not met by any defender and our nemesis Bricknell had time to simply tuck the ball into the back of the net.
Two nil down in another game this season, but this time against stronger opposition. We did manage to gather one or two half chances but did seem to struggle to get our own act together. We did manage one shot on target the whole half when after some good link up play between Kuffour and Dundo had Jo with the ball just outside the box with the keeper scrabbling to get back on his line. Unfortunately his attempted lob was more of a simple pass back.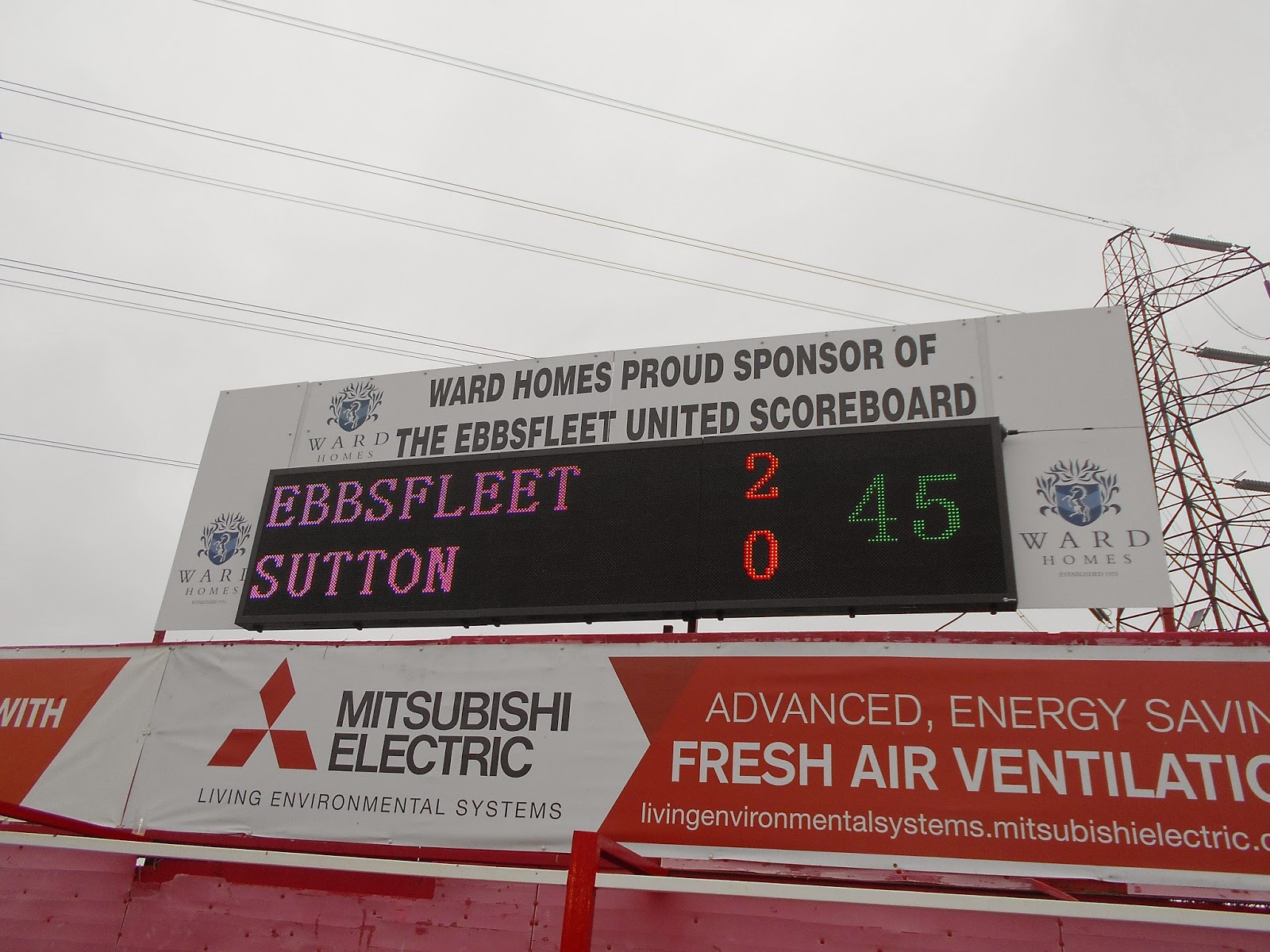 These are no fun when you're not winning….
Second half we moved down to the open end and some non-alcoholic refreshments. Wardy had managed to wangle something apparently curry like but it did miss that little spice called pepper that I love so dearly. We also had some issues with the flags, One of the them was on the barrier to the front tucked in behind the advertising board. But apparently that still constituted covering of advertising and had to be removed. When asked if the large flag was ok, he agreed, only to be told five minutes later that this to had to be removed. Its funny they didn't mention this last year in the rain?
It took only seven minutes to end this contest when once more our defensive frailties were shown up again. Not picking their men up for a cross saw Julian save the first header from an unmarked player but couldn't prevent our nemesis Bricknell from a simple tap in. Why we keep letting simple defensive errors turn into goals is beyond me.
After that Our Lord Dos decided to make a clean sweep with Evans, Hart & Kuffour being swapped with Bignall, Lockwood & Osbourne before the hour was done. After that the game much was dead with Cloughie probably having our best shot with two headers he failed to get on target and several half crosses not meeting their targets.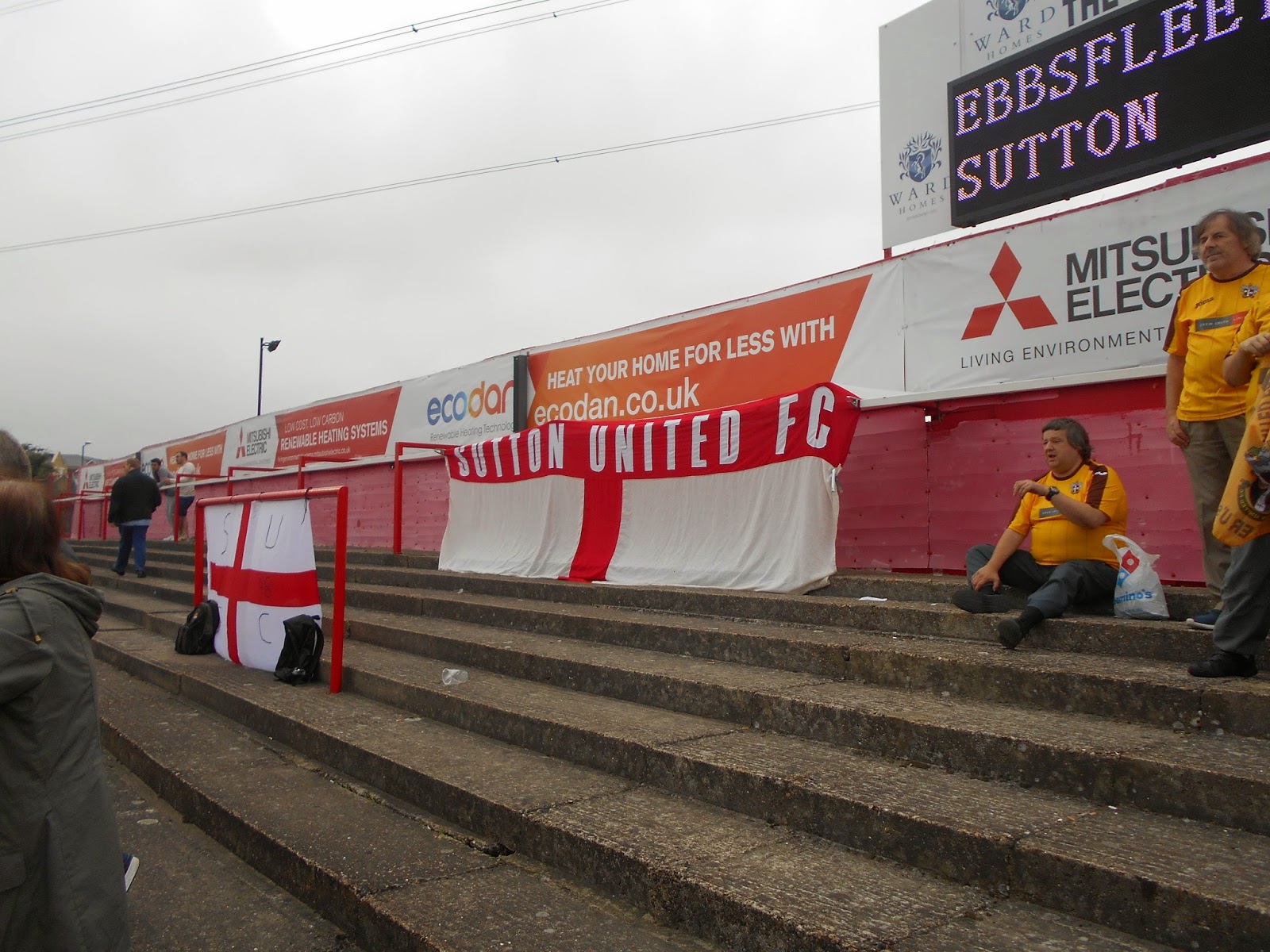 Shit flag hang.
I think the game was really a disappointment after some spirited performances recently. It does appear that the chances we could create last season are not happening this time round. Too many times the wayward ball forward is sent with no thought or purpose from the middle of the park. I also still think that having Micky & Wellard in the middle is not the right combination or at least not working at the moment. You can see there is some justifiable frustrations from some of the supporters now being made and to be honest they have every right to because they loyally support this club to the end.
Instead of drinking in the bar some of us headed straight to the station to get out of Dodge. Unfortunately in the confusion some of the others went to the club bar to sulk. So instead of waiting for them we jumped on Daley Thompson and headed back to civilisation and beers at the Euston Tap. Also on the train was little Joe and Lob Scouse who after Sunday's game between Leicester and Man Utd will be hoping for a Wigan win come Monday night.
Well I say Euston Tap, I was forced to head across the road to the Cider Tap to get my fix. Arriving to the bar I asked for the first cider on the list "sorry that's gone" replied the buxom barmaid. I then asked for the next one, where she started pouring it. but before hitting the half pint mark the flow stopped. "Sorry" she replied, so it was a third choice cider for me. After everyone else had finally caught up with us, riding Fatima Whitbread along the way, we moved off back towards the Bree Louise. That pub has changed, last season it was full of football fans, but this year it seemed to be changed into one of those yuppie places with people eating food and talking all posh like.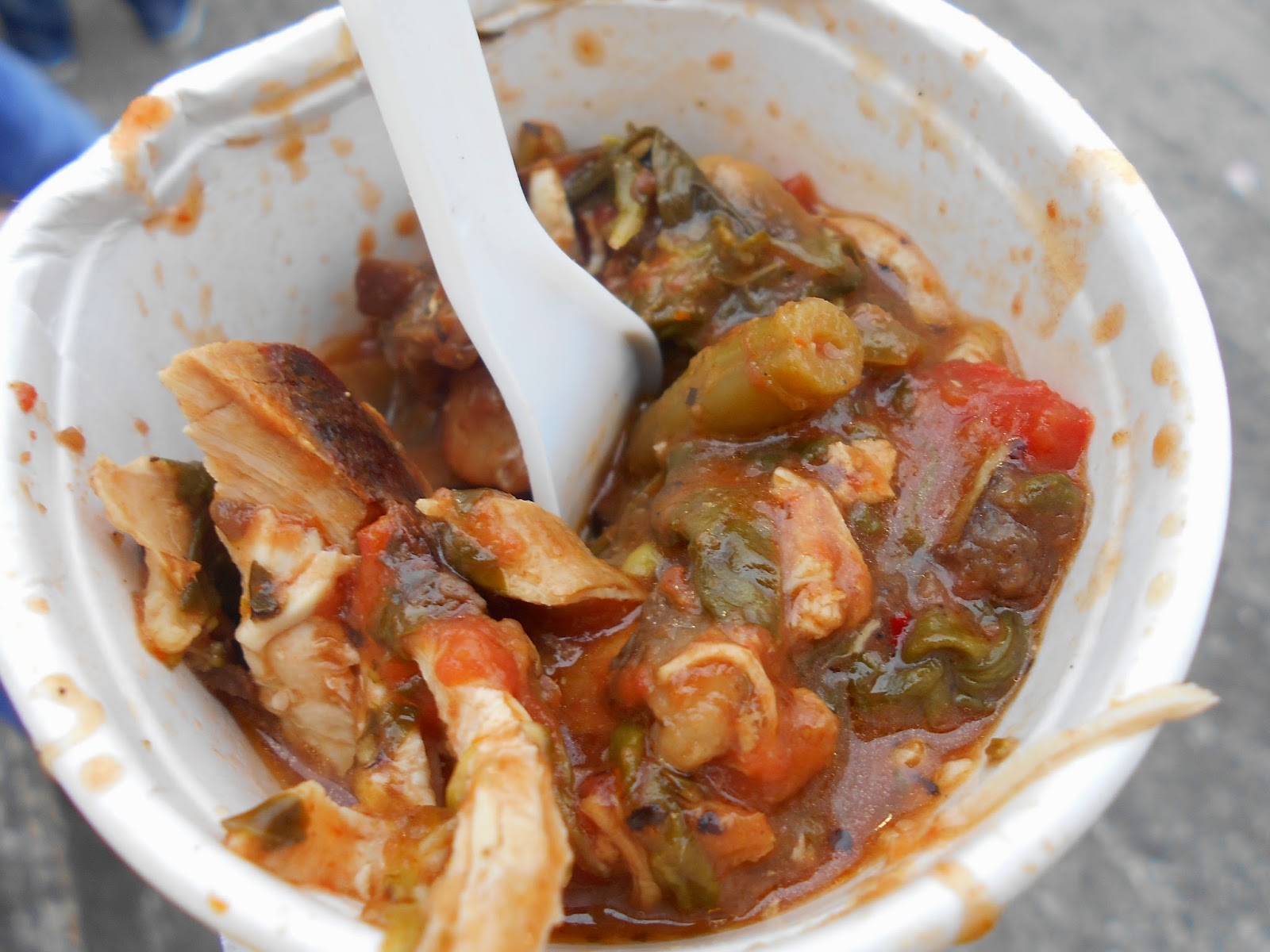 Goop.
After suffering enough we headed for a couple more around the corner where we managed to gatecrash a Euston train drivers reunion drink up. To be fair they had some good stories and offered us some free food. And besides we spent most of time outside talking to some crazy bird from Wolverhampton and some fella who reckoned he was the chauffeur to the O'Jays.
I'm not too sure if it was just because the O'Jays were playing on the jukebox or he was telling the truth but when he commented that his two bedroom flat was worth around half a million big ones, I felt it was about time to make like sheep and get the flock out of there. With Taz and Mr X still talking to a Welling friend of theirs Me, Wardy, Dr Bell & Croc decided on the best way home, eventually ending up at Victoria.
With time to spare we headed upstairs to the 'Spoons to get some refreshments. Dr Bell decided to catch an earlier train, leaving the three of us gunning for the 2201hrs train back to Sutton. This might've been an uneventful journey hadn't we not got chatting to some student and decided to check out her homework.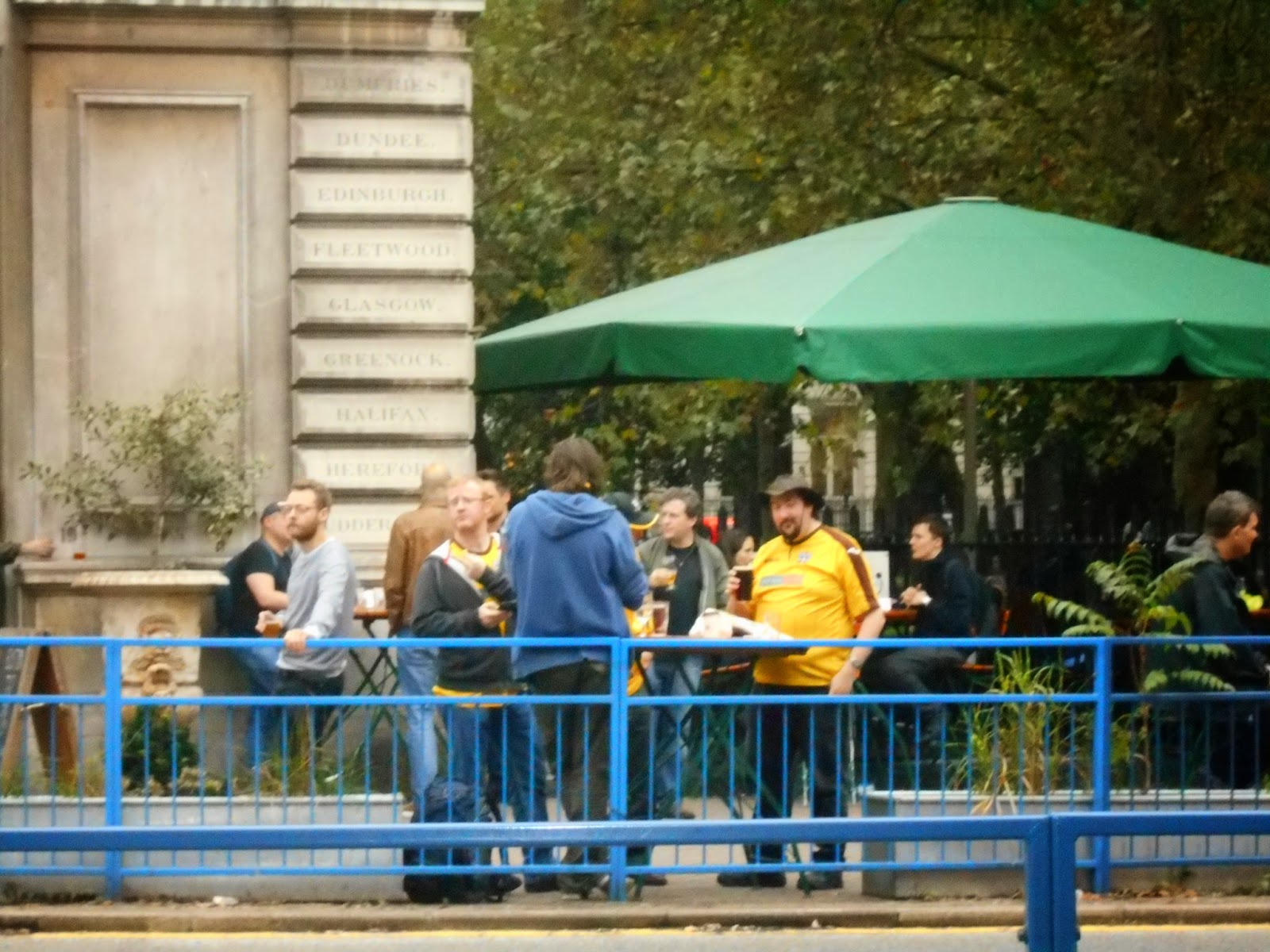 Pub apartheid in action.
Using my grasp of basic biology she was mildly impressed with my knowledge of the basic plant cell. I was convinced that a cell contains six features. She was mature enough to let me know that at high school level that was enough to know but not at A-level. I'm still not sure she believed us when we tried to convince her Wardy was a geography teacher!
Eventually getting to Sutton we headed towards O'Neils to get some refreshments. The band playing were ten times better than last time. Finally Mr X arrived without Taz who decided to call it a night, not long before we all decided to keep our strength for next week's FA cup trip north of London.
Yeah FC Romania next week in the FA Cup. A team playing in the Essex Senior League, the equivalent of the Combined Counties. If we were to lose the match it would constitute a cup shock. Quite frankly I would be disappointed with a draw, and would no doubt show my opinion, like others at full time. But I remain upbeat and feel that like before Our Lord Dos can pull it out bag. Come on Sutton!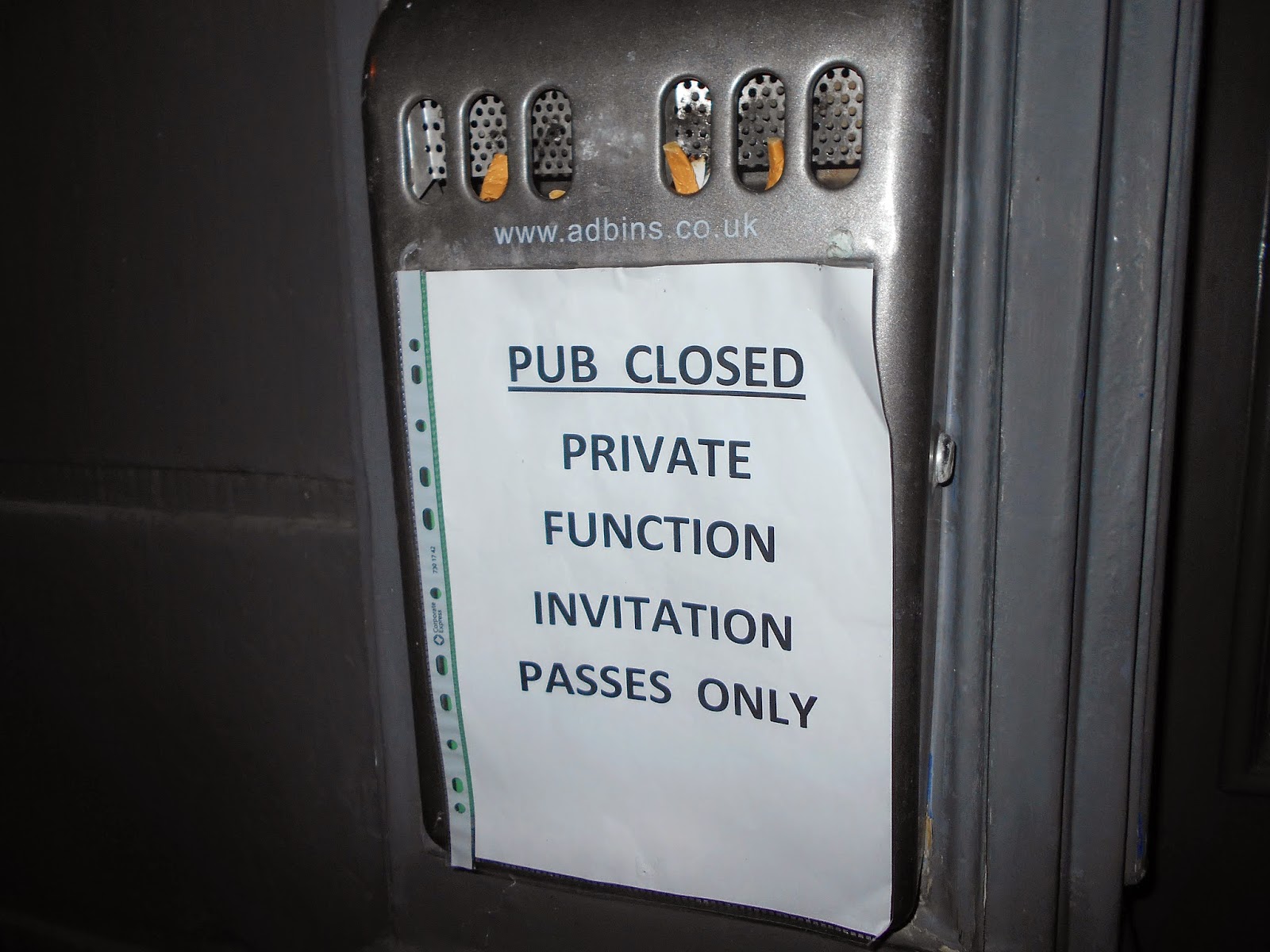 A true nightmare….
Duke
Att. 879