I think my ticker will pack up by the time I'm 40…..
And that is not just because of the smokes,booze and loose women, it's because of the agony and the ecstasy of watching my beloved team week in and week out!
The second of my weeks off has been a somewhat stressful affair, a daily viewing of A Touch of Frost and Only Fools can be quite hard on the eyes and with this not only being even half way through this week and already I have still have failed to find the fishy from Saturday and finally I have invested in a Habitat chair…..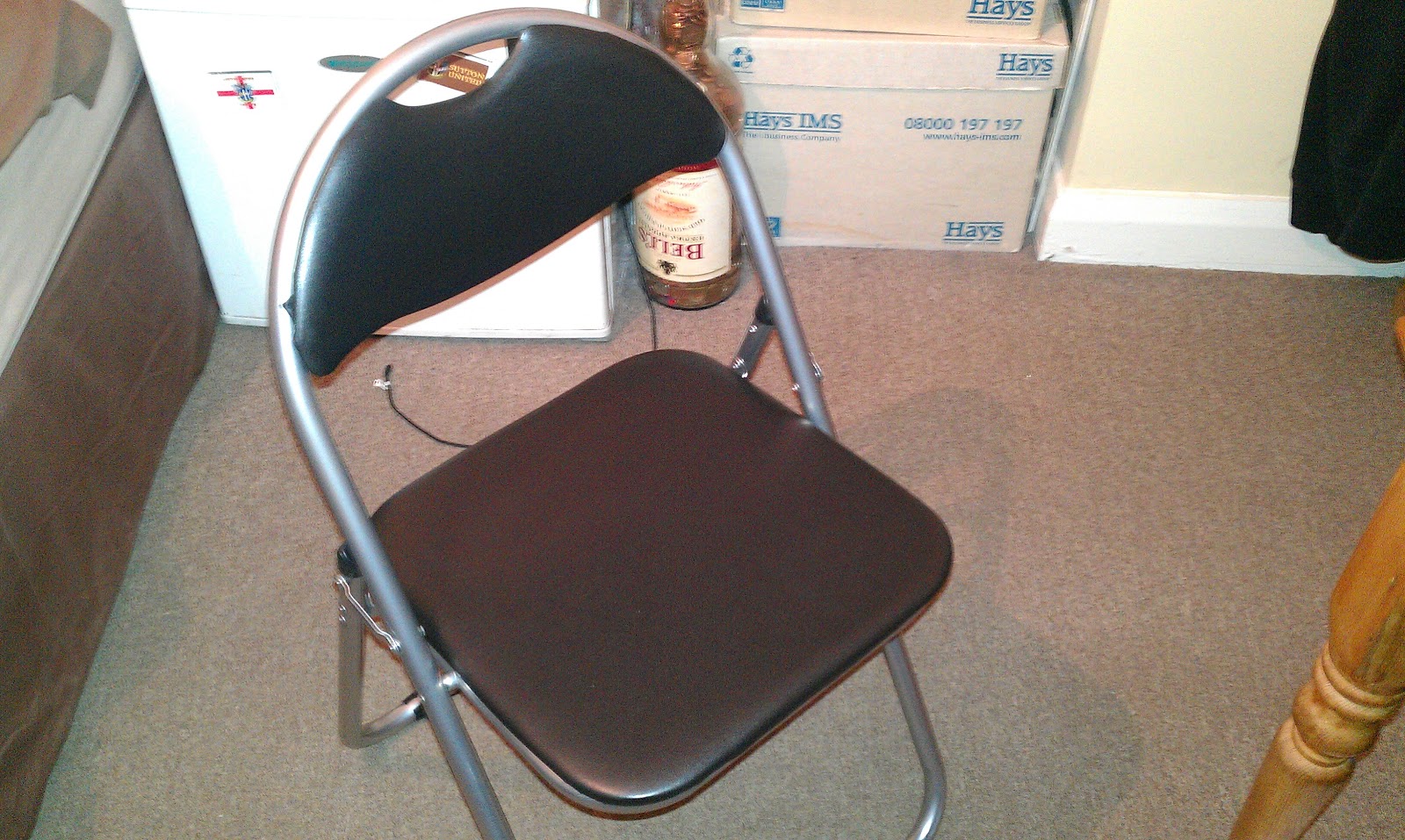 Quite timely as Duke will need a sit down after the Bromley game….
…£10 from Argos of course! And this has been the highlight so far other then hearing the result coming from Wey Court last night, and a certain couple of official results from my university.
So on to tonight and in the now customary fashion I have become accustom to once again I play the good Christian and spin over to Banstead to pick up Juan, not only that I hand him 200 large for services render as well, it is here he tells me the line up for the game
The line up looked like this: Lovelock, Boats, Rent Boy, Stuart, Downs, Trevor Sinclair, Rivs, Harry O, Dundo, Leroy and Hank Marvin.
While on the bench were: Folkes, Beauts, Trevor Benjamin, Telfs and Jordan
A couple of raised eye brows was in order as some of the selections appear quite different from the line up I had in mind, but as we all have faith in Dos to steer the good ship Sutton to port, we knew there would be some method behind the madness.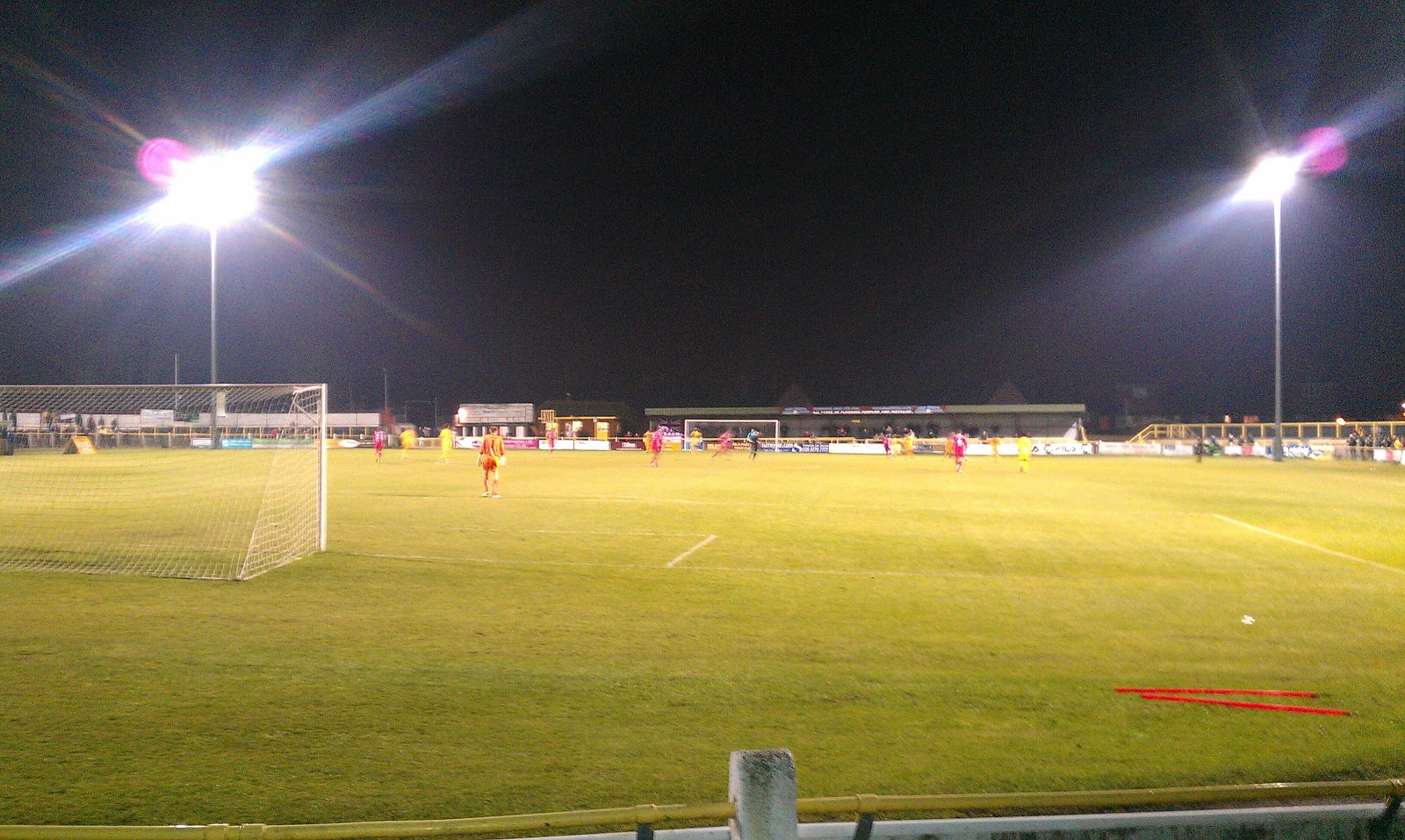 The panoramic view from the Collingwood Terrace….
The first ended with us leading at the break 1-0, of course that is what would have been reverberated around the other ground in the BSS at half time. that does not say how in fact it could really have been 3 or 4 goals to the good if our finishing had been better, of course even Dundo's well finished goal (I could believe the big man could get his leg that high to volley it in!) should have been tapped in not only by Dundo but also Harry O after a crisp ball was played across the goal. Even Sinclair had a pop at it and that somehow managed to dip down enough for it to hit the bar! And in all essence Dundo could have had a hat full and another powerful header was aimed inches wide and even after the goal Dundo had enough time to end up one on one with the keeper only to toe poke it wide of the other post.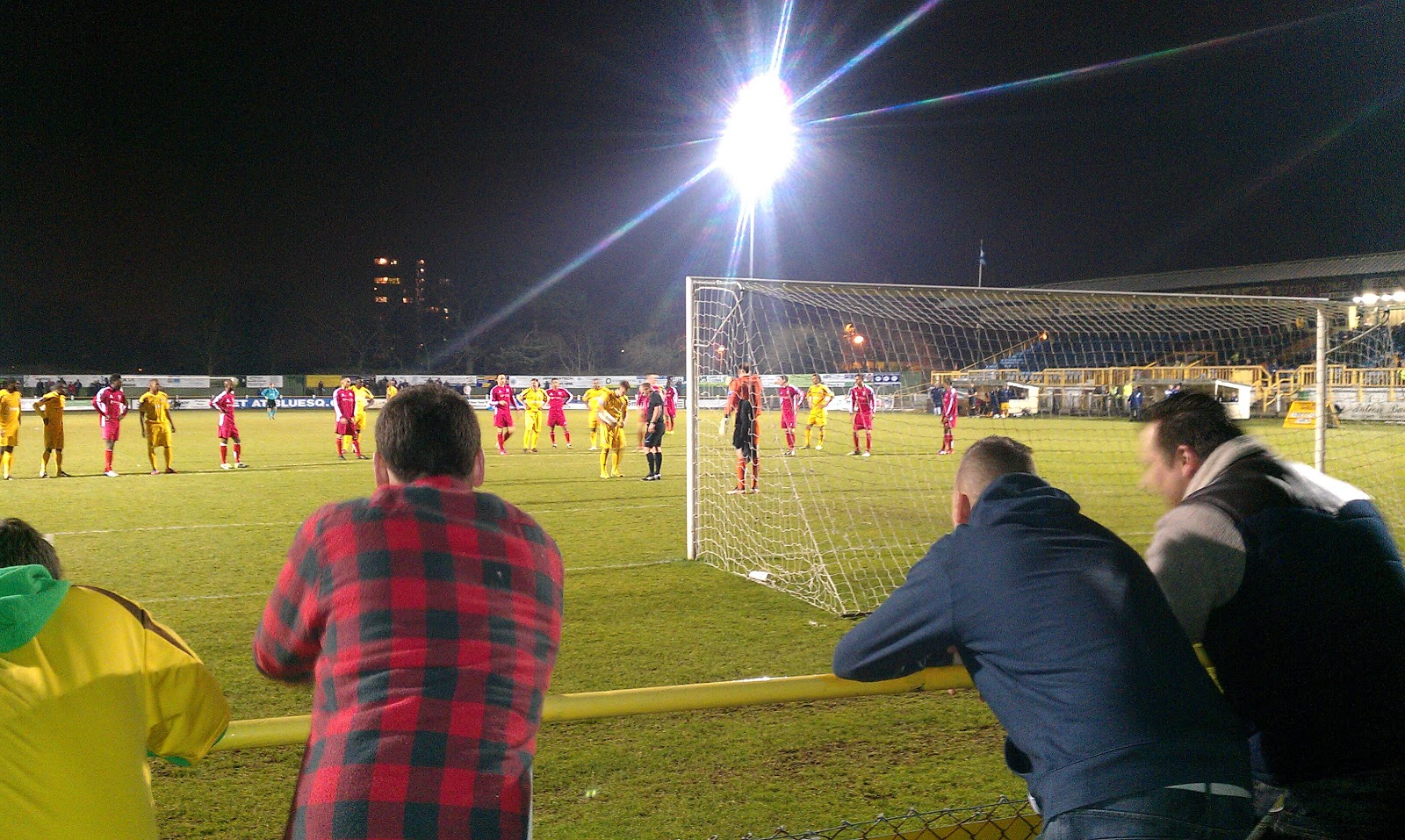 Pack the box!!
The second half is of course when things got interesting and after finding out that Rose's had run out of Dr Pepper (Zero? Really?) I made place in the usual spot behind the goal. What was to follow was a crazy 50mins of football that see us go up and down more times that a tart. First of all Dundo manged to leap like a salmon and finally get a header on target not only that, it hits the back of the net to make it two nil (who would've thought that Dundo would be our top league goalscorer with 9 goals!) and like the recent games down the lane, people start to think that we might try and sit back and invite some pressure by Bromley.
I didn't think this was an excuse to then over a space of around 15mins we would shop three fuckin' goals! But it happened and sometimes you just think you luck is out tonight when after a few subs we for once went on the attack to get something out of the game and after Stuart had manged to somehow slip the ball under the keeper at the near post to equalise the hope of salvaging a draw are totally smashed when in around the 95th minute a six yard box scramble the ball lands on Beauts feet who smashes the ball in to the roof of the net. GET IN THERE YOU BEAUTY! 30 seconds later the ref blows up and there you have it full time Sutton United 4-3 Bromley.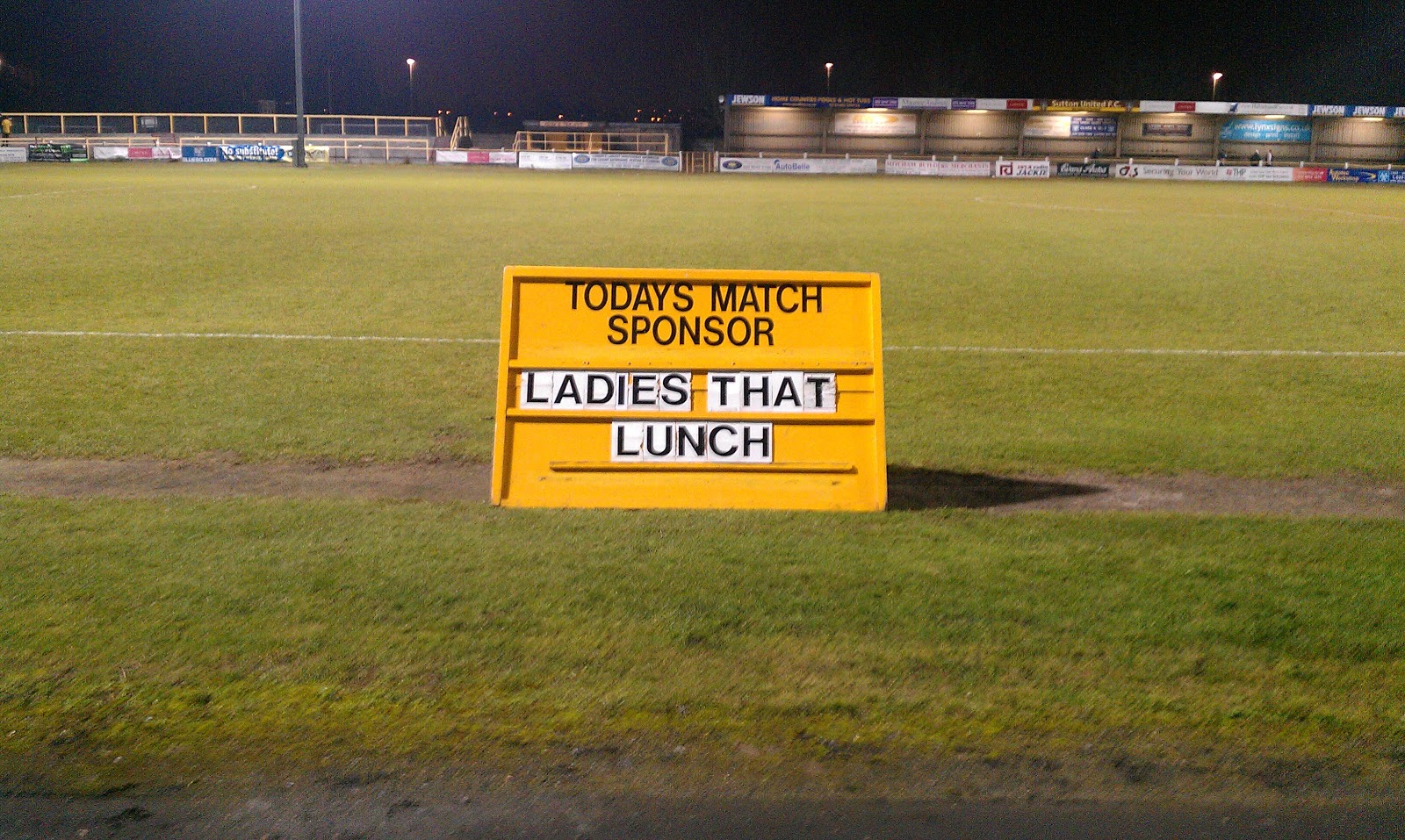 No Tom, they're not interested in lunching with you….
The end of the game we managed to head to the bar to discuss how we let a 2-0 lead become 3-2 and end up 4-3. That is why I will have a heart attack before I'm 40 at this club. Oh well, shit happens I suppose, Hayes & Yeading (at Woking) on Saturday plus a rumour that the firm are planing to hop it to Sutton after to go to the SKA night at the Boom Boom Room, at some point me and Juan will swap over again and I will end up doing the booze cruises again! (No doubt that will happen when he doesn't go to an away game, and I end up doing a run of them!)
And let us not forget that AFC beat Chipstead tonight as well so that means we will be heading to Kingsmedow for the SSC semi finals in due course, and with Woking crashing out another hurdle has been removed from my dream of lifting up the SSC Cup!
Duke.
Karma: 108