Where to start Munts….
Well after a piss poor weekend that ended with my television deciding to give up and die on me plus the ever looming finishing date for my coursework (still not completed!), I was safe in the knowledge that the trusty old Surrey Senior Cup 3rd Round was upon us. And as the eternal optimist I knew that the game would go ahead, because everyone knew I was waiting for this game to happen.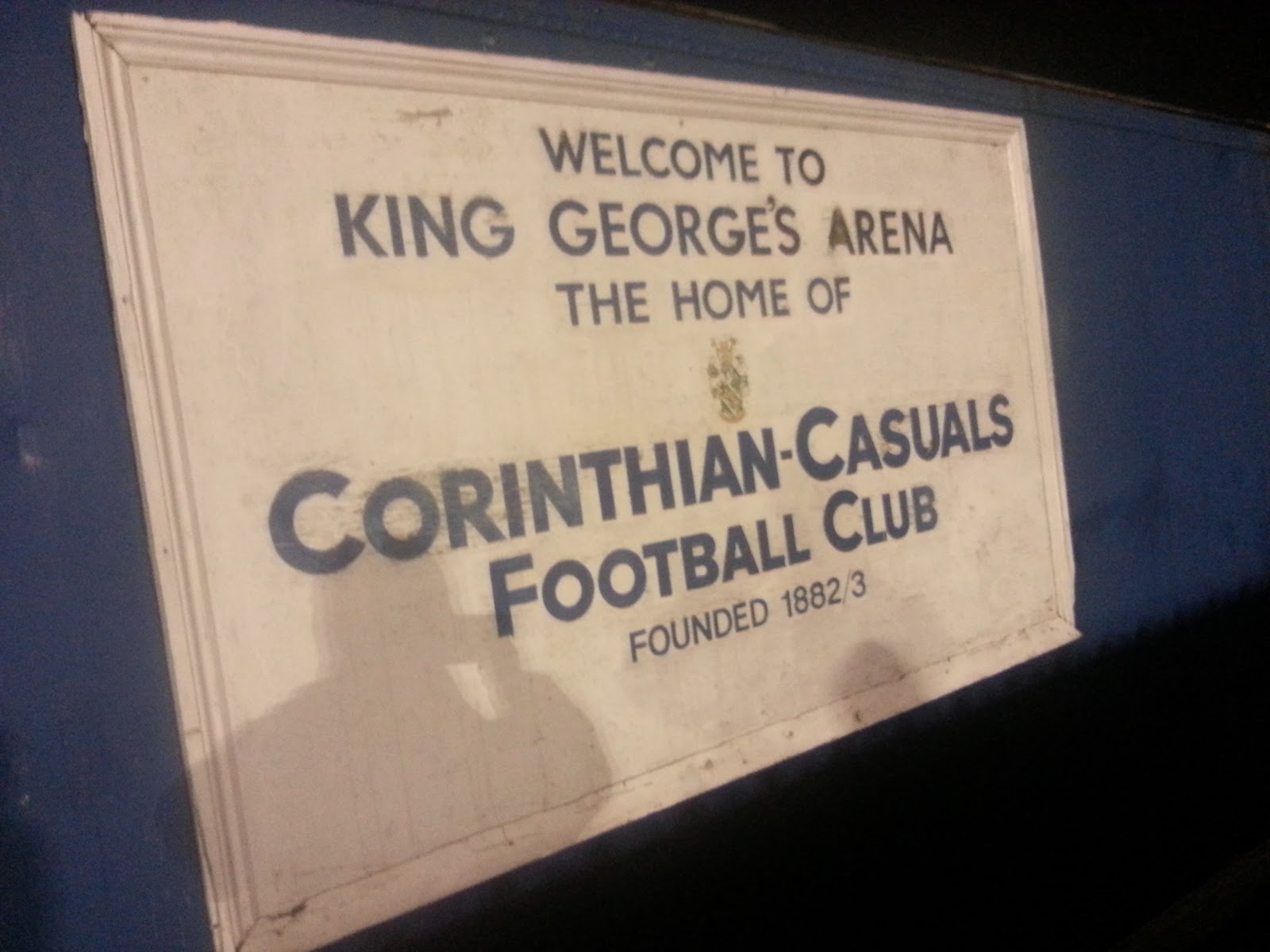 No arrogant 'This is Anfield' bollocks for the hosts…..
As I gave up on my coursework earlier in the evening my thoughts turned to this illustrious event and after looking at the weather reports I knew it was going to be cold, so like any boy scout I came prepared. Not only was I wearing my TOG 2.9 Heat Seeker socks, I managed to clobber together a pair of fingerless gloves, Donkey Jacket and Scarf. The only question was, what suitable hat was I going to go for? One of my several flat caps maybe? Or my Trilby? or perhaps a Woolly hat to keep the cold out? And then like a vision sent from God I realised my new Ushanka hat would be the one I decided upon.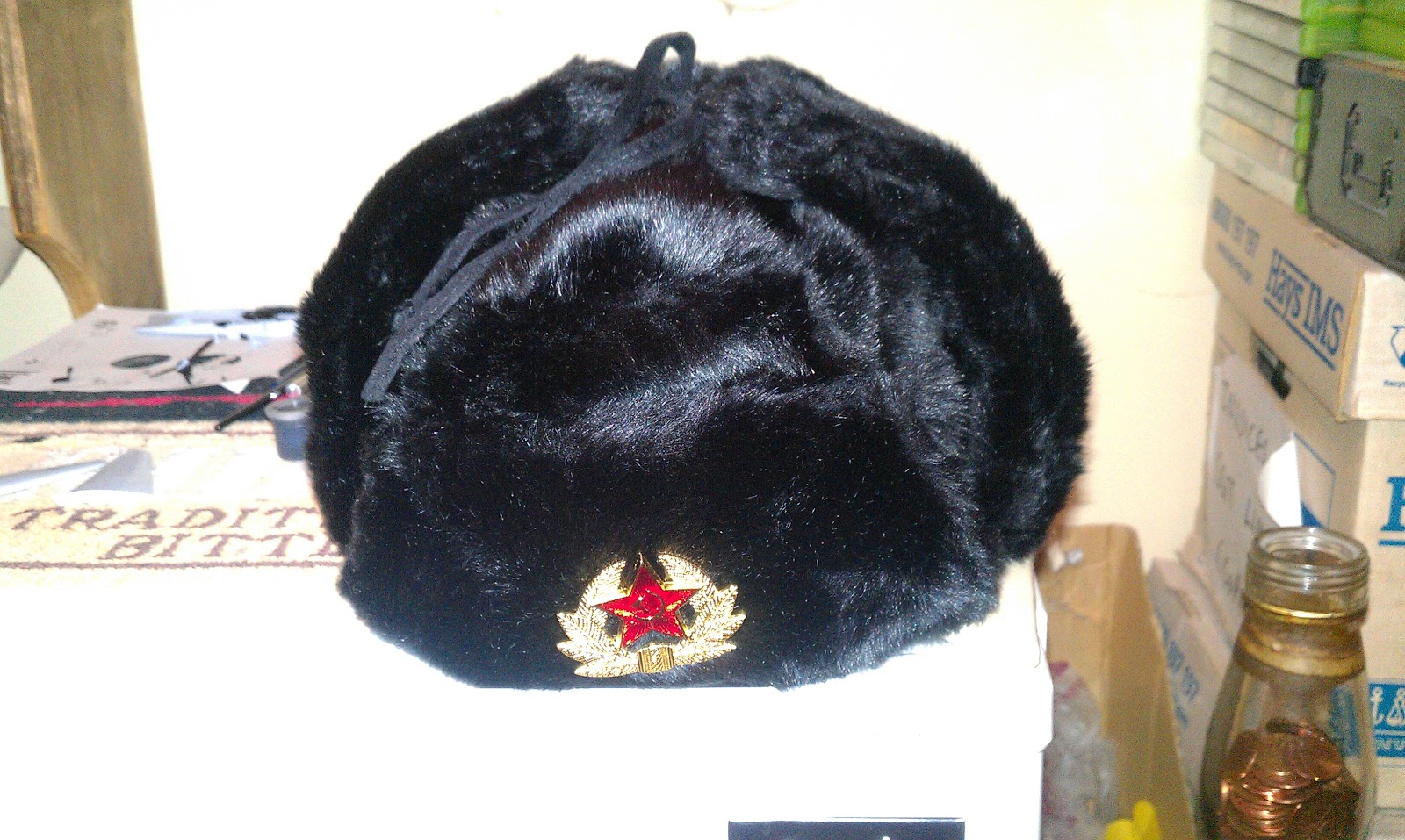 Dukey's furry friend….
I made the journey towards Sutton and after picking up Beeney and a couple of blowouts (you know who you are!) we carried onto the pits of the area I had worked in that very same day TOLWORTH!
A little bit of slipping and sliding in the car park was our next mission and after finally finding some hard ground I pulled the car to a stop only to realise someone was wearing white trainers!
The Firm began to take shape as a round of Teas were the order of the day (Are we getting old or what?) and news of the team line up was filtered through to those not on Twatter. the line up to me appeared as near first team as anything, the likes of Scrivs, Rent Boy and Dundo starting, i think showed the intent of Dos to win this cup for the record 16th time. Either that or he just didn't want to see me moan about it!
By the way the line up was: Scriven, Boateng, Rents, Stuart, Downer, Telfer, Riviere, Kavanagh, Dundas, Watkins and Murrell-Williamson.
And on the bench was: Mckimm, Dennis, Serbony, Ottaway and Shaw.
The game itself was well, how to put it bluntly? EPIC! as in the fact that tie will go up there as one of the……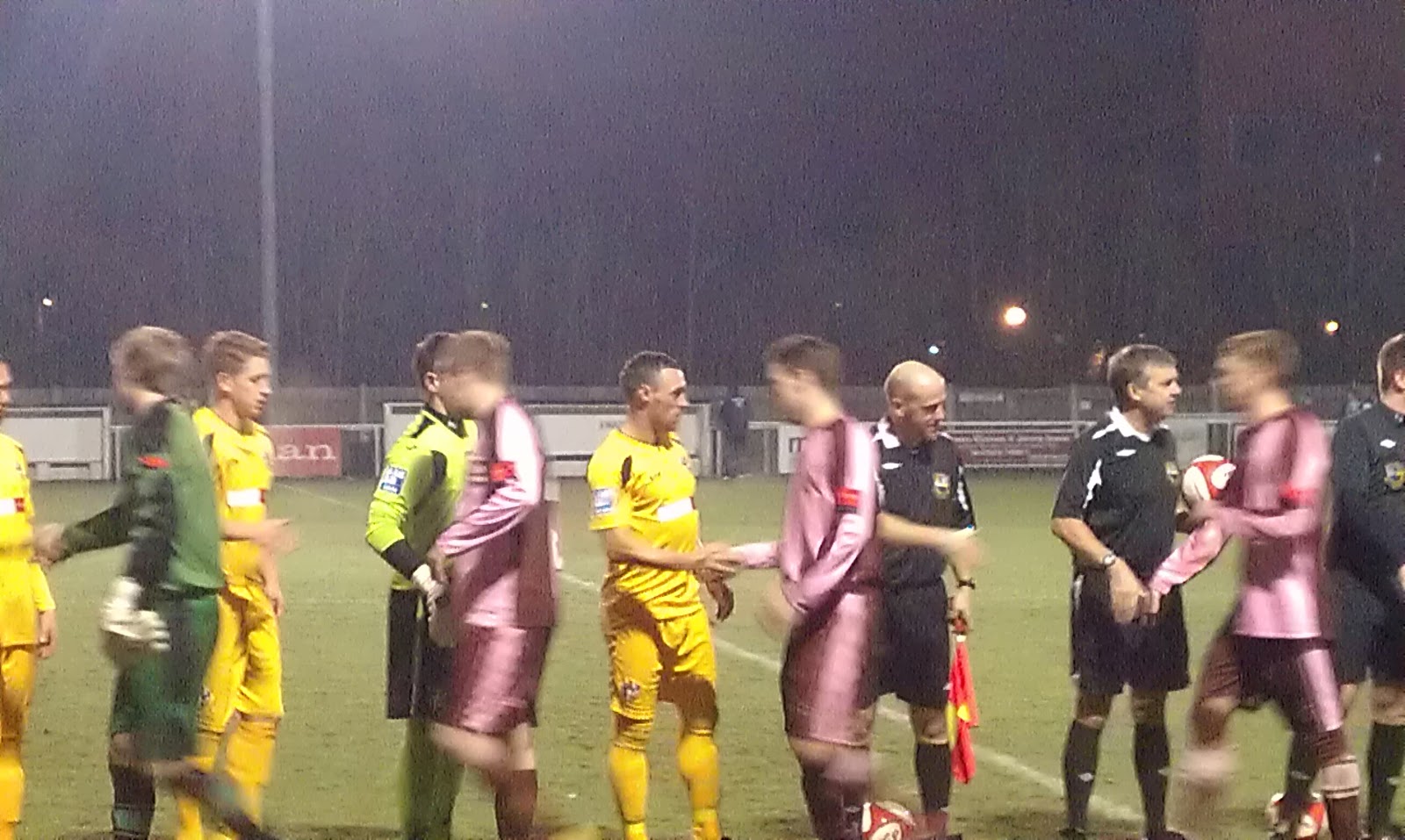 This is about as exciting as things got….
……worst games of football ever! That is to say not only was it cold, I mean real cold, we are talking like Ashford Town (Kent) here! there was quite possibly nothing to say about anything that actually happened except other than the penalty shoot out, there can only be three incident that actually happened. The first was the only real chance in the first whole 90mins would have to come from the triple save from Scrivs that kept us in the tie, the second would be in the first half of extra time when Murrell-Williamson was brought down in the box (for some strange reason I have video evidence of that one!) and the final chance at the end of the second half that somehow the keeper kept out of the goal!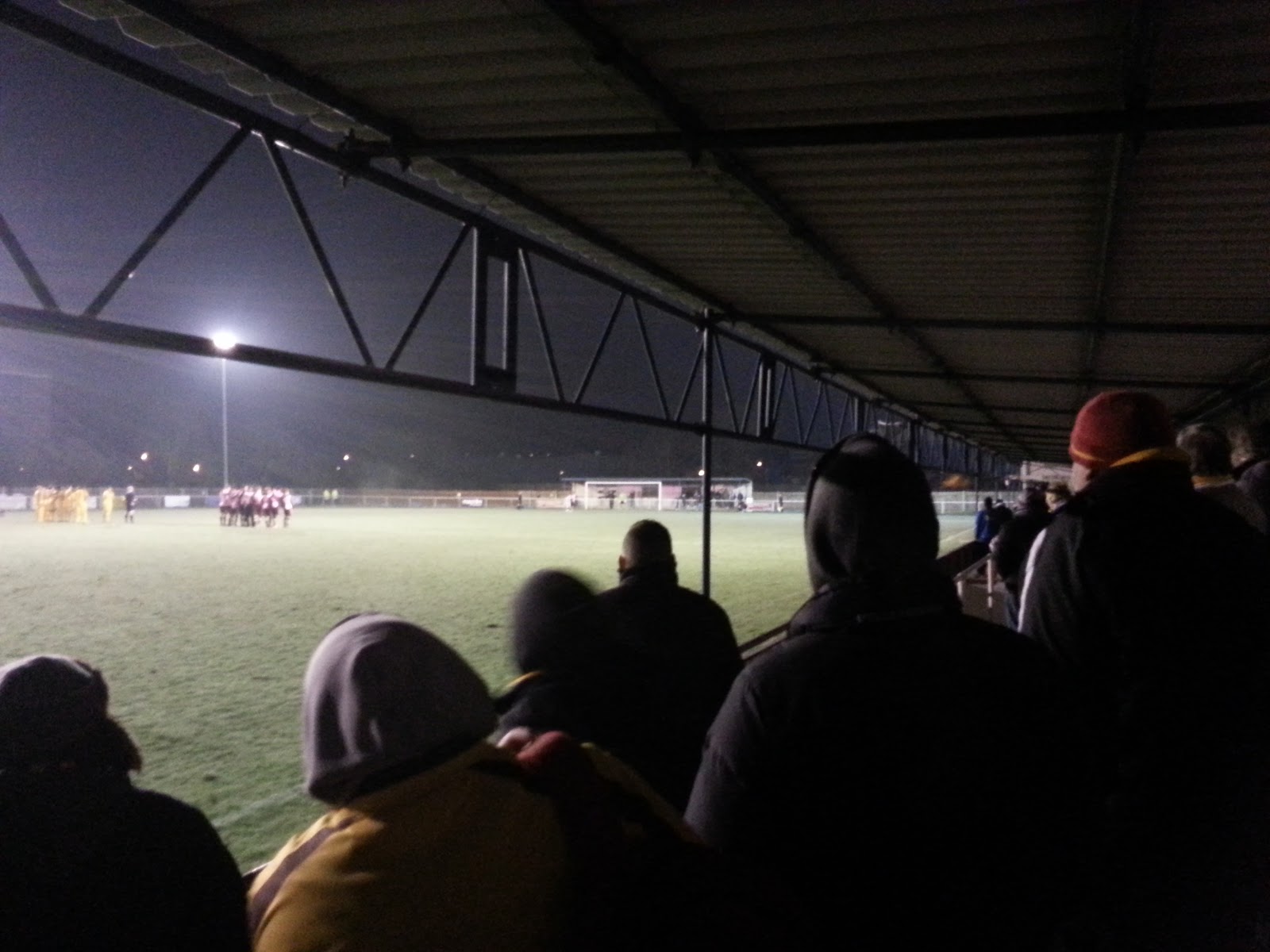 Idiots shiver and await the result of penalties….
On towards the penalty shoot out we went and after deciding to wait at the opposite end of the ground because we were closer to our cars we wait to see what happened of course it went like this :-
Casuals

X

Rents

O

Casuals

O

Telfer

X

Casuals

O

Dundas

O

Casuals

O

Stuart

O

Casuals

X

Dennis

O
And like that it was a jump for joy (Well from me anyway!) and off to our cars as quick as we arrived in them. Roll on the Quarters now and one step closer to glory! All on a night we go 21st in the league as well.
Duke.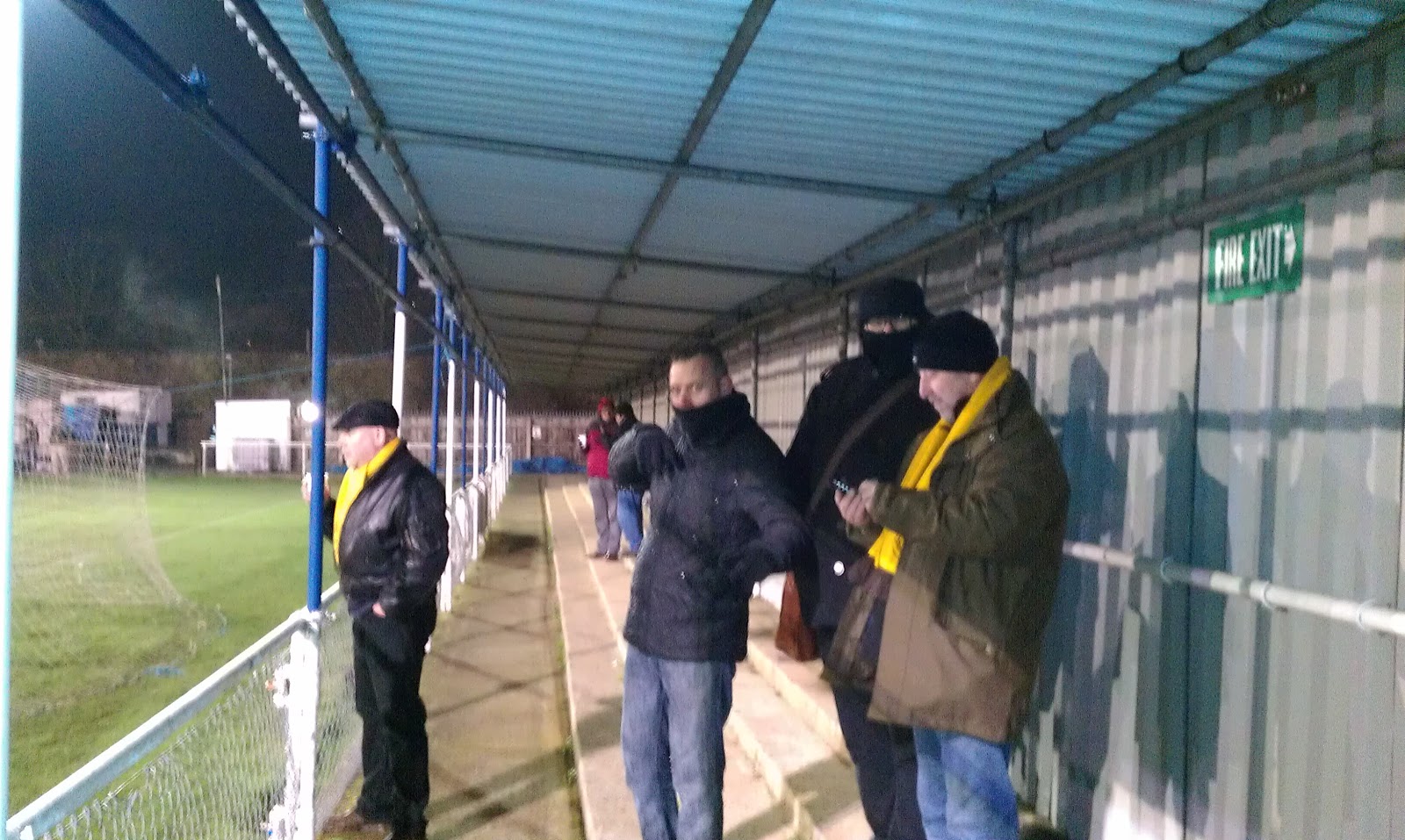 Spot the happy person. This is a trick question by the way…