The end of a football season is always a funny time. You're either up there and still have something to play for, in the shit and scrambling to avoid the trapdoor or somewhere in the middle with nowt to play for and just bumbling along a bit bored and hoping next season will be better. We here at Sutton however are a little different and have mostly combined the latter with barely scoring and losing lots of late, which has made the run in something of a chore if I'm perfectly honest. Still, at least those recent less than successful efforts have been against promotion chasing outfits like Northampton and Orient and not the bottom end strugglers, so we can largely excuse it to an extent.
Well, today is different as we're getting to go to one of those strugglers and we're hoping that's a nice chance to flip this recent bad run on it's head and set ourselves up for a vaguely enjoyable run for the last home and aways of the season. Colchester, the Roman's first real seat of power in these isles, is our destination today meaning we can go old school, have a lie in, get a train out to Essex that isn't at the crack of dawn and still be in for 11 when the pubs open. It's like we're back in the Isthmian League! This will be our first Saturday trip out this way on a s Saturday after last season's early visit got Covided off (remember that?) and we then had to head up midweek instead. This means the pubs are unvisited, so should be interesting.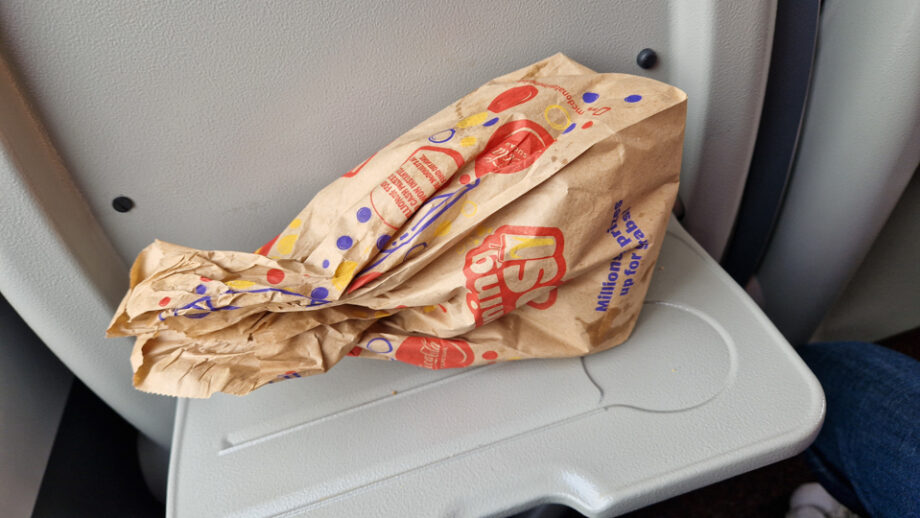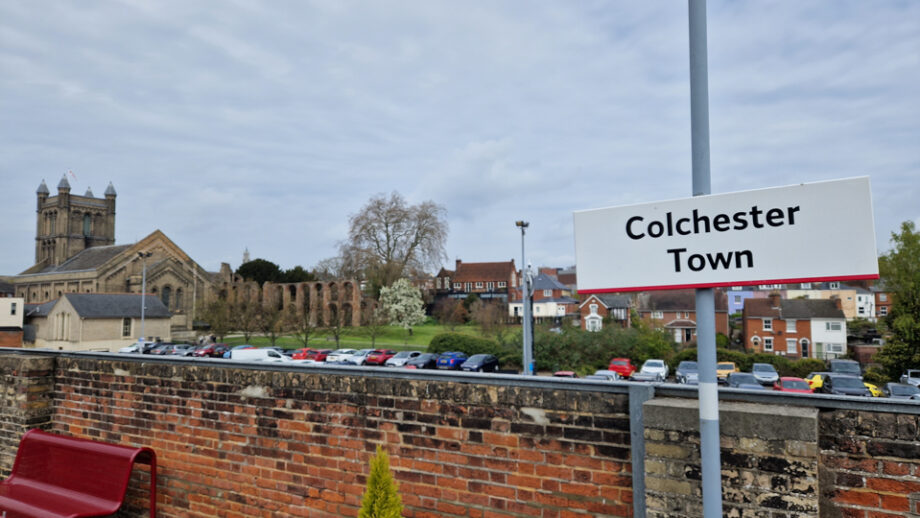 With that welcome kip in taken care of and the usual morning admin out of the way, I head out around half 8 and make for the bus stop. My plan is to train into London Bridge, then walk up to Liverpool Street from there, stopping off in a cafe near my office to grab some breakfast and helpfully a 407 is along promptly. Sadly it then proceeds to take sodding ages to get into town and despite getting a stroll on from the stop at the other end, I pop onto the platform as a 9.01 pulls out. Bollocks. Even worse, Steve's made that one. An almost 15 minute wait later and I'm finally on my way, although the plan of walking up is probably going to get sacked off at this point as I simply won't make the 10am train we've agreed to get. Instead I jog for the tube at London Bridge and pop out at Moorgate with 15 minutes to spare. This leaves just enough time to make the stroll to Liverpool Street and grab a grotty McD's for breakfast before the train.
Most important meal of the day sorted, I dart for the train and I can just see Mr X wandering up the platform, cuppa in hand just ahead of me. I follow in his footsteps and hop on joining the rest of the travelling mob. We're light on numbers again today, with just myself, the Man of Mystery, Rax, Steve and Greek present. Elsewhere on board is 4Days, but as his missus is off to Norwich to watch her lot play, he's playing dutiful boyfriend and hanging out with her. Understandable really. The train rolls out on time and we settle in for the relatively short 40 minute dart into deepest Essex. "Anyone seen Gary the guard?" I ask, referring to our away trip to Lowestoft back in 2010 when the guard on the Norwich train was a top lad and held the connection for us at the other end. Still got him as a friend on Facebook as it happens. As the landscape changes and London gives way to greener countryside, I make use of the on board wifi to purchase my match ticket for today's contest. All very convenient.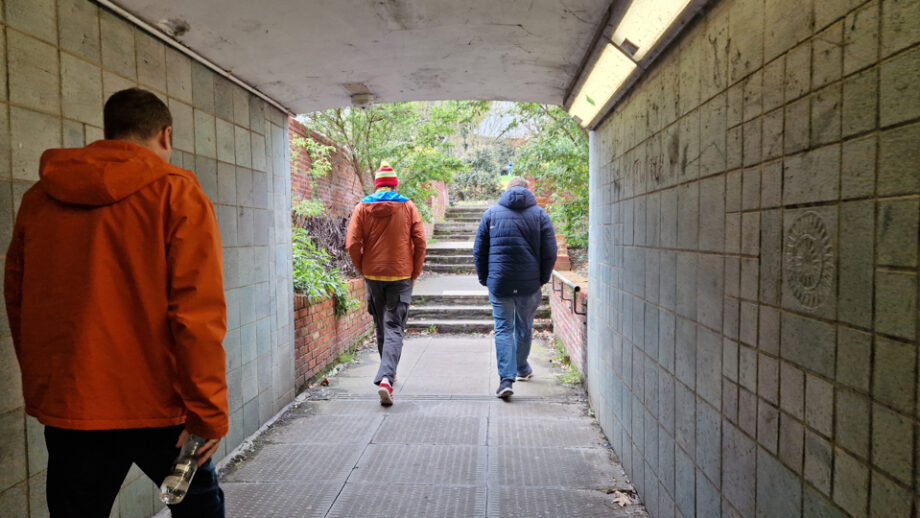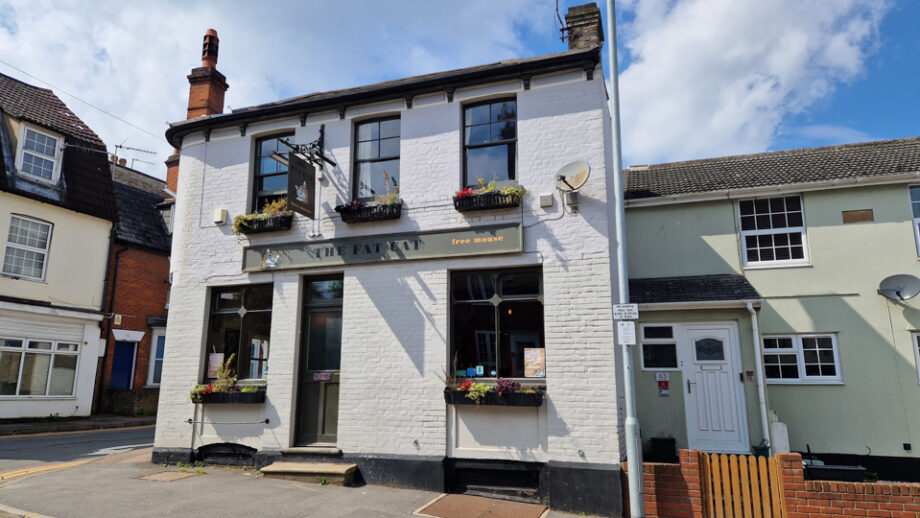 As we go, Greek is keen to know what the drinking arrangements are for today. Just back from a bad bout of flu and being stuck indoors, he's keen for some pubbage action today. To be honest, I've only the tip of the Magnet near Colchester station, but it seems that's a 12 noon opener and there's very little else around that part of the world. The big fella's not impressed. We do some more research and find that we can get a trundler round to Colchester Town where there appears to be far more in the way of watering holes around those parts. Plan? Plan. Before we know it we're in Colchester and with 4Days completing the ensemble we head round to locate the branch line service. Finding an ATM on the platform we cash up as a crowd of people file past from what we assume is our train. The crowd includes a few Orient heading into town for what we guess will be their title party, as well as a couple of older Swansea fans. Norwich away one assumes? As we we hop on the next train to start the several minute trundle around Colchester to the more interesting part of town, the platform PA makes a "Last call for boarding". Fuck me lads, it's not Heathrow, this is only going to Walton on the Naze. Wherever the fuck that might be. "That can't be a real place surely?" questions one of the party about the train's terminating stop as we depart.
Finally at our destination, we disembark in the shadow of an old looking church and go in search of refreshment. 4Days recalls a walking route to a couple of pubs from his midweek visit last season and we head down an underpass of the sort that looks like it should be inhabited by all the local smack and spice addicts, only for Steve to insist we take another exit other than the one 4Days is aiming for. The end result being we wind up barely 50 yards from where we'd initially entered the labyrinth. Great start this lads. We sack off the underpasses and their myriad of Roman coin design motifs (oooh, look at us, the Romans were here!) and head up the road following the main road instead, but halfway along we decide this is taking far too long and a quick google locates us a pub a minute away that opens at 11. The Purple dog it is then!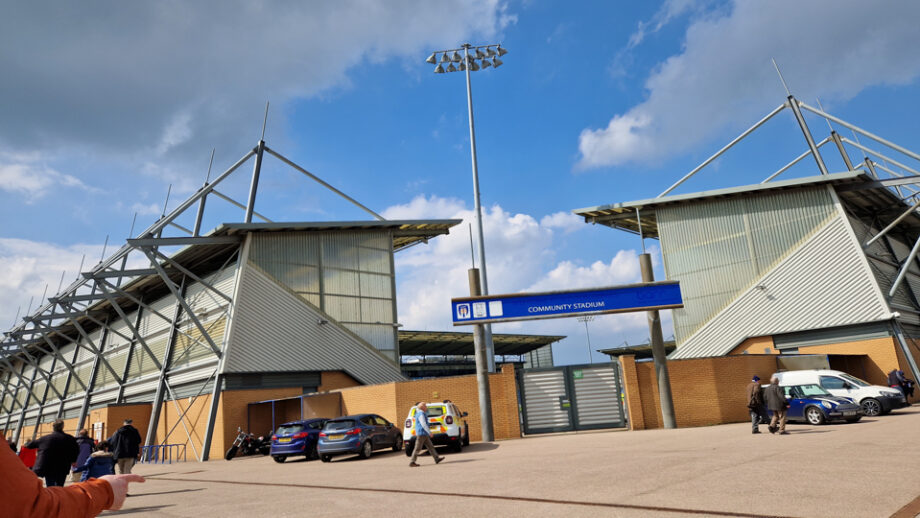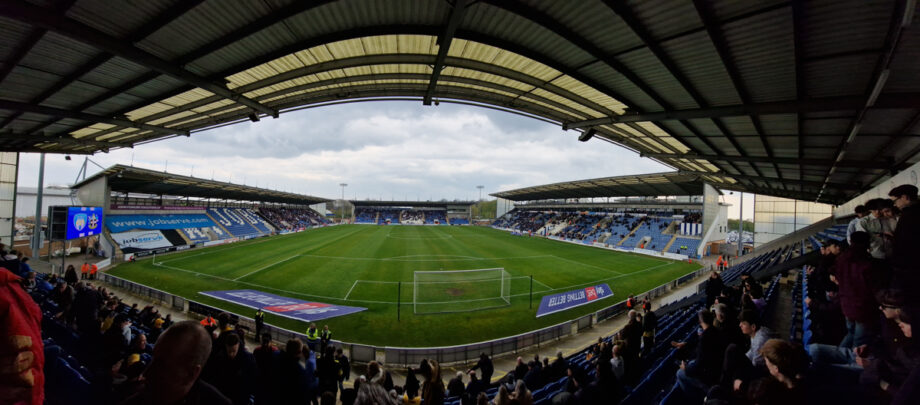 We divert into the older part of town and after walking through one of the old town gates, soon locate the first watering hole of the day. At last! "San Miguel please, I'm feeling in a holiday mood" declares Mr X as I collect the whip contributions and start ordering the first round of the day. We park up at the back of the boozer and settle in for a couple. Chatter is varied, taking in matters such as why is there wallpaper on the ceiling and the details of my new duties at work. For the second round, we send new boy Rax to the bar and Mr X asks for change in drink as his summery San Miguel hasn't gone down as well as he expected. Rax is in the mood for some amusement as he returns with the requested pint of Moretti in a San Miguel glass and has the man of mystery at it for a few moments before confessing to his tomfoolery.
4Days also reveals that the Italian lager is actually brewed in Scotland, which puts a whole new slant on 'Birra Moretti' which sounds far better in a Scots accent. Two down and with other gaffs now opening, we move on and on Greek's insistence pop into the Fox and Fiddle. It's a perfectly Greek call as it's a bit of a dump, clearly a squaddie local, does no beer and has a Christmas tree adorned with St George's flags. Ah, EDL-mas, my favourite time of the year. Lovely. Greek also soon has his lighter ponced by a squaddie looking geezer, all shit tattoos and glass-you-in-a-heartbeat attitude. "Oh he's definitely bringing that back" I chuckle as the bloke saunters off down the pub with his newly acquired tab sparker. We decide this isn't our sort of spot and pints soon downed, we make a move. Although Mr X does make a point of retrieving that lighter before we do. "Best go, I think he wants to kill me" he chuckles before he downs the dregs of his pint on the way out. As we leave, Greek insists we do another gaff on the way, but with trust now lacking more than ever, we take one look at the place, decide it's going to be as shit as the last one and sack him from pub decisions before marching on to the Ale House instead. Here we settle into a nice little old boozer, where the landlady provides the latest "Sutton being the centre of the universe" for our collection.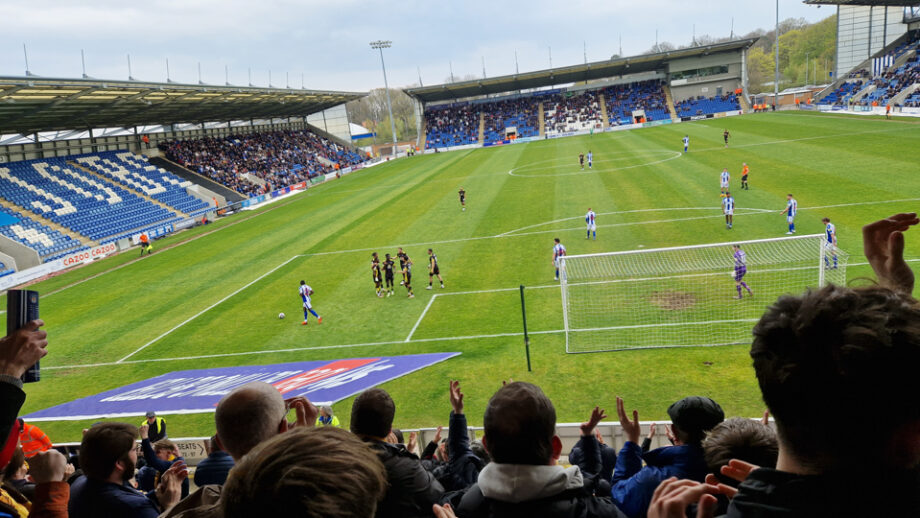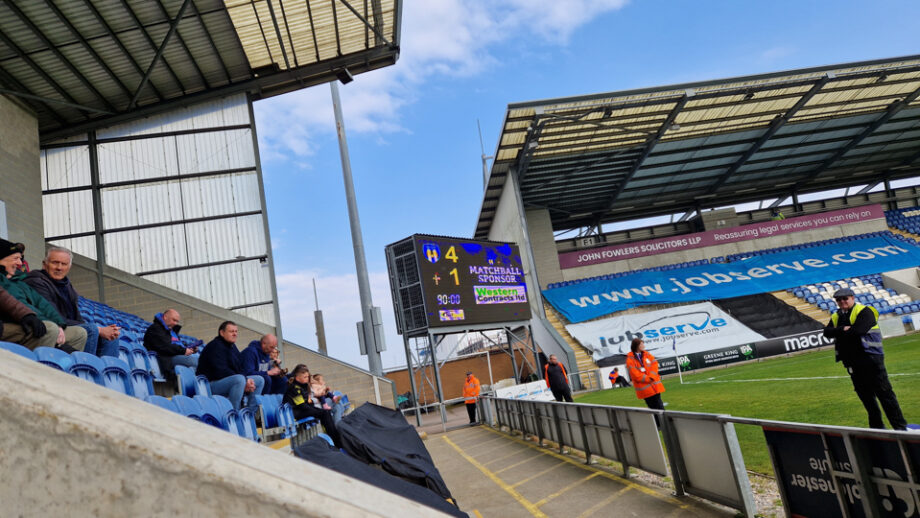 Seems she used to run a Youth team out of East London and they'd played at GGL a few times as well as watched West Ham ressies there against the pre-MK Wombles back in the day. With time getting on, we do our pints here and head over the road to the next spot, the Fat Cat. It's a newer looking place and is absolutely dead. Dunno why as the beer selection isn't bad at all and Mr X gets to continue his holiday theme from earlier with a pint of Mahou. Guess it must be an evening spot or something? Here Mr X gets the cabs to the ground sorted and we loll about tucking into more refreshments. We pass the time talking bollocks and before we know it, it's taxi time and 4Days spots a cab waiting around the corner. I wander out to ask but instantly spot its not from the firm we called. Seems he's early to pick up a couple of other U's fans from the boozer over the road. Still, our sherbert is soon on the scene and squeezing in, we're off out of town to the ground.
Rose, Kizzi, Goodliffe, Rowe, Milsom, Beautyman, Smith, Ajiboye, Boldewijn, Wilson, Bugiel SUBS: House, Gambin, Kouassi, Dennis, Angol, Neufville, Hart
Dumped by the stadium we wander around the corner and find the away end and soon beeped in via the wonders of QR code, we hit the tea bar and snaffle up some pies for some pre-match soakage. There's a few of us made the trip up when we get into the stands and as with Northampton, they're rewarded by a very bright start. However, this time, we make the most of it and get the scoring started early. Enzio's had a couple of decent darts out wide already when he makes another good run, feeds the ball into Wilson in the box. His first touch is decent and he gets a shot away on the turn. The keeper gets down well to make a good stop, but Dave's on hand to snaffle up the loose and put it in the roof of the net from a few yards out. Good start lads! Dave has a chance soon after but drags the shot wide and we're soon back to square one as a corner is swung in, flicked on and bundled home at the back stick by a completely unmarked Colchester player. Ah fuck, here we go.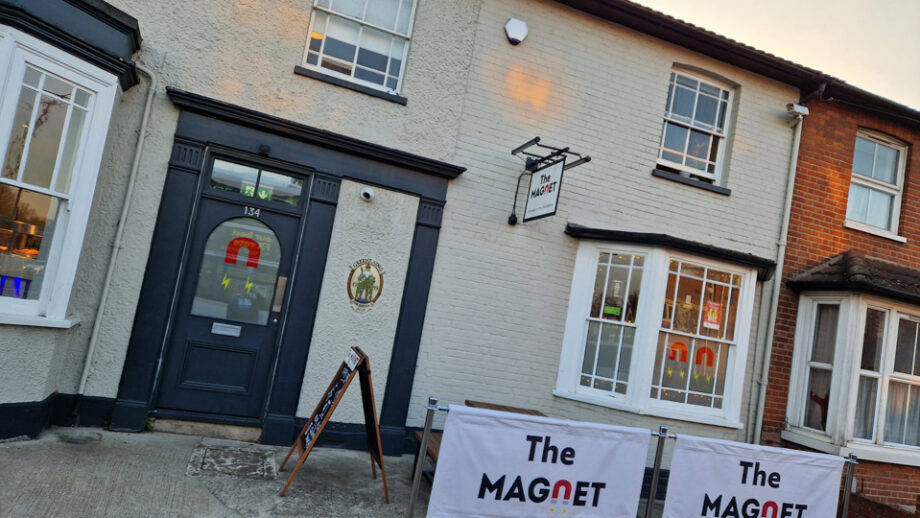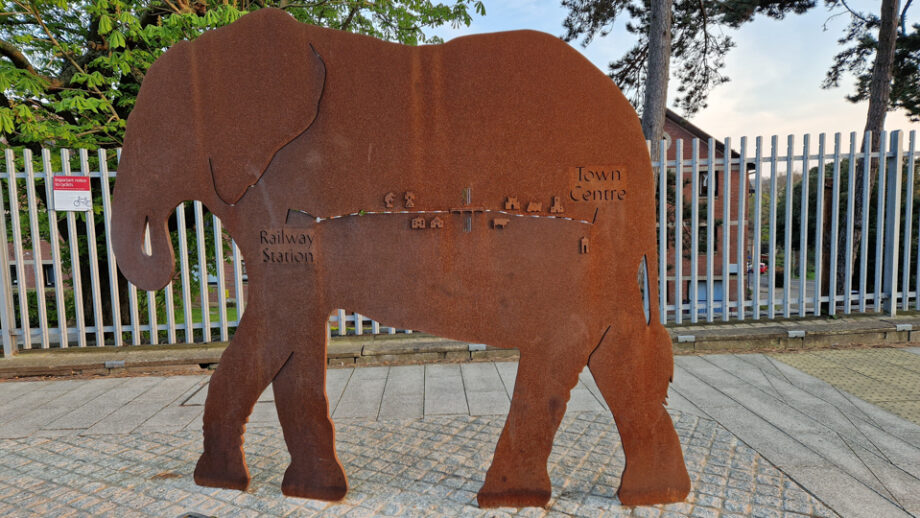 This seems to shake our confidence and we're suddenly properly on the back foot and all over the shop. we get caught down the right, a cross comes in, hits Goodliffe and drops to a forward who lamps the ball first time straight back into the top far corner. Ali almost responds immediately, but hits his shot straight at the keeper and that's basically all she wrote for us as we completely melt away under pressure from the hosts. They make it 3-1 shortly before half time when a forward turns Rowe out on the touchline just inside our half, leaves him for dead and despite Rose saving the shot, they're queueing up for the loose ball. The defending and shape is fucking awful and deciding I've seen more than enough, I head down for a half time cuppa and another pie. As I queue, it should be four as we fuck up again and the forward first has a sidewards pass to set up a tap in cut out and then rattles the rebound off the near post from about 2 yards out.
There's an air of resignation on the concourse at the break and most are not confident of there being an improvement 2nd 45. After the restart, we make a change as Goodliffe can't continue and Josh comes on and we do the usual reshuffle at the back with Kizzi into the middle and Enzio at full back. This stabilises things for a while and nothing really happens at either end, then a ball forward is flicked on in the box, finds an attacker in way too much space and he plants a shot into the corner. Too. Fucking. Easy. From here, it's a genuinely depressing watch as Colchester cruise through the last half hour that secures their League 2 spot for next season, whilst we bumble about and look like the relegation fodder. Angol comes on and gives us a bit more nous up top, but it doesn't help much. The afternoon is summed up late on when a rare corner picks out a completely unmarked Kizzi, but not for the first time this season, he makes a pigs ear of the header, nuts it down into the turf and wide of the mark. As the board goes up for added time, I decide I can't be fucked watching until the death and join Mr X outside as he heads for a post match fag.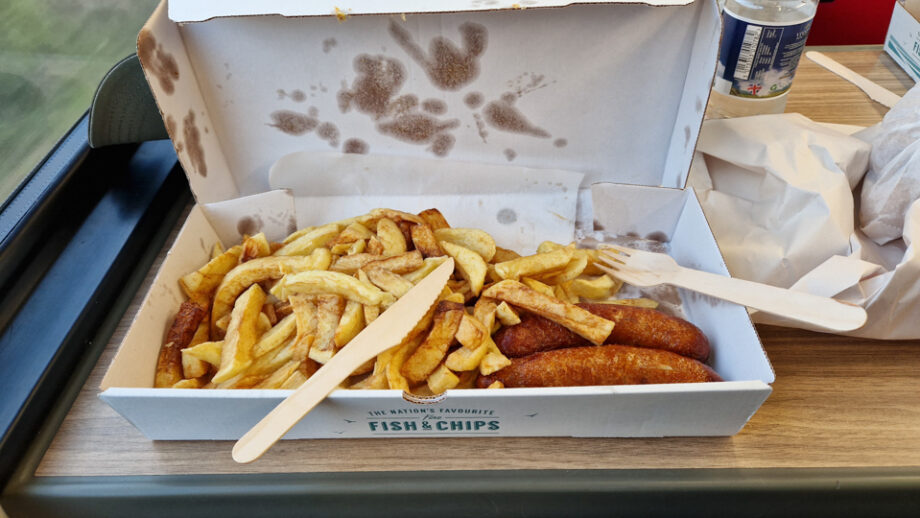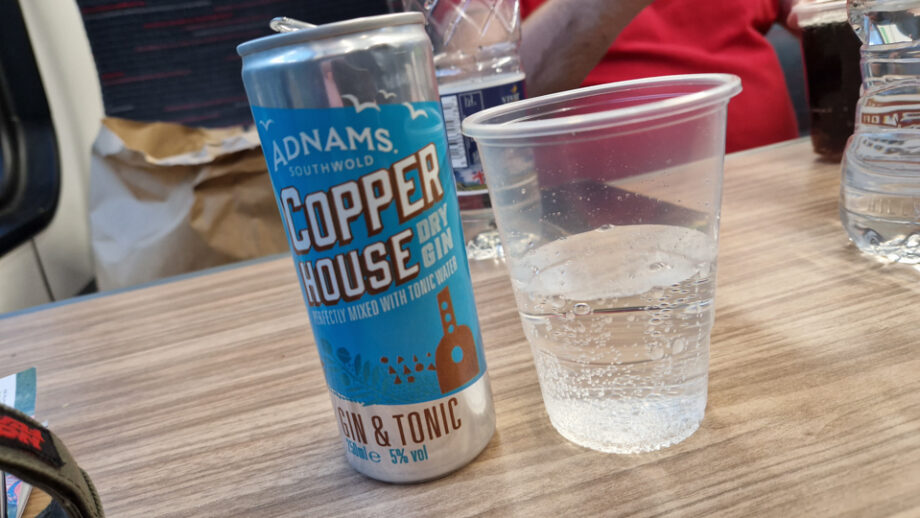 Inside, the game ends lamely and before long the rest of the gang are with us and generally wishing we'd booked the cab for a good half hour ago. Oh well. We head out and wait for our return Sherbert to town and before long, we're again crammed into the motor and heading back. We get dumped at the Magnet pub as it's near Colchester station and has a chippy next door, perfect for the run home. We pile in and get some sorrows drowning underway as we check in with results elsewhere. Rochdale are down after a loss today, so don't need anything from our game there next week thankfully. Although no one expects us to get anything up there currently anyway as it stands. Orient have won the league and the rest of the promotion bunfight is still ongoing behind them with several sides still jostling for the box seats. Us? We're now down to 12th and looking destined for the bottom half as it stands. After one beer, 4Days takes his leave to intercept his missus on the train back to town as they're off to a gig tonight and we meanwhile keep boozing and plotting a chippy tea for the half 7 train out of dodge.
Mr X orders us up, nice and early and after a short wait, we're on the move for home and make the station with dinner in tow with a few minutes to spare. We find a nice quiet carriage and break out the grub, with my good self tucking into John Coleman's Sausage. Cheers John. Whoever you are. Steve also bags us a round from the booze trolley when it appears. Apparently Adnams, who make the beer, also do gin. Who knew? Back in London full of chips 45 mins later, we make the stroll back to Moorgate and hit the northern line back to London Bridge for prime homewards transport and decide to get one more in before we head off. Exiting in the right spot, we hit up the Kings Head an old haunt round here down an alleyway and tuck in for a nightcap. Tired and stuffed, no one's in the mood for more than one though and pints sunk we head for trains with Greek, Mr X and Rax heading for Sutton direction and I and Steve bumping onto an East Croydon as per usual.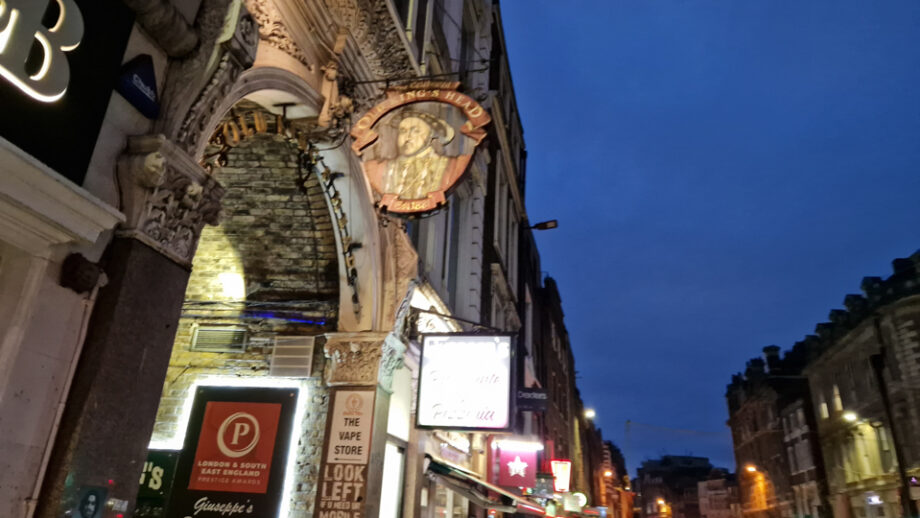 As it is, I'm back at HQ almost dead on 10pm with Mrs Taz still up and watching cobblers on telly as I stumble in the door. "That good eh?" she muses aloud after a quick glance at the clock. Yes my dear, something like that.
Two to go.
Taz