It was so quiet. So silent in fact that you could hear a gnat fart from ten paces. There is no one else around as I walk to the station in the total darkness that is par for the course for these early morning jaunts this time of year. Luckily the skies are clear. Fast forward over eighteen hours later and the rain is coming down as I walk home from the station. past the restaurants and bars that are kicking out their final patrons, oblivious to the day that I've just been through.
So it's another trip 'Oop North' once again for the Sutton team and the Gandermonium boys. And this time round, it's only our second visit to Wetherby Road as we take on the 'Sulphurites'. With the defeat against the current iteration of an East London club still fresh in our minds, there's no time to mope about as we head to the land of Forced Rhubarb, Flat Caps & Feral Whippets.
There was going to a slight difference to trip compared to our little adventure last season. So that meant that there was going to be no Friday afternoon departure, no nights out in York or Harrogate, no several quids worth of twenty pence pieces that failed to be balanced on a lemon in a pint glass. And more importantly, for me, no wrong trains to fuckin' Garforth!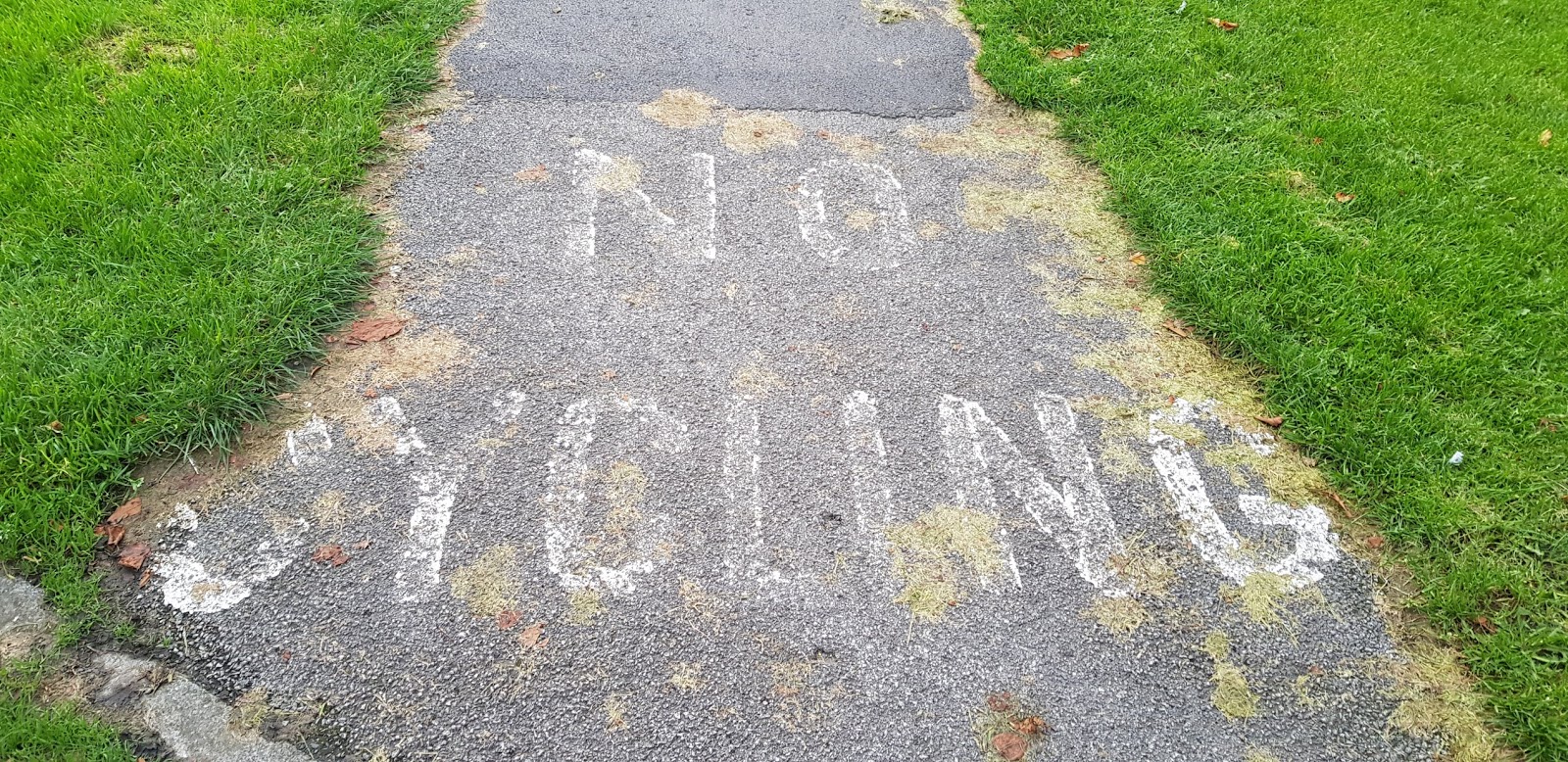 "Chance would be a fine thing…."
The alarm goes off at half five and after struggling to crawl out of my pit, it's time for the three S's before I'm changed and leaving the house just before quarter past six. A stop off at the local ATM to withdraw some fighting funds and it's off to the station I go. With my Oyster topped up, I'm contacted by Dr Bell informing me that the Thameslink is actually running. Well ours is at least, as the one the other way round the loop has been cancelled due to a lack of staff. Mr X had muted that this was the train he was thinking of getting earlier in the week, but it turns out that he shit the bed proverbially and got the earlier one instead.
On the 0649hrs is Dr Bell with a bacon sandwich for yours truly. Cheers fella, I've always liked you, despite what all the others say. Also on the train we had 4 Days and several members of the COCs who were due to be on the next train up after us. There was plenty of talk about the whispers (later found out to be true) that there were some player movements afoot and if they were good or not. George you could understand as he wasn't given any real game time and seemed a bit weak for this level. Kearney seems to be not the choice of the management and I can't see him being around too much longer if he doesn't get the minutes.
We arrive at St Pancras and it's a short hop over to King's Cross. Quickly spotted is Mr X, Magnum P.I. and Robbo who are lurking around like a bunch of wrong-uns. Taz is not too far away as he's upholding his view to never trust Thameslink into town before a long trip. In attendance today we also have the rare appearance of Alan "Red Bottom" Chalmers who has also brought along his nephew and the product of Pornstar's nutsack, Bobbin' Bill. This was going to be his first trip with the Gandermonium, so we'd better take it easy on him and make sure he returns in one piece. And failing that, we'll just buy the old man a couple of Kronenburg's next weekend to smooth things over.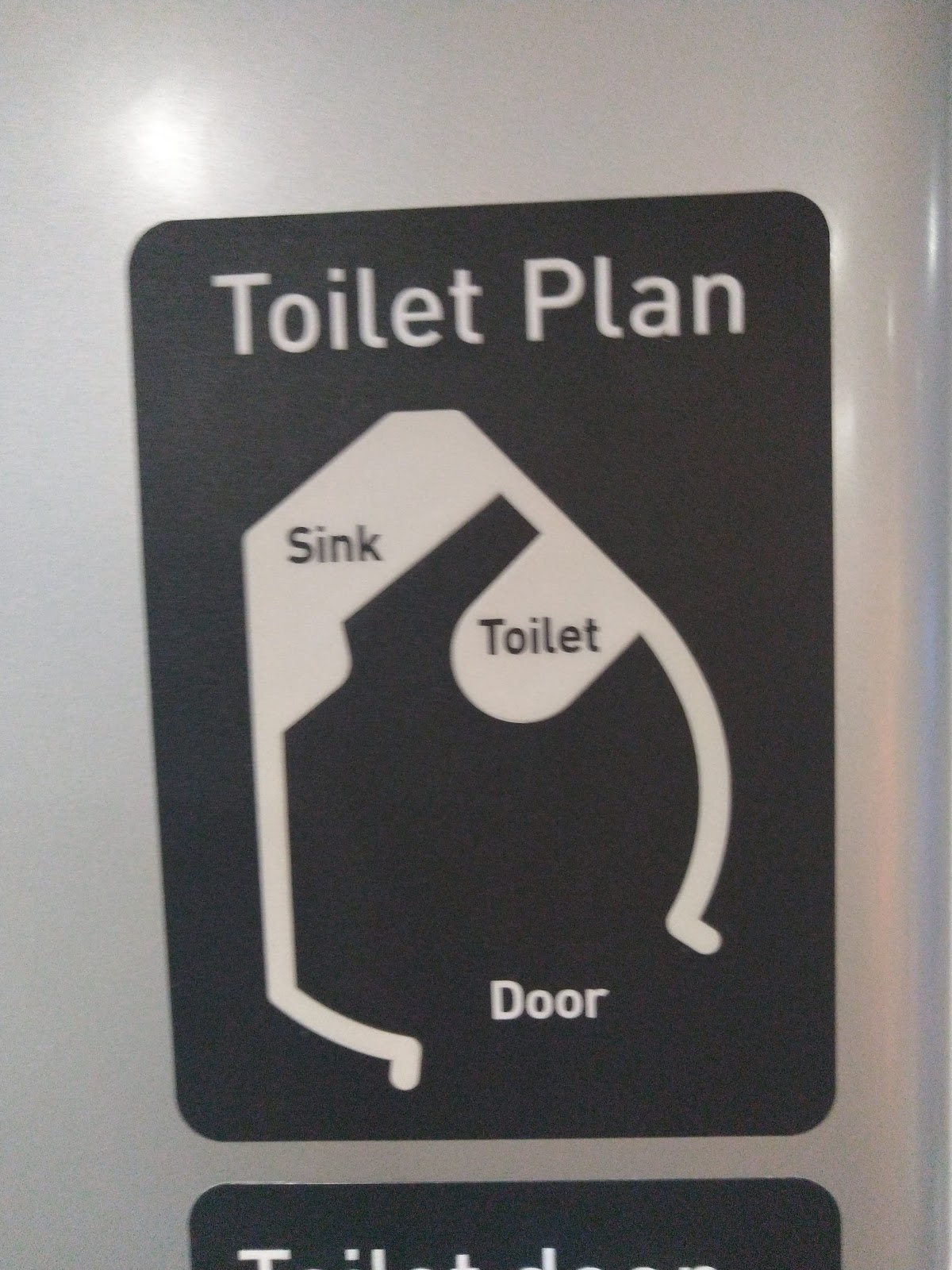 "Russians don't take a dump son, without a plan."
The 0803hrs is our train. And apparently it's one of the new LNER Azuma trains we're privileged with. So obviously expect a technical fault that means there are no reservations and it's every man for himself. Luckily our seats were so far to the front that the carriage is near empty and we bag our seats for the journey up. Our travel secretary (Mr X) had also got us tables! Something of a rarity these days. Taz ain't impressed though and describes Britain's latest sate of the art rattler as "a pound shop Eurostar".The train trip is due to take us to Leeds, before a quick change towards Harrogate. As it's early and we're sober enough, there is no need for any controversy as the conversations are of a largely mature manner. Seriously! We can be adults sometimes. Mainly when sober that is.
One of the reasons for having this journey done as a day trip, other than money & a few overnighters already on the horizon, was also due to a mass cycling event going on in these parts. This meant that finding a place to stay was hard enough. I personally could never see the reason of schlepping from all over the country and beyond to just see a few seconds of a cyclist's arse. But what the fuck do I know as there were plenty of people making the effort to do just that and the train to Harrogate was a lot busier because of it.
The time had just passed eleven o'clock when we arrived and the first port of call was 'The Harrogate Tap' outside the station. First pint of the day is quickly drunk and just as the second round is ordered we're soon joined by the COCs, a few members of the DBDC and one or two other stragglers. Once the second pint is consumed it's off to pastures new. Instead of trying "Trotters: The Fun Place" we end up in "The Little Ale House" instead, a micro pub that had a surprisingly nice bottle of larger if I'm to be told. Even my elder-flower cider was drinkable.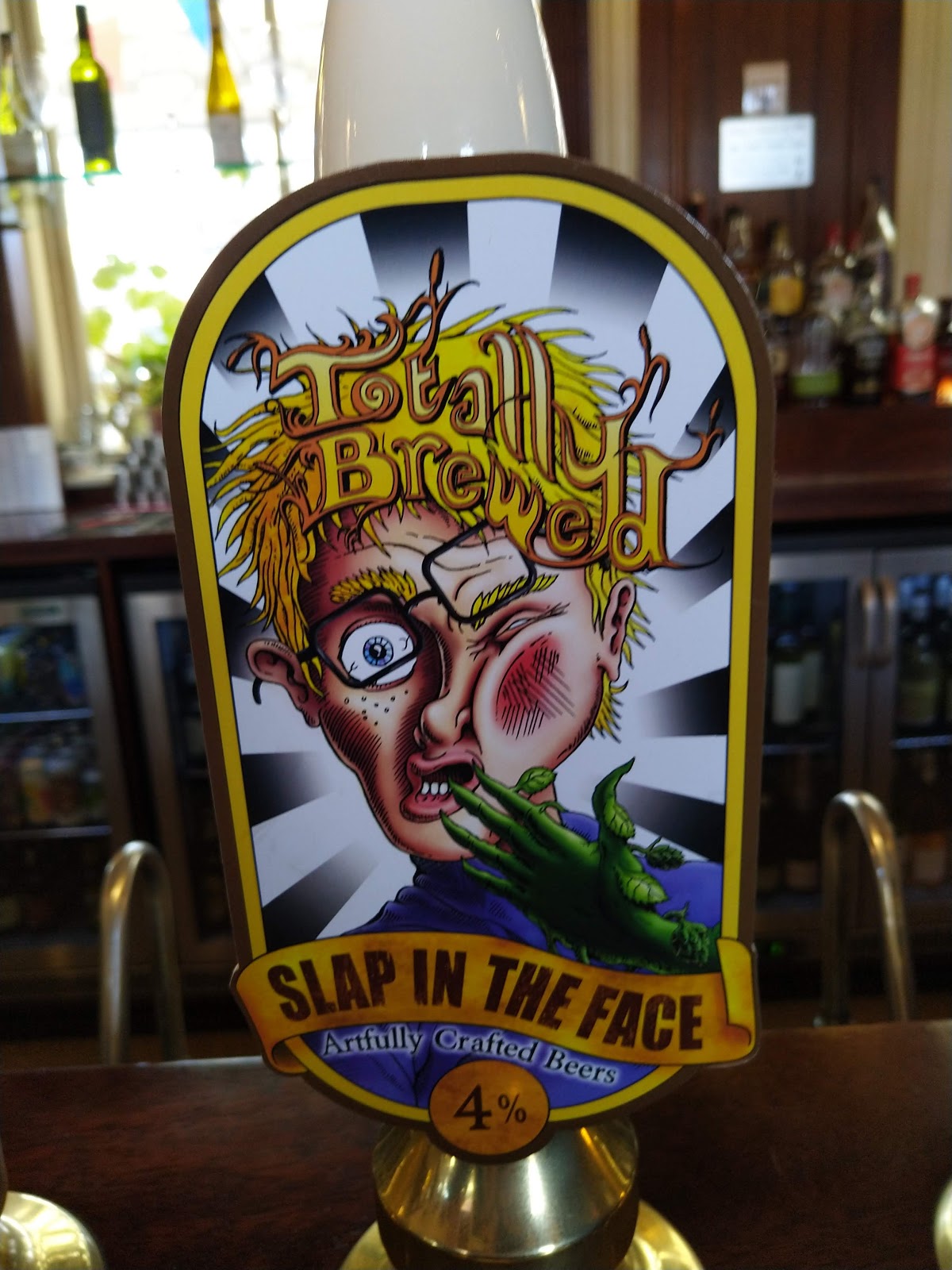 What some kids should've got…
Next up, at Johnnie's suggestion, it was "The Den", a underground sports bar that was not only showing the Liverpool match on the box, but also the cycling outside. There was even a screen behind the bar that was showing the qualifying for the USSR Russian GP. One of the locals that we ended up speaking to, was actually originally from Aldershot. Well at least he didn't run a pub in the Sutton area or knew someone that did which normally who we meet on these sort of trips.
The Winter Gardens or 'Spoons was next and in order to get there, we needed to cut across the cycling course itself. We manage it, but Alan and Bill lagging behind have to wait for the lasses race to pass 'em by before they can catch up. A couple of beers later and we now need to discuss a very important plan. Beer at the ground or try somewhere else along the way. The walk to the ground isn't for the fainthearted and Robbo decides to rustle up a sherbet at the station for the rest of the trip. The rest of us start the long march against the flow of the crowds heading in the other direction for the push bike stuff.
Walking towards the ground and we manage to come across a pub unknown to us from last year. "The Empress". So we decide to head in for a cheeky pint before kick off. At one point, 4 Days tells us a tale of how he had to ask a patron of The Hope to leave its premises because of the language he was using. "He was saying 'cunt' very loud, so I barred him". Hold up. 4 Days barred someone for their use of language? Kettle Pot Black scenario if ever I heard it. Anyway, pints drank it's off to Wetherby Road where it's £18 entrance. The Burgers they sold are given the thumbs down but certain persons, but the pies were good I'm told. Dr Bell would also purchase what must be the largest sized programme in the whole division. And it was only three squid. Again Taz is unimpressed and reckons the Doctor looks like he's just agreed to buy a timeshare in Yorkshire.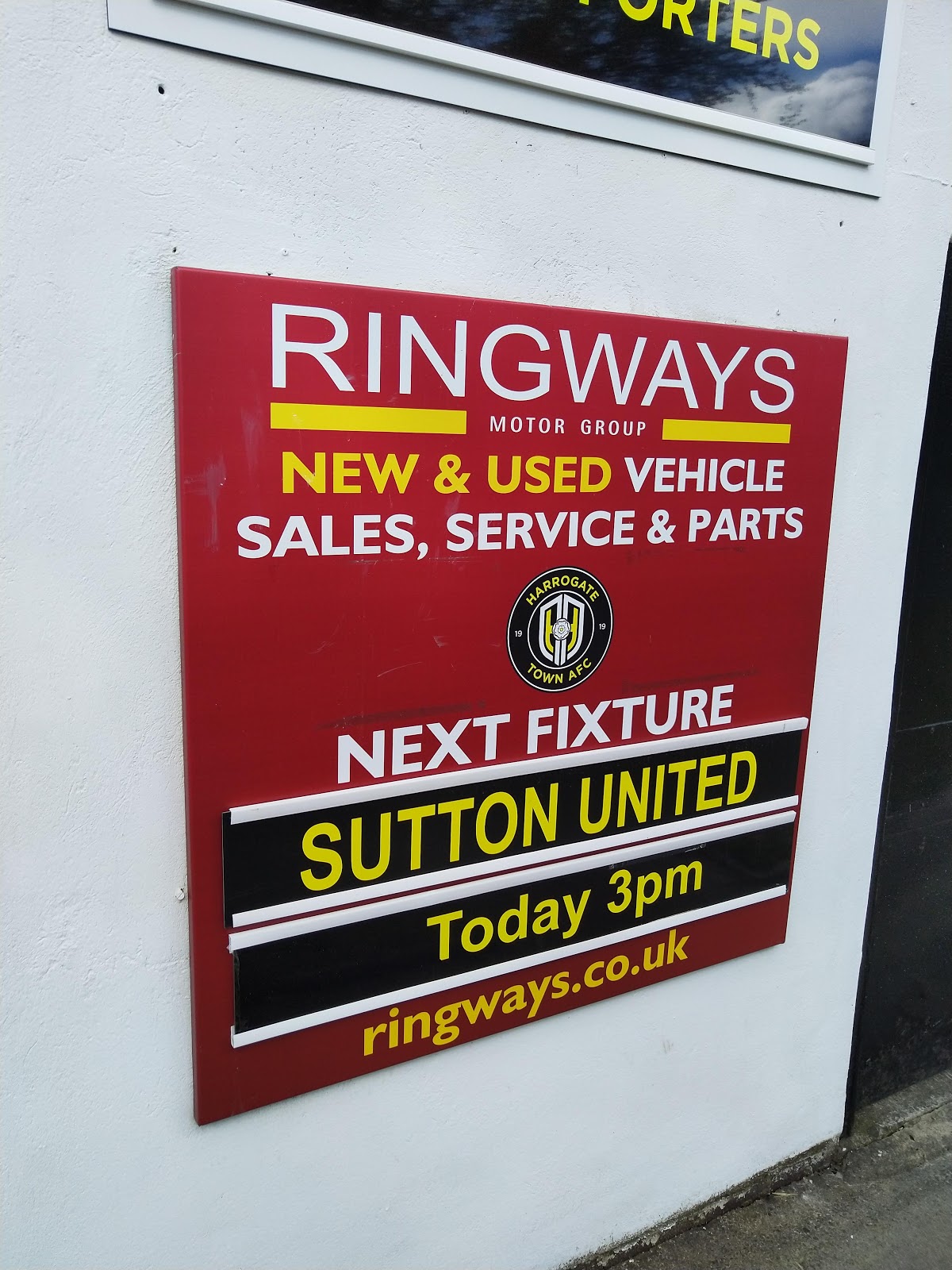 I was convinced it said 'Ringworm'…
Butler, Bolarinwa, Milsom, Barden, Goodlife, Collins, Ajiboye, Eastmond, Jarvis, Beautyman, Randall. Bench Warmers: Davis, Dundas, Wright, Matsuzaka, Reid.


Shooting up the hill and we take our spot behind the goal and get ready for the football to come. Soaking up the first couple of moments of Home pressure, and then Sutton are allowed to come into the match. Early on and Sutton had the ball in the back of the Harrogate net for it only to ruled out for offside. But no one around me could work out who was at fault.
Near the main grouping of Sutton supporters there were about half dozen of local teenagers that thought it would be great to impress some young girls with their attempt at being real men. Giving up on cheering their 'own' team, then instead thought it would be funny to comment on every song we produced. So after the usual "Come on Sutton" you would faintly hear "Wankers" and stuff to the right of us. Eventually anyone would get annoyed of it. And did the stewards do anything? Like fuck they did. The problems of when you don't segregate and fans don't go behind the goal there team is shooting at.
Back to the football and Sutton seemed to struggle to get the ball into the box. Plenty of times we got it down the wings only for the final ball to fail time and time again. There have been plenty of matches this season where we've failed to test the keeper and and to was looking to the case once again. But before we knew it, we were one down. And it all started when we got a corner.
The corner came into the box and was half-punched clear by the Harrogate keeper. It falls to Bolarinwa who tries to find Jarvis with the ball. But he's a little too weak in trying to hold up the ball and is dispossessed. The ball is cleared up the pitch and suddenly Sutton are on the back foot. See what happens if you leave a player up on a set piece? Another pass to the wing has Harrogate bearing down on Butler with nothing in between. It's easily slotted past Ossie's favourite and hits the back of the net to the enjoyment of the smattering of home support behind our goal.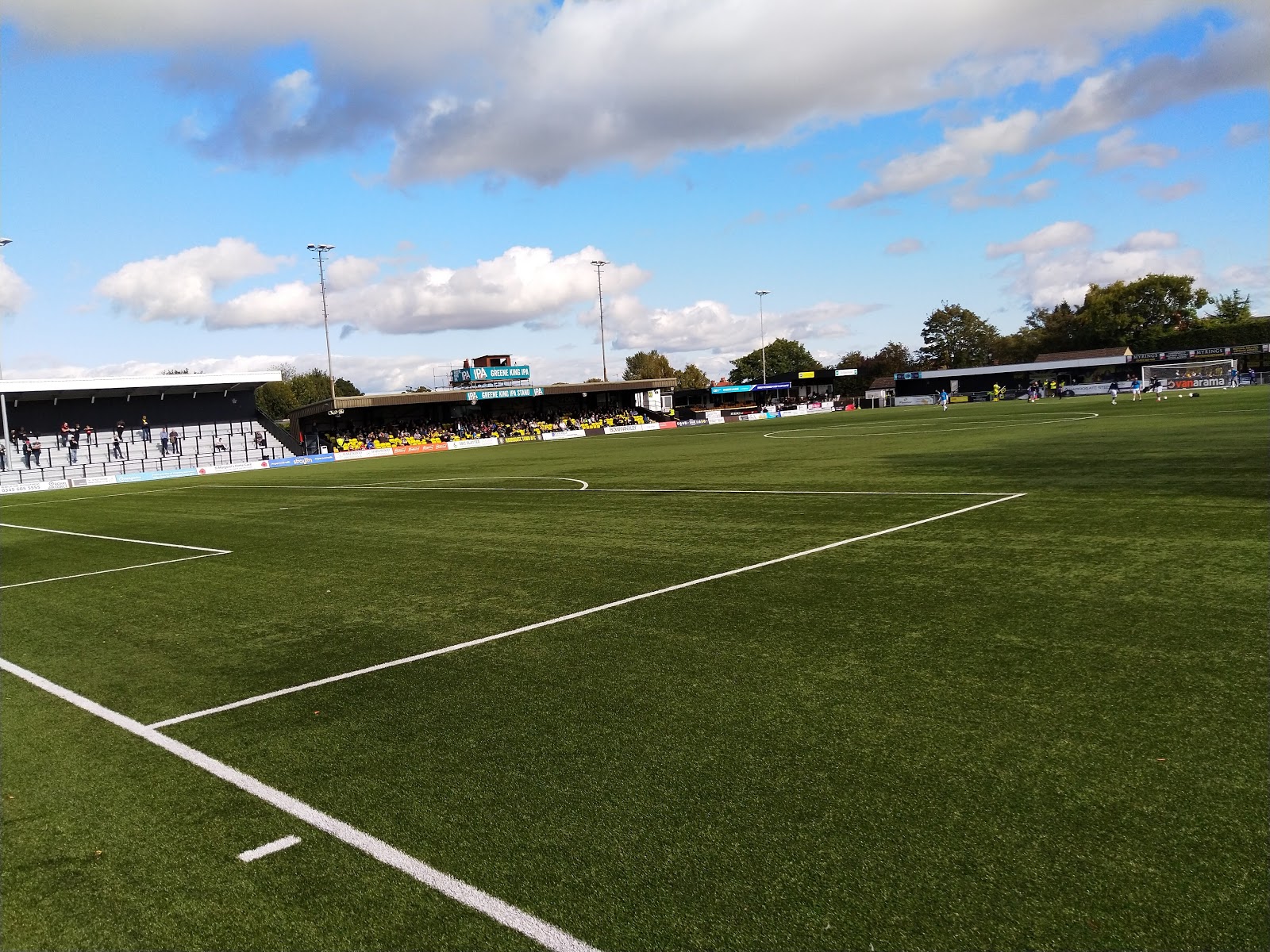 A nice September day…
After the goal, and it's time for me to head towards the bar and get some of us a much needed refreshment. But first I need to locate the khazi. Asking the steward where it was, I also mentioned that we were having some bother with the few kids near us. Of course he wasn't interested and shrugged it off. Oh well, if his doesn't give a fuck, that's fine. I walk round towards the other and head into the bar to rustle up some alcohol.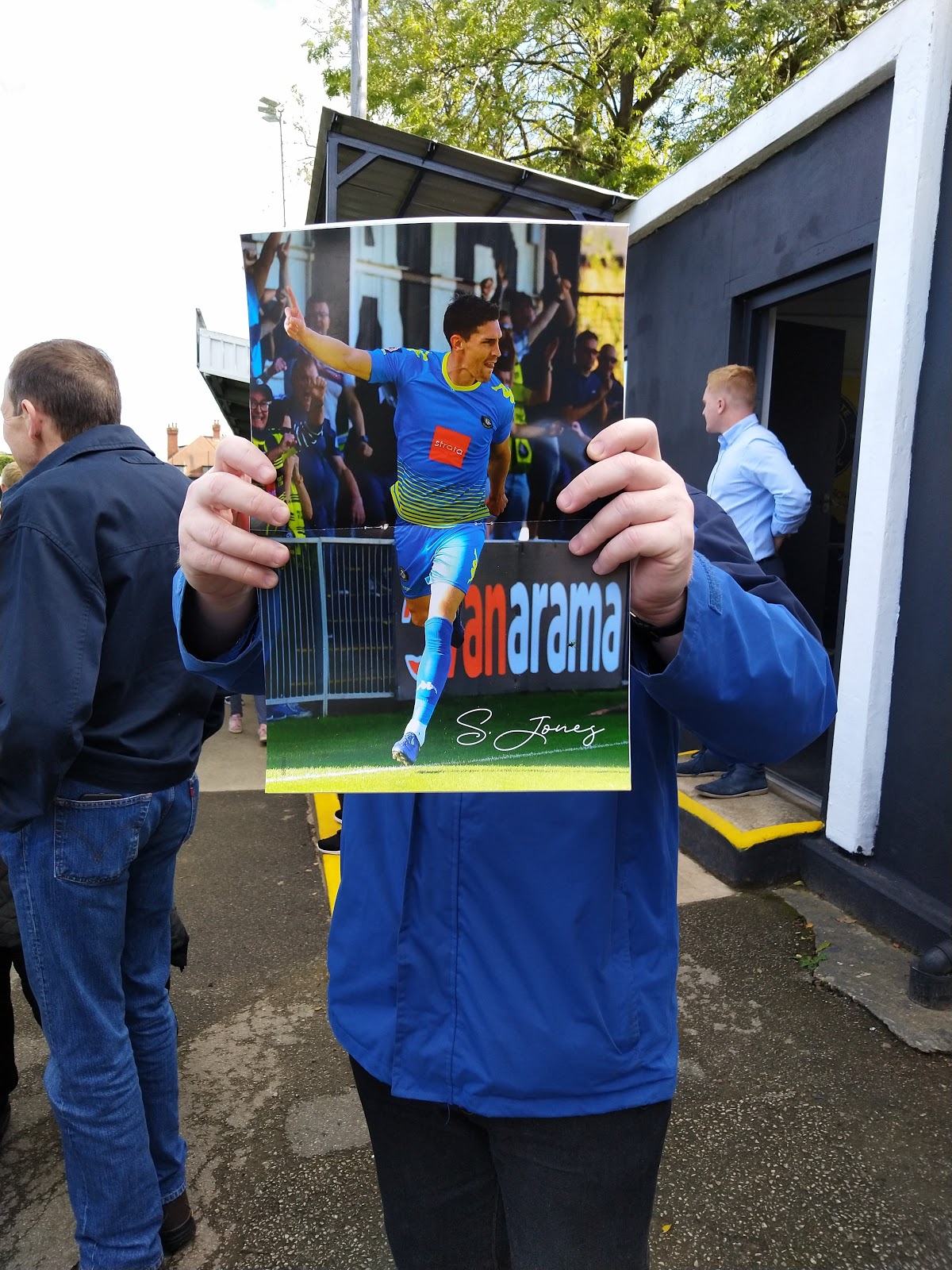 Everyone loves a big centrefold…
The second half started as bad on the terrace as well as on the pitch. For us, it started before the ball is kicked. Taz's attempt to put the Gandermonium flag up was met with some resistance by an irate bouncer/steward. Quite how he thought that we'd be able to take down or interfere the already secured flags of the home side, I'm not sure. They were firmly screwed in to the painted MDF, and none of us have carried a screwdriver to a football match in many a year. Eventually Taz would just ignore him and just clip the flag into place in front of the home ones.
On the pitch, and it would take a bit of time for Sutton to get going. Harrogate were never really threatening Butler, but instead buzz around just outside the box and attempted a few off target shots. At the other end and everything changed when Randall threaded the ball through to Jarvis as he heads into the box. It's a cynical challenge and a penalty is rightly given. Collins would step up to the plate, but this effort is not as good as it usually is and the keeper saves it down to his left. When asked later on in the match to reveal the secret to his success, the keeps simply replied "That's where he went last season." Fair enough fella.
On the terrace, and the moment the ref blew his whistle for the peno caused a small surge of away support towards the barrier to show their feelings about the punishment that was handed out. And if only the same steward that had the flag based confab with Taz earlier had let them vent their feelings and head back into the terrace, there would never have been any issues later on.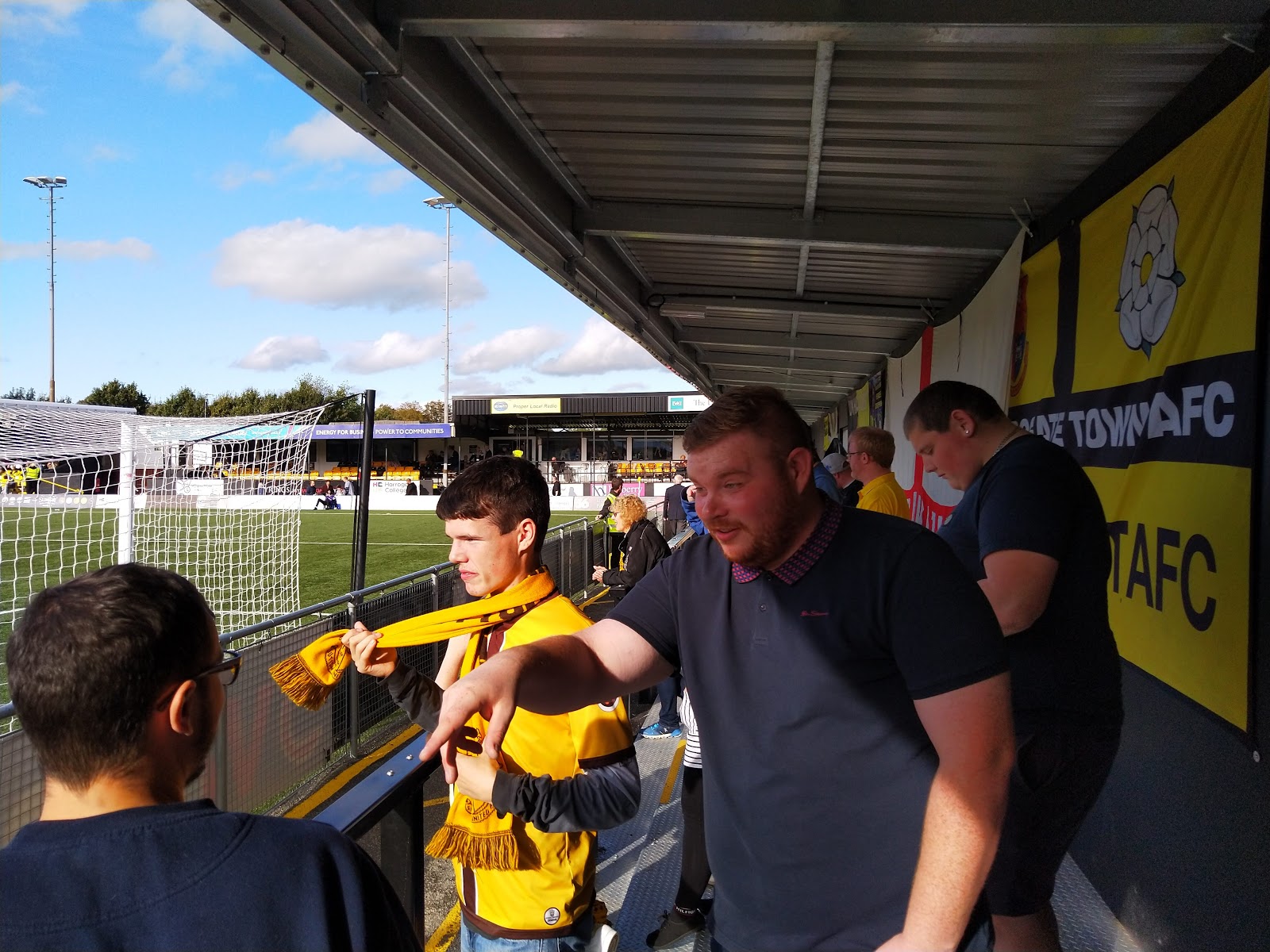 Give it large…
On the pitch, Gray would soon try to change things up with Wright coming on for Bolarinwa. It appeared that Eastmond went to the right back position and Wright seemed to end up in the middle of the park. Not long after, Reid came on for Dave on the wing. He looked a lot sharper than last week and managed to apply some pressure down the wing. Our best chance of the half fell to a Randall free-kick that the keeper had a clear view of and scrambled it away.
On the terrace, and the flag concerned steward is still not happy and soon enough 4 Days is seen being marched away. At first we thought he was going to be the first Sutton fan ejected since the kids at Bromley, but he eventually returns after 'a chat'. Not happy at his treatment Mr X would soon be also be taken away to "have some words". Especially after he was accused by the bouncer of "Physically abusing me with your mouth". I'm sure that's called verbal where we come from, but in this day and age you never can tell. He was also asked "Do you want to stay or be chucked out?". A very hard question to answer considering how we're playing and he instead asked to be given a minute to think it over. Dr Bell & Robbo would also end up getting the "talking to" treatment as well before the final whistle. And I felt a little jealous and left out by the end of it all.
On the pitch, and Sutton are still huffing and puffing without any rewards. As a final throw of the dice, Dundo is ready to come on for the final moments but its interrupted by a Harrogate penalty. Blatant as it is as the player is clean through and is taken down by Butler. But as he was travelling away from goal, a card is not deemed necessary. The spot kick goes in and the game is all but over. Dundas is brought on for a tired Randall and wins the ball a few times before it's all over once again for Sutton.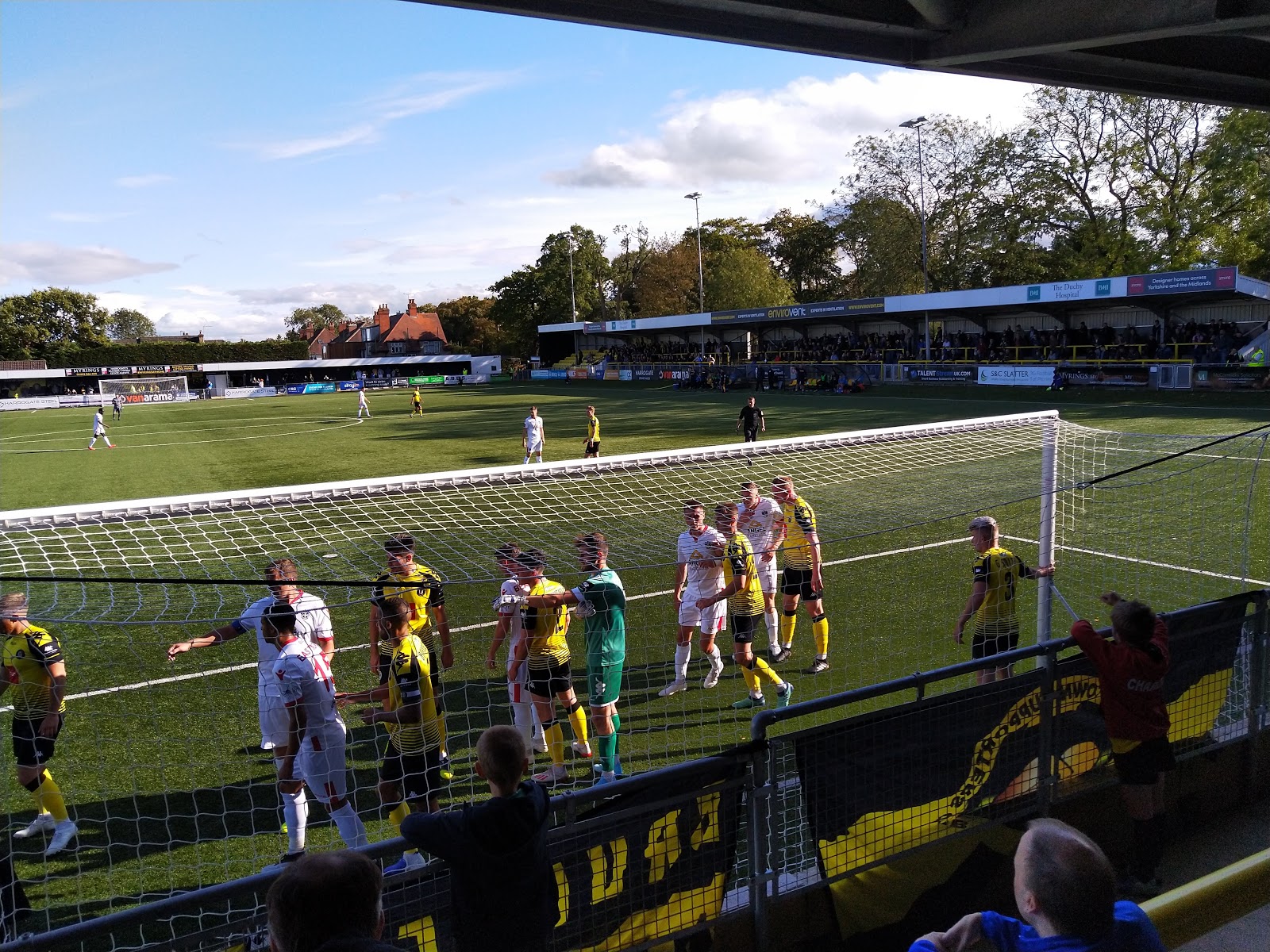 Action…
After the match and we can't be arsed with the bar and hightail back to "The Empress" to have a few drinks and try to fathom what we'd witnessed. One thing I didn't realise was that in the first half those young pre-pubescent idiots next us were not just calling us wankers but also shit like 'nonces', which annoyed most of us, especially with the inaction of the two stewards at our end.
Next, back at "The Tap", and we sink a pint before we decide on what train to get back to Leeds. Someone must've checked the train times because there was concern that there was no sign of the 1915hrs train we intended to get. Confused, Mr X heads over to one of the local guides hanging about for the push biking and they informs him that it's a 'ghost train' and is not actually running. And yet we're booked on it? Go figure. There was even a little card that was handed by these guys to all the out of towners saying that the 1915hrs was one of the trains you could get back to Leeds!
Also whilst trying to work out our train options, it's soon pointed out that the 2045hrs train back to King's Cross we're also booked on is also missing. Further investigation soon finds out that the actual last train back to King's Cross leaves Leeds at 2015hrs today. So what about our train? Then 4 Days remarks "Just look at our tickets". And upon closer inspection of the four tickets we all have that there is a fatal difference between one of them. Oh yes, three have todays date and one has tomorrows on it. And of course it has to be the one that takes us home! There is a collective giggle and then all eyes fall on our travel secretary. The penny finally drops and he realises that he's fucked up. Well Done Mr X!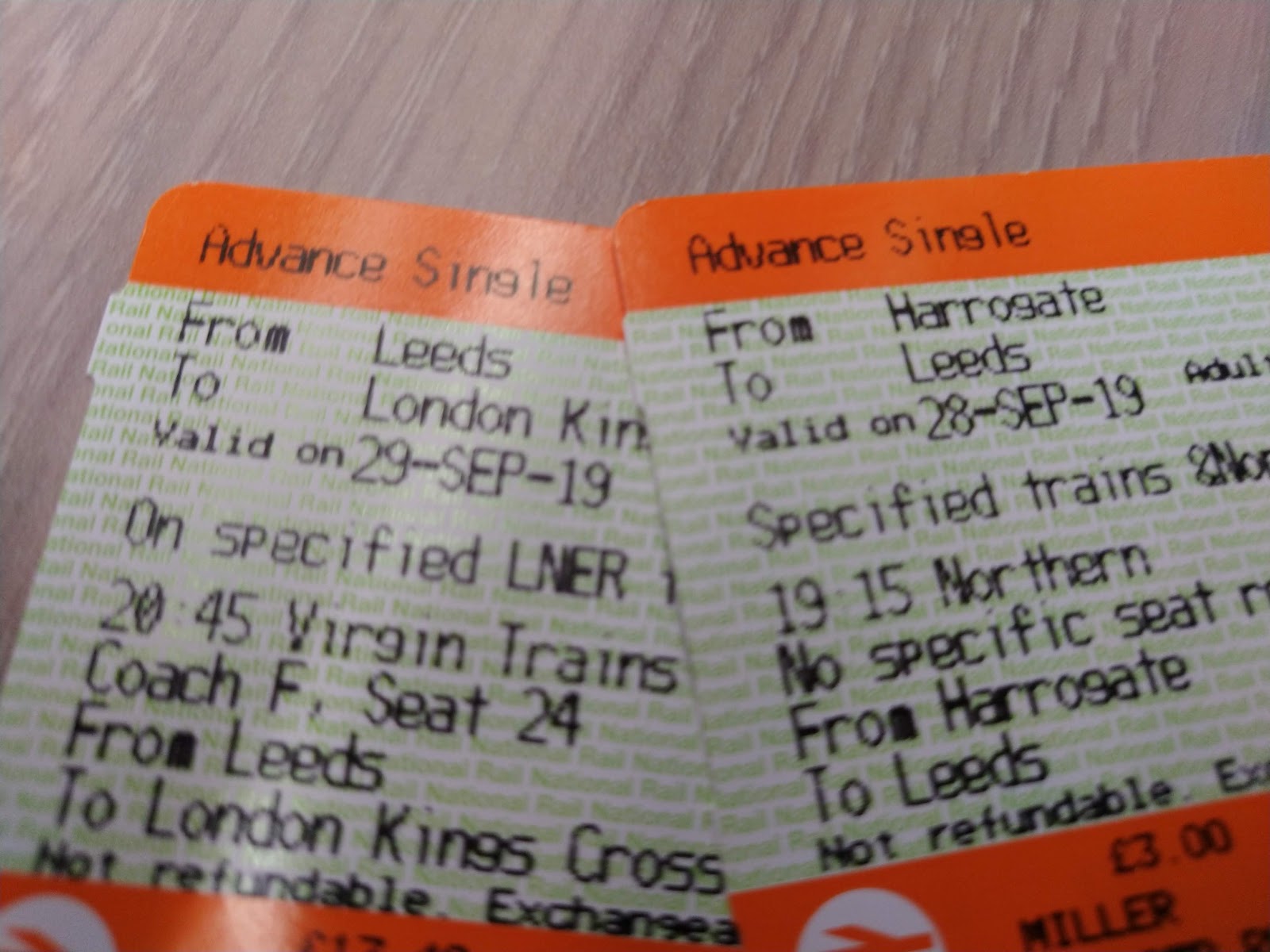 Silly boy…
The question was, what do we do now? Well first we needed to get to Leeds at least, so we finished our pints sharpish and headed for the next train to Leeds. Finding some seats we're soon settled down. Except for Mr X who has his head in his hands as he came to terms with his mistake. A quick headcount soon revealed that we were a few heads light. So where were Robbo & Magnum P.I.?
Somehow, they'd managed to get on the same train and thought none of us had made it. Talk about leaving no man behind. By the time we'd gotten hold of them, Magnum PI had confessed that he had already blabbed to the ticket inspector that we didn't have the right tickets for the next leg of the journey. So much for slipping through incog-fuckin-nito! As our luck would have it, and to save Mr X's bacon (not to mention wallet), the ticket inspector was from Morden! And not only that, but was apparently at both the Coventry and Boro matches at GGL back in the day. Happy Days!
We hit Leeds and have a bit of time to able to buy some booze for the train and some tucker to fill our bellies. There's a KFC in the station and with a just about right size of queue, it's not long before we're on the train with a few buckets and carriers bags of Sainsbury's finest. Settling down for the journey we destroy the food and make a dent in the beer allowance. And come up with a great name 'Cunty McBollock Face' for someone. Eventually locating a table we now wait for the ticket inspection which would surely put to the test Magnum's magic biro corrected ticket. According to him, the previous Inspector from Morden had radioed ahead and confirmed us on the train. But judging by hand writing on the back of the ticket, it could just have been done by Magnum himself! Especially as the name on the bottom was apparently 'Chris Diaper'. But if it's true. Thank you very much Chris!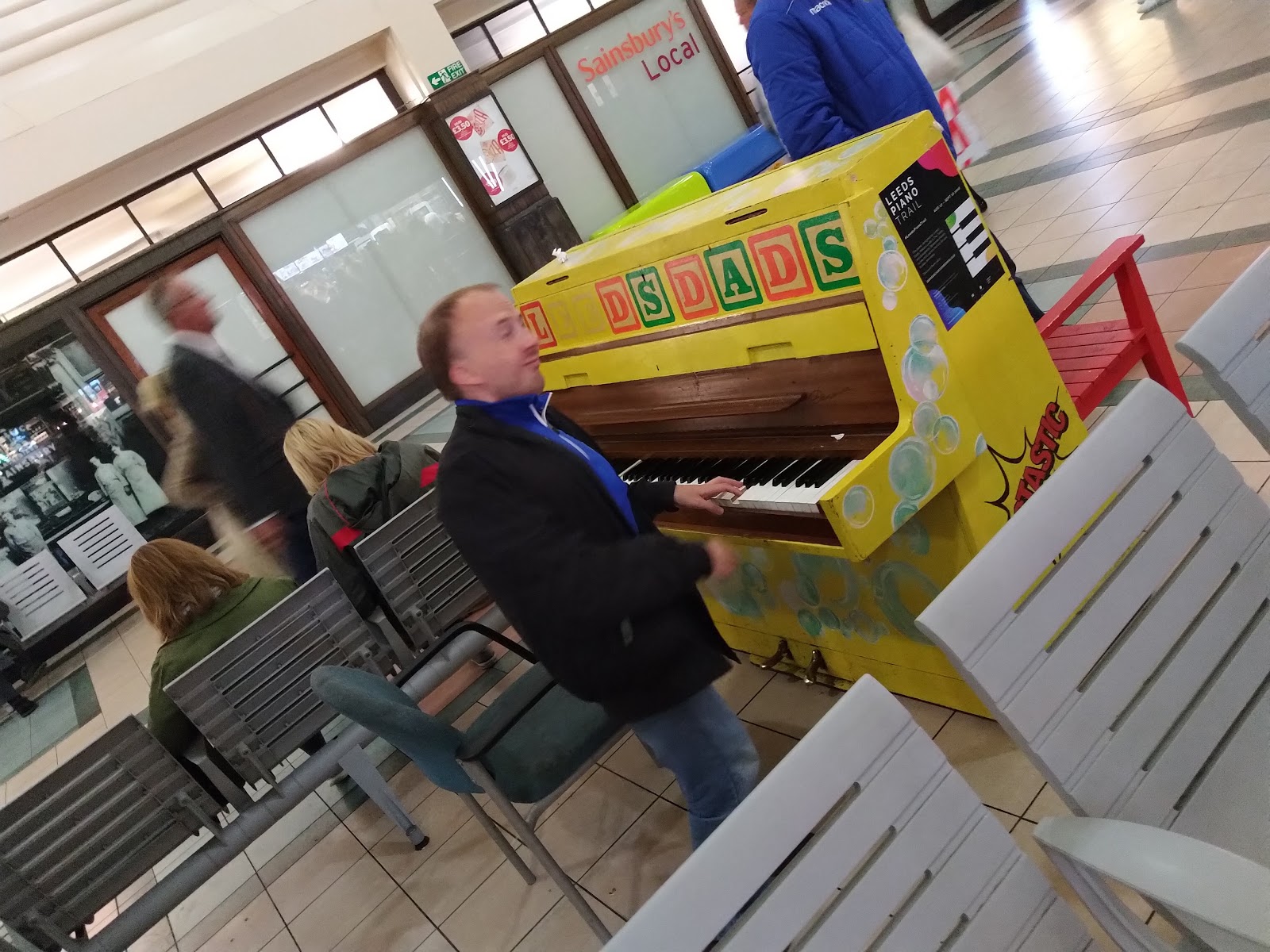 "You hum it, I'll play it"


The final part of the journey from London was meant to be a simple affair. But after arriving at King's Cross ten minutes later than planned, we'd missed our connection from St Pancras. That, and it seemed that Thameslink was right up the spout as per. Saying goodbye to Mr X as he took himself round the Loop, the rest of us headed for the Underground. With what seemed like a 100 kids straight out of the 90s, don't think I've seen so many curtains, Kangol & Lumberjack coats since the last Pearl Jam concert I did, we head towards the Victoria line. And thank fuck the mob was heading for the Northern Line as they all seemed to be trying to jump the barrier. Although Dr Bell thought this was a good idea and was pleased for himself when he took advantage. Right up until he realised that he needed to tap out at Victoria! What a plonker! Even on the train, we're once again held up as some Doris tried to smuggle a bike on to it. Jesus, I just wanted to go home!
We finally make it to Victoria and soon come to realise that all the trains home are delayed now. Saying goodbye to the ones that are heading towards Croydon and congratulating 'Bobbin' Bill on losing his Gandermonium cherry, they're off as we step onto the train at platform 11. Our fun was to carry on as not only do we bump into ex-scummer Luke Fontana, we hear the announcement that the driver for our train has yet to arrive and that we'll be delayed for another good twenty minutes. Fuck our lives! Mr Fontana would have enough and leave the train to try his luck elsewhere but the rest of us stick till the point that the 2255hrs Epsom train would eventually be dropping me off in the Badlands of Carshalton at 0011hrs. And by the time I'm through the station, the heavens begin to open and the walk home is fittingly wet & fuckin' windy.
And that is that folks. There's no denying that we were shit again today. I think I'm still in the disappointed camp though and have yet moved over as some people I'm afraid have gone to. Next on the horizon is Stockport at home who were butt fucked by Torquay today and are on a shit ol' run right now and are going to want to get back on the horse with a good performance. Hopefully, once again, we won't let them and put in a shift. But that tale is for another day. Enjoy!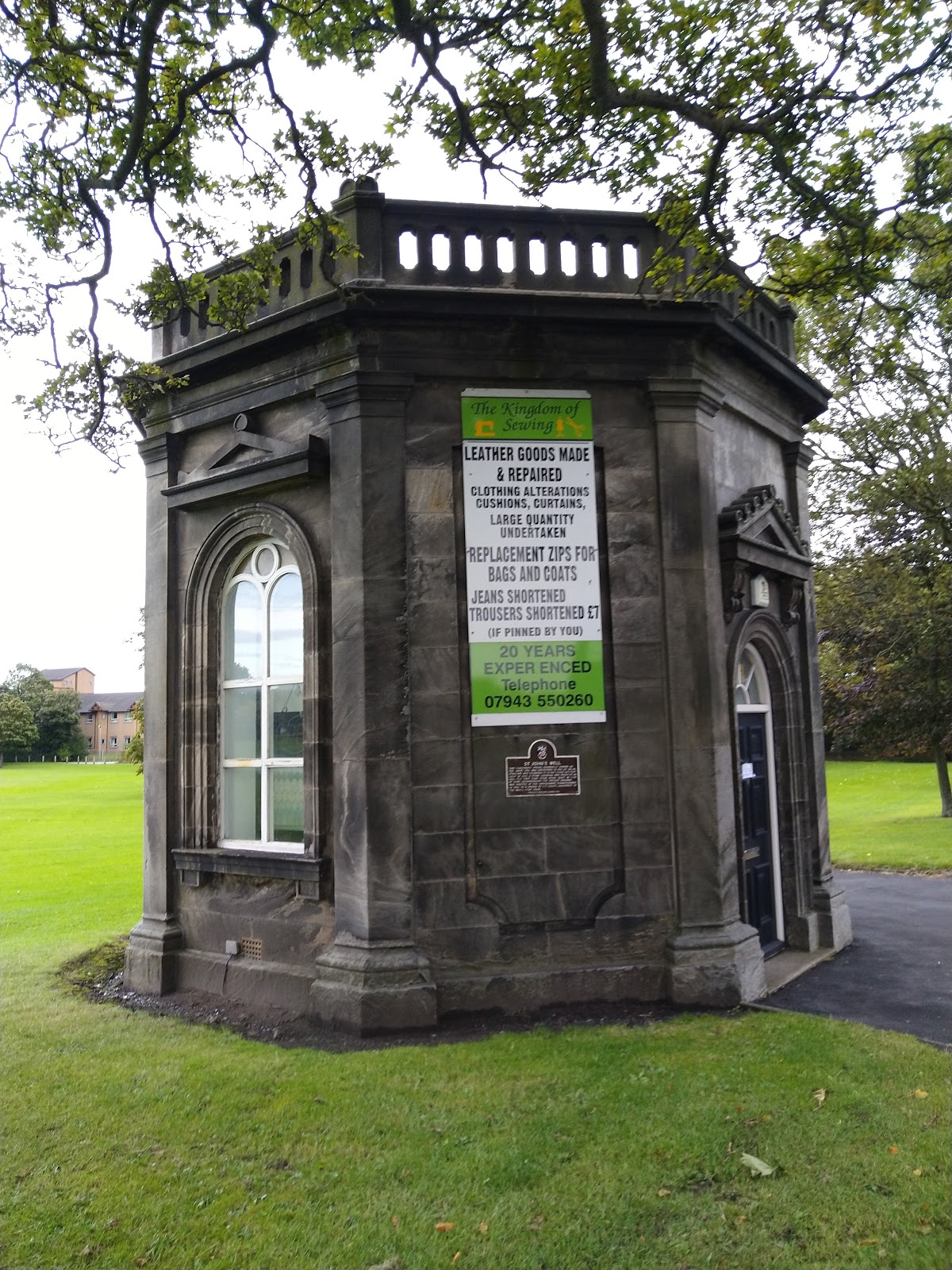 Should've been a pub…
Duke
Att. 769