So what's it all about then, eh..? Its, OK you don't need to be a member.
I said to the fella's (Taz, Frakey & Dukey) a few weeks back, well actually come to think it was the 2nd to last game of the season, that cometh the summer months we should have a little get together at Juan Towers. Come on, what else is there to do in the passing Summer months, apart from watching football related films, and reading football books to get our fix?
So with the Holiday in Portugal all done and dusted, and with the weeks pressing on. It was time to get together all the Sutton United Memorabilia lifted from the shelves within the Garage on the Friday night. So various texts and telephone calls later it was decided that Saturday afternoon suited everyone best to have a look through some SUFC porn.
So with the walking encyclopedia that is Frakey, turning up to Juan's Gaff first. The first order of the day was for a cup of the finest Earl Grey for Frakey. A quick two cups later, in between discussing a brief end to the season, and new player signings, the other two amigos, Taz and Dukey rocked up to Juan's Gaff. 
Dukey armed with the finest export that Copenhagen has to offer. This I think has to go down in History, the first time
I've ever seen the 'Cider Man' put away so many beers! Taz of course armed with his favourite tipple, a rather attractive looking bottle of Hendricks, and of course his laptop and scanner.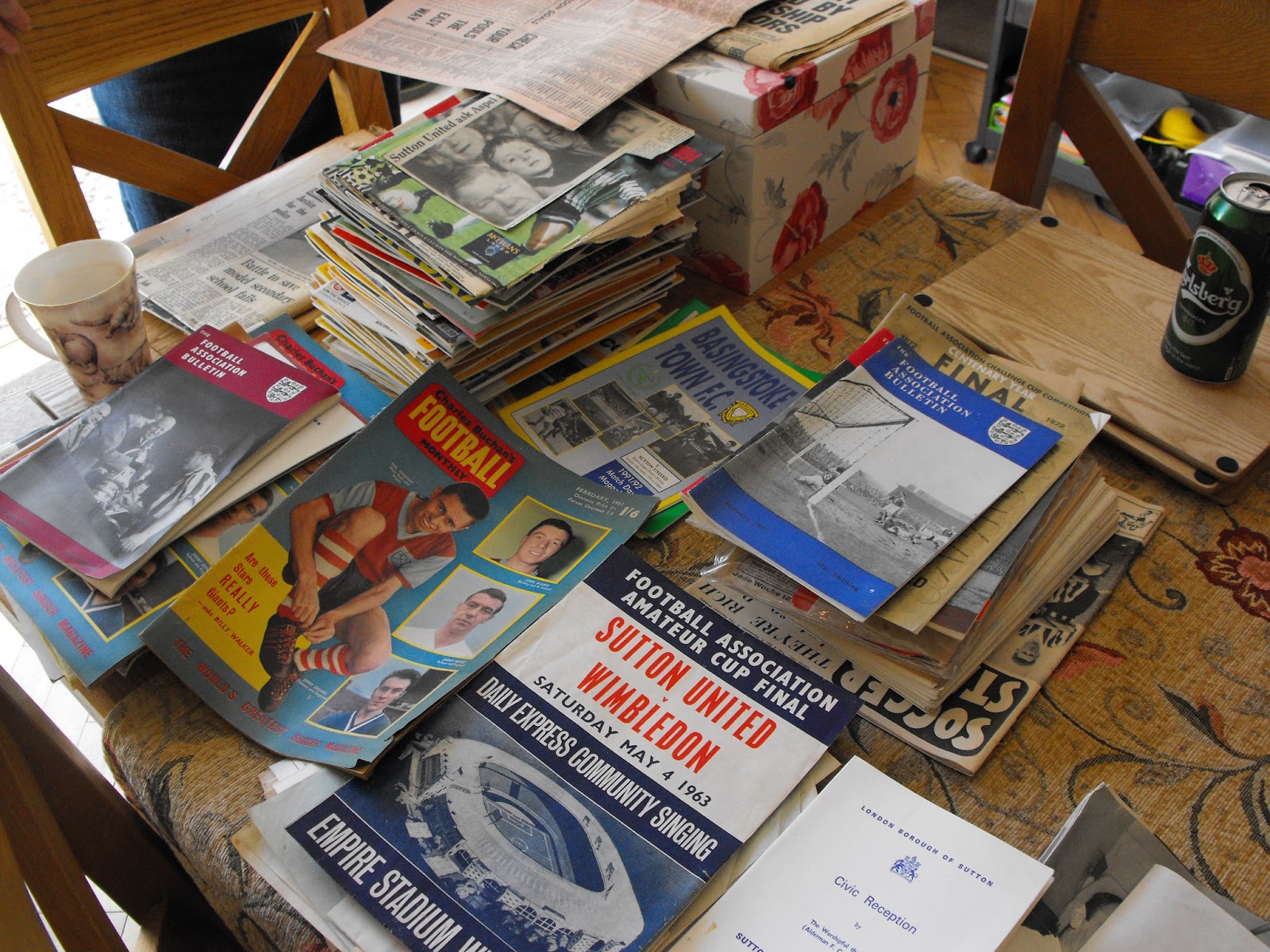 Tea, beer & football porn. Man heaven…
So a quick sort through of all the bits that had been kept stored over the years! Programmes piled up in one section . Newspaper
clippings, and full papers, dating back to the 50's & 60's piled up in the other section. Of course Frakey pulled out one of his most prized gems, his football programme folder. Some of this baby's went back to literally day dot. So with scanner on hand, Taz fired it up, and made a few copies of various programmes- you can find some of the images on the instagram account we've got going. You can find the link here
Time to fire up the BBQ and refreshments:- A quick break away from some of the artifacts for a quick bit of chow, and liquid replenishments', we headed back to the task in hand. Going through some of the box contents stored in the Garage, we managed to find a couple of bits that Frakey didn't have in his collection: – you should have seen his face, it lite up like a kid at Christmas. So being the kind fella that Taz is, he scanned them in, and sent them over to Frakey's email account so he could add them into his ever growing collection. One of the programmes missing from Frakey's collection can be seen in the picture below.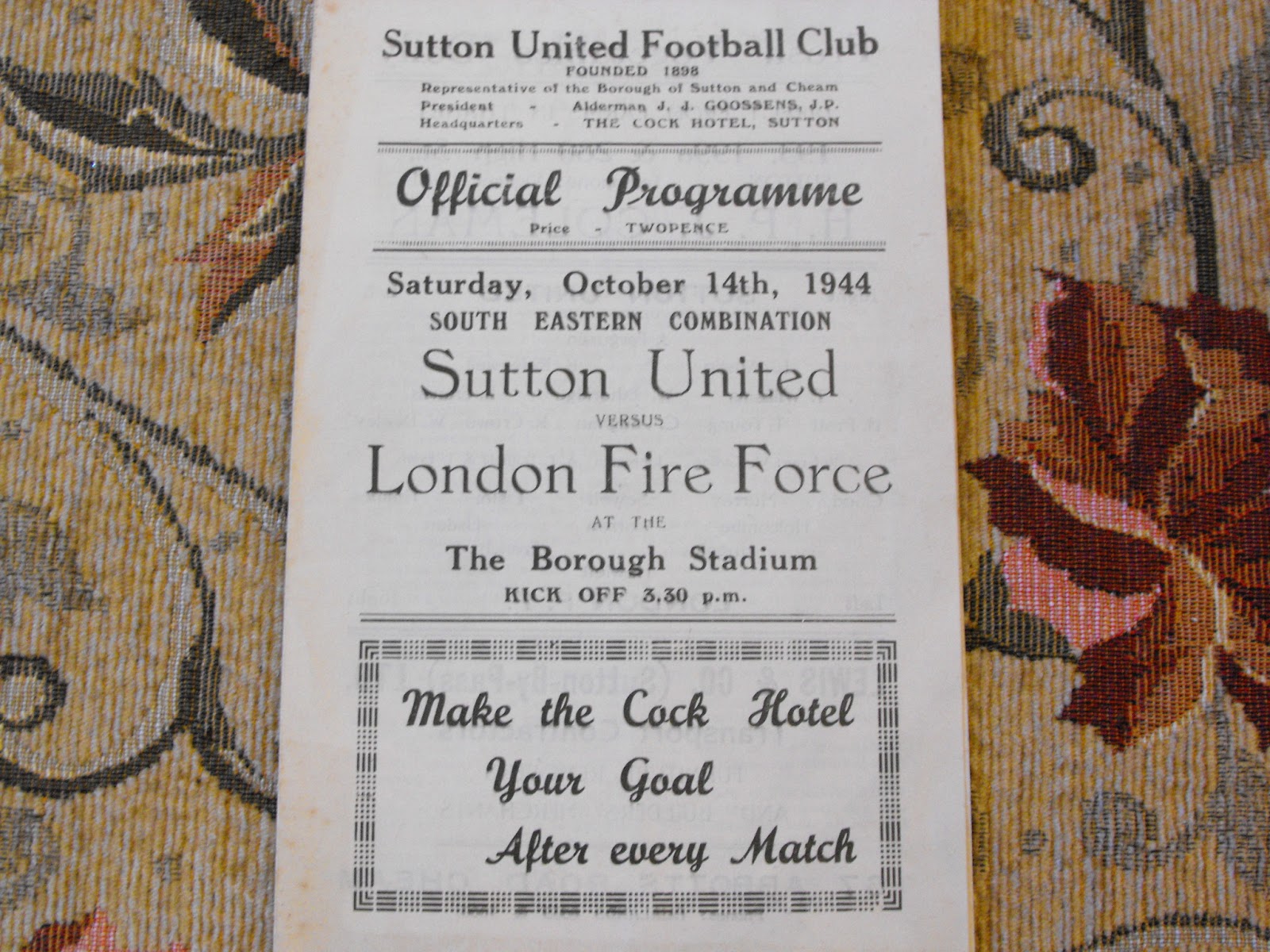 I hope we doused their fire. Geddit? Oh never mind….
A little dig into the programme pile, we found a few little hidden gems, including , Sutton United Vs Whitley Bay in the F.A Amateur Cup-Semi Final, hosted at Birmingham City Football Club. An England Vs  U.S.S.R  fixture, at the 'Old' Wembley Stadium, this programme dating back to 1958. Just one more for good measure, a Benfica Vs Manchester United, European
Champion Club's Final programme dated May 29th 1968.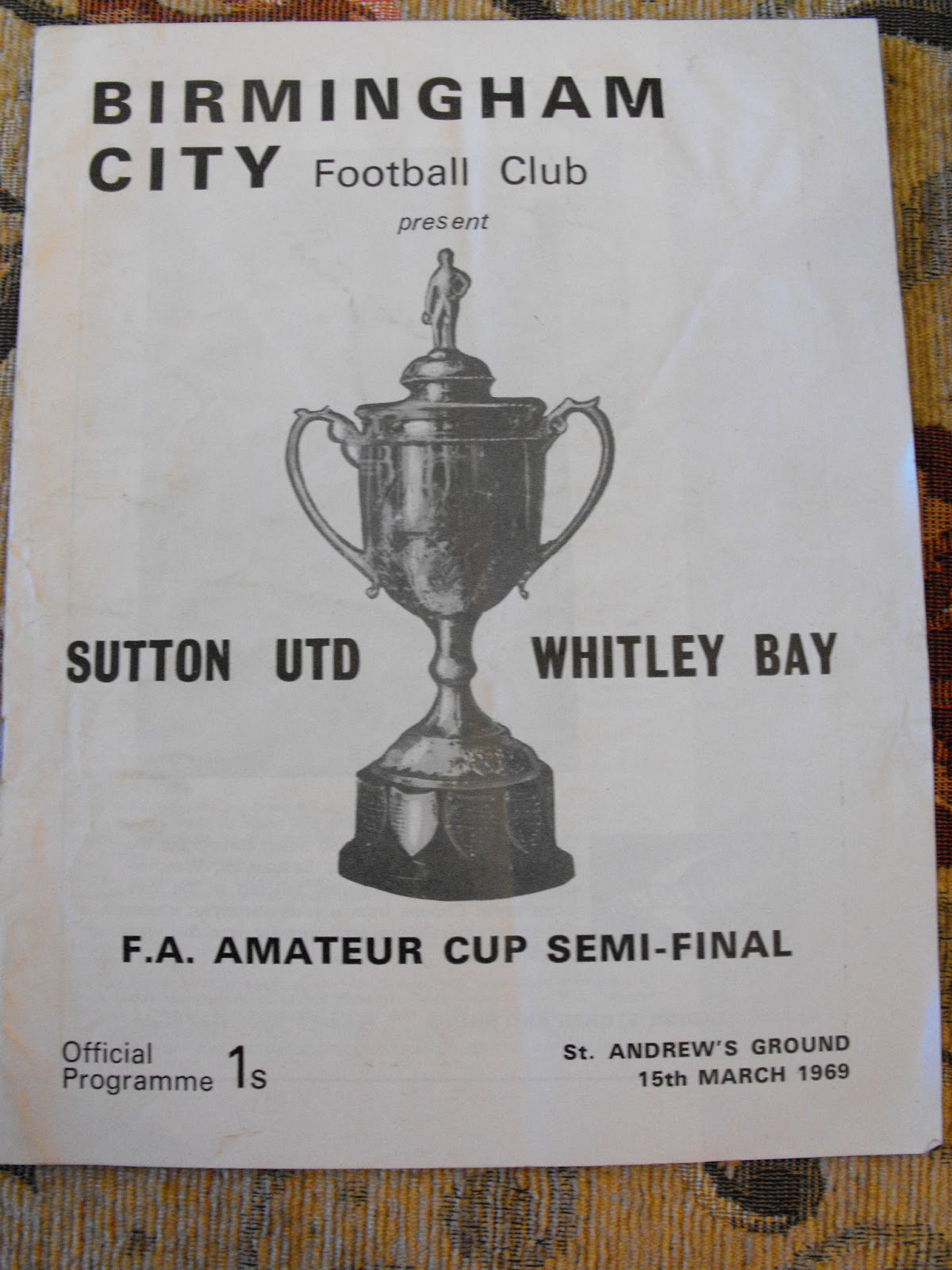 Those were the days….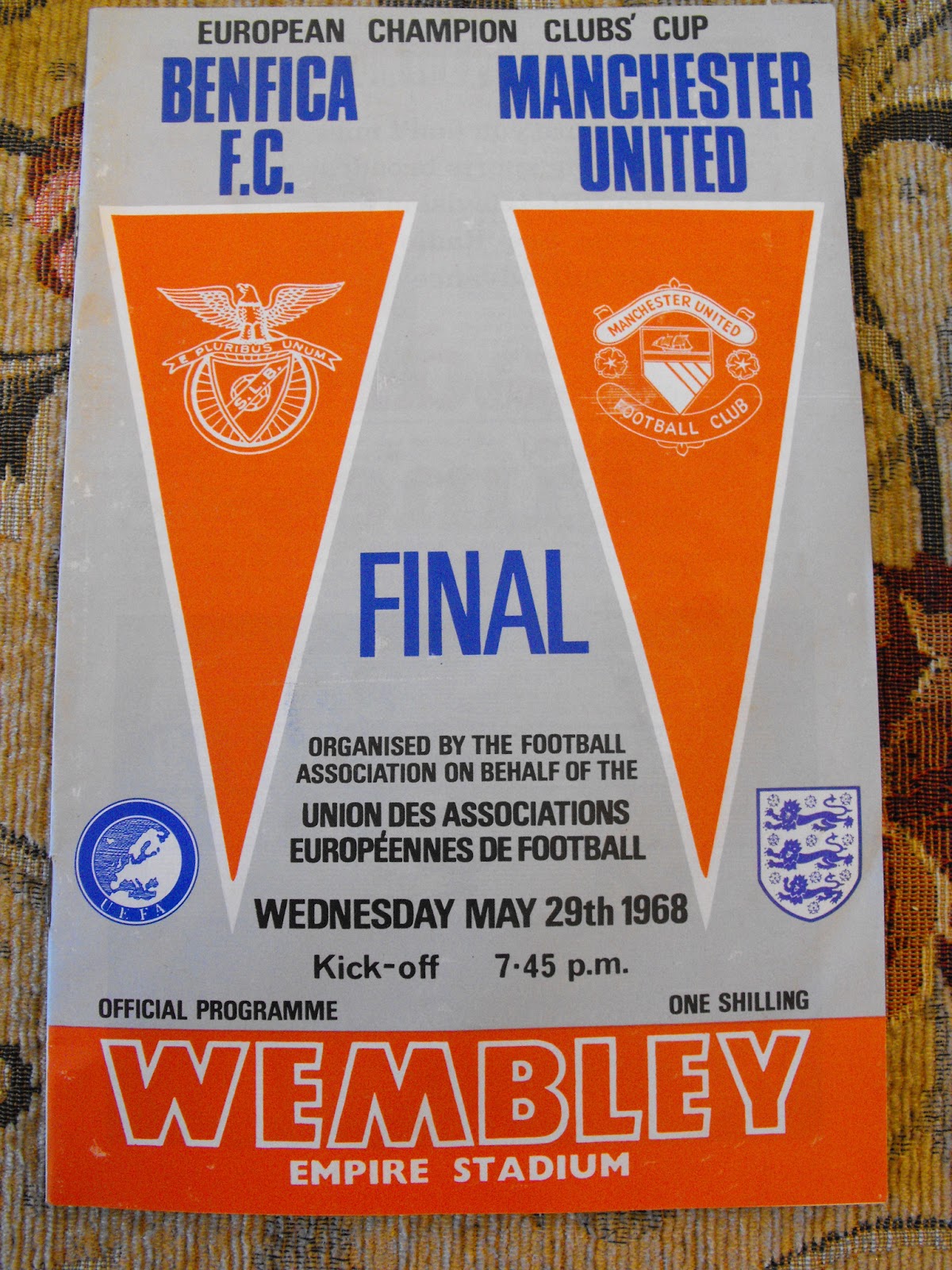 A slightly less famous United….
On further rummaging through of the papers, and press clippings we found another little piece of history. This piece of history was a hand written letter sent in, from an Ex-U's fan that used to live in the Borough but had decided to move across seas to New Zealand. Attached to the letter was a press clipping from the Evening post in New Zealand, that reads, "London Jan 13- Sutton United became the first amateur soccer side in 17 years to reach the fourth round of the FA Cup when they crushed Hillingdon Borough 4-1 last night." That's pure history for you, looks as though we were starting to become a little famous all over the world!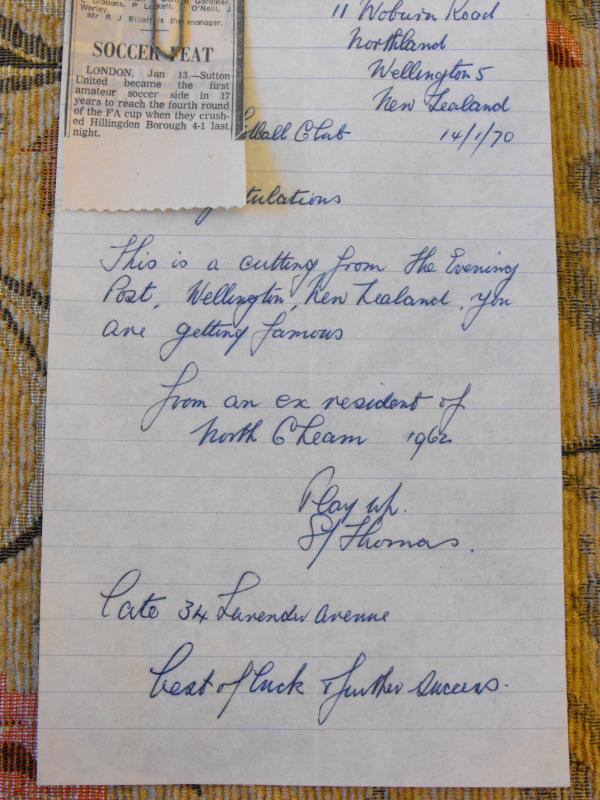 Dear Santa…..
Clearly a cartoonist of one of the national Newspapers in the early 1970's also took note of this…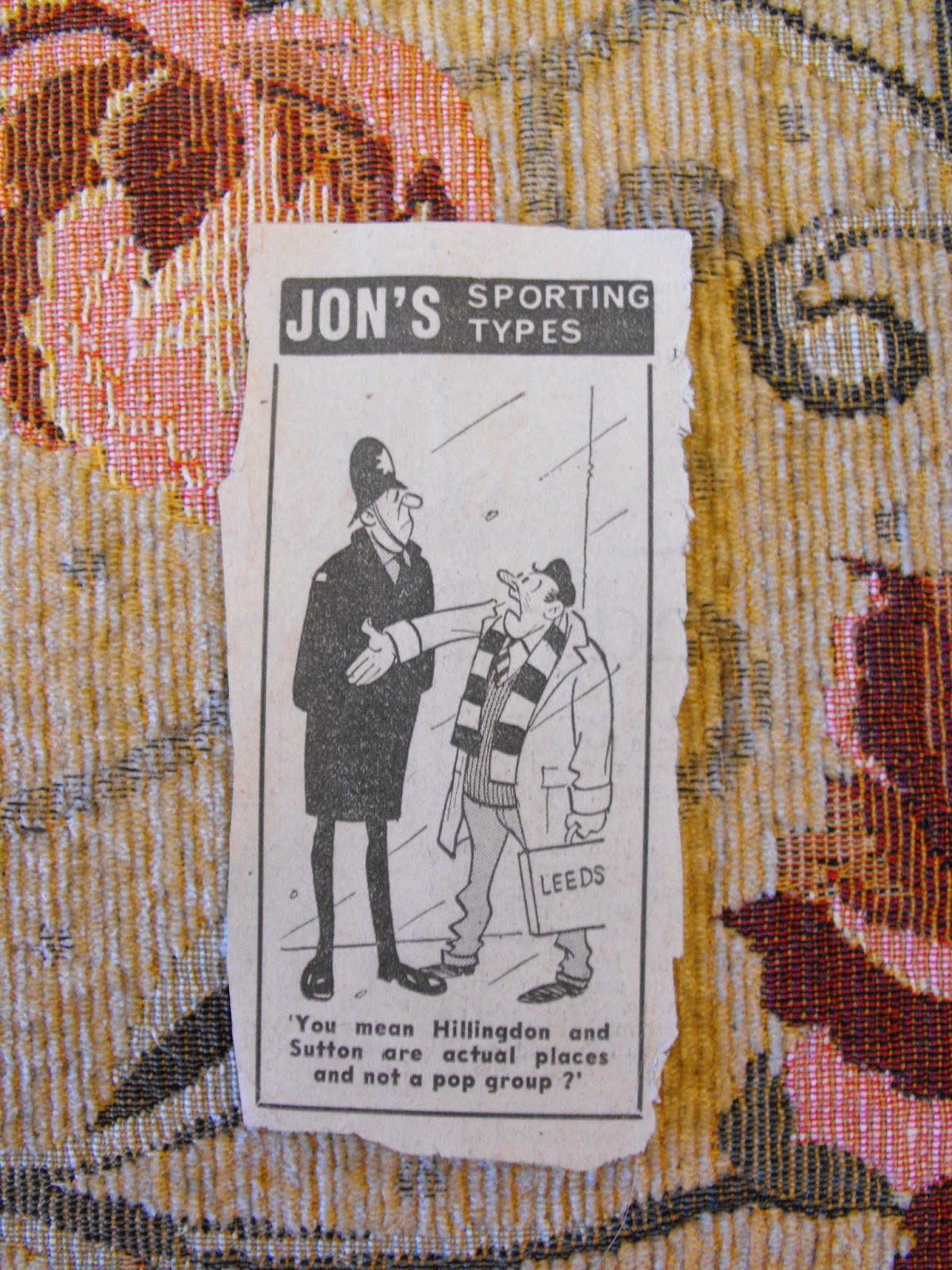 TBH, you could print that today & people would laugh…
Those of you that read the Amber Planet forum, may have recently seen a post that relates back to the old stand on the Collingwood Rec side of Gander Green Lane. Well, we even managed to find a press clipping of that too.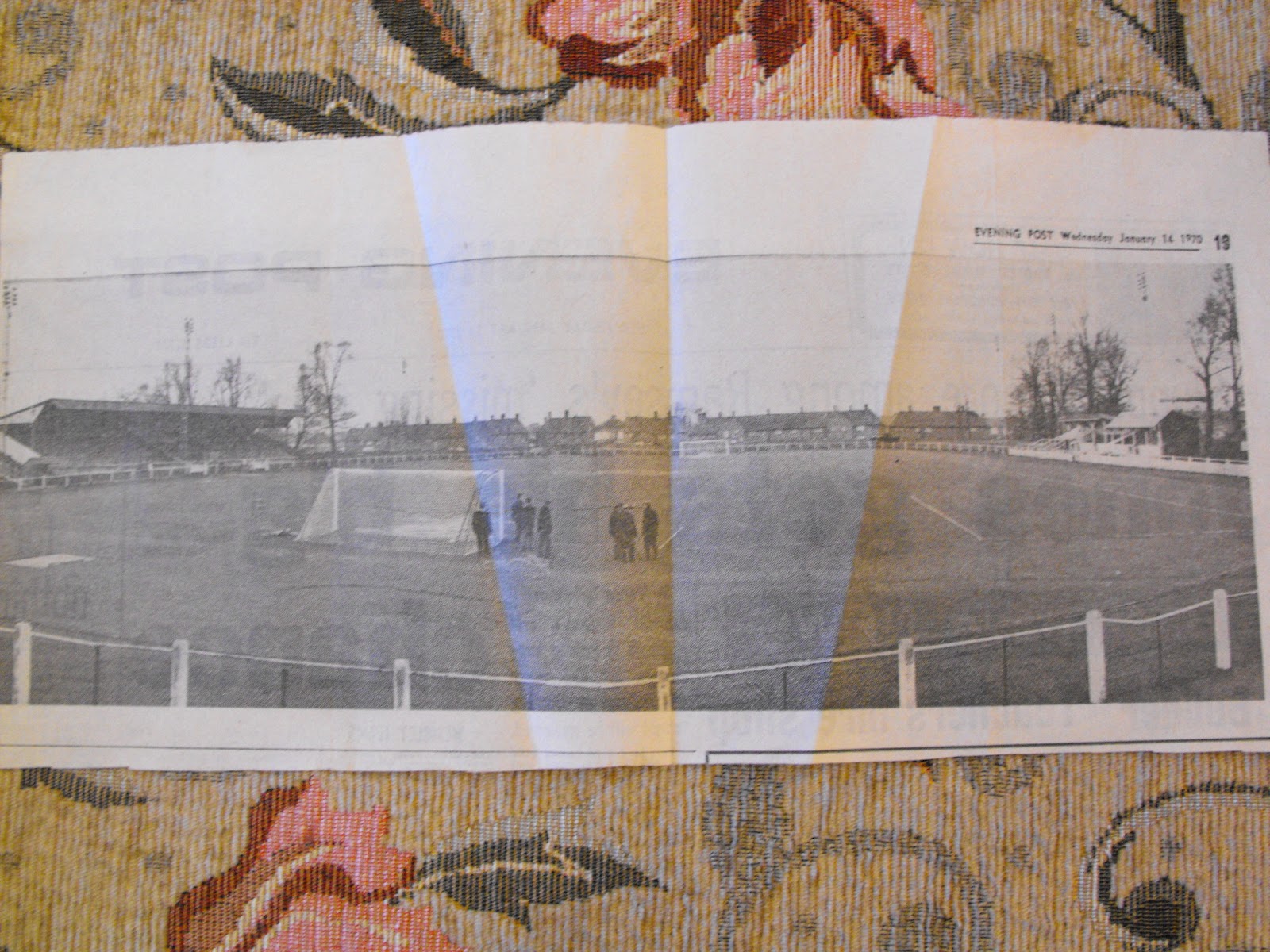 The wide open steppe of Gander Green Lane, Sutton…..
So after spending many hours on Saturday afternoon, and evening going through some of the history associated with Sutton United, and Dukey drinking his way through an 8-pack of Carlsberg ( Dukey doing what he does best ). With the clock ticking by, and pushing midnight it was Time to call it a night. I for one felt overloaded with Frakey Facts, and completely overwhelmed by all the history, for one day!
So I'll leave you with this little number, food for thought as they say…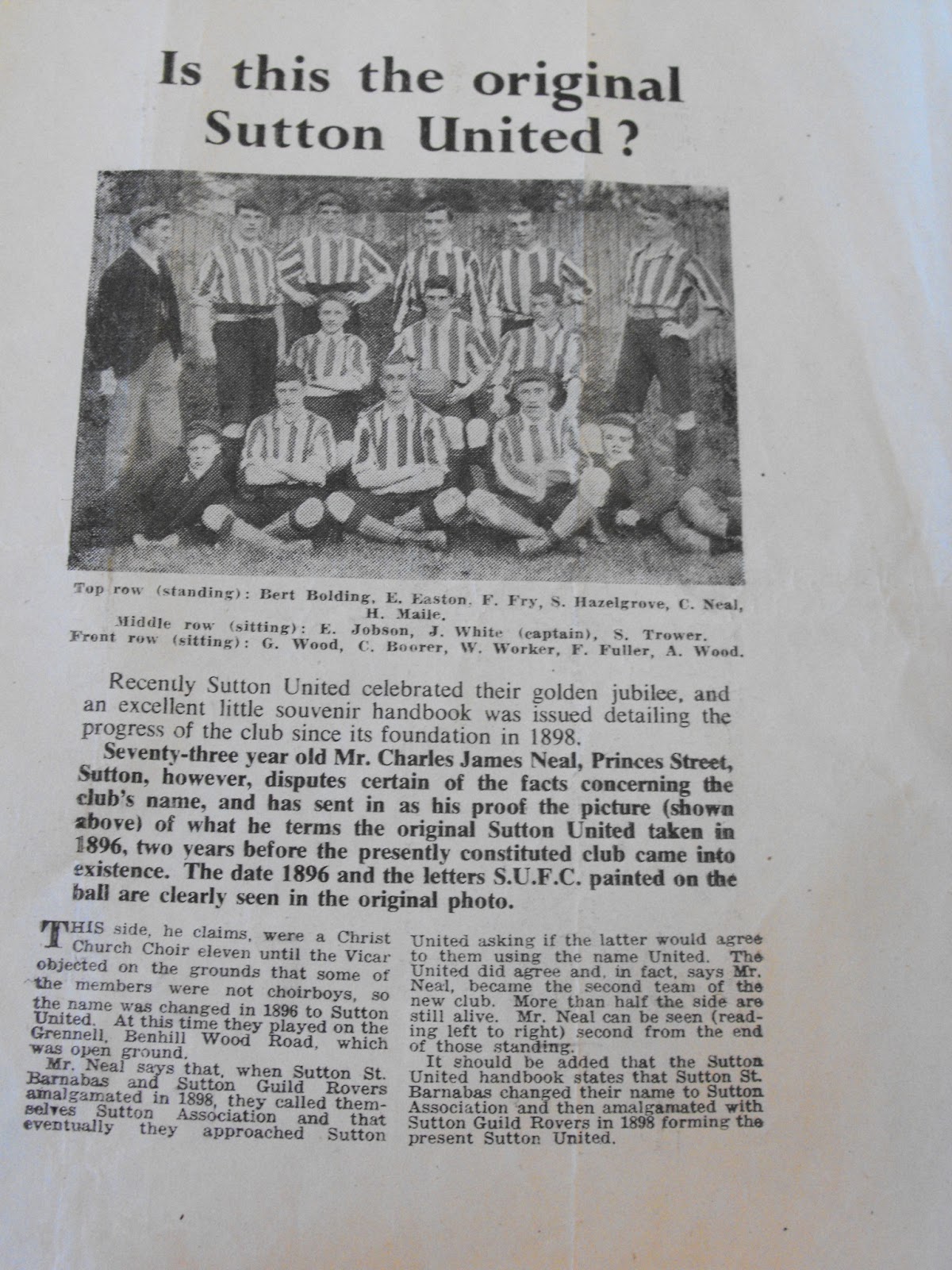 I'm Sutton United! No, I'm Sutton United!
So there we are, a little update from Saturday for you! Short but sweet … If anyone wants to seen the entire photographic content of S.U.F.C and other bits and pieces that I've got then please do ask ! Some bits and pieces from Saturday will be filtering through the Instagram account, so have a look through! We've still got more film & book reviews to come, so keep checking back for those!
If you're not already following us on Twitter, then you can find us @gandermonium, or you can leave a comment on any of our updates, all you need is a Gmail account.
That's all from the one they call Juan, for now…