So our first home game on a Tuesday night since Gandermonium was risen from the ashes and it had to be my turn! Lucky then, that it's the first match in what some (me) call "the greatest show on Earth" and a cup that has remained important to me since the days after the last win in the final against Kingstonian and realising that we were only one triumph behind Dulwich Hamlet! It's my eternal quest to overtake them.
Of course with it being a Tuesday night game I will have to refer to last Saturday night for any drunken anecdotes to amuse you with. Unfortunately for you and I, nothing at all happened and it was a very quiet night for all involved as Juan's excellent contribution below shows…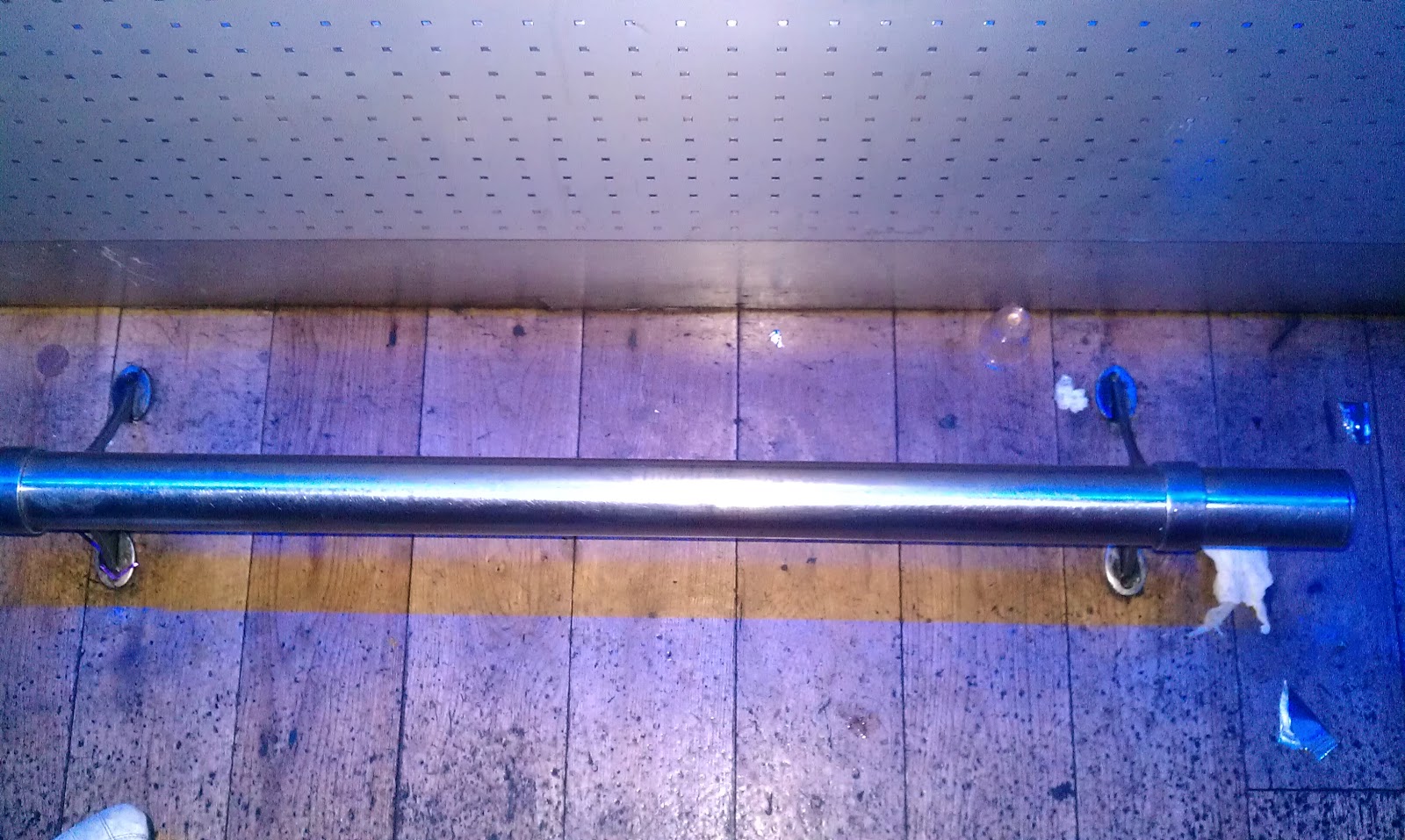 Dukey struggles to locate the correct bar in Chicago's….
And then suddenly after closing, there was me on my lonesome and walking past that world renowned night spot in the High street "Chicagos". With no wing men to support me I still decided on the spot to frequent said premises for a nightcap (Why did I do that? Fuckin' idiot! that's why). The Less said about what happened inside the better, but that is the last time I claim I am a ex-professional break dancer. Plus the fact I struggle to remember most things and not wishing to embarrass anyone other than myself as always, lets just say it takes two to tango and I only managed to make it home by around 1300hrs Sunday afternoon!
So on to the game and as per the usual Duke kop out I'll refer you to the official match report for the in depth analysis as we don't really do that. But other than that I see a unusual name down for the ball sponsor tonight…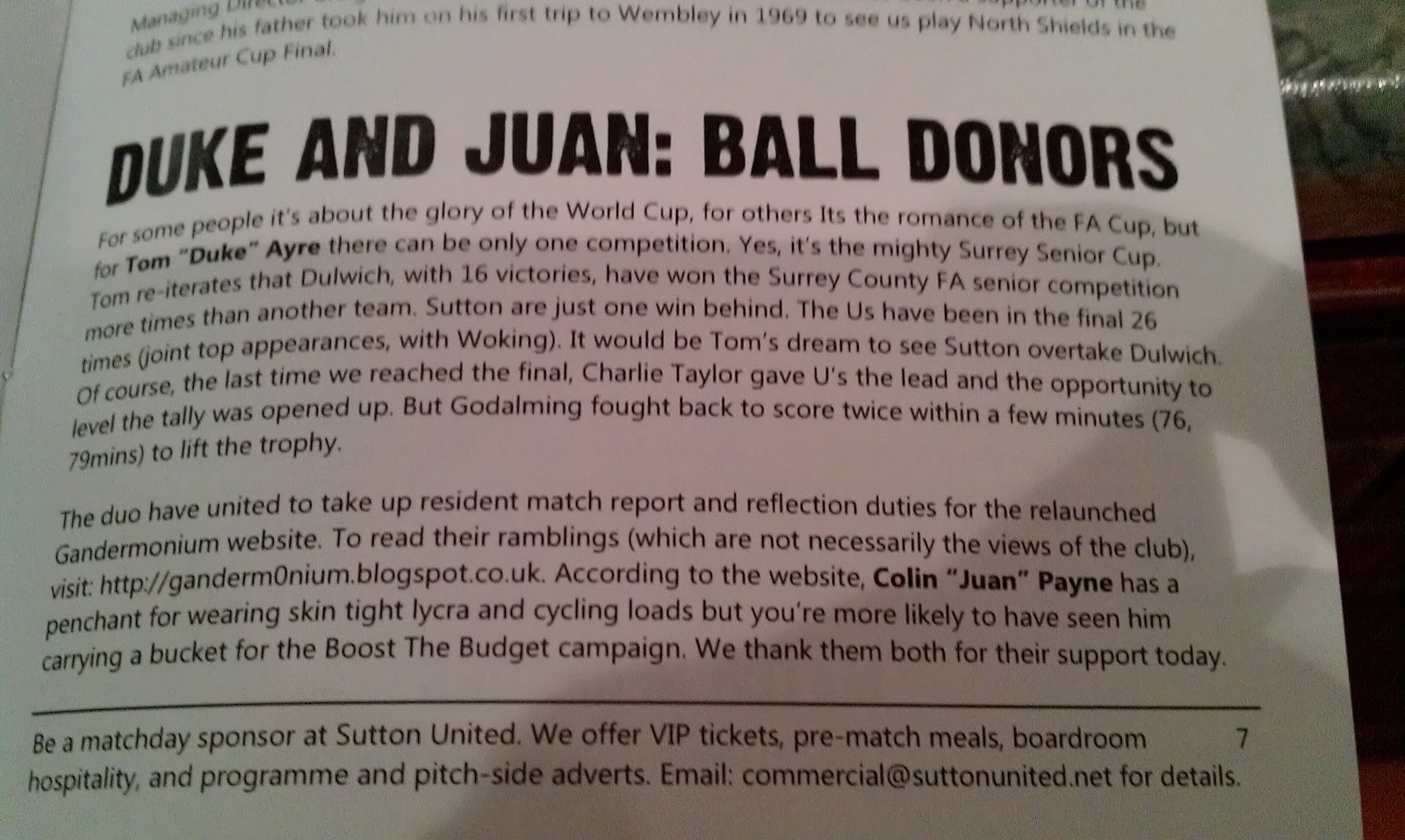 Desperate times mean desperate measures…..
The game itself was the typical affair against lower oppo. A 5-2 win that sets up a replay away against Casuals for the second year running (another punch-up maybe again?), but this game we opposed half a team of ex-Sutton players in Whyteleafe of the Kent leagues. Plenty of goals and a one yard miss with the added spice of several yellow cards and a cracked fibula to add into the mix. Still, five goals for us with Gollem squaring one from the spot and Hank Marvin netting two, coupled with Oldie's wonder goal on the line and a crisp finish from the ressie Murrell-Williamson as well. I suppose the night was summed up with the Man of the Match award being divided up between two of the classic playing staff. It is a shame one got booked and the other let in a goal in injury time tonight eh?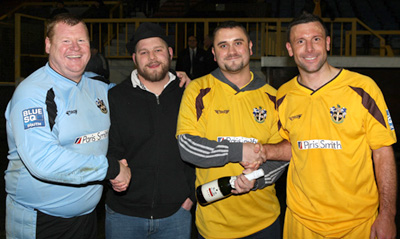 Juan & Dukey struggle with the concept of MAN of the match. Divs.
I realise now that with this game completed, Miller's comments before the Staines game "The next five wins will change our season" has come to fruition, I think now he must be thinking what a clever smug git he is!
I'll leave you now because it is getting late and I am up for work in a couple of hours with the knowledge that not only is our last game before Christmas at Maidenhead this Saturday (weather depending no doubt), it is Mark N's virgin booze cruise with the Firm to boot. Also the question is who is going to do this comings Saturdays blog needs answering.
He who is sober and survives no doubt…
Duke