CONFERENCE SOUTH
Att: 556


DORCHESTER TOWN – 2 [Groves 35. Ugarte 39.]
SUTTON UNITED – 2 [Watkins 76. Akuamouah 83.]
Ah! At last. A proper seaside trip!
The week before was a little hectic for the crew as a mini-bus was located and B&B's were sorted. But for a change, yours truly wasn't involved. I buggered off to Sweden for the week and left the wonderfully organised Chalmers, Greek & Windy to deal with the logistics for a change. Apparently a dozen van hire firms and approximately 75 B&B/Hotels later, we're sorted.
An early start at GGL and we have a full load of 9 people for the trip down. Greek, Me, Windy, Oscar, Col, Mr & Mrs Chalmers, Bob & Cathy. A full days drinking followed by being incredibly boisterous at a football match would no doubt follow. Progress is good to begin with, but as we approach the M27, things get shitty. The traffic backs up and we come to a halt. C'mon you bastards, this is our drinking time you're wasting here. Probably some tossers rubbernecking at an accident or something.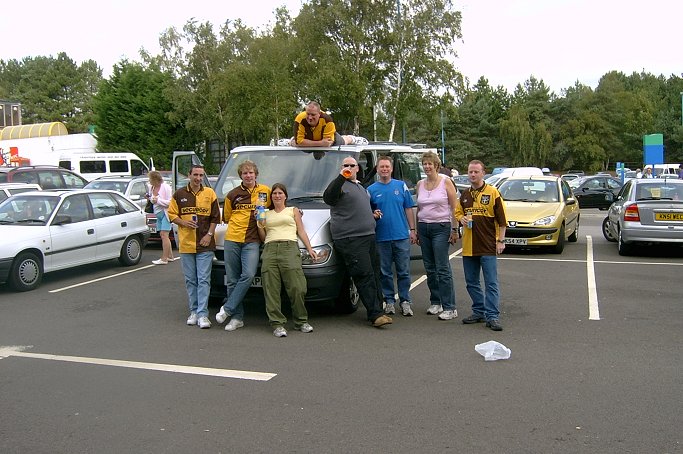 Add caption
Eventually, we manage to get through the crap and head towards our final destination of Weymouth. (Yes yes, I know we're playing Dorchester, but we like the seaside more. Plus there's more pubs there). Feeling a bit parched and with some passengers requiring lavatorial facilities, we stop off at a rather nice country pub (ironically called the 'Coventry Arms') and enjoy a quick pint. Col meanwhile enjoys two as he's a greedy get. Apparently some of the others were drinking too slowly?
We finally make it to Weymouth at the later than expected time of 1pm and quickly locate the local mini-golf course on the way in, swiftly followed by our B&B. Dumping the bags and van, before legging it into town for a few quick pre-match beverages as we've some catching up to do. Sadly, we find two of our favourite haunts from our last visit are not what they once were, with the Old Rectory in particular having nosedived from being a wonderful plasticky, brightly coloured posers paradise that served bloody good beer, to just a plain old plasticky, brightly coloured posers paradise.
Sad, very sad.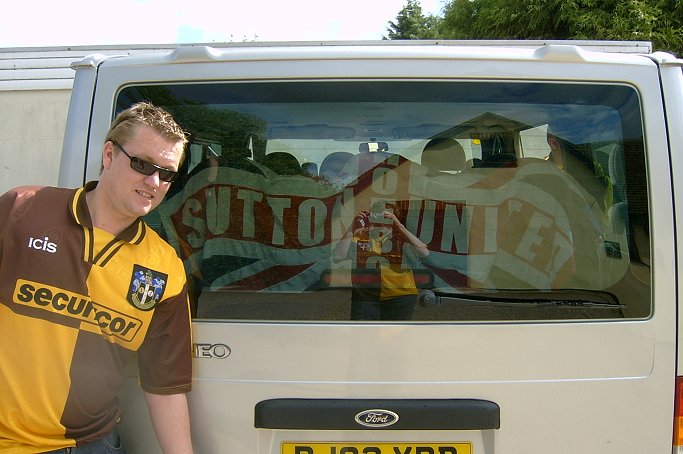 Add caption
Still, we make do with the available facilities at the Hogshead and rustle up a couple of cabs for the trip up the road to Dorchester. Our own cabbie must wonder just what the hell he's picked up. As Col, Myself, Windy & Greek carry on where we left off on the trip down & roundly abuse each other all the way to the ground. He admits during conversation that he himself also owns a B&B in the town, no doubt thanking the gods he didn't have any room to take a booking from the fucking idiots currently in his sherbert.
We arrive in plenty of time and enjoy a quick snifter in the somewhat tidgy clubhouse before trotting round the ground to the turnstiles. Here we are treated to the wonderfully comical sight of the Greek bloke getting his manly figure well and truly wedged in the rather narrow entrance. The crew take time to boost his damaged ego by laughing themselves silly for a good several minutes after he's freed himself and entered the ground via an emergency exit nearby with the aid of what comes to be known as a 'fat bastard pass'.
Today's side is again slightly reshuffled, presumably to make space for our newest signing. Evren Akali is wearing the no6 shirt and some quick investigations reveal he's Turkish and was playing for Izmirspor last season. Nope, we're never heard of them either.
Ooooh. JR's raiding the European market now eh??? Nice. Let's hope he's more Tugay than Alpay eh?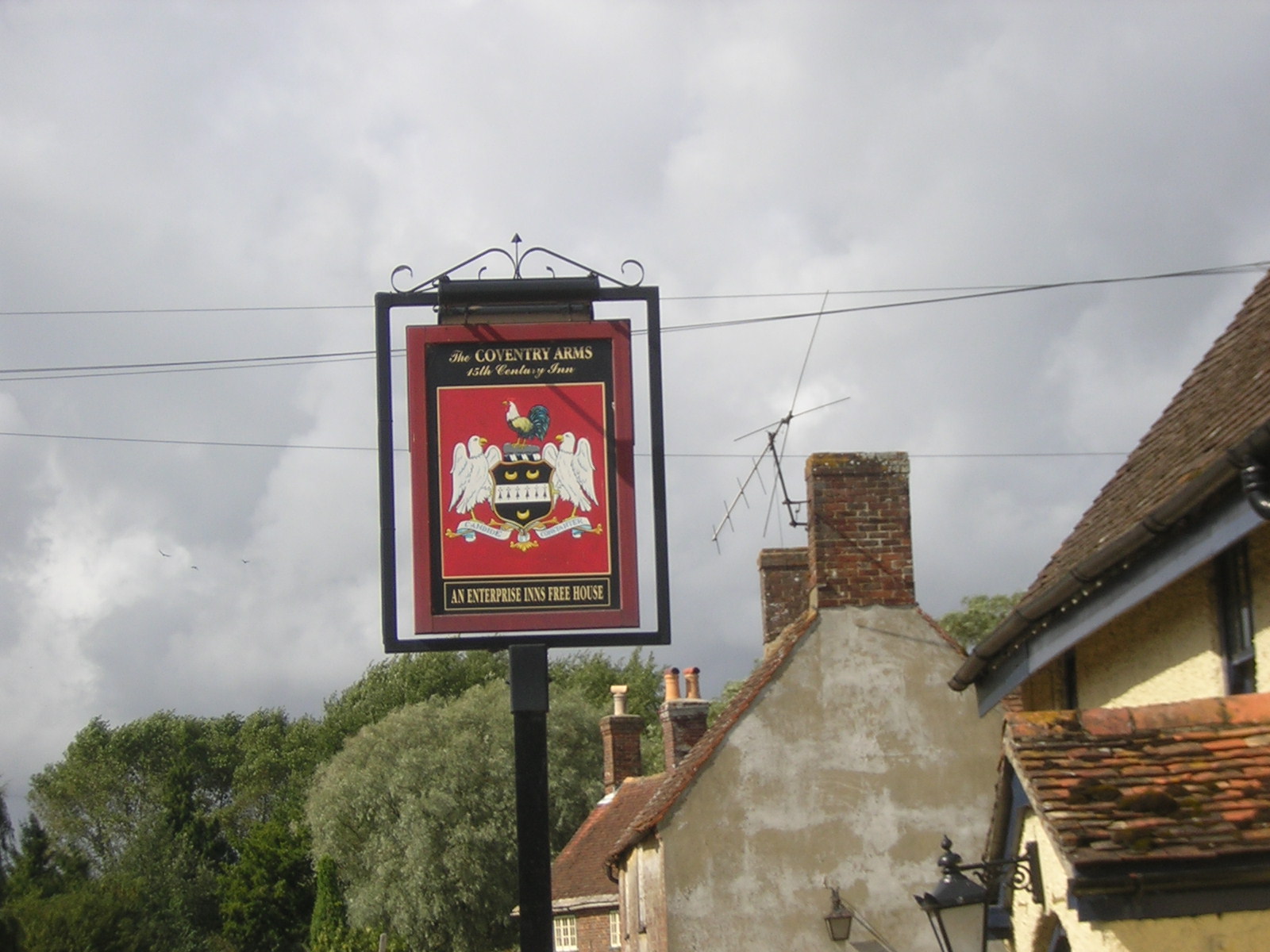 Add caption
Like in Newport, the lads start very brightly and take the game straight to our hosts. In the first minute, Watkins has a sight of goal blocked for a corner and a minute or two later another of his runs across the box ends with the ball running to Taff Martin, but the 'keeper is off his line quickly and manages to block the Welshman's close range shot.
A good ball in from Matt Gray on the right on 15 minutes is just nodded off Taff's head when well placed before the home side finally manage to make an impact on proceedings. A quick counterattack down our left sees the play quickly switched to the opposite side, creating an inviting overlap for our hosts. Their no9 gets in behind the defence, but Phil Wilson is alert and blocks the shot.
Our best chance of the half follows shortly. Gray makes a great run down the right and delivers a ball into the edge of the area. A couple of attempts are made to clear the ball before it breaks to Craig Watkins around 12 yards out with his back to goal. He turns and whips a shot on target that thumps back off the crossbar.
Uh-oh. I can see a 'lots-of-chances-but-no-goals-then-they-get-one-from-nothing' scenario looming.
We continue to press and on 28 minutes, a short ball into midfield finds Andy Martin. He turns into the space behind him & makes ground before sliding a ball out to the right of the box for Craig Watkins. The young striker gets his shot away, but again, the 'keeper has made himself a big target and blocks the effort.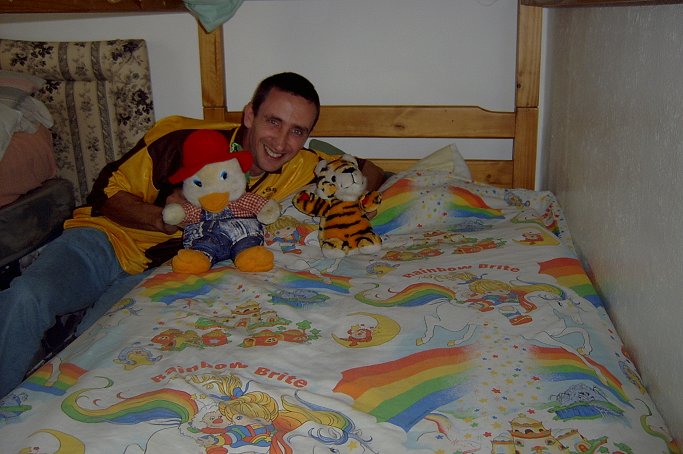 Add caption
Our new man, Arkali is doing well. Buzzing around and popping up all over the park. He's not afraid to take players on and wins us a number of free-kicks by getting lumped into the air every time he tries to go past an opponent. With about half an hour gone, a Paul Honey volley is deflected into the arms of the 'keeper and from there on, it all goes a bit pete tong…
The first signs of impending disaster come on 35 minutes. A ball down our right isn't cut out by the stretching Quinton and sends an attacker clear. He delivers a teasing low cross into the box, but Gonsalves makes a superb tackle to deny the waiting striker his chance.
Within a minute though, we're behind. The ref adds to his growing list of odd and frankly fucking annoying decisions by ignoring a Dorchester player having a couple of goes at Arkali just inside our half and instead awards a free-kick against the Turkish midfielder for a high foot!
The resulting set piece is delivered into our box and causes immediate problems. Amber shirts try to clear the danger, but fail and a shot is hit through the crowd. Wilson reacts and makes a great stop, the ball being scuffed to the edge of the area before being hooked straight back on goal, over the recovering Wilson and inside the post.
I knew it, I bloody knew it! What's really annoying is that the hosts have hardly been in the contest pretty much up to this point and have shown little that would suggest they deserve to be.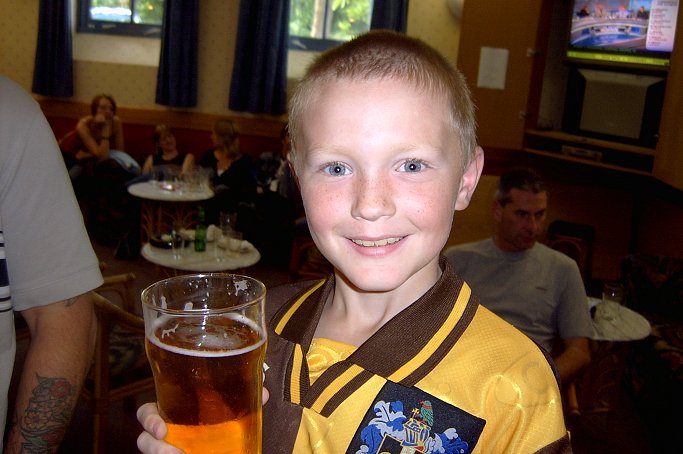 Add caption
Still, we continue to support the lads loudly and press them for an equaliser. Unfortunately, the goal seems to have seriously unsettled the side and we're now completely all over the shop. A couple of minutes later, a ball down our left ends with a ball into the box. A Dorchester player attempts to control the ball, but with a hint of handball, only succeeds in deflecting it into the path of a colleague behind him. With plenty of time & space, the No9 picks his spot and fires under Wilson to make it 2-0.
Now, would anyone care to explain just what the fuck is going on?
Seriously on the back foot, the lads manage to see out the remainder of the half without having further damage inflicted on the scoreline, although we do lose Paul Honey to a gashed foot almost on half time when he is clattered by a high foot when trying to clear the ball. Naturally following the pattern so far, the ref gives feck all.
Muttering and grumbling, we head for the other end via the gents. Here, with a number of U's fans making use of the facilities, some tosser turns off the lights. A jape last encountered in junior school.
With a prank that old, there can really be only one culprit. And my hunch is correct when I discover Oscar waiting outside giggling like a schoolboy. Warmly, I shake him by the throat to thank him for making me almost piss on my hands.
The U's come out for the second half and with a roof over our heads at last, we're determined to be noisy bastards for the next 45 minutes. Trying to sound confident, I tell anyone who will listen that if we "get one against this lot, they'll fold", whilst not entirely believing it myself.
The start is promising and 5 minutes in, another foul on Arkali gives Peter Fear the chance to whip one of his free-kicks in. Matt Gray meets it on the bounce 10 yards out, but lashes his volley just over the bar. Dorchester hit back swiftly though and make some use of the gaps we're leaving in pushing up. A ball from left to right again gives them an overlap at the back, but the attacker drags his shot low across goal and wide of the mark.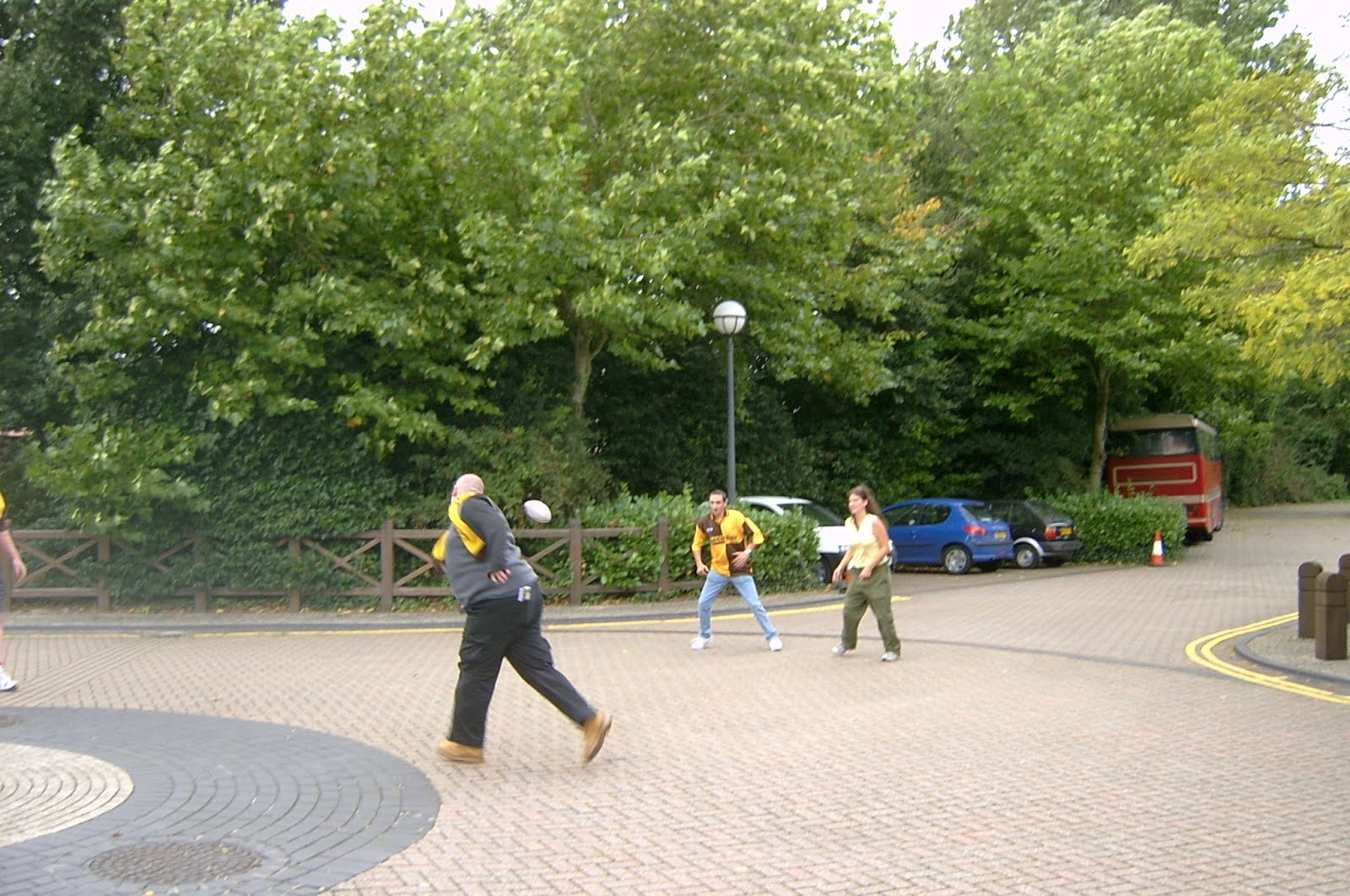 Add caption
The game then enters a bit of a mad few minutes as the ref's reluctance to deal with some robust challenges and the moronic Dorchester no6 in particular, causes things to boil over.
Having already been cautioned and then escaping scott free with a string of fouls, the 6 goes through the back of Martin 30-35 yards from goal. A free-kick is awarded. Mr Braincell then displays his annoyance at the decision by trampling all over Martin, who when he tries to get to his feet is then punched in the top of the head. Understandably a bit miffed, our Welsh fellow tries to get a bit of payback and handbags ensue.
Staggeringly, both escape with just a talking to. Even we expected Martin to get a yellow for his reaction!
A few minutes later and a member of the oppo is paying the price for his colleagues amazing good fortune. A ball over the top sends Ugarte, the scorer of their first, clear down the left. Arkali chases him down and manages to halt his run. The ball rolls kindly for him and as he tries to come clear with it, Ugarte makes a rather clumsy challenge, clattering our man.
Despite it clearly being a clumsy rather than malicious challenge and deserving of a caution at best, we're understandably not feeling very charitable with matey having just got away with murder just a couple of minutes before and a chant of "Off! off! off!" starts.
Whether the man in black has realised he's seriously fucked up in allowing the earlier offender to stay on or not, we'll never know, but the unfortunate Ugarte is the man shown red. Still feeling a tadge uncharitable, we make sure he leaves the field to a friendly chorus of "Cheerio". Our departing friend responds with what must be some form of local Dorset farewell in the form of 2 fingers.
Oi! Who do you think you are mate?? Tim Sills?
Right lads, can we now please get a fucking goal back and hopefully something from this game???
JR immediately makes a change to give us a chance and brings Brake & Kunle on. Worryingly, it's the hosts who nearly extend their lead. A corner from the left is played to the near post. A header is guided on target, forcing a super low save from Wilson. Eddie clears the danger. Along with the ref, Windy also takes a dislike to the home side's manager and his touchline rantings. At one point demanding "Sit down & shut up you big bald fuck!".
Subtle. Very subtle Mr Miller…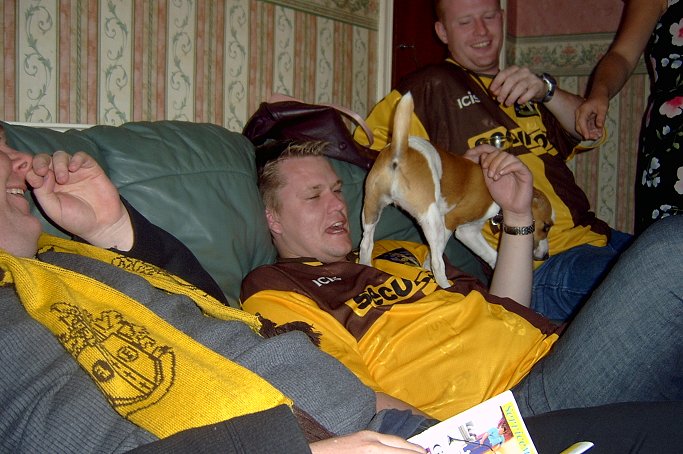 Add caption
Our approach play improves, but it looks like we're going to go unrewarded as we enter the last 15 minutes. With the U's pushing up, the Magpies again take advantage with a quick ball forwards. Tony Quinton moves to cut it out but mis-controls and the ball runs loose to a lurking attacker. He runs in on goal, but Quincy atones for his error with a well timed tackle in the box that allows Wilson to make the save.
Just as we start to think it's not going to be our day and people are threatening to beat the crap out of me if I repeat my "If can just get one back…." Mantra one more time, we do indeed get one back!!
A quick throw in on the left finds Akuamouah. He goes for the bye-line and whips a cross in to the near post, where Watkins has lost his marker and nips in to guide a glancing, yet rather powerful header into the roof of the net from close range. Silly celebrations naturally ensue on the away terrace.
The game now really opens up. We're pushing right up looking for an equaliser and Dorchester are still looking for that quick break to kill us off. Within a couple of minutes of getting back in the game, we have a massive let off. An attack down our right and the ball is played to the far post. The striker has made a very good run and gets between Gonsalves and Wilson. Again though, Wilson is on his toes and makes a great block only to see the ball rebound straight to the striker. Mutterings of "Oh fuck……" from our end soon turn into loud hoots of derision as the striker somehow steers his second attempt on goal wide of the near post with the goal gaping in front of him.
Bloody hell, first bit of luck we've had all season!
The home side seem to lose a bit of heart with this miss and the U's pile forwards for an equalizer and are camped in the Magpies half. Ball after ball is flung into the box, but is headed clear or touched away by a defender. Then, on 86 minutes, it's in.
Nigel Brake, who is having a good game since coming on, attacks the left back. He whips a ball in towards the near post, which gets a touch on it's way through and drops to Eddie Akuamouah 10 yards out at the back post. He controls and manages to hold off his man before spinning and dragging a rather tame looking shot towards goal. Agonisingly we all watch as it trundles on it's merry way, just out of the reach of the 'keeper and nestles into the bottom corner before jumping about like crazy crazy people.
COME ON!
Really shaken, Dorchester look like they are all set to chuck in the towel and we bombard their box, trying to nick a winner. But, the closest we come is another good run and cross from Brake out on the left that zips invitingly across the 6 yard box, but sadly there is no Amber shirt there to apply the final touch.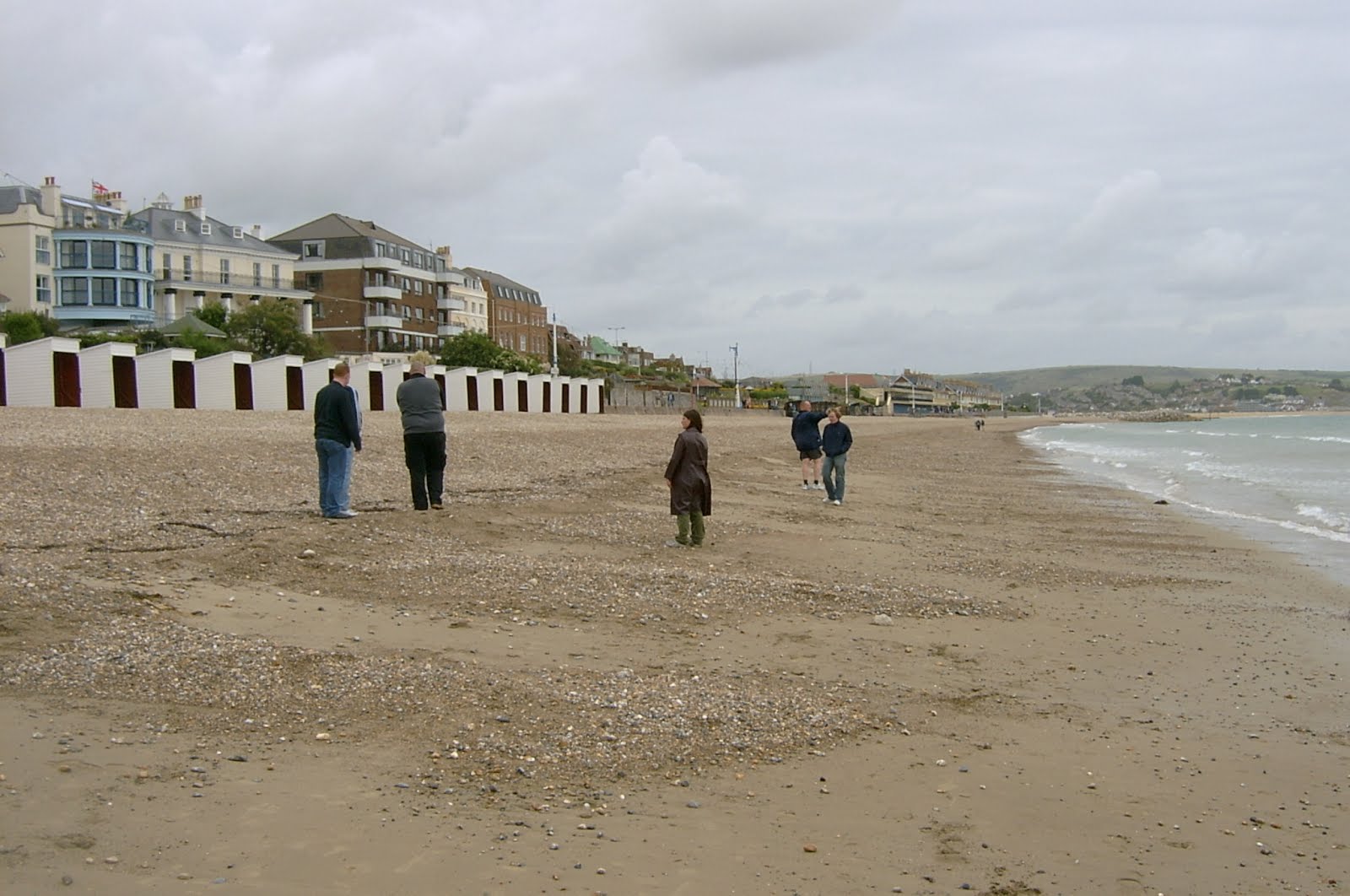 Add caption
In fact, we're so tied up in trying to nick the win, we go and forget about defending for a mo, allowing the hosts to play a long ball out of defence. Their lone attacker does well holding up for support before playing a pass through the defence, only for his colleague to pull his shot wide of the mark. It's a brief respite for them and we're soon camped back in their half, but to no avail and we applaud the lads off with a hard fought point instead of all three. Still, at least we didn't get beat!
We head for the bar with that 'late equaliser' spring in our step and enjoy a couple of drinks whilst getting the scores. After a while, our new Turkish signing appears and he's soon being warmly welcomedinterrogated by several mildly inebriated members of the crew.
With some serious drinking to be done, a cab back to Weymouth is booked and we wander outside to await pickup. Bored, we start chucking about a small rugby ball Col has acquired in town earlier on. With some rather dangerous looking challenges going on and the ball getting dangerously close to a very expensive looking Range Rover, I decide to stay well out of it. That and if I were to get sandwiched between the considerable frames of Col & Greek, they'd need to use dental records to identify me.
Cab ride later we're soon back at the digs and a swift drink from the bar later where Miller makes friends with 'Sugar' the B&B mutt, it's glad-rags on and we're off into town. A stunning fish & chip meal later, we hit the first of many boozers, that after a while all blur into one, although we do end up in a couple of old haunts. One being the 'George' down by the quay. Sadly, the band they have on can only be described as 'shite' and we're soon off in search of somewhere less annoying. Sadly we fail and end up in a place called 'Dorothys' that makes Chicago's in Sutton look like fucking China White's.
Still, it serves booze and we get stuck in. Soon, Windy and Oscar have both reached the 'rambling bollocks' stage of inebriation. Windy is so drunk, he allows himself to be accosted by a rather unattractive member of the opposite sex, who then claims her snog (looked more like bloody ABH to me!) was done for a bet. Oh dear! Think it's time to go!
As we leave, Windy begins to insist we really really need to visit a nearby lap dancing club and being the mate that I am, I bravely offer to accompany him to ensure he doesn't get into any trouble. Unfortunately, the other selfish bastards …er…members of the group manage to persuade him that 'beddy num nums' is a much better venue and he eventually relents in his quest for naked writhing women.
Damn. Foiled!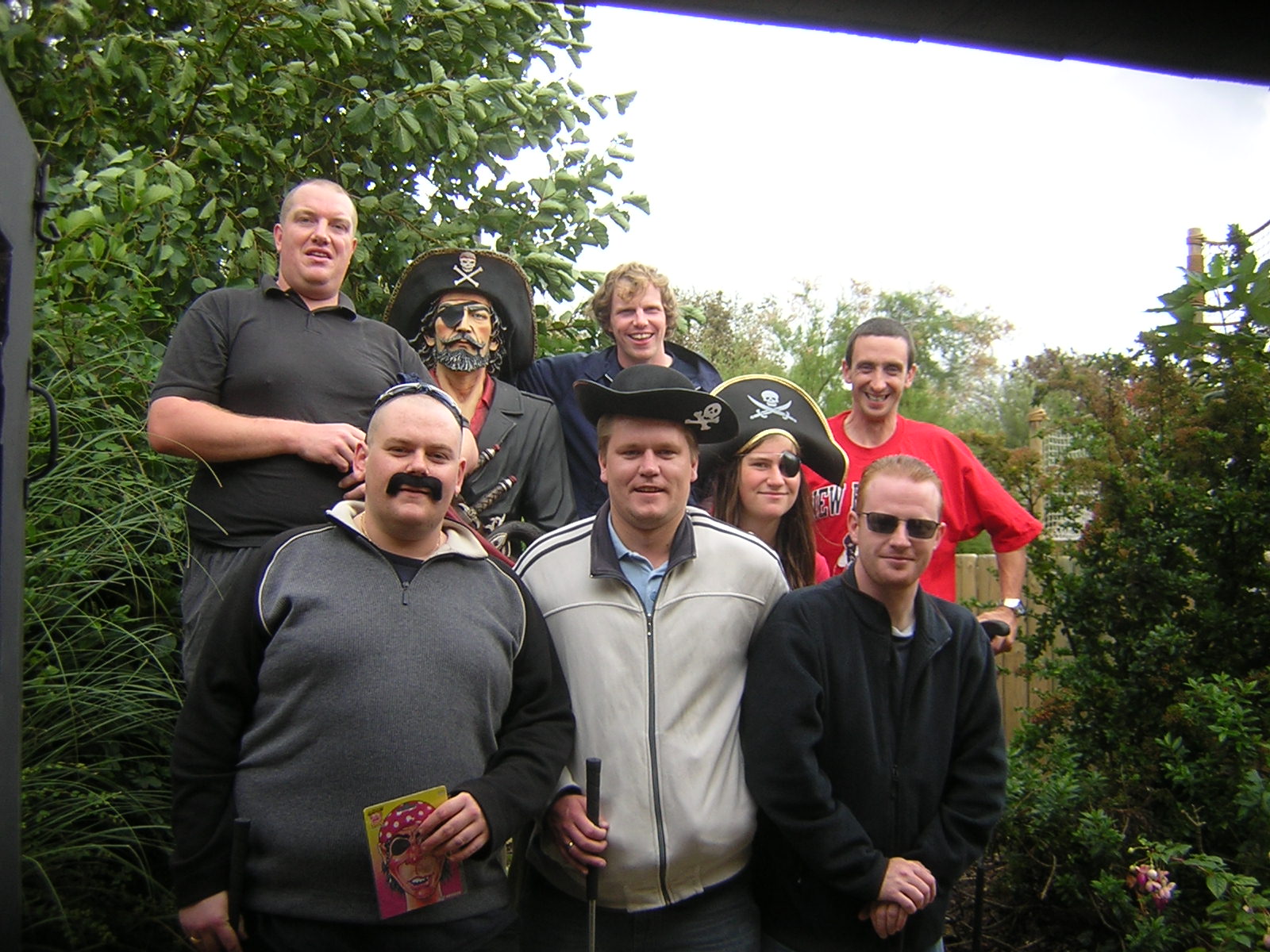 Add caption
We start the stroll back to the B&B and naturally, being pissed, we gravitate towards the beach. Greek & I feel more sober than the rest and end up walking well in front. After a short while, the noise behind us gets quieter and like parents that invariably know something is wrong when the kids go silent, we decide we'd better re-trace our steps and locate our missing pissheads.
Having dragged said pissheads out of the sea, we finally get back to the B&B and everyone retires for the evening to no doubt dream of glory in the Shoebox mini-golf competition the next day.
A late breakfast and a walk down the beach takes us to a marathon 2 hour mini-golf session to decide our first champion of the season and to help calm the headaches. Oscar wins through with many complaints of foul play from the Greek fellow. Check the forthcoming 'Mini-Golf' page elsewhere on the site for the full story on that one.
Right, one long drive home coming up!
MAN OF THE MATCH – Eddie Akuamouah. Another 'everywhere' performance
ENTERTAINMENT – 8. A really good end to end game despite the blustery wind.
TEAM : Wilson, Gray, Gonsalves, Corbett, Quinton, Arkali, Fear, Honey, Akuamouah, Watkins, Martin SUBS : Brake, Boosey, Booth, Olusesi, Ajoge
THE REFEREE'S………fucking useless. Another grossly incompetant fool who one can only assume is in some way related to the Dorchester no6 as he let him off scott free after several incidents that would have got him dismissed 2 or 3 times over on another afternoon. Then he sends off their no9 for a challenge that whilst late, probably only warranted a yellow. Utter rubbish.