After last week's schlep to the shadow of Hadrians Wall, we're back to the People's Republic for three straight games as we search for those last three points to earn us that magical bullseye target which means we'll almost certainly be hanging out in the billy bigs again next season and annoying the crap out of everyone with our two-bob Non-Leagueness. And who knows, maybe we'll then go get properly out of our manor and knock out a few more wins to have us staring down the barrel at League 1, scratching our heads and wondering how the fuck we've managed that. Again.
As expected, our first ever transfer deadline day as a Football League outfit passed without too much in the way of drama. Mainly as we don't really need any fresh legs and we couldn't really afford any even if we did. Still, there was some action in that regard down GGL way as Saturday's hosts belled up Matty and made a late offer on one of our strikers to boost their own attacking options. The only surprise was it wasn't former blue Ritchie Bennett and instead Tobi Sho-Silva's services that were in demand. Now, we know he'd not put a bad shift in over those last 10-12 minutes up there at the weekend, but really??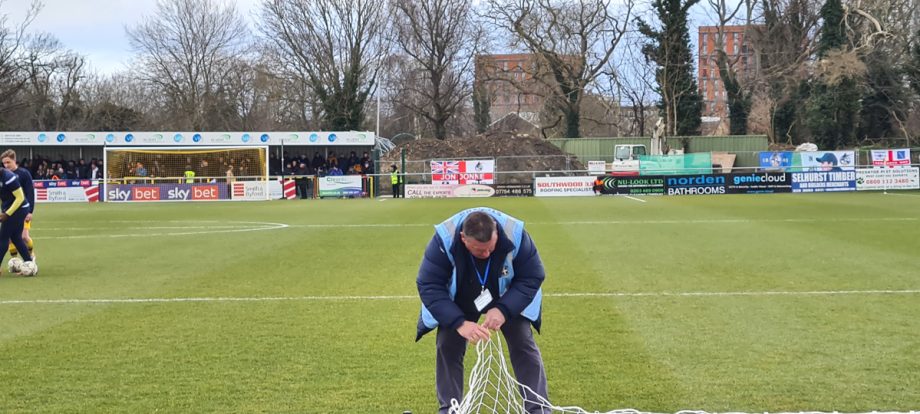 Still, it was a deal that suited all parties I guess. Tobi gets an 18 month deal and no doubt a pay rise, they get a big lad up top to bomb stuff at and we get a fee for a 5th choice forward that we were probably gonna be letting go in the summer anyway. Everyone's a winner it seems. And good luck to Tobi up there, hope he does well. He's a really nice fella and mainly because as we've now played them twice, he definitely won't be coming back to bite us on the arse this season! After that? Yeah, different story. Definitely bagging next time we cross paths, absolutely nailed on. You heard it here first folks.
It's been an quiet week by and large although the mob did assemble on Thursday night for Loffer's 40th in Sutton. She'll claim it's actually her 35th, but that's proper fake news people, definitely 40. I mean, who are you gonna believe here? This renowned online publication well known for it's truthful, cutting edge reporting, or the actual person themselves?? Yeah, thought so. Naturally, when this bunch of idiots are assembled and alcohol is involved, bollocks abounds. The main points being someone present was disappointed not to be working the Greenwood case, it was revealed a member of our current squad is on Tinder (wearing his kit in his profile pic no less!) and Dukey surprising us all with his presence. Literally on a school night too. Absolute scenes!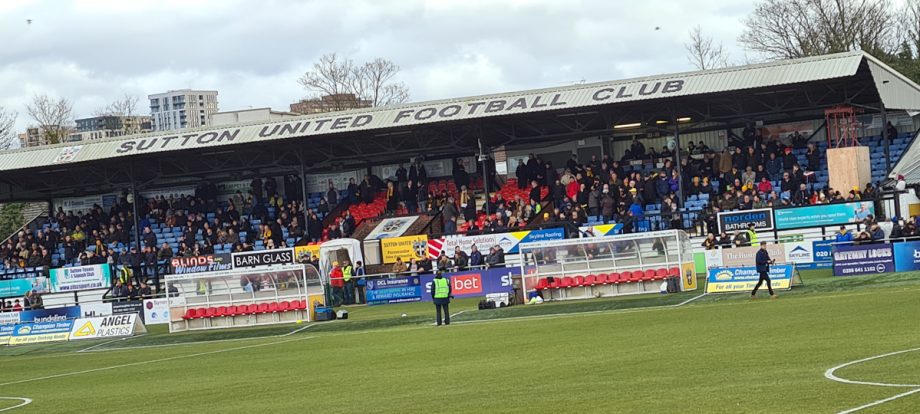 As with all home games, getting up early can, quite frankly, get to fuck. So I remain in pit as long as I can before the missus starts pointing out the time and is asking if I'm going to football today or not. Yeah, s'pose so. A quick shit shower and saving time by swerving the shave, it's a bus into town and the usual cobblers. One surprising thing is that there don't seem to be many away fans about outside the boozers despite it being a fairly mild day. The only sign there might be some football on is the two coppers hanging about by the Spoons as I amble past feeding my face.
Down at the ground, I find Dr Bell on car park duty, standing in for Magnum who's away on a dirty weekend in Bournemouth with his missus this weekend. He seems to be handling things ok and there's no signs of any major accidents. Although the fact that the visitors coach has been in three times already so far is something that's stressed him out. Oh well, good luck mate. Would love to stop and chat all things NCP, but the pints are calling! Skipping the MBA lounge as per, I find it far less busy in the players bar and get straight in for a beer. There's none of the usual herberts around, but Smarty and Bev the Vegan are at the bar and waiting for the second half of Kiddy v West Ham on the box. Amazingly, the Premier League mob are a goal down and not putting in much of a shift. Shame, as if it stays this way, they're about to be on the end of the biggest shock since, well, we dumped Cov out back in the days of short shorts and shiny shirts.
Indiana Jones appears, still propped up on a stick but moving a bit more freely it seems. Almost back to match fitness then mate! After a bit of chatter, Kev appears and I join him over a pint to find out more on Paul's condition. Seems he's doing well, at least I think he is in between Kev's grumbling about the Hammers lack of performance on the box. But, with the 90 up and Kiddy just needing to see out the added, they let slip just the once and for the firs time the Premier League mob get a bit of space and they're level. Normally, that would mean a pay day replay in London for the National North mob, but this year, we've again bowed to the PL pansies having to, god forbid, play football matches and binned those off. So it'll be extra time and possibly even pens. Not that we'll see it through, as it's time to sup up and head out to see our own bit of action.
Bouzanis, Milsom, Kizzi, John, Goodliffe, Davis, Eastmond, Ajiboye, Boldewijn, Olaofe, Bennett SUBS: Nelson, Barden, Wyatt, Randall, Korboa, Bugiel, Wilson
Inside, I find we've once more moved spots on the Curva, this time a position on the top at the back being secured. It seems Indy is responsible for this as he wishes to have something to lean on with his bad leg. Still, it gives a decent view of the action, so no one's really complaining. The visitors are in good form coming into this one and have also added a few new bodies in the window, so today should be a tough one. Despite this, the lads start bright and with the wind against them, get stuck into the oppo. Bennett sets up Issac for an early sighter, holding up and then flicking through, but the keeper spreads himself well and makes the save. Rovers it seems are another of these League 2 teams who are utterly obsessed with playing out from the back like they're fucking Man City or something. It's the 4th division lads, you're not good enough! The problem with this single minded approach is that bastards like our lot harry and harass you endlessly around your own box and when you inevitably run out of talent, as 4th tier players tend to do occasionally, you present us with the ball and thus also chances. We're sure it looks great when sides let you do it all day long, but seriously, have a fucking word.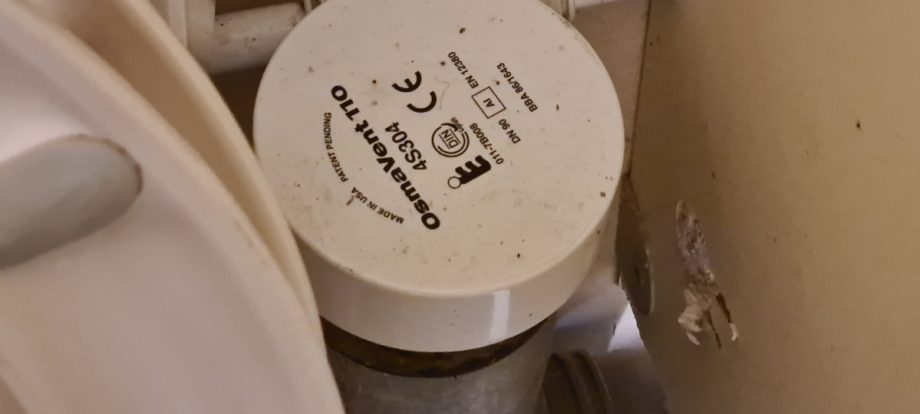 A corner is nutted on goal at the back post by Goodliffe, but despite beating the keeper, there's a lad on the line to hack clear and then before 20 miuntes are up, we're deservedly in front. Bennett wins a free kick on the near side and Milsom pops it to the far post, Louis heads across and with the keeper nowhere, Ritchie has all the time in the world to chest down and thump it in from about 2 yards out. Lovely stuff! The goal does wake the oppo up however and they go on to have a decent spell after, with one quick 2 pass move sending a lad clear, but Ben's stuck with him and he manages to get a foot on the first time shot which is enough to deflect it up onto the angle of bar and post at the expense of a corner. After that, it's pretty even although the ref does start to get a bit odd late on with a couple of ropey calls. The worst of which is giving a foul against Eastmond on the edge of the box right on half time when their guy's gone piling in having completely lost control of the ball and Easty in trying to avoid this agricultural lunge catches their man as he attempts to hurdle him. Of course, they whip the free hit onto the bar and we eventually smuggle it clear to go in ahead at the break.
Half time chat is mostly about what a shit Uncle Belly is, as he's 'bought' a goalkeeper's kit for one of his nephews, but has yet to pay up and collect from Mr X's car park superstore and actually deliver it. Naturally, gets loads of abuse about the kid having grown out of it before he even gets it and other such comments. We hear that West Ham have properly got out of jail with another last minute goal in extra time up at Aggborough to see them through and securing our appearances on FA Cup 3rd & 4th Round montages for a while yet. Also that as we stand, we're back to 3rd in the table. Gotta see this lot off now! Sadly, for much of the second 45, we properly play within ourselves. Not really busting a gut to get at the oppo and grab a second, but never really in danger from a pretty toothless oppo. Their best chance of the half coming from a little ball in far side that finds a lad in far too much space that close to goal and Deano has to smother the shot. Apart from this, we look in no real danger and appear to be ambling nicely to 3 points. But, this is Sutton United of course and as is tradition round here, our generosity knows no bounds. So of course, a dogshit leg up is provided.
A threaded ball from midfield is overhit and Milsom sees it through, but Deano doesn't come and Milsom doesn't deal and the intended recipient darts in. As Deno belatedly makes his move, the guy's first touch is terrible and it's clearly going for a goal kick, but the Sutton stopper slides in, catching their man and giving the ref no option but to point to the spot. It's the sort of challenge that when you see it, has you going "What are you doing?" out loud, because this is precisely what I did. Of course, their bloke sends Bouzanis the wrong way and with 5 left, it's looking very much like we've tossed 2 points. The lads respond though and for the last few, give the visitors a right going over. An unmarked Enzio heads wide following a great cross from Dave when he really should at least hit the target, then Wilson, on for Issac, picks up a cracking through ball from Omar, he forces a good save from the keeper low down to his right. But the best of the lot is just after the board goes up, Omar flicks on, Wilson chases down, robs their lad on the bye line and then holds it perfectly, laying it back into Bugiel's path, but his low fizzer pings back off the foot of the far post.
So sadly, we have to settle for a point in the end. Now, don't get me wrong, being disappointed with a draw at home to Bristol Rovers that takes us 3rd in the table might sound a bit billy big bollocks, I get that, but we really shouldn't be gifting bang average sides like them points. What makes it frustrating is that having binned it, we then ripped them to bits for nigh on 10 minutes and should have still won it. Why didn't we have a crack at them early second half and get a second? Oh well, time to go get a pint and ponder such matters. As we make the move barwards, Dr Bell requests a Fosters as he's off to see Mr X and lob up his readies for that keepers kit finally. No worries mate, I got you. So we beer up and with the utterly dull as fuck egg chasing on the telly, grumble about the result. Then before I know it, the Doctor has appeared and sat down with a pint. And not the one I've bought for him. Cheeky sod! "I'm thirsty!" is his only defence as I get stuck into him for making me cheapen myself with the purchase of a Fosters for no good reason. Rude bastard!!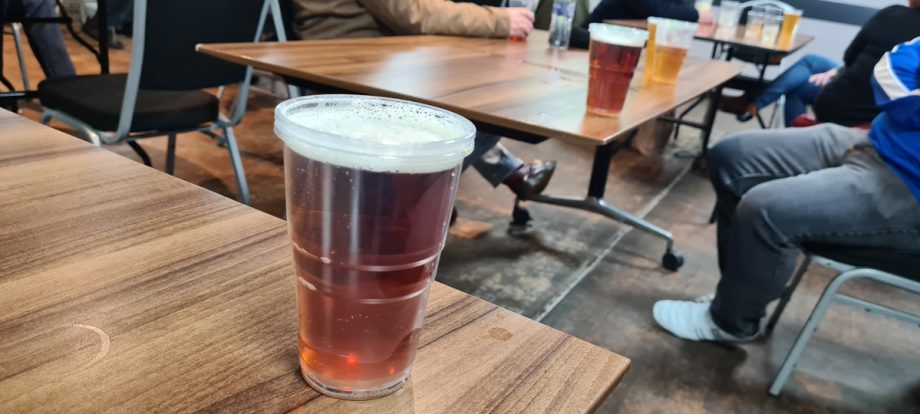 Still, revenge is mine as when it's his round a short while after, Mr X appears from shutting up the megastore. "Belly's at the bar mate!" I cheerfully advise him, so fresh from just having relieved him of 70 odd notes for a goalkeepers kit, a smug man of mystery proceeds to further dent the doctor's wallet with the request of a pint of Moretti. In the players bar, the 'Strikers are Key' draw gets underway and with AB doing his usual bit, the oppo manager Joey Barton wanders in to find the Vice Chairman of Sutton United FC stood on a chair, wearing a yellow sequinned jacket, playing a small accordion whilst leading a chant of "Matty Gray's Amber Army". Naturally, he wants none of that absolute fucking nonsense and lest he wind up on the same chair in an equally sequinned jacket and his hand in AB's purple bag of balls, beats a hasty retreat! A short while later Chancellor Oakes appears and chuckling, tells us that our esteemed chairman Mr Elliott has required some explanation of the recent 'Tenner in the bank' chant which has been getting an airing in the players bar. "Why?" I ask, to the amusement of all present "Is it actually only a fiver then??". We can just picture the boardroom discussions now. "We've got to nip it in the bud chaps. This is serious, people will start thinking we're loaded and have got cash just lying around the place!!".
A couple of beers are downed, egg chasing ends and having again declared what an utterly fucking shit sport it is, I decide that it's time to make a move home for dinner with her ladyship. I'm not really in the mood for cooking however after a few beers and the result and persuade Mrs Taz to choose the form of the delivered takeaway we should get. She chooses a decent little pizza place not far from us and I bid my farewells before heading for West Sutton International and the train back to the badlands. Along the way I'm instructed to pick up soft drinks to accompany the meal and I dip into a little offy by the station and a couple of cans of coke are bagged and I start my walk home, ironically directly past the pizza place Mrs Taz has ordered from. Back at HQ a short while later, I can tell I've just lost the race back and missed delivery, as the stairwell up to the flat carries the fresh aroma of garlic and pepperoni.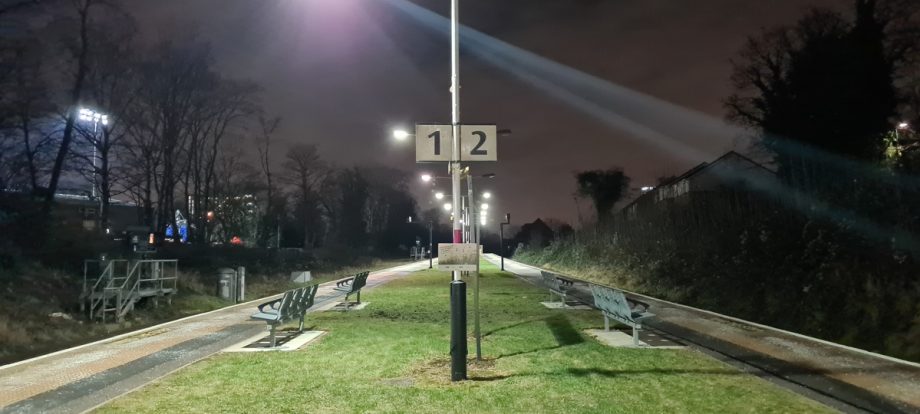 So, onto Salford midweek and then you all get a 2 game break from me prattling on as I can't make the FGR home or Rovers return down there. You lucky lucky sods. Look out for a guest writer and Totts covering those two.
Right, dinner. Bon appetito!
Taz