Football, it's a bit of a passionate, tribal sport innit? I mean, ok it's a lot softer and cuddly and safer than it used to be, but there's something to be said for losing your shit occasionally. It can be quite cathartic. And I say that as someone who may have had a shout or two in the past. No, really. Hard to believe I know.
However, no matter how much of a shit fit I may have thrown in the past, I must say I've never once had the urge to give an Eagle a right hander. And I don't mean some poor sod wearing an outfit as a mascot or a Palace fan, I mean a proper real feathery bird of prey type one. Like THIS bloke did. Ok, I'll admit I've yet to encounter a real, large, bird of prey at a game, but I'd like to think that were I in that situation I'd be more likely to be more "Fuck me! An Eagle! At football!" rather than "Stitch that you sharp beaked bastard!" and start windmilling in.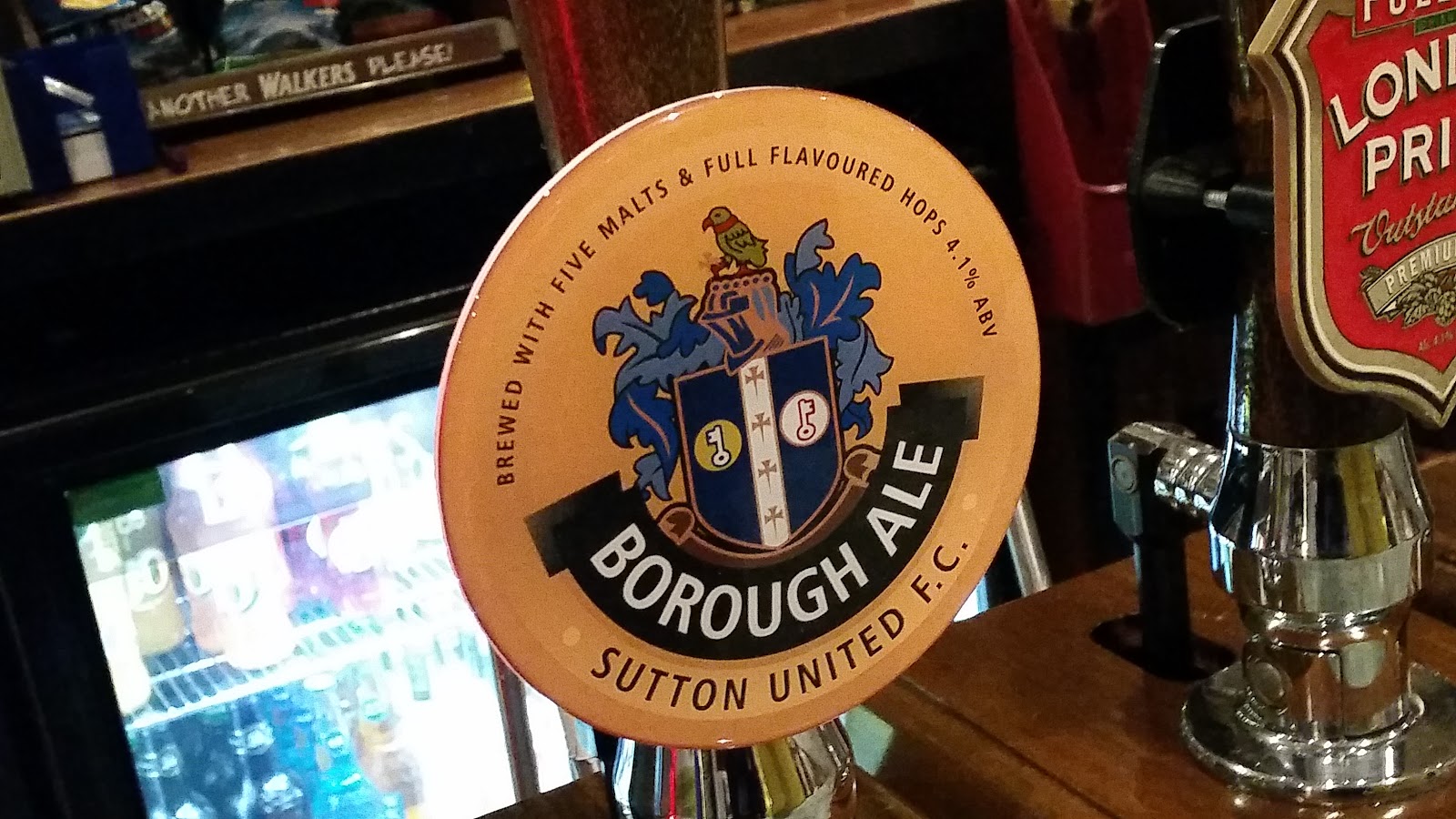 Not Totts approved…
Most shocking of all however is we never knew Charlton fans were that exciting!
But enough of tales of attempted GBH on rare birds. On Thursday, I spent the evening relaxing at HQ with Maidenhead's FA Cup replay on the tellybox. I was of course delighted for our chums and fellow shit Non-League bloggers at GMOSC when their boys took an early lead, in turn producing a rather fun looking bundle behind the goal. Still, it was probably a little bit of underlying jealously on my part at their special occasion that made me do a rather unfortunate tweet about how poor the L1 side were playing. And that it would almost certainly lead to an equaliser.
Less than 120 seconds after pressing 'send' (plus one soft header) later and the Magpies dreams were in tatters as Vale levelled on their way to a 3-1 win. I did apologise immediately to the chaps from York Road, but I'm still hoping the Bell End gang have short memories and all will be forgotten by the time we visit Maidenhead again. Although I'll be sure to keep on my toes when we play HandY down there later this year, just in case Lenny & Murdo are waiting to jump me outside the station, bent on revenge.
Home games currently are a welcome respite from the last couple of months where we were on the road practically every week. Mostly as it means a bit of a lie in and a chance to do normal, boring real life chores which tend to pile up, ignored, in such circumstances. In my case, I've finally got a chance to shift a big pile of gear that's been cluttering up the flat and drop it into Oxfam so that those less fortunate clothe themselves. Despite the chilly conditions outside, I work up a bit of a sweat lugging several bags of unwanted clothing down to the motor. And then again when I get to the charity shop on Carshalton High Street as they've got the heating inside set to 'Death Valley'.
Still, at least it means I've done my charitable bit and the poor locals of impoverished Carshalton now have a chance to own some really nice clobber that would otherwise be beyond their means. I've little doubt they'll put a statue up of me round there before too long to remember my selflessness.
PANORAMA!
All goodwilled out, I return to base, bin the wheels and dart back out to ride the luxurious 407 once more through the badlands and over the border into beautiful & affluent Sutton, in the perfect mood for some football. On the way in, I enquire via WhatsApp as to when the other members of the gang will be in the bar for refreshments. The response is disappointing as Mr X is shopping and going home for a cup of tea before he starts his lager course and Dukey "should be there before 2" as he's being a lazy twat and waiting for Greek to give him a lift in. Two? Fucking TWO? I dunno, couple of home games and everyone goes fuckin' soft. So, I find myself in the unusual situation of rocking into the club at about half 12 and being the first in.
Oh well, at least that gives me plenty of bar area to prop up and some peace & quiet to partake in the newly installed 'Borough Ale'. Yep, we're so big time these days that we've even got our own beer ladies and gentlemen. Not too bad either, although I can't see Totts partaking. Bit too 'real' and 'ale' for his tastes I think.
I settle in watching the Watford – Man Utd game before Mr X is the first to appear. Wellie isn't far behind, along with Wardy. Then, eventually, Greek cabs delivers and the man himself and Dukey show up. Albeit a bit before the 2pm ETA given earlier. The reason for this tardy behaviour is Greek being out clubbing until quite late the previous evening up town. Something about the place being under the arches and there being trans-sexuals. But then again, maybe I misheard. Another oddity is Nick turning up without his bobble hat. What makes it particularly noticeable is that he ALWAYS has the thing on and it's absolutely fucking freezing outside!
The game on the telly ends with Watford thinking they've nicked a point before the bloke who'd made a huge deal out of scoring the equalising peno bundles the ball into his own net at the death. Don't worry mate, we know how you feel. Then it's time to make our way out into the cold.
Worner, Downer, Wishart, Beckwith, Cooper, Collins, Fleetwood, McAllister, Dundas, Eastmond, Stearn SUBS – Fitchett, Amankwaah, Wright, John, Shaw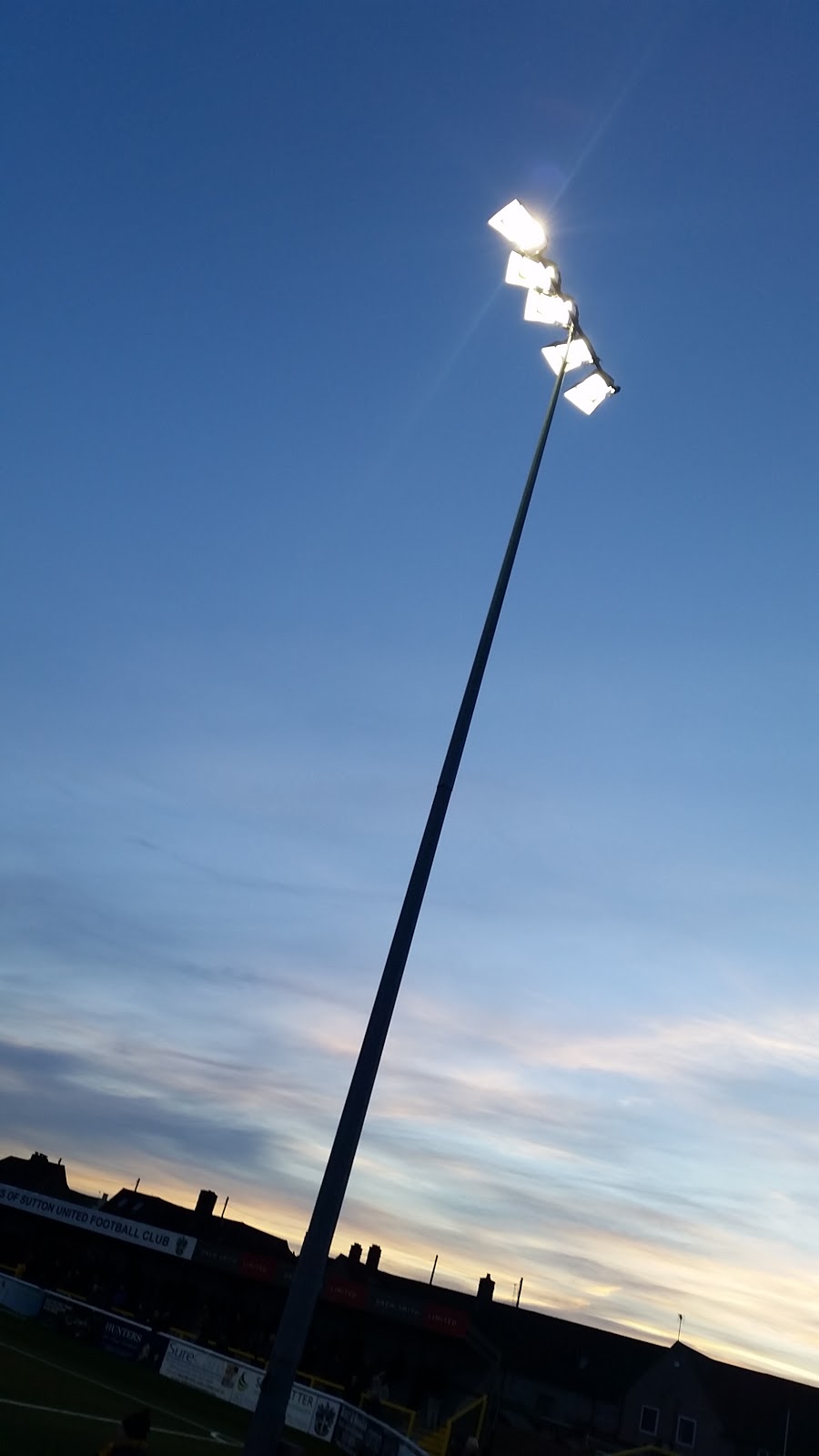 Under lights….
Havant were the side we collected our first 3 points of the season from back in August and on that evening, they were less than convincing at the back. And by 'less than convincing', I mean 'shit'. Here's hoping the same lack of conviction is on display today! As per usual, we start brightly and an early surge from Wishart ends with the ball finding its way to Stearn on the opposite side, but with a reasonable sight of goal, the little fella rifles low across goal and wide. From here, it takes us a little while to really put the oppo under pressure. Although, there's really not much in the way of competition as our midfield once again stamps it's authority on proceedings and the defence deals easily with any vague danger created by the visitors.
Eventually though, the big boys up top in McAllister and Dundo, both retained in attack after duffing up Stortford last week, set about bullying the two nervy looking Havant centre backs and making them hand over their pocket money. The pressure builds and having tested the keeper a couple of times already, another Dundo hit is palmed over. From the corner, the centre backs make a mess of it and instead of heading away one nods down perfectly for Macca to crash into the roof of the net from a couple of yards out at the far post. 1-0!
This leads to largely one way traffic. Stearn pirouettes in the box and his cheeky little tip is pushed over, Eastmond then has a surge from deep just stopped inside the box and things get a little silly after this as Dundo tries an acrobatic overhead kick that the keeper sees late through the crowd and just shovels wide. Still, if we think that's daft, it's fuck all compared to what happens right on half time. Just as we're thinking we're going in just the one ahead, a ball in from the stand side finds McAllister. His header eventually drops to Dundo who hits a half volley back across towards goal. A defender, deflects the shot up into the air and seemingly behind the onrushing Macca looking for another tap in. Chance gone? Oh no. Macca stretches back and manages to tag the ball with his heel, looping it over his head and into the net! 2-0!
Calm down lads. There's no need to go getting all silly now.
The break follows before Havant have a chance to restart and we head for the Shoebox still chuckling at the slightly ridiculous sight of a big lumbering chap like Macca putting one away like Neymar. He wants to be careful at his age, he'll do himself a mischief if he's not careful. A bacon roll and a very welcome cuppa from Roses 3.0 goes some way to relieving the freezing cold currently affecting the old bones, whilst elsewhere scores seem to largely be going in our favour. So if we keep this up we could end the afternoon in a play-off spot! Numbers on the Shoebox for the restart are a bit thin this week as some have heeded the gaffers plea to actually make some noise at the GGL end this week. However Dukey and myself, plus a couple more remain resolute in our positioning. That and the 'Box gives a far fucking better view of proceedings on the evergreen expanses of the Lane. Plus we can swear here without getting coated off online for it later. Negativity like that is currently not required thank you very much, not by us and certainly not by the club which is frankly buzzing quite nicely at the moment.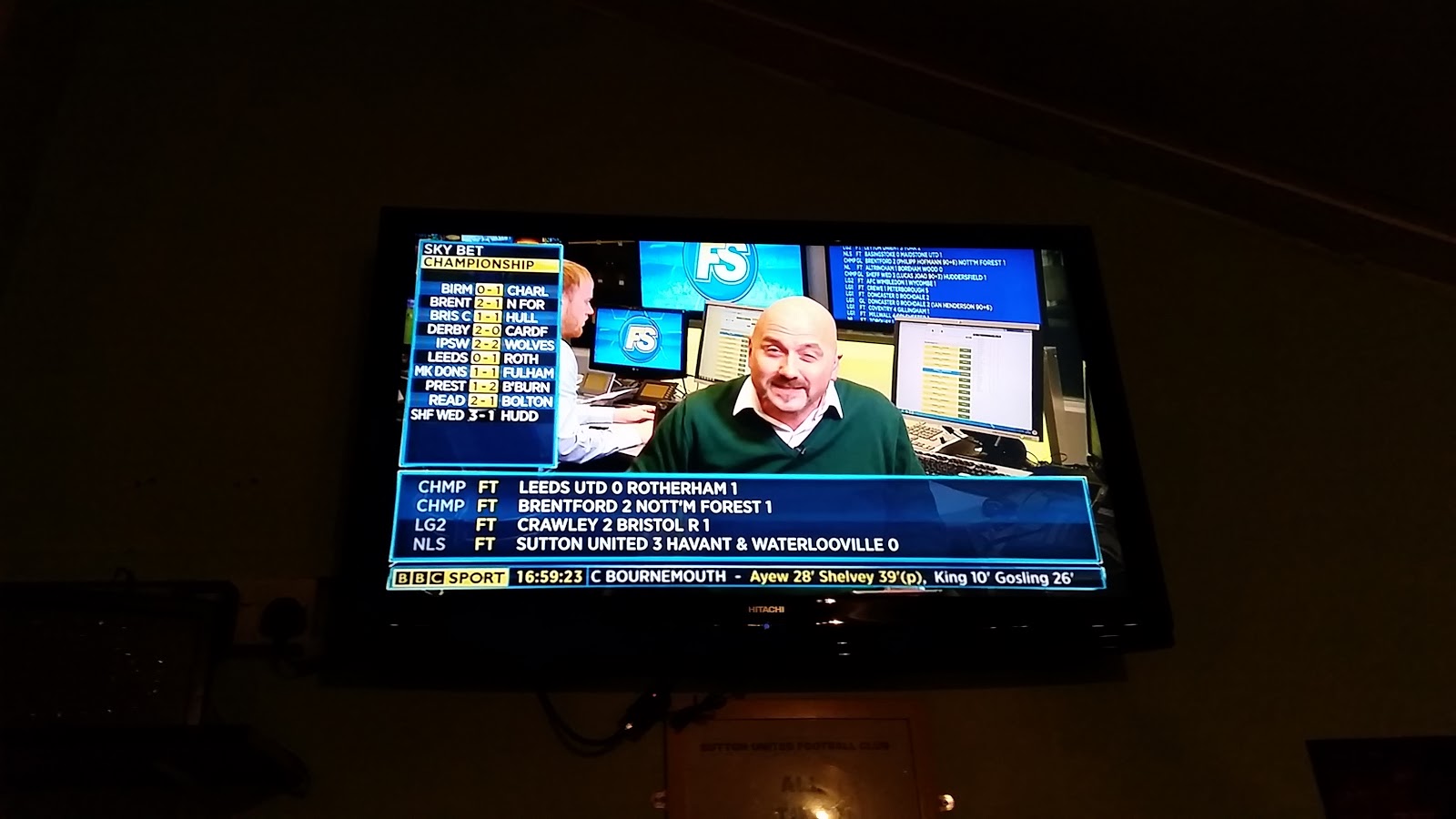 Confirmation!
Havant, having offered in the first half as little as any side I can ever remember at GGL, make 2 changes at the break including binning off their skipper. Oh dear! Sadly for them it has about as much effect as Dukey's finest chat up line used to in Chicago's. The one about him being a 'champion ex-professional breakdancer'.
Knock 'em bandy it did not.
Much like the first half we have all the ball and all the pressure, but real golden chances are few. Stearn hangs one up beyond the far post following a corner that Beckwith pokes back across goal and Downs sliding in sees his shot poked off the line. Duns then hits one straight at the keeper from 18 yards on the turn before with 10 to go, we deservedly put the game to bed and the visitors out of their misery. Another corner and more awful defending sees both centre backs miss headers and Dundo slides in at the back stick prod in number 3.
The Hawks miserable afternoon is compounded right near the end where something happens between Downer and their stand in skipper. This ends with the 3 taking revenge and flattening the U's defender right in front of the ref. Whatever it was, its certainly got him riled and he doesn't go quietly as the inevitable red card is shown. We try to make the man advantage count for another goal, but despite some ropey keeping, first Dundo and then Tommy Wright can't turn in a dropped cross from Stearn. There's also still time for some more handbags as a tussle in the box ends with Dan Fitchett on his arse in the back of the net. The ref blows for an offence, but naturally ol' Taz mystic Megs it again and correctly predicts the foul will be against our man and not a pen to us as some are hoping!
Full time and with 3 points in the bag in front of just under a thousand bodies, we hurry off to the bar to both regain feeling in our feet and warm our insides with whatever booze related liquids we can lay our hands on. The post match buzz is good with lots of smiles and to really cheer everyone up, another Gandermonium connected ball comes out of the AB's Purple Bag in the Strikers are Key draw. Amusingly, it's Dukey's syndicate and he's the only one present, so of course he has to stand atop the chair of shame to pick out a key that won't open the safe. And it doesn't. Which cheers everyone up even more!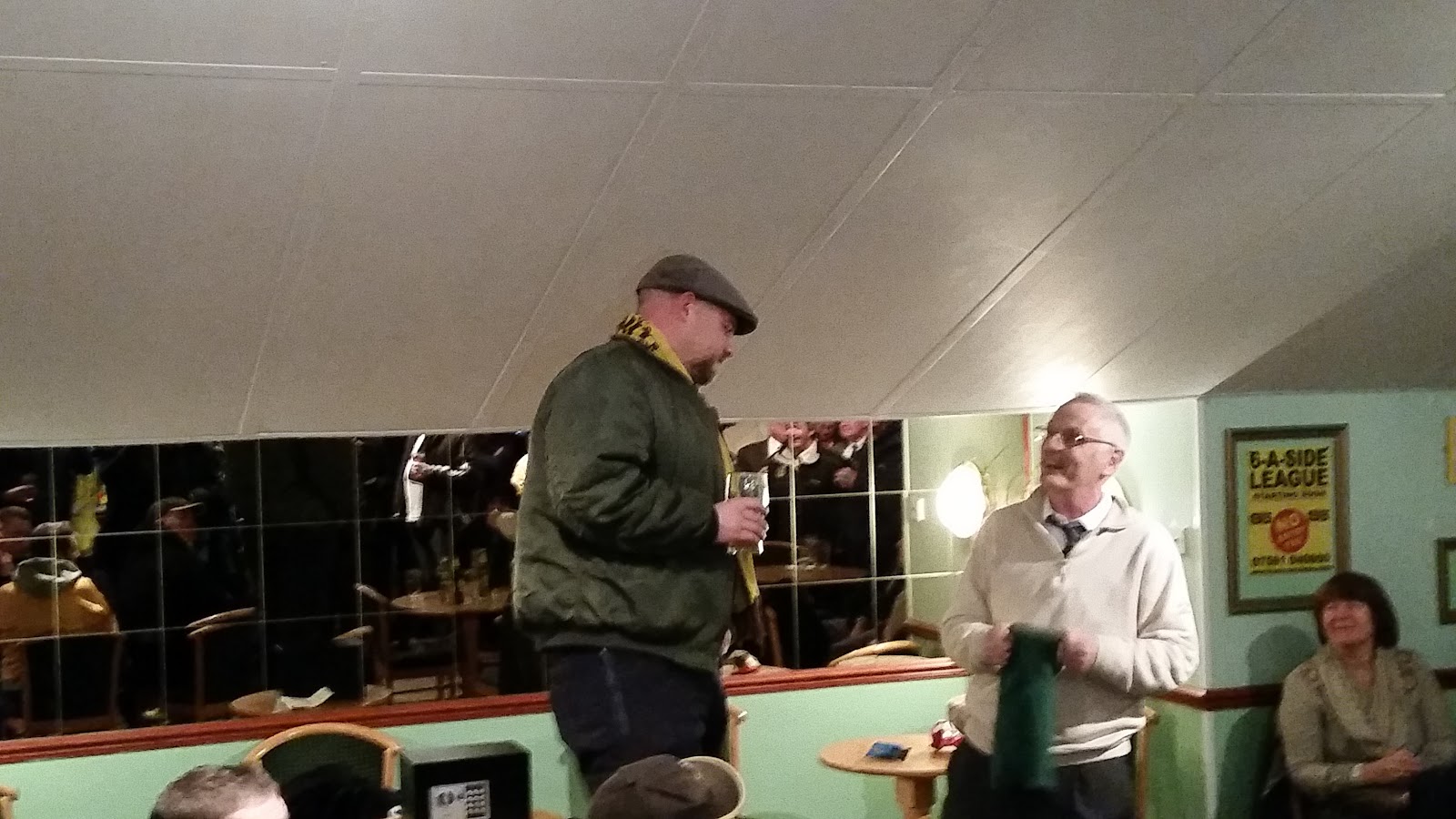 Failure ahoy!
Oh well, only the 1800 quid missed mate! Now, about that bullseye consolation prize. Don't s'pose you need a hand drinking it?
Other chatter relates to the refusal of fucking FlyBe to put up flights for the Easter Weekend so that we can actually come home as well as go down to Truro and get drunk! I come up with a genius alternative suggestion of hiring a minibus and getting a big 8 man tent from Halfords to use instead, thus solving the joint getting thereaccomodation conundrum. Sadly, despite my best efforts, the rabble seem unimpressed. Tom most of all it seems, declaring "Dukey is Camp".
Oh wait, it was "Dukey don't Camp". Sorry mate, my bad.
Eventually, it's the usual stumble into Sutton for a pint and some nosh at the posh Spoons. Where we somehow end up embroiled in a domestic between a pissed up couple. However, it seems both are complete fucknuts and are simply attention seeking Jeremy Kyle types making up a domestic violence role play. I guess it adds a little spice to the make-up sex? It does seem a daft routine to pull however, especially from the bloke's point of view. Doing that in a few boozers round here is quite likely to get him filled in. Luckily for them both, we're lovers drinkers, not fighters.
Then, with a belly full of nosh and a couple more pints to fortify us against the cold it's up the hill to O'Niells where we attempt to drink all the Gin. And Cider. Still, it's a well attended soiree with Steve back from Southampton's miserable 1-0 home defeat to Stoke and 4 Days joining Dukey & myself in the usual "Drink until you stumble out pissed as a Lord at 2am looking for a cab" club, where we talk about the merits of a 'Rosie & Jim Boat' and sexualising the sugary childrens 'Fruit Shoot' drink.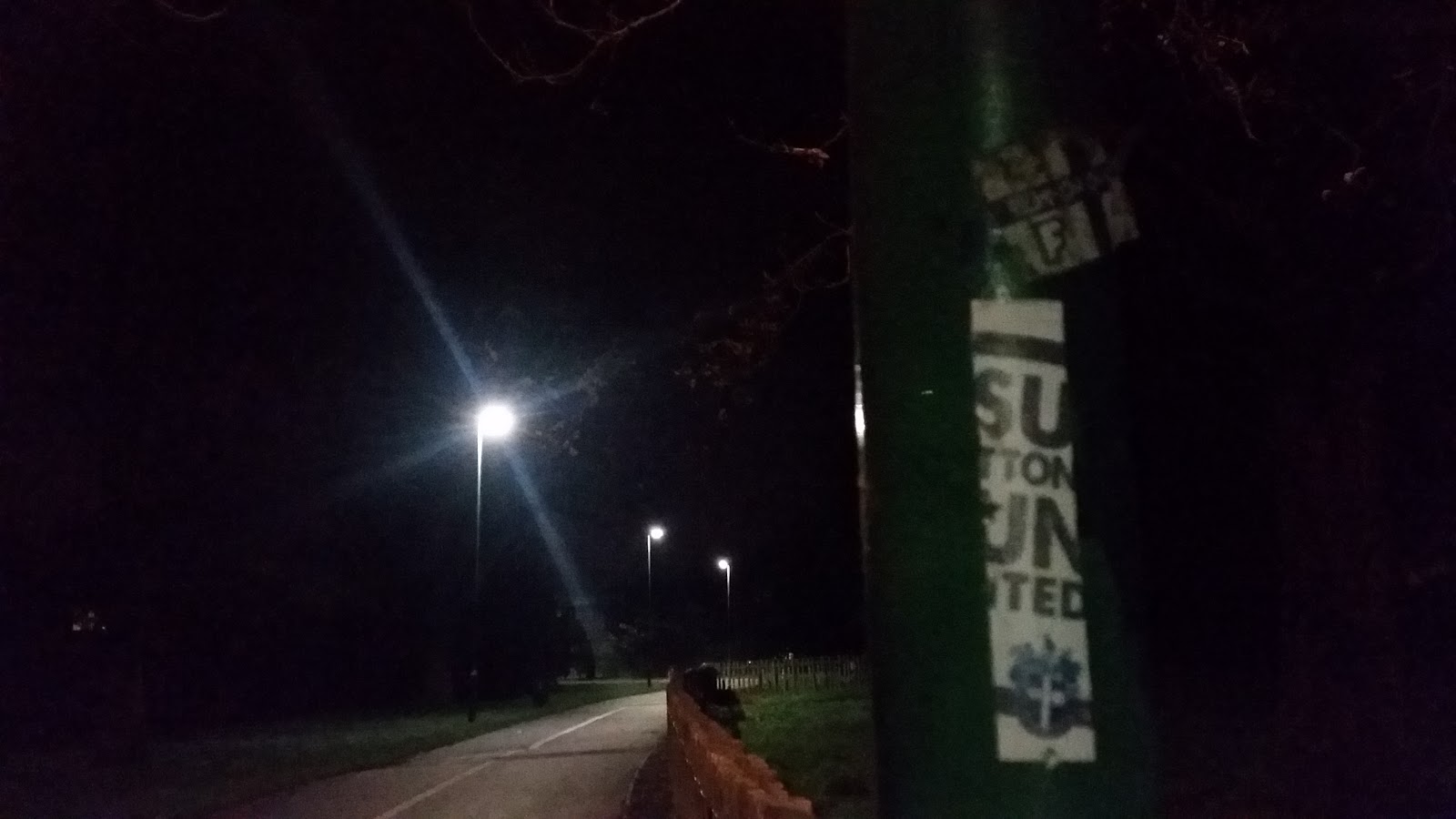 That weren't us right….
Dukey pays our trip home with his 50 quid consolation prize and I regale the cabby with tales of our idiocy away from home all the way back to HQ, the lucky bastard.Which quite frankly, is worth more than any silly cash tip I think you'll agree! Right, where are we off to next? Concord? Two weeks running?
Oh. Cosmic.