This is currently trending on twitter as I type and I just had to share it.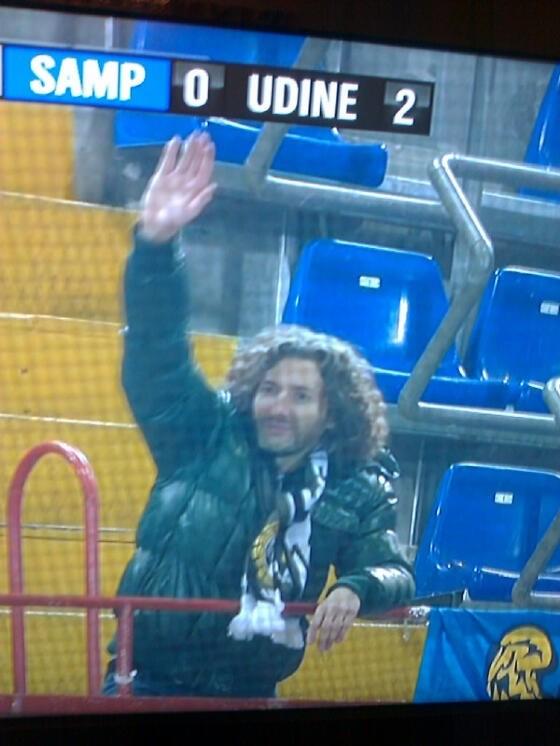 On your own, on your own, on your…..oh, you actually are.
See the geezer with the marvellous perm above? Well, that man was Udinese's away support at this evenings Serie A match with Sampdoria. And to think people take the piss and say Non-League crowds are shit!
Yep. You read that right. One bloke. One. As in one less than two. Needless to say, he's our fucking hero.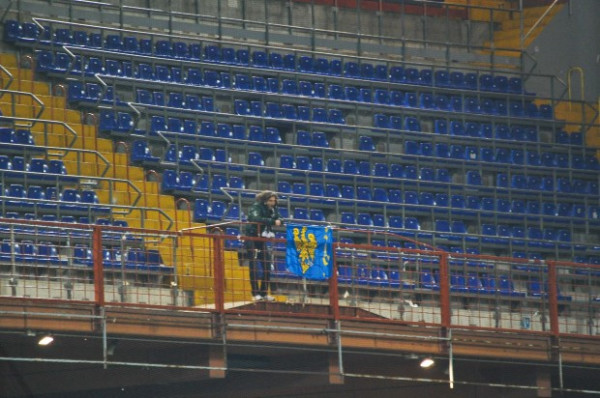 Look mate, I don't make the rules. Either sit down or you're going out!
He had a cracking night out as well, as goals from Danilo and Di Natale in the first 30 mins gave the Zebrette the 3 points. Hopefully he's currently packing away the birras at a fierce rate in some bar in Samp, acting like he owns the chuffing place.
Gandermonium salutes you, Mr Crazy permed Italian.
Ciao! Buona serata!